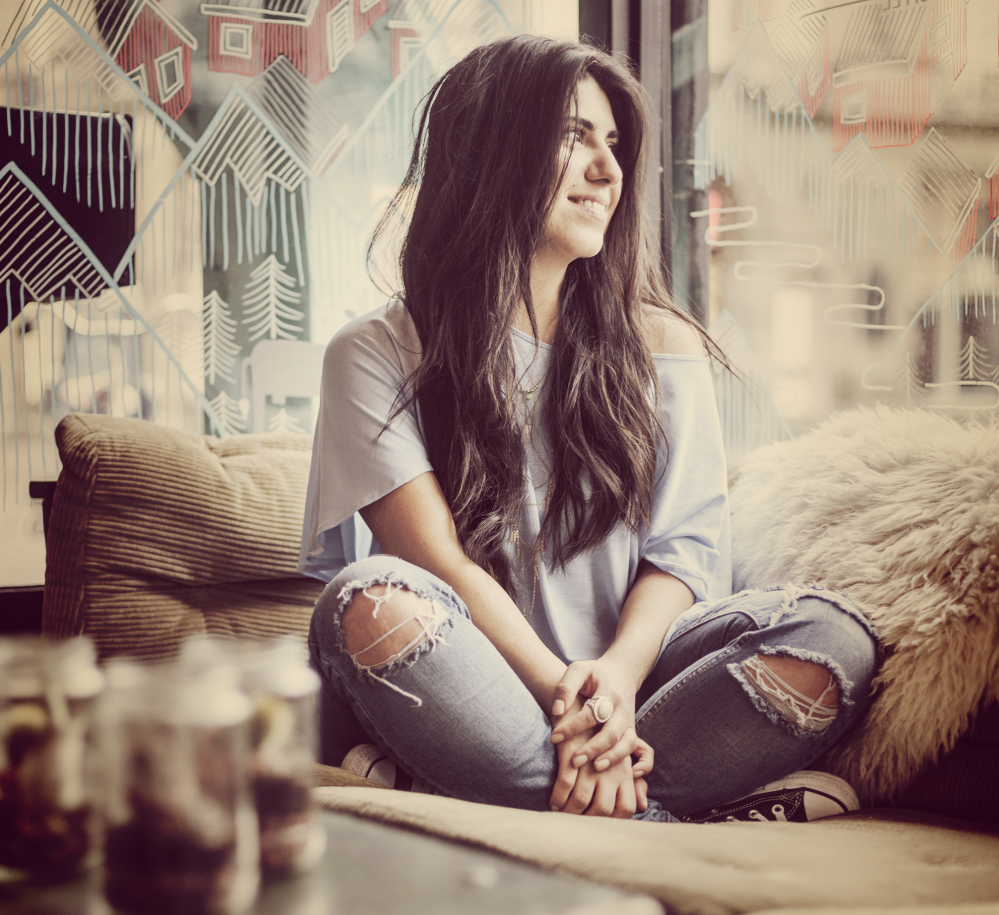 Ik dacht de kerstdagen in te gaan met het delen van 3 intense geluksmomenten die ik kan ervaren. Om twee redenen, oké eigenlijk drie:
Ik word gelukkig als ik andermans geluksmomentjes hoor/lees; alsof ik bewust word gemaakt van nóg meer dingen in het leven waar je gelukkig van kunt worden. Wow!
Ik gelukkig word om zelf weer na te gaan waar ik gelukkig van word en hier regelmatig bij stil te staan aangezien het niet vanzelfsprekend is voor iedereen om dit te kunnen hebben/ervaren, dus; dankbaarheid.
De recepten vliegen je om de oren op de blogs en ik had geen zin om me uit te sloven in de keuken en met een recept te komen vandaag. Zou misschien toch al te laat zijn voor je kerstdiner .. hehe
Oke laten we beginnen! 
1. Uitgerust vroeg (evt. voor de wekker) wakker worden
Toen ik nog een kantoorbaan had was het vooral het gevoel dat ik uitgerust wakker werd vlak voordat mijn wekker ging, wat héérlijk was dat. Nu ik eigenlijk geen wekker meer hoef te zetten is het zo'n geweldig gevoel om vroeg wakker te worden en te beseffen dat je voldoende hebt geslapen.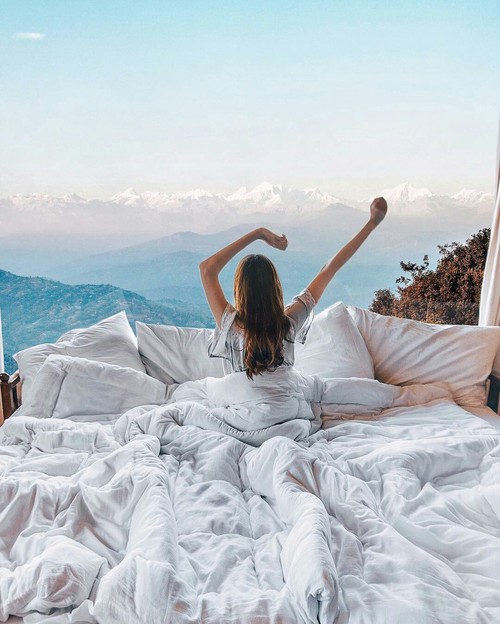 Don't judge maar meestal word ik rond 5 of 6 uur héél even wakker en ben ik nog veel te moe om iets te beseffen – pak ik toch mijn telefoon – mail, comments, facebook, instagram, bezoekersaantallen etc. met één oog checken – proberen mezelf te laten focussen op wat ik zie en lees op mijn telefoon terwijl ik nog veel te moe ben om het te bevatten – telefoon wegleggen en weer ogen dicht – uur later wakker worden, nog steeds moe – precies hetzelfde riedeltje met de telefoon – uur later weer – uur later weer.
En dat is het resultaat van een niet-uitgeruste Teni. Superstom natuurlijk, en iets om aan te werken (om af te leren), maar dat is voor nu de realiteit. De dagen dát ik dan 'vroeg' uitgerust wakker word, zoals rond 7 of 8 uur, die zijn kostbaar en héérlijk. Vooral na het beschrijven van wat hierboven staat hoop ik dat je snapt wat ik bedoel.
2. Vreemden die lief doen tegen elkaar
Noem het cheezy, corny, overdreven, whatever. Mijn hart kan smelten als ik op straat iets zie gebeuren waarbij vreemden van elkaar iets liefs doen of elkaar helpen. Laatst zag ik een jonge jongen een oudere dame helpen op het station met het opzoeken van de route die de vrouw moest nemen met de trein aangezien er een storing was en haar trein niet meer reed. De jongen opende zijn NS-app en zocht het geheel uit voor die vrouw en ik dacht alleen maar: IK WIL HEM KNUFFELEN, WAT LIEF.
3. Het gevoel bij het hebben van een opgeruimd huis
Ik onderschat het elke keer weer, maar wanneer ik de tijd heb genomen om mijn huis op te ruimen geeft het me zo'n intense rust. Zelfs als het maar één lade is die ik helemaal netjes heb gemaakt, de eerst volgende keer dat ik die lade openmaak en me herinner dat ik het inderdaad had opgeruimd is voor mij een echt geluksmoment. Hetzelfde geldt met het wakker worden in een opgeruimde slaapkamer, het liefst beweeg ik mezelf dansend door mijn huis en zit ik af en toe alleen maar te staren naar hoe netjes de ruimtes zijn. Als dat geen geluksmoment is?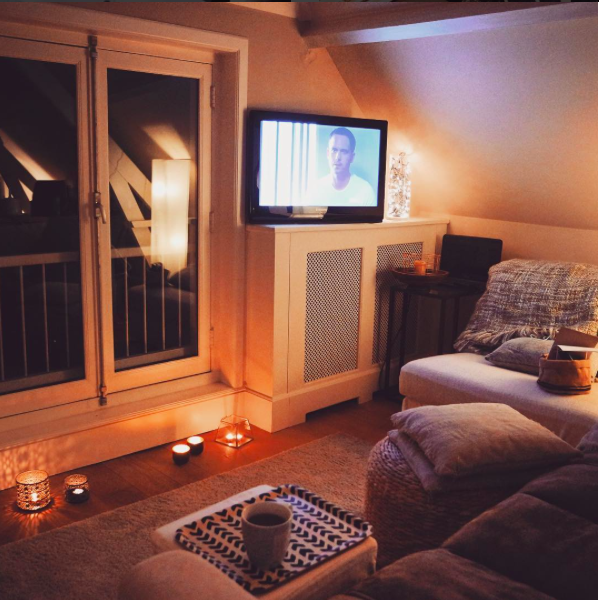 Reminder Teni; Slaapkamer kan wat opruim-gedrag gebruiken.