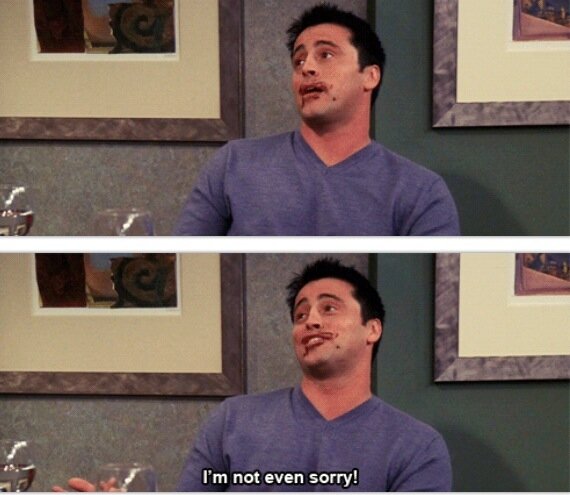 Heb je een avondje te veel gegeten? Dan mag je wel vaarwel zeggen tegen het fitte lijf dat je graag wilt. Je hebt nu namelijk alles verpest. Geen discipline gehad om de chipjes, toastjes, drankjes en allerlei andere hapjes te laten staan? Dan ben je gewoon niet gemaakt voor een fit lijf.
EN NU KAPPEN MET DEZE ONZIN
Ik ga je hopelijk een aantal dingen vertellen die jou uit deze gekke waanzin gaan halen als je denkt dat je gedoemd bent na een (paar) keer "los gaan" met eten tijdens een gezellige gelegenheid. Of misschien was het helemaal niet gezellig en zo saai dat je je hebt vergrepen aan al het lekkere voedsel om het op zijn minst een beetje leuk te hebben. Allemaal begrijpelijk en allemaal geen ramp. Weet je waarom niet?
Je lichaam kent geen 24-uurs klok
Dit is zo belangrijk om te beseffen. We willen vaak graag binnen die 24-uur "volgens plan eten", en als daar halverwege iets mis in gaat, denken we dat die hele dag (24 uur) verpest is en eten we maar door tot er weer een schone "24 uur" op ons staat te wachten de volgende dag.
Ons lichaam kent deze uren niet die wij, mensen, hebben bedacht. Je lichaam verbrandt en slaat energie op over een periode van tijd. Wat betekent dat elke minuut, elke seconde een nieuwe, schone minuut/seconde is. Door dit eerst in je oren te knopen kan je veel beter handelen met een slippertje op voedingsgebied.
Weet je hoe ik dit aanpak? Als ik bijvoorbeeld een grote lunch heb gehad met frietjes etc. en daarna nog een stukje taart heb gegeten bij een kopje koffie, dan is dat "over het algemeen gezien" wel wat teveel voor mijn lijf als ik daarna nog mijn normale tussendoortje eet en een avondmaaltijd. Zo af en toe kan dat echt geen kwaad als ik ook lekker blijf sporten daarnaast. Maar aangezien ik wil afvallen, en niet stabiel wil blijven, moet ik toch wat meer verbranden dan binnen krijgen. Zo'n lunch en taartje zijn helemaal geen probleem want dan sla ik gewoon het volgende tussendoortje over en eet ik pas mijn avondeten als ik echt honger begin te krijgen, en ook daar kies ik slim: een bord groente of een salade of wat yoghurt met een stuk fruit.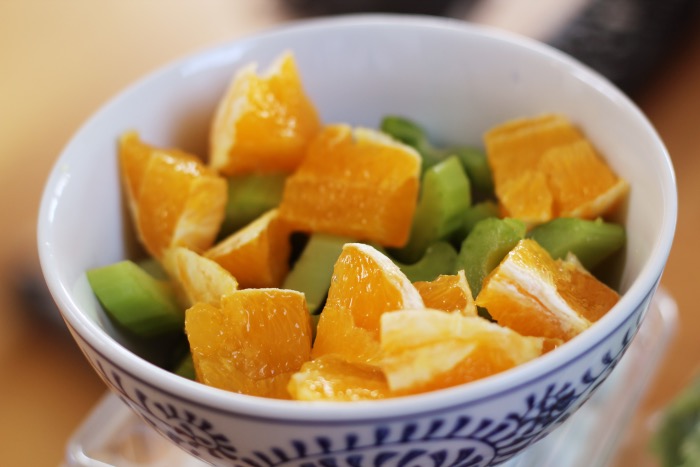 Daarmee heb ik de lunch in balans gebracht. Het hoeft allemaal niet zo ingewikkeld en niet met heel veel emotie. Ik heb niet zoveel moeite met 4-5 uur niets eten na zo'n grote lunch, maar dat is geheel persoonlijk. En dit werkt heel goed voor mij. Geen urenlang gepieker over die lunch, nee; we gaan door!
Jongens (meiden, bedoel ik eigenlijk), ik deel met liefde mijn persoonlijke tips en trucjes maar bespaar me de kritiek als jij dit anders ziet of doet. Ik deel dit omdat er altijd mensen zijn die baat hebben aan voorbeelden. Het is niet de bedoeling dat je letterlijk alles kopieert (daarom deel ik niet wat ik exact eet op een dag) maar meer om inzicht te krijgen in wat er allemaal mogelijk is. Niet mee eens? Prima! Ieder zijn ding.
De draad oppakken
En met het doorgaan uit mijn vorige punt, rol ik ook meteen in deze belangrijke tip: Pak de draad weer op.
Misschien helpt het om in jezelf wijs te maken dat je helemaal niet teveel hebt gegeten, wat zou je doen als je gewoon volgens "plan" had gegeten? Juist, zonder zorgen de rest van je dag door en op naar de volgende gezonde maaltijd. Toch? Pas wanneer je gaat piekeren en je zorgen maken ga je keuzes maken op basis van je emoties en niet op basis van je gezonde verstand. En hierdoor pak je de draad niet op en kom je in een soort neerwaartse spiraal. Door.. die ene lunch? Forget it! Het was heerlijk en nu weer door!
Plan een extra workout sessie in
Al is het maar voor je mentale staat. Even een boost aan endorfines in je hoofd kan al wonderen doen door een workout sessie. Niet te vergeten dat je er ook calorieën mee verbrandt, win-win situatie. En ik bedoel niet dat je anderhalf uur als een bezetene aan de crosstrainer gaat hangen en constant denkt aan dat dit je straf is voor de lunch die je hebt gehad. Doe eens lief tegen jezelf alsjeblieft. Benader deze extra workout sessie als iets dat je jezelf gunt, die heerlijke endorfines en dat trotse en voldane gevoel wanneer je klaar bent; focus daar op! Het kan sowieso nooit kwaad om een extra workoutje te in te plannen, maar behandel het niet als straf voor iets waar je van hebt genoten.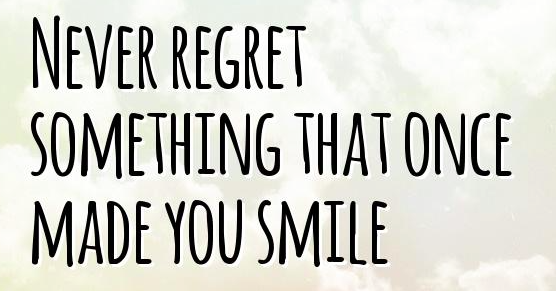 En ja, ik heb het over eten bij deze quote.