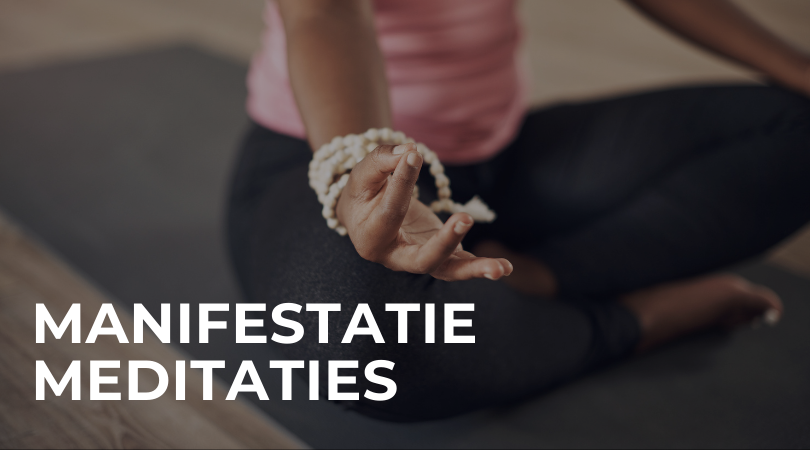 Nu het jaar bijna tot een eind komt heb ik zoveel zin om extra stil te staan bij mijn nieuwe doelen, dromen en ambities voor het komende jaar (of de jaren erna). Ik krijg dan ook de behoefte om wat meer te mediteren en mijn affirmaties vaker hardop te zeggen.
Vandaag wilde ik 3 begeleide manifestatie meditaties delen die je op weg helpen als je dit ook allemaal wilt, maar geen idee hebt waar te beginnen. Mocht je al wat dromen en doelen hebben, dan kun je ze meteen visualiseren bij deze meditaties. Mocht je nog niets in gedachte hebben, dan helpen de meditaties om wat ruimte te creëeren in je hoofd!
10 minuten manifestatie meditatie | Vrouwenstem
[embedyt]https://youtu.be/NVPrxcR_RZI[/embedyt]
Op de één of andere manier zijn vele manifestatie meditaties ingesproken door Australische mensen. Misschien speelt het daar nog veel meer dan elders op de wereld en misschien ook omdat The Secret is geschreven door een Australische vrouw.
Anyway,
25 minuten manifestatie meditatie | Vrouwenstem
[embedyt]https://youtu.be/kyPvfDV1Z-s[/embedyt]
Deze meditatie heb ik talloze keren geluisterd, vooral op Spotify. Ik herken de stem van deze vrouw uit duizenden, ze heeft namelijk heel veel begeleide meditaties ingesproken. Voor angstige situaties tot aan manifestatie. Ik vind ze fantastisch, haar stem (ook weer een Australische vrouw) is voor mij heel kalmerend.
3 uur lang, slaap meditatie | Geen stem
[embedyt]https://youtu.be/D2KRO0qRDhU[/embedyt]
En als je er helemaal voor wilt gaan en alles uit de kast wilt trekken, dan kun je ook besluiten om vlak voor het slapen zoiets op te zetten om tijdens je slaap blootgesteld te worden aan een bepaalde hogere frequentie geluidsgolven. In hoeverre je kunt checken of dit ook echt op een hogere frequentie is, weet ik niet. Maar het is in ieder geval een kalmerend geluid om mee in slaap te vallen als je het mij vraagt!
Lekker mediteren!
Ik hoop dat dit het begin mag zijn van wat moois voor iedereen die dit leest. Lekker met zn allen wat vaker mediteren, ik denk dat we daar sowieso niet slechter van worden!