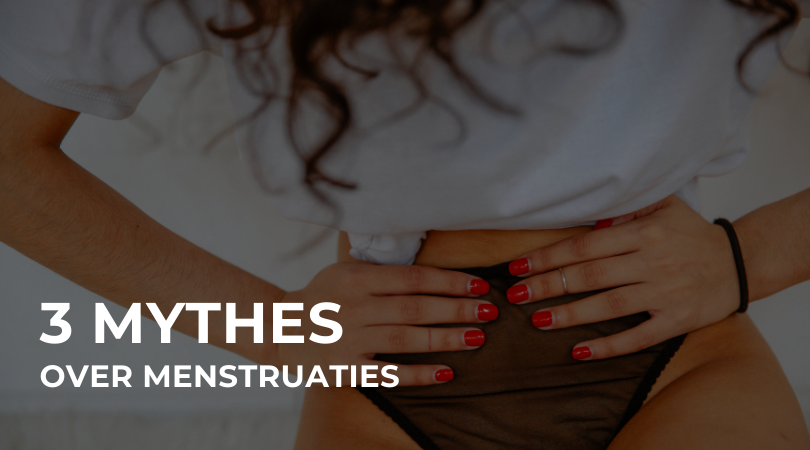 Vrouwen, hormonen, menstruatie, emoties – er is een wereld van informatie rondom deze onderwerpen waar we niets van leren op school. Ja, de biologie van ons lichaam, maar wat er allemaal bij komt kijken als meisje/vrouw zijnde is iets wat we zelf maar moeten ontdekken. Soms pas heel laat, soms nooit.
En dan heb ik het nog niet eens gehad over de term "vrouw/meisje" in combinatie met de menstruatie..
Gelukkig leven we in een tijd waar we heel veel nuttige informatie tot ons kunnen nemen en we ons niet meer alleen hoeven te voelen met bepaalde klachten, vragen of irritaties. Veel is namelijk normaal! Vandaag deel ik 3 mythes rondom de menstruatie, sommigen ken je waarschijnlijk al, anderen zullen misschien een shock zijn!
1. De pijn die je ervaart is afhankelijk van je pijngrens
Pijn tijdens de menstruatie hebben de meeste mensen, maar de hoeveelheid pijn is niet gelijk voor iedereen. Sommigen moeten vrij nemen van werk en in bed blijven liggen tot de pijn verdwijnt. Elke. Maand. Weer.
Dit heeft niet altijd met je pijngrens te maken. Er is een medische term voor mensen die afschuwelijk veel pijn ervaren tijdens de menstruatie: dysmenorroe. Sterker nog, 20% van de vrouwen (1) heeft een bepaalde mate van dysmenorroe die je dag kan verhinderen.
2. Alleen vrouwen menstrueren
Zoals je hierboven ziet heb ik het over 'mensen' en niet over vrouwen specifiek (alleen in het intro, met reden). Nu ben ik niet de expert rondom deze terminologie, maar geboren worden met het vrouwelijke geslachtsorganen wil nog niet zeggen dat je je als vrouw identificeert. Zo ook als je met het mannelijke geslachtsorgaan wordt geboren, kun je je wel identificeren als vrouw. Daarom zal niet elke vrouw een menstruatie hebben. Transgender mannen en non binaire mensen zouden wel kunnen menstrueren net zoals transgender vrouwen en non binaire mensen ook niet kunnen menstrueren.
Menstruatie is dus niet alleen iets van vrouwen, maar van mensen.
3. Het is oké om je gevoelens rondom je menstruatie te negeren
Nee, dat is het nooit. Natuurlijk kun je rekening houden met het feit dat je hormonen razen en dat sommige dingen uit verband worden getrokken qua ernst – maar je emoties negeren is alsof je je menselijkheid negeert. De dagen voor de menstruatie schieten de oestrogeen levels omhoog terwijl de progesteron levels kelderen. Oestrogeen is gelinkt aan serotonine, het 'happy hormoon'. Progesteron is gelinkt aan het gedeelte van je brein dat geassocieerd wordt met angst, paniek en depressie.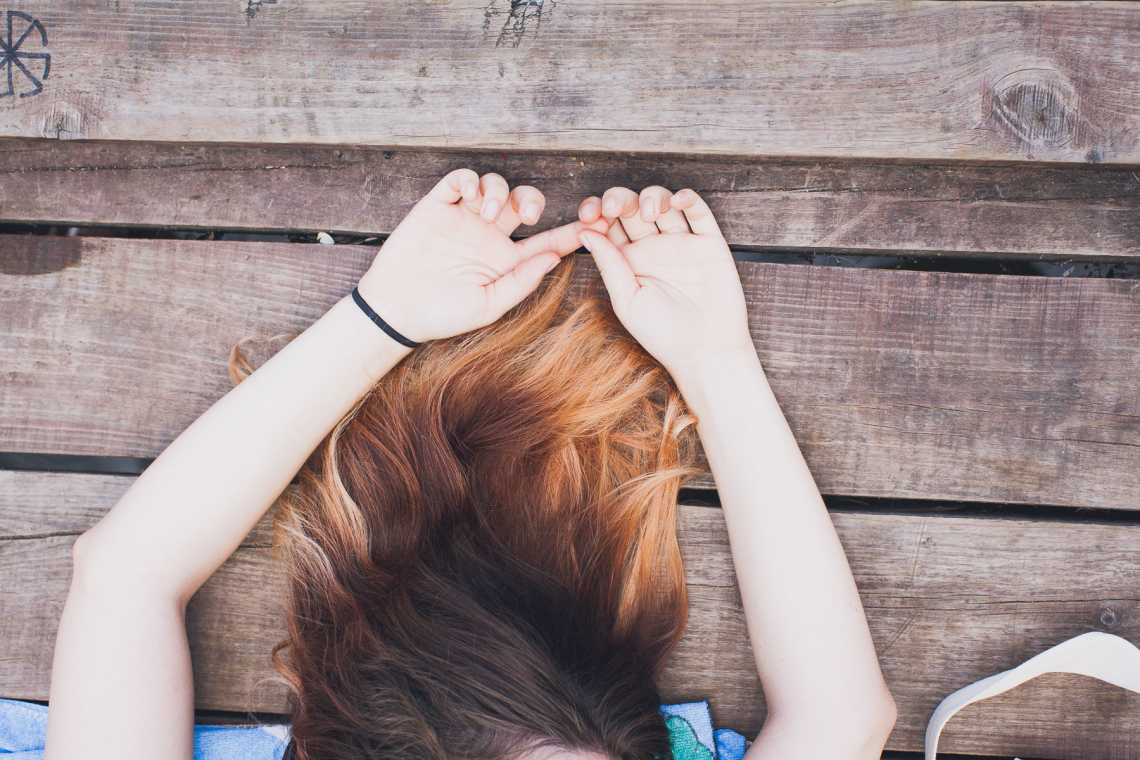 Dus nu begrijp je misschien ook dat je van twee kanten richting negatieve gevoelens wordt getrokken! Progesteron staat ook bekend om je humeur te balanceren, naast de associatie met de gedeeltes van depressie in je brein.
Het is ingewikkeld, maar de strekking blijft: je hormonen razen door je lijf, je voelt dingen en deze dingen mogen er zijn. Het zou fantastisch zijn als we allemaal begrijpen wat er in ons lichaam gebeurt tijdens de menstruatie om zo ons leven eromheen te bouwen zodat we er vooral zelf comfortabel mee worden.
Bijvoorbeeld geen belangrijke afspraken of taken plannen op die paar dagen voor de menstruatie. Vrij nemen of vooruit werken misschien om de dagen op te vangen met netflixen en chips eten (je verbrandt meer calorieën rondom je menstruatie!). Maar dus ook sport- en actieve dagen plannen in de dagen erna. Hier is zóveel informatie over te vinden, voor nu deel ik nog het tipje van de ijsberg.
Hoe dan ook: humeur dat verandert door hormoon is nog steeds echt. Valideer je gevoelens, ze mogen er zijn.
Net zoals jij 🙂