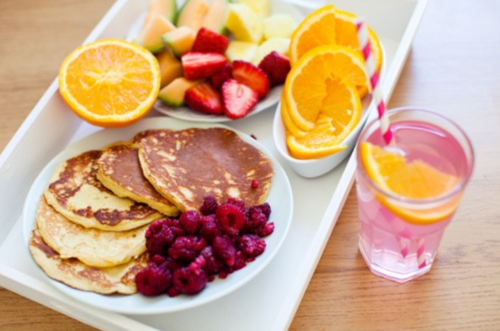 Natuurlijk horen we allemaal dat we moeten ontbijten omdat het gezond is en goed voor ons is. Maar dat verschilt wel eens. Soms is een reminder toch best handig om te begrijpen waarom het gezond kan zijn om te ontbijten! 3 redenen waarom je een ontbijt nodig kan hebben en het zonde kan zijn om deze over te slaan!
Ik snap dat er genoeg redenen zijn om je ontbijt over te slaan. Je hebt het druk in de ochtend, je krijgt geen hap door je keel of je bent gewoon te moe om wat te eten. (Ontdek hier jouw perfecte ontbijt!)
Voor je hersenen maar ook voor je lichaam kan een ontbijt een goede start betekenen.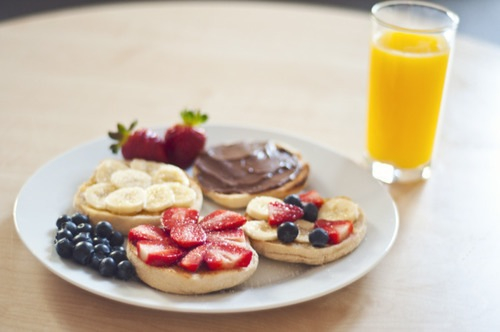 Het goede nieuws is dat je niet per se wat hoeft te eten voor je het huis verlaat. Zolang je niet in de ochtend sport (voor of na het sporten aub wel ontbijten!), mag je ook je ontbijt op je werk of op school eten; als dit maar binnen 2 uur na het wakker worden is!
Meer spieren zei je?
Jep. Als je een gespierder lijf wilt is het ontbijt een belangrijke maaltijd. Omdat je bij het wakker worden eigenlijk geen brandstof hebt is het belangrijk om je brandstof aan te vullen. Als je dit niet doet zal je lichaam brandstof uit je spieren gaan halen en deze afbreken zodat er "voeding" is om op te teren. Dit wil je echt niet als je juist spieren wilt opbouwen!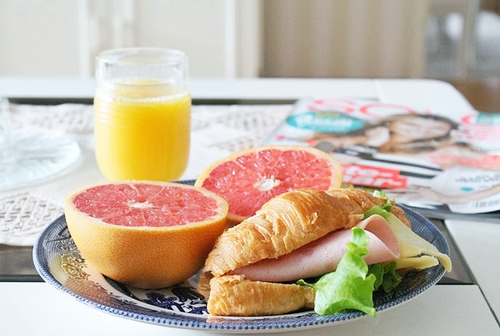 Minder vet
Door te ontbijten in de ochtend verklein je de kans dat je in de loop van de dag je gaat vergrijpen aan ongezonde snacks en zoetigheden. Je zou denken dat je dat snacken toch echt zelf in de hand hebt?! Dat is wel zo. Maar als je in de ochtend niet ontbijt, dan zal je suikerspiegel niet langzamerhand stijgen en je voorzien van energie. Het tegenovergestelde zal gebeuren; je suikerspiegel zal dalen, dalen en nog meer dalen. Tot je je suf, slap en futloos voelt. Je hersenen geven je een seintje "IK WIL ENERGIE! IK WIL DAT MIJN SUIKERSPIEGEL STIJGT! SNEL! EET IETS WAARDOOR DE SUIKERSPIEGEL SNEL STIJGT!" .. Je raad het al, je krijgt ontzettend veel trek! En dan vooral naar zoetigheid; snoep, koek, zoetige drankjes, cake, zoet beleg etc. etc.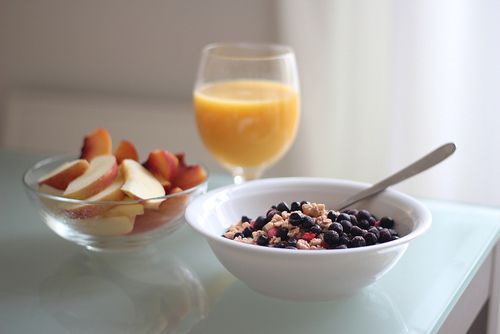 Zonde toch? Wist je dat je lichaam bij een erg lage suikerspiegel ook hormonen afgeeft om vet op te slaan? Tja, jouw lichaam doet alles om jou te redden voor het geval er niet genoeg eten is… Dus zorg ervoor dat je lichaam niet hoeft te denken dat er onvoldoende eten is maar dat er precies genoeg is. Dan hoeven die vervelende hormonen ook niet te pas te komen. Oftewel: zorg ervoor dat je geen honger hebt/krijgt. Dat is vaak de sleutel.
Betere concentratie en productiviteit
Je hersenen kunnen alleen leven op koolhydraten uit je voeding. Na een nacht zonder voeding hebben je hersenen gewoon nieuw brandstof nodig en daar is een lekker ontbijt perfect voor.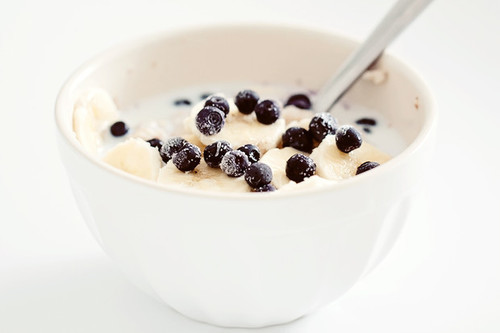 Iedereen heeft natuurlijk andere voorkeuren voor een ontbijt. Ontdek daarom jouw perfecte ontbijt met dit artikel! 🙂 (Alhoewel je ook aardig wat inspiratie kan op doen door de foto's uit dit artikel! )
Wat hebben jullie vanochtend ontbeten? 🙂