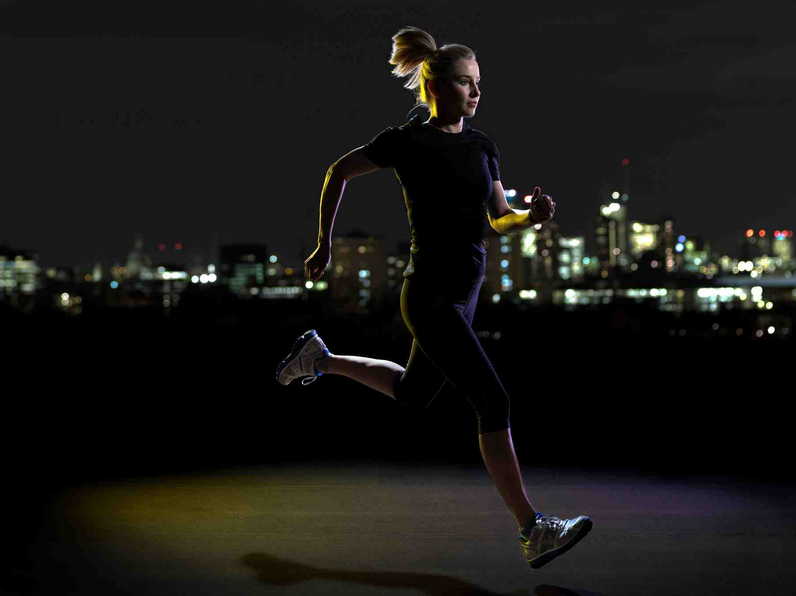 Je hebt vast gehoord dat sporten in de avond niet heel handig kan zijn omdat je na het sporten helemaal opgepompt bent met endorfine dat er ook weer voor kan zorgen dat je niet in slaap komt.
Vervolgens hoor je weer talloze voordelen van het sporten in de ochtend. Maar, wat nou als je gewoon graag in de avonduren sport, zitten daar ook voordelen aan?
Zelf heb ik zo mijn fase's. De laatste tijd ben ik echt niet vooruit te branden in de ochtend, laat mij dus maar lekker slapen. Er zijn ook fase's waarbij ik om 5:00 uur makkelijk op sta en een workout erin gooi. Nu ik meer dagen in de week "blogger" mag zijn dan naar kantoor moet, sport ik op mijn liefste tijdstip: 's avonds of rond het middaguur. Het kan nog wel eens voorkomen dat het avond begint te worden en ik nog niet heb gesport, stiekem komt wel eens het excuus in mijn hoofd "ja maar dan kan ik straks niet meer slapen"… Herkenbaar? Bij deze een aantal voordelen van wél sporten in de avonduren.
Frustraties van de dag eruit sporten
Aah, alle stress, frustraties en irritaties die je hebt gehad die dag kunnen nog ronddwalen in je hoofd. In plaats van deze mee te nemen naar bed en daar te liggen malen, kun je het er even helemaal uit zweten in de sportschool/buiten/thuis.
Je kunt langer sporten
Ik vind het zo een gehaast om in de ochtend te sporten. Elke minuut telt en soms zit je er net lekker in maar moet je stoppen omdat je anders te laat komt op school of op je werk. In de avonduren ligt er veel minder druk op de tijd. Ik ben sowieso al chaotisch in de ochtend; je moet echt niet in de weg staan als ik nog 30 minuten heb voor ik de deur uit moet, haha, dus laat staan dat er "iets" uit loopt omtrent het sporten terwijl ik al zo vroeg ben opgestaan. Poeh. Nog meer gehaast.
Je slaapt beter
Ha! En dit excuus halen we bij deze dus ook onderuit. Want uit onderzoek is dus echt wel gebleken dat sporten in de avonduren ervoor kan zorgen dat je beter slaapt (1) of net zo goed slaapt op de avonden dat je sport als op de avonden dat je niet sport (2). Ik denk stiekem dat dit ook te maken heeft met het verschil in überhaupt niet sporten tegenover wel sporten en dan maar in de avonduren. Mensen die sporten slapen over het algemeen beter.
Dus ik denk dat we geen excuusjes meer hebben omtrent het sporten in de avond en het in slaap vallen! Ik merk wel dat wanneer ik vooral veel cardio doe, dat ik binnen no time in slaap val. Dan ben ik echt op. Terwijl met krachttraining, dit wel wat lastiger gaat, maar ook dan is het heel fijn om te liggen nadat je je spieren hard hebt laten werken. 🙂 Ieder zn ding!