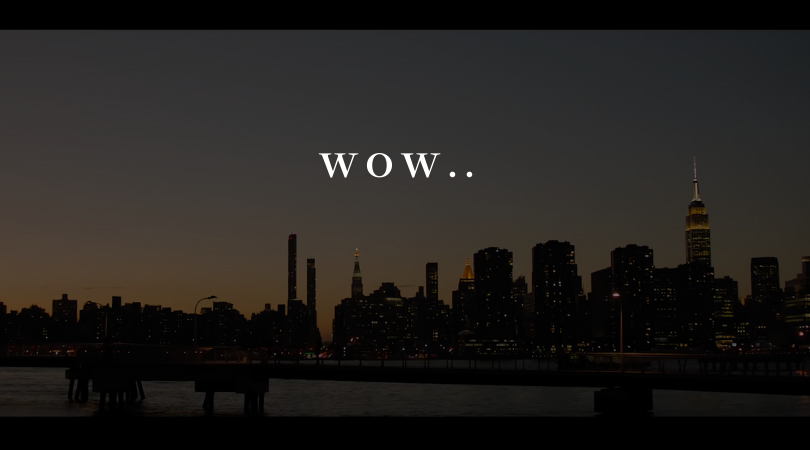 Vandaag zou eigenlijk een video dag moeten zijn, net zoals vorige week woensdag – maar toch even geen video! Ik was iets te voorbarig met "ik ben terug op YouTube!" – er zijn nog een hoop losse eindjes achter de schermen maar ik beloof je dat er fantastische dingen aankomen! Het gaat het allemaal waard zijn, dus ik hoop nog even je geduld te hebben.
Omdat er vandaag geen video is, wil ik wel een paar andere video's met je delen; namelijk de video's die ik opgeslagen heb op YouTube ter inspiratie. Dit mapje is altijd privé geweest maar vandaag deel ik mijn favorieten!
Beyoncé – Year of 4
[embedyt]https://youtu.be/3vXXiku0580[/embedyt]
Ik kan je niet vertellen hoevaak ik deze video heb gekeken en hoe enorm het me inspireert en motiveert elke keer als ik het kijk. De levenslust, de kracht, de vastberadenheid om je eigen pad te kiezen, om hard te werken, om de wereld te zien. Allemaal bij elkaar waardoor er een vuur in me gaat branden elke keer als ik hem kijk.
Dit soort video's zijn brandstof voor me <3
Living Brave with Brene Brown and Oprah Winfrey
[embedyt]https://youtu.be/4u4J58YUB1Q[/embedyt]
Alles met Oprah en Brene Brown is het waard om te luisteren en te kijken. Twee waanzinnig inspirerende mensen die het hebben over de kracht van kwetsbaarheid. It just makes sense. De dingen die ze zeggen vallen ineens zo op hun plek dat het je een rust in je hart geeft. Het geeft je moed om kwetsbaar te durven zijn en daarmee je relaties te redden, maar ook te connecten met anderen.
The Neighbors' Window – Oscar Winning Short Film
[embedyt]https://youtu.be/k1vCrsZ80M4[/embedyt]
Dit is echt een waanzinnige short film. Het verhaal neemt je zo waanzinnig mooi mee in bepaalde patronen en gedachtes die we vaak hebben van anderen – tot we echt dichtbij komen en realiseren dat iedereen problemen heeft. Het is echt een pareltje, deze short film en aan de titel te zien heeft het een Oscar gewonnen.
Deze wil je niet missen!
Ik merk dat ik zelf ook weer helemaal begin te sprankelen en enthousiast word door deze video's weer op te halen. Ik hoop dat je ergens een uurtje weet te pakken om ze te kijken als je voelt dat je even inspiratieloos bent!