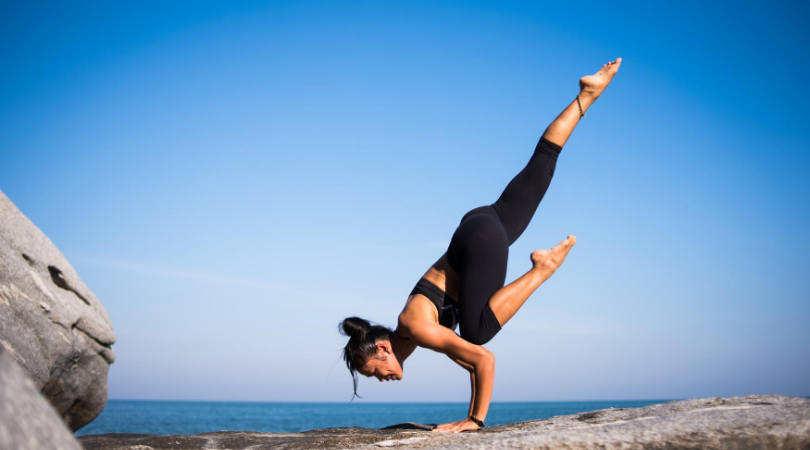 Toen ik weer wat uurtjes op Reddit aan het ronddwalen was kwam ik een stuk tegen waarin mensen die echt het sporten onderdeel hadden gemaakt van hun leefstijl, vertelden waarom ze sportten.
Dit vraagstuk is zo ontzettend boeiend voor mij en iedereen die moeite heeft met het integreren van sport in je leven, omdat het voorbij de kleine kreuntjes en steuntjes gaat. Voorbij de 'ik heb vandaag geen zin' en 'ik moet maar weer eens sporten'.
Mensen die al jaren van sporten een gewoonte hebben gemaakt, hebben dit gedaan voor een andere reden. Iets diepers, iets wat zo sterk is dat je voorbij de kreuntjes en steuntjes trekt. Wat dat is voor deze mensen, deel ik vandaag in dit artikel met een aantal voorbeelden.
Het is echt inspirerend, als je het besluit te zien als teken om ook naar het diepere in jezelf te zoeken rondom sporten. Wat kan het voor je betekenen?
Ik wil het leven eren
Ik sport omdat ik het leven wil eren. Ik ben geliefden verloren die me geïnspireerd hebben om mezelf en anderen te laten BEWEGEN en te LEVEN! Ik geloof niet dat we onze lichamen bezitten maar meer dat we het lenen om deze aardse ervaringen te kunnen hebben. Ik wil dit lichaam schoon en actief houden en daarnaast het voeden met fantastisch brandstof zodat ik mag blijven genieten van dit leven met de mensen waar ik van hou.
Zodat de dagelijkse stress uit mijn spieren gaat
Ik beoefen yoga zodat de dagelijkse stress en moeilijkheden een manier hebben om uit mijn spieren te gaan en de stressrespons terug te draaien. Ik beoefen yoga om mijn brein te trainen niet alles op de automatische piloot te doen. Ik beoefen yoga om mijn lichaam soepel te houden terwijl ik ouder word. Ik beoefen yoga om de intimiteit met mijn eigen lichaam te ontwikkelen zodat ik mezelf op een dieper level kan leren kennen.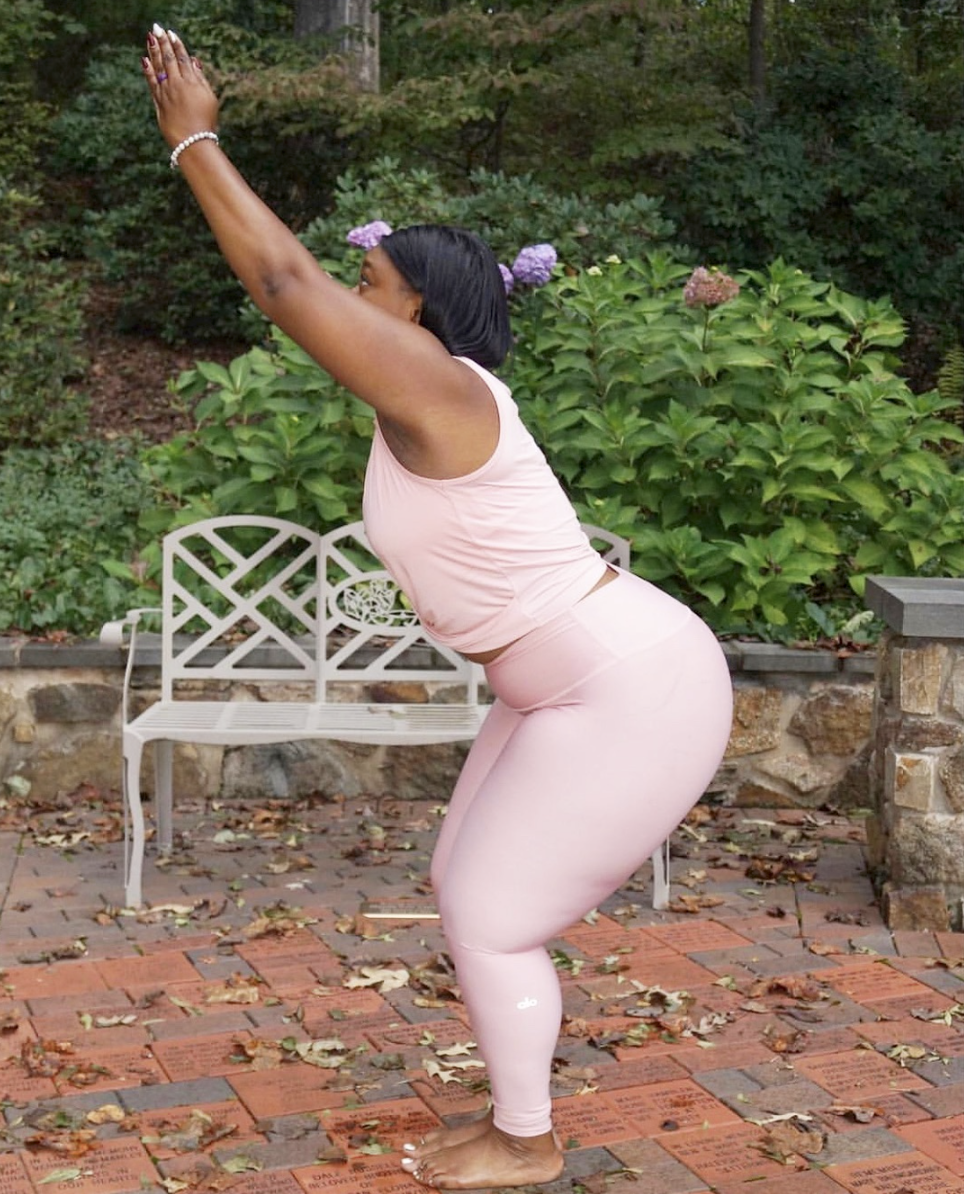 Het creëert structuur en momentum door mijn week heen
Ik geloof in de uitspraak "Hoe je één ding doet is hoe je alles doet". Fitness en sporten beamen dit echt. Sporten geeft me structuur en momentum door mijn week heen. Het is de basis van mijn productiviteit en creativiteit.
Als ik een workout oversla, wordt ik minder actief en productief op die dag. Er wordt dan ingeleverd op mijn energielevels en de mogelijkheid om anderen te helpen.
Om "succesvol ouder te worden"
Als je in je twintiger jaren zit, luister je niet naar de mensen die je vertellen hoe je lichaam gaat veranderen als je ouder wordt. Tenminste, ik luisterde daar niet naar. Toen ik 30 werd, merkte ik op dat mijn lichaam niet meer reageerde op het sporten en het werd wat 'breekbaarder' door de dag heen.
Ik kwam vanuit de gedachte dat het doen van 15 spinning lessen per week gezond was. Ik heb geleerd dat krachttraining hetgeen is wat een impact maakt, voor het afvallen maar ook om sterker te worden.
Het zijn mijn basis tools om om te gaan met stress
Sporten en bewegen bieden me een uitlaatklep voor creatieve fysieke energie. Ik vind inspiratie en focus nadat ik heb bewogen of gesport, elke keer weer.
Waarom sport jij? Kun je een diepere laag vinden?
Ik vond het zo interessant om de reacties van mensen te lezen. Zo zie je maar dat een uiterlijk meestal niet genoeg is om iets op lang termijn (je hele leven) te blijven herhalen. Er moet echt iets inzitten wat je dient binnen je gezondheid om het te willen blijven doen.
Ik merk zelf de enorme focus die ik ervan krijg. Ook is het een emotionele uitlaatklep. Ik ben een gevoelig mens en ik laat mezelf ook alles voelen. Ik stop niks weg, niks. Soms voel ik me rot en ga ik net zolang schrijven en nadenken tot ik weet waar dat gevoel vandaan komt. Dan was het bijvoorbeeld de opstapeling van kleine dingen die waren gebeurd die dag. Iemand op straat die rot deed, een auto die me afsneed en toeterde, de kassière die niet eens hallo zei terwijl ik dat wel zei; dat soort kleine dingen bij elkaar kunnen me een rot gevoel in mn buik geven zonder dat ik echt doorheb waar het nou precies vandaan komt. Het mogen voelen en het een plekje te geven is wat me enorm helpt om de volgende dag weer 'puur' op te staan en niet verbitterd te raken of dingen af te gaan reageren op anderen.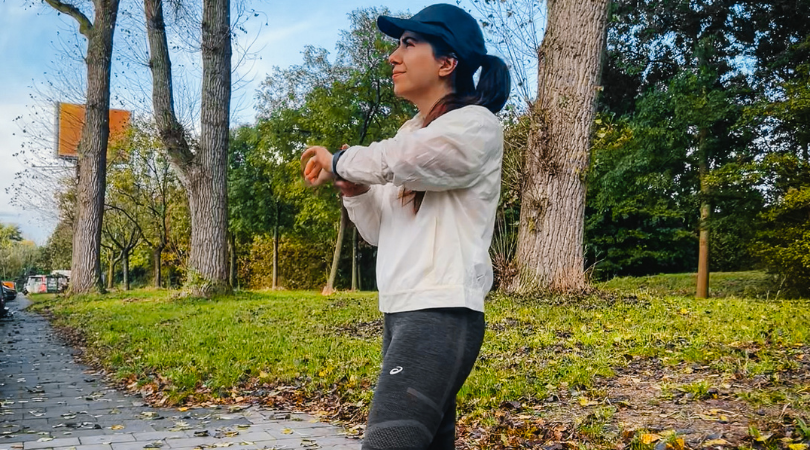 Ik merk dat wanneer ik sport, die emoties veel beter door mijn lijf gaan en eruit gaan. Ik voel me leeg na een goede workout, maar het is een goede leegte. Eentje waar je hoofd schoon is geveegd en je ruimte hebt voor al het nieuwe moois van het leven.
En de grap is; terwijl ik mezelf hieraan herinner denk ik: ohh, ik heb zo'n zin om even alle emoties eruit te gooien met een workout!!
Waarom sport jij? Heb jij een diepere reden of kun je er één vinden voor jezelf?