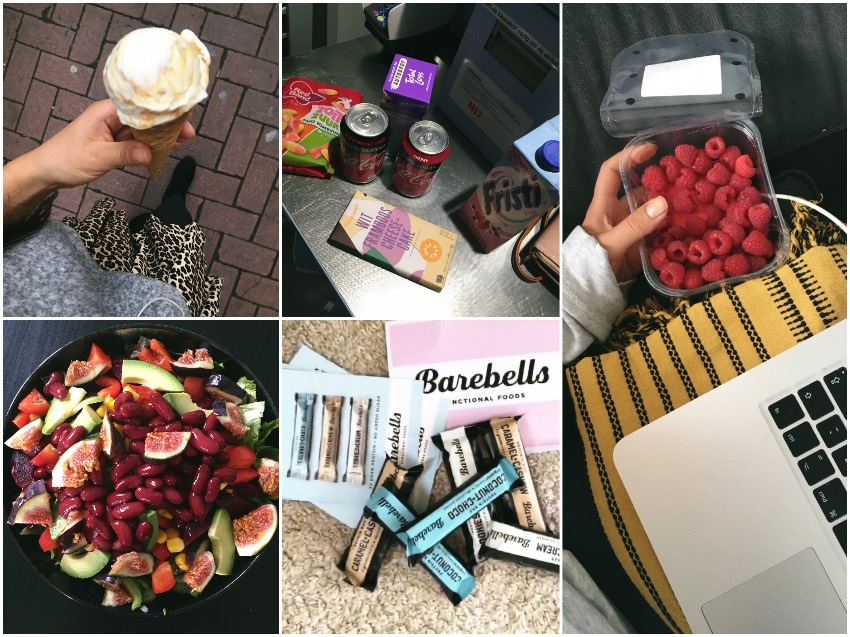 Een nieuwe week is weer voorbij en het is gewoon OKTOBER! De 10e maand van het jaar. Ik kan niet geloven hoe snel het allemaal toch gaat.
Als ik terugkijk op de afgelopen week, ben ik heel veel buiten de deur geweest en dan vooral in Amsterdam. Veel openingen, events, feestjes en niet altijd even 'gezond' voedsel. Daarom noem ik dit foto dagboek 'balans in eten' zodat je mee kunt kijken in mijn afgelopen week met de contrasten in wat ik op dagen eet.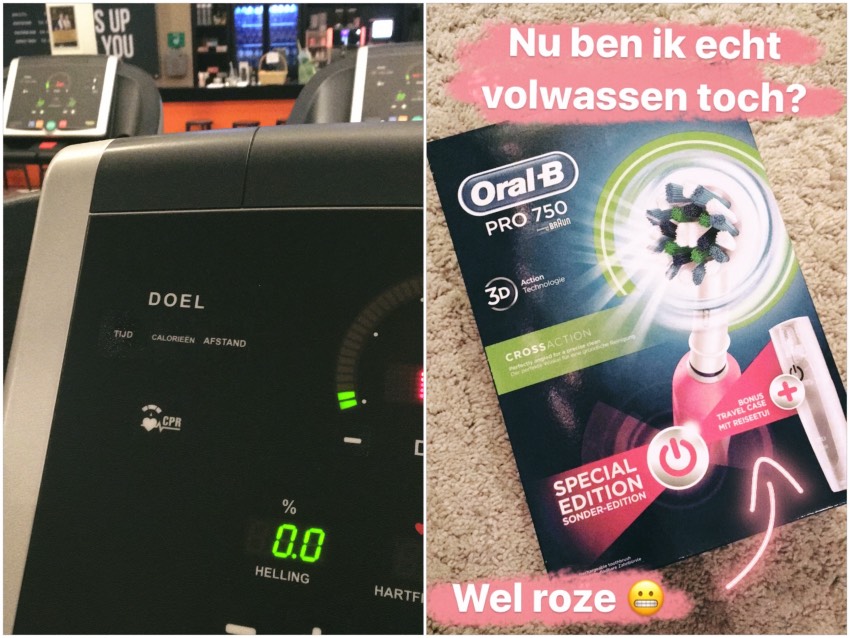 Links: Nog even in beweging komen na een hele dag gezeten te hebben achter mijn laptop. Rechts: EINDELIJK heb ik weer een elektrische tandenborstel! Geen idee hoe ik ooit over ben gestapt naar een gewone tandenborstel (al meer dan 10 jaar geleden), maar nu ik eindelijk weer elektrisch poets begrijp ik wat een verschil dit doet! Oja, ik ging wel even voor een roze tandenborstel 😉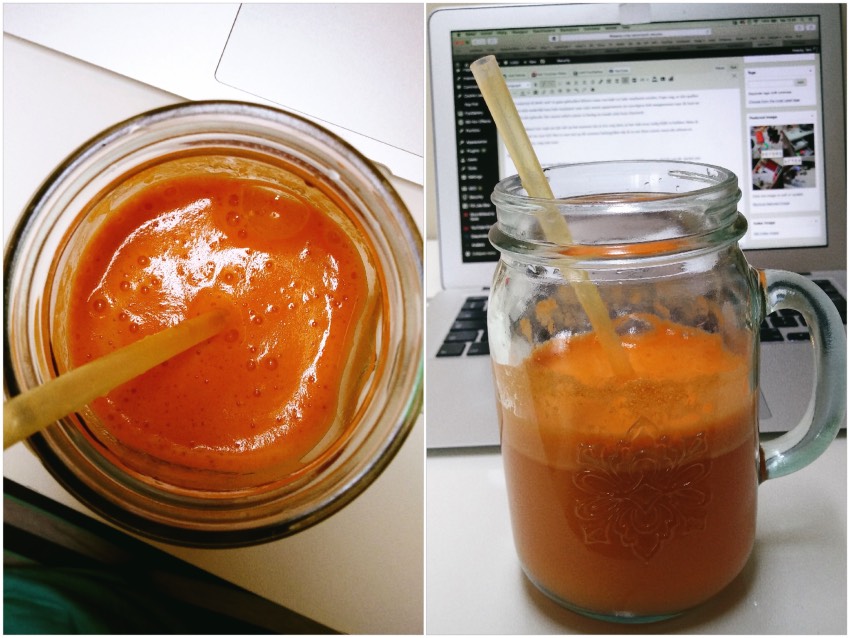 Bomvol vitamines en mineralen.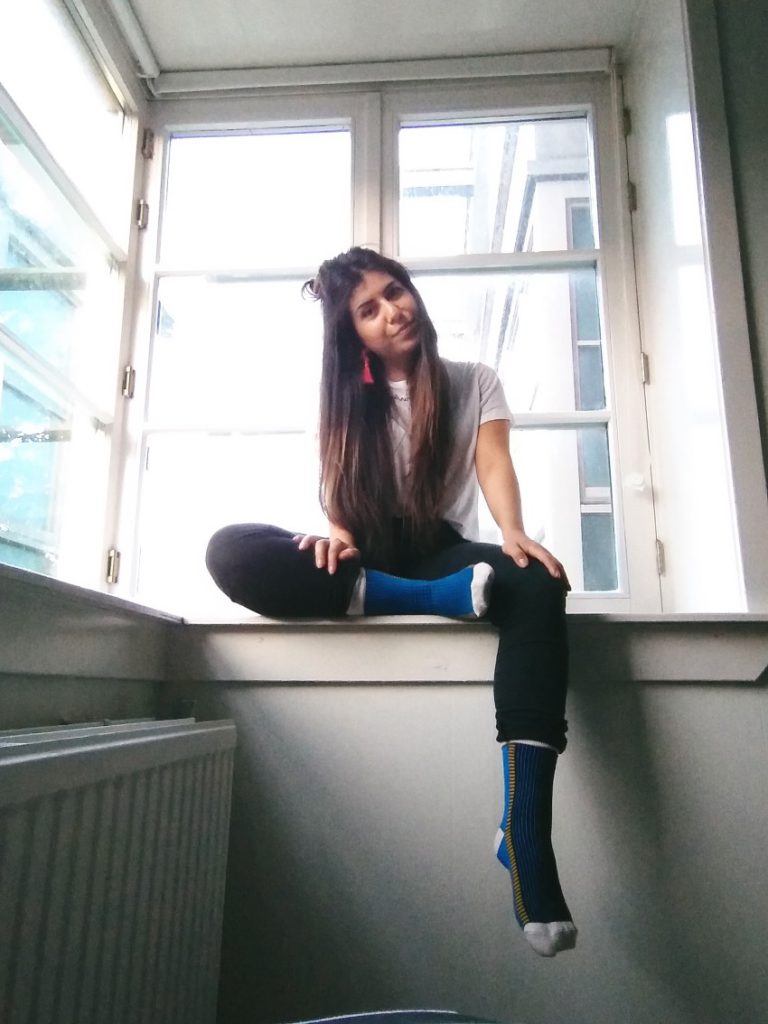 Sokken om aandacht te vragen voor Alzheimer. Je steunt onderzoek door je eigen paar te scoren op alzheimersocks.nl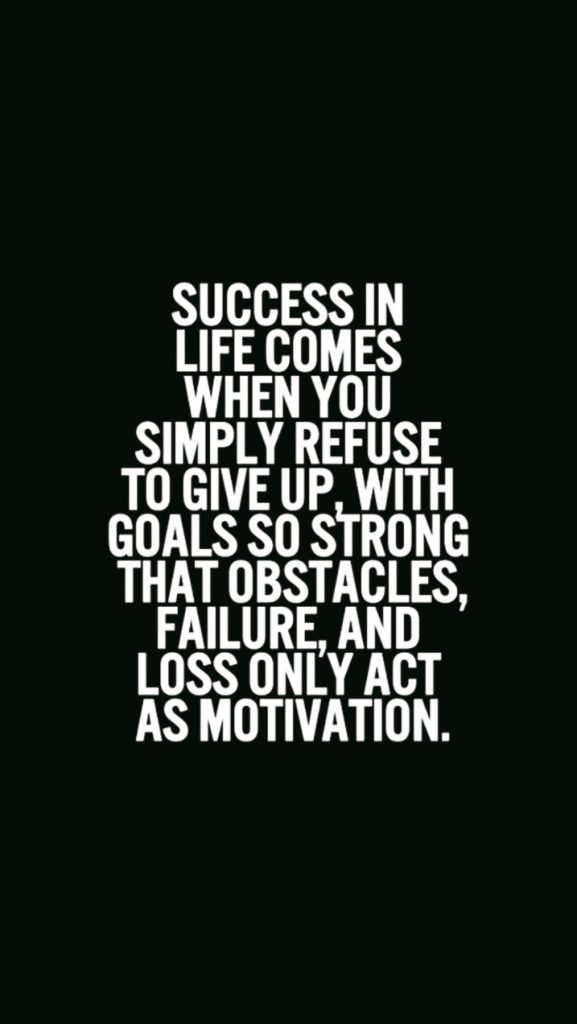 Waarheid.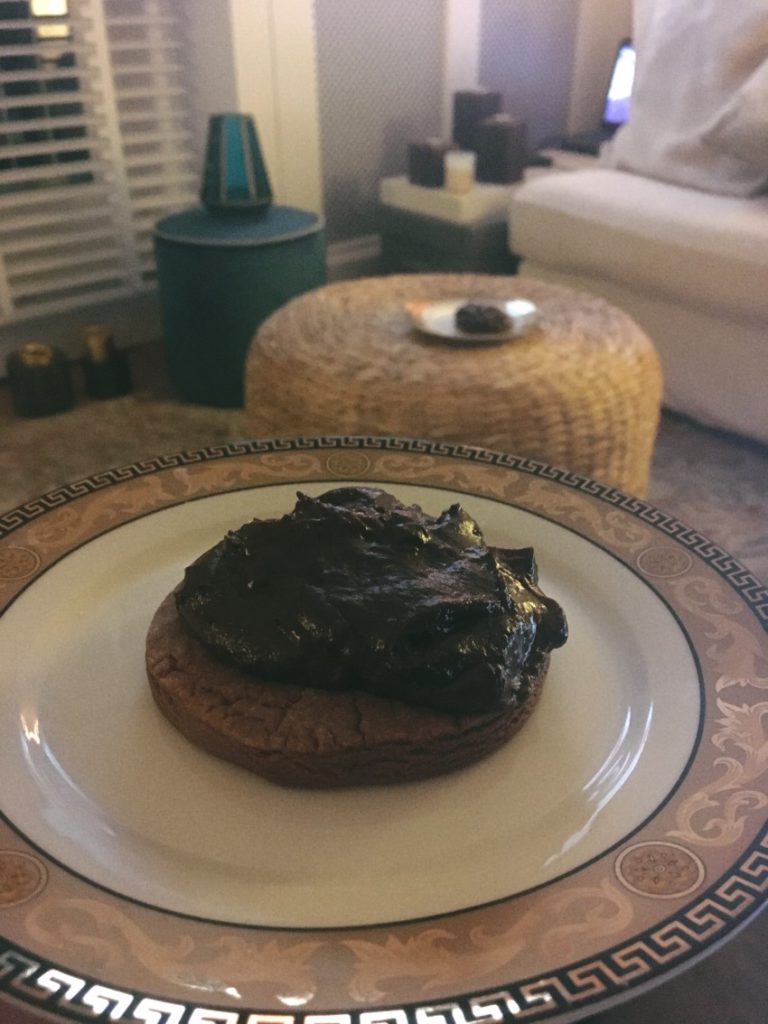 Boy deed een poging tot het maken van een super culinair dessert. Halverwege gestopt omdat er al zoveel mislukte. Dus bleven we over met een koek en chocolademousse. ERG lekker trouwens! Maar niet helemaal volgens recept haha 😉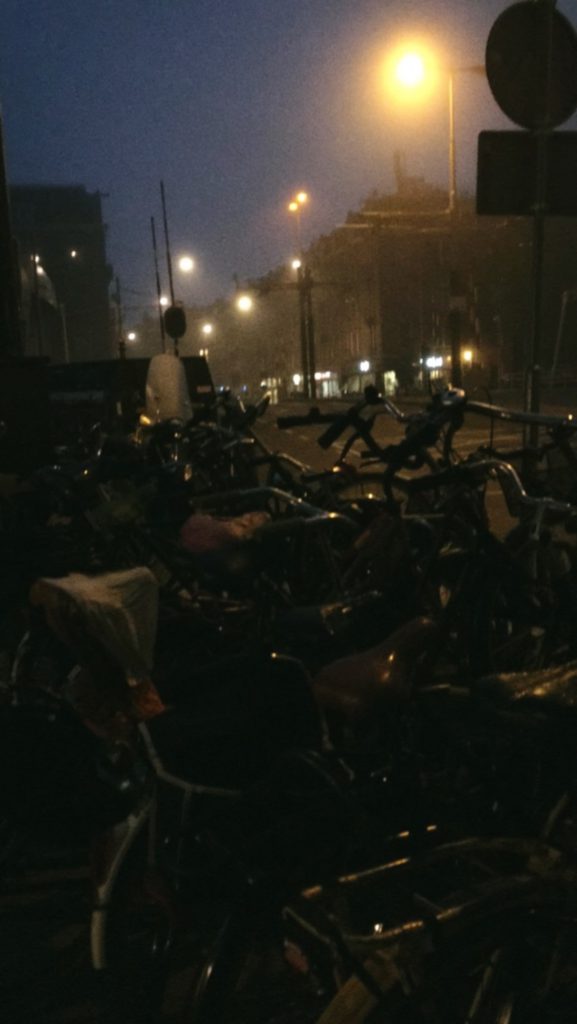 Wanneer je om 7:30 een yoga les hebt gepland.. In het donker de deur uit! Het heeft wel wat hoor 🙂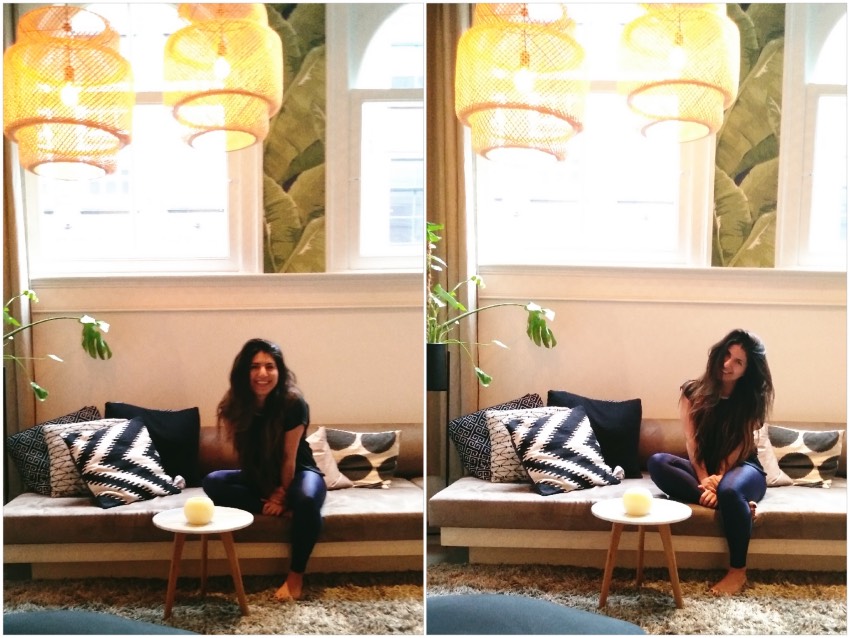 Na de yoga relaxen! Dit was in de Nieuwe Yoga School in Amsterdam, absoluut een aanrader! Maar zoals ik vorige week ook al beschreef met de yoga foto's, hier komt nog een hele leuke video van! We hebben nog één yogaschool te gaan!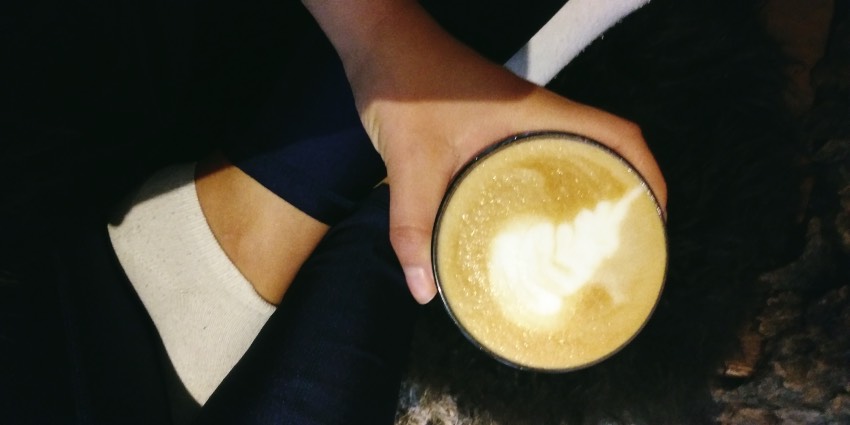 Een latte met kokosmelk. Heerlijk!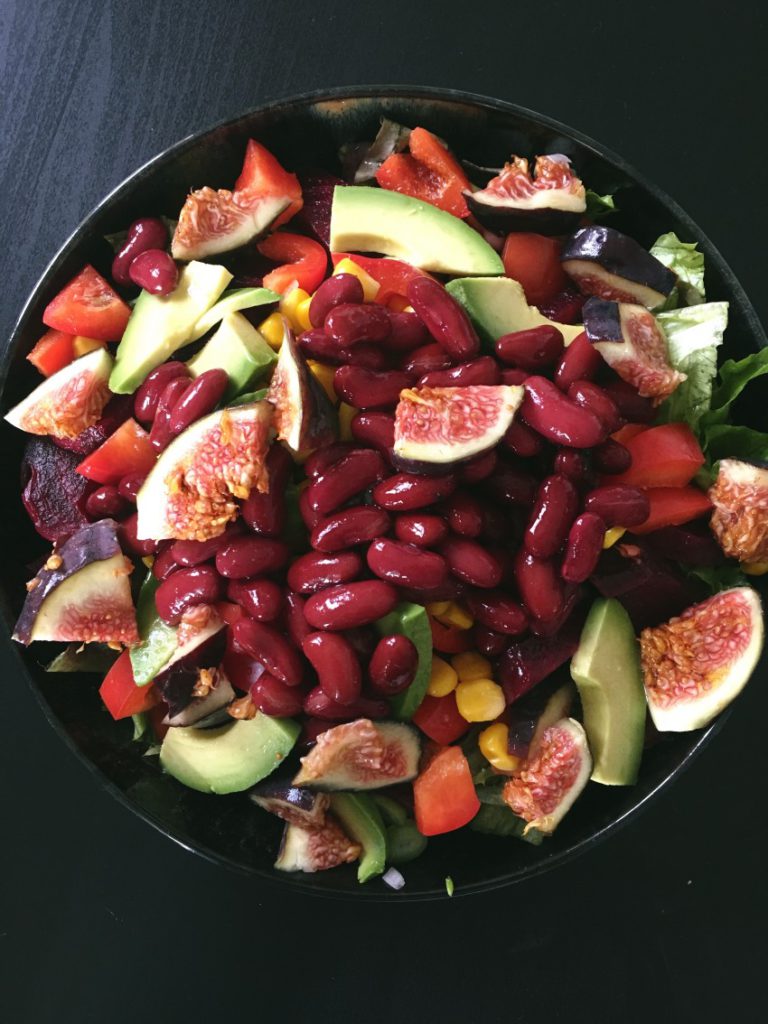 Een salade bomvol heerlijks; van verse vijgen tot kidney bonen, avocado, paprika, mais, tomaat, bieten en sla.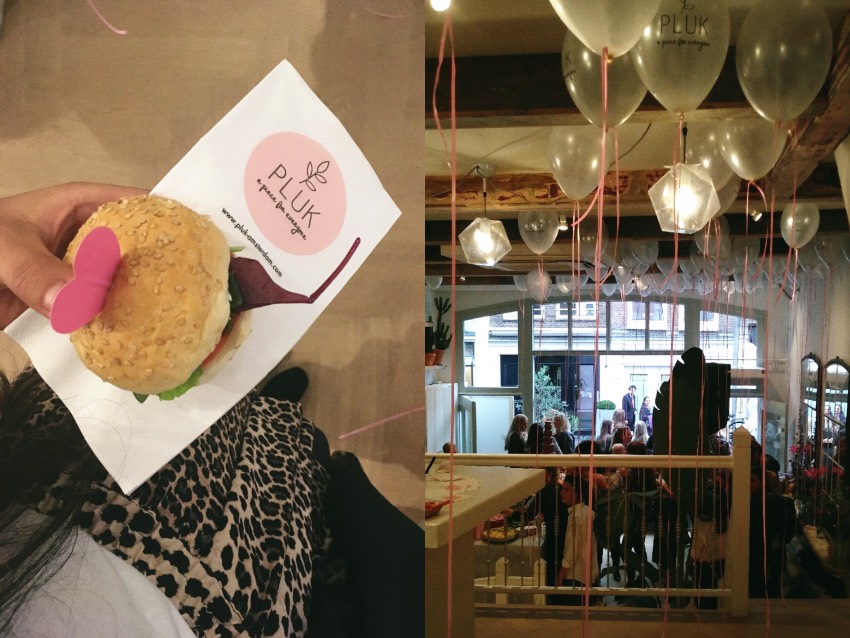 Bij de opening van de nieuwe PLUK winkel in Amsterdam! Met mini hamburgertjes en veel ballonnen.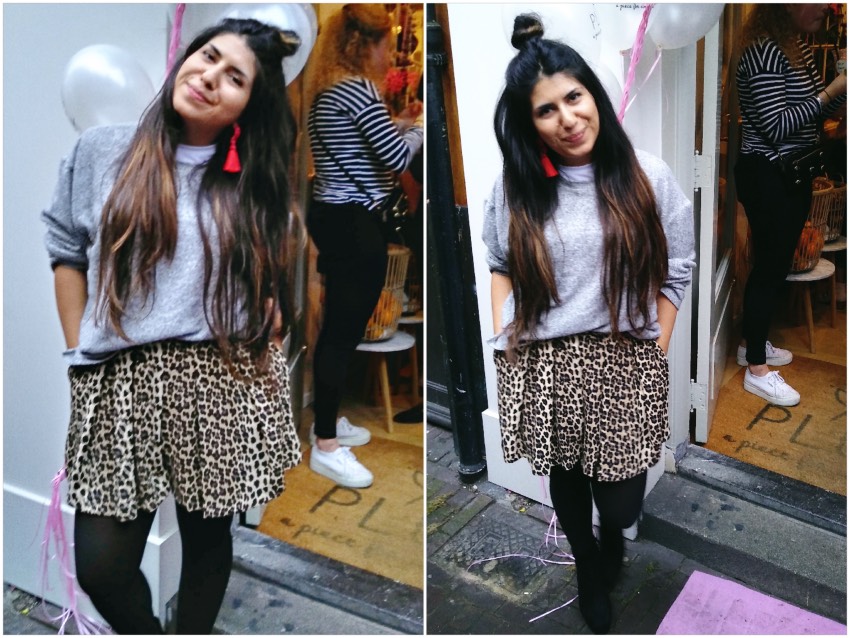 Joe!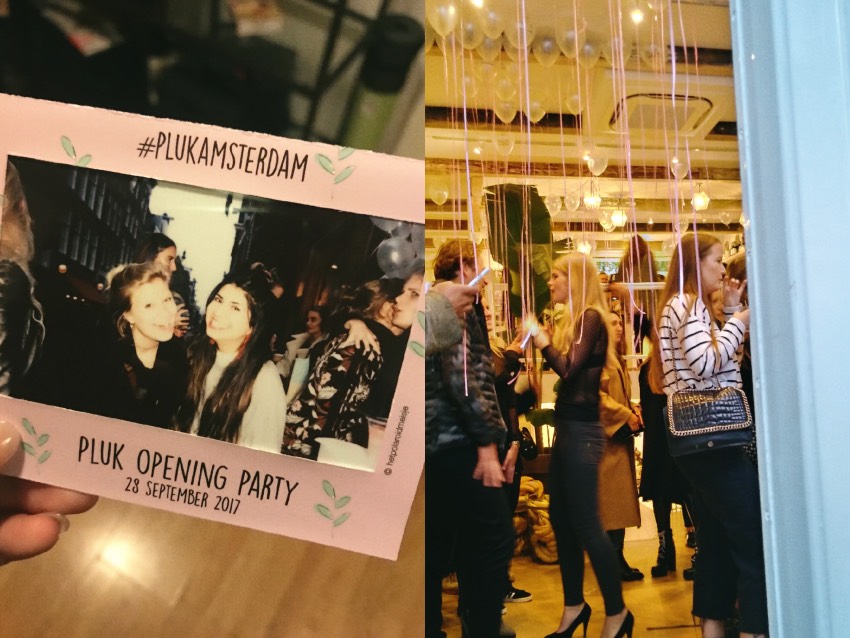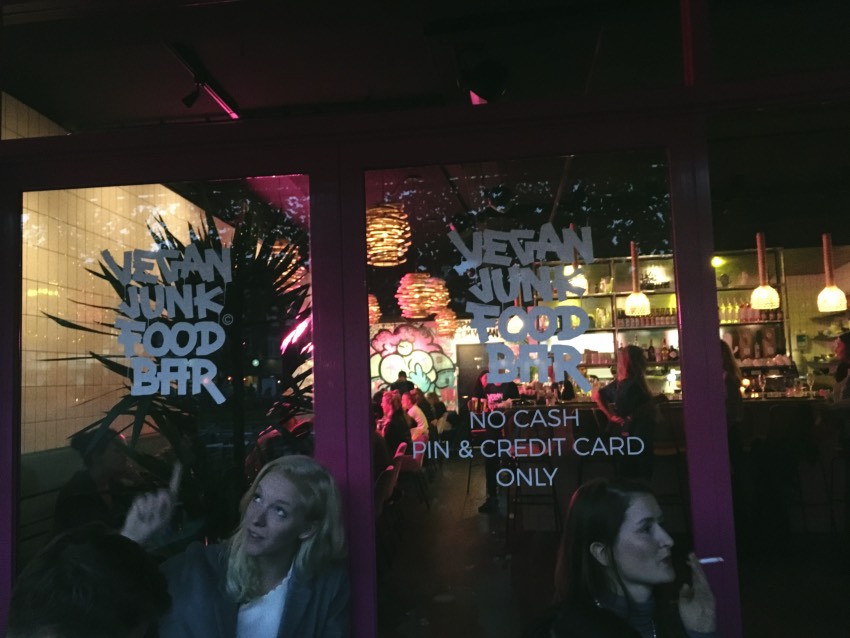 Vervolgens ook nog een opening van de nieuwe locatie van de Vegan Junkfood Bar, wat een topconcept!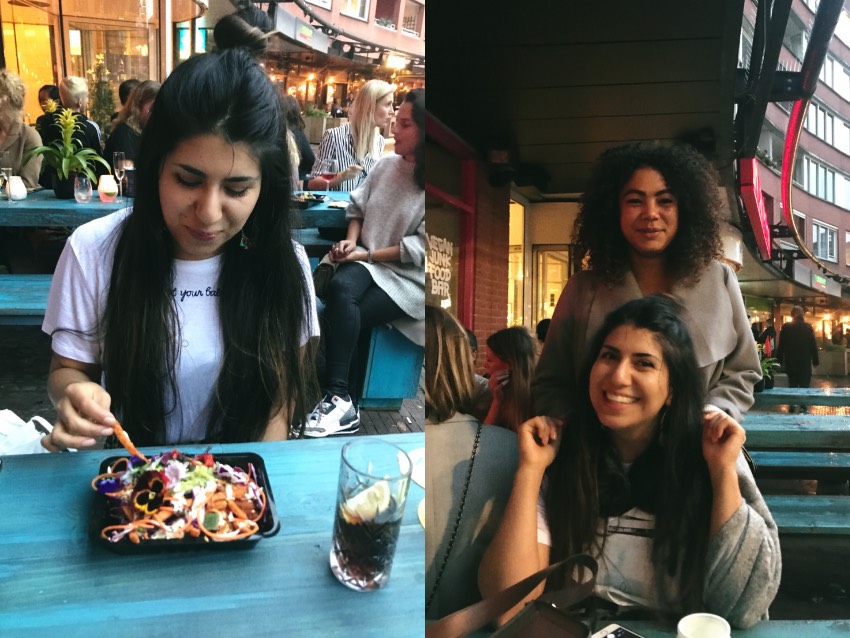 Ik wil hier absoluut nog terug om meerdere dingen te proberen, de naam alleen al maakt me nieuwsgierig. Rechts: Nina is er ook! Nina heb ik op persreis naar Brussel ontmoet.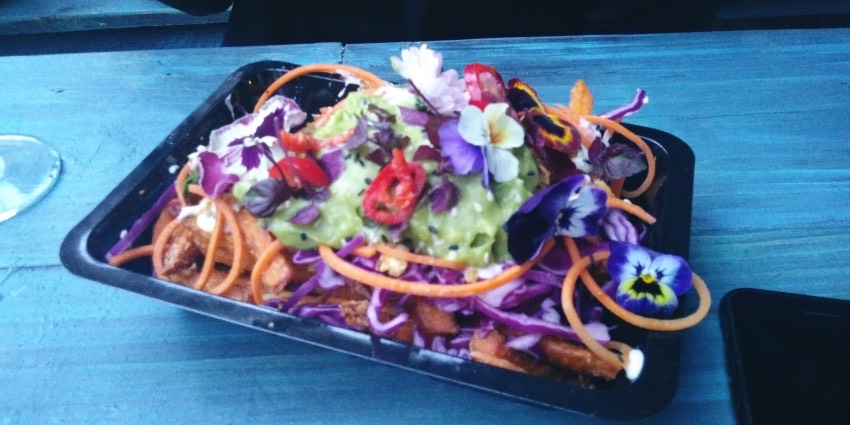 Dit zijn de Flashy Loaded Fries met zoete aardappel friet, guacamole, rode pepers, 'cheddar kaas', rode kool, wortel, ui, knoflook en pittige salsa.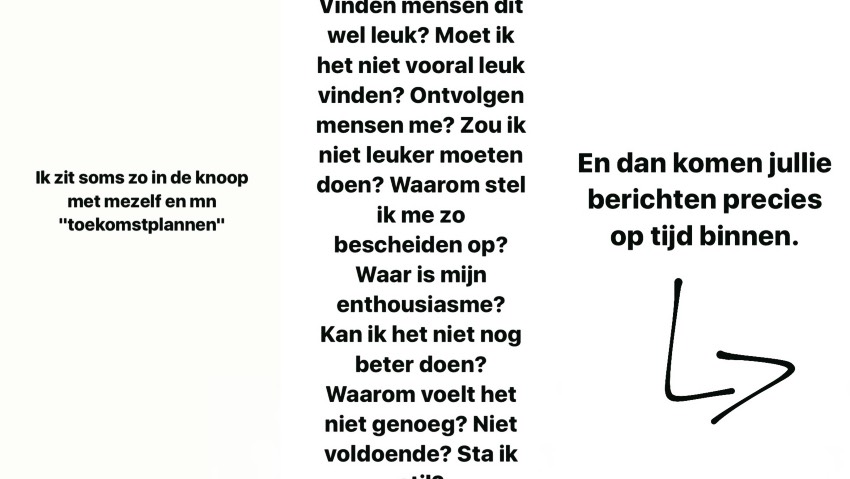 Ik zit soms echt enorm in de knoop met mezelf, maar vooral de laatste tijd. Ik uitte het op Insta Story middels de bovenstaande teksten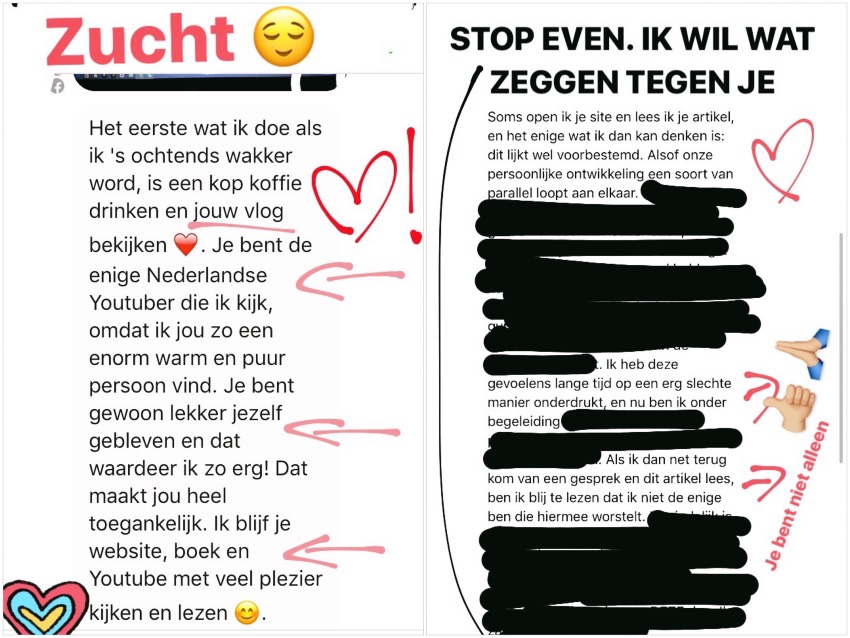 En als ik dan dit soort reacties lees kan ik weer even zuchten. Ik denk dat we allemaal wel eens van dit soort gevoelens hebben en soms dingen niet meer in perspectief zien. Zolang je er niet in blijft hangen denk ik dat het gezond is om af en toe even stil te staan bij wat je nou doet met je leven en of je in lijn ligt met je hart.
Klinkt zweverig misschien, maar ik weet het niet anders te verwoorden dan dat.
Dit broekje (wat op een rokje lijkt) bij de Zara vond ik zo leuk! Zoals je op de eerdere foto's zag heb ik hem gekocht!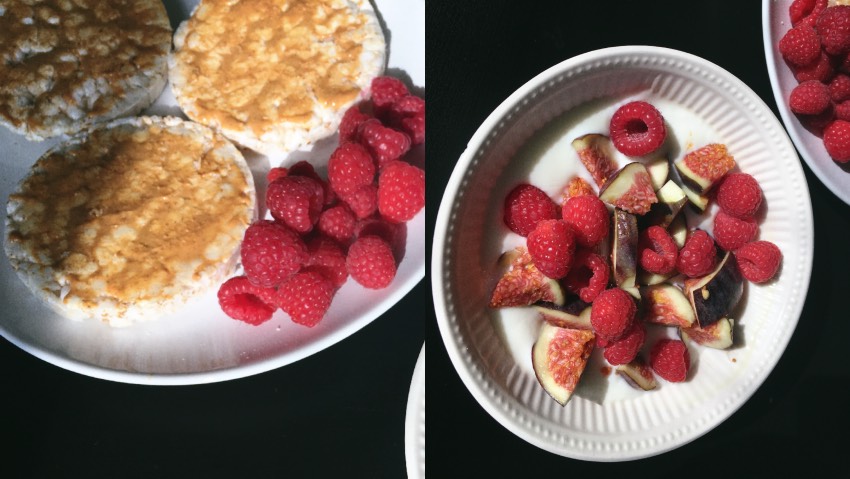 Rijstwafels met pindakaas en frambozen + yoghurt met frambozen en verse vijgen.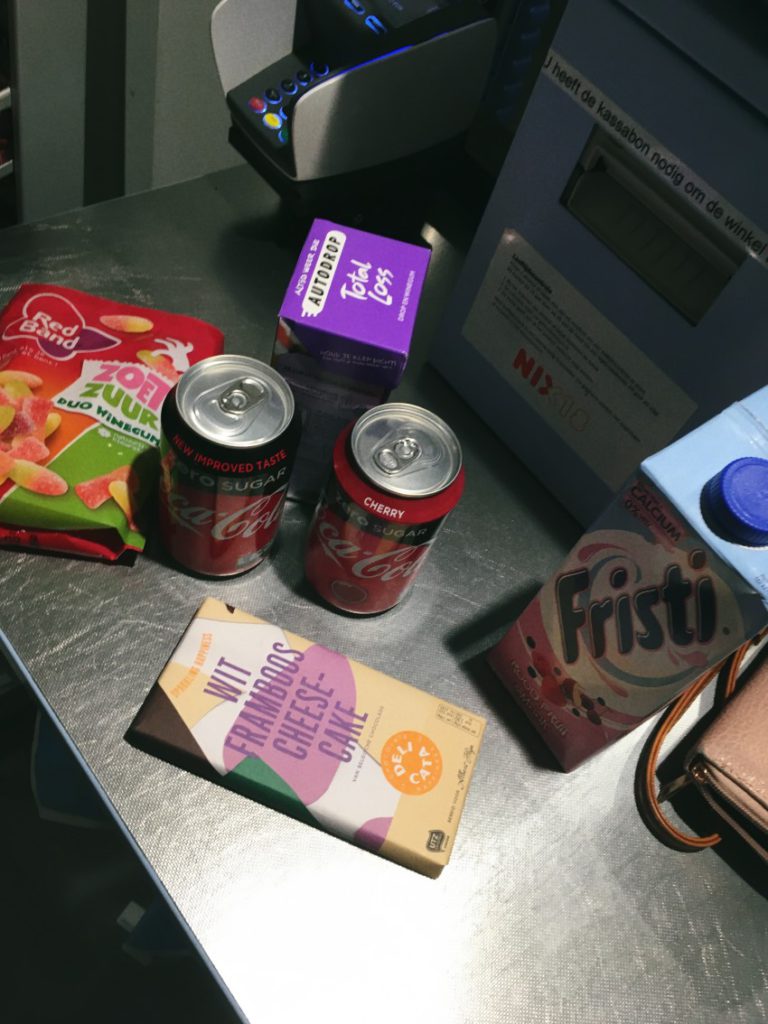 En dan de tegenhanger.. Boy en Teni kijken een documentaire en krijgen halverwege trek. Een snel bezoekje aan de Albert Heijn levert dit op.. Oeps.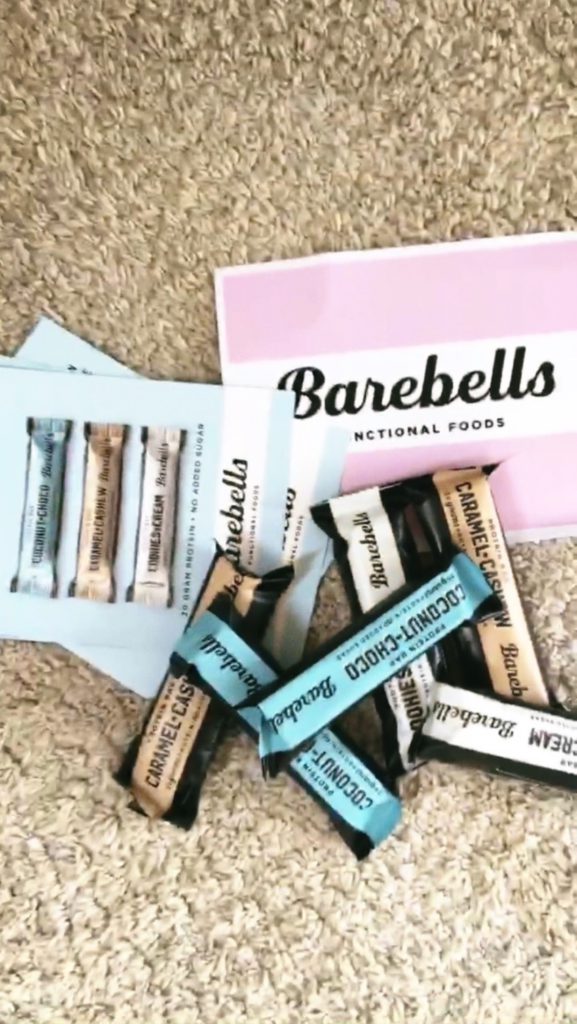 De mensen van Barbells hadden voorbij zien komen dat ik fan ben van deze repen en stuurden me er 6 op! Wat heerlijk! Ik heb inmiddels ook weer apart twee dozen besteld, zo'n fan ben ik. Oja, ik bestel ze via de Body&Fitshop of ik koop ze apart bij de AH to go.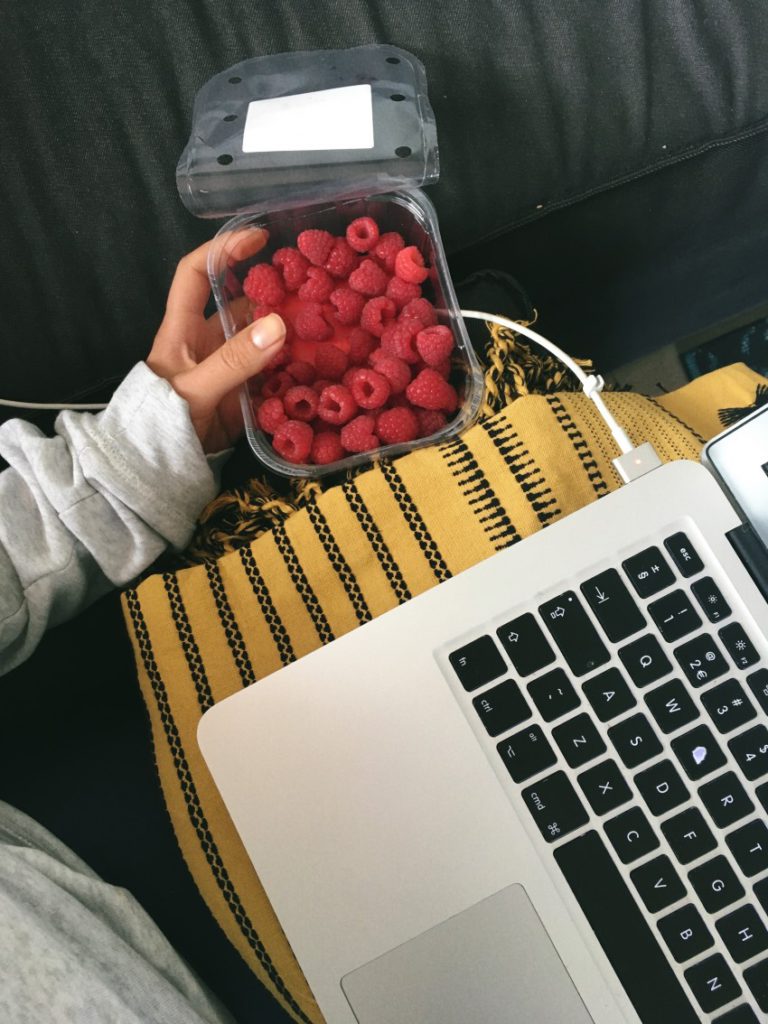 Snacken tijdens het werken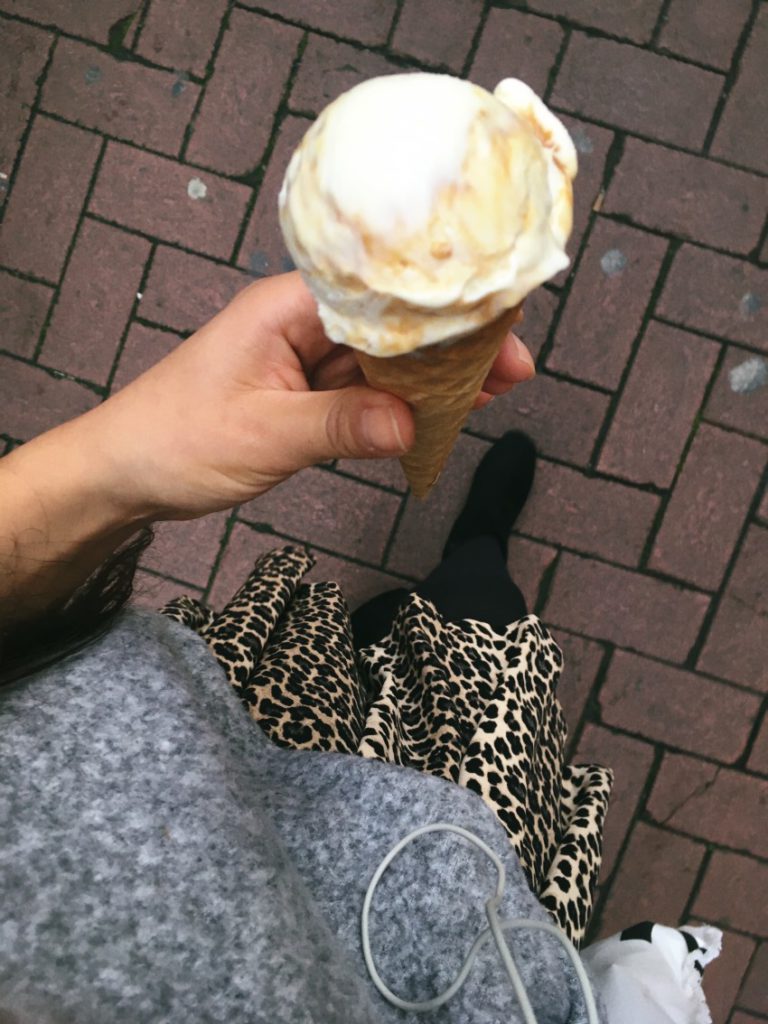 Ijsje tijdens een niet zo-goed-geslaagde shopsessie. 3,5 uur op hakken rondgelopen en geëindigd met één paar oorbellen en een ijsje. Ach, treat yourself zullen we maar zeggen!