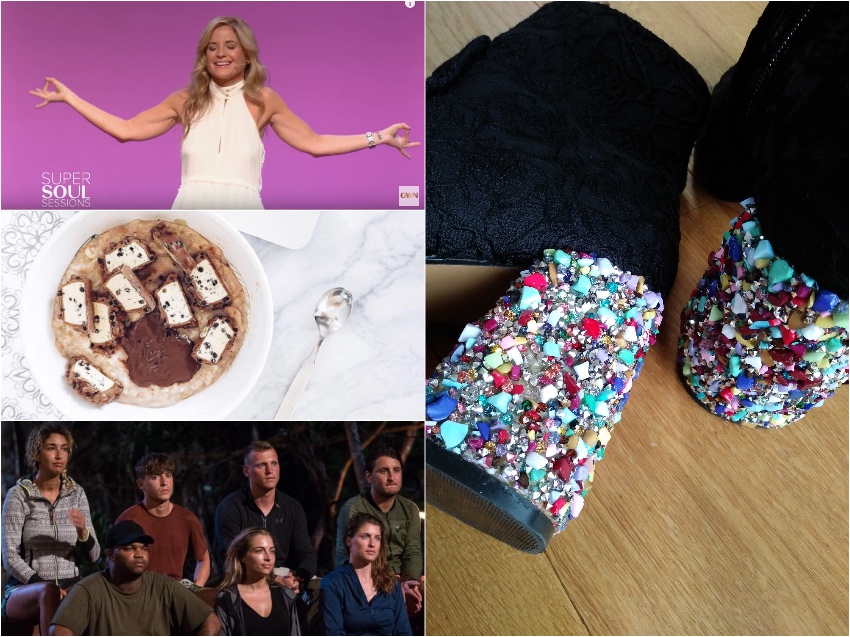 Een nieuwe maand, een nieuwe favorieten van de maand! Ik ben zo gelukkig als de herfst begint en vooral wanneer de maand oktober aanbreekt, dat betekent drie volle maanden met gezelligheid en herfstig weer! Ik word oprecht een gelukkiger mens van de maanden oktober, november en december.
MAAR! Daar zijn we nog niet met dit artikel waar ik je mijn favorieten van de maand september laat zien en ik kan je vertellen, er zitten weer wat geweldige dingen bij die ik moet delen!
Favoriet Televisie Programma | Expeditie Robinson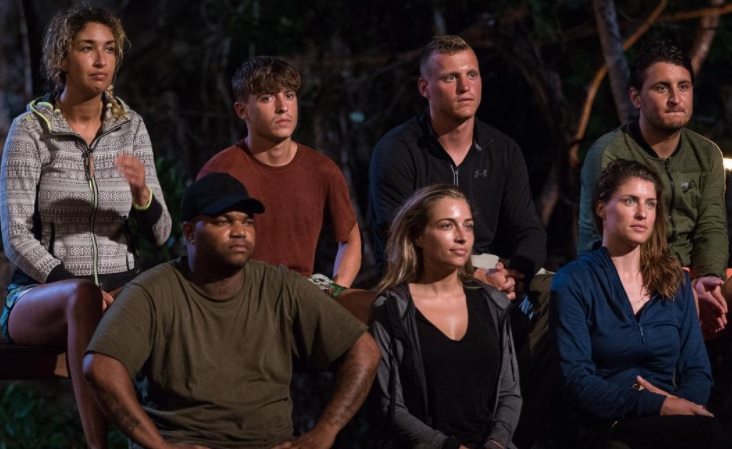 Ik zit weer he-le-maal in het nieuwe seizoen van Expeditie Robinson. Het is spannend, het is grappig en er doen weer boeiende mensen mee! Ik weet niet of je het hebt gezien of dat je nog afleveringen moet kijken, om die reden zal ik niks verklappen en enkel zeggen dat de eerste twee mensen die naar huis zijn gegaan tot mijn favorieten behoorden. Zo jammer!
Dit is echt zo'n programma dat Boy en ik samen kijken, dat gebeurt namelijk niet vaak. Wie kijkt nog meer? Voor wie zijn jullie?
Favoriete Snack | Barebells repen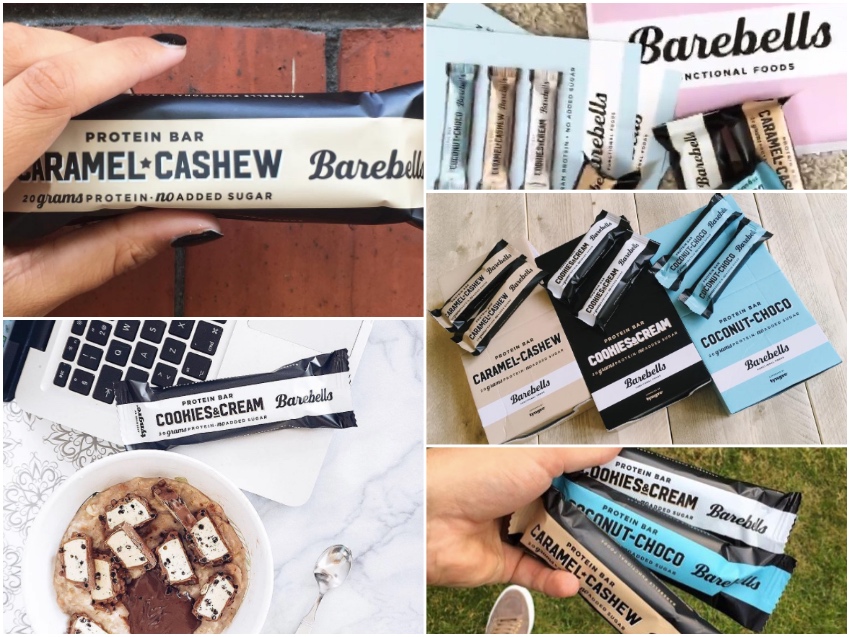 Dit was vorige maand ook al zo maar ik kan er gewoon geen genoeg van krijgen. Ze zijn zó lekker en vullend dat ik niets anders wil op het moment dat ik trek heb. Ik weet niet hoe ze het zo goed hebben weten te maken dat een reeo 20 gram eiwit bevat en erg weinig koolhydraten (en suikers), maar ik ben en blijf fan!
Ik zag alleen wel dat de dozen die ik eerder kocht bij de Body&Fitshop nu weer de volle prijs zijn van 24,95 voor 12 repen. De vorige keer waren ze nog 19,95. Als je ze los koopt bij de AH togo dan betaal je 2,50 per reep, best prijzig dus. Mijn favoriet is absoluut Cookies & Cream en daarna Caramel& Cashew. De Coconut Choco variant is ook absoluut heerlijk, maar niet mijn favoriet.
Favoriete Schoenen | Betsey Johnson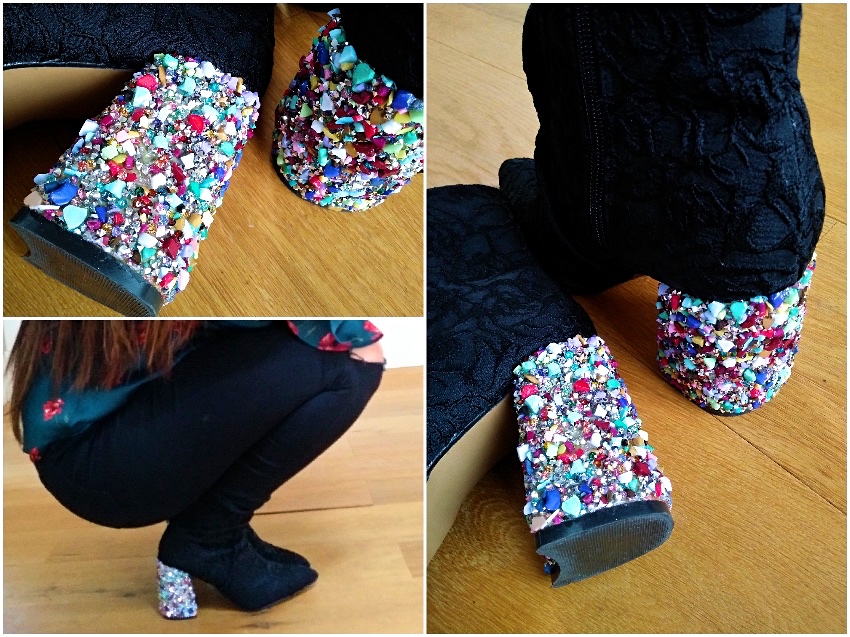 Misschien denk je nu; wat zijn dit nou weer voor schoenen? Maar ik weet niet wat er gebeurde bij me; ik werd op slag verliefd op de uniekheid van deze enkellaarsjes. Ze zijn van de designer Betsey Johnson; een kanten schoen met een opvallende hak waar er allemaal gekleurde matte en glinsterende steentjes op zijn gelijmd. Hoe dichterbij je kijkt, hoe beter je ziet wat voor moois dit is!
Het is wat apart, het is wat gek, maar ook wel weer veilig doordat de rest van de schoen zwart is. Ik vertelde op mijn Instagram account dat ik wat meer buiten de 'veilige' zone wilde gaan met mijn kleding. Ik bewonder al jaren allemaal fashion sites, blogs en tijdschriften maar vond mezelf nooit 'klaar' om wat duurdere, unieke items te kopen. Ik dacht namelijk altijd; straks pas ik toch niet meer in die broek, dus haal ik voorlopig nog een goedkope bij de Primark.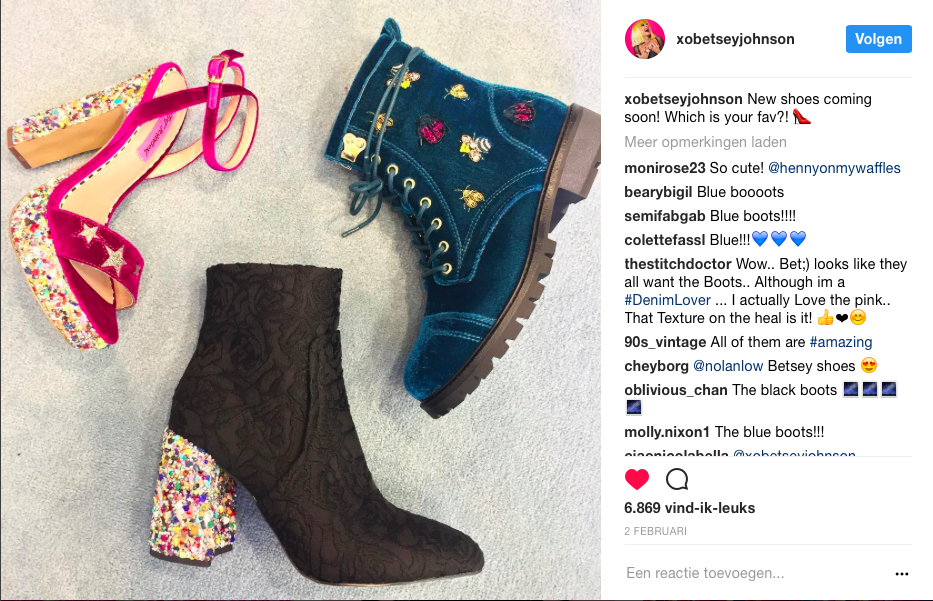 Inmiddels ben ik die gedachtes toch echt voorbij maar blijkbaar is mijn kleding- en winkelstijl niet mee-veranderd. Tijd om daar dus aandacht aan te besteden, ik word er ontzettend gelukkig van! Deze schoenen vond ik bij de TK Maxx in Den Haag! Online heb ik gezocht naar deze variant, ik kwam hem wel tegen op het Instagram account van Betsey Johnson, maar niet op haar site. Wel zag ik de hoge laarzen met deze hak op de site, ik twijfel of ik die ook wil halen omdat ik al zo lang zoek naar een hoge, unieke, laars. Wat vinden jullie?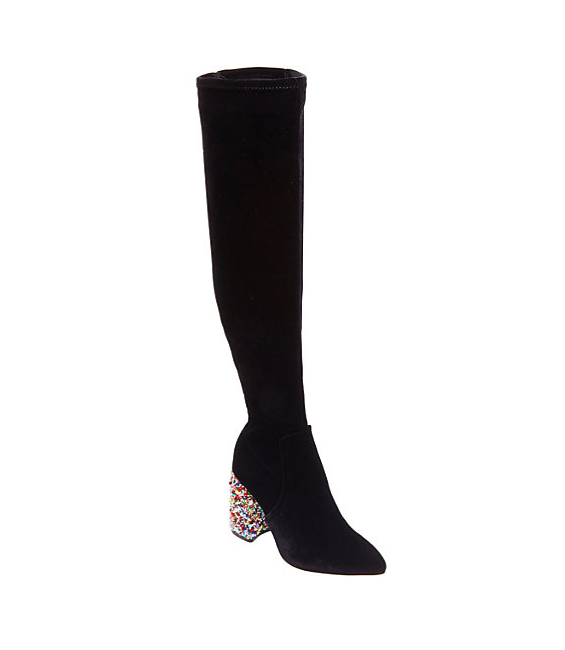 Favoriet YouTube Filmpje | First the pain, then the rising
[embedyt] https://www.youtube.com/watch?v=BpBnGHjda14[/embedyt]
Dit filmpje is GOUD waard. Werkelijk GOUD waard. Het heeft me minstens vijf nieuwe eye-openers gebracht terwijl ik dat op geen enkele manier zag aankomen toen ik het filmpje startte. Ze laat je net even een andere kant zien van hoe je pijn kunt zien en ervaren, het was zo bijzonder om te zien dat ik niet eens de juiste woorden kan vinden om het je te vertellen. Eén deel wat me zo is bijgebleven is wanneer ze vertelt dat 'we' als ouders willen dat onze kinderen compassie kunnen tonen en goede mensen worden, dat dit juist de dingen zijn die geleerd worden wanneer je pijn ervaart. En het een belangrijke les is om niet je kinderen ten alle tijden van pijn te willen beschermen.
Nee, ik merk al dat ik het niet goed genoeg verwoord. Deze vrouw brengt het echt krachtig en met HEEL, HEEL, HEEL VEEL HUMOR! Eigenlijk wil ik alleen maar zeggen: kijk het filmpje!
En hiermee wil ik mijn favorieten van deze maand ook afsluiten in de hoop dat je wat hebt meegekregen aan informatie of inspiratie waar je wat aan hebt!