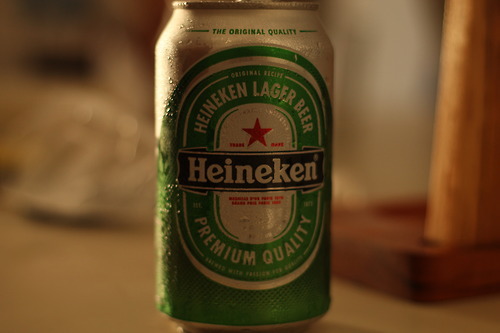 We weten dat het drinken van (rode) wijn met mate goed kan zijn voor je gezondheid. Maar ook wel eens gedacht dat bier gezond kan zijn? Natuurlijk is de hoofdregel dat alles met mate dient te gebeuren maar er zijn zeker gezondheidsvoordelen te behalen door bier te drinken! 
Allereerst, wat is met mate? 
We horen dit zo vaak, maar wat is nu teveel en wat is met mate? Met mate is maximaal 2 glazen wijn of bier per dag voor mannen en 1 glas voor vrouwen. Wat niet zo is, is dat als je vijf dagen geen alcohol hebt gedronken je op één dag 5 tot 10 drankjes mag inhalen. De aanbeveling geldt per dag en niet als gemiddelde over de week.
Goed, dan nu op naar de gezondheidsweetjes over bier!
Verschillende soorten bier leveren verschillende gezondheidseffecten. Donkerdere bieren en bieren met hop bevatten meer voedingsstoffen dan de lichtere varianten.
Gezonde botten
Bier bevat silicium, dit is een essentieel mineraal voor de groei van botten. Een gemiddeld flesje bier bevat ongeveer 22% van de dagelijkse aanbeveling silicium. Bovendien lijkt het er op dat de alcohol die verkregen wordt uit bier het natuurlijke botverlies vermindert.
Gezond hart
Het drinken van bier kan helpen bij het verlagen van je bloeddruk en ook bij het tegengaan van hart- en vaatziekten. Bier kan het risico op hart- en vaatziekten bij mannen boven 35 en vrouwen boven de 45 verminderen. Uit een groot Italiaans onderzoek waarbij er 200.000 deelnemers meededen kwam uit dat een matige bier consumptie, het risico op hart- en vaatziekten met 31% verminderde.
Antioxidanten
Ja, zelfs bier bevat ze! Bier bevat antioxidanten in de vorm van geprenyleerde flavonoïden. Antioxidanten hebben geweldige gezondheidsvoordelen omdat ze vrije radicalen (afvalstoffen in je lichaam) "opruimen". De hoeveelheid antioxidanten verschilt per biersoort, donkere bieren bevatten de meeste. Er is wel meer wetenschappelijk onderzoek nodig om de specifieke voordelen te kunnen benoemen en bevestigen van antioxidanten en bier.
Kanker preventie?
Hop in bier bevat een substantie dat xanthohumol heet. Uit een aantal wetenschappelijke onderzoeken is bewezen dat xanthohumol helpt tegen borst- en prostaatkanker. Hiervoor moeten nog wel meer specifieke onderzoeken naar gedaan worden om de link tussen xanthohumol en borst- en prostaatkanker te bevestigen. Uit andere onderzoeken blijkt dan wel weer dat er een link is tussen het drinken van bier en maagkanker. In dit geval blijft het dus een lastige kwestie.
Bewaar, Like, Tweet of Pin!