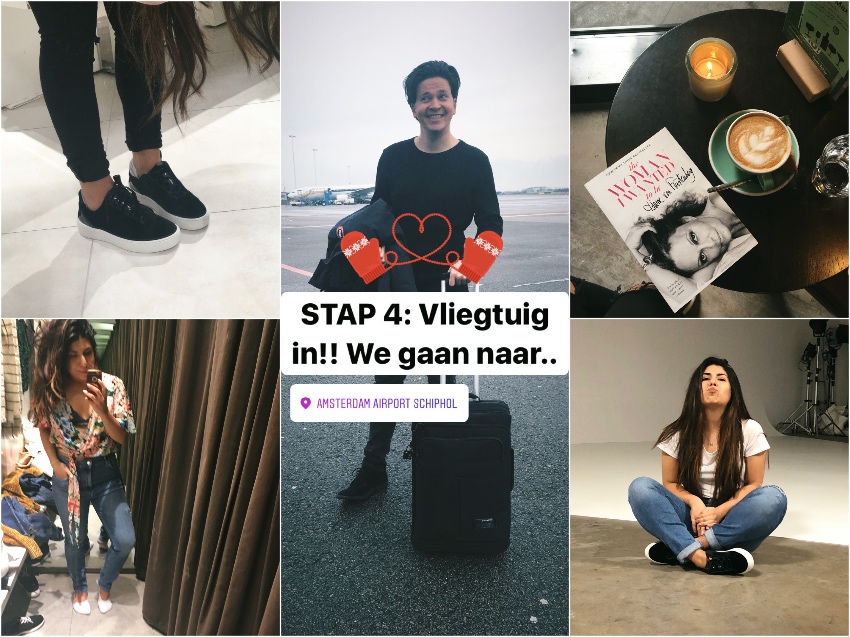 Ik heb zo'n zin om je door de afgelopen week mee te nemen! Het was een heerlijk weekje waarin ik onder andere Boy verraste met een reisje op zijn verjaardag! Hij had geen idee..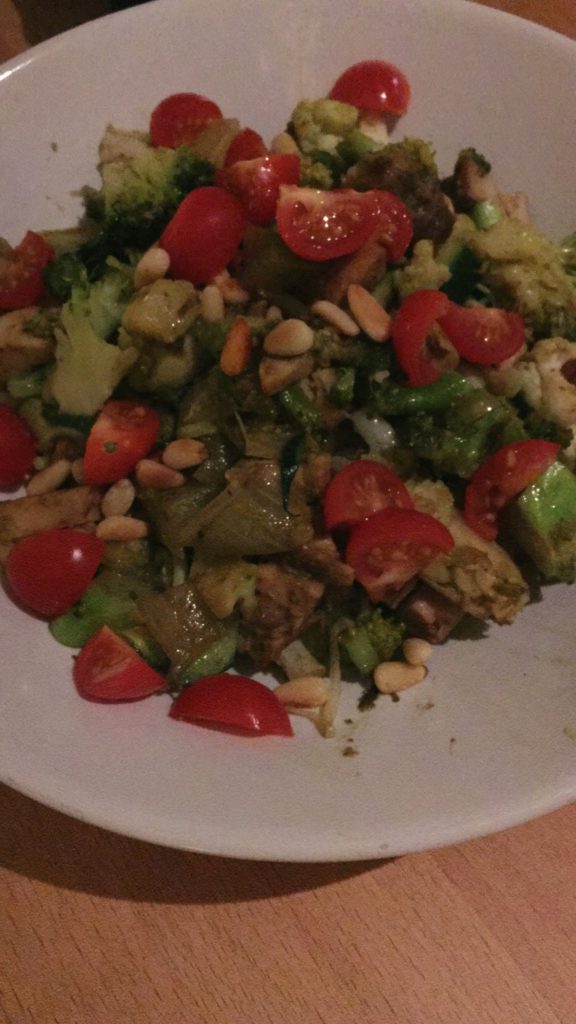 Allereerst, een heerlijke maaltijd bij elkaar gegooid: groene pesto, courgette spaghetti, ui, kip, broccoli, tomaat en pijnboompitten.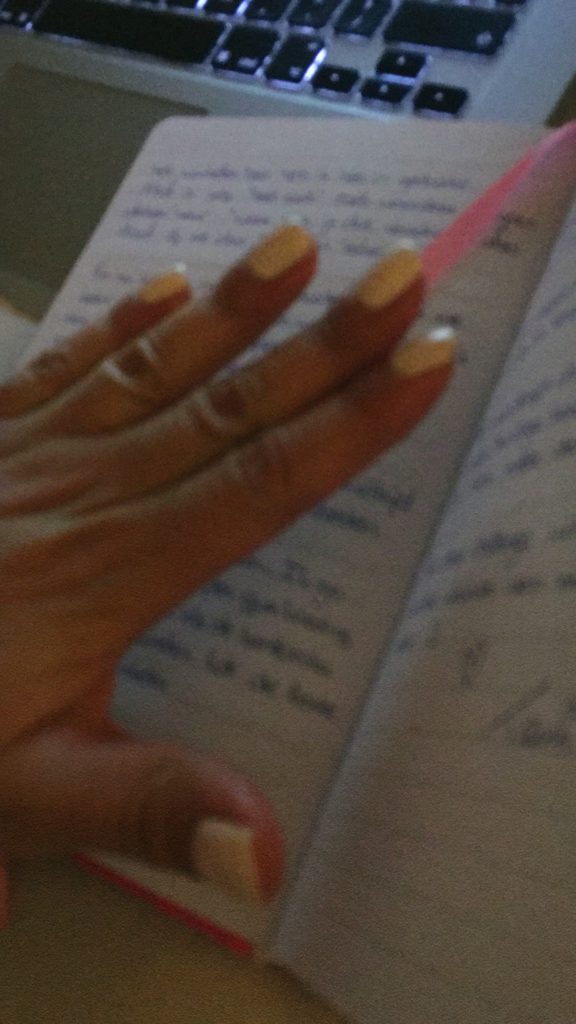 Dagboek schrijven, heerlijk.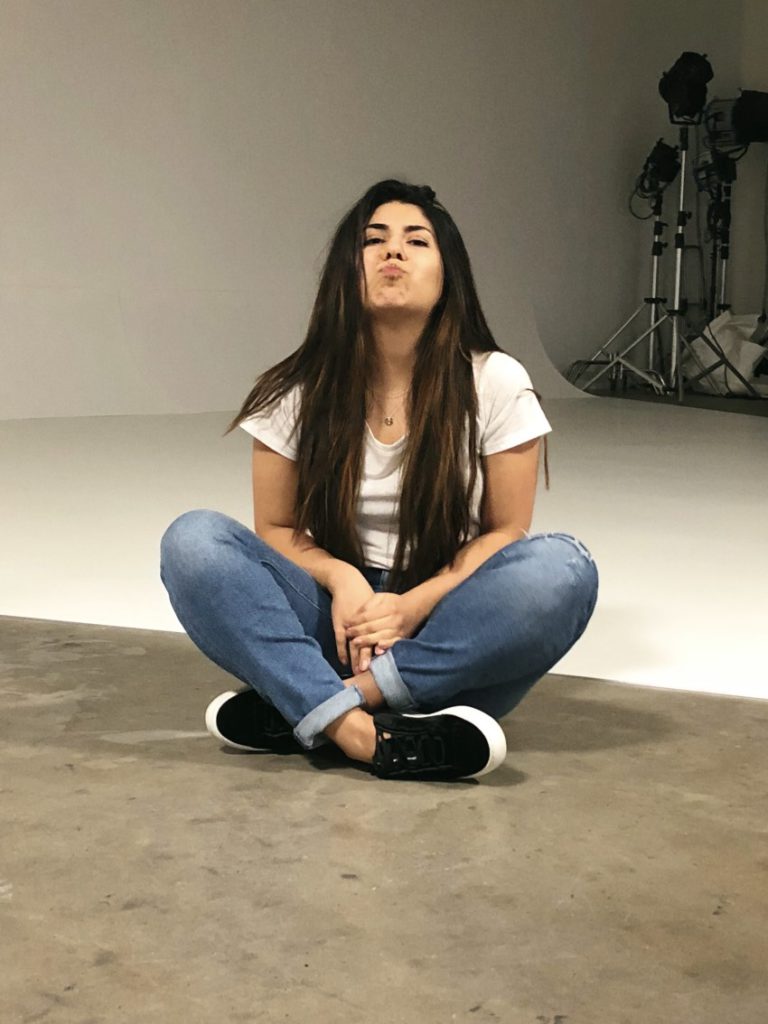 Bij Boy in de studio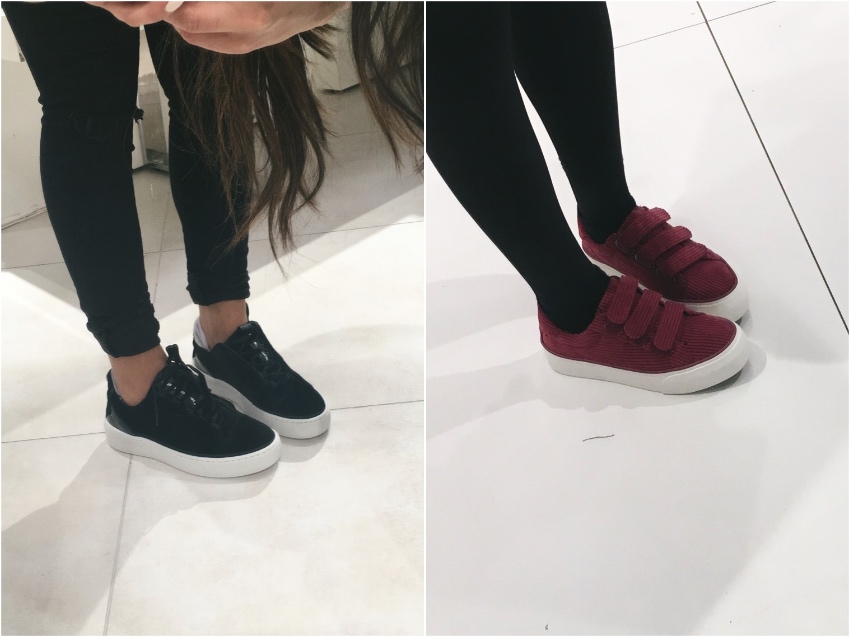 Verschillende dagen, soortgelijke schoenen. Links heb ik gekocht, rechts niet.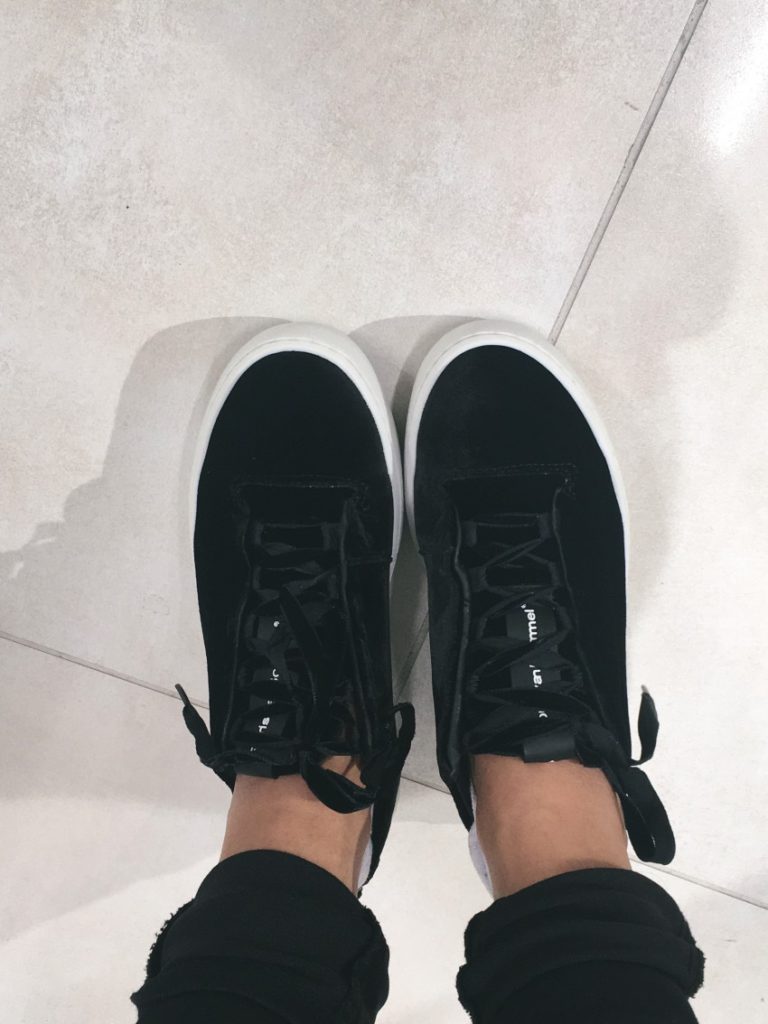 Deze "Florian van Bommel" schoenen zijn mee gegaan. Ik had nooit eerder van dit merk gehoord.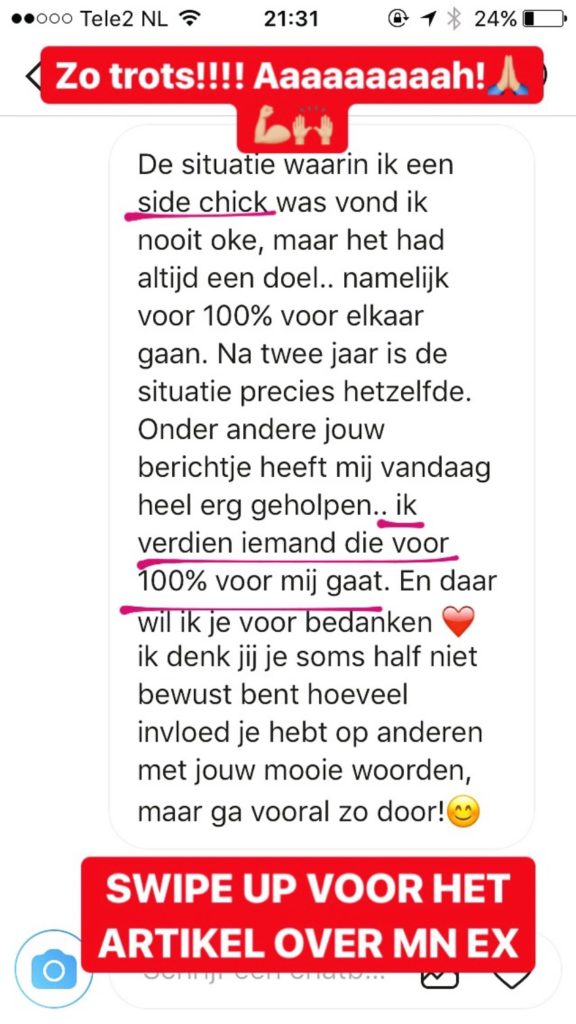 Dit maakt me enorm gelukkig! Hoe gek het misschien ook klinkt. Bedankt voor al jullie berichtjes!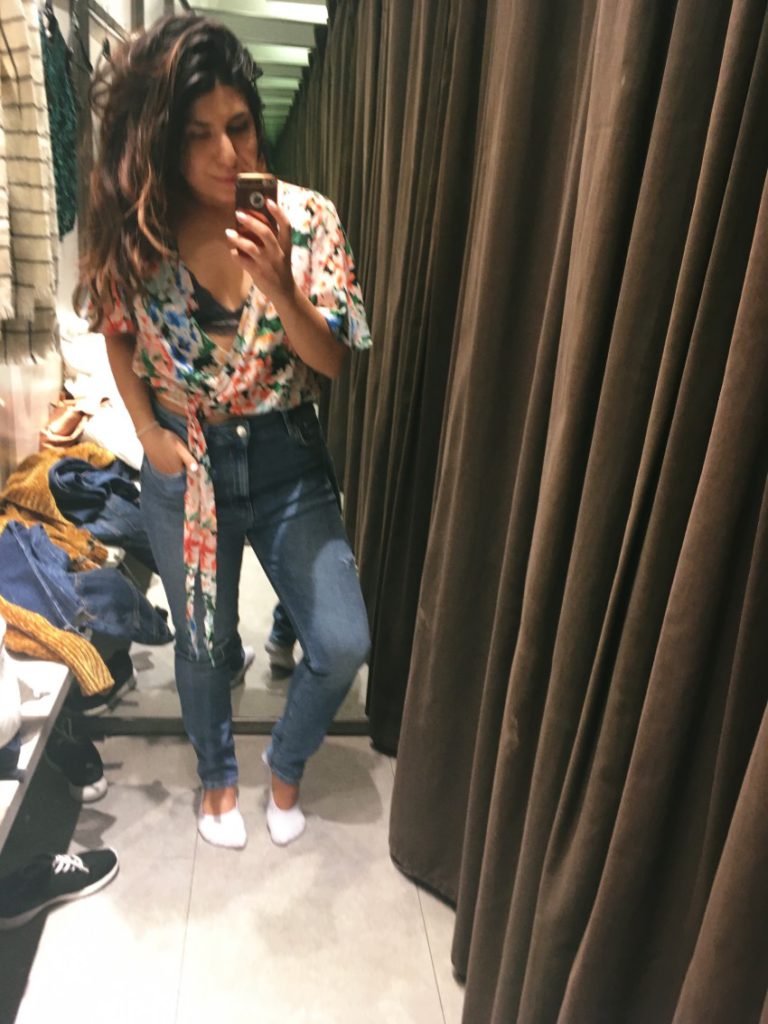 Zara sale = Teni is aan het passen.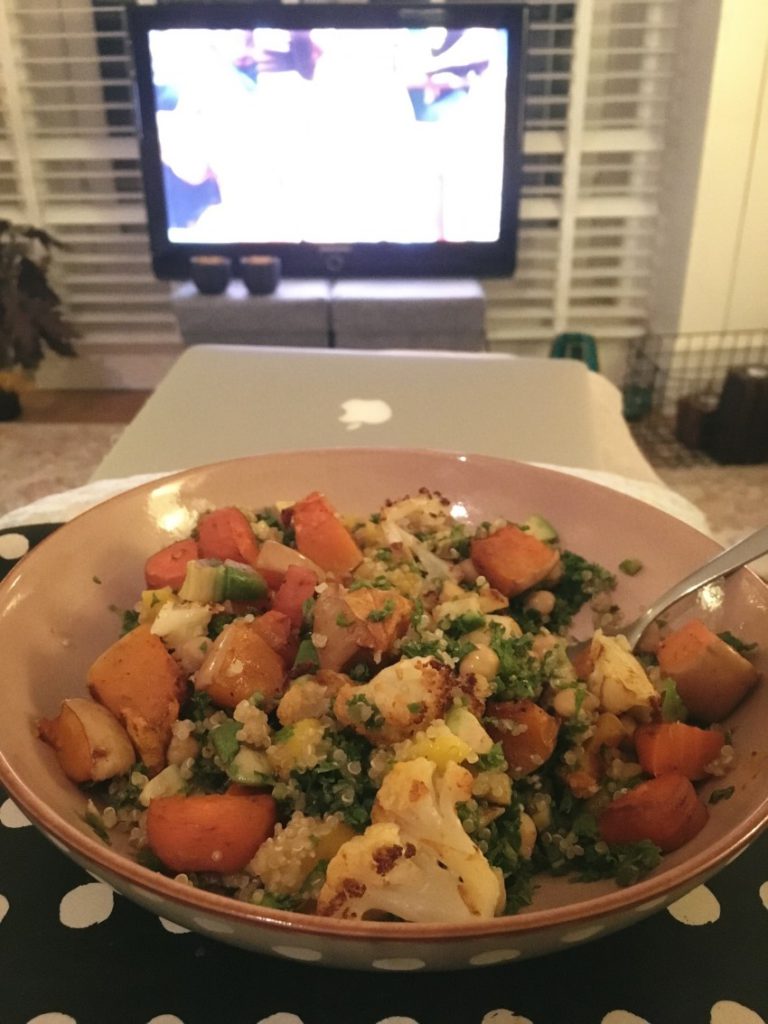 Dit was ZO heerlijk! Pompoen, wortel en bloemkool (uit de oven), boerenkool, quinoa en kikkererwten.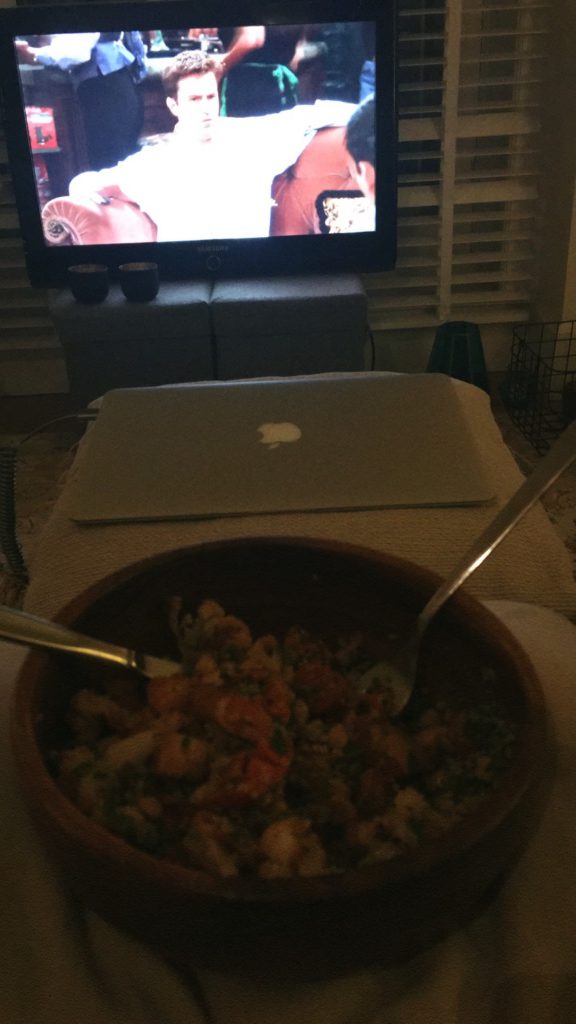 De volgende avond at ik de rest.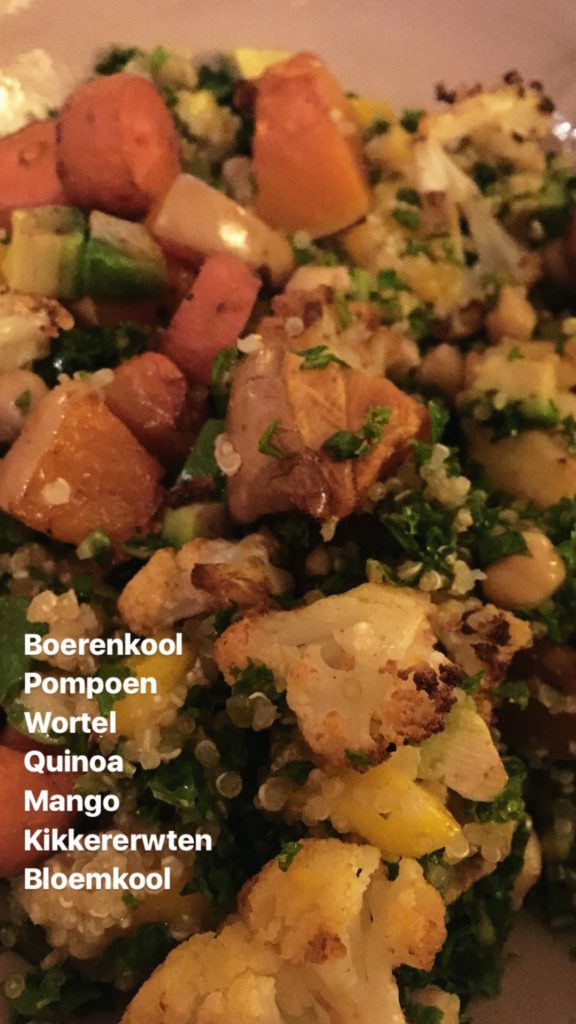 Dit postte ik op Insta Story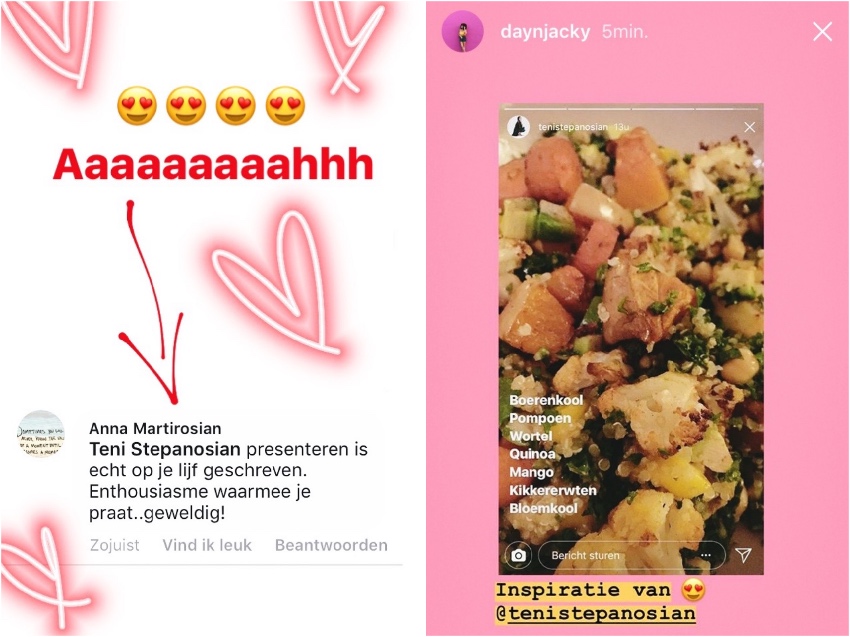 Links: ZO LIEF!
Rechts: Een repost van mijn avondeten. 🙂 Love it!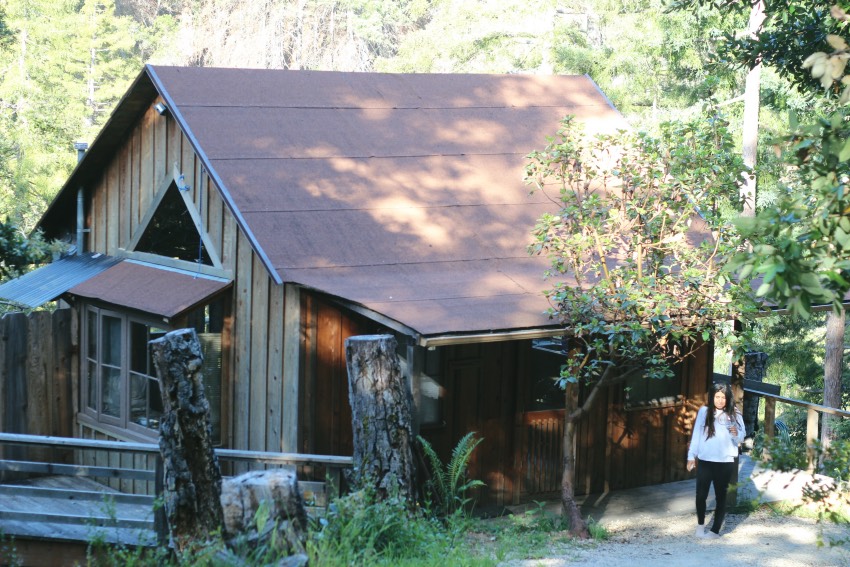 Ik kwam deze foto tegen uit Carmel (California) van afgelopen zomer met Boy. Zo heerlijk toen we dit huisje midden in het bos voor onszelf hadden. Ik hoop gauw weer zoiets te kunnen doen samen!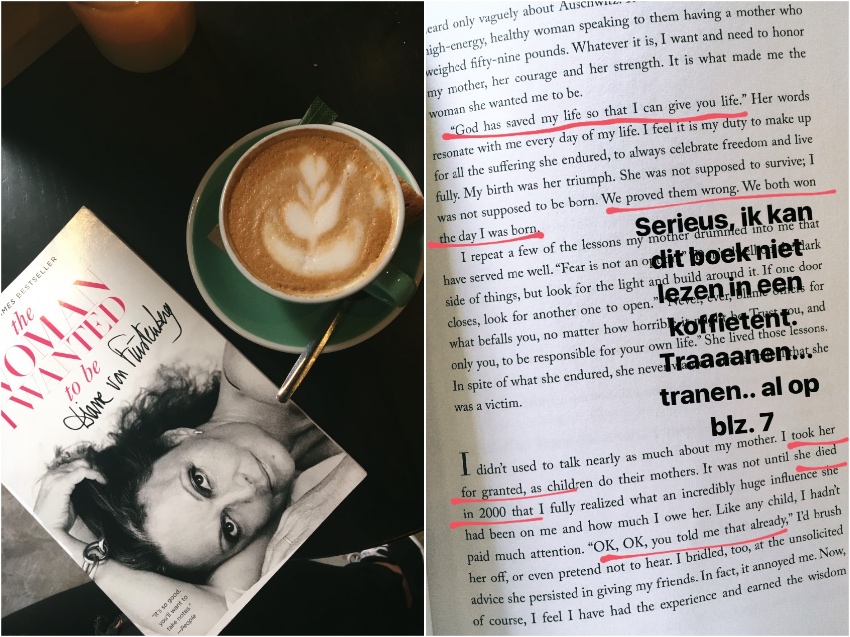 Ik ben begonnen aan het boek "The Woman I Wanted to be" (goede voornemen, boeken lezen) en ik raakte al enorm geëmotioneerd bij de eerste paar bladzijdes.. Dat wordt wat.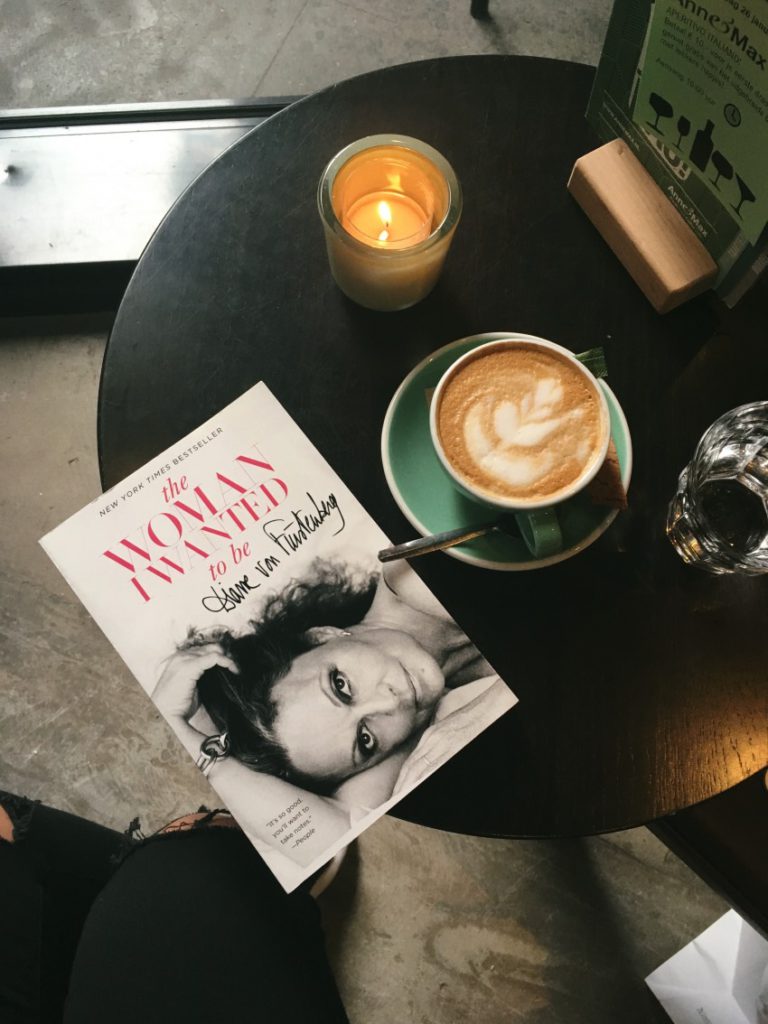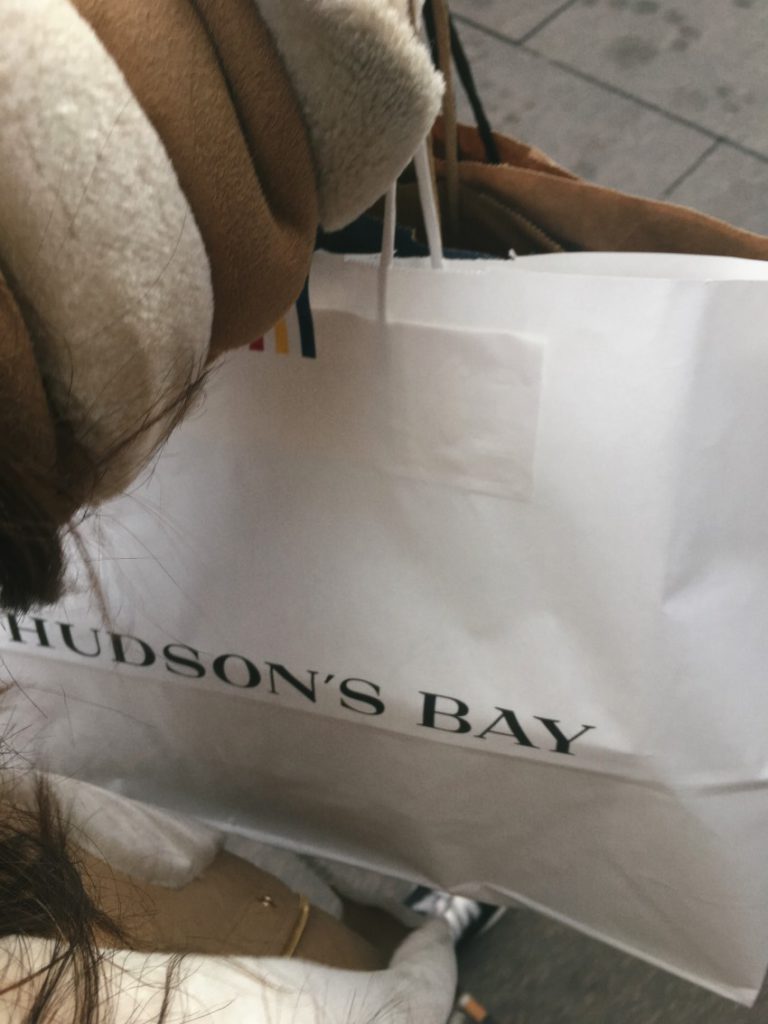 Joe! Even genoeg gewinkeld voor nu.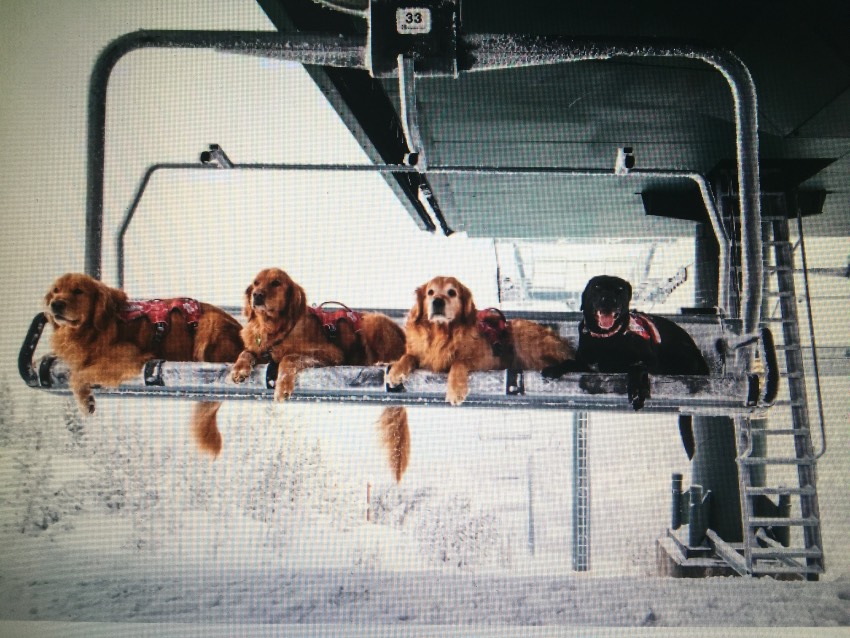 Hoe leuk is dit!!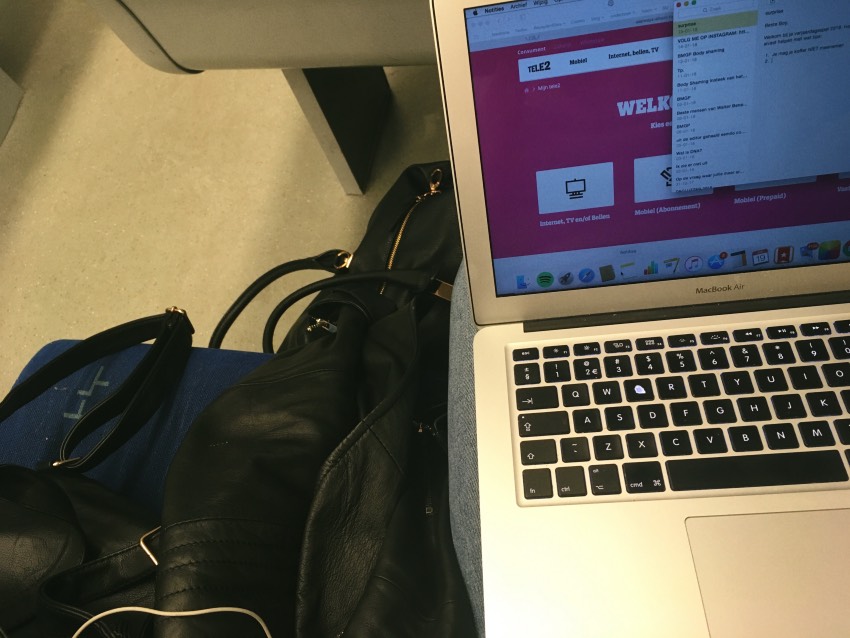 Werken in de trein.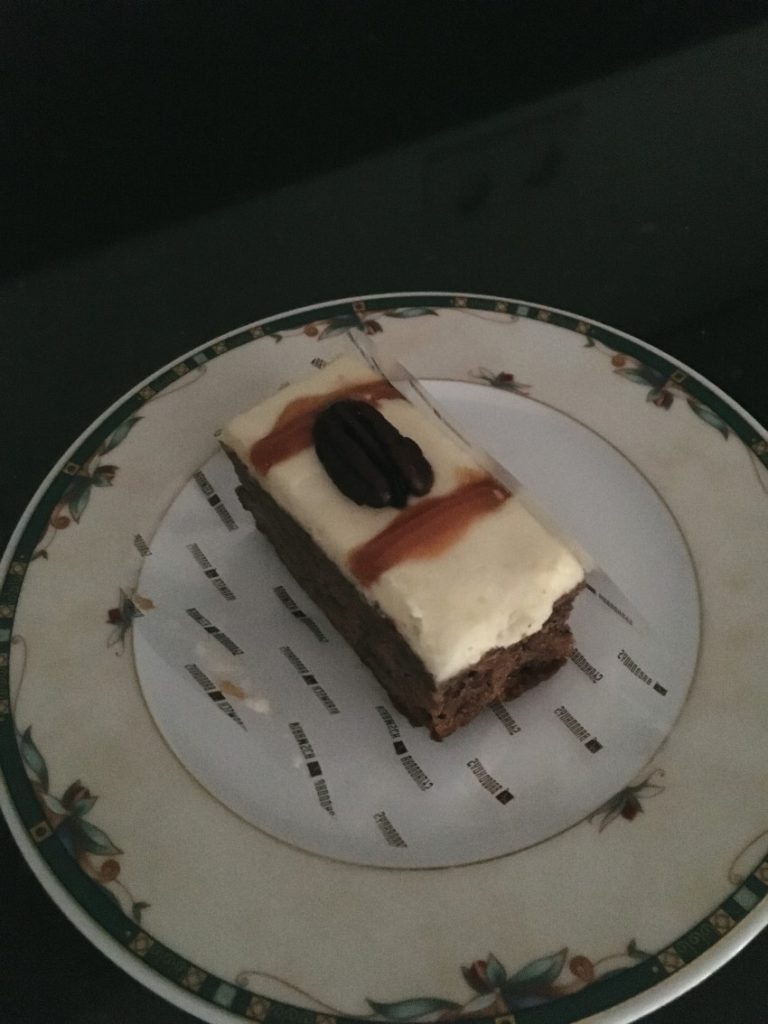 Bij mama in Utrecht en ze heeft lekkers gehaald voor me!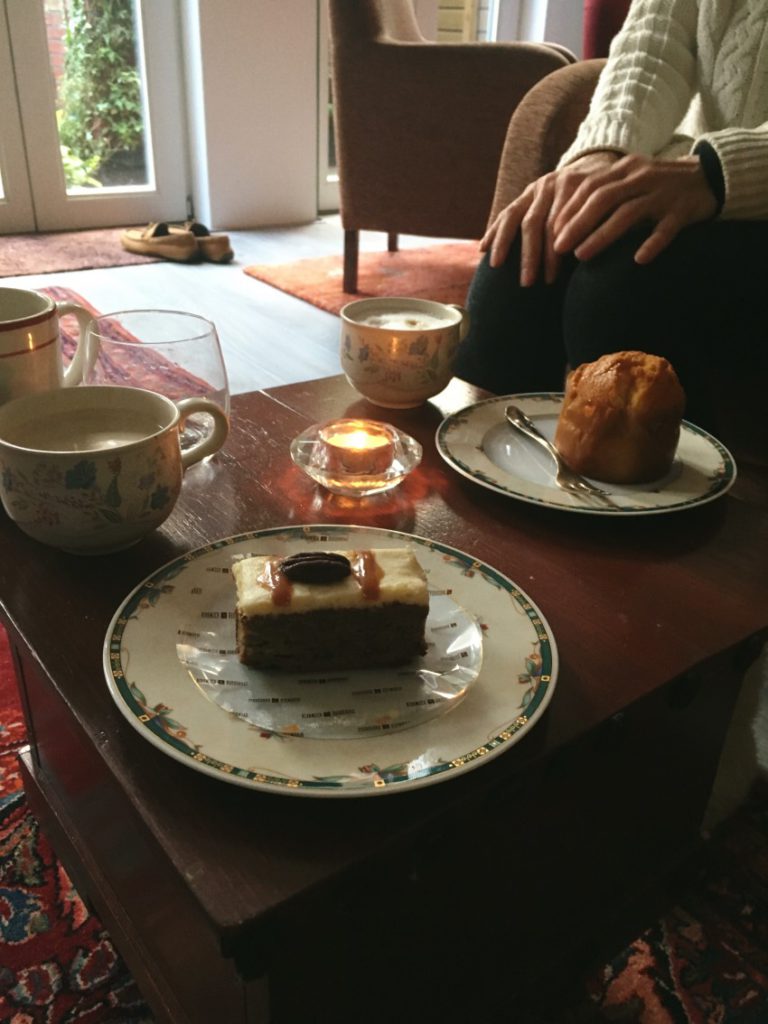 Koffie en theeleuten met mama. Ik heb de liefste moeder en ik ben zo bij dat ik haar weer vaker zie!!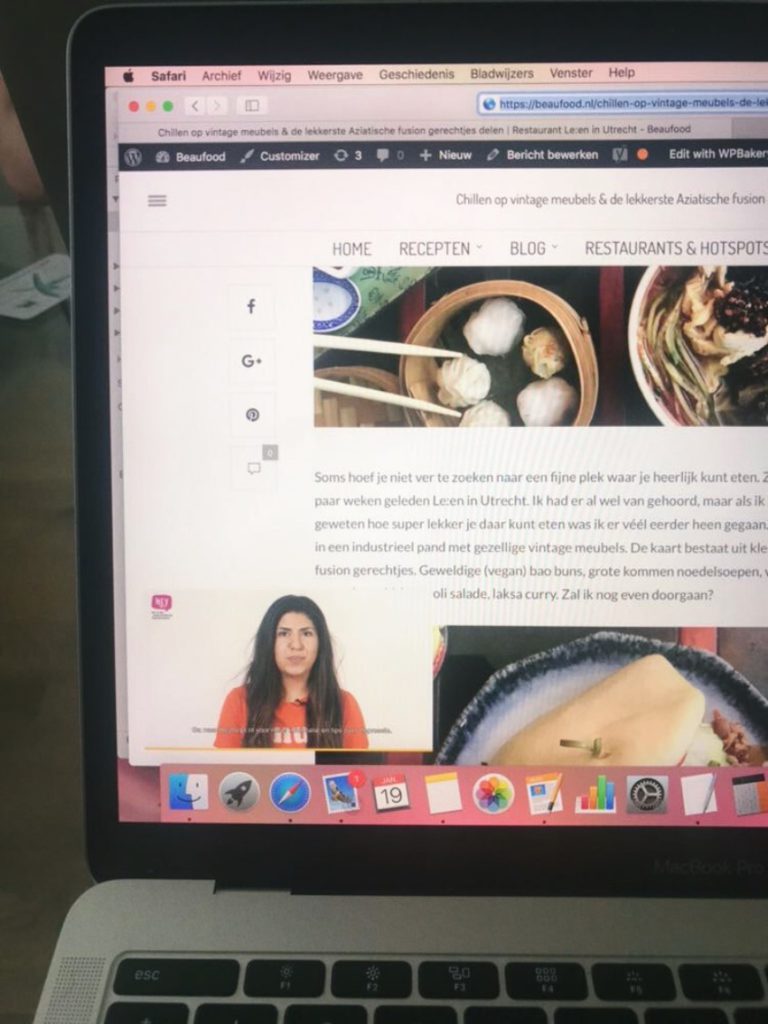 Zien jullie ook wel eens mijn reclame voor de het bespreekbaar maken van de depressie campagne voorbij komen? Dit stuurde lieve Bo van Beaufood.nl me!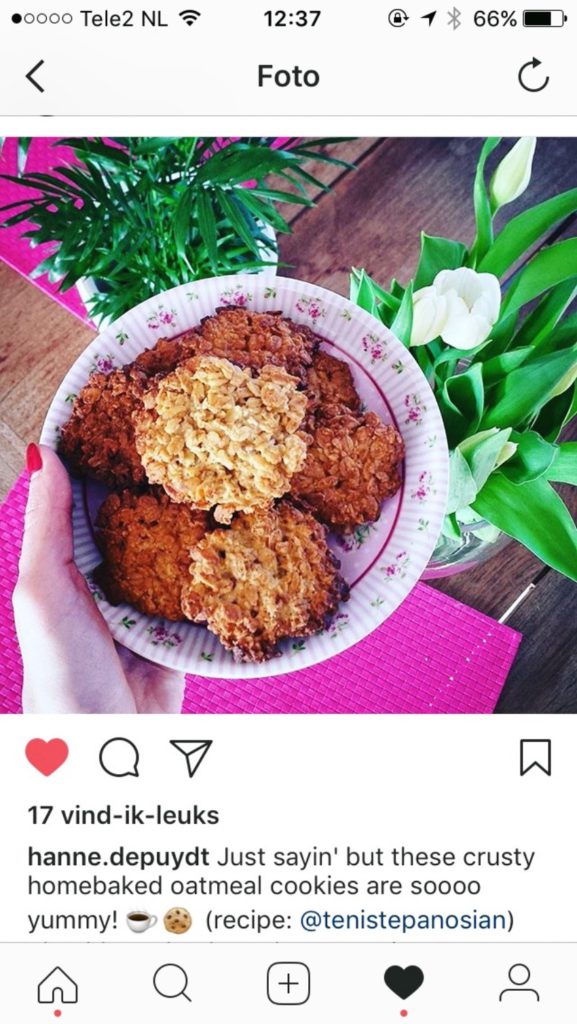 Oeeeeh deze zien er lekker uit!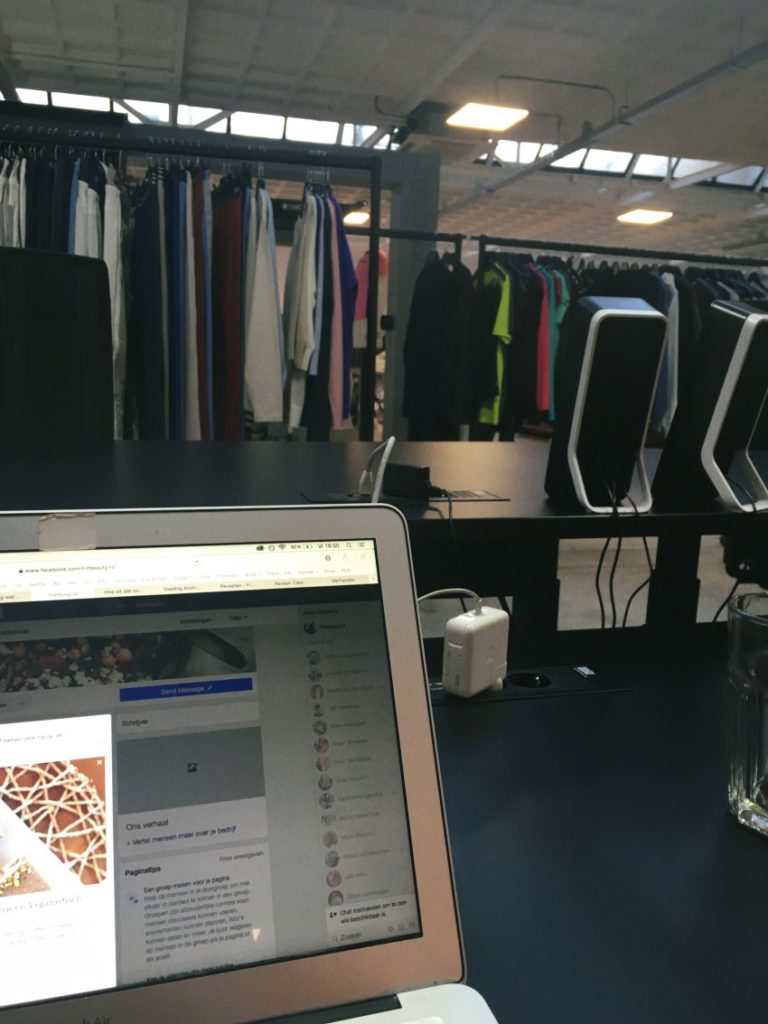 Bij Boy op kantoor aan het werk.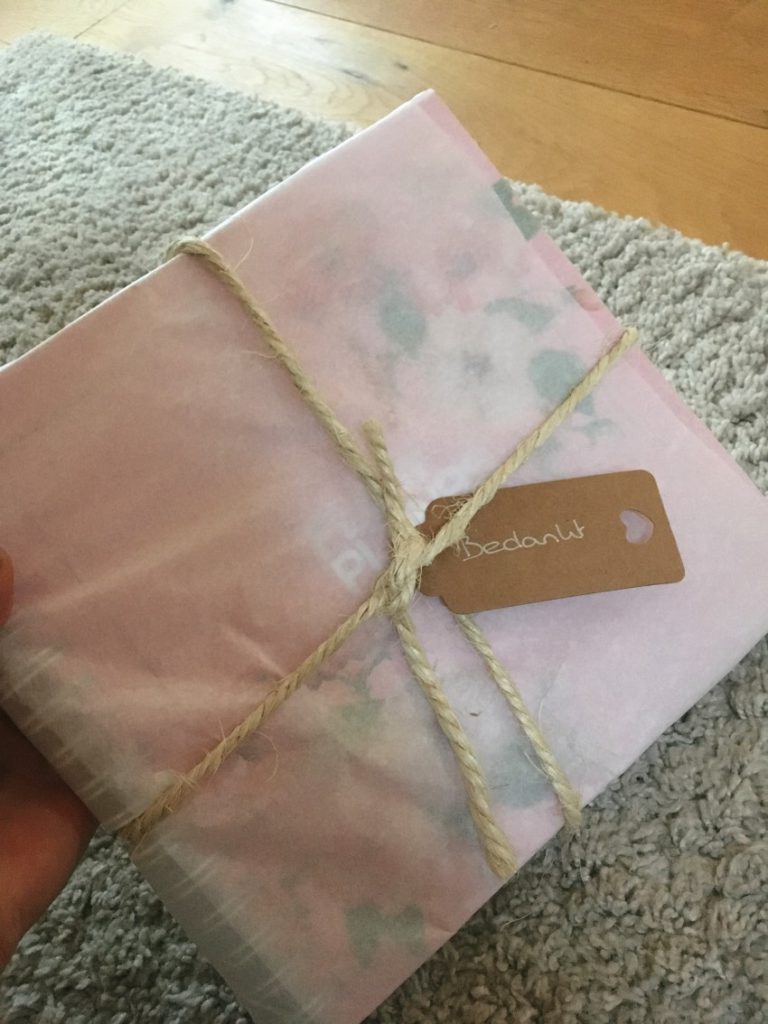 Heee wat is dit!! Ik heb een ontzettend gaaf cadeautje gekregen. Stiekem weet ik al wat het is maar hij is nog niet uitgepakt. Binnenkort meer! Ik kan je wel alvast vertellen dat het een Flow Planner is, ik ben gek op boekjes, agenda's en notitieblokken en als het goed is, is dit alles in één!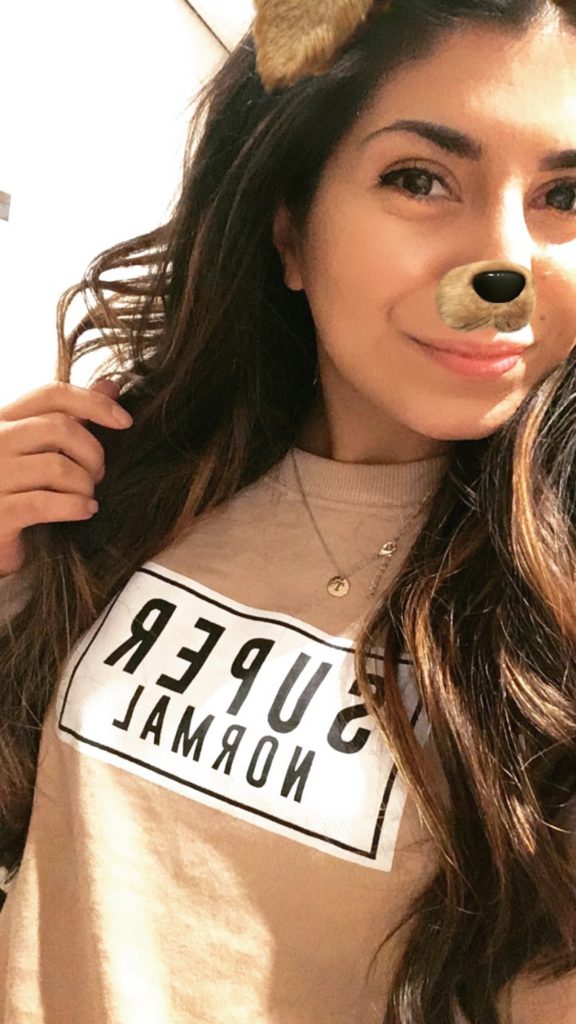 Ik ben o-zo super-normaal.
Leuk als jullie me foto's sturen van BMGP!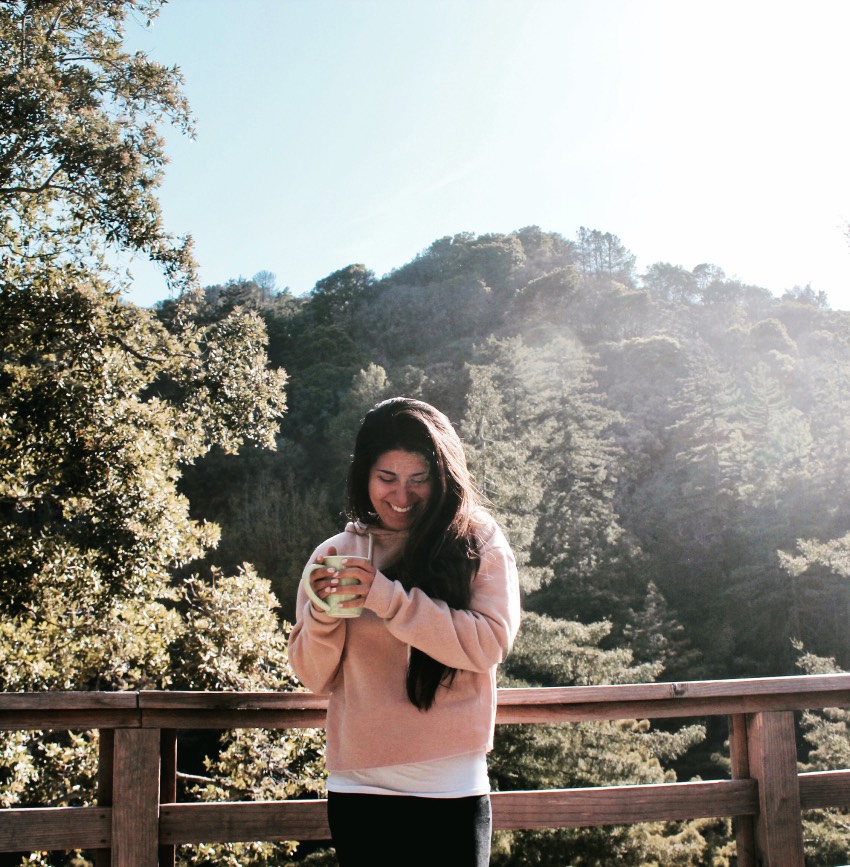 Even terugdenken aan de heerlijke dagen in Carmel. Genieten was dit zeg!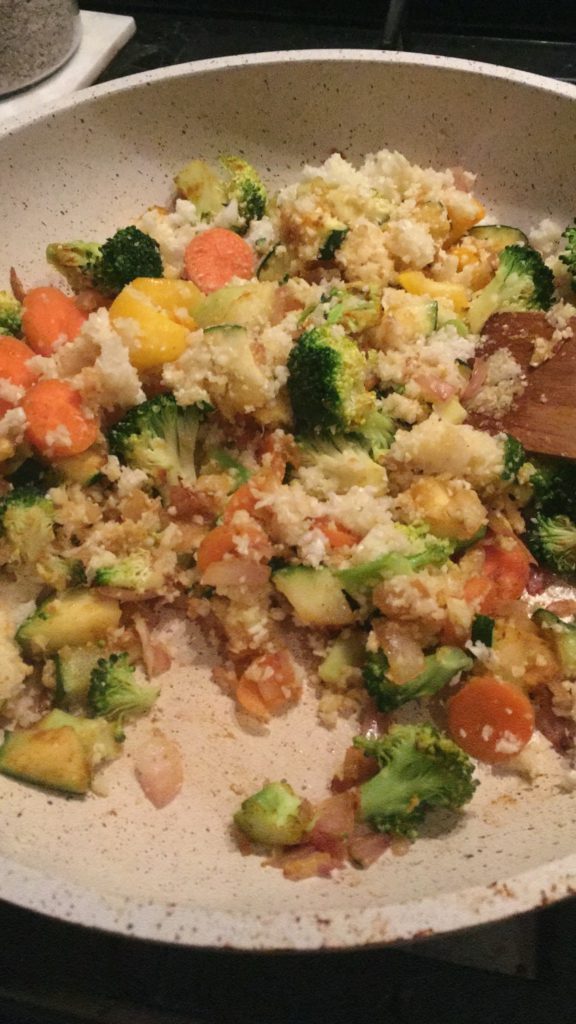 Helemaal in-to groente. Bloemkoolrijst met ui, broccoli, wortel, courgette en gele paprika.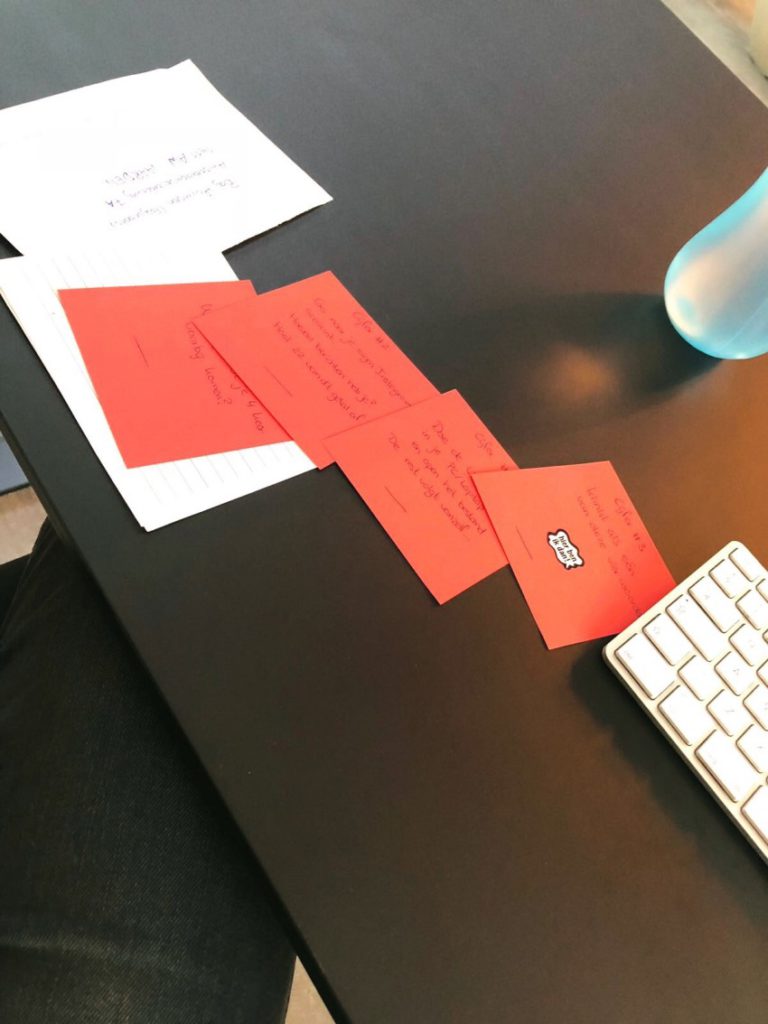 Boy was het afgelopen weekend jarig en ik wilde hem verrassen met een reisje. Vlak voor de reis stuurde ik hem een brief waarin er een opdracht in stond. De opdracht was om een 4 cijferige code te ontcijferen, de code zou hij op zaterdagmiddag nodig hebben.
Op elk briefje stond een instructie voor een cijfer, op het laatste briefje stond dat hij de USB stick in de PC moest doen en het filmpje moest openen. Op het filmpje had ik met tekst op de muziek een aankondiging gemaakt waarbij ik hem voorbereid op een aantal foto's die snel achter elkaar getoond worden. Uit de foto's moet hij het laatste cijfer van de 4-cijferige code raden.
Het laatste cijfer is een 1 en ik heb allemaal foto's van 'eerste keren' van ons gebruikt. De eerste keer dat hij me meenam naar een andere stad, de eerste keer dat ik dat deed, de eerste keer dat hij in mijn vlog kwam, mijn eerste verjaardag, ons 1-jarige jubileum en ga zo maar door.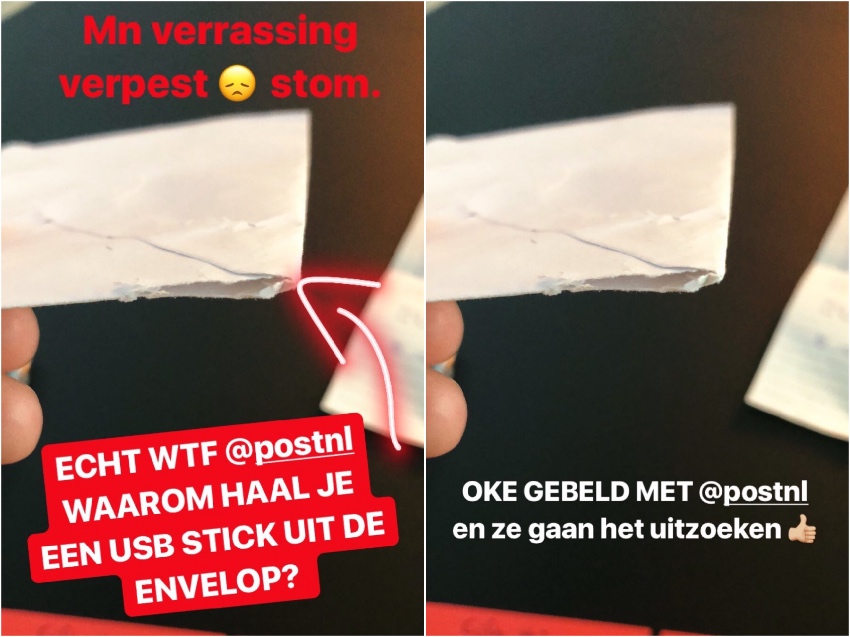 Maar.. de USB stick zat niet in de envelop 🙁 Heel stom! Het filmpje had ik nog wel, dus deze heb ik maar via de app gestuurd.
Wel een beetje jammer van het 'gevoel' dat ik wilde creëeren, maargoed. Oja, de code was om de Airbnb op zaterdag in te komen!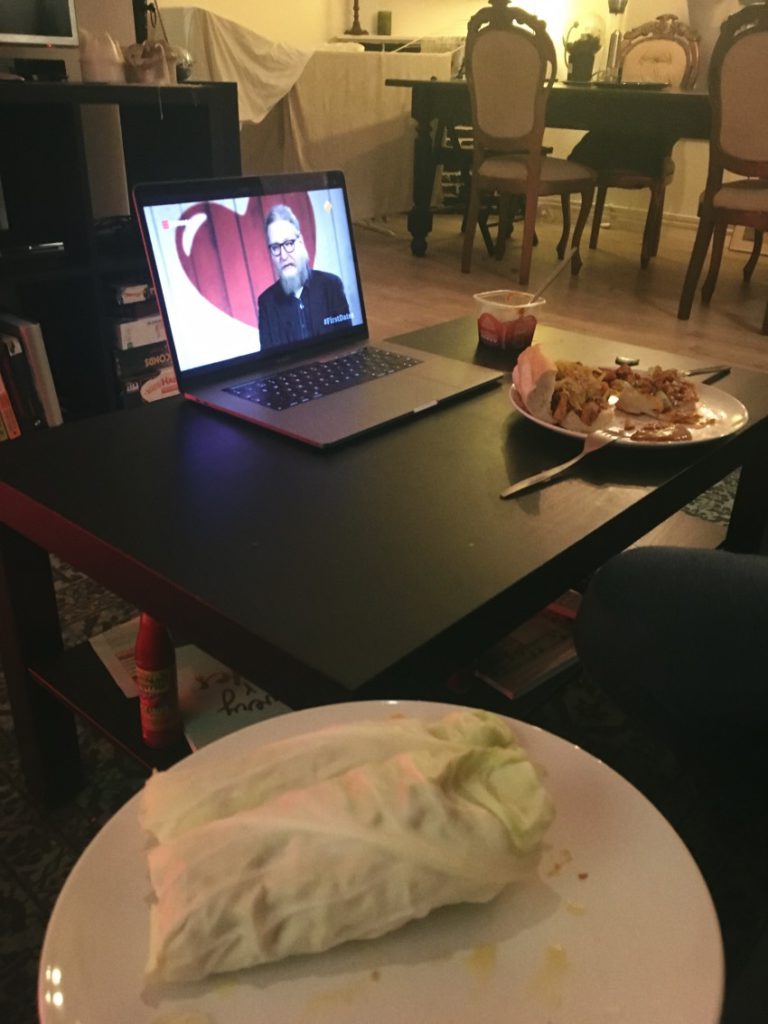 De avond voordat we vertrokken kijken we samen nog naar First Dates en eten we ons avondeten. Ik eet een spitskool-wrap en Boy een broodje.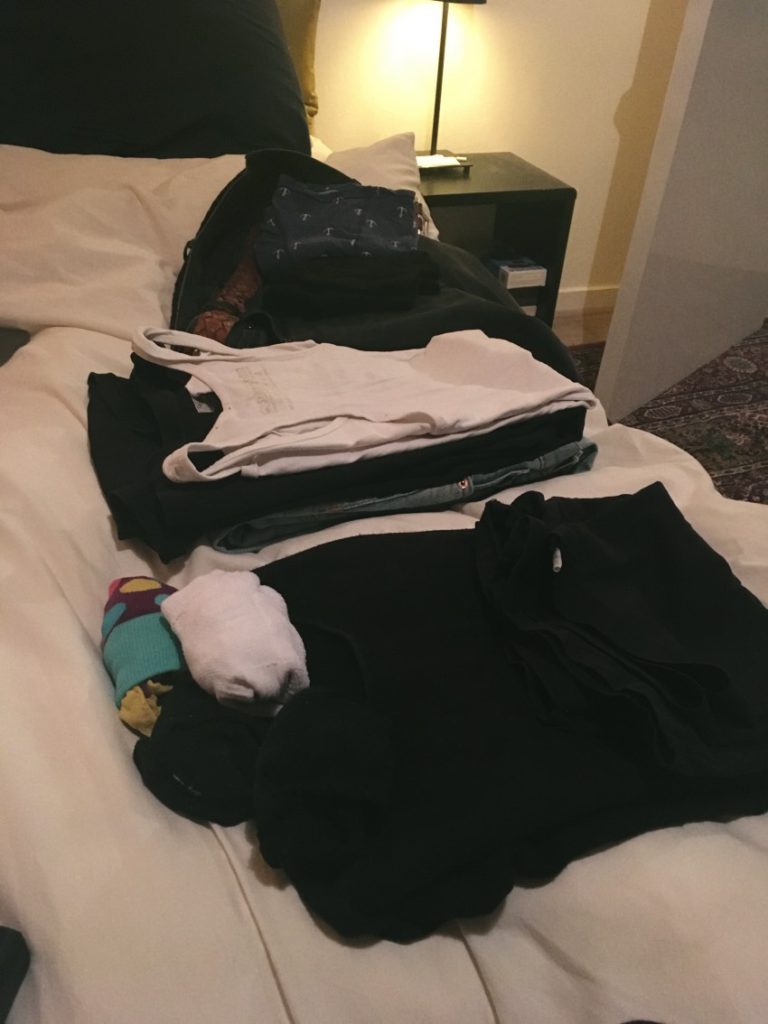 Tijd om in te pakken, hij heeft geen idee waar we naartoe gaan dus ik moest hem helpen.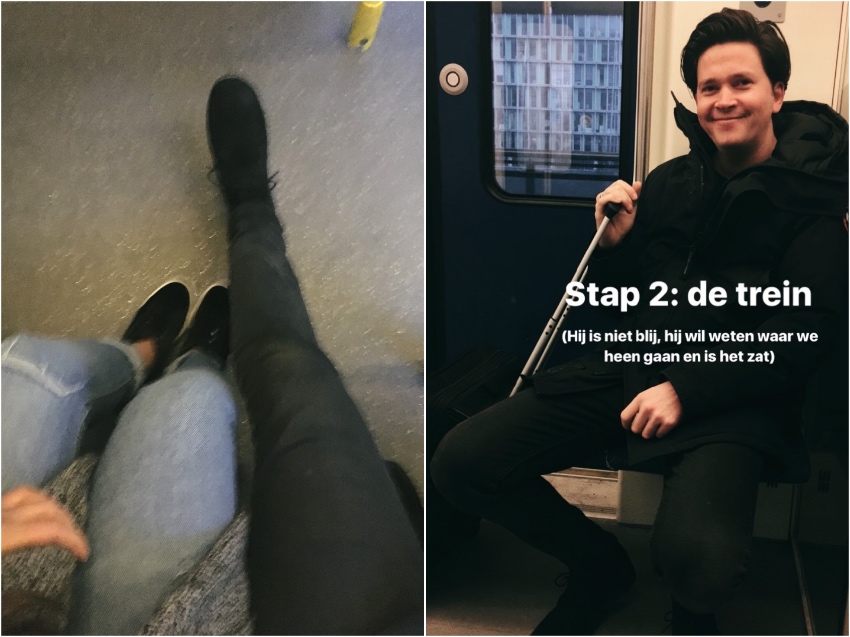 Stap 1: In de bus richting.. Amsterdam Zuid (treinstation).
Stap 2: in de trein. Boy dacht dat we naar Brussel of Maastricht zouden gaan, met de trein.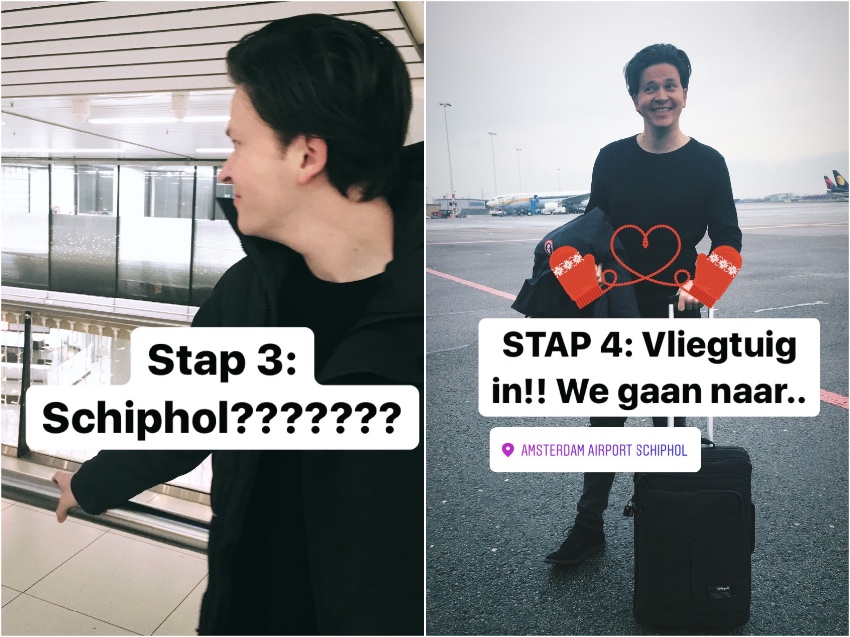 Stap 3: we kwamen aan op Schiphol. Hij dacht eerst nog dat we hier een Internationale trein gingen pakken, maar nee. We liepen door naar de vertrekhal en aangezien ik de instapkaarten op mijn telefoon had kon ik Boy door de poortjes laten gaan (scannen) zonder dat hij kon zien waar we heen gingen. We waren voorbij de security en nog steeds wist Boy niet waar we heen gingen! Pas toen we bijna bij de gate waren zag hij op de bordjes een paar steden en hij raadde het: Dublin!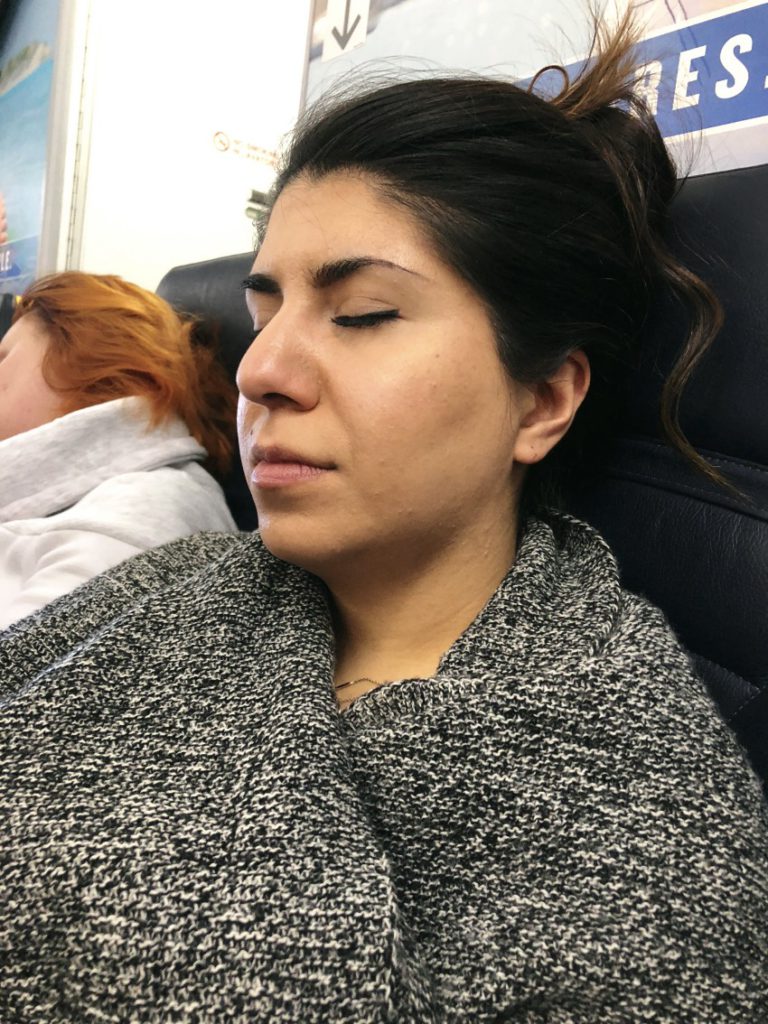 Ik doe even een dutje hoor.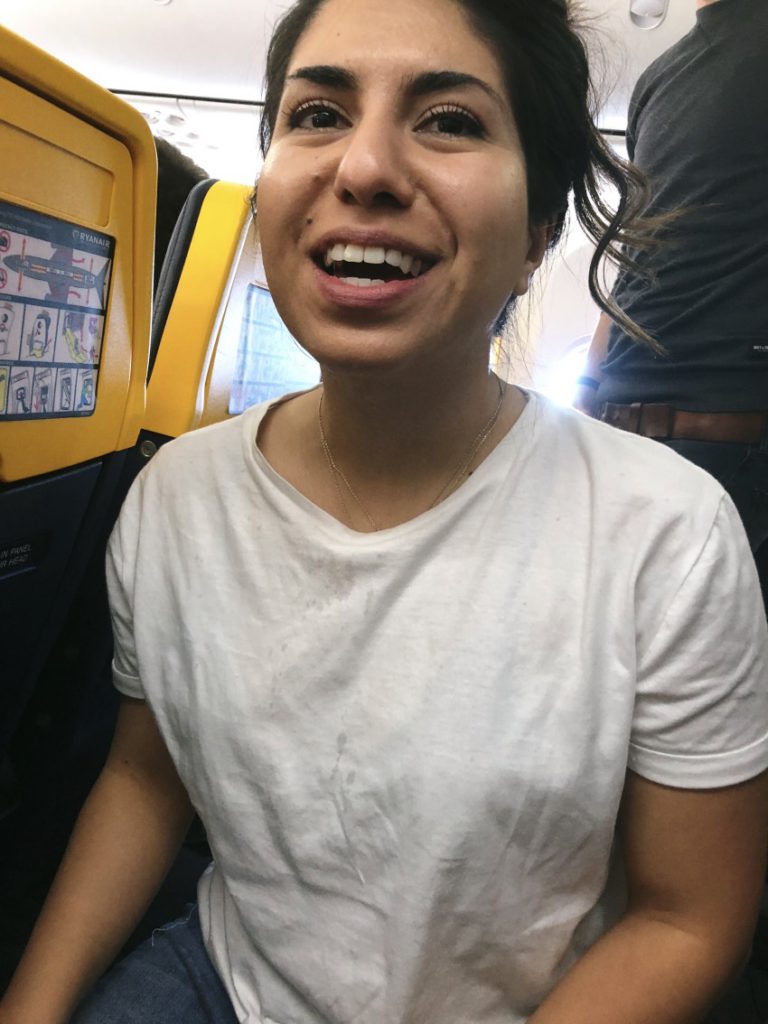 En dit is mijn hoofd wanneer ik mijn flesje open maak en mezelf helemaal nat maak, per ongeluk. Oeps.
Hoe we het hebben gehad in Dublin? Dat zie je morgen terug in de vlog! Je ziet dan elke stap van de verrassing terug en het is zó leuk!
Een fijne dinsdag toegewenst allemaal! <3
BewarenBewaren
BewarenBewaren
BewarenBewarenBewarenBewaren