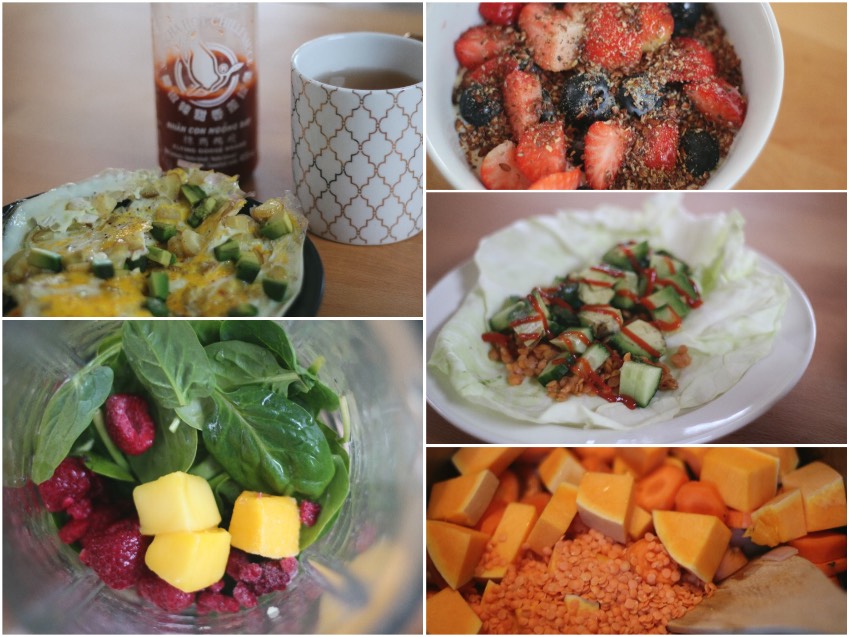 Hallo gezonde toer! Hallo heerlijke recepten met veel groente, vezels, fruit en nog veel meer. Laat ik er maar flink gebruik van maken zolang dit duurt want ik voel me ontzettend goed met hoe ik nu eet kan ik je vertellen.
Hopelijk kun jij hier ook wat inspiratie uit halen!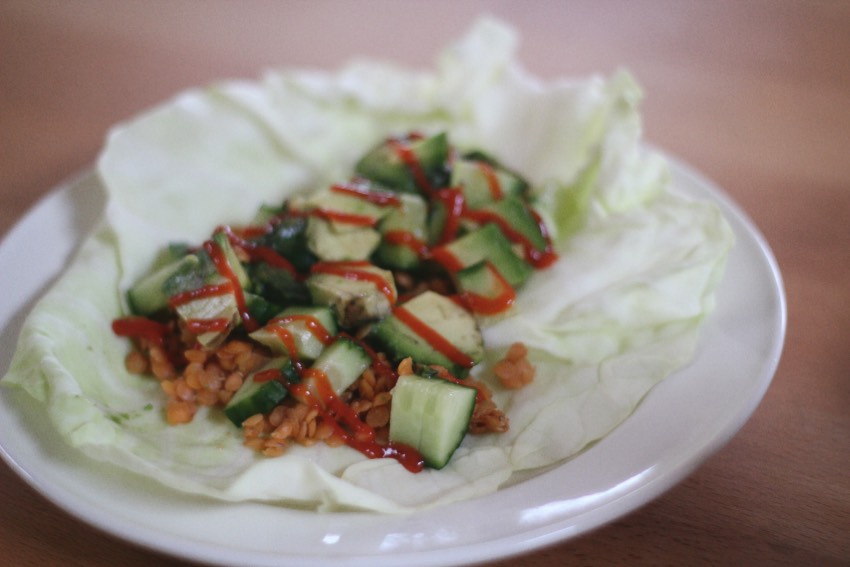 Zoals je in mijn vorige voedingsdagboek ook zag, ben ik helemaal in de fase van spitskoolwraps. Ze zijn zo lekker knapperig!  Ik heb er eerder een recept van gemaakt waar ik de spitskool even kort opwarm in een pan om hem soepel te maken, tegenwoordig doe ik dit juist niet, ze zijn prima 'vouwbaar' en blijven knapperig door ze niet op te warmen.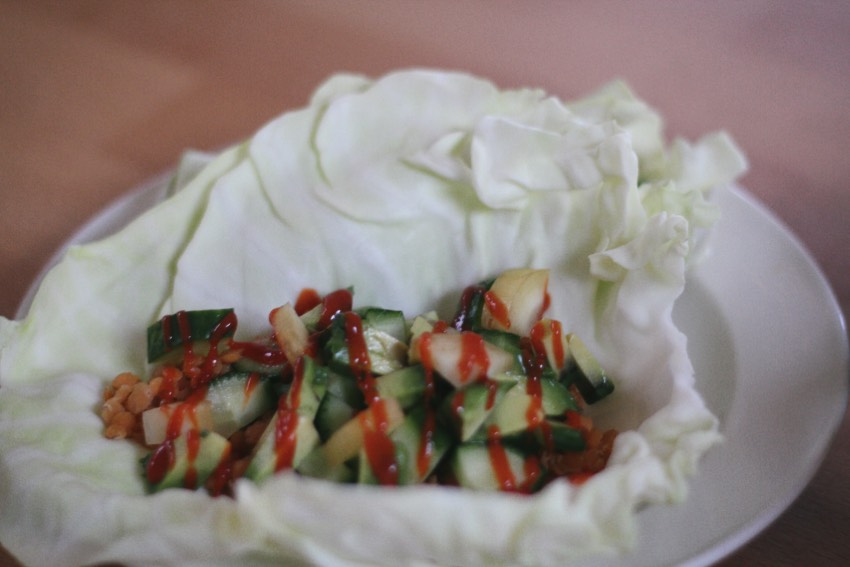 Hier heb ik linzen, gele wortel, komkommer, avocado en Sriracha in gedaan.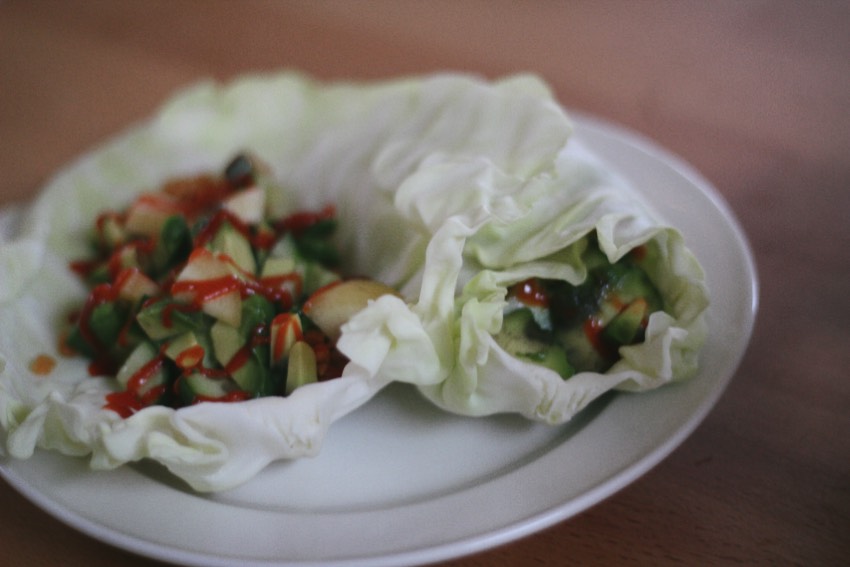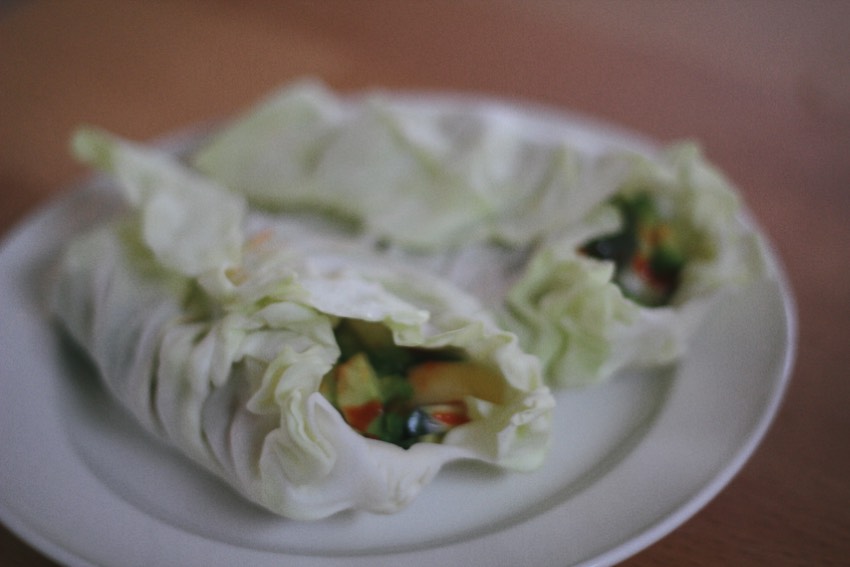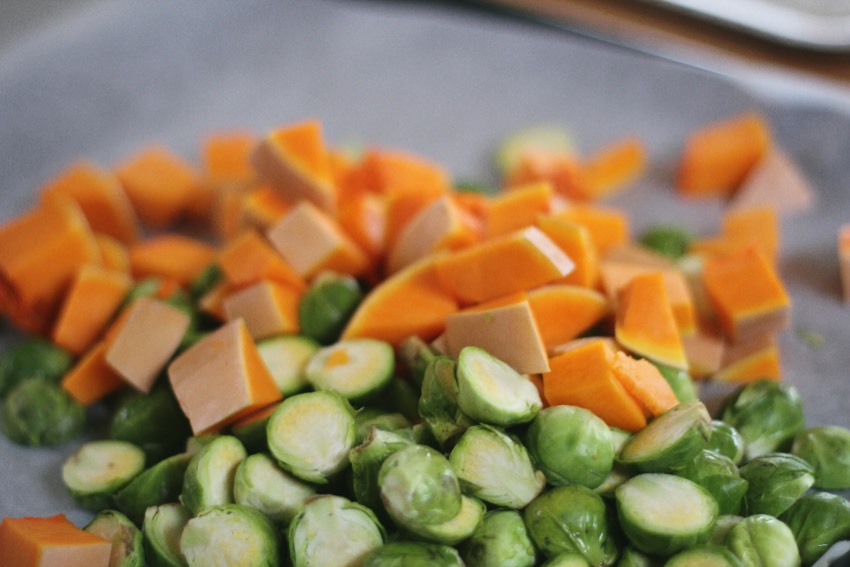 Tijd voor geroosterde groente. Spruitjes en pompoen.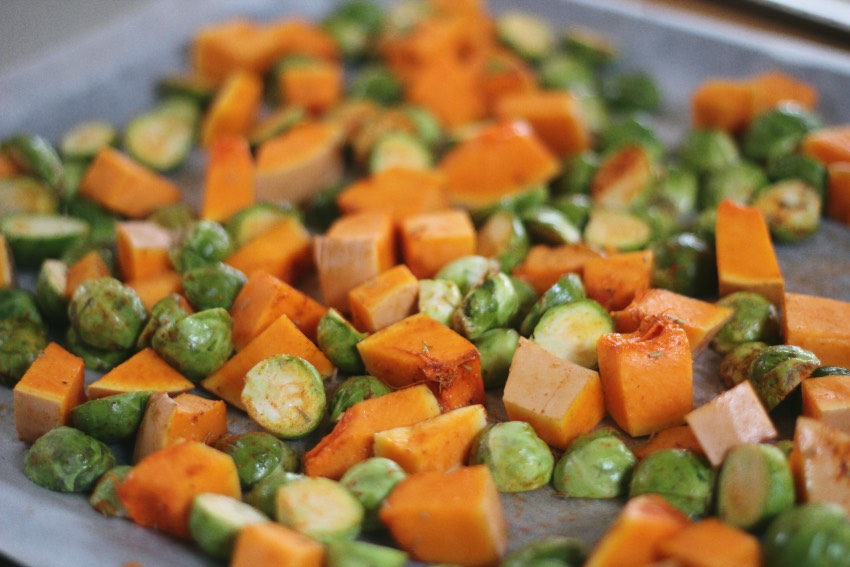 Met olijfolie, paprika poeder, knoflookpoeder, peper en zout in de oven.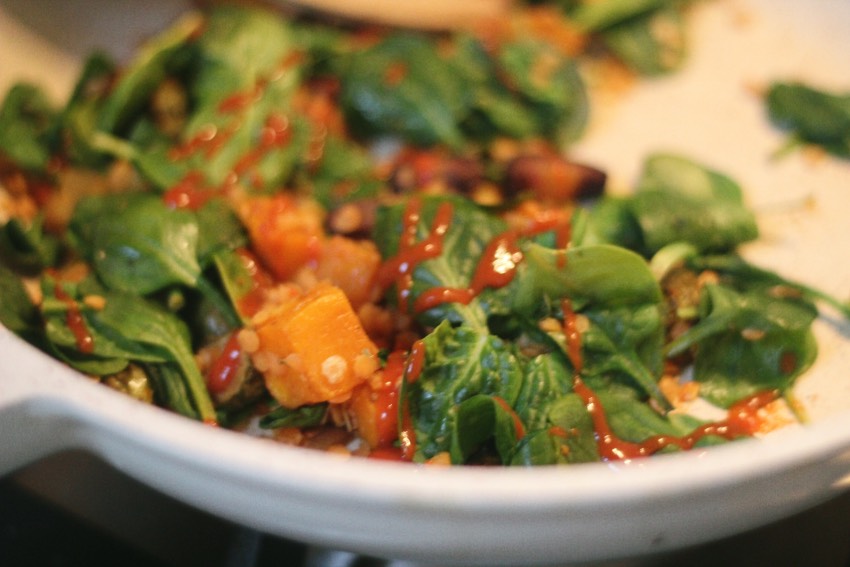 Vervolgens kan ik er steeds restjes van gebruiken voor verschillende snelle maaltijdjes. Zoals hier met linzen (ook al voorgekookt en in een bakje bewaard) met spinazie en gele wortel. Oja en Sriracha, ik was hier vroeger al fan van en heb het helemaal herontdekt.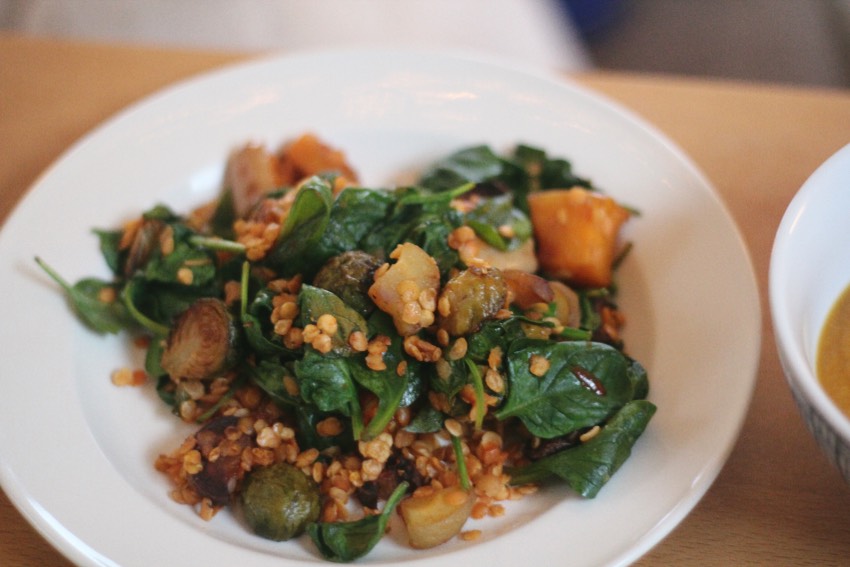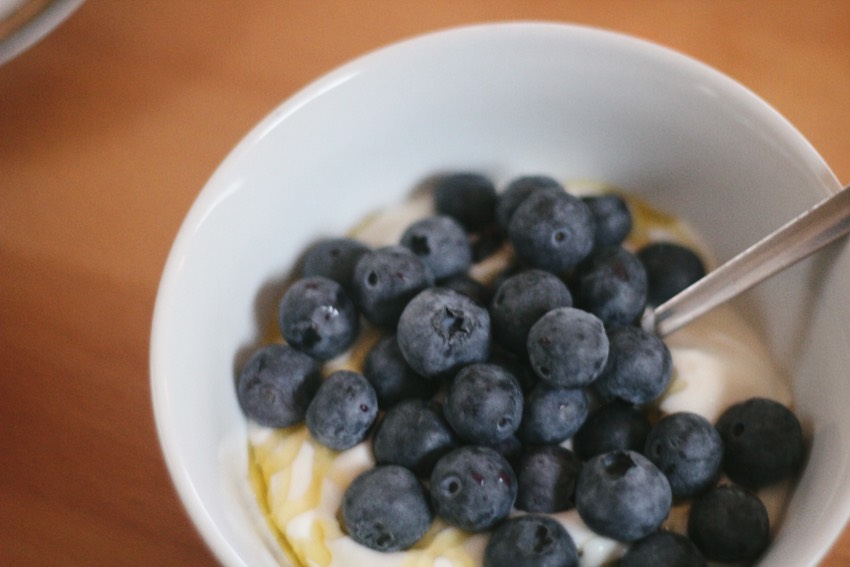 Soja yoghurt met honing en bosbessen.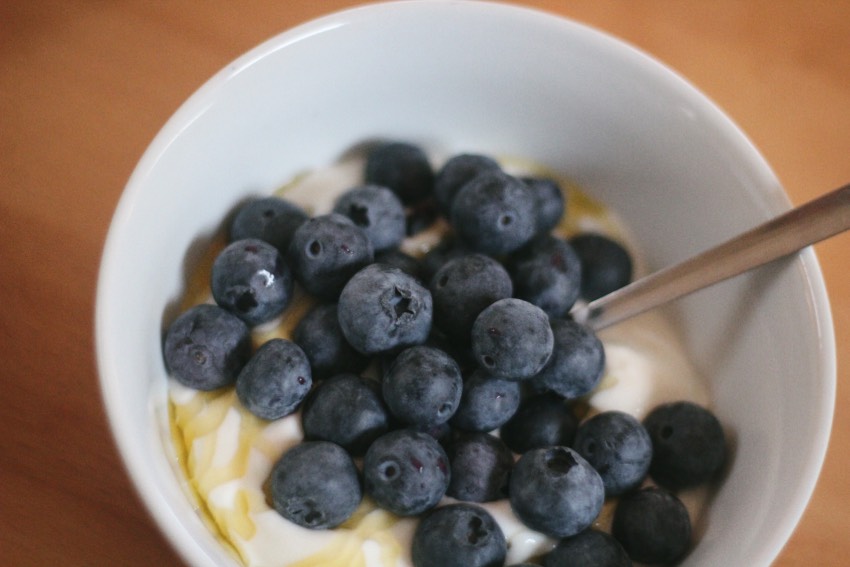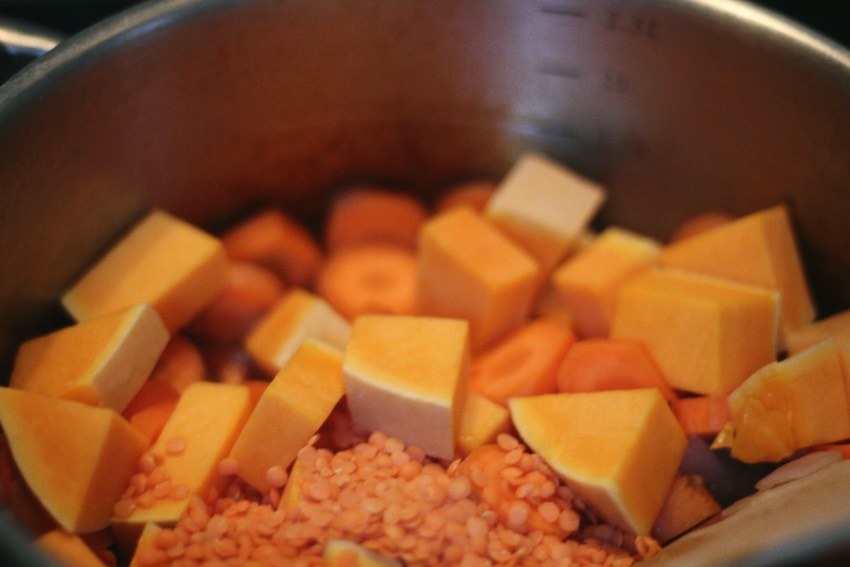 Soep in the making! Met linzen, pompoen en wortel. Lekker oranje en bomvol smaak.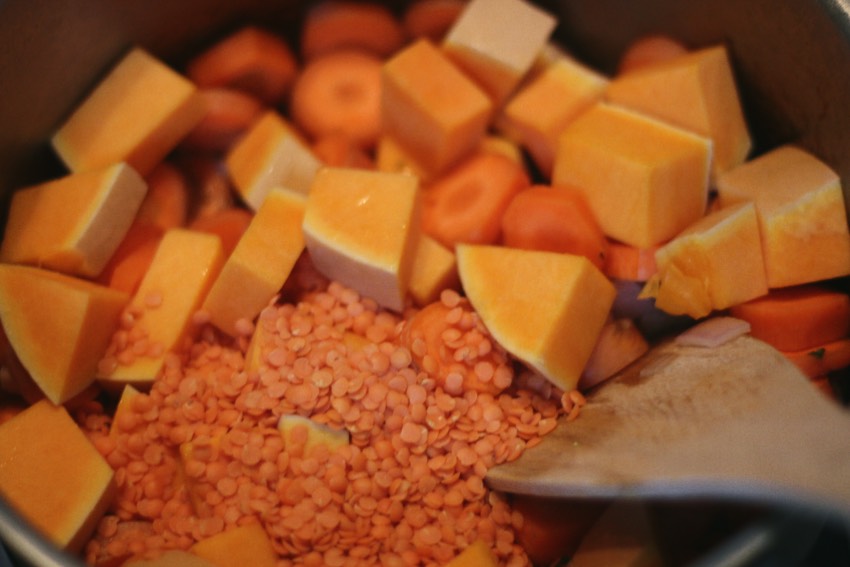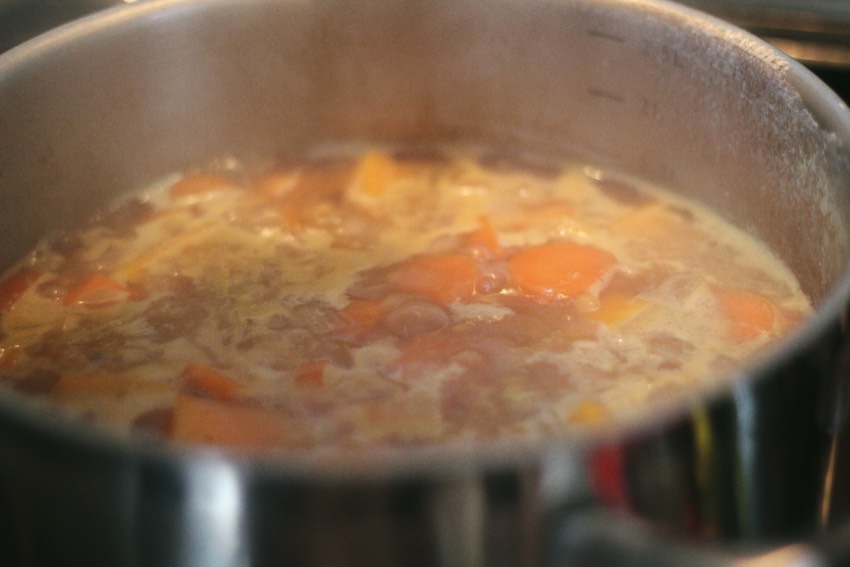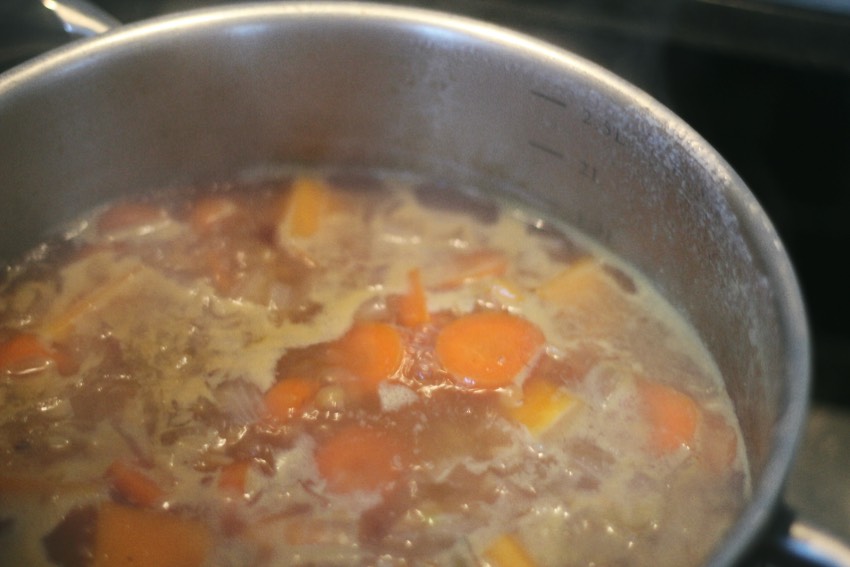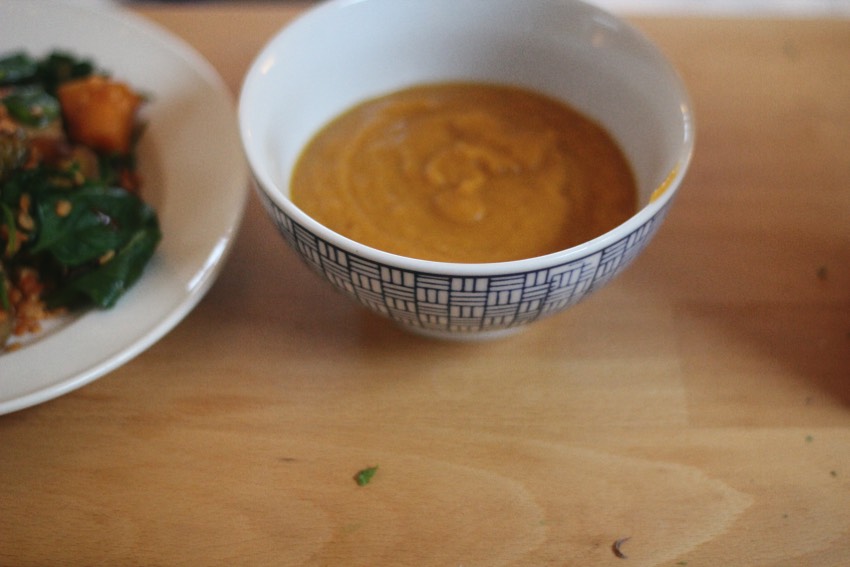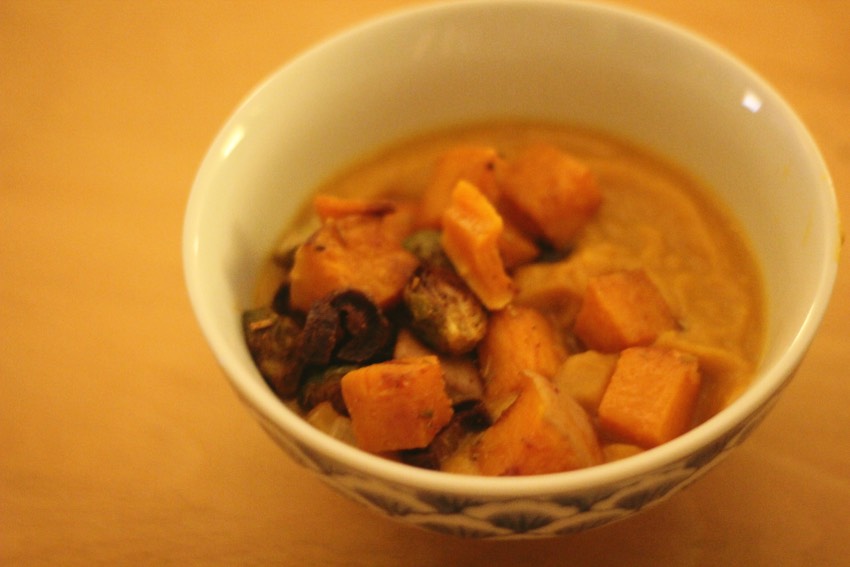 Met wat geroosterde groente en smullen maar!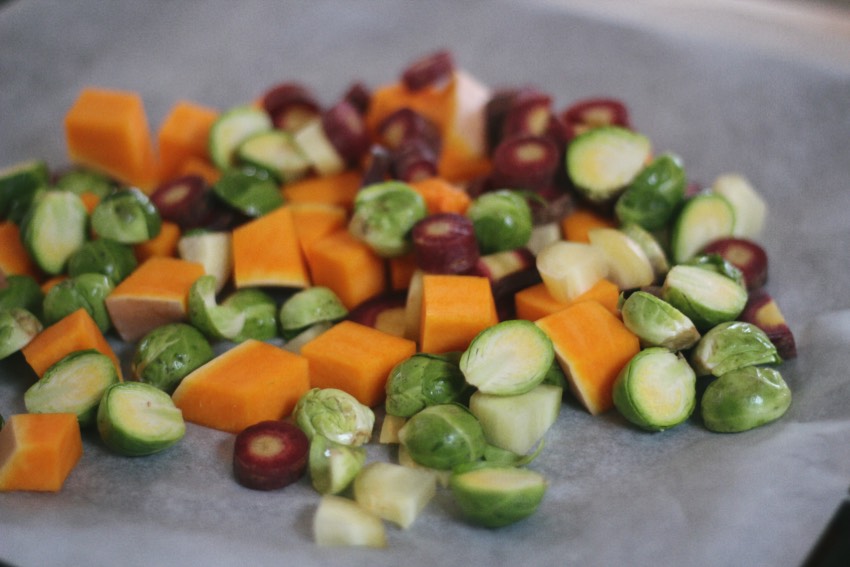 Batch nummer 2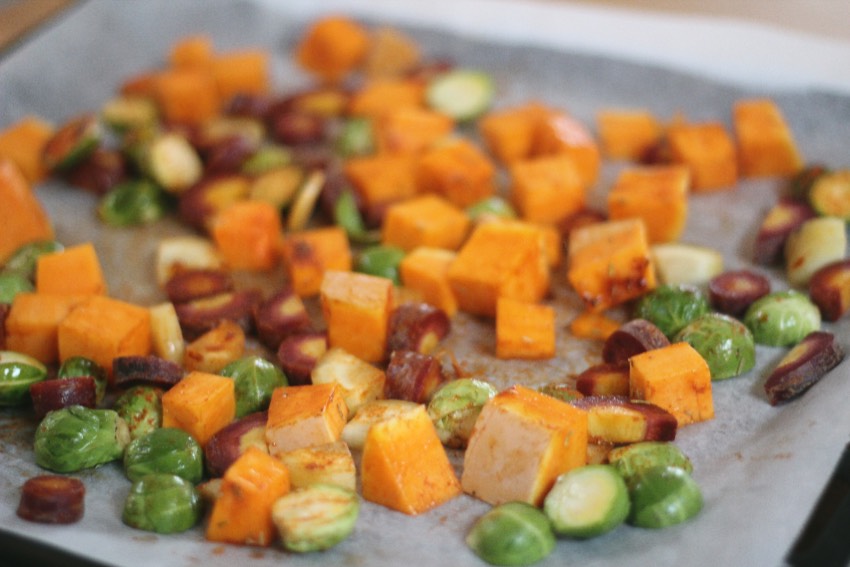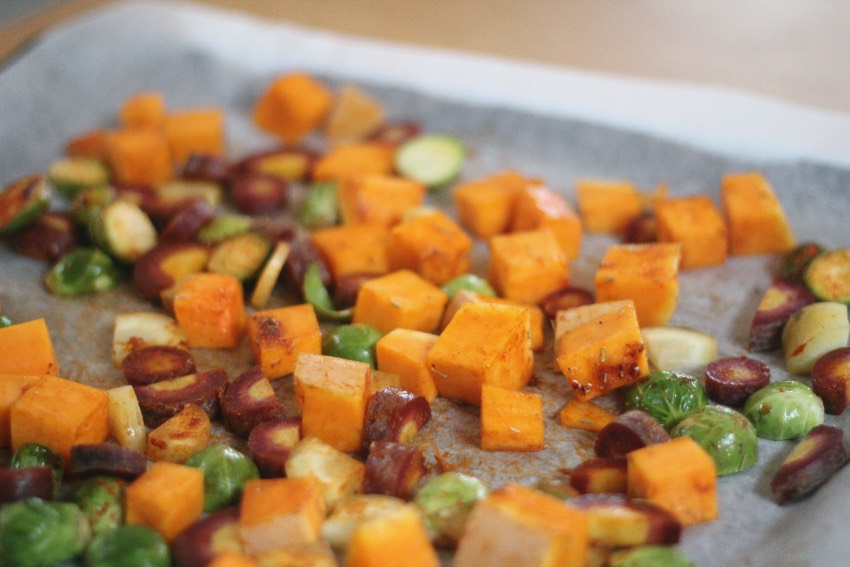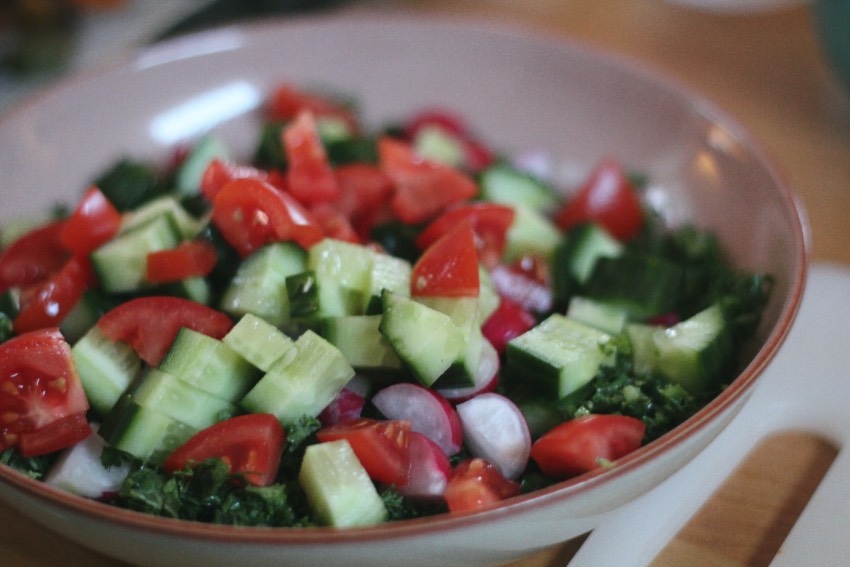 Salade van boerenkool, komkommer, tomaat, radijs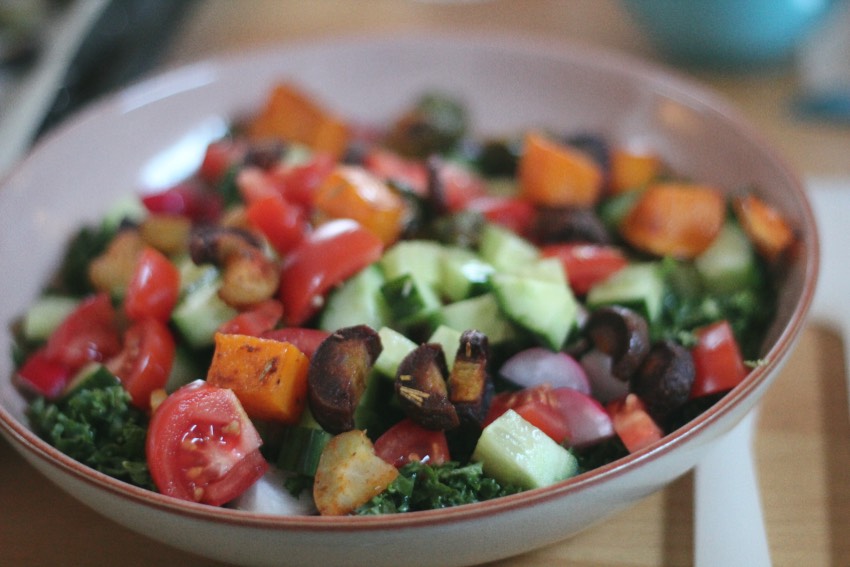 En geroosterde groente! Ze komen ook overal voor van pas 😉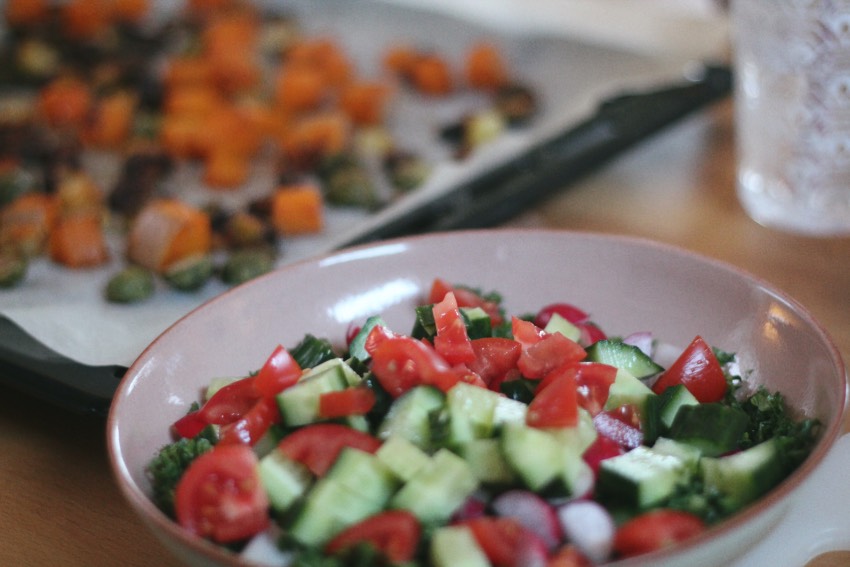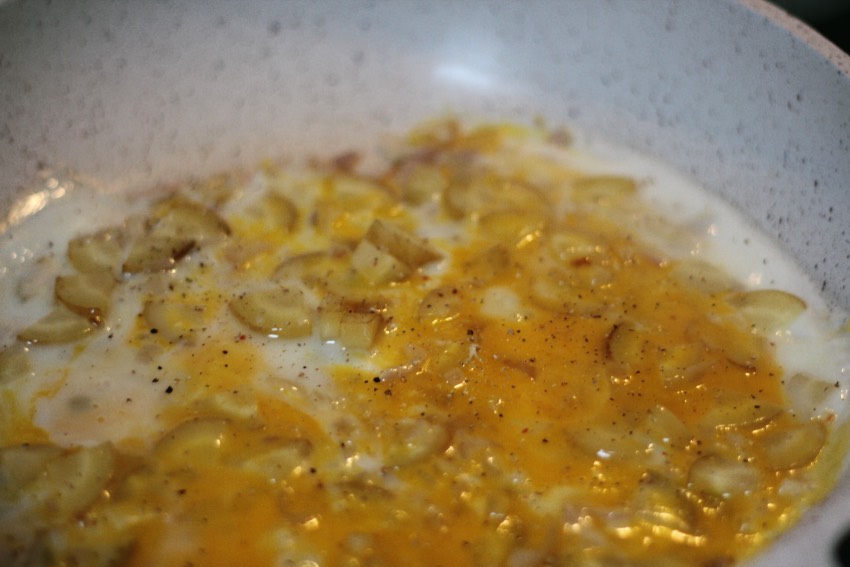 Omelet met gele wortel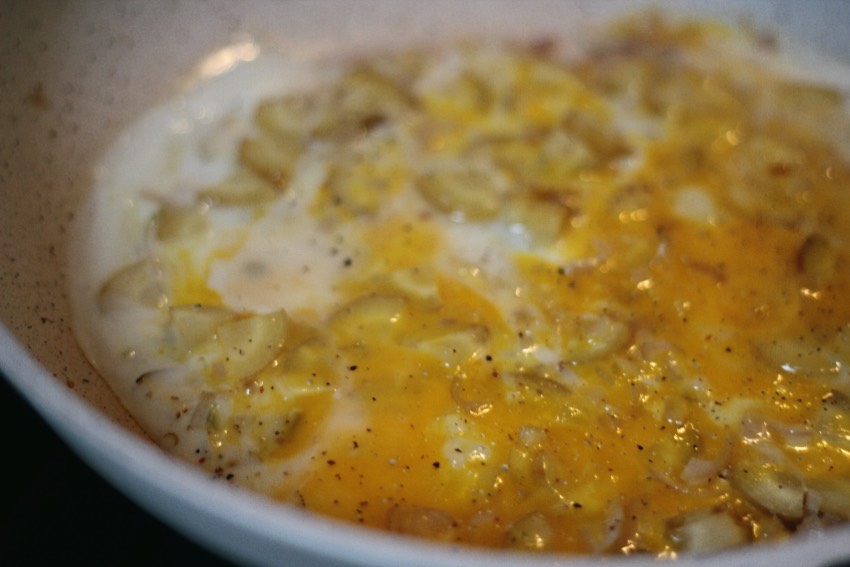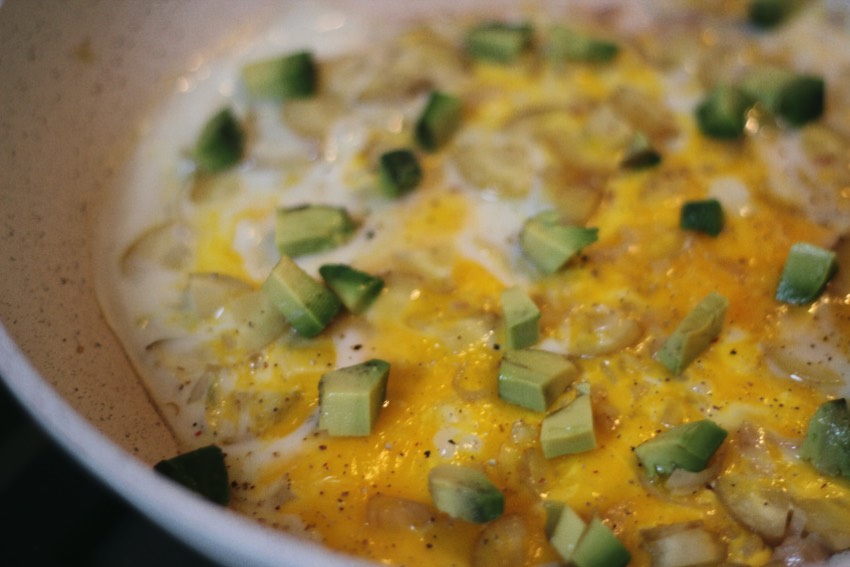 En avocado!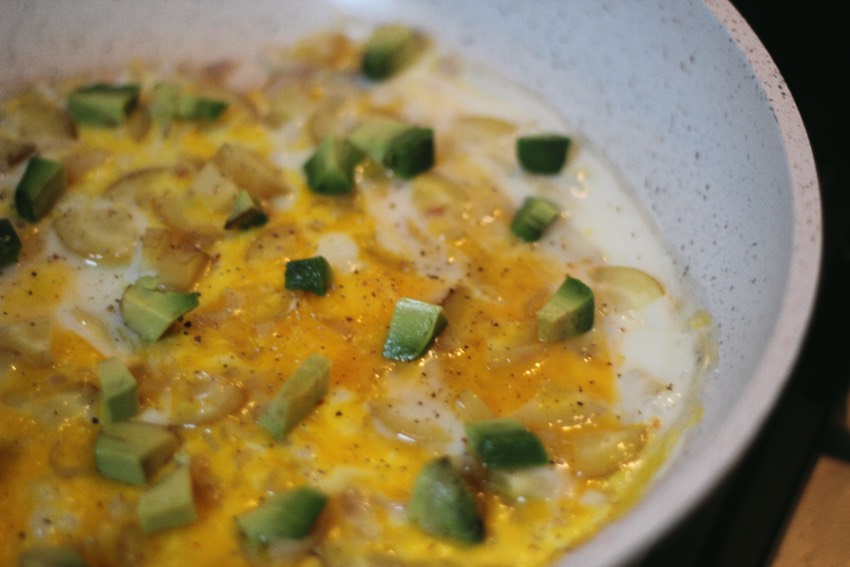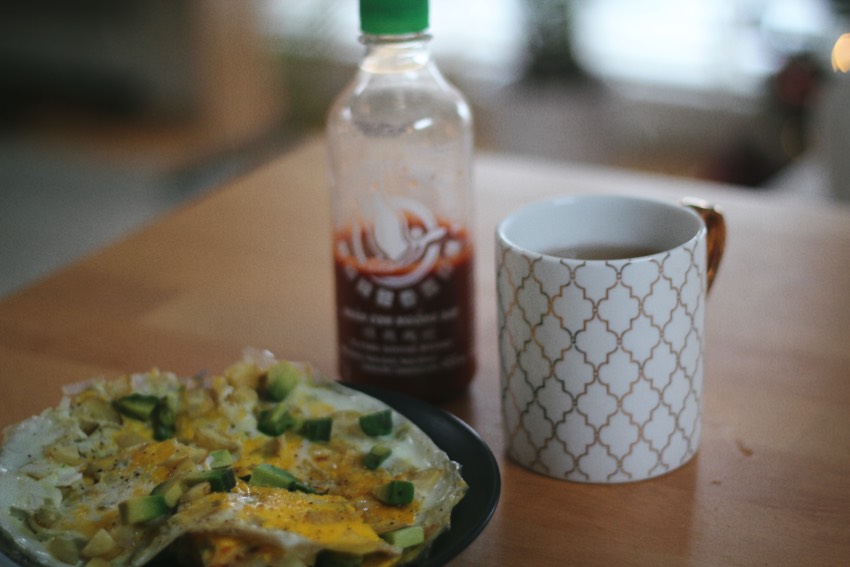 Oja en natuurlijk weer; Sriracha.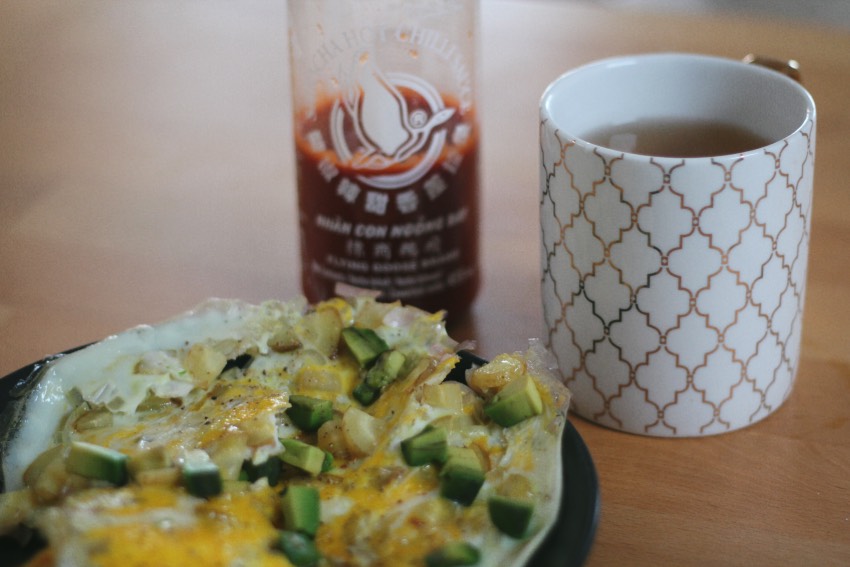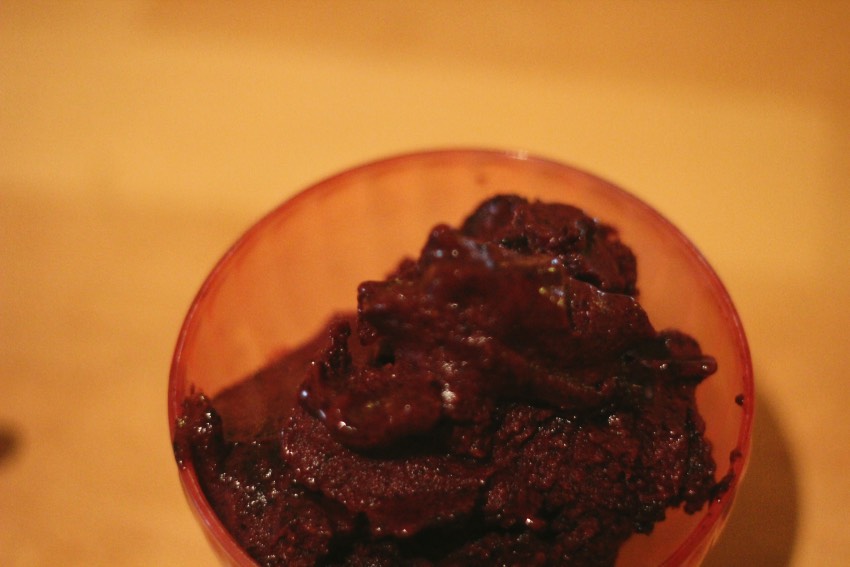 Frambozen met een halve banaan in de blender en je hebt een lekker fruitijsje.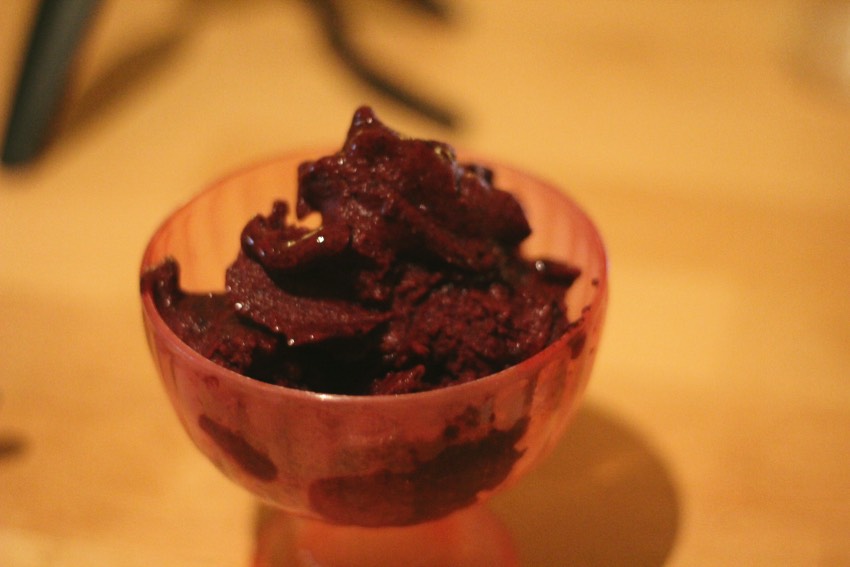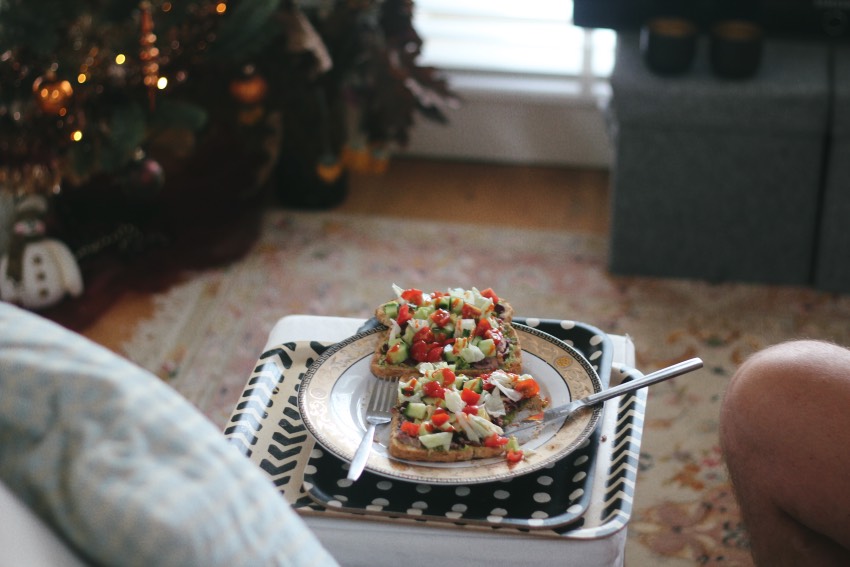 Voor Boy een lunch gemaakt op brood voor mij in een spitskool wrap. Geplette kidney bonen (met wat citroensap, knoflookpoeder, peper en zout) met avocado, komkommer, sla en tomaat. En Sriracha. Jep.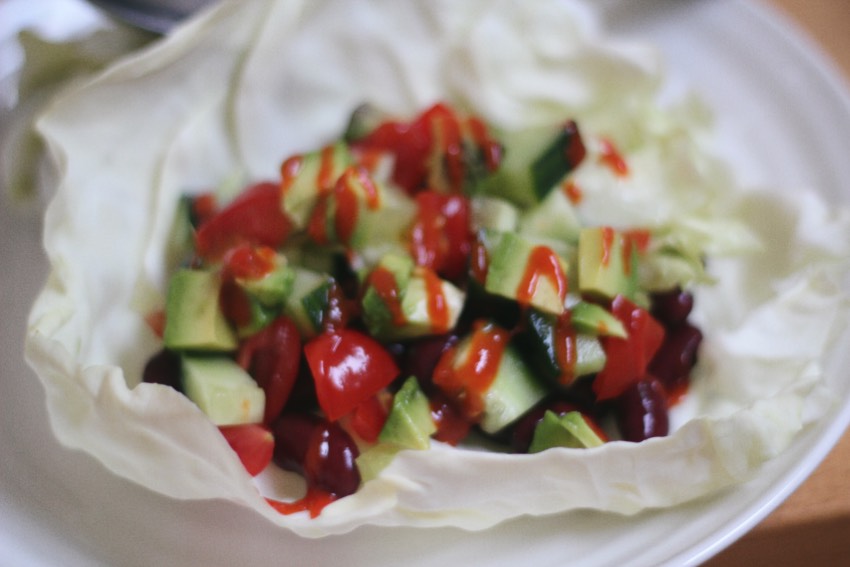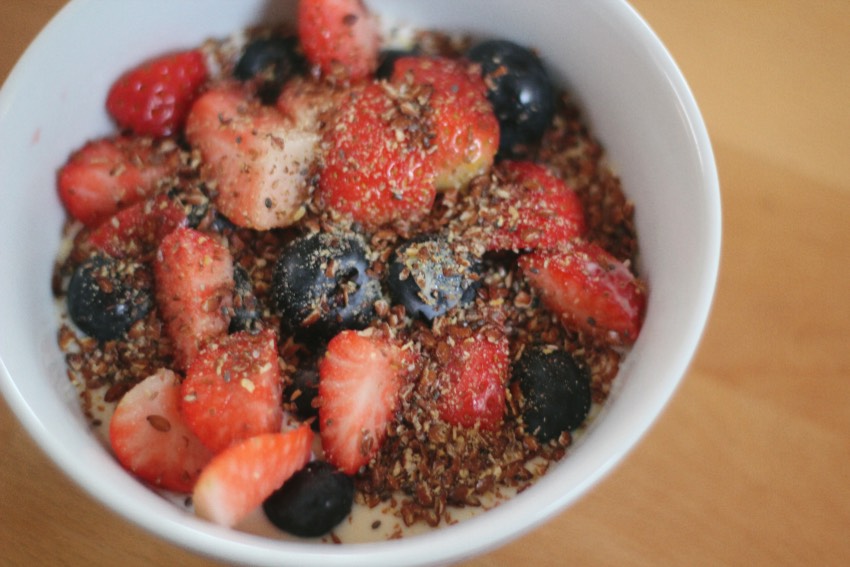 Soja yoghurt met bosbessen, aardbeien en lijnzaad.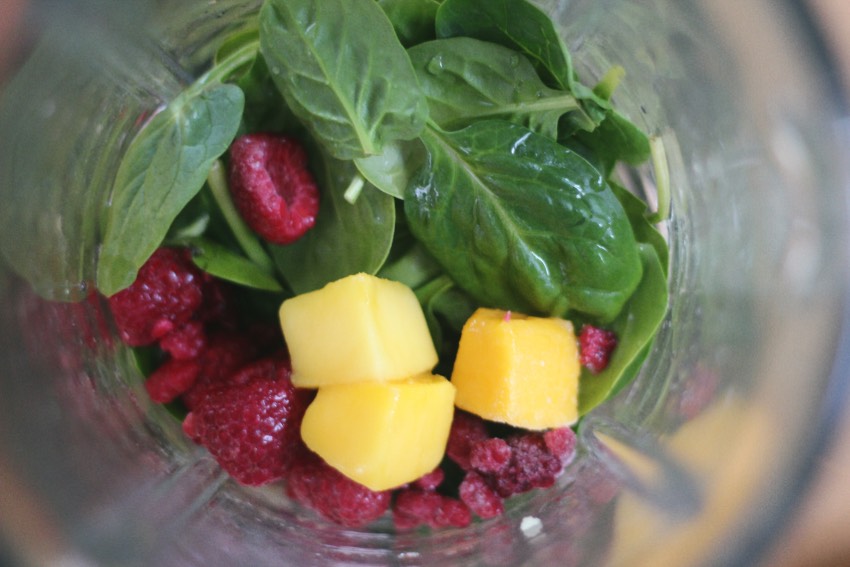 Een heerlijke smoothie met sneaky spinazie om wat extra vitamines en mineralen binnen te krijgen.
Oja, en tussendoor ga ik natuurlijk ook nog uit eten en eet een taartje buiten de deur, maar die foto's komen eerder in een foto dagboek dan in een voedingsdagboek. Voor mij is dit, voor nu een heerlijke balans. Who knows wat er over een maand gebeurt 😉
Bewaar, Like, Tweet of Pin!