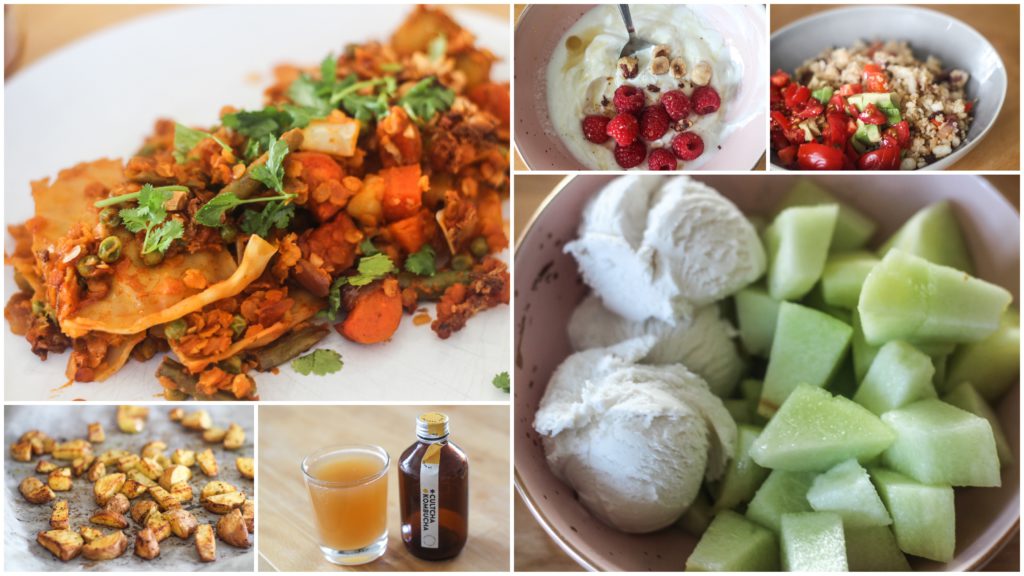 Het is weer tijd voor een kleurrijk voedingsdagboek waarin ik je meeneem in de meeste van mijn maaltijden gedurende ongeveer een week (verschilt elke keer een beetje). Ik zeg 'meeste' omdat het de maaltijden zijn waar ik mijn camera bij de hand had, dat is namelijk voornamelijk thuis het geval! Buitenshuis zie je vaak voorbij komen op InstaStory of in een Foto Dagboek – als je daar benieuwd naar bent. Laten we nu duiken in alle thuisgemaakte maaltijdjes!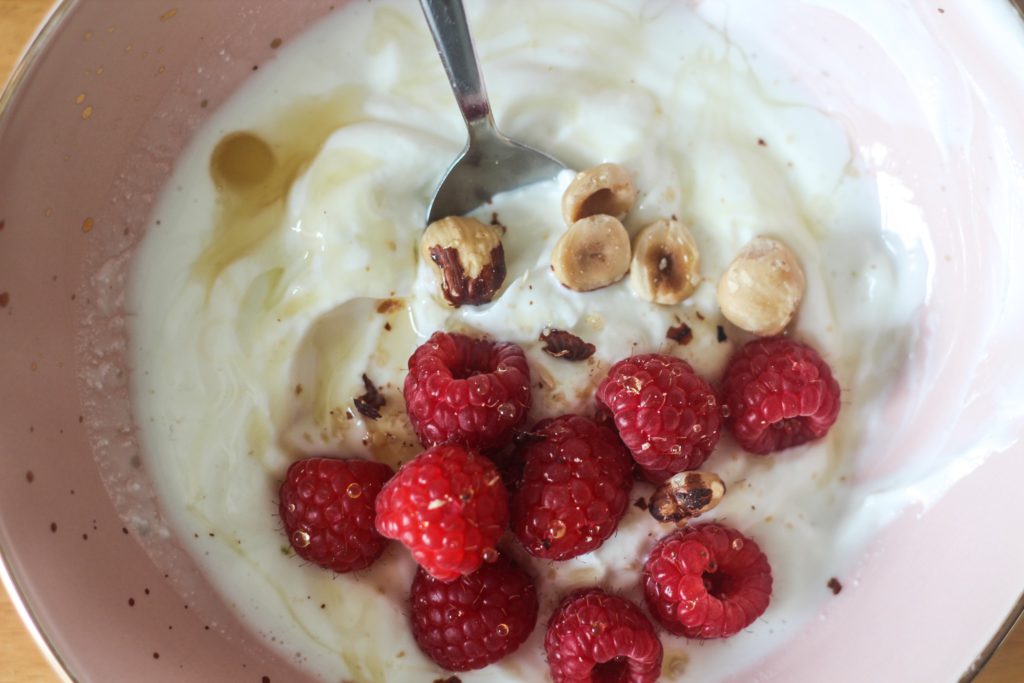 Kwark met honing, hazelnoten en frambozen. Dit was wel echt een verwennerij hoor! Aangezien ik niet vaak frambozen of hazelnoten koop vanwege de prijs. Af en toe extra genieten dus!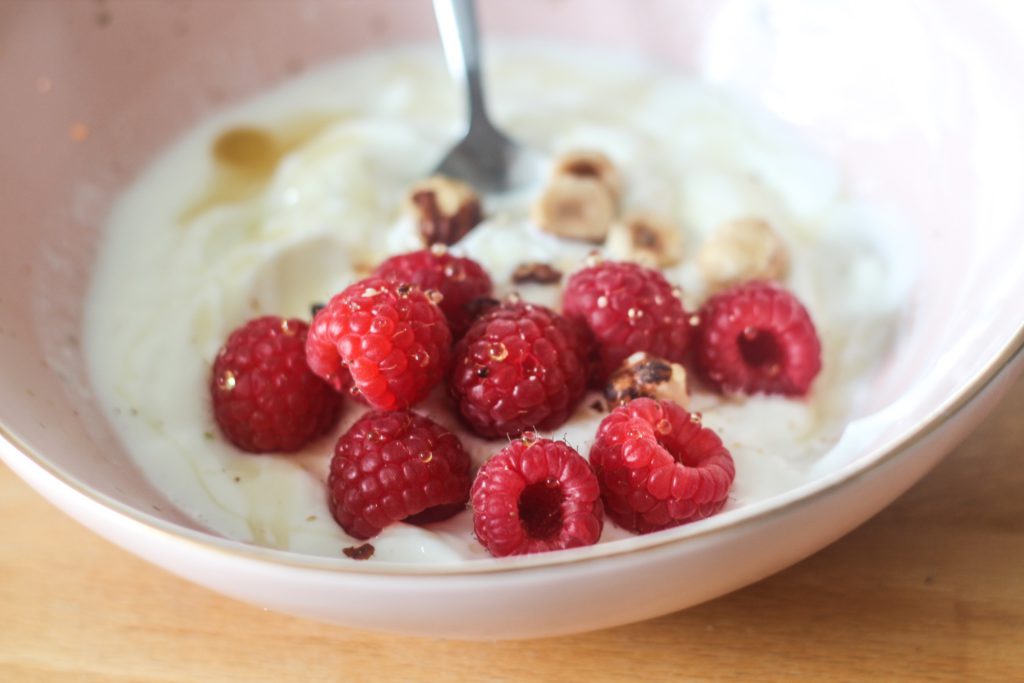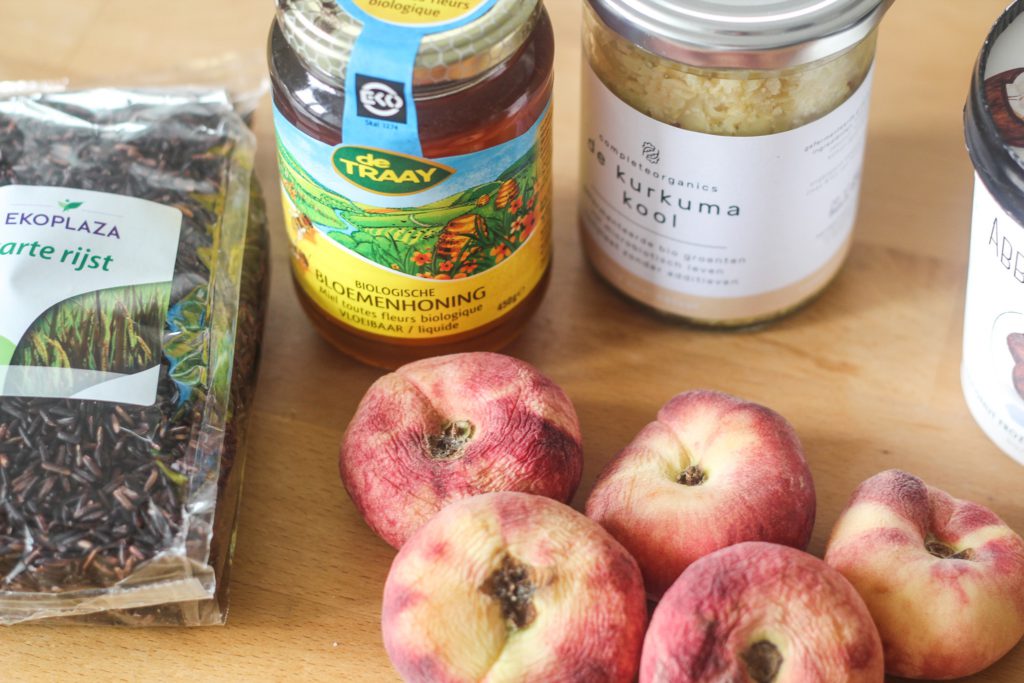 Boodschappen gedaan bij de EkoPlaza en de Marqt! Wilde perziken, zwarte rijst, biologische bloemenhoning, een gefermenteerd goedje (dit had ik laatst ook maar dan met rode kool en goji bessen) met bloemkool en kurkuma en als laatste nog..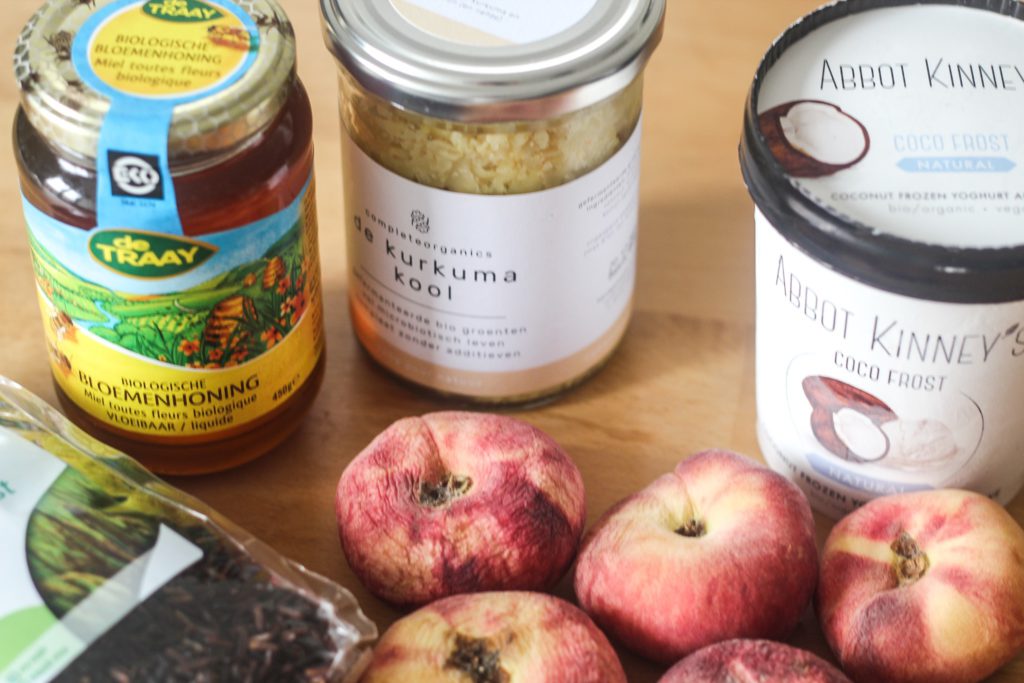 Abbot Kinney's vegan yoghurtijs! Zoooo lekker romig! Wel echt 'yoghurtachtig', dus geen roomijs als je dat misschien verwachtte. Ik kocht het eerst een keer in de aanbieding en sindsdien vind ik hem waanzinnig lekker! Blijvertje dus. Ik schreef er ook over in het artikel met geweldige producten van de Marqt!
http://fitbeauty.nl/geweldige-producten-bij-de-marqt/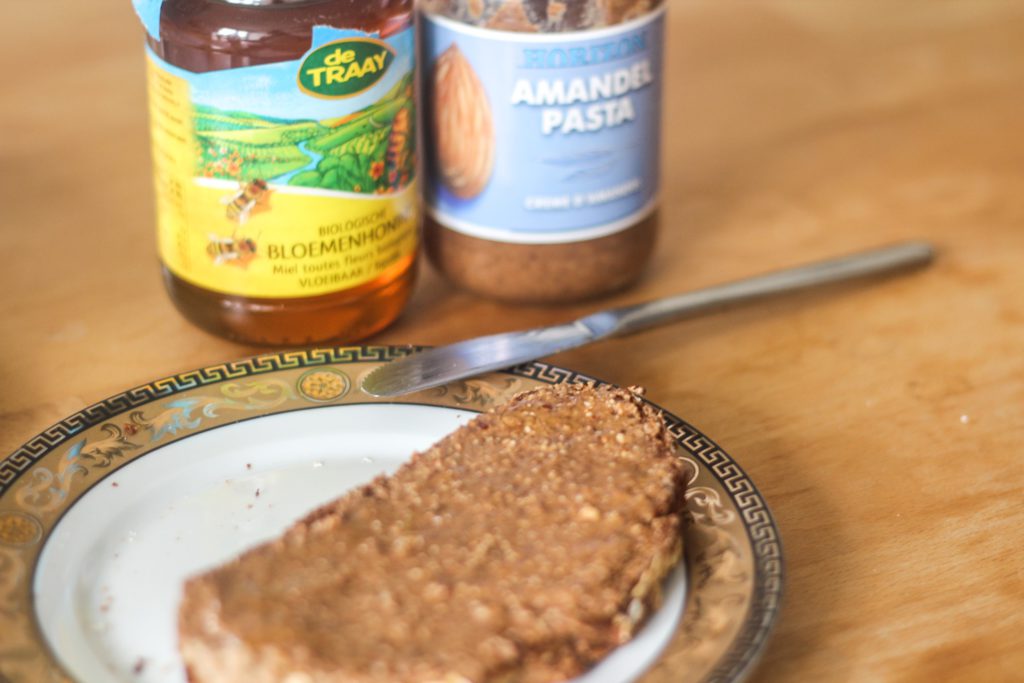 Een haverbroodje van de Marqt (ZO LEKKER) met wat amandelpasta en honing = hemels!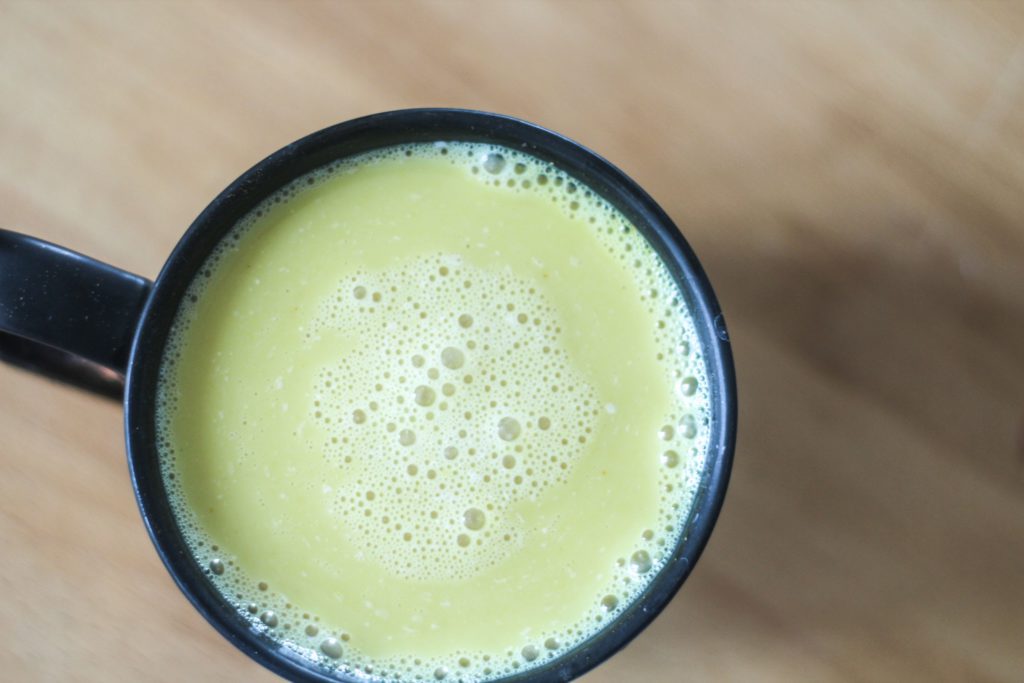 Een zelfgemaakte kurkuma latte, ook wel 'golden latte' genoemd. Gewoon wat plantaardige melk verwarmen in een pannetje met wat honing of maple syrup. Een theelepel kurkuma in een mok doen, vervolgens een beetje van de verwarmde melk toevoegen en goed mengen met een vork of een bamboe mixer (die gebruiken ze ook bij het bereiden van een matcha latte). Daarna de rest van de melk toevoegen en klaar!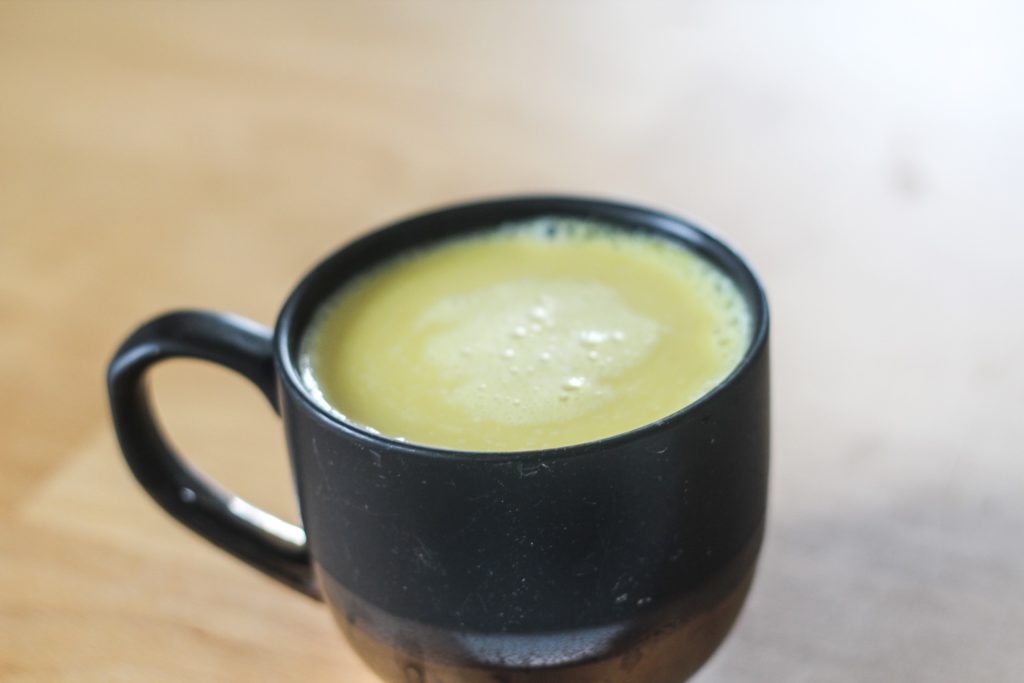 Zo hartverwarmend en goed voor je! Lees hier meer over hoe goed kurkuma is voor je lijf!
Is Kurkuma Gezond? Ontstekingsremmend? Tegen Chronische Ziektes?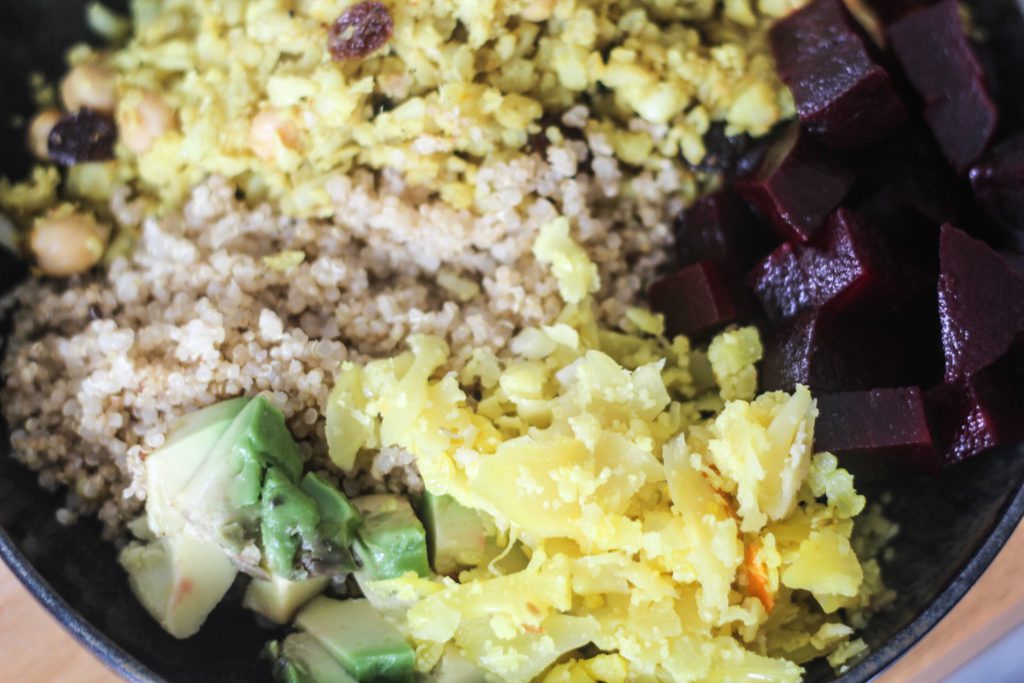 Een kom met allemaal lekkers: quinoa, bloemkool fermentatie mengsel (dat potje dat ik kocht bij de EkoPlaza), bloemkoolrijst met kikkererwten en rozijnen, avocado en wat rode bieten.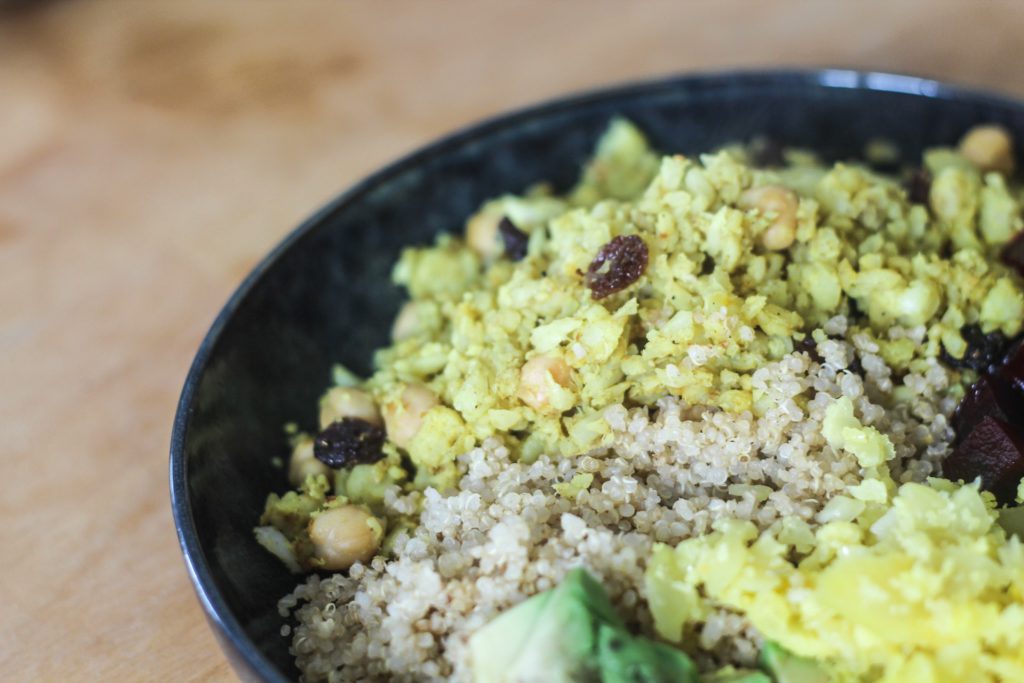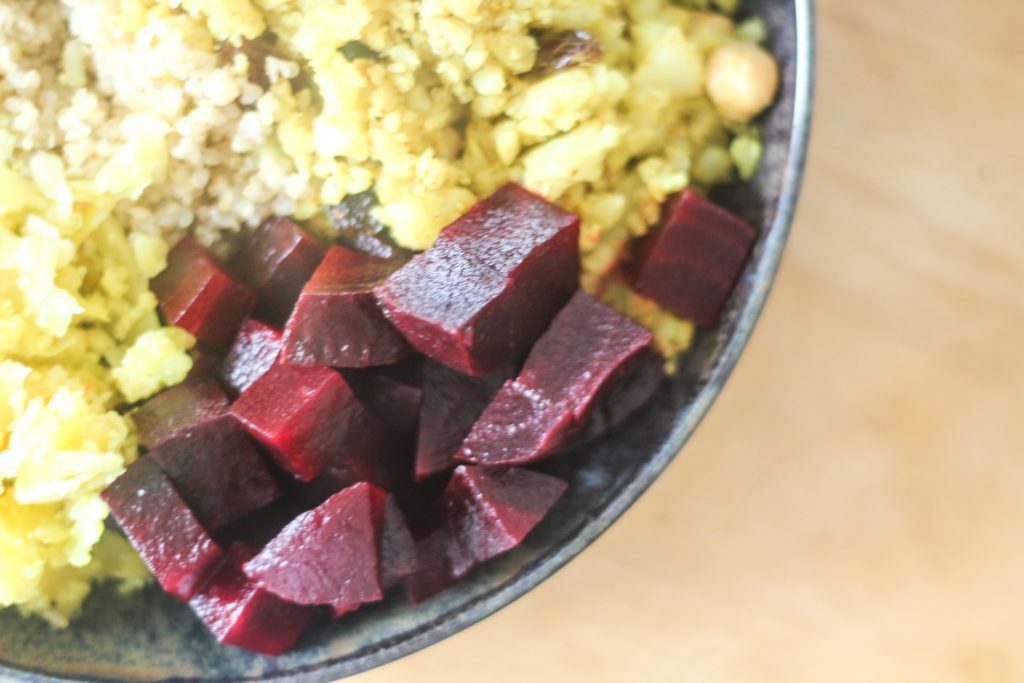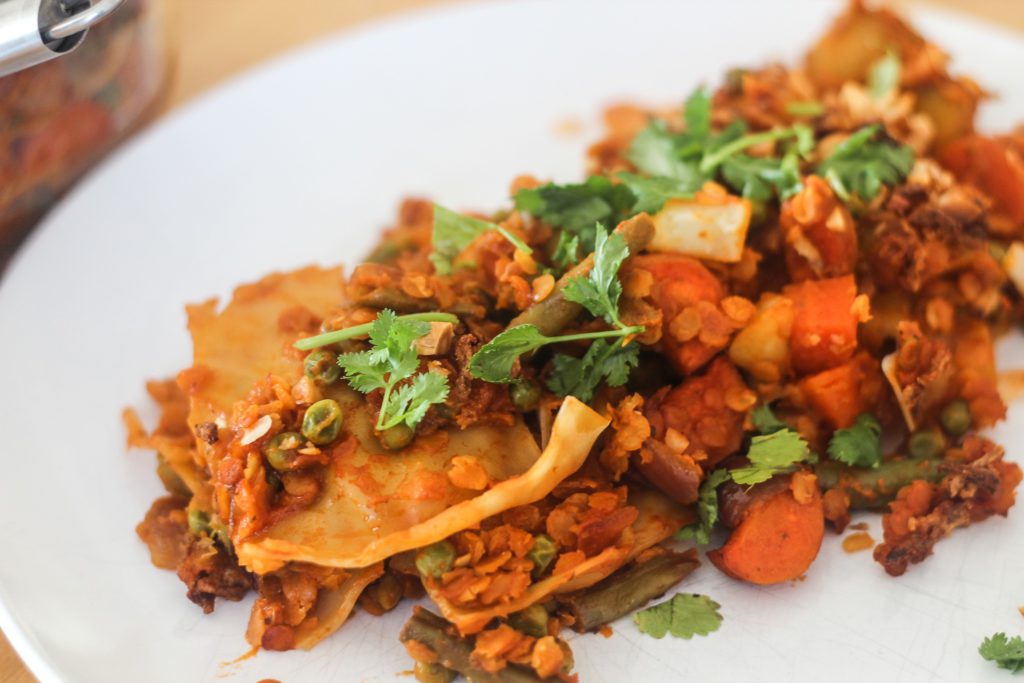 Dit is de heerlijke lasagne ovenschoten met pinda en kokos waar ik laatst het recept van postte. Zo lekker!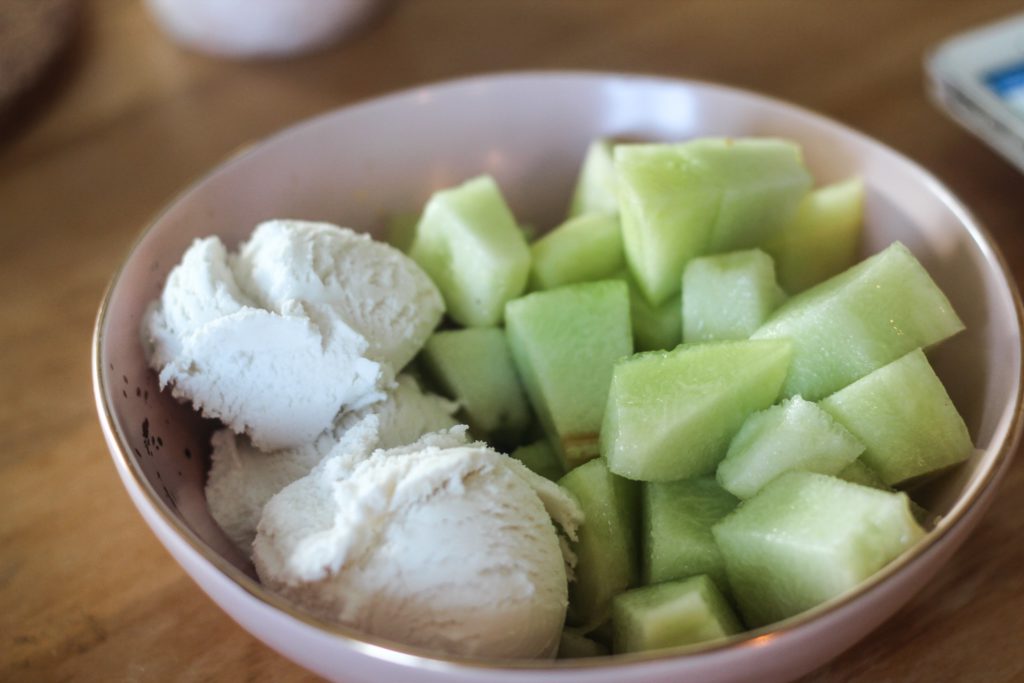 Galia meloen met 3 bolletjes vegan yoghurtijs van Abbot Kinney's. Dit is een waanzinnig lekker toetje!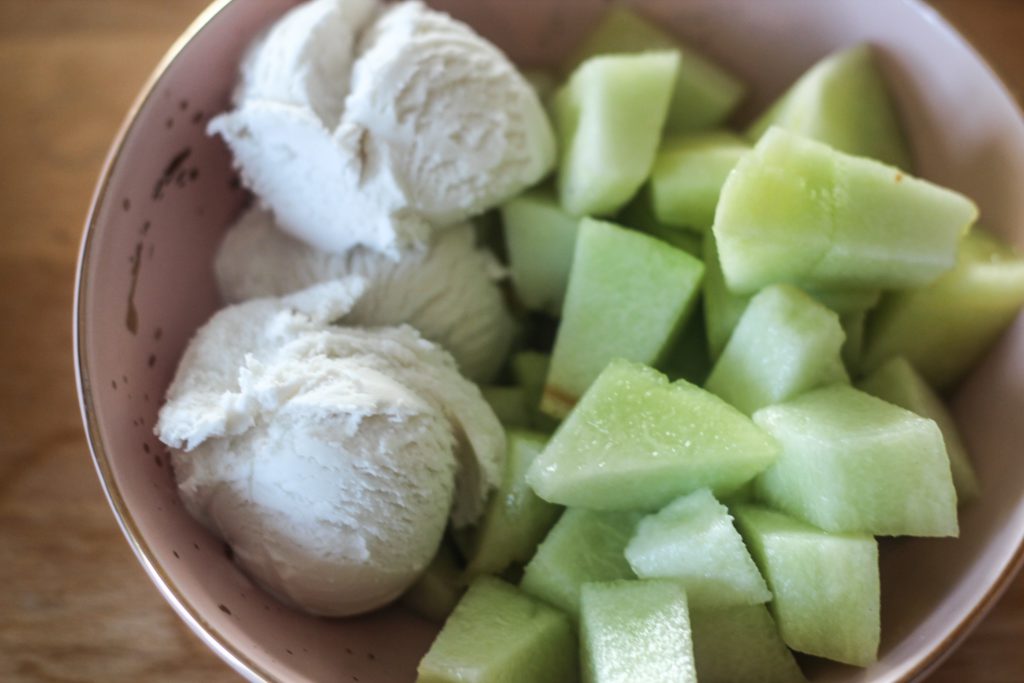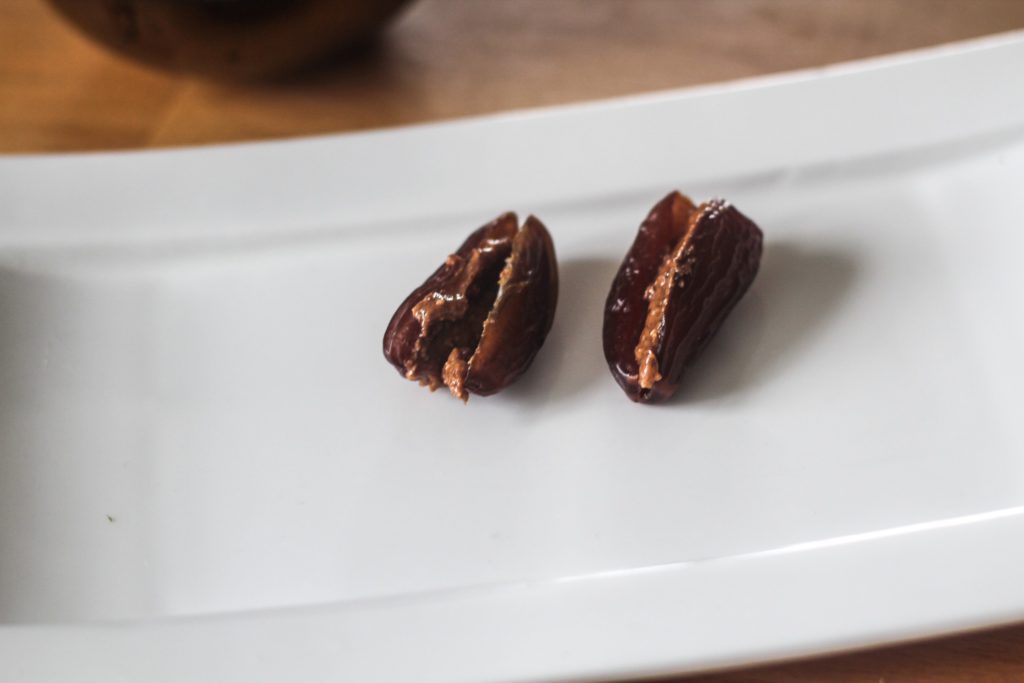 Tussendoortje: twee dadels gevuld met amandelpasta.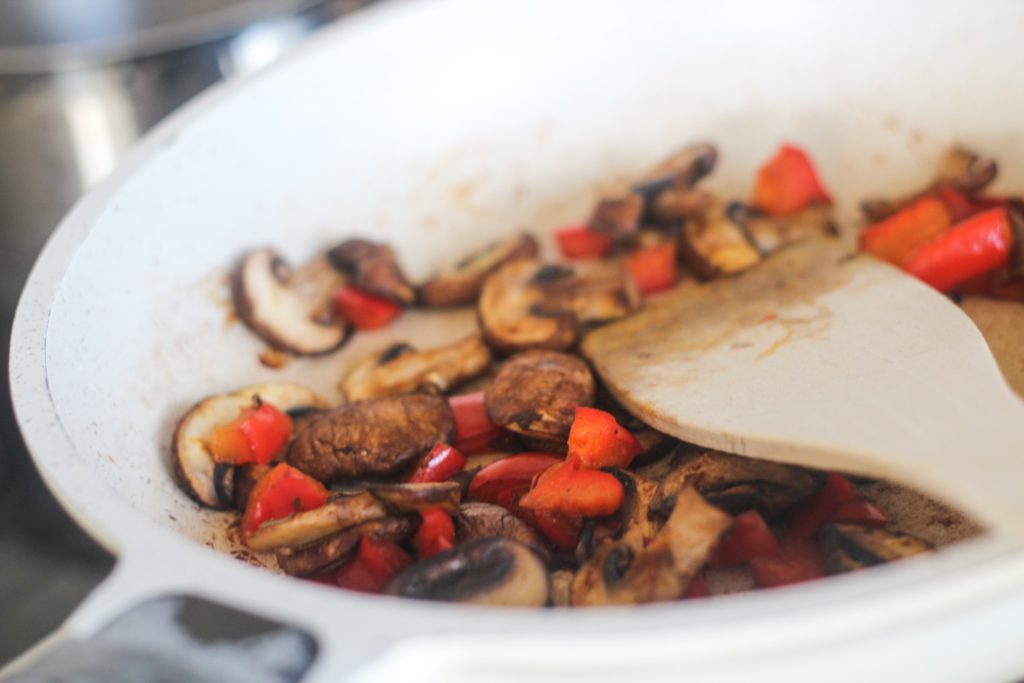 Champignons en paprika gebakken in een beetje kokosvet.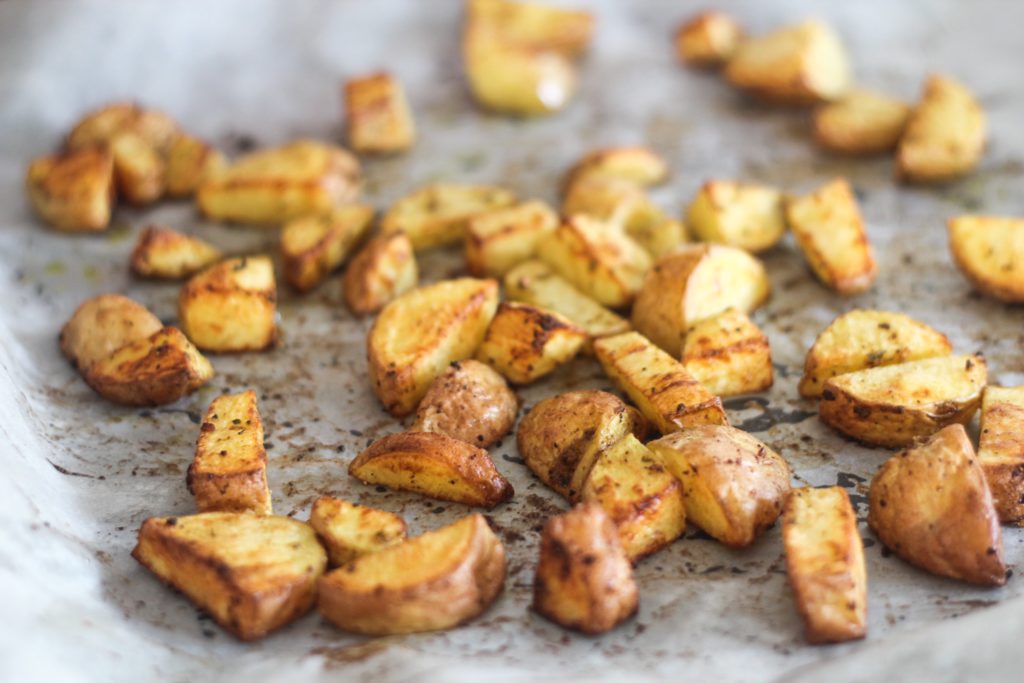 Aardappelen met olijfolie, peper en zout uit de oven. Mijn 'verslaving' van de afgelopen weken!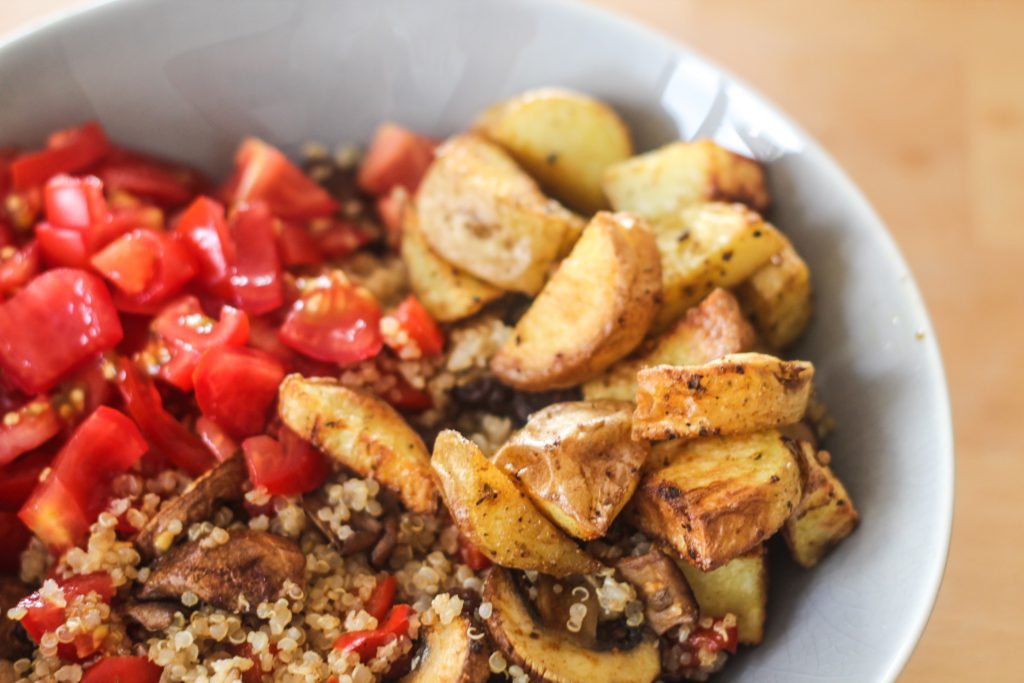 Dit met de champignons en paprika + quinoa en wat tomaat = een maaltijd.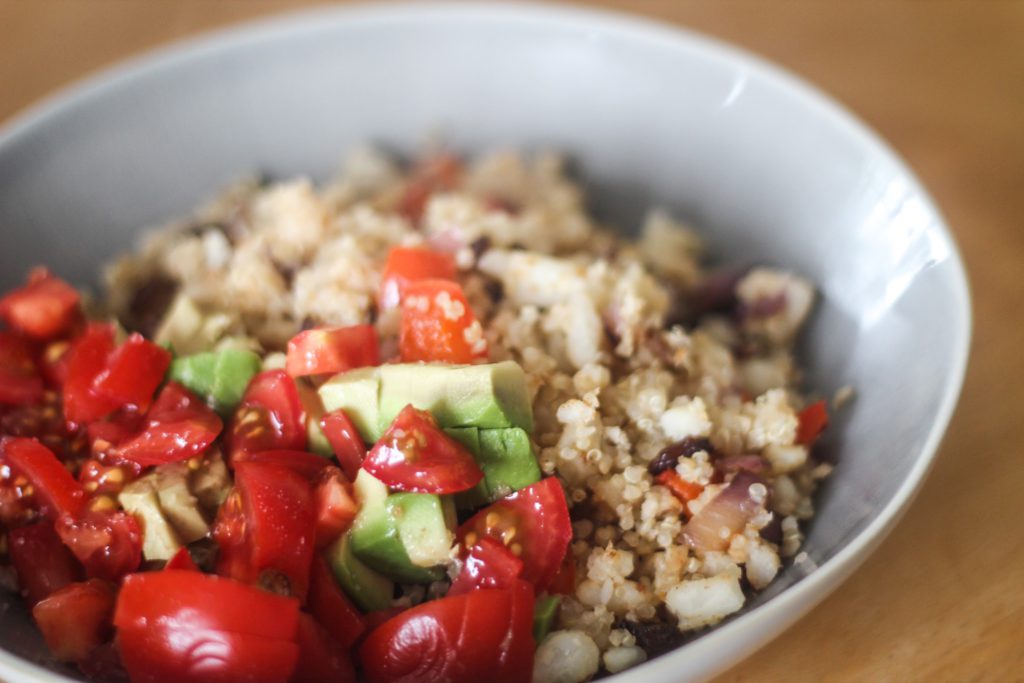 Oja, er kwam nog wat avocado bij!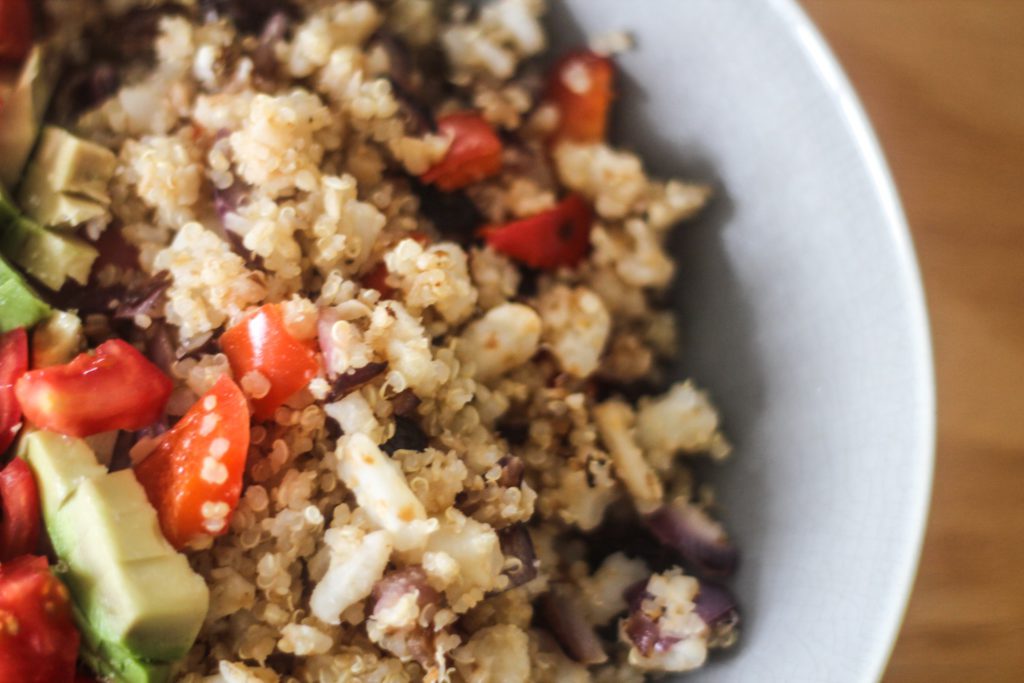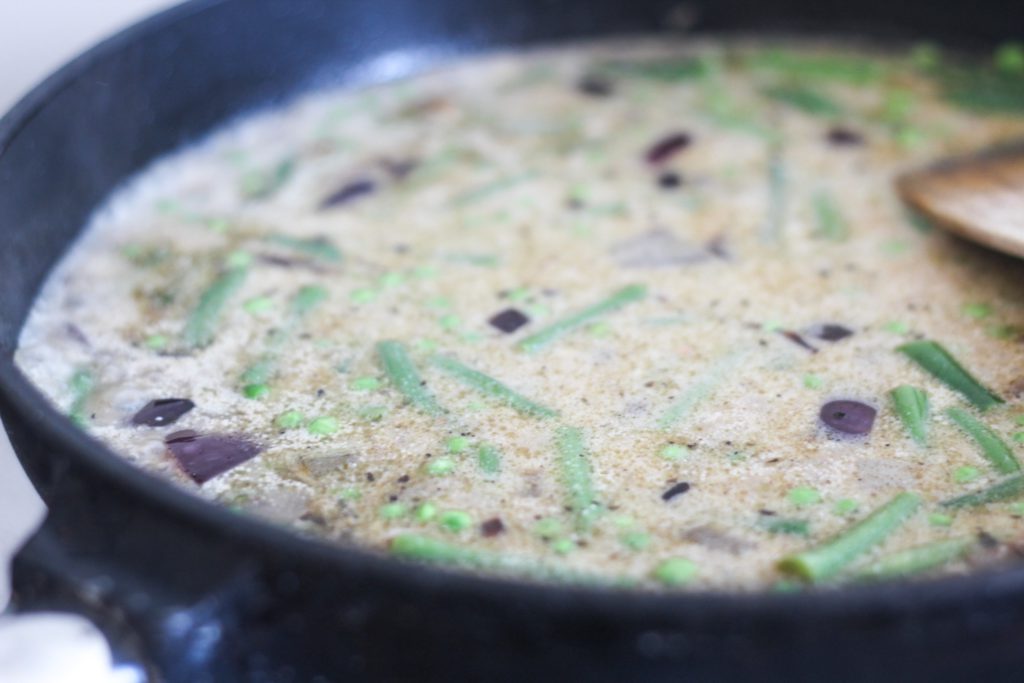 Een groene curry aan het maken voor Boy.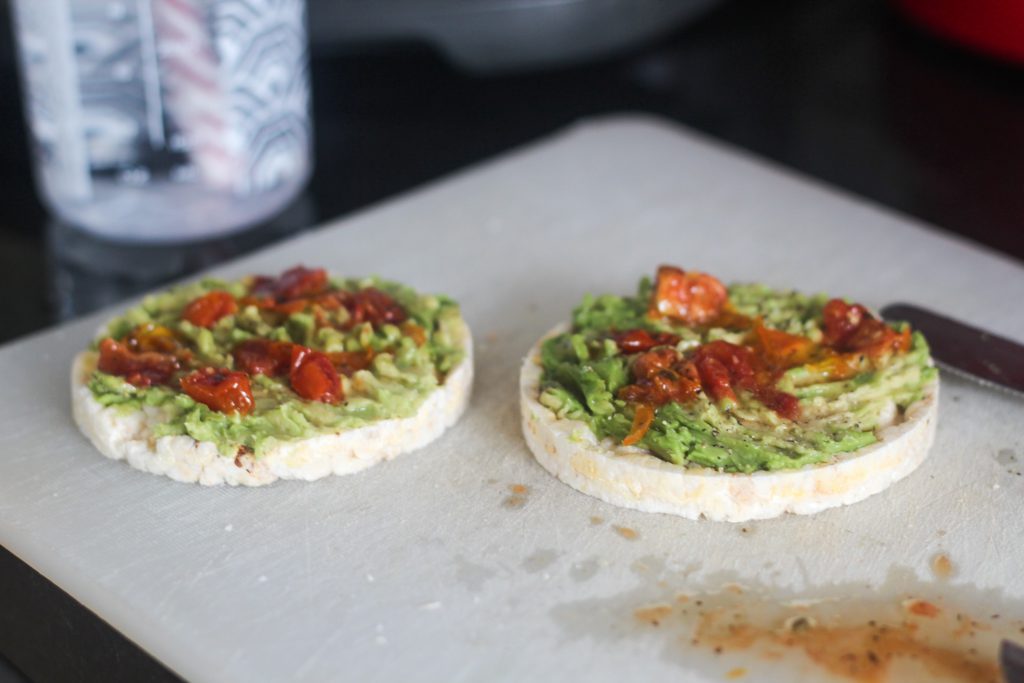 Snacken met maïswafels + avocado en zongedroogde tomaat.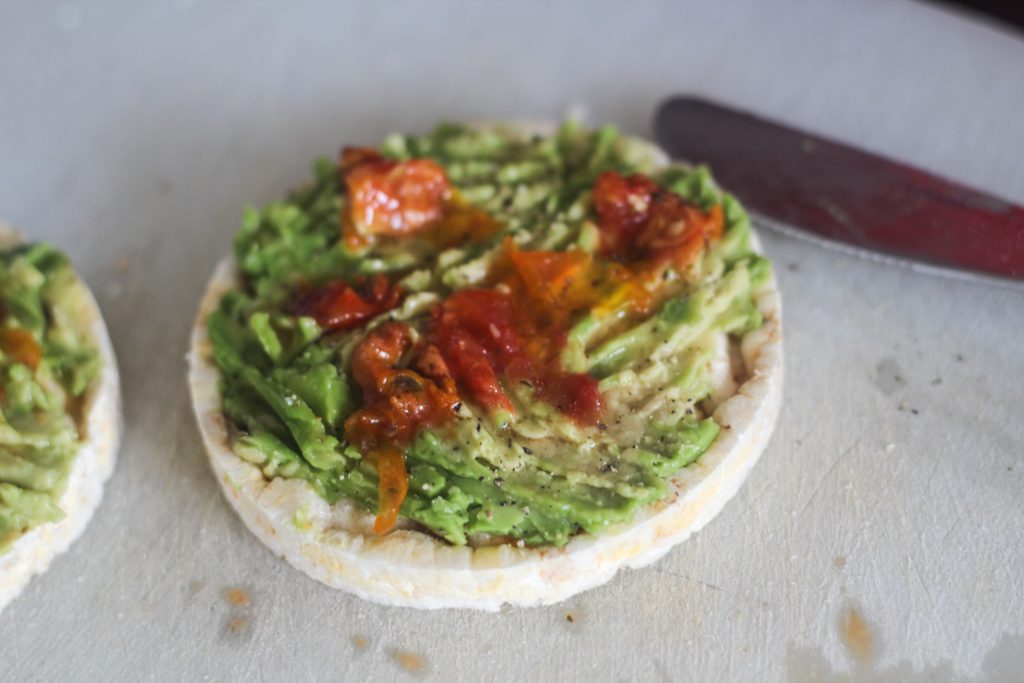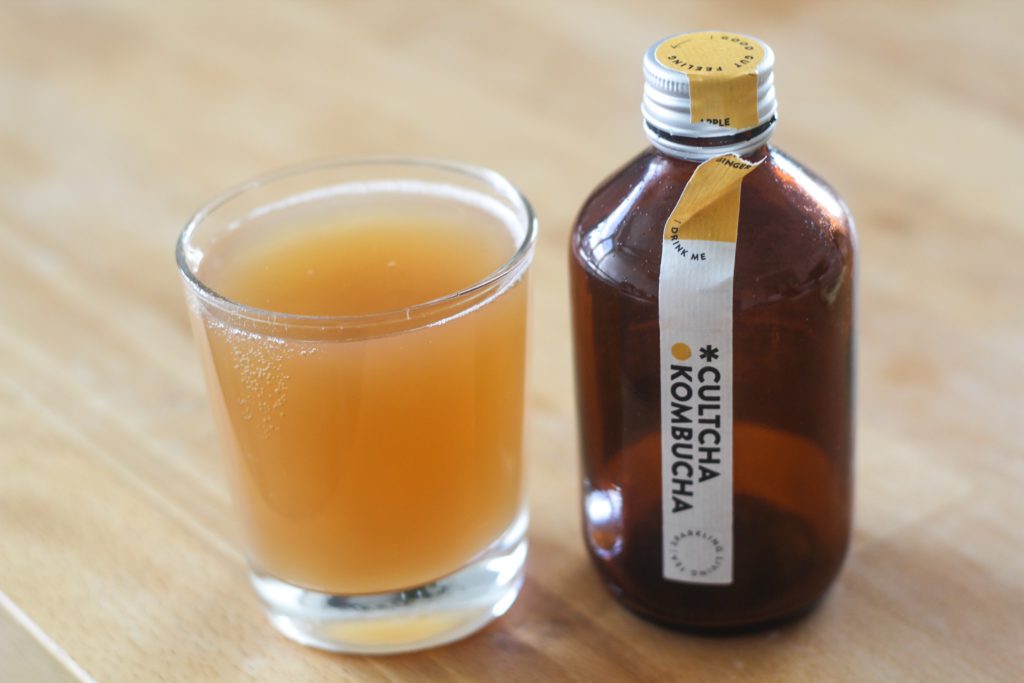 Ik vind elke kombucha wel lekker, dit was weer een variant die ik nog niet eerder had geproefd.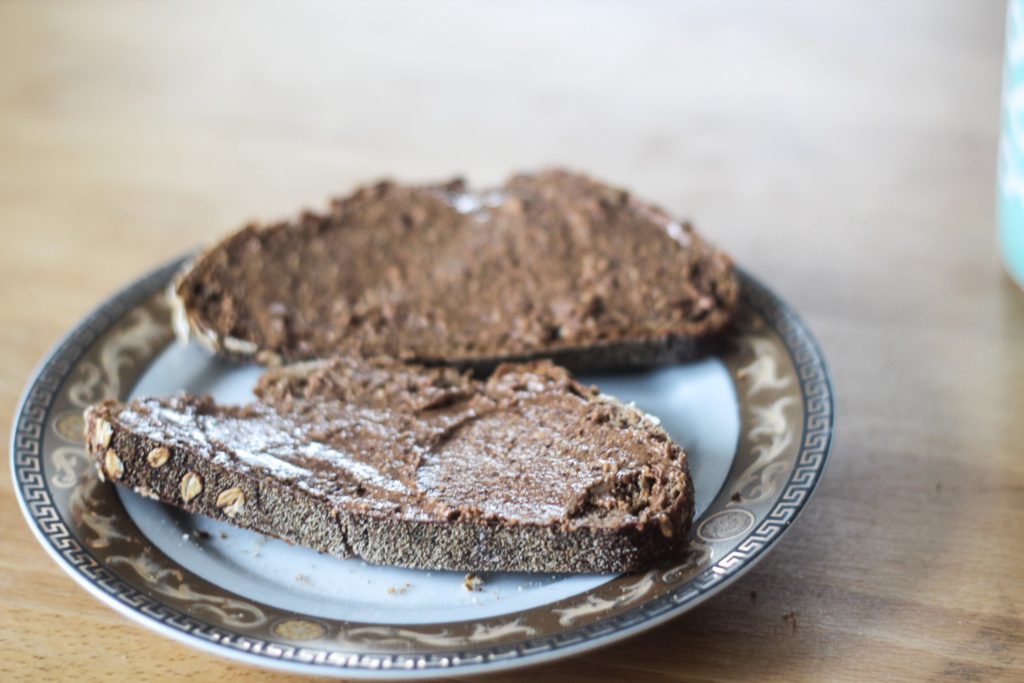 Twee plakken haverbrood met amandelpasta.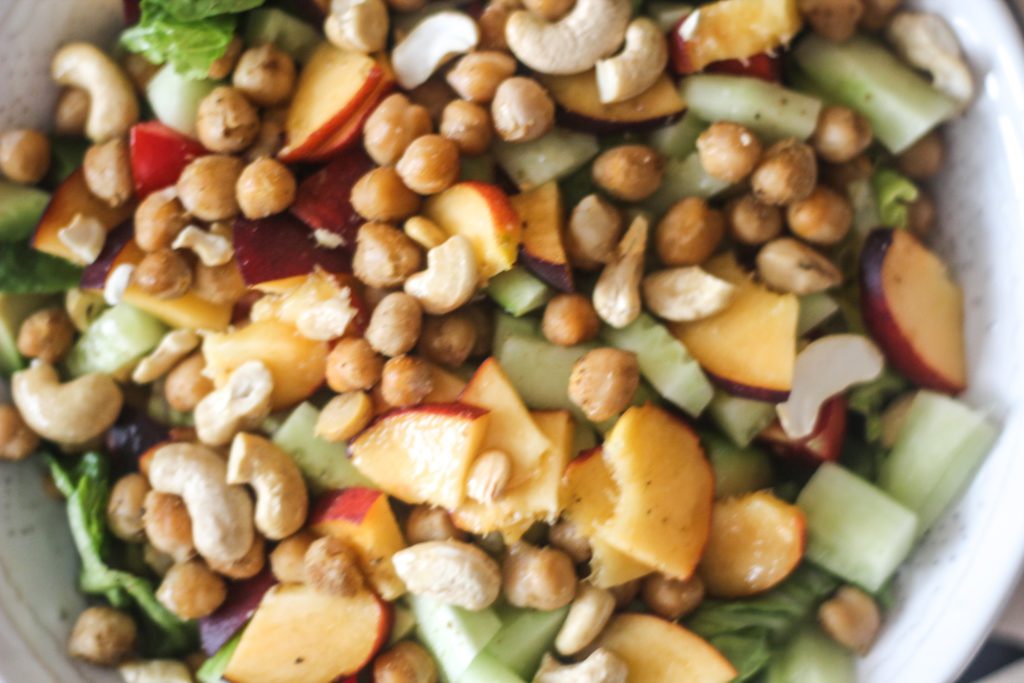 Salade van romaine, perzik, kikkererwten, komkommer en cashewnoten.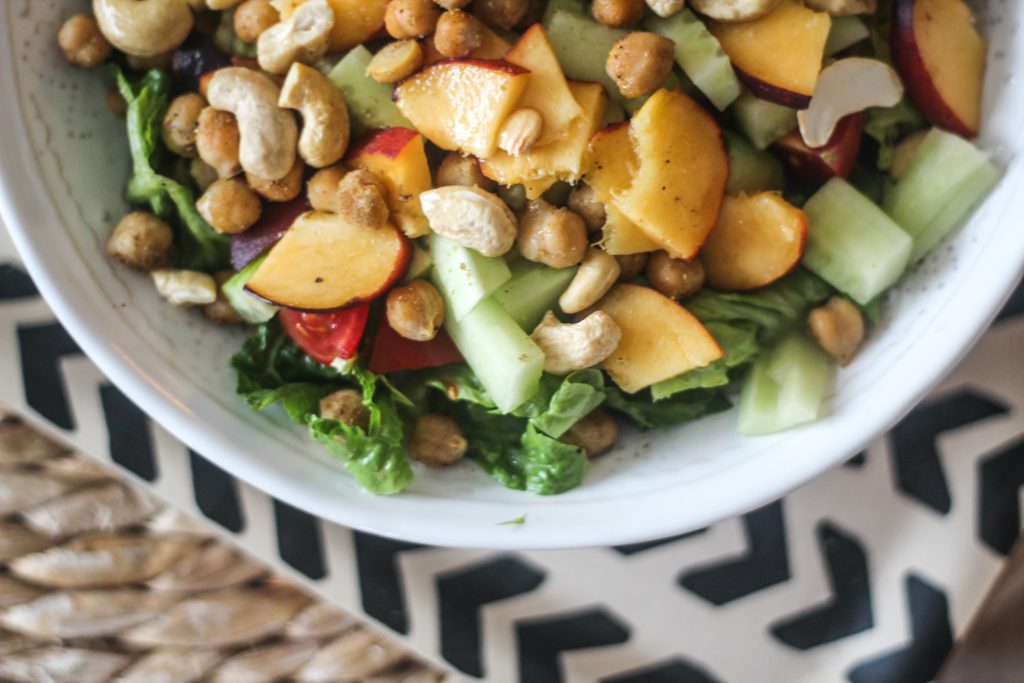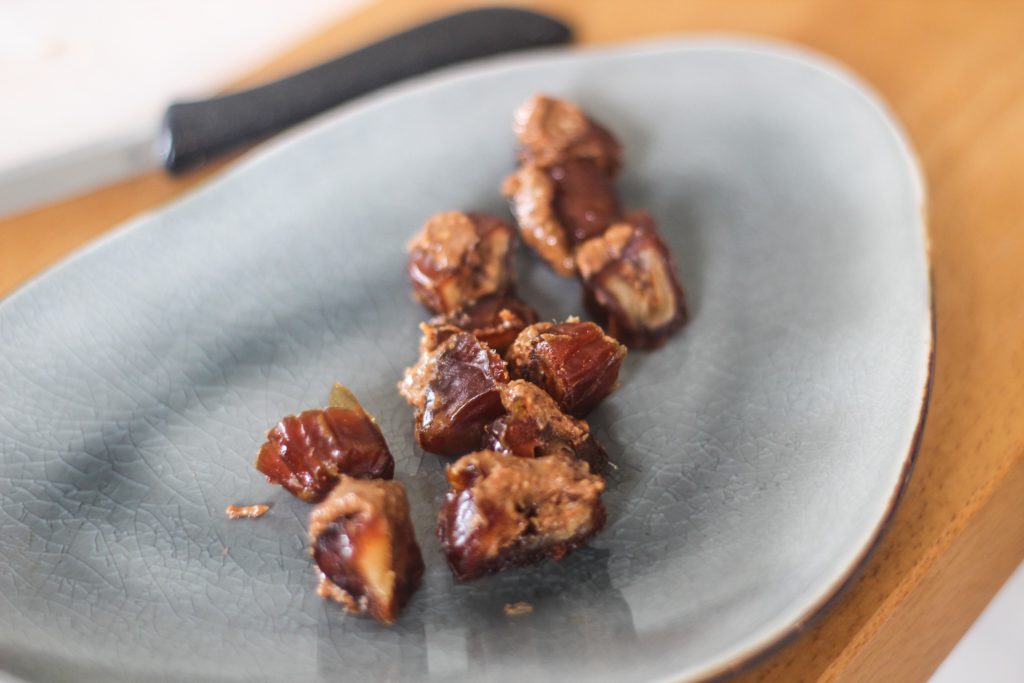 Een paar dadels gevuld met amandelpasta en in 2-en gesneden. Dit is makkelijker eten dan een hele dadel in je mond, vind ik 😉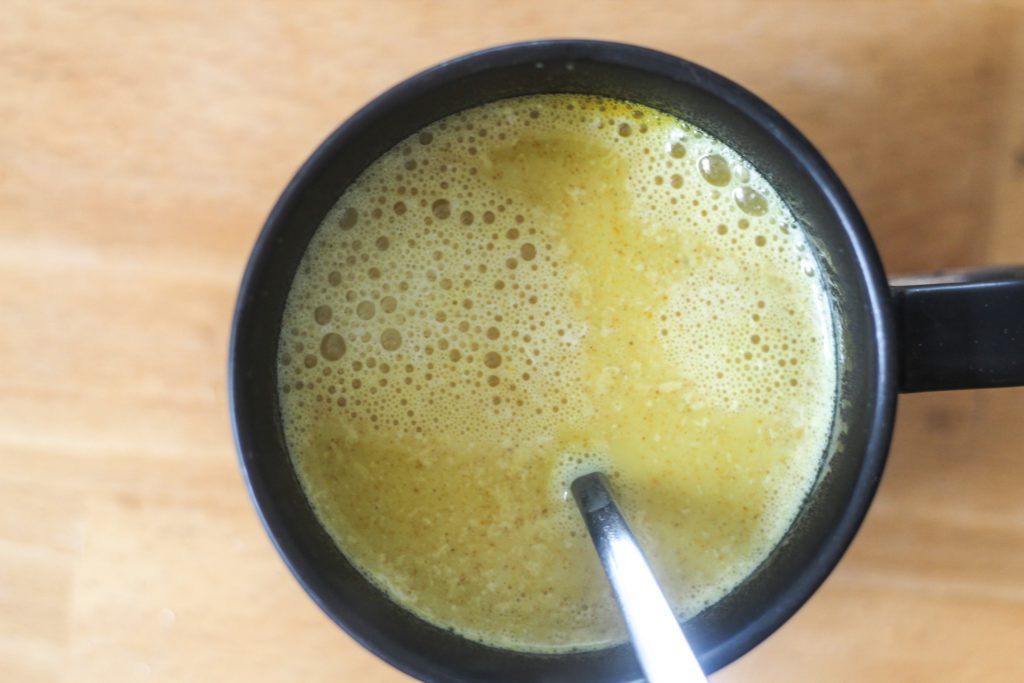 Daar is weer de kurkuma latte! Deze komen meestal tevoorschijn als het regent buiten, dan voel ik de behoefte tot het maken van een warm drankje.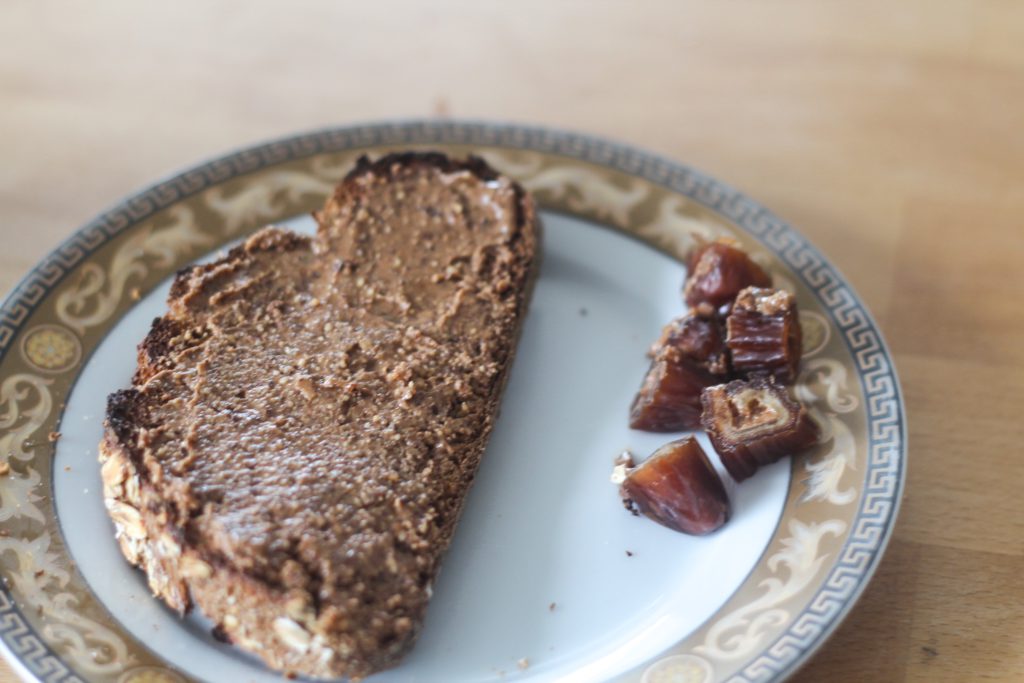 Ik zit in een fase, zie je dat? Brood met amandelpasta & dadels met amandelpasta.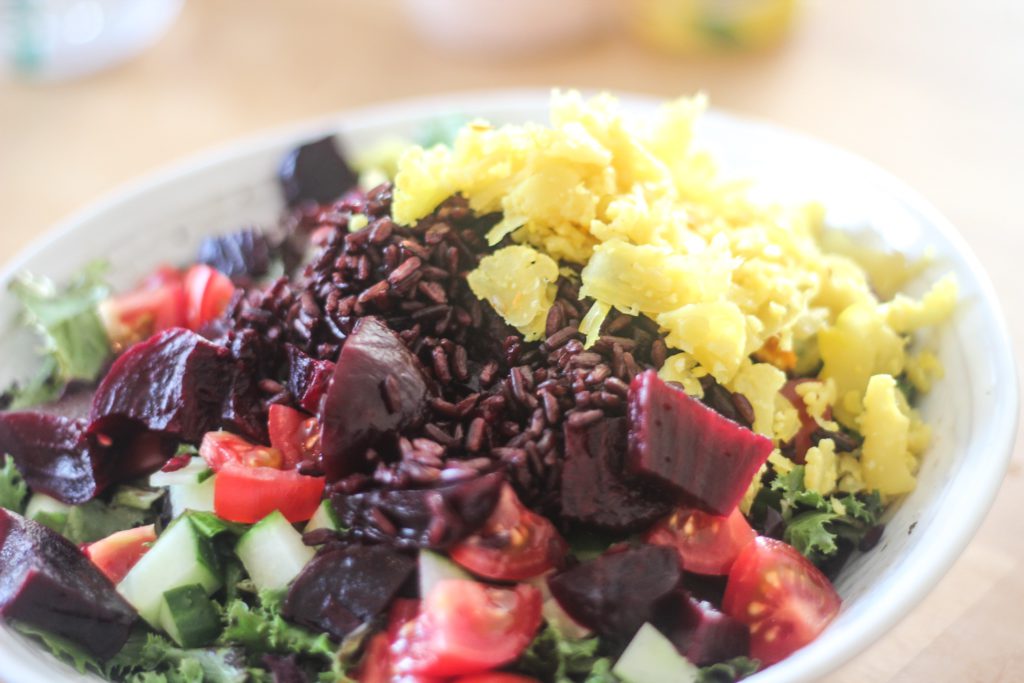 Een flinke salade met gemengde sla, rode bieten, tomaat, komkommer, wilde rijst en gefermenteerde bloemkool met kurkuma.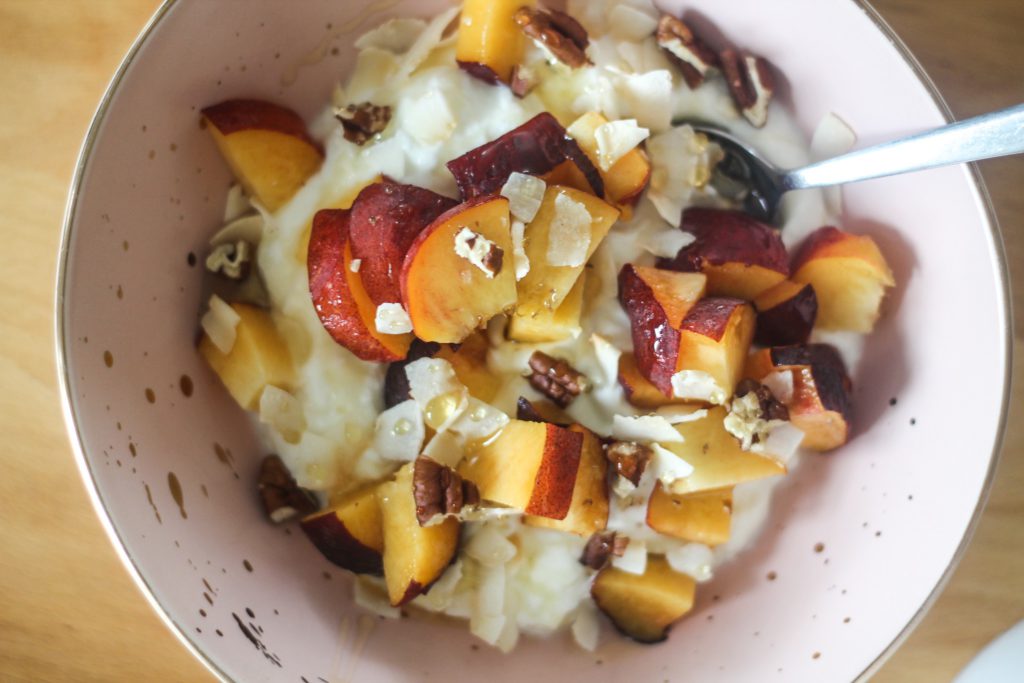 Kwark met perzik, honing, kokos en pecannoten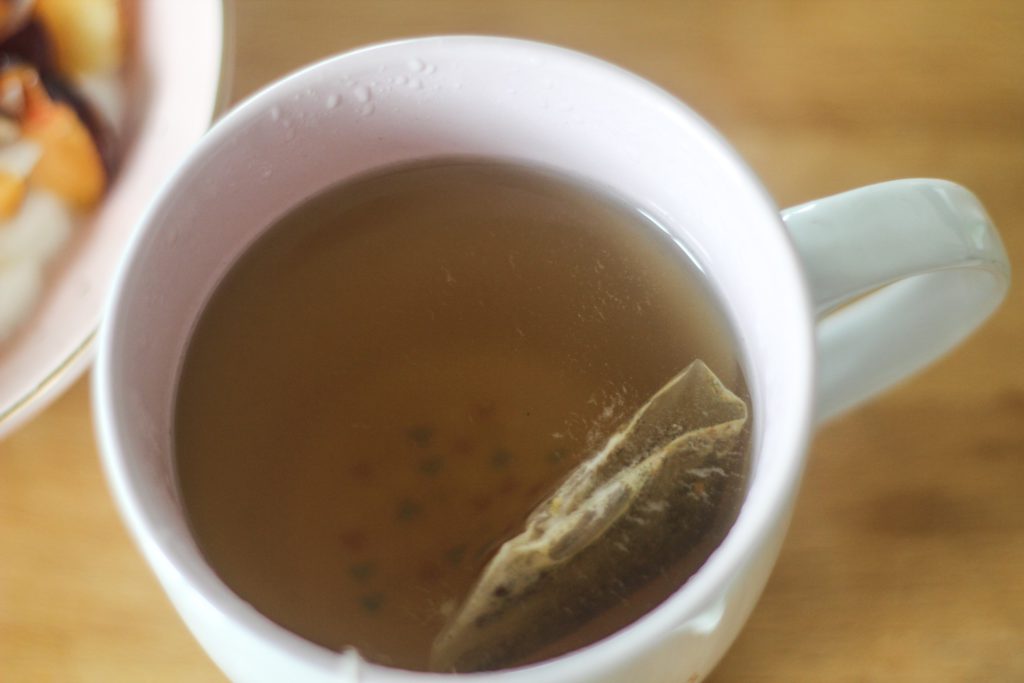 Vergezeld met een heerlijke kop thee.
Heb jij ook fase's met eten? Zo ja, in welke fase zit jij nu? Ik merk dat ik het zelf niet eens door heb totdat ik een voedingsdagboek samenstel voor jullie. Hoe gek is dat? 😉