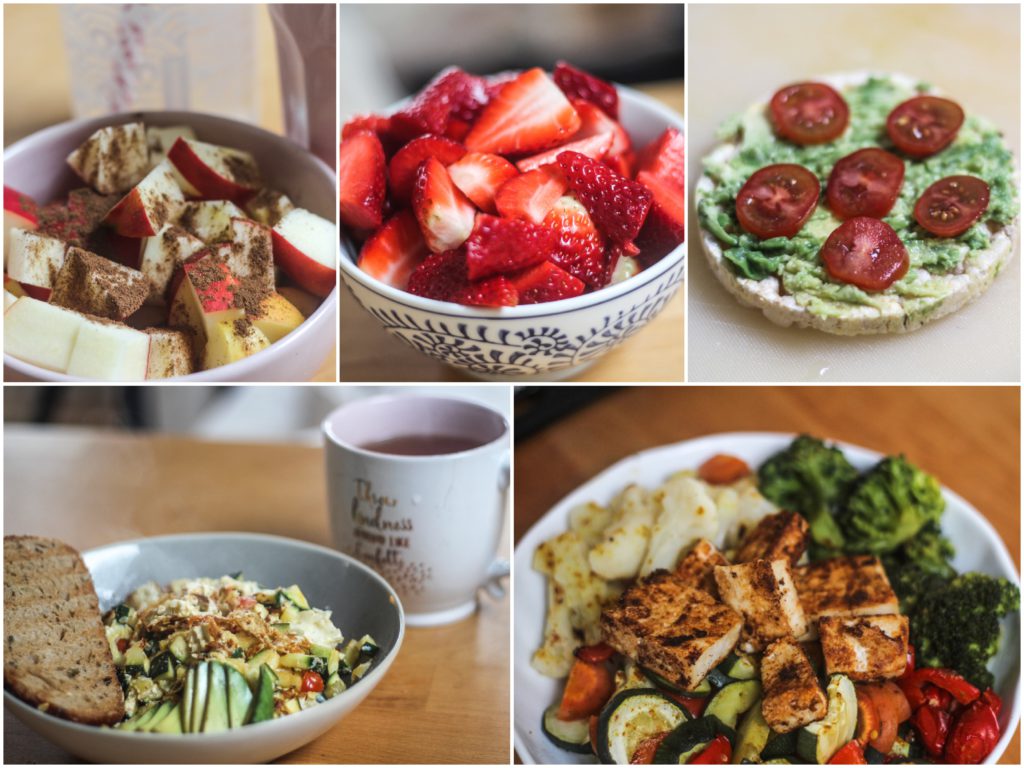 Een nieuwe week vol heerlijkheid! En dat heb ik voornamelijk te danken aan een bezoek aan de Haagse Markt. Ik kan zó hebberig worden van alle lekkere groente en fruit dat ook nog eens heel goedkoop is, mijn hart maakt dan een sprongetje. Ik heb er een video over opgenomen en zal hem hieronder linken! Maar natuurlijk laat ik jullie vandaag vooral zien wat ik met al dat lekkers heb gemaakt. 
Iemand vroeg laatst of mijn Engelse video's ook gedeeld konden worden op Fitbeauty.nl, aangezien ze nu op Tenistepanosian.com worden gedeeld, dit is mijn "Engelse blog" die ik af en toe update maar voornamelijk gebruik voor de webshop en om de Engelse vlogs te posten. Laat me weten in de comments of je de Engelse video's ook graag op Fitbeauty.nl wilt zien (in een aparte extra post). Hieronder in ieder geval de shoplog/boodschappen van de Lidl en de Haagse markt!
HEALTHY GROCERY HAUL | THE CHEAPEST YOU'VE EVER SEEN! | Teni Stepanosian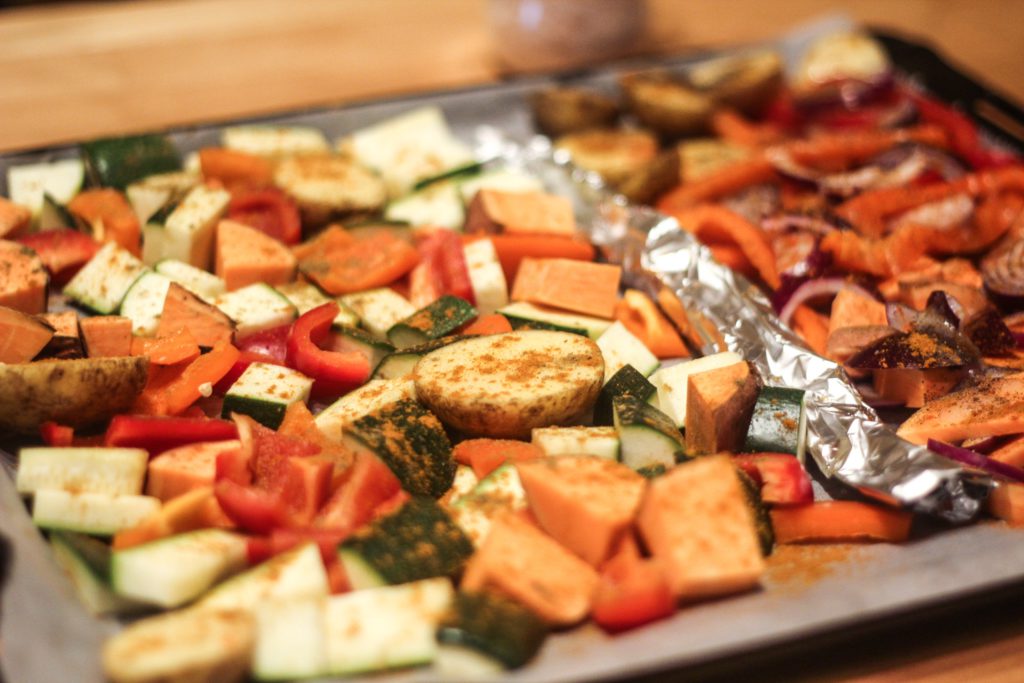 We beginnen met een ovenplaat bomvol groente, ui, zoete aardappel en gewone aardappel.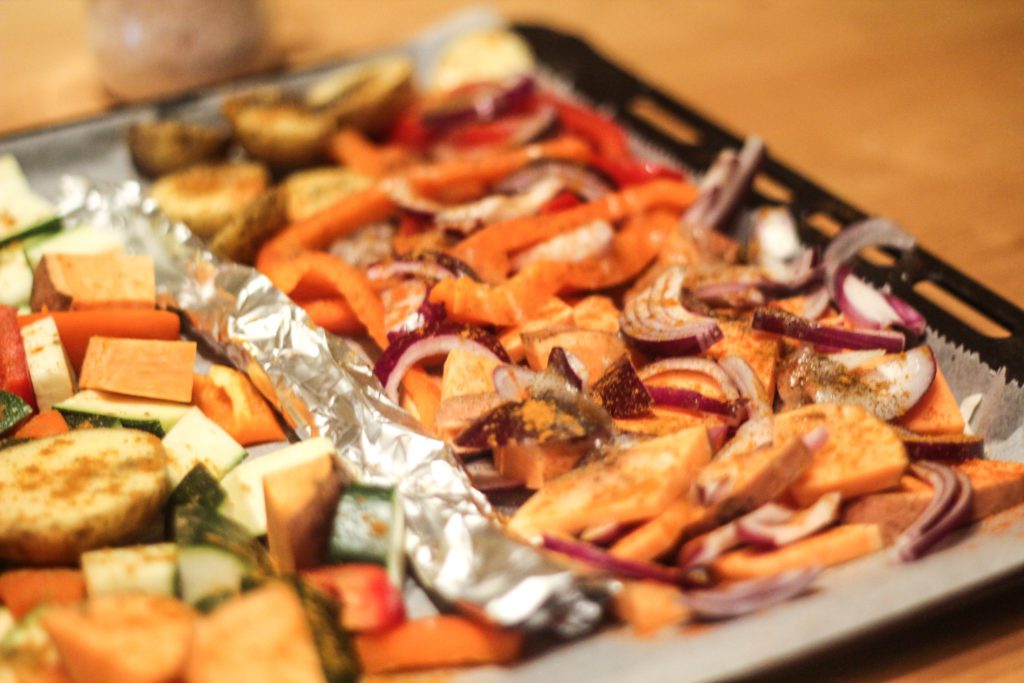 Met wat kokosolie, paprikapoeder, peper, zout en komijn voor 30 minuten in een voorverwarmde oven van 200 graden Celsius.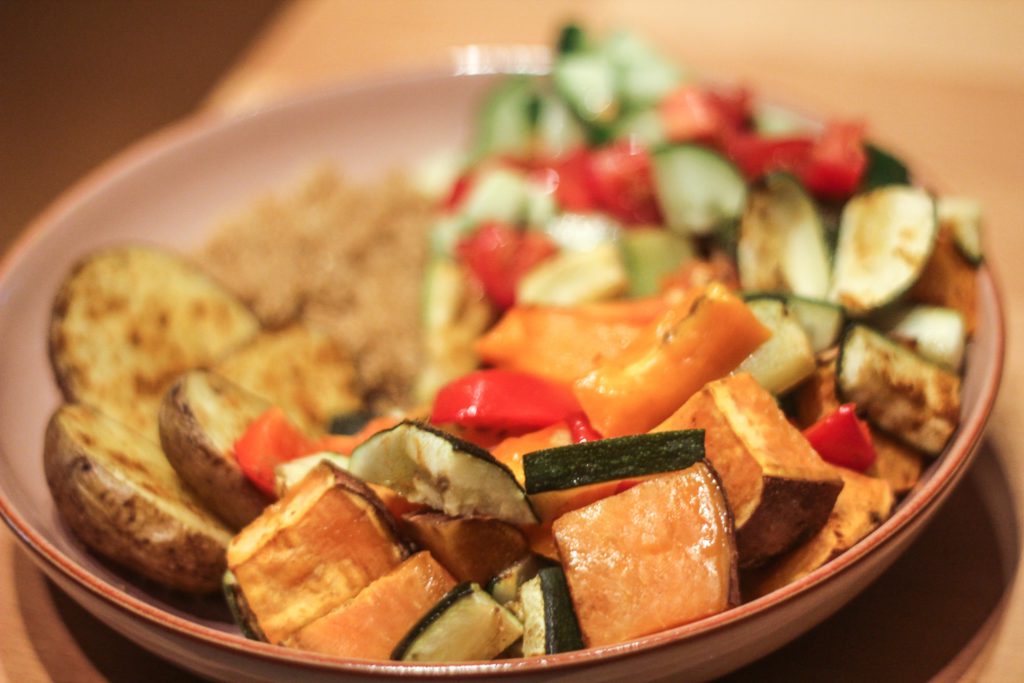 Quinoa, tomaat, paprika en het lekkers uit de oven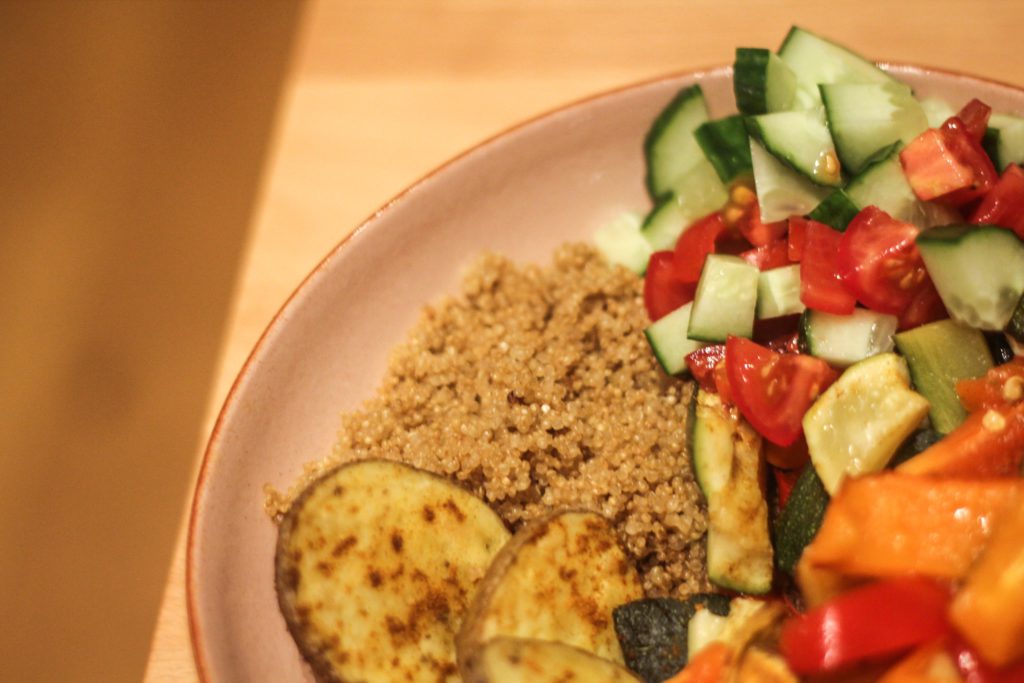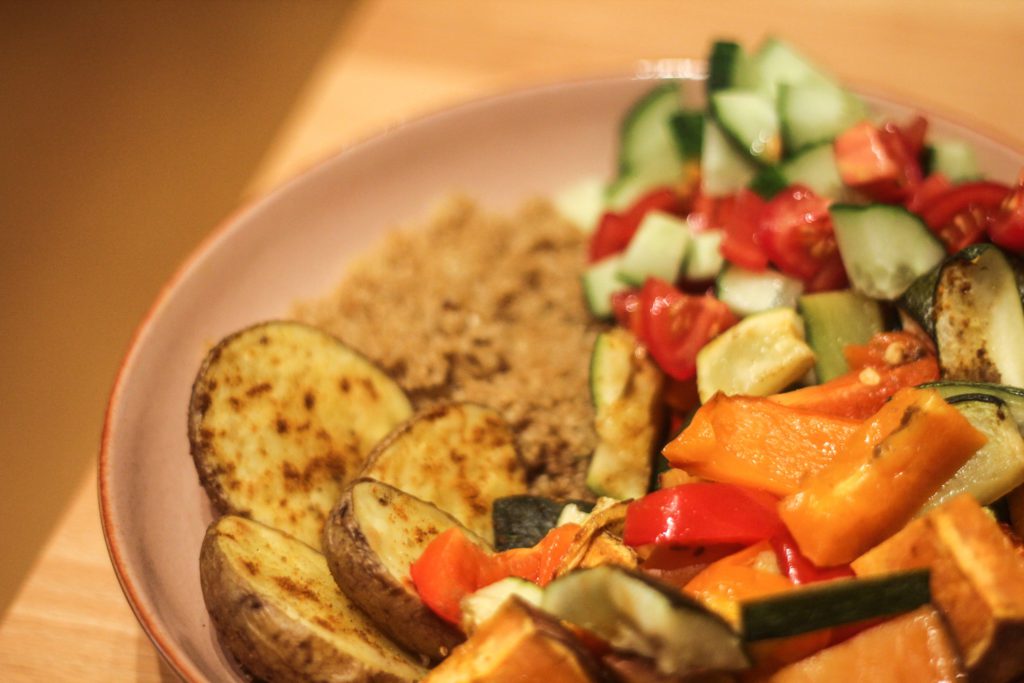 Heerlijk.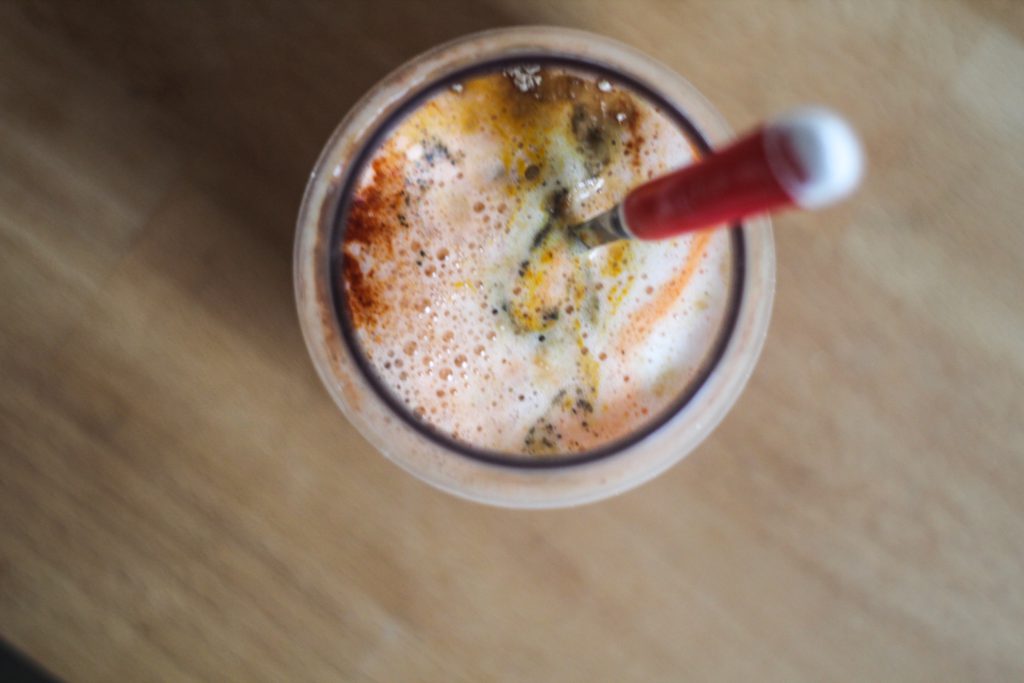 Het beruchte ochtendshotje: appelazijn, citroen, gember, kurkuma, peper, cayenne en maca (en soms nog een wortel)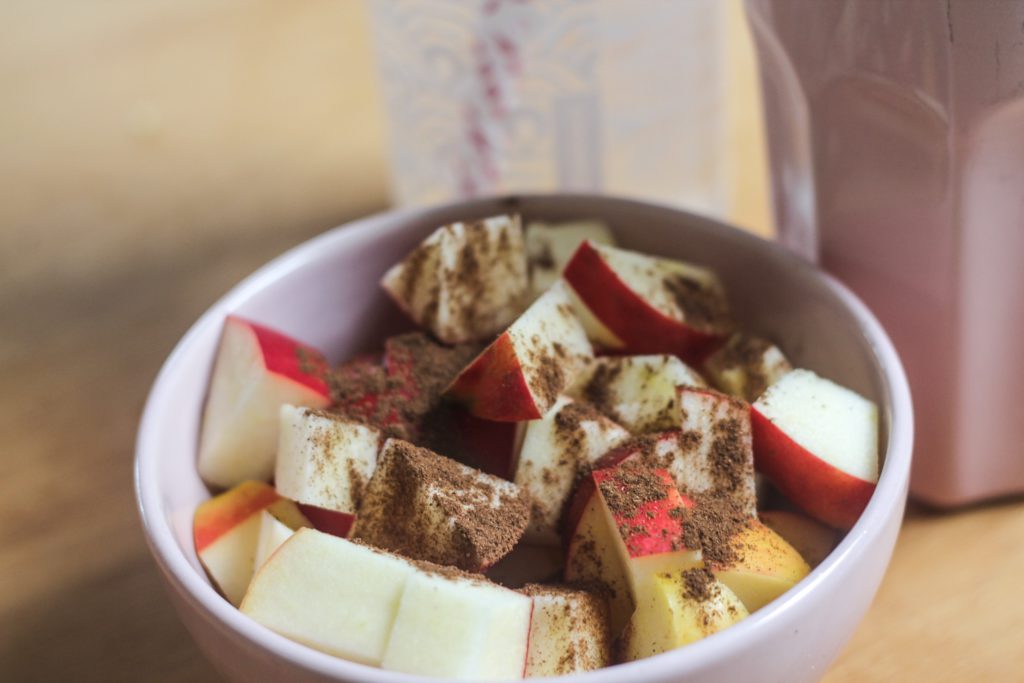 Appel met kaneel en een kop koffie erbij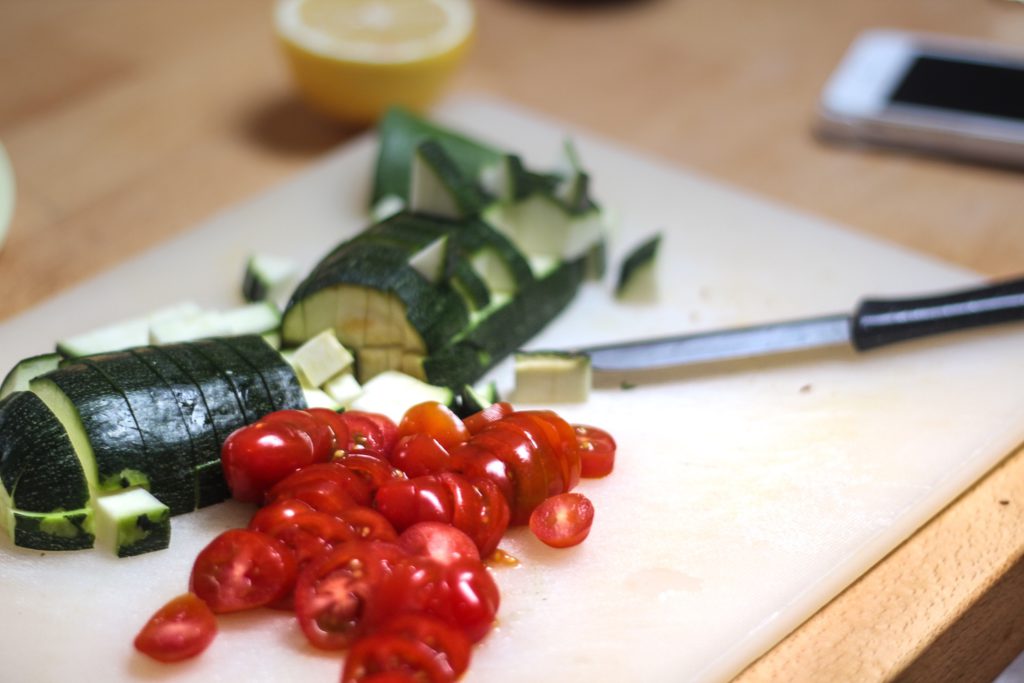 Het is tijd voor een groente omelet!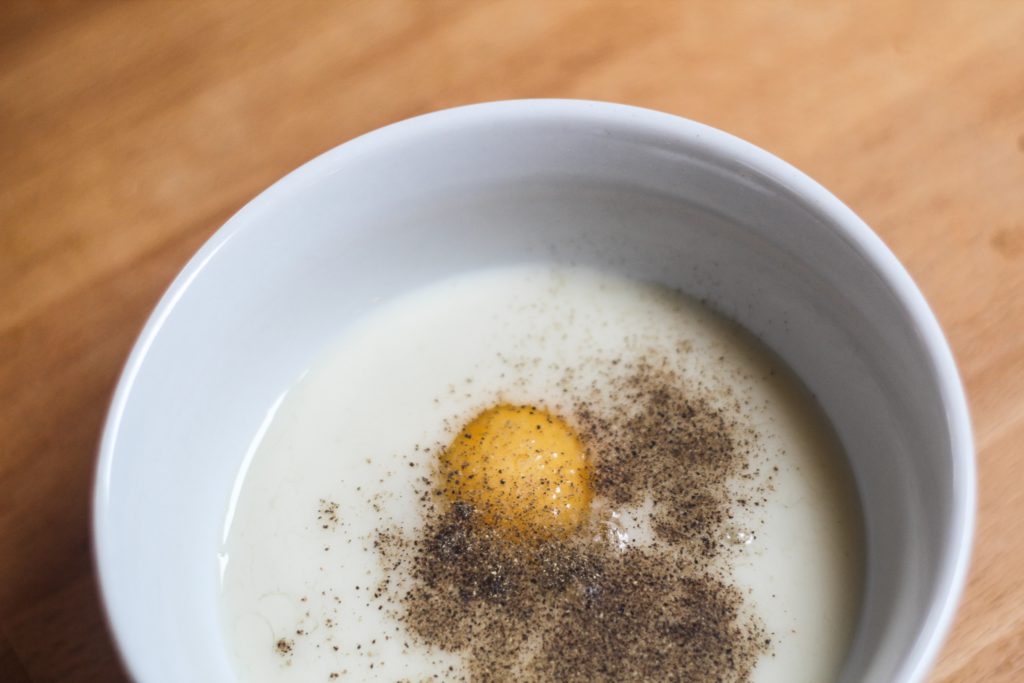 Ik doe er een scheutje amandelmelk bij, daar wordt de omelet lekker romig van.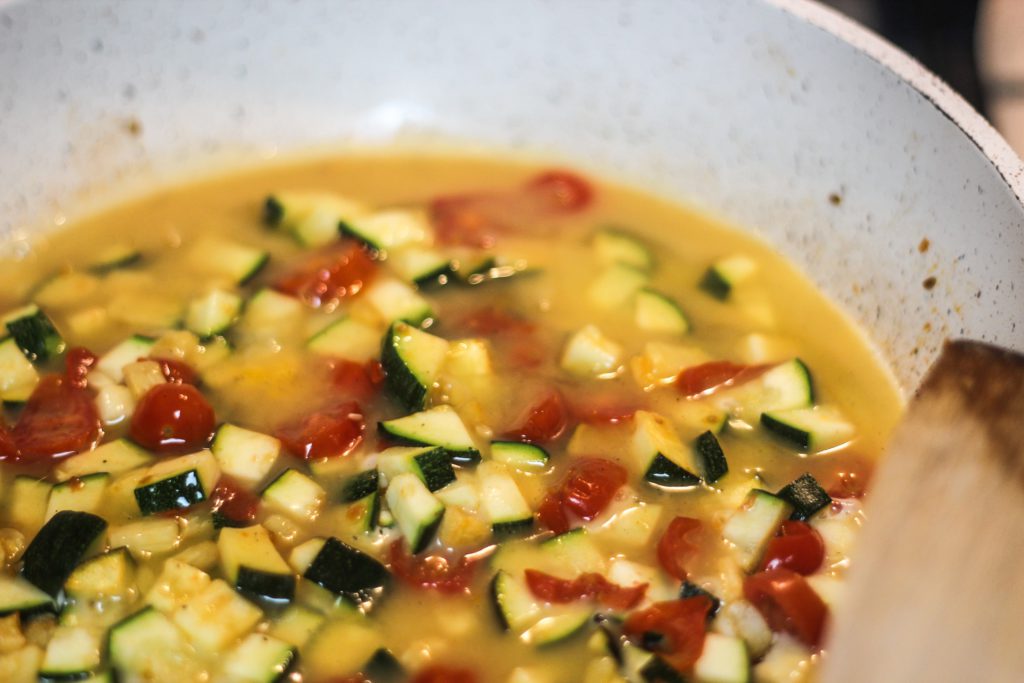 Geduld heb je er wel voor nodig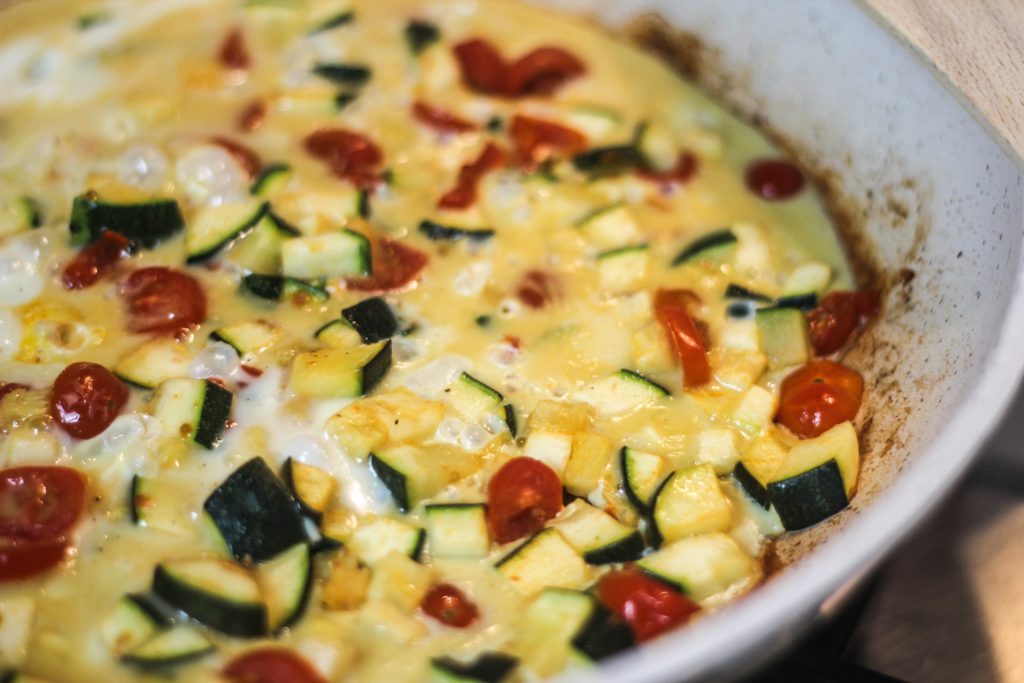 En klaar!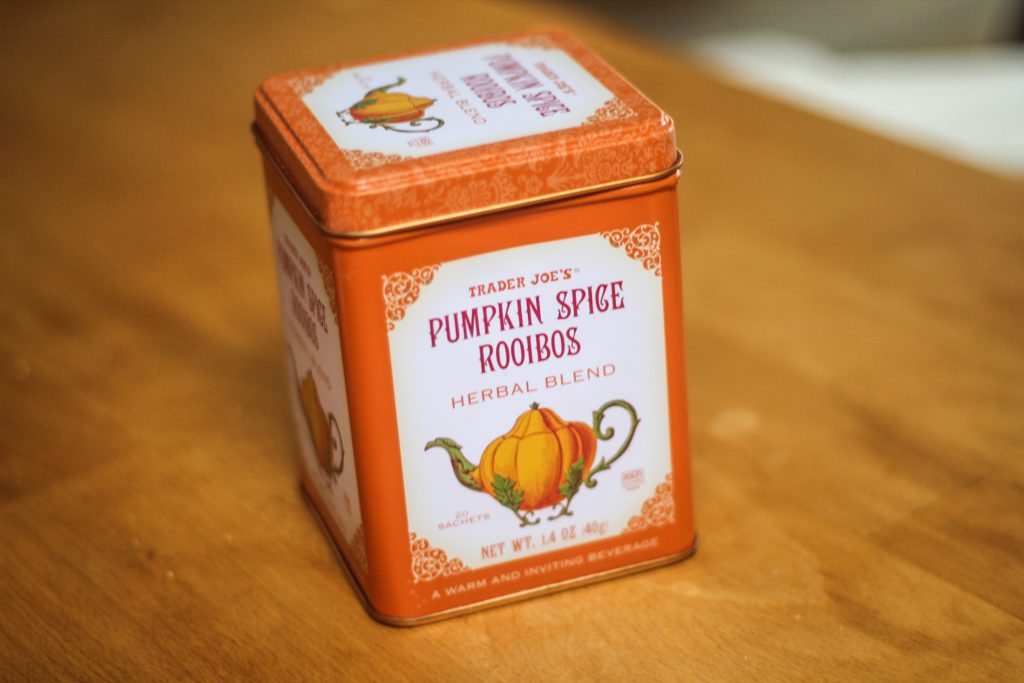 Ik had Pumpkin Spice thee uit Amerika meegenomen en had er ineens weer heel veel zin in.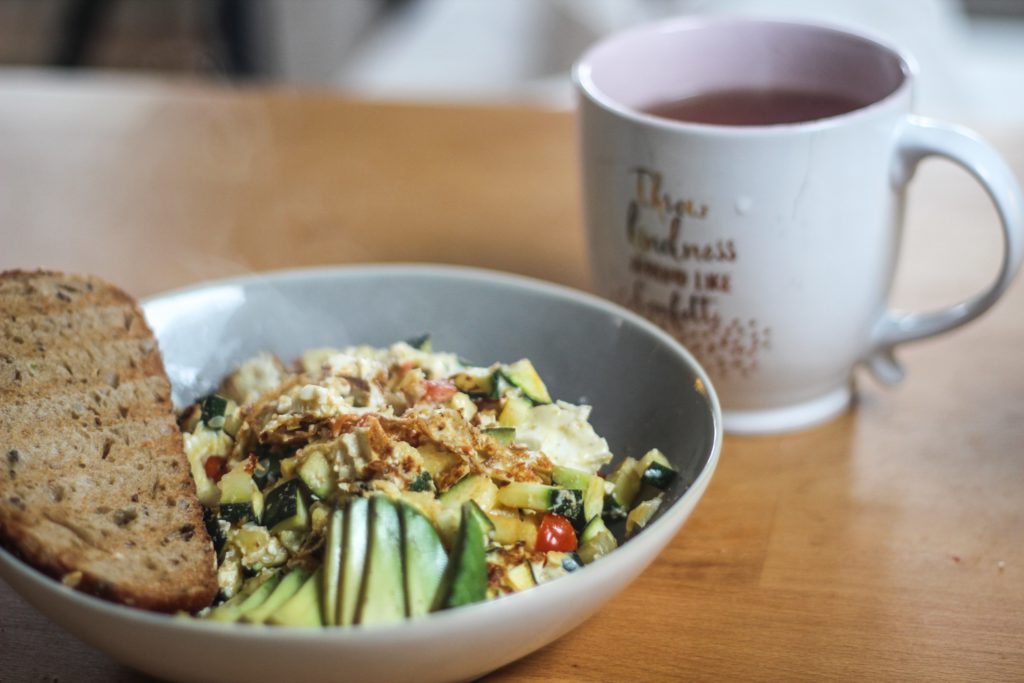 Dit was dan de maaltijd, groente omelet met brood en avocado. Hmm!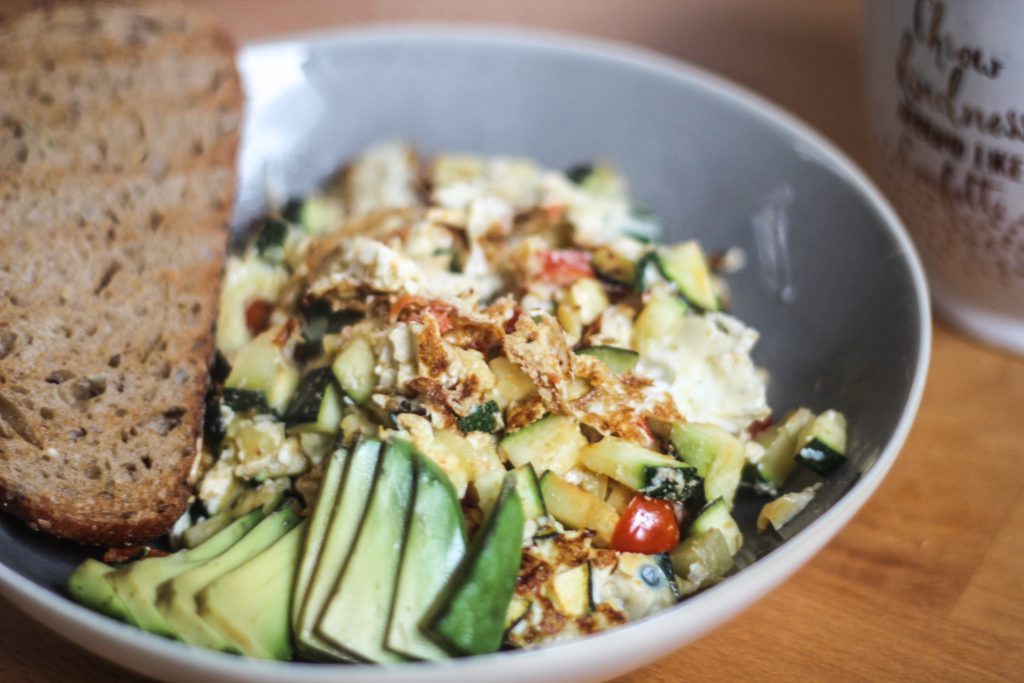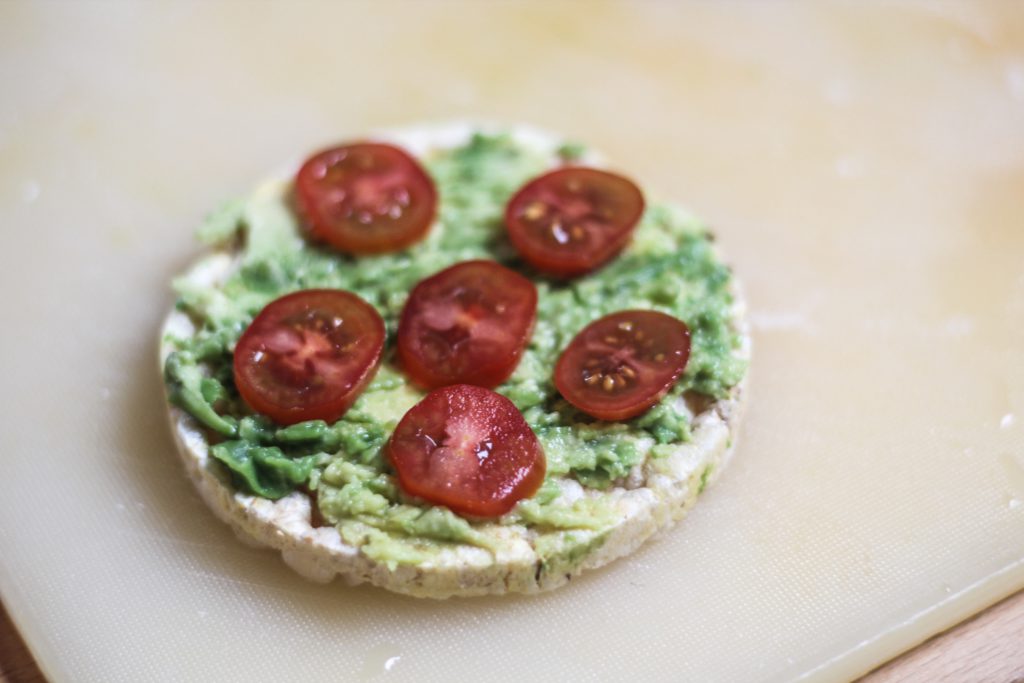 Maïswafel met avocado en cherry tomaten als snack.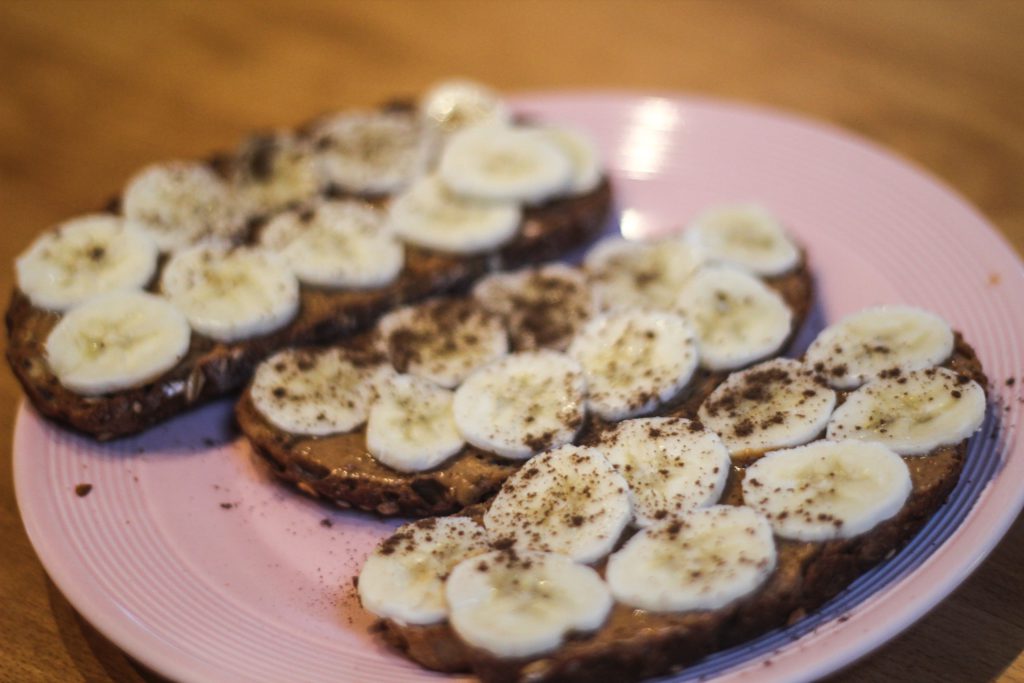 Brood met pindakaas, banaan en kaneel.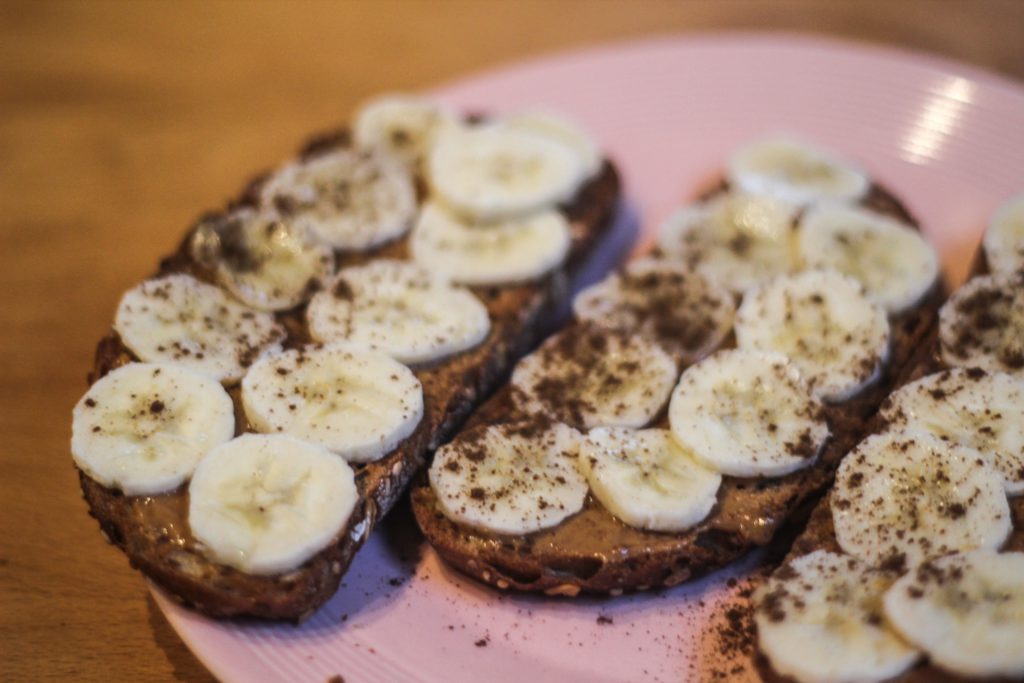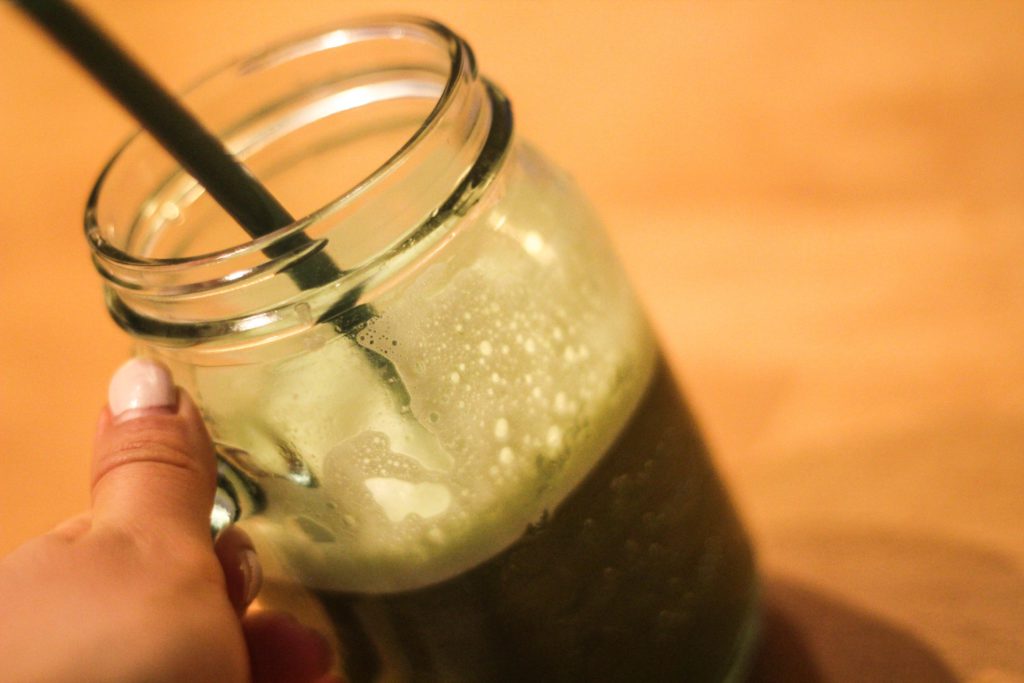 Selderijsap in de ochtend.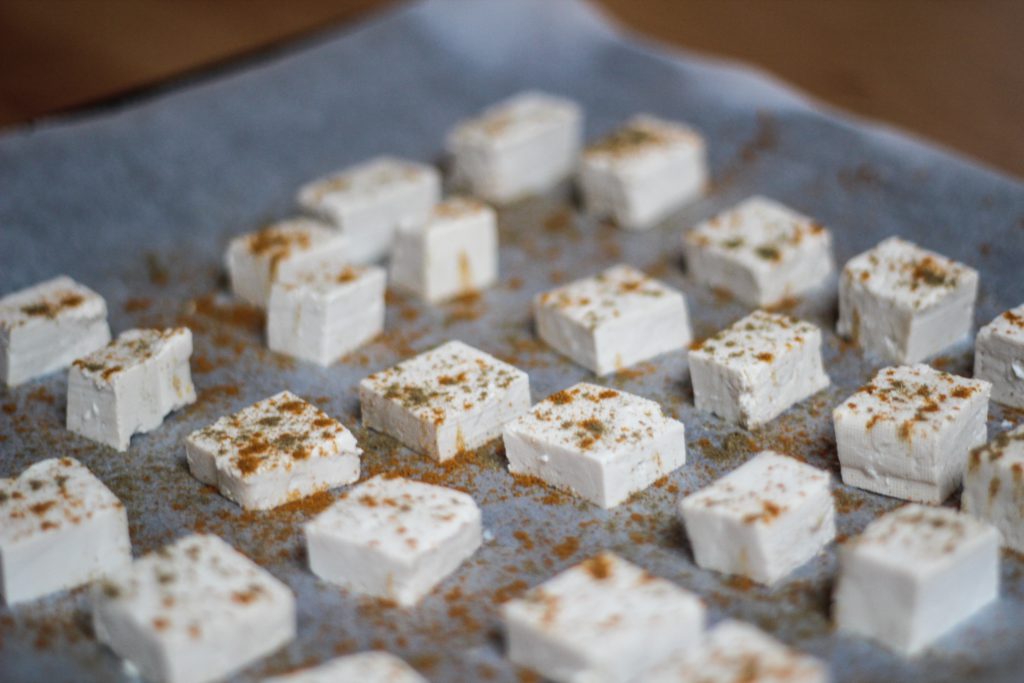 Ik heb weinig geduld voor tofu en/of tempeh in een pan. Daarom maak ik ze liever klaar in de oven!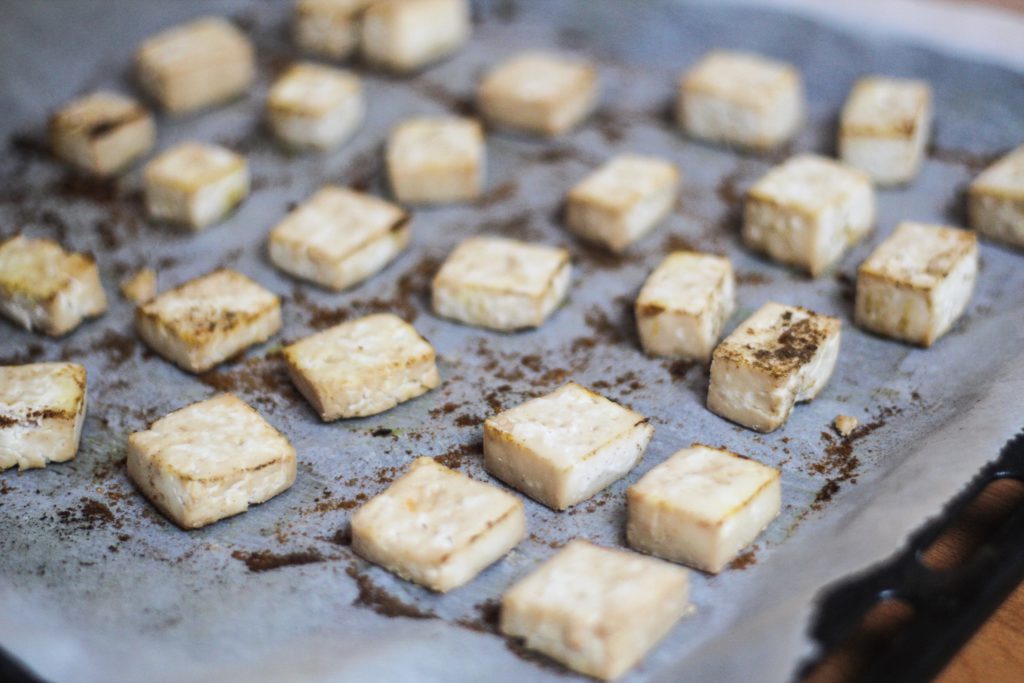 Je kunt ze halverwege even omdraaien, maar dat hoeft niet.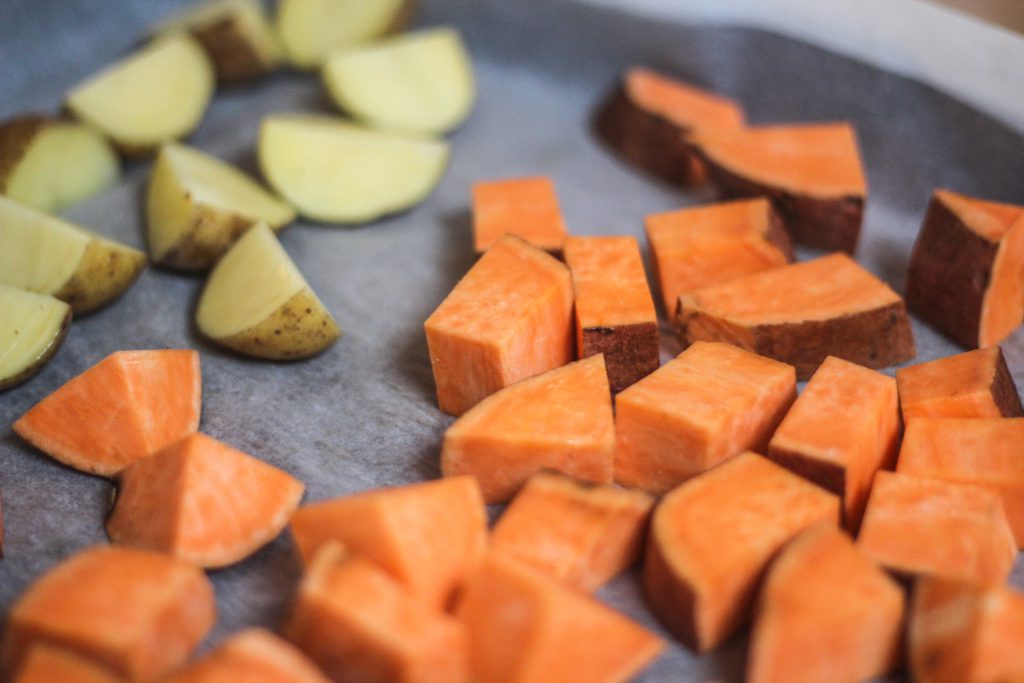 Lekker wat aardappelen de oven in – flinke meal prep.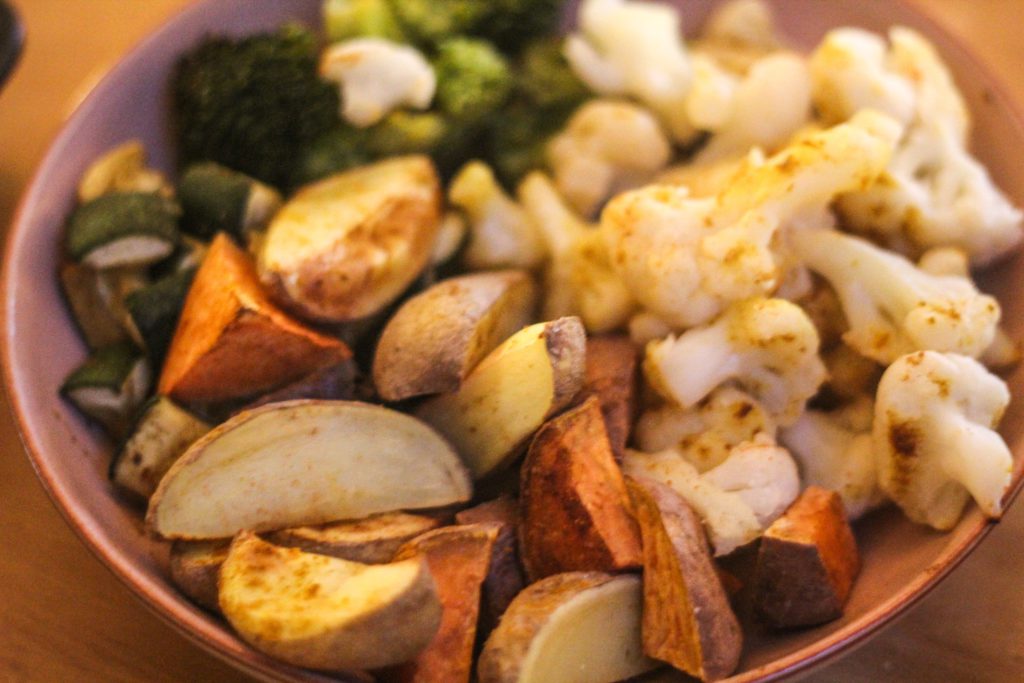 Eetsmakelijk! Bloemkool, broccoli, courgette, aardappel en zoete aardappel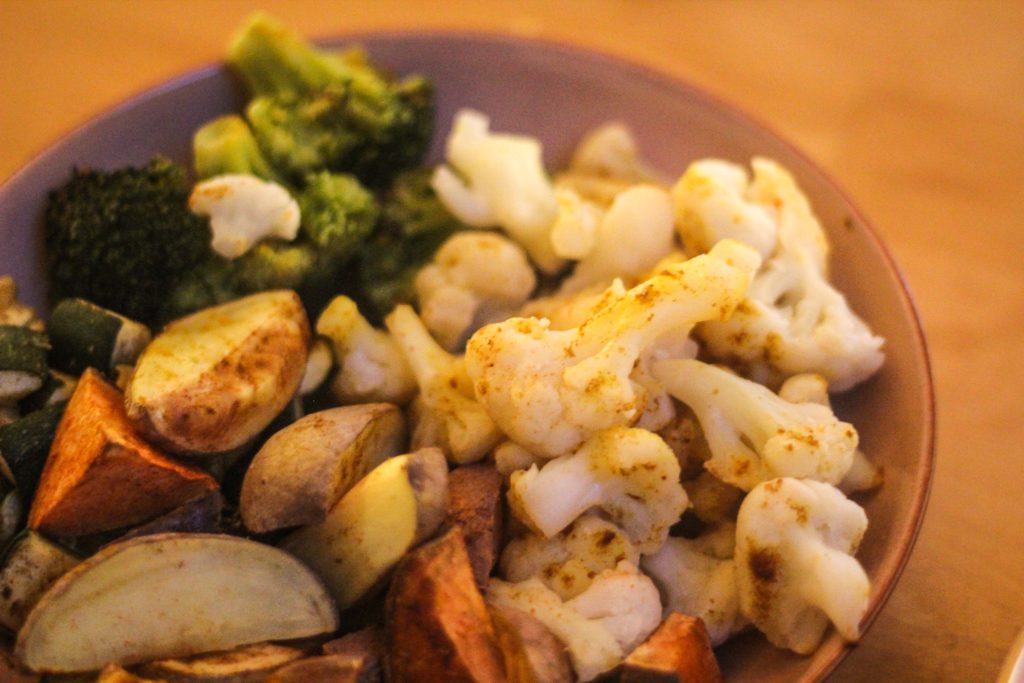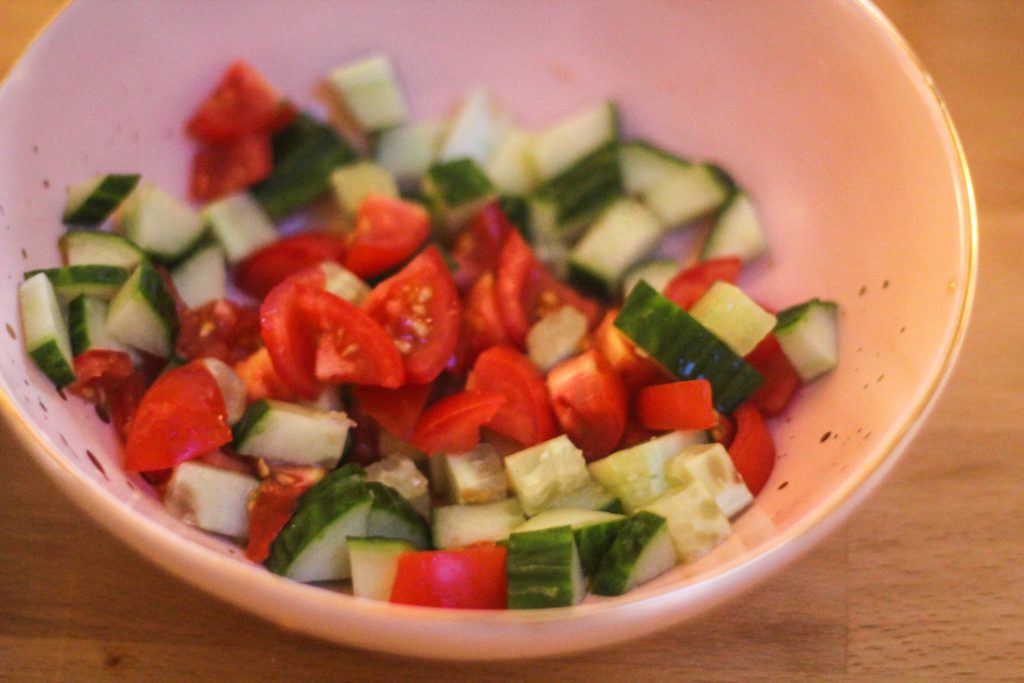 Laatste restjes komkommer en tomaat.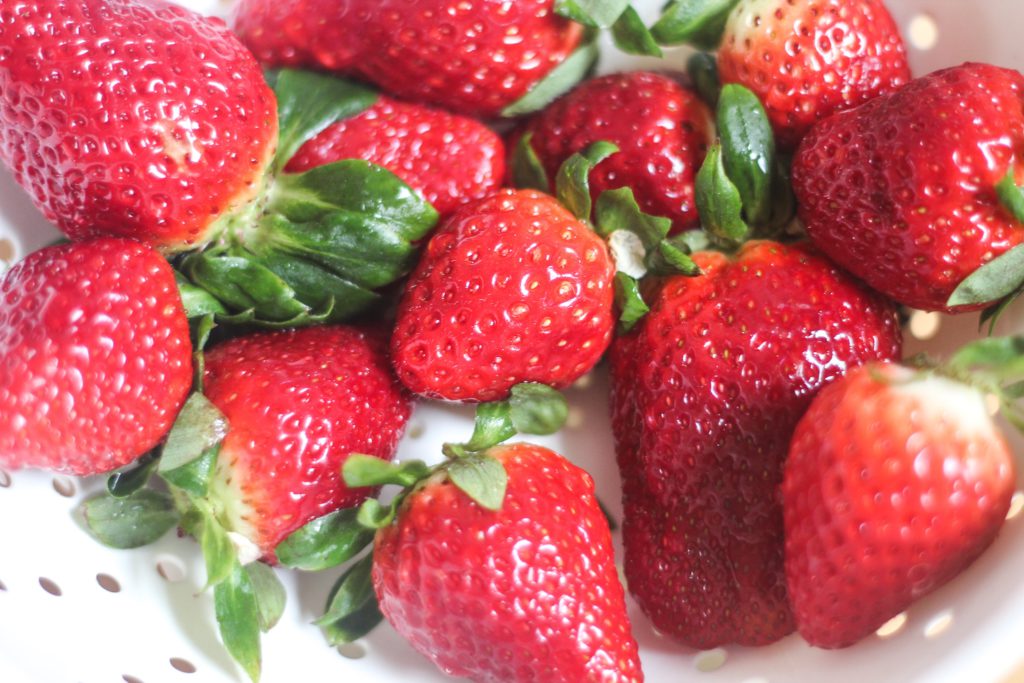 Aardbeien van de markt! JUM!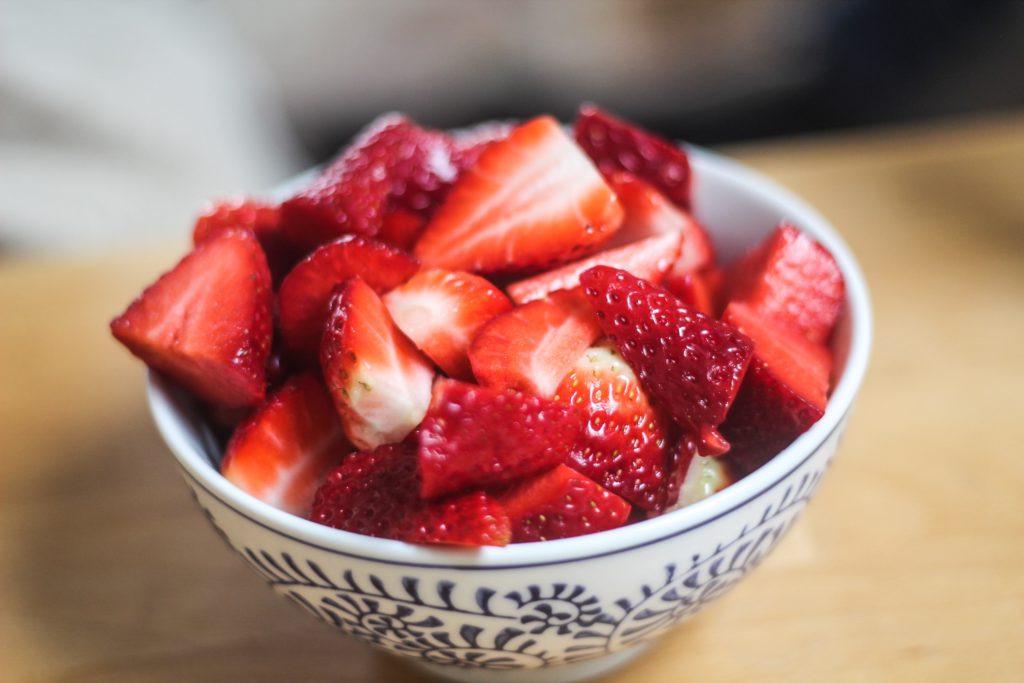 Wat waren ze heerlijk.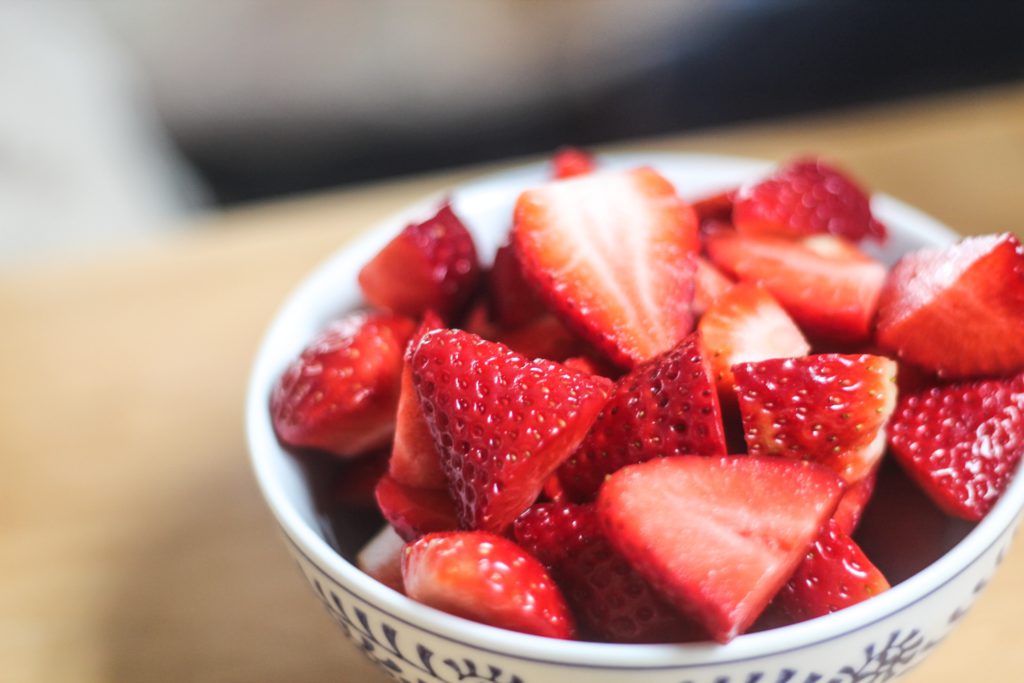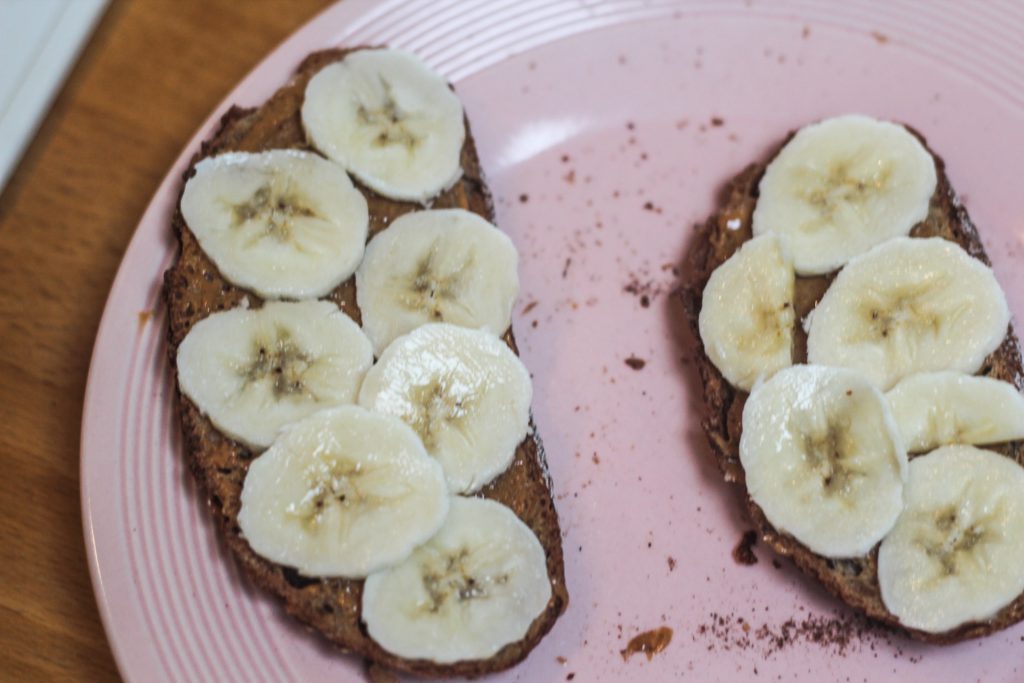 Laatste sneetjes brood, even op de grill en daarna pindakaas en banaan erop.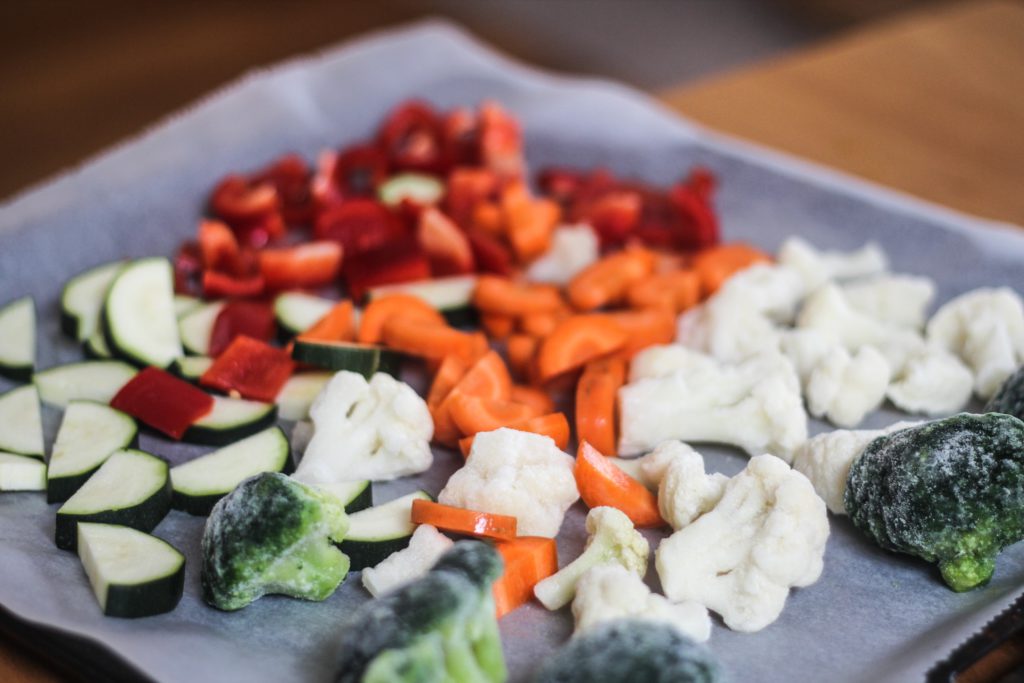 Daar gaat weer een nieuwe batch! De bloemkool en broccoli komen uit de vriezer.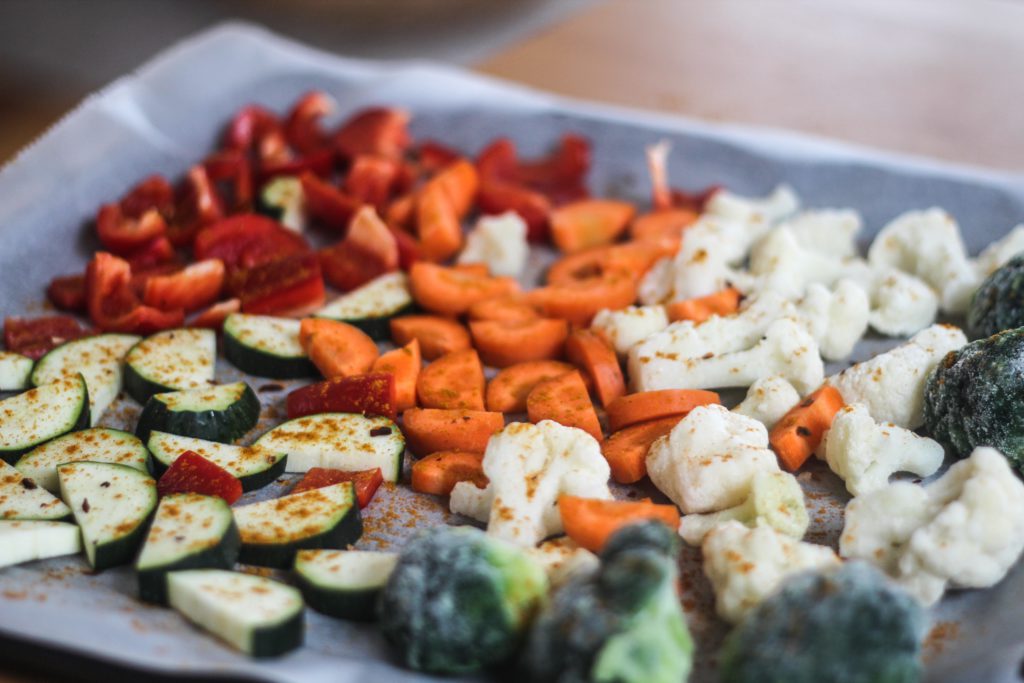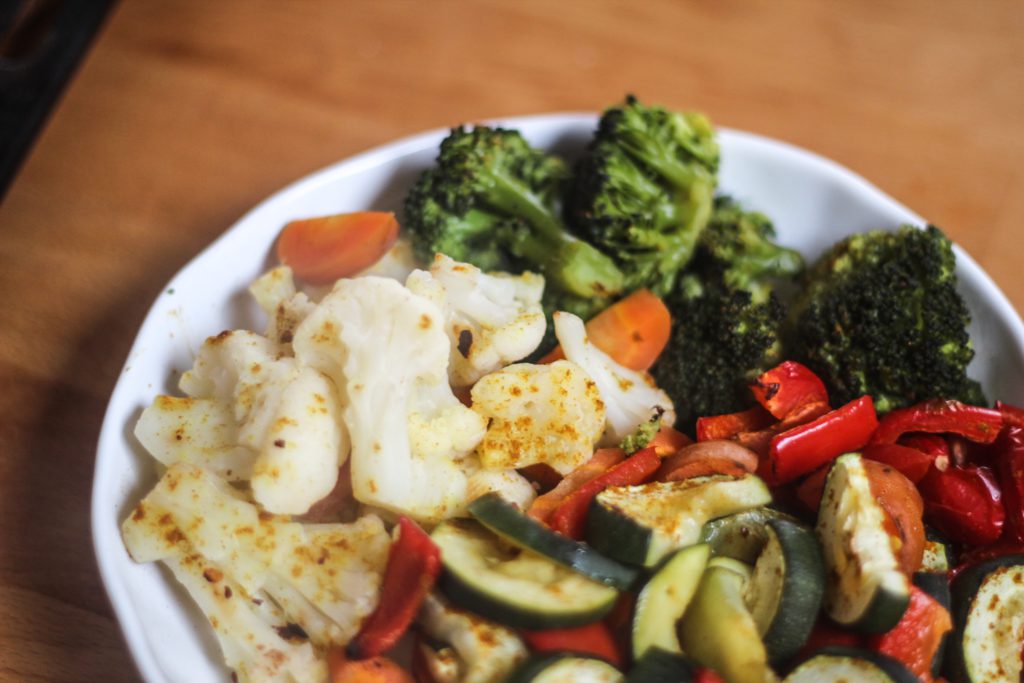 Hier word ik heel blij van!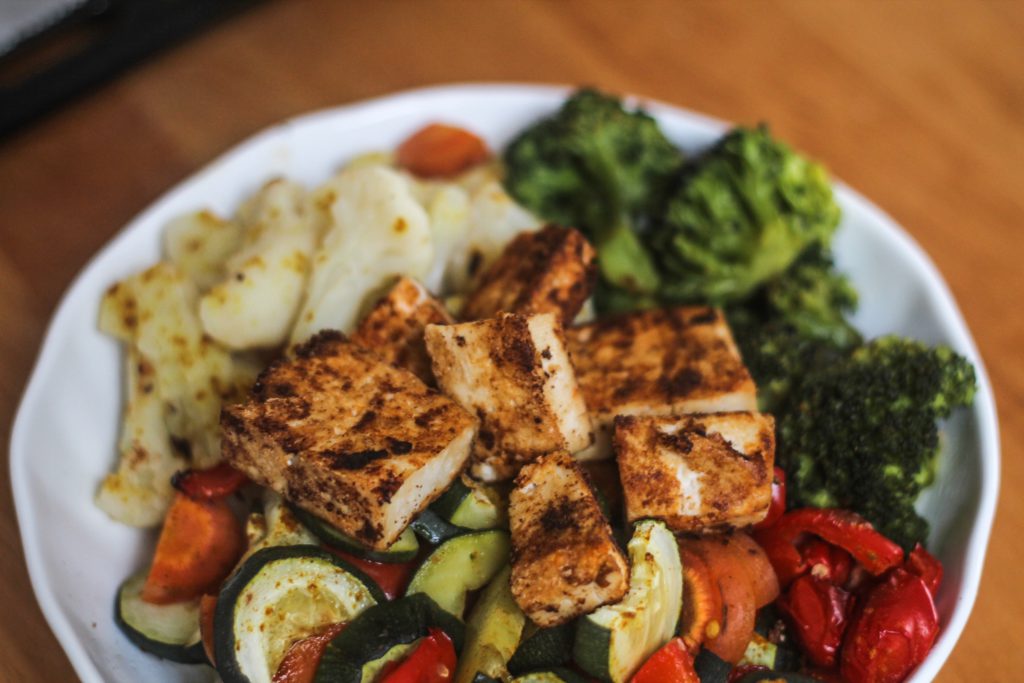 Nog wat tofu bovenop en klaar.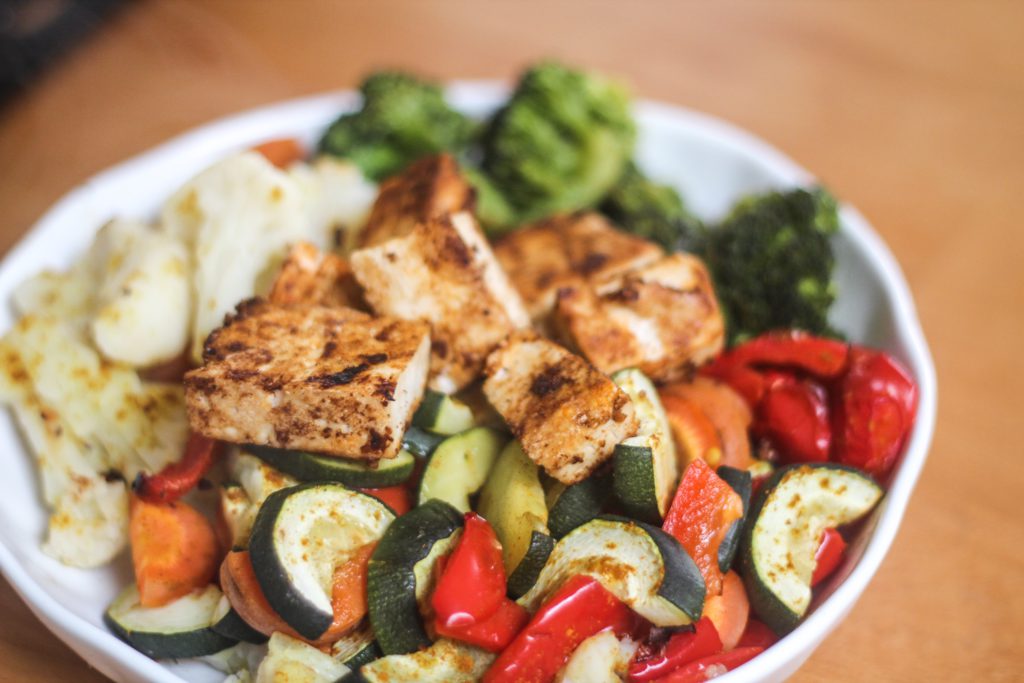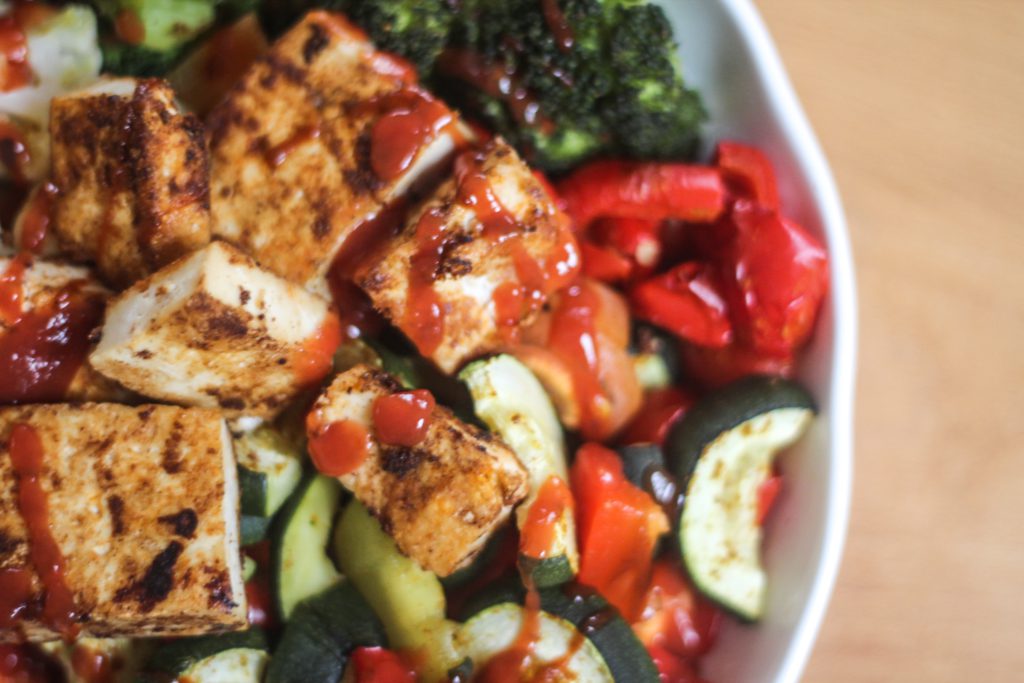 En oja ehm, ketchup + sriracha. Ik houuuu van ketchup op mijn groente haha.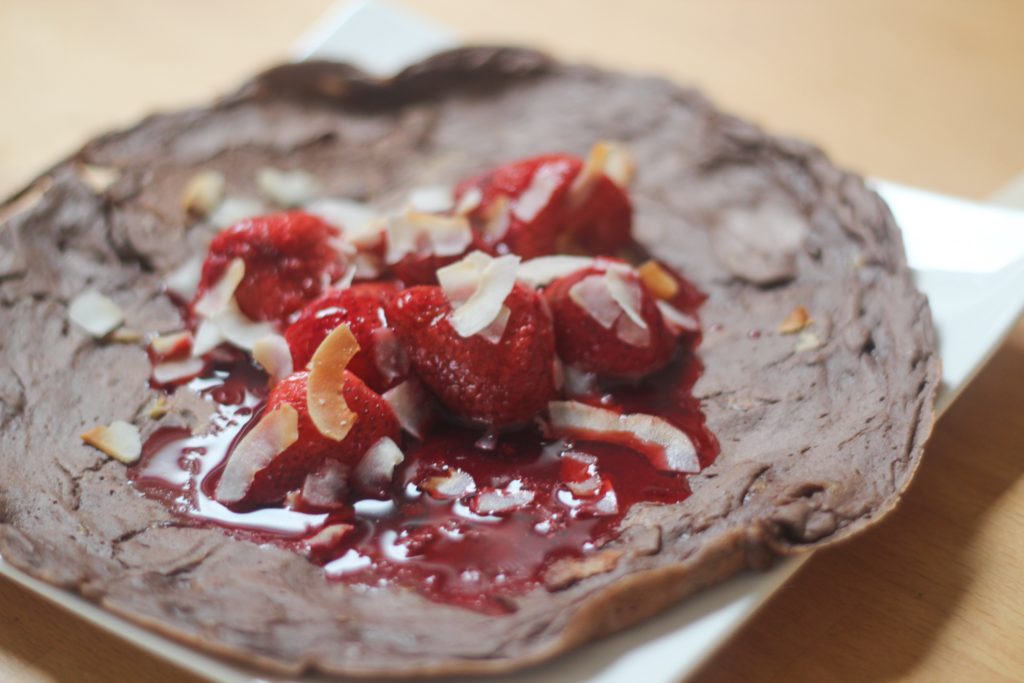 Banaan-ei-eiwit pannenkoek met aardbeien en kokos.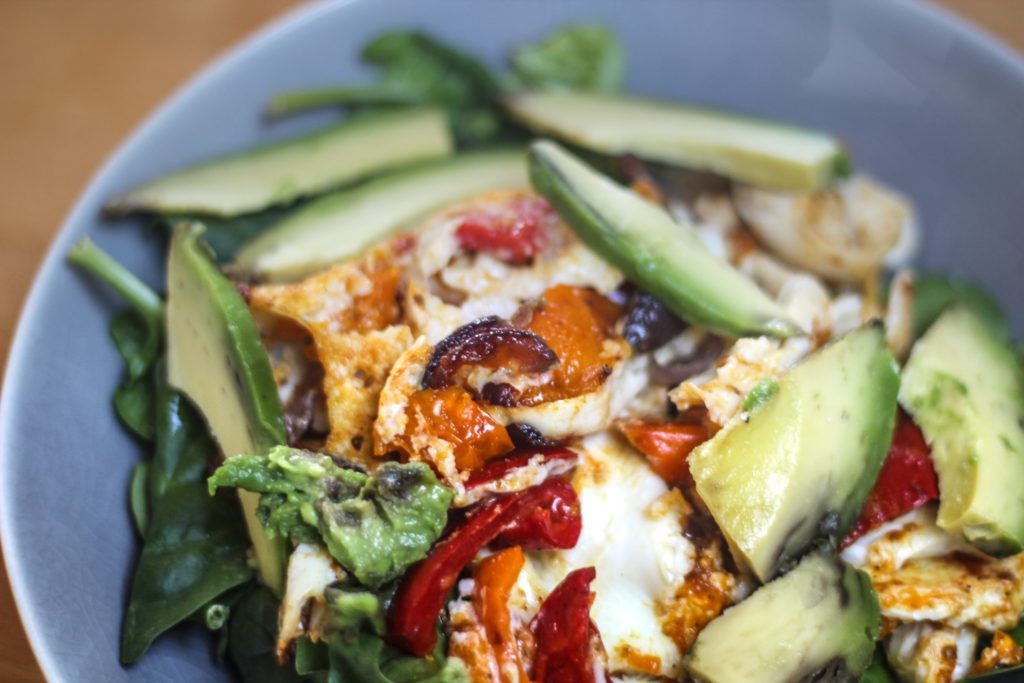 Een heerlijke groente omelet op een 'bodempje van spinazie' met avocado bovenop.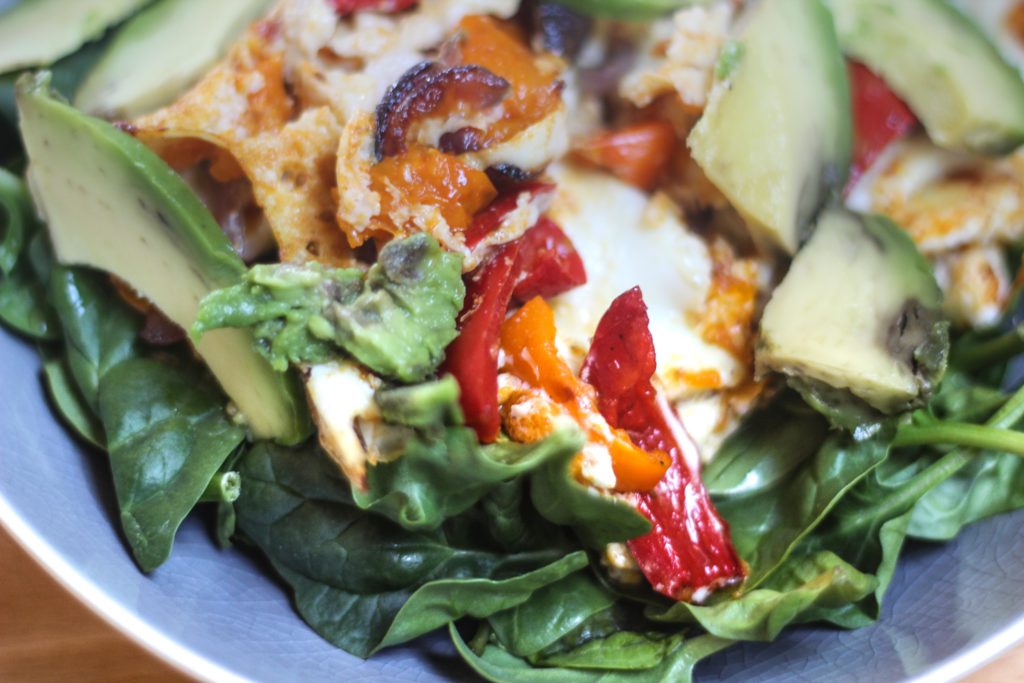 Dit was zo lekker! Ik zit denk ik in een omelet fase 😉
Heb je ook eetfases? Zo ja, in welke zit je nu?