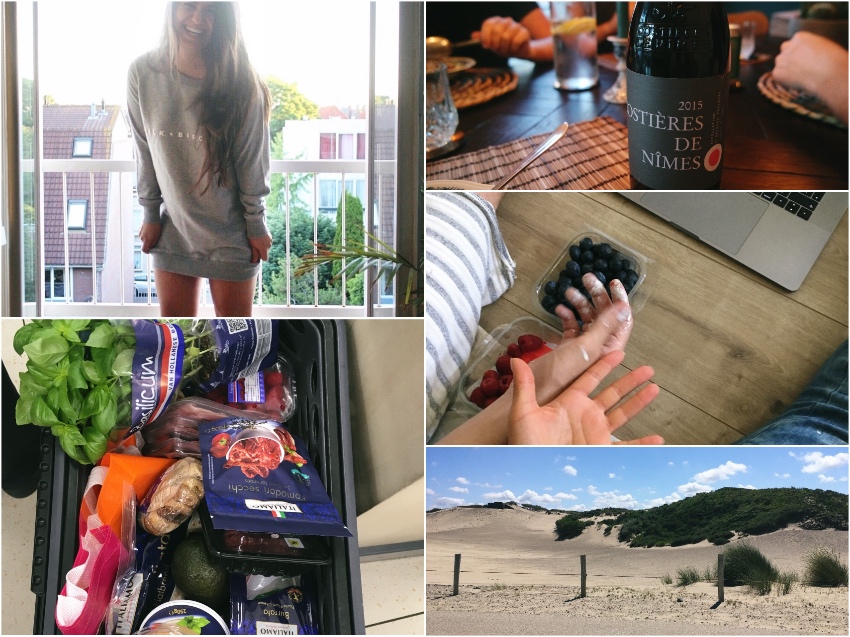 De afgelopen week stond in het teken van 'catching up on life', oftewel; eindelijk weer tijd vrijmaken voor de andere belangrijke dingen in het leven: vrienden zien die ik lang niet heb gezien, langs familie, hardlopen, uitgebreid boodschappen doen, schoonmaken en vooral weer artikelen schrijven uit mijn hart. Dit was mijn week in foto's!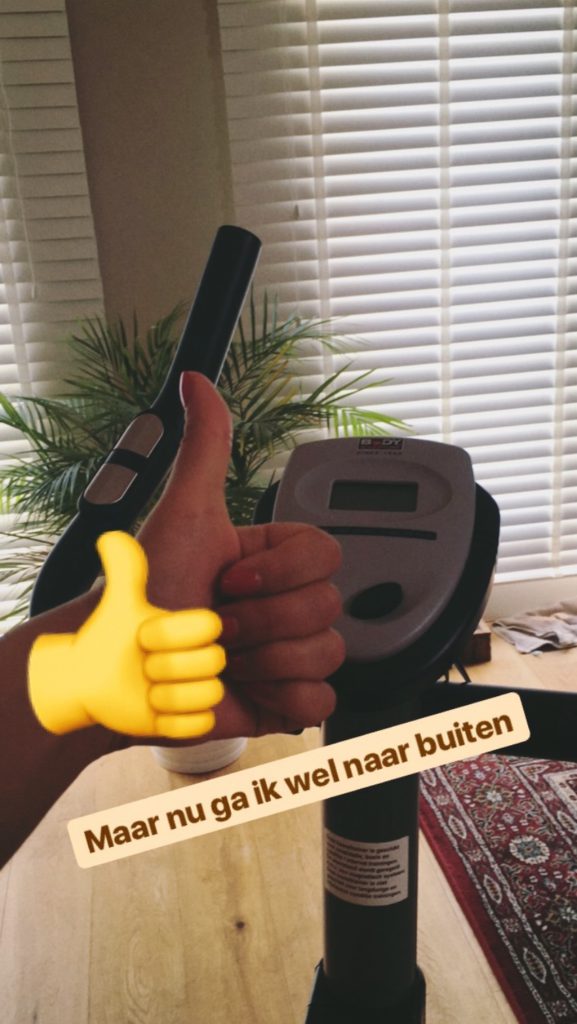 Even een hometrainer-workoutje gedaan. Wel zo makkelijk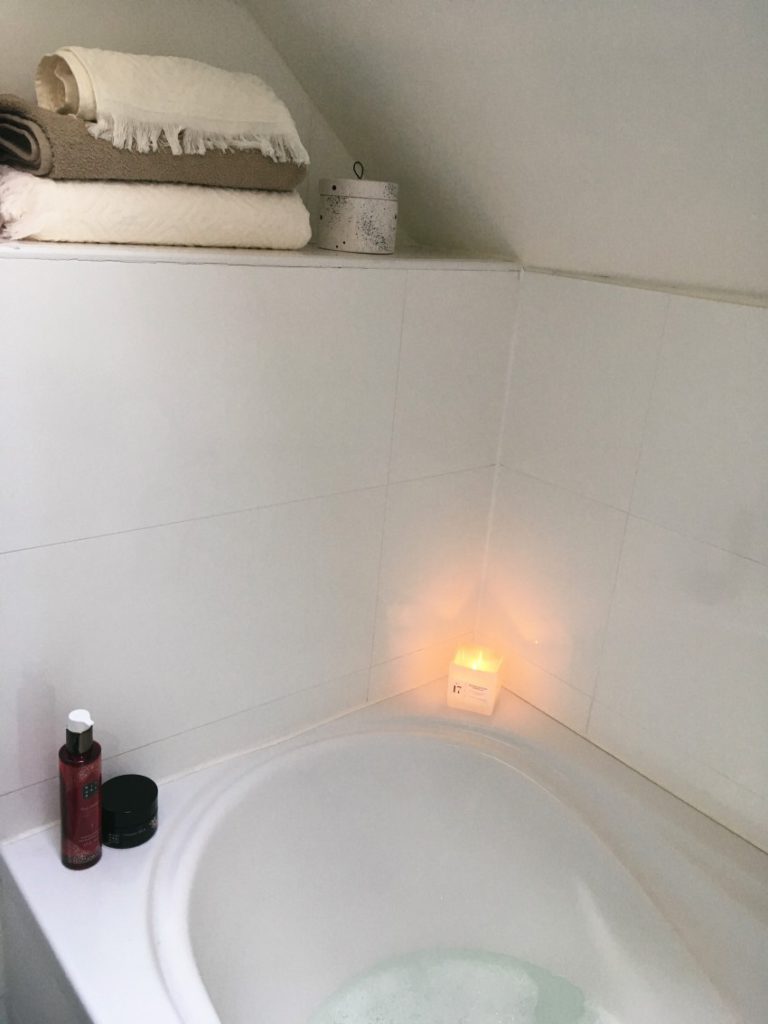 En daarna in bad! Ik begin er steeds meer van te houden eerlijk gezegd.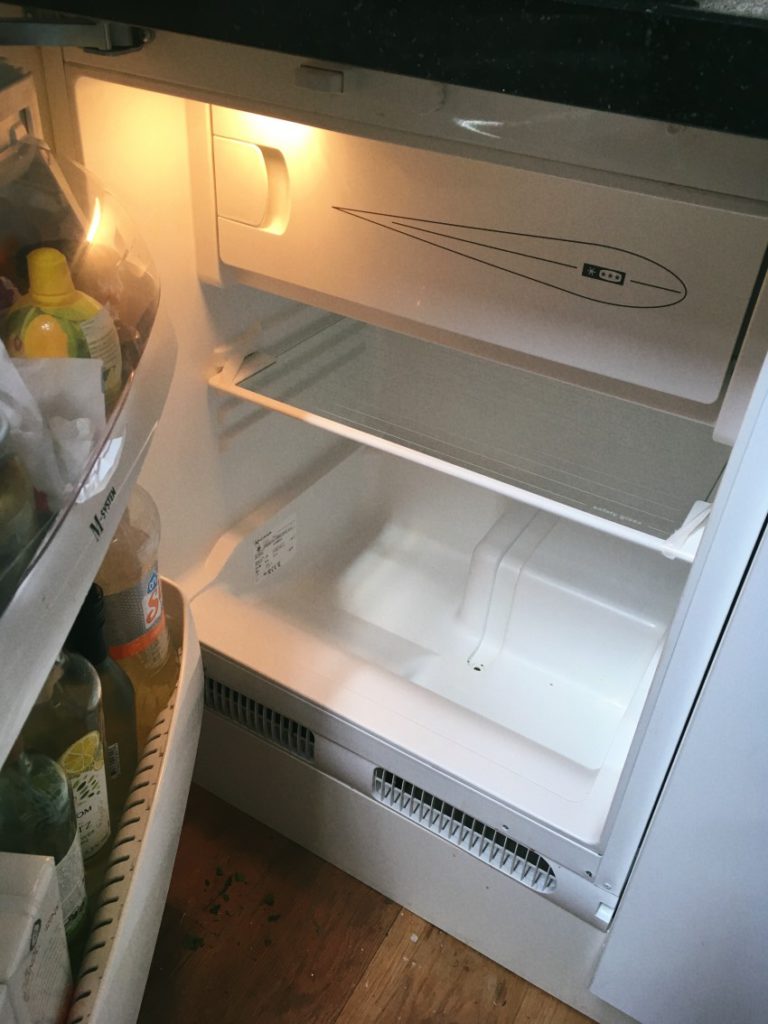 Het was écht tijd om de koelkast eens goed schoon te maken..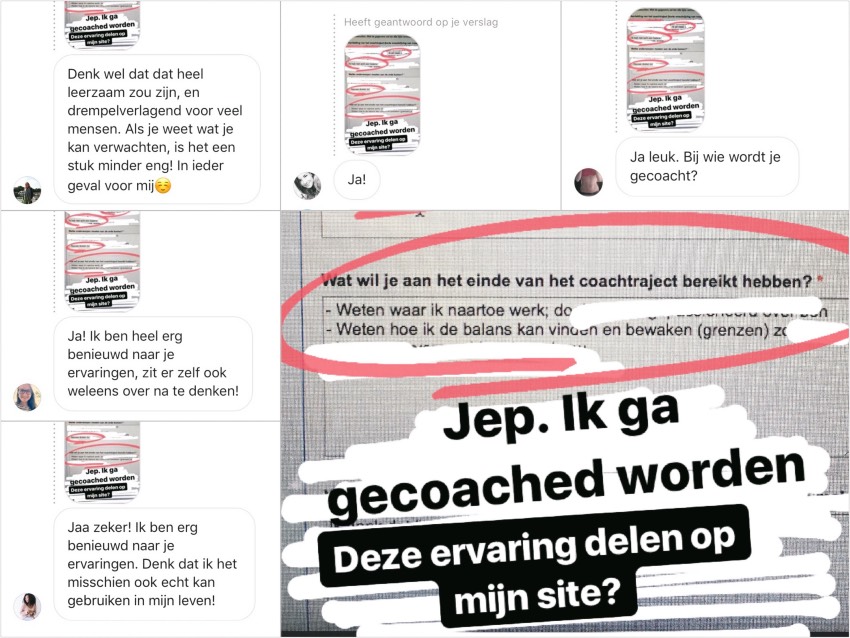 Ik ga gecoached worden, om meer balans te vinden en nieuwe doelen te stellen.. Omdat ik niet zo oververmoeid wil zijn als de afgelopen tijd. Ik zat denk ik echt aan het randje. Ik deelde dit op Insta story met de vraag of er interesse is om dit traject te delen op mijn site. En daar kwamen allen maar positieve reacties op: Ja dus!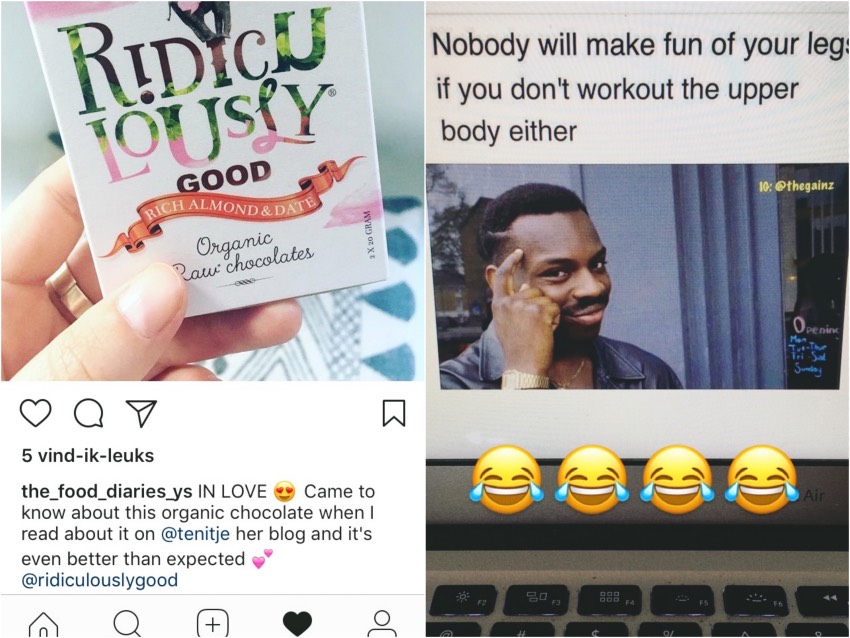 Links: zo leuk als jullie iets uit mijn favorieten post halen en er zelf ook blij mee zijn! Yay! Rechts: ik moest hier heel hard om lachen.. ;p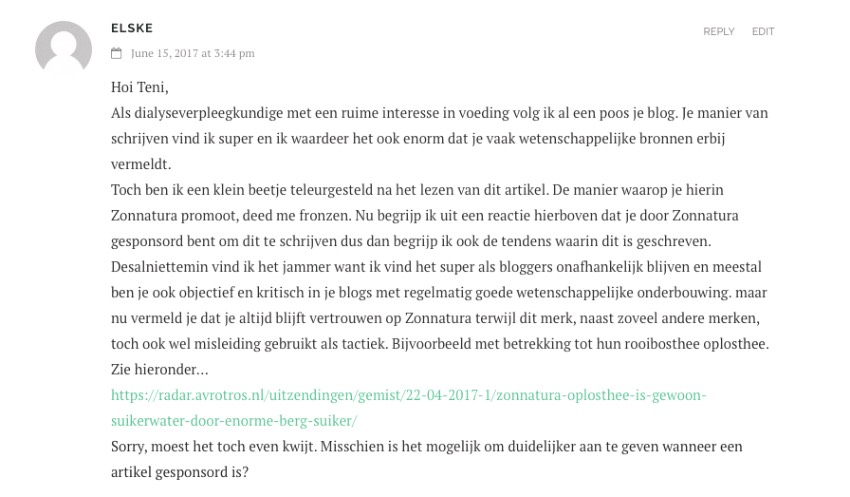 Ik kreeg deze comment van Elske op de post die ik had geschreven over Zonnatura in combinatie met een recept. Dit artikel was gesponsord door Zonnatura en ik begrijp dat daar soms wat meer duidelijkheid van jullie uit verwacht wordt. Ik nam de tijd om hierop te reageren met het onderstaande: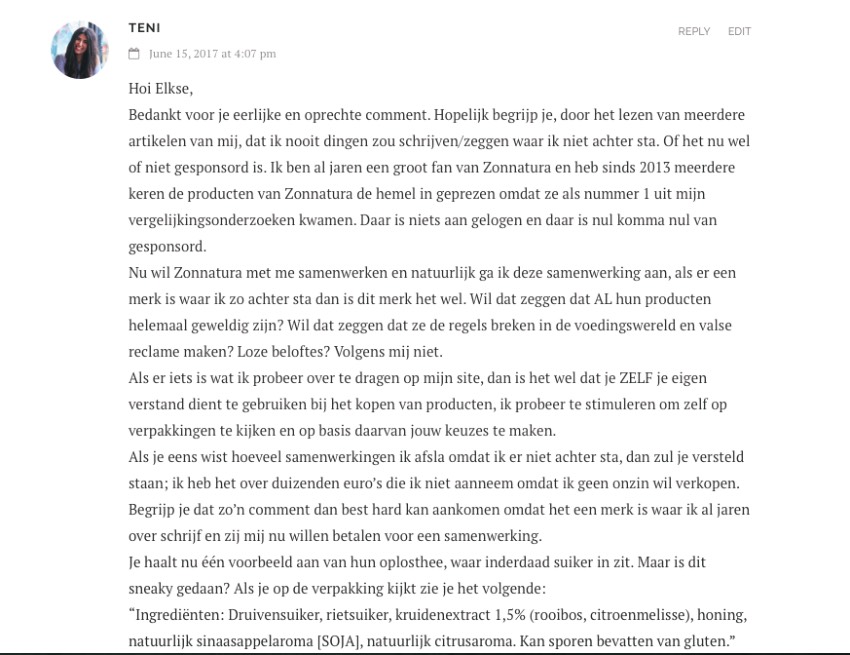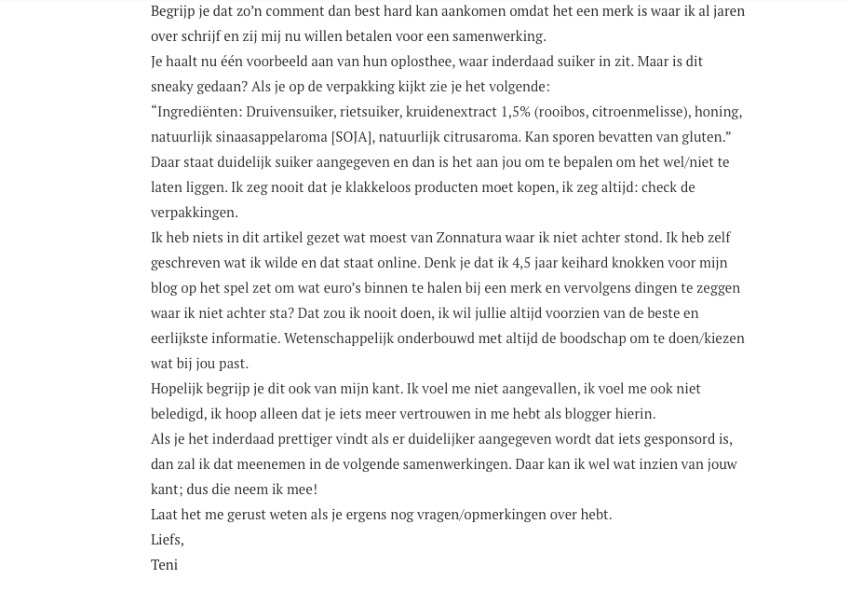 Dit was de post waar het om ging: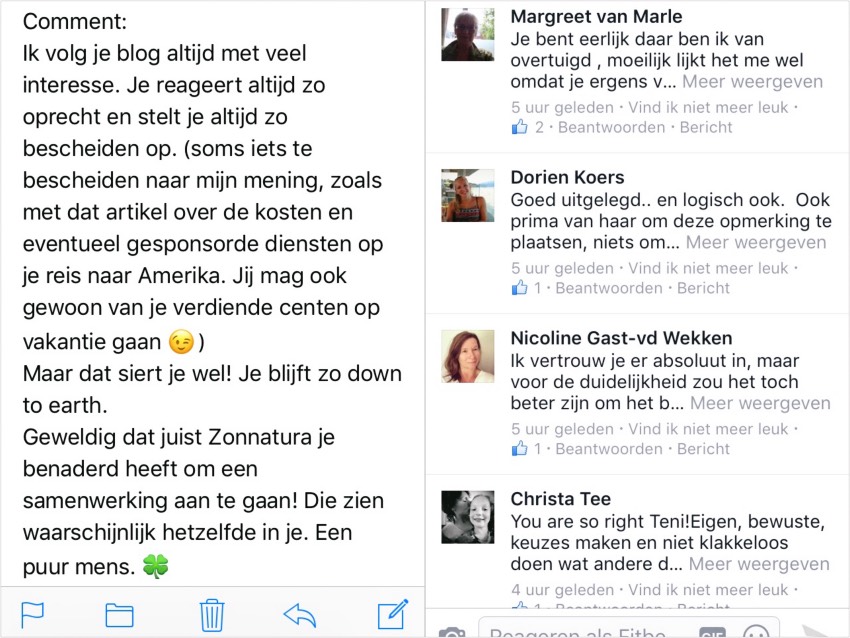 De reacties die daar vervolgens op kwamen vond ik heel fijn!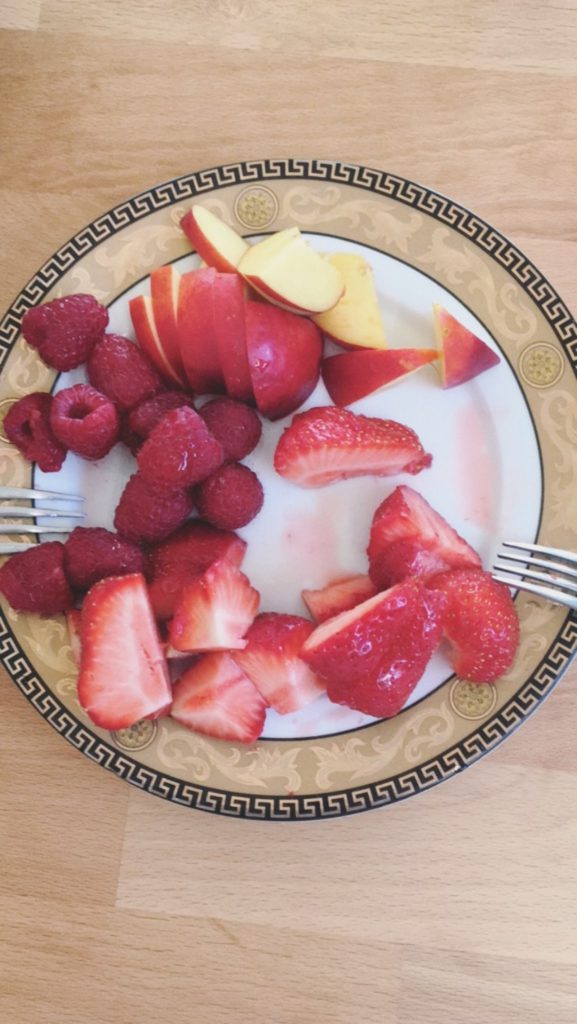 Zomerfruit!
Blije Teni
Omdat ik de 20K volgers heb bereikt op Facebook geef ik dit kookboek weg! De winactie is nog steeds gaande en kun op Facebook terug vinden.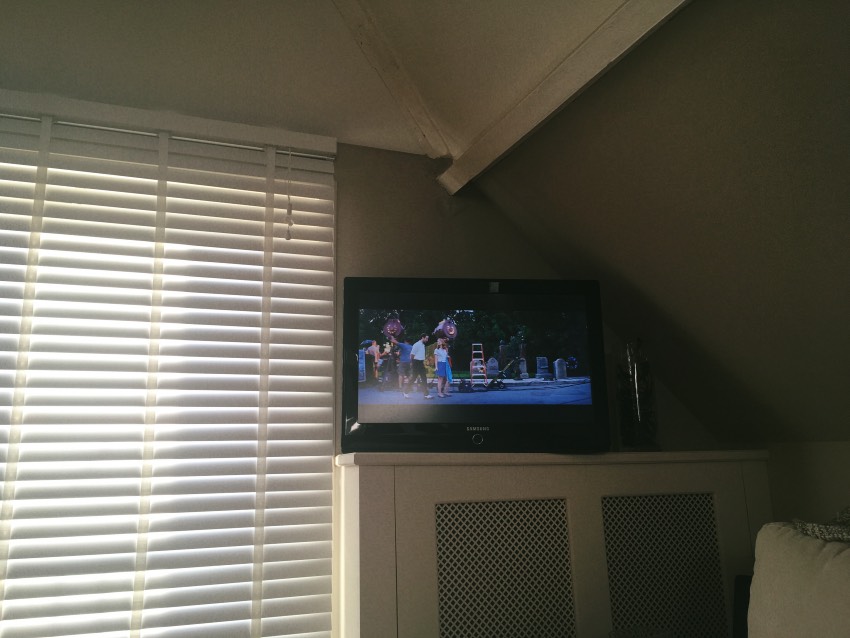 De film LaLa Land opgezet en ik moet zeggen.. Ik heb hem niet eens afgekeken.. Had er misschien te hoge verwachtingen van maar ik vond het drie keer niks. Misschien moet ik hem afkijken, zou mijn mening dan wat bijgesteld worden?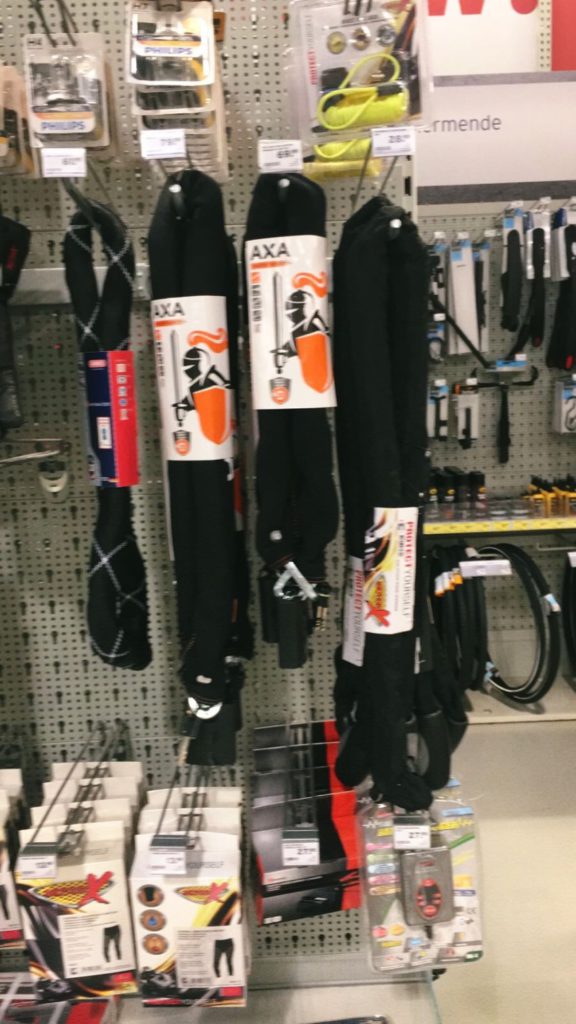 Tijd om goede fietssloten (ja, meervoud) te kopen om mijn nieuwe fiets in Amsterdam zo veilig mogelijk vast te maken.. Wie heeft hier advies over?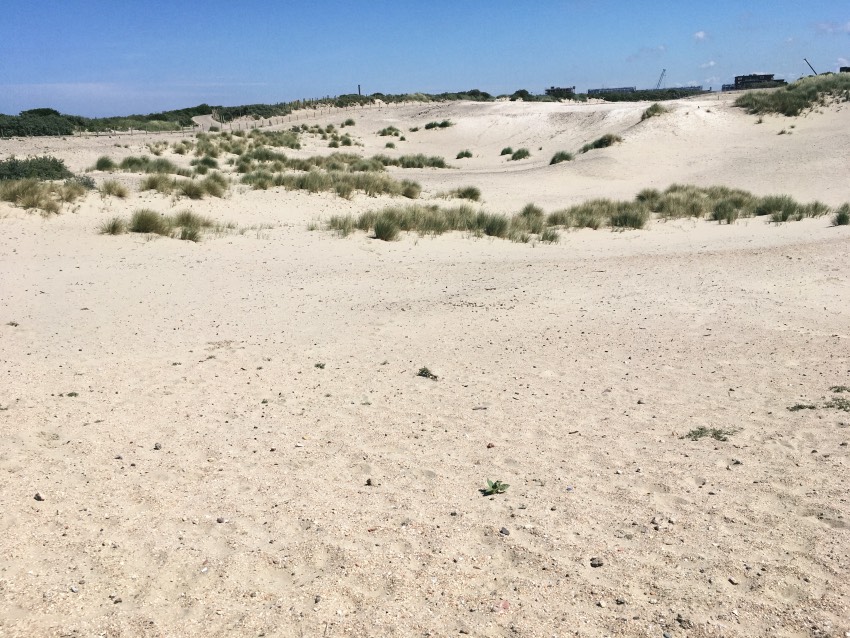 Naar Duindorp in Den Haag gefietst om daar lekker te hardlopen, het is er zo mooi!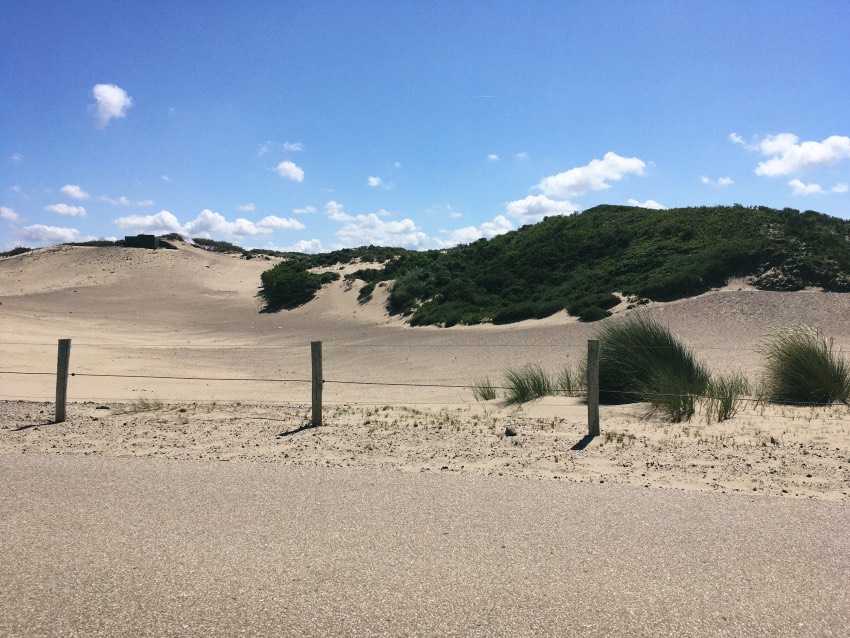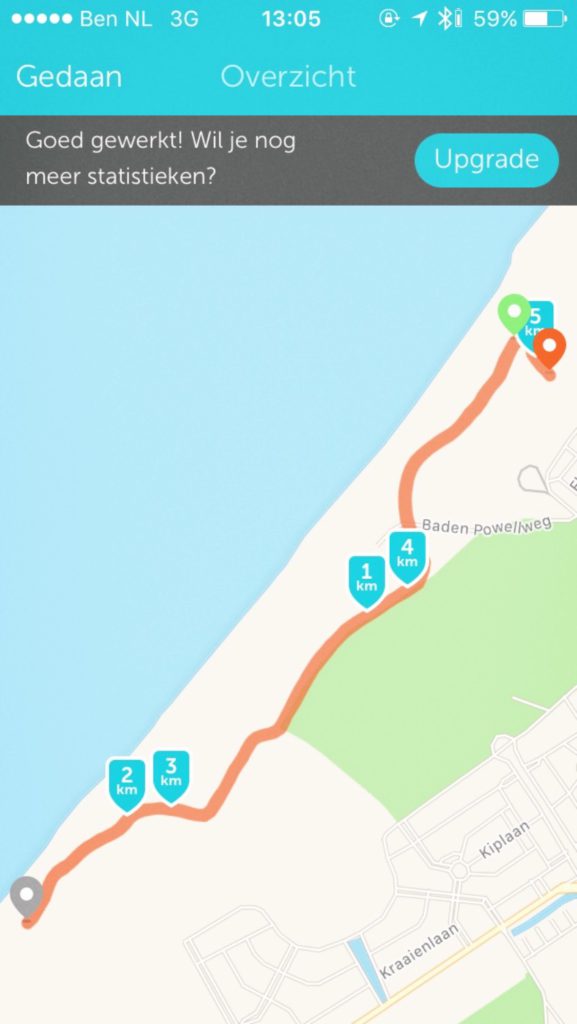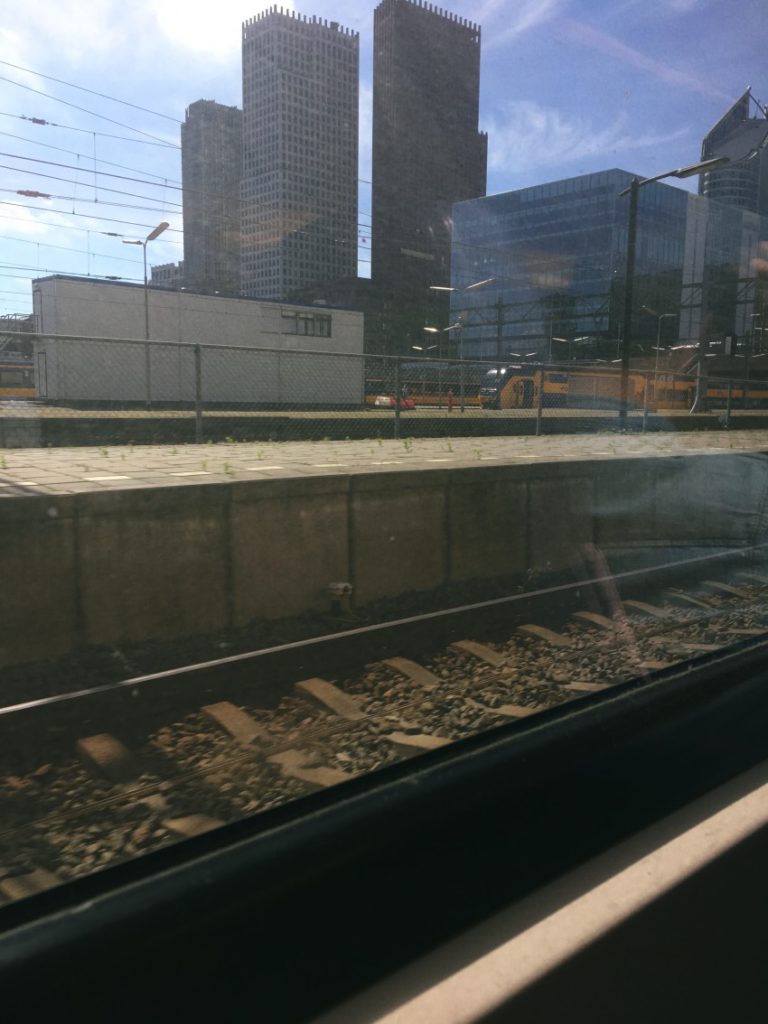 Doei Den Haag, op naar Amsterdam.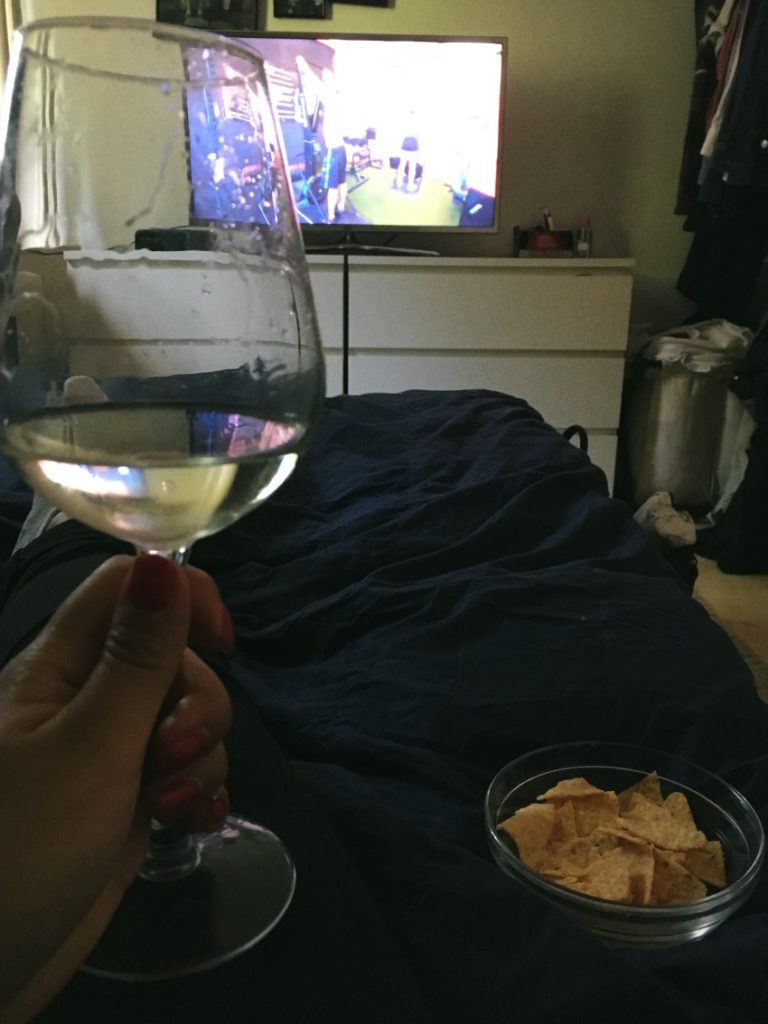 Bij Boy thuis wilde ik wat snacken.. Een proseccotje en wat chipjes, moet kunnen.
Ik schreef een artikel over het doel van een vrouw en daar gebruikte ik deze foto als hoofdfoto voor omdat ik vond dat het het artikel wel versterkte. Geen perfectie, omdat ik daar niet naar streef, maar een duidelijke boodschap. Hier kun je het artikel terugvinden: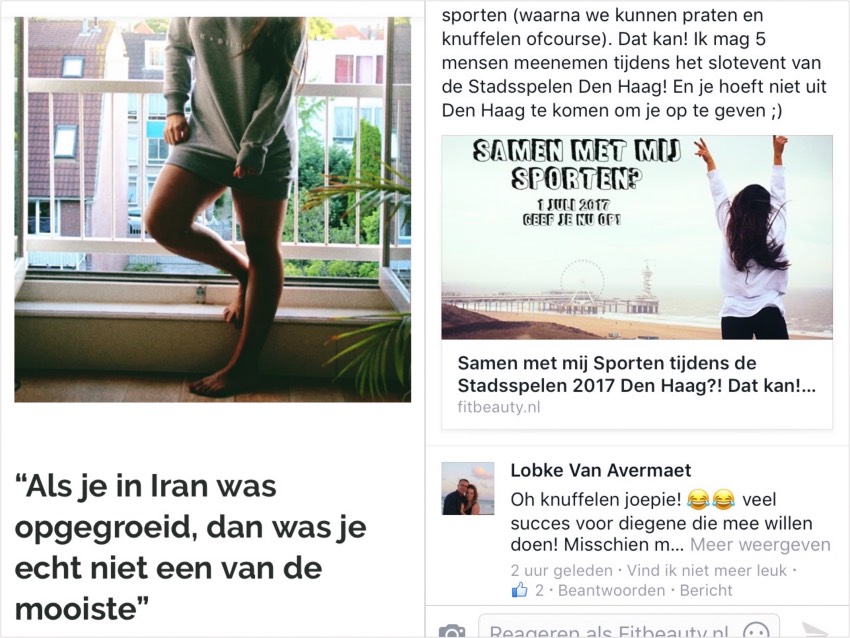 Links: Beginnende tekst van het artikel. Rechts: Lieve reacties op Facebook! Je kunt namelijk samen met mij sporten tijdens de stadsspelen in Den Haag. Ik mag 5 mensen meenemen van de Gemeente Den Haag en er zijn al meerdere aanmeldingen.. Je kunt je nog steeds aanmelden trouwens! Er worden random 5 mensen uitgekozen.
Hier kun je je aanmelden:
Samen met mij Sporten tijdens de Stadsspelen 2017 Den Haag?! Dat kan!
Sorbetijs.. Hmm. Al heb ik liever roomijs.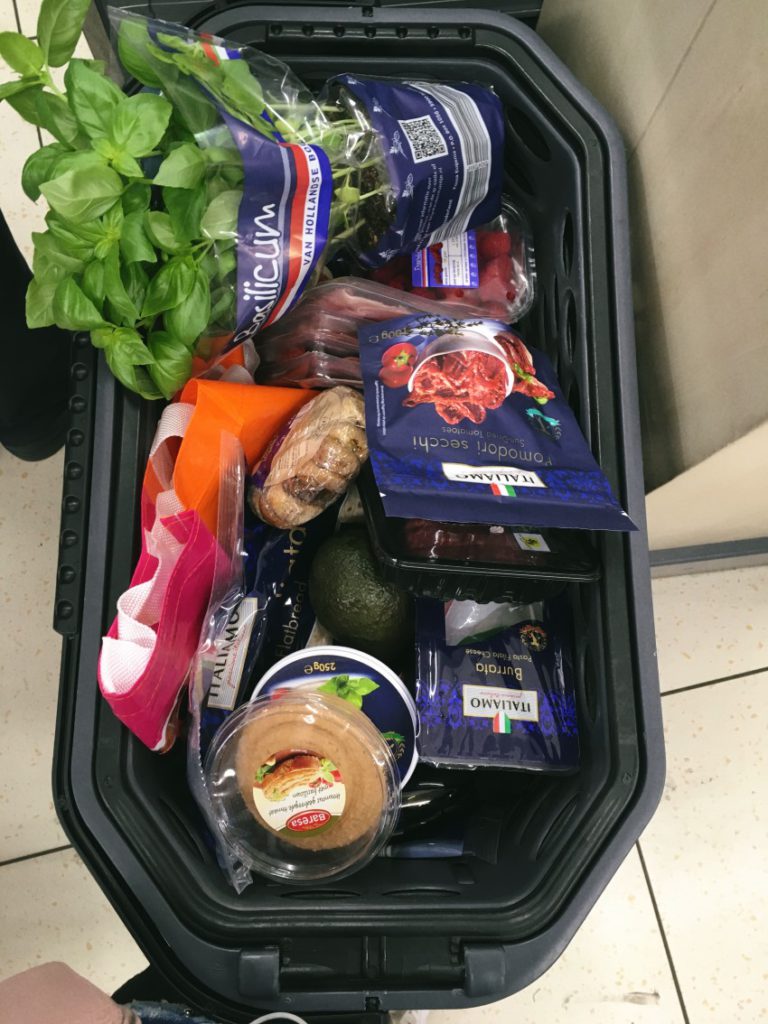 Hoe bedoel je het hele Italiamo assortiment gekocht bij de Lidl. Deze is namelijk nog tot as donderdag te koop, dus ik ging even los. Alles deed me denken aan mijn vakantie in Italië en ik heb daar zó genoten. En oja, natuurlijk ook mijn nieuwe favoriete hummus!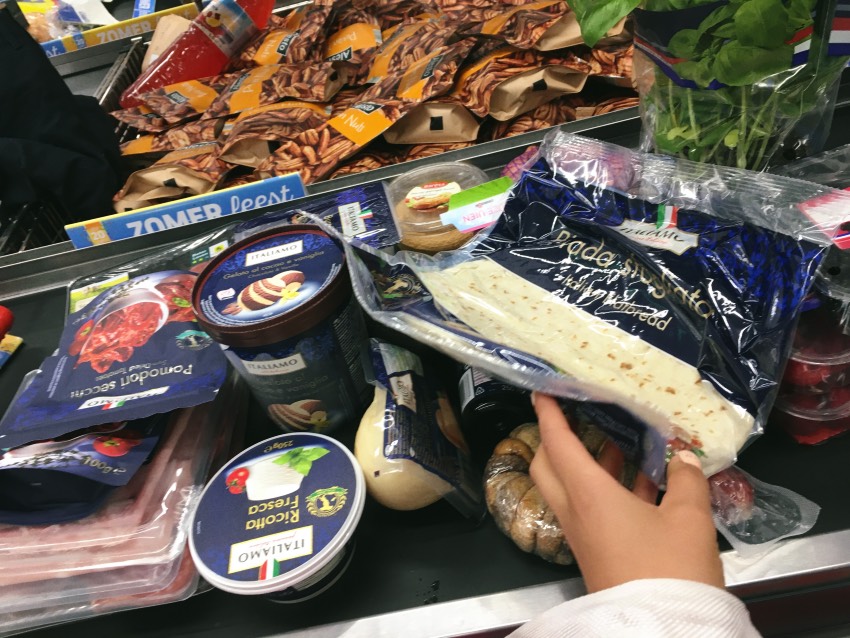 Eh ja, ik ging er ook maar een receptje mee maken 😉 Deze komt morgen online!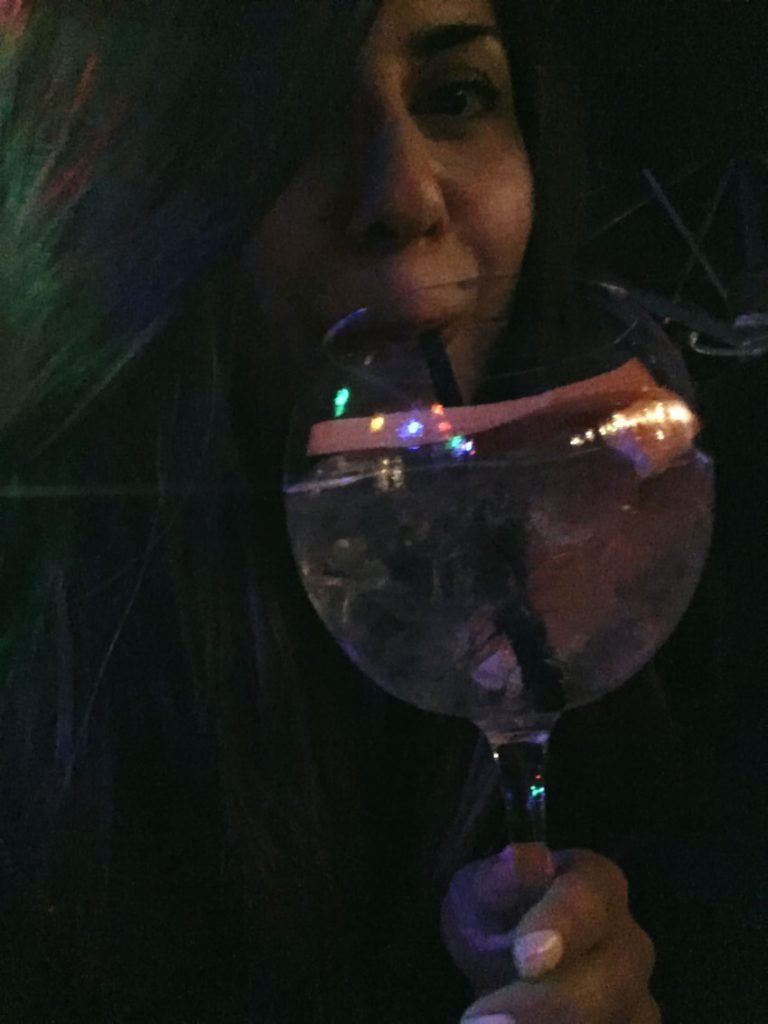 Drankjes doen met vriendinnen en Boy erbij, niemand wilde met mij op de foto.. Dus dan maar selfies ;p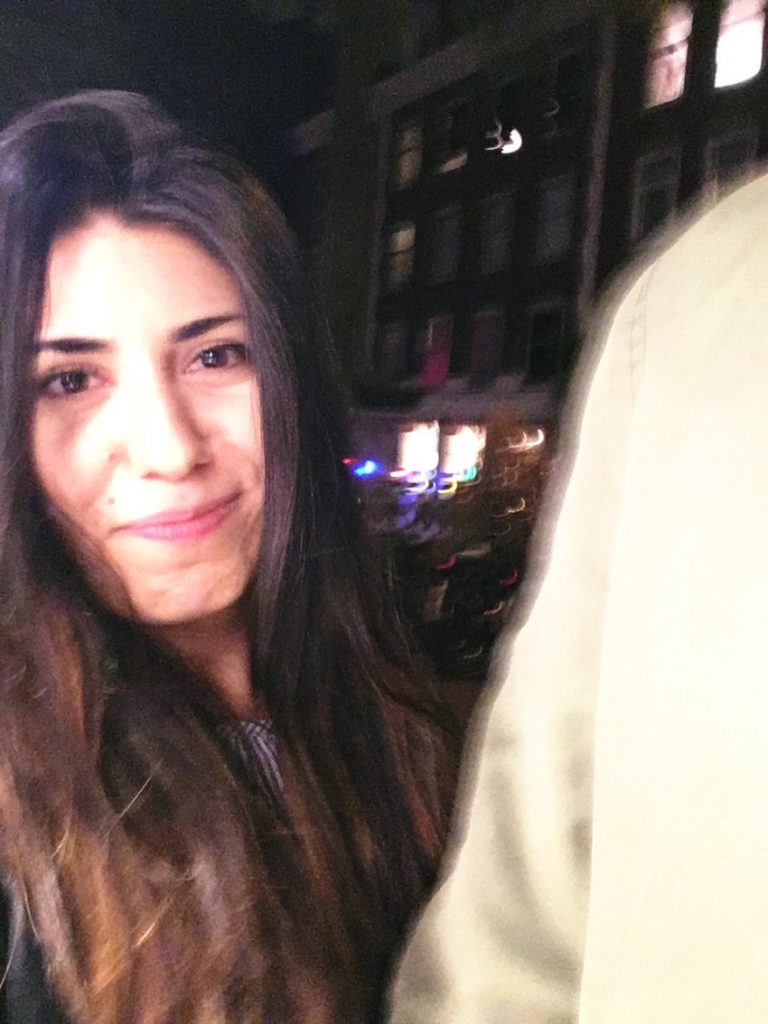 En weer..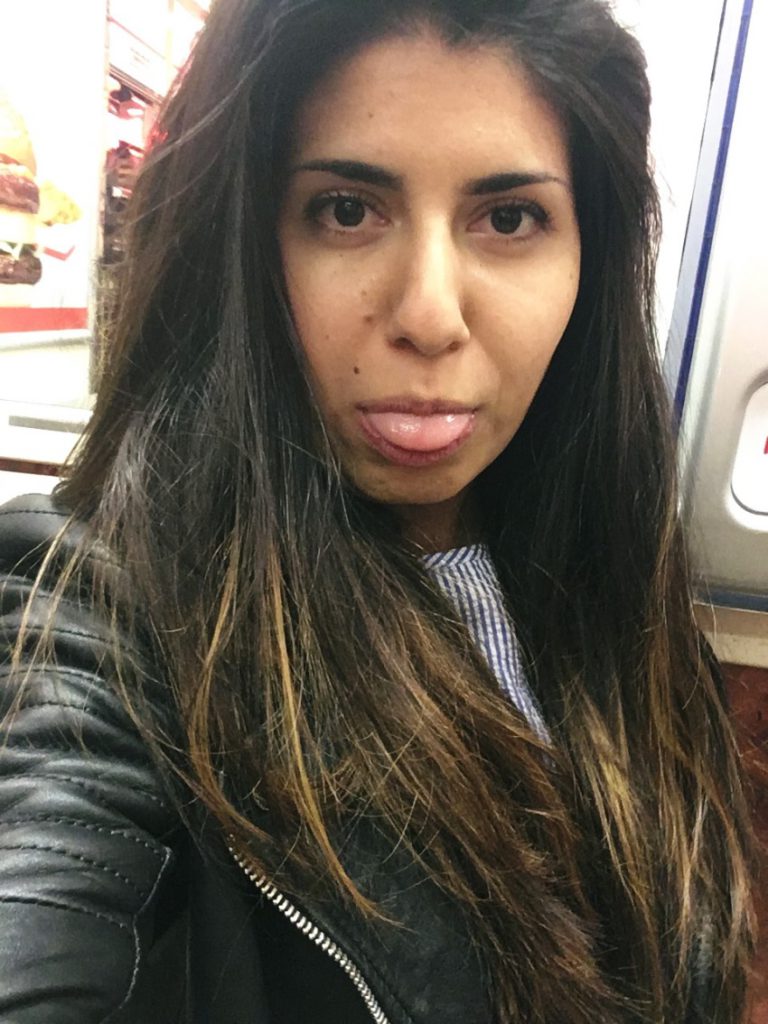 Wanneer de rest naar de Febo wil om 2 uur 's nachts. Tja, dan trek ik dit hoofd.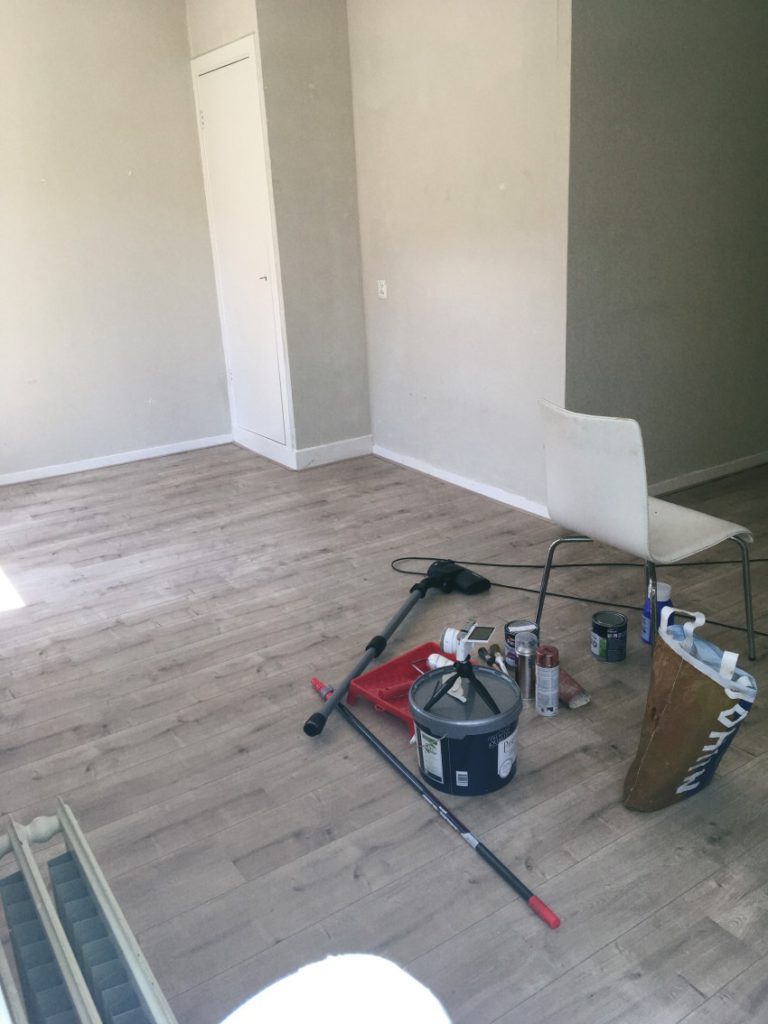 Boy gaat verhuizen!!! Tijd om alles even te verfrissen in het nieuwe huis.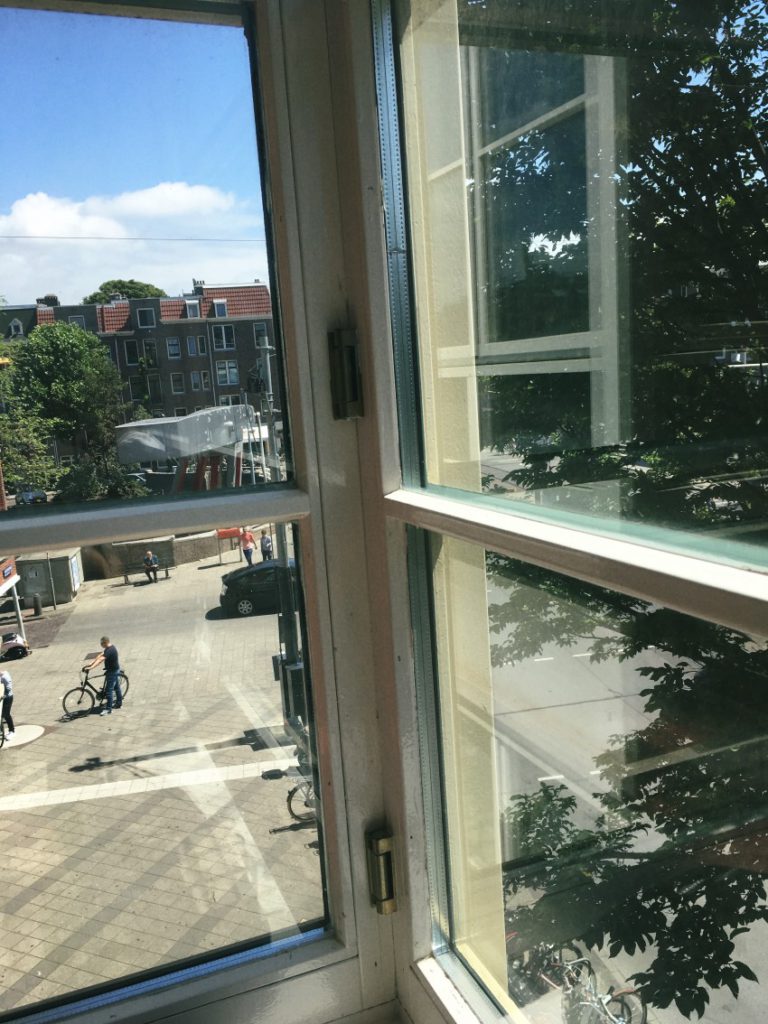 Ik vind het echt een fijn huis, het is zóveel lichter. Ik houd van licht.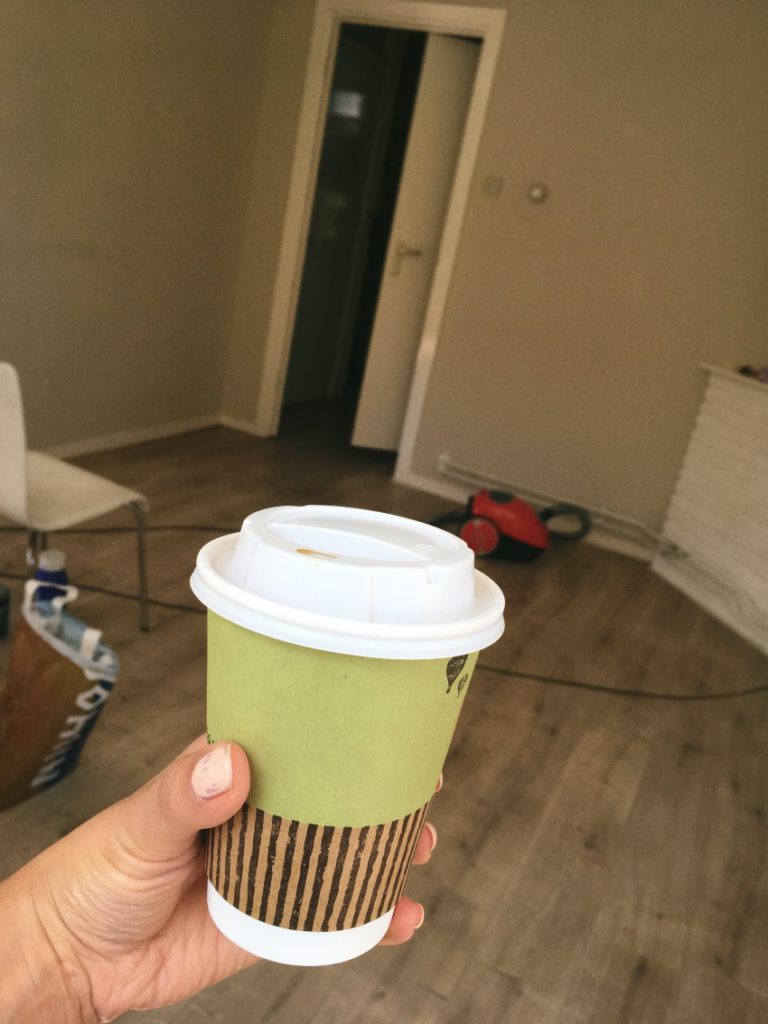 Koffietje erbij en aan de slag!
Ik had ook een zomerwijn gekocht bij de Lidl die ik mee had genomen naar Boy zn nieuwe huis. Leek me wel een mooie om de avond mee af te sluiten als we allebei moe en vies waren van het verven.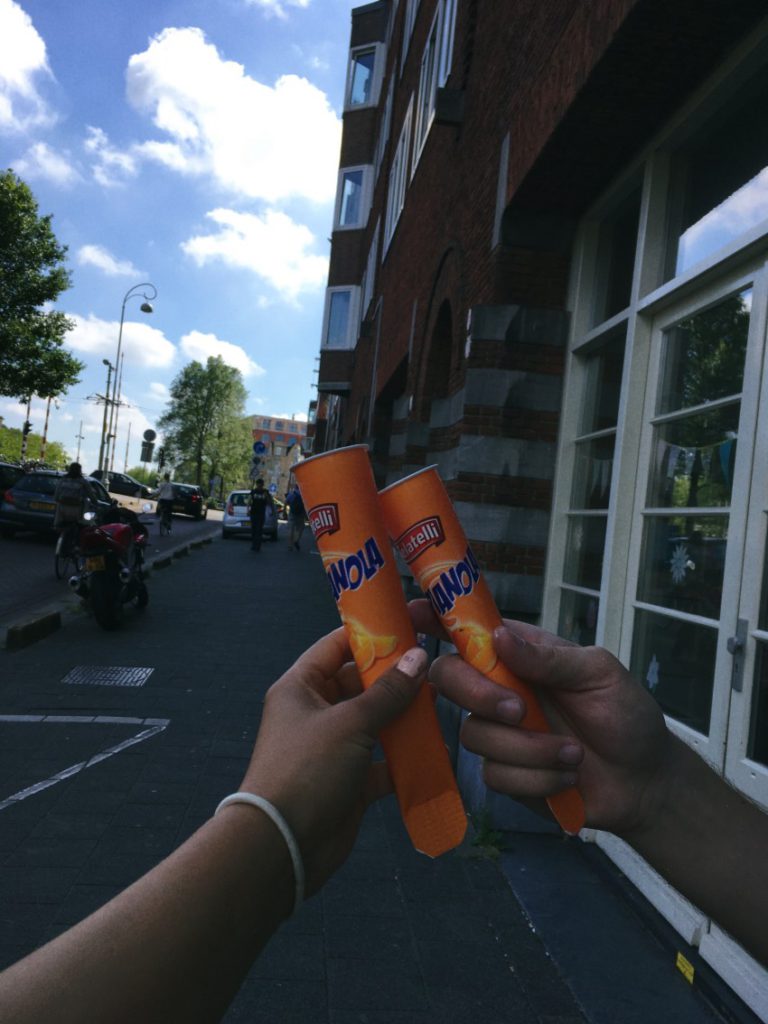 Pauze! Even een ijsje eten.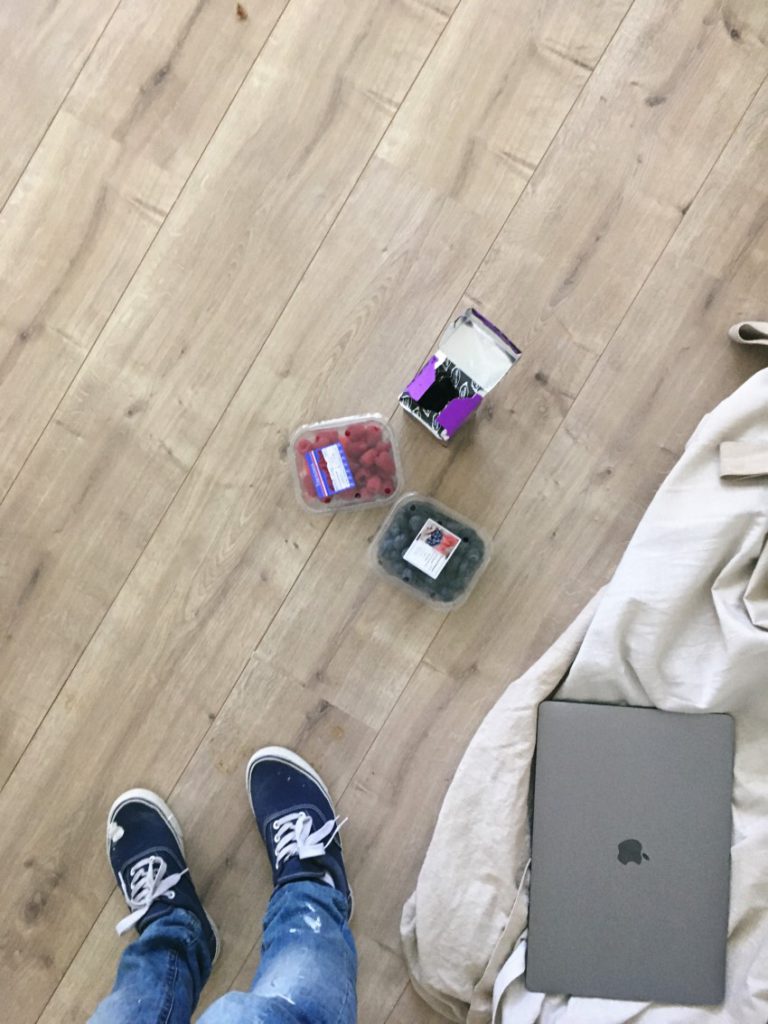 Weer pauze, maar nu met wat blauwe bessen, bramen en dropjes terwijl we vlogs van Jon Olsson kijken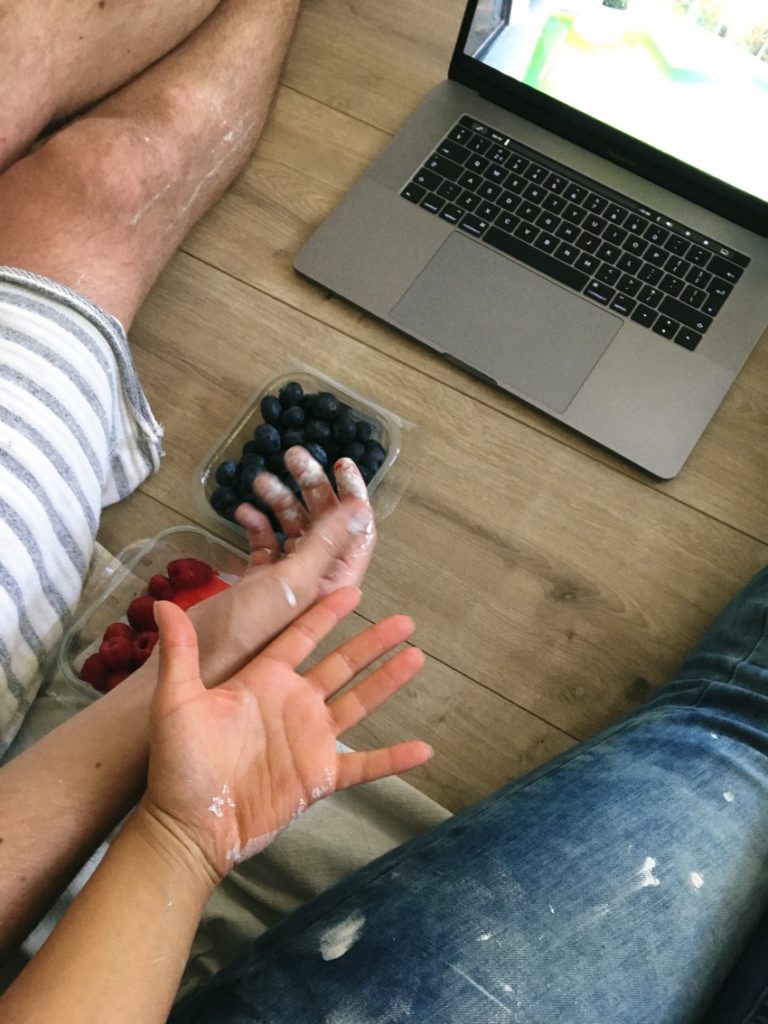 Met verf handen en al.
's avonds nodigde het broertje van Boy ons uit om bij hen te komen eten zodat we zelf niet hoefden te bestellen (want koken tijdens het verhuizen zit er niet echt in), super lief! Dus ging de fles wijn weer mee haha.
Daar werd op gedronken 🙂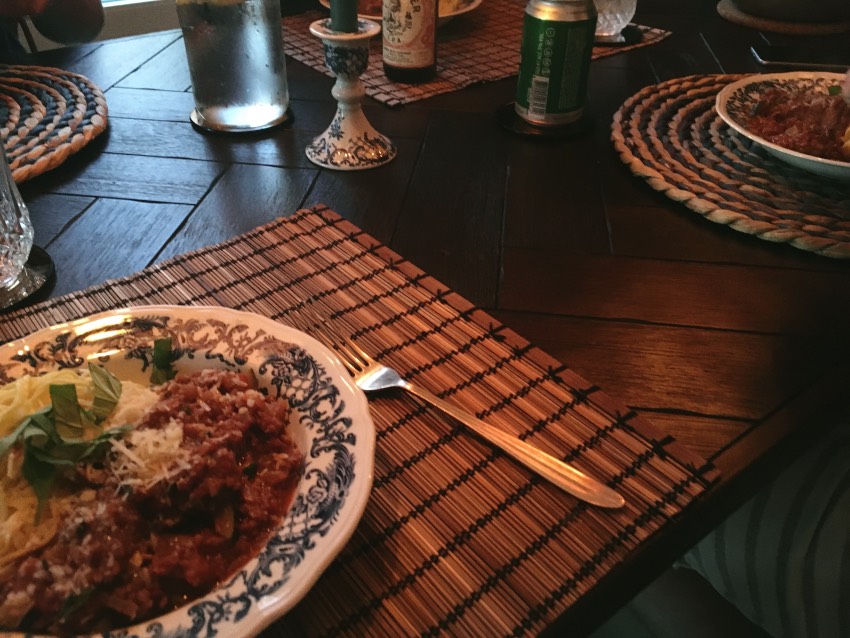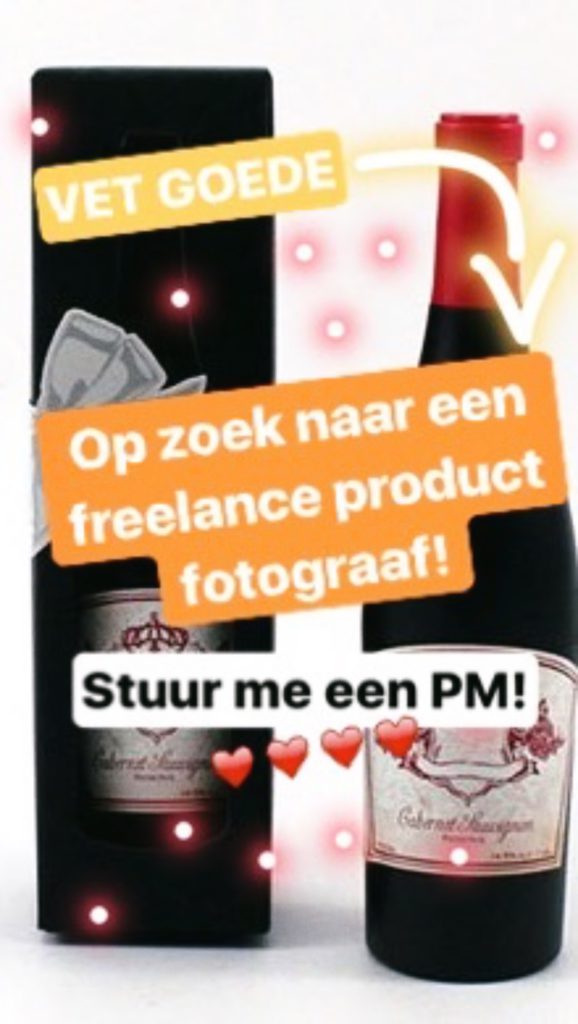 Is iemand, of ken je iemand die als freelance productfotograaf werkt? Laat het me weten! We zijn ernaar op zoek!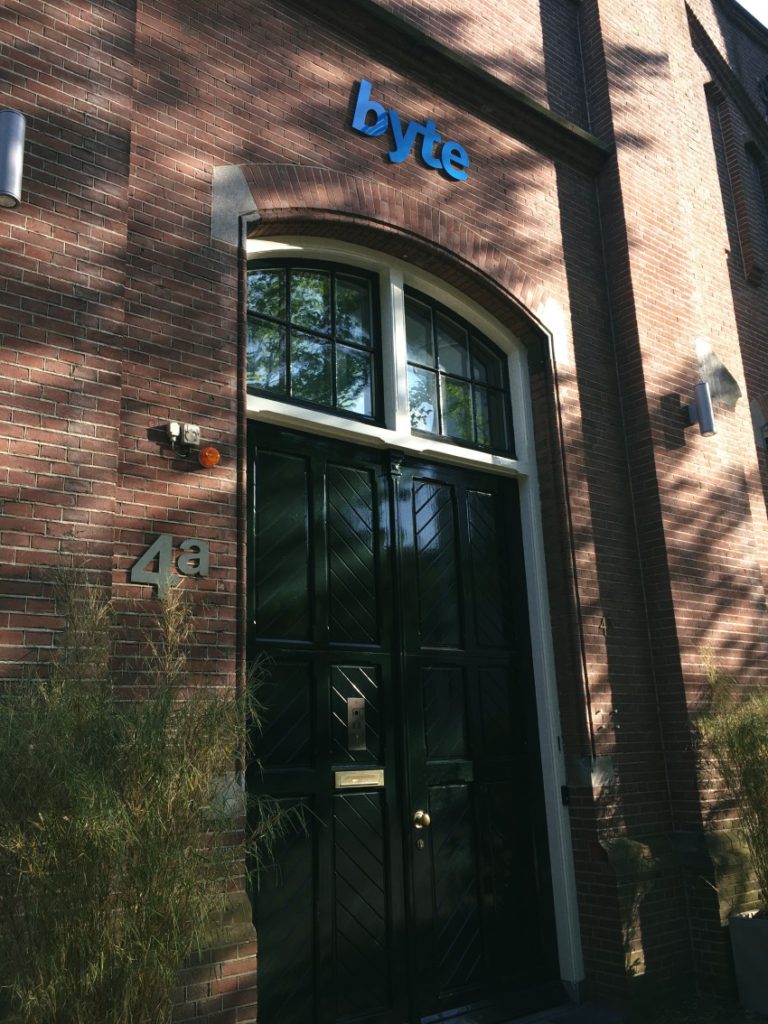 Het werd ook weer tijd om mijn oud collega's bij Byte weer eens op te zoeken! Ik heb ze zo gemist!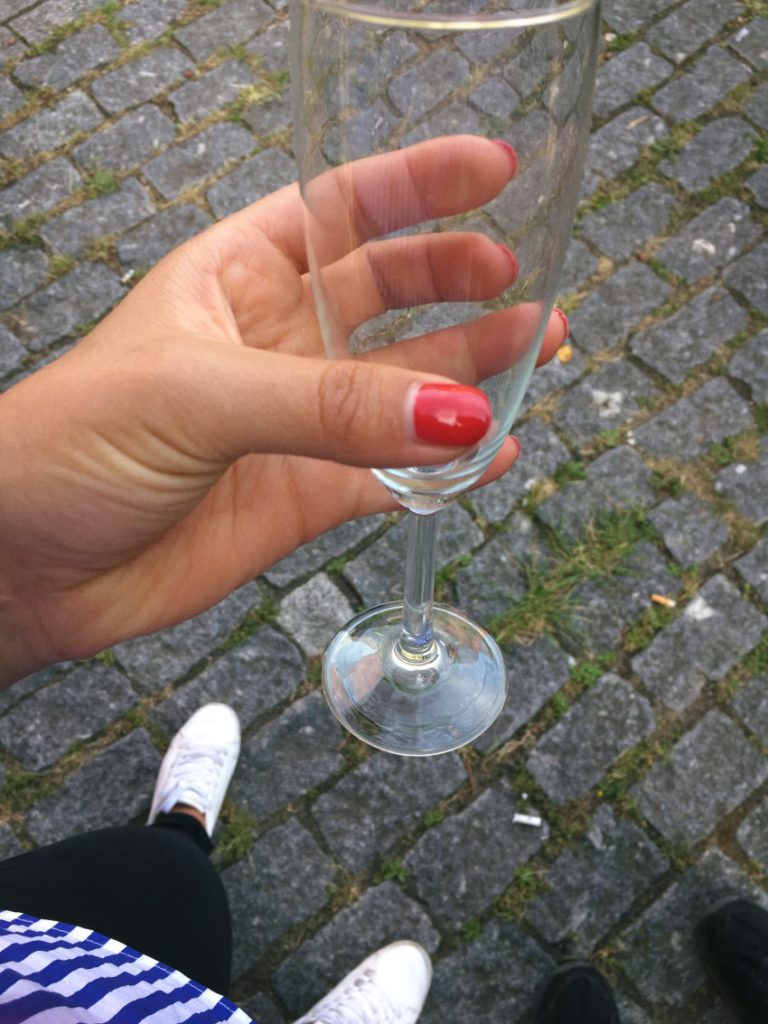 Te laat met een foto maken van mn drankje.. Hij is al leeg hehe..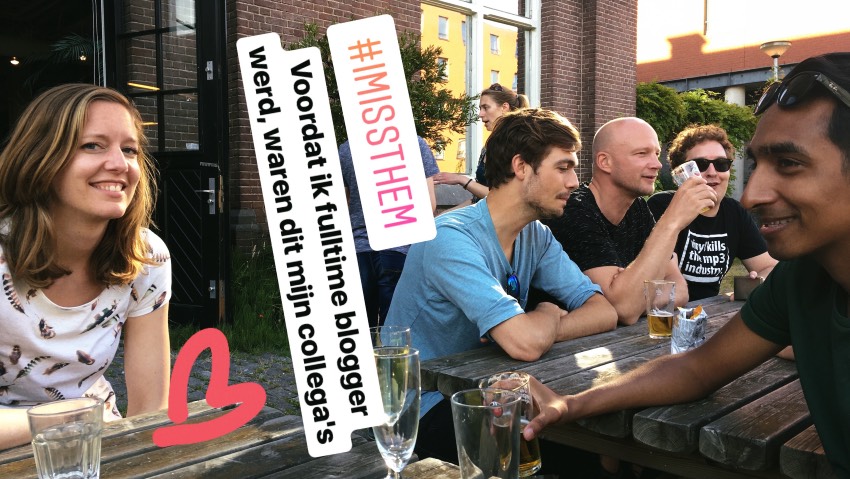 Het voelt meteen weer als thuis! Ik mis hen echt en ben van plan veel vaker even langs te komen voor een drankje. Wat een fijne tijd heb ik toch gehad met deze mensen! En wat fijn dat ik zo even langs kan komen en met zoveel gezelligheid ontvangen wordt. Ik ben nog steeds dol op ze!