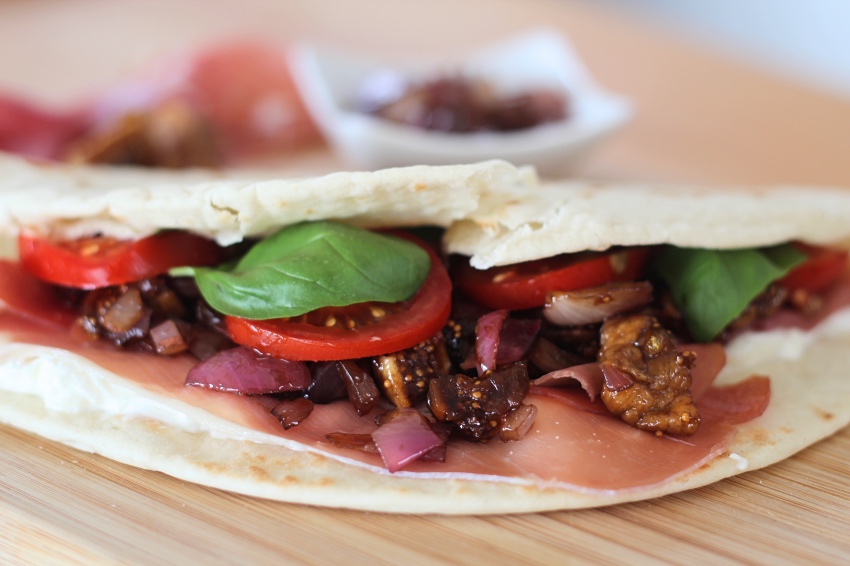 De reis met mijn schoonfamilie naar Italië heeft wel zijn sporen achter gelaten. We hebben in de omgeving van Ostuni zó genoten van het lekkere eten dat ik het nog steeds hier en daar integreer in mijn 'op Nederlandse bodem' maaltijden. Kom ik van de week in de Lidl, zie ik een heel Italiaans assortiment om van te watertanden. Dus ik ben aan de slag gegaan met een Piadina (een soort dikkere wrap/naan) met allemaal Italiaans lekkers. Hierbij het resultaat!
Wat heb je nodig voor 2 Piadina's?
1 ui
(Olijf)olie om in te bakken
Gedroogde vijgen (3-4)
Ham (4-6 plakken)
Burrata of mozzarella
Cherry tomaten (2-3)
Balsamico
Verse basilicum
Piadina's (1 per persoon, of meer..)*
*Je kunt ook gewoon een wrap gebruiken natuurlijk, maar de piadina is wat dikker en 'broderiger' dan een wrap. Ik heb ze bij de Lidl gehaald voor €1,29. Deze behoort tot de Italiamo producten die deze week (tot en met de 22e van juni) nog verkrijgbaar zijn.
Verhit wat olie in een pan en snijd de ui in kleine stukjes, bak de ui tot hij glazig is geworden. Snijd ondertussen de gedroogde vijgen (het mogen ook verse zijn, maar deze zijn niet altijd te vinden) in kleine stukjes en doe dit bij de ui in de pan, bak het even mee. Voeg vervolgens 2-3 eetlepels balsamico en 3 eetlepels water toe aan de pan en laat het geheel een beetje sudderen. Je wilt een lekkere dikke 'marmelade' krijgen om je piadina mee te beleggen. Als je 'marmelade' klaar is is het tijd om je piadina te verwarmen (in een pan of even in de oven/magnetron) en te beleggen met al het Italiaanse lekkers! Doe dit vooral zoals jij dat wilt en met de hoeveelheden die jij wilt! Top het af met wat basilicum en klaar!
Enjoy!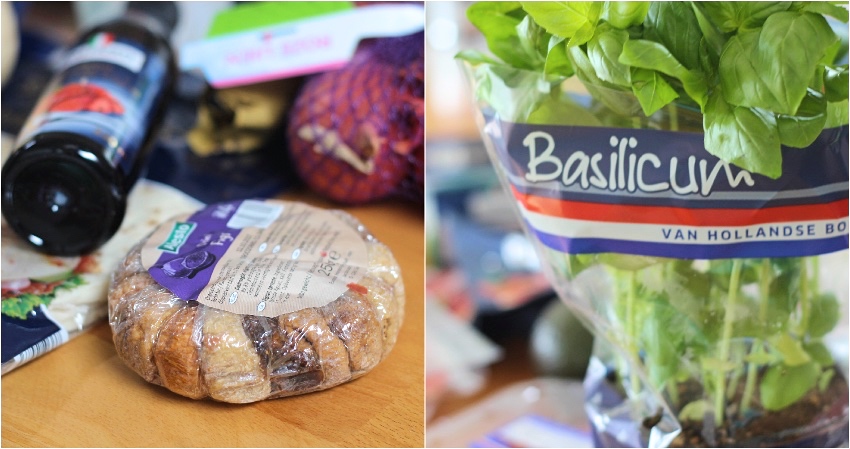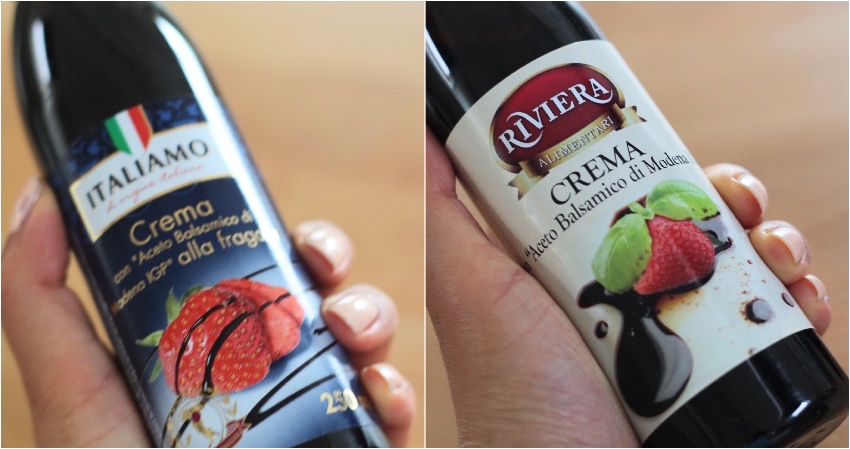 Ik heb hier twee varianten van Balsamico, je begrijpt dat de aardbeien mijn favoriet is 😉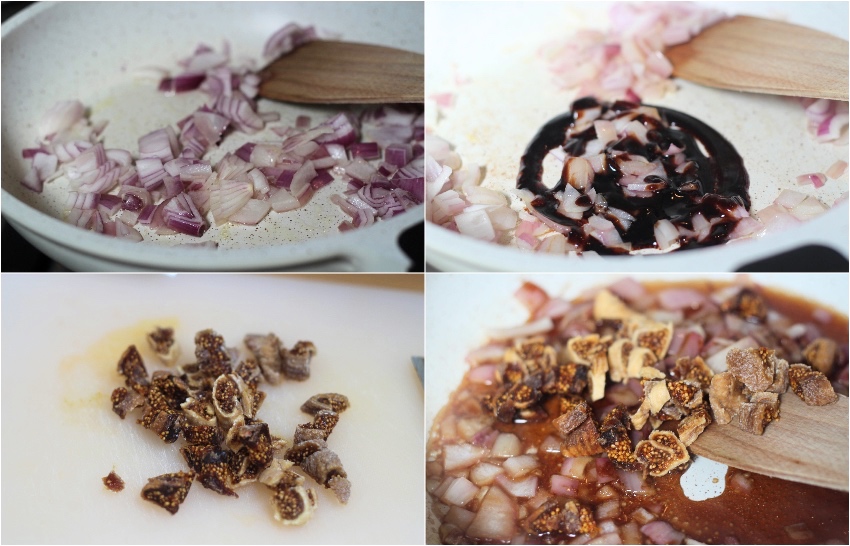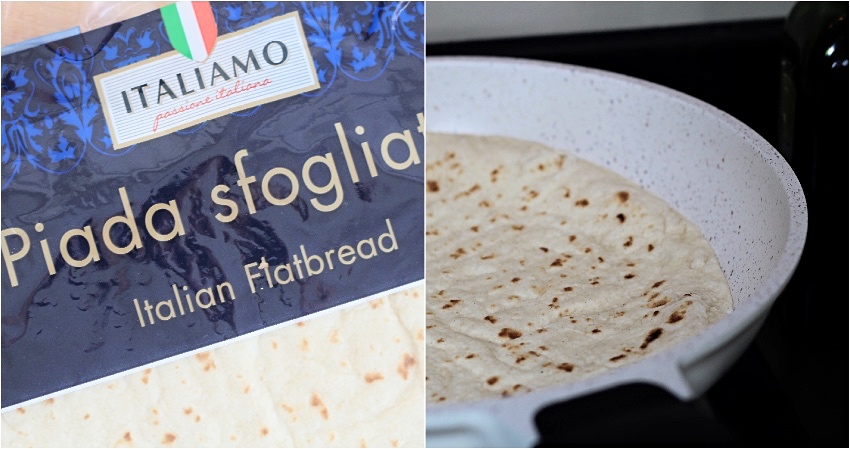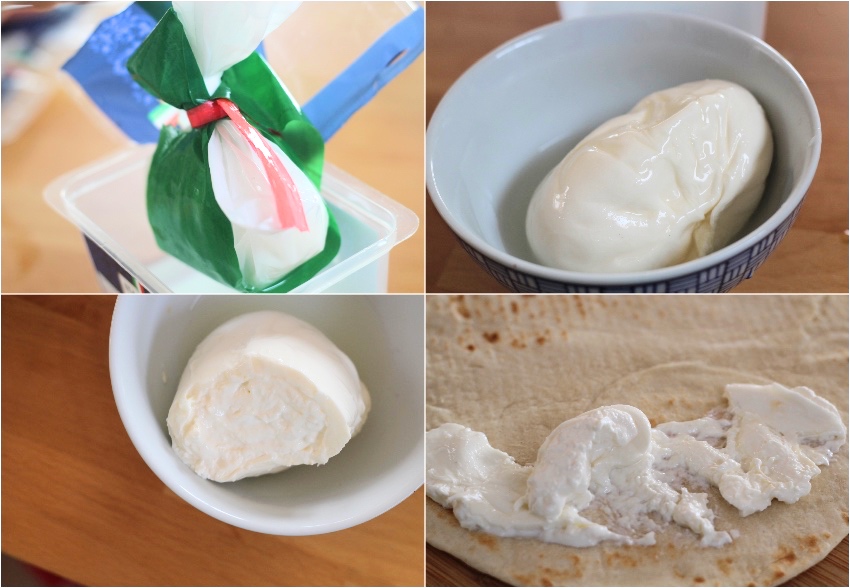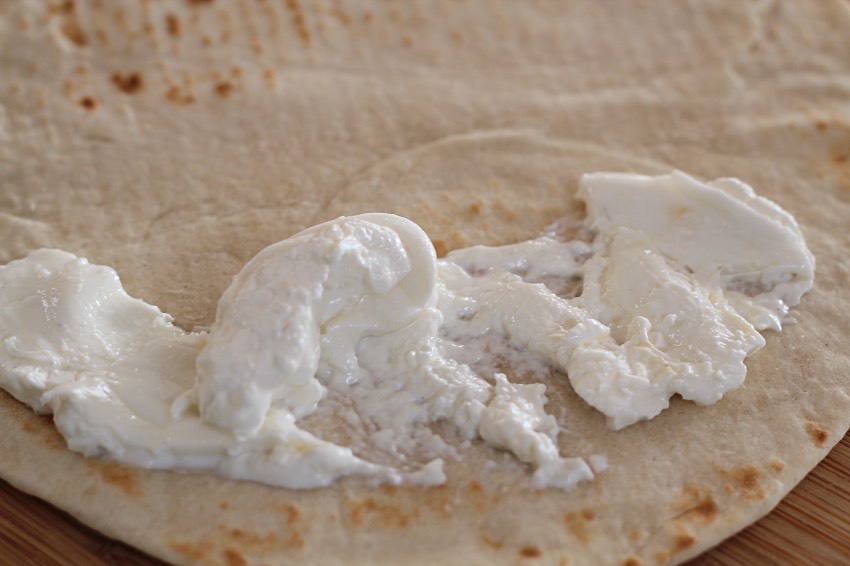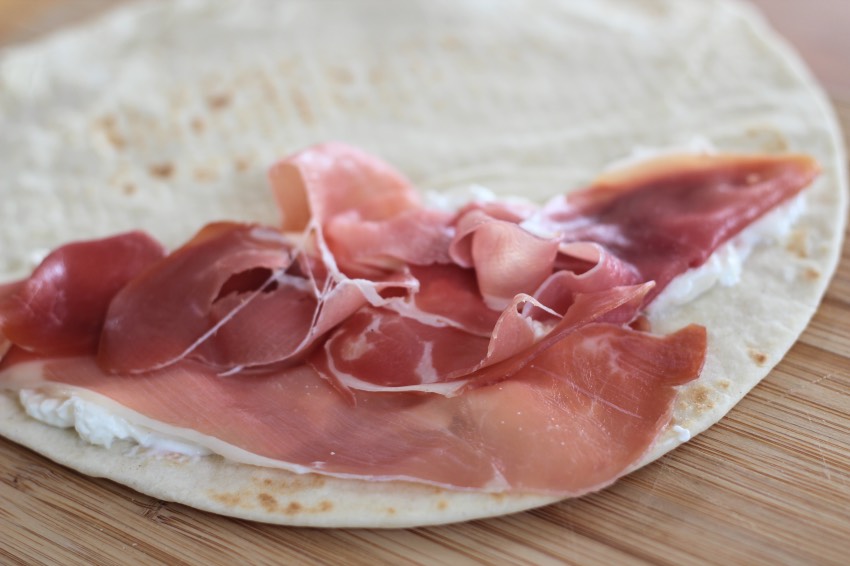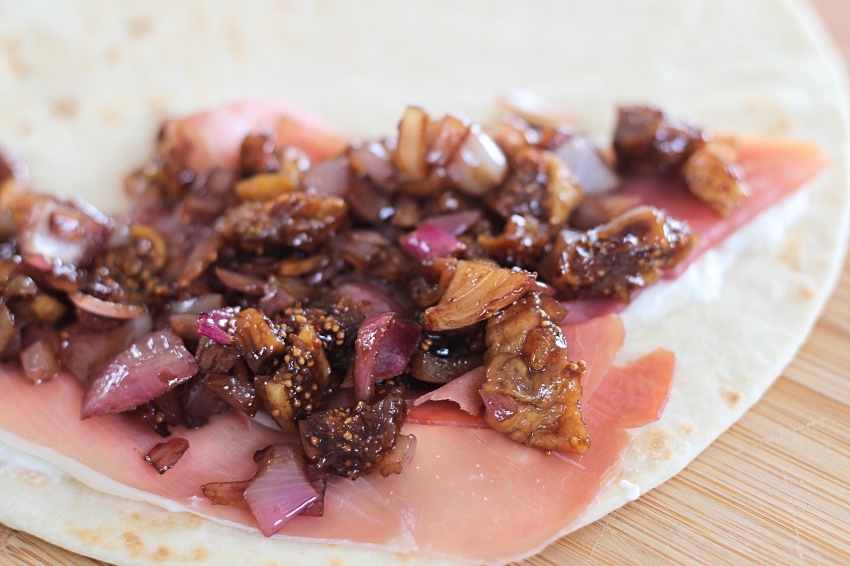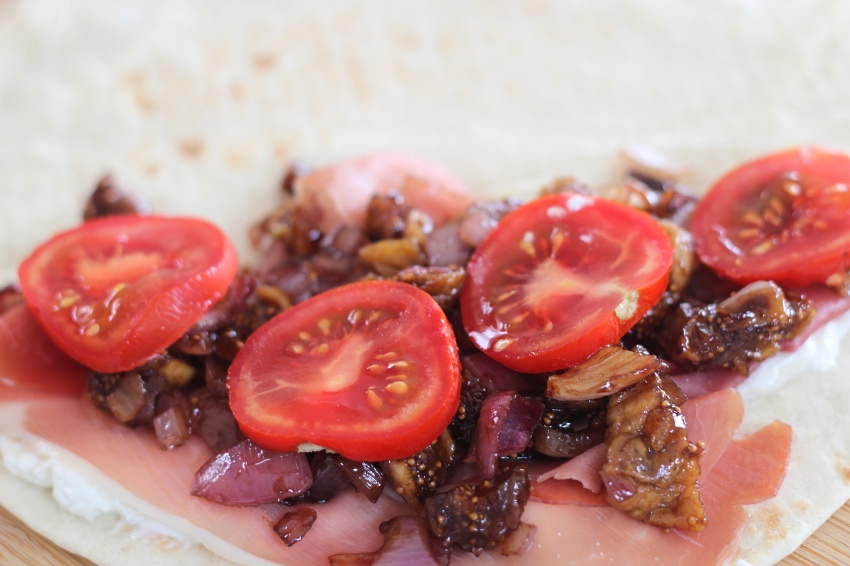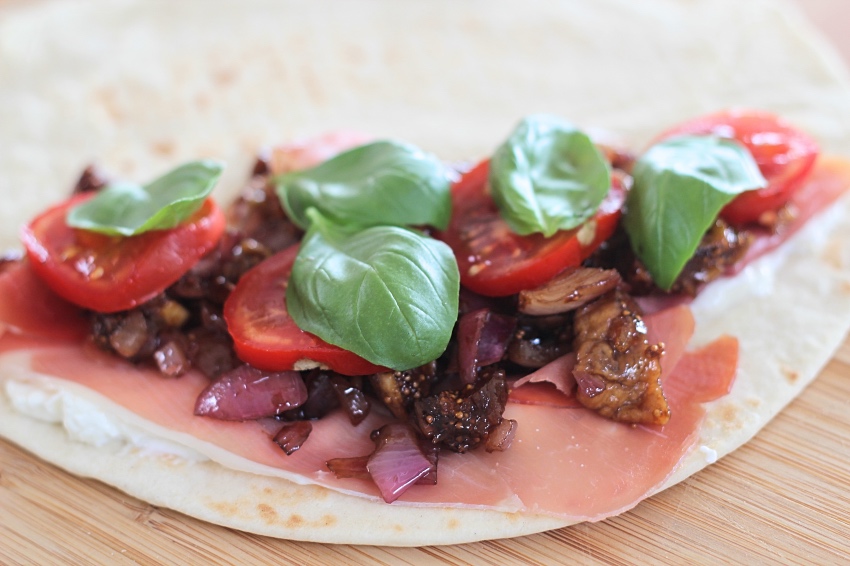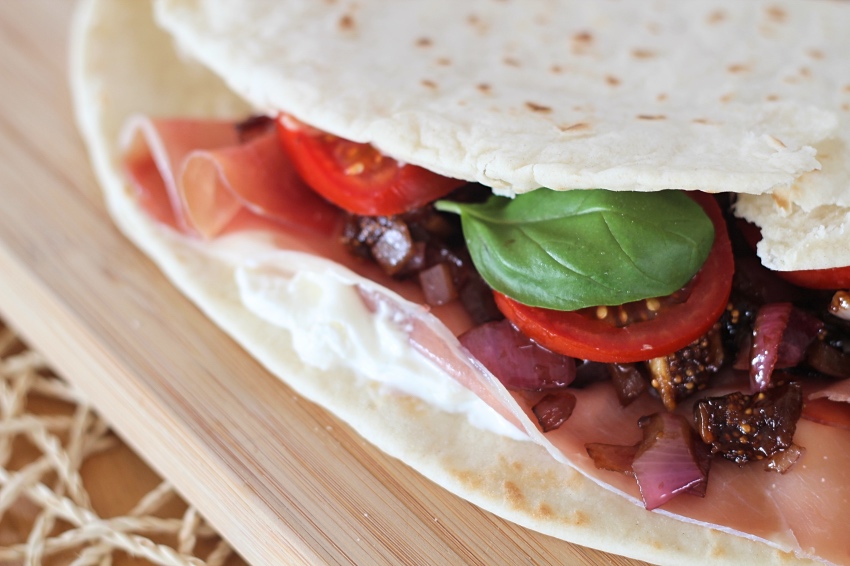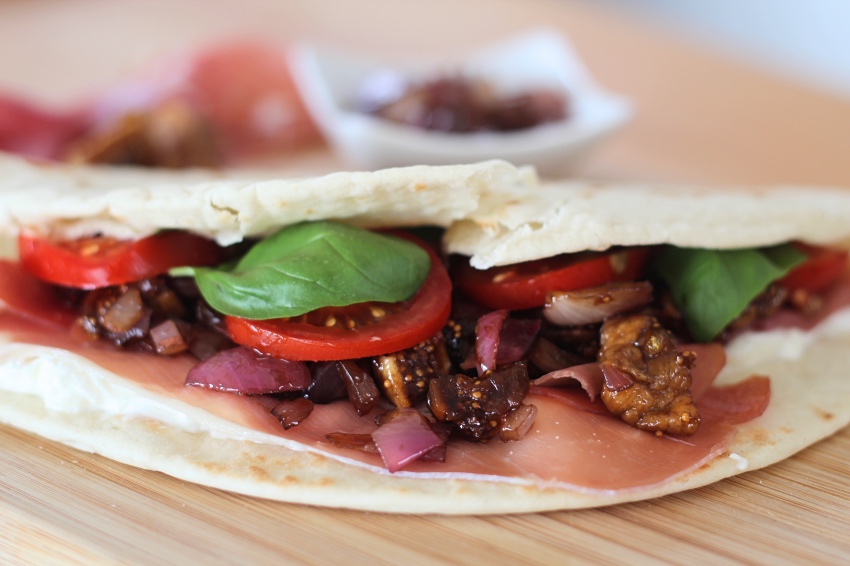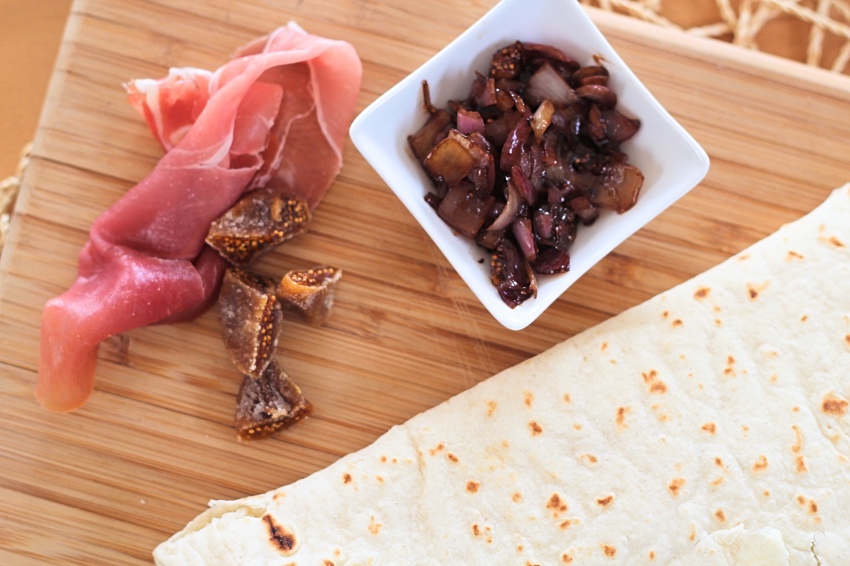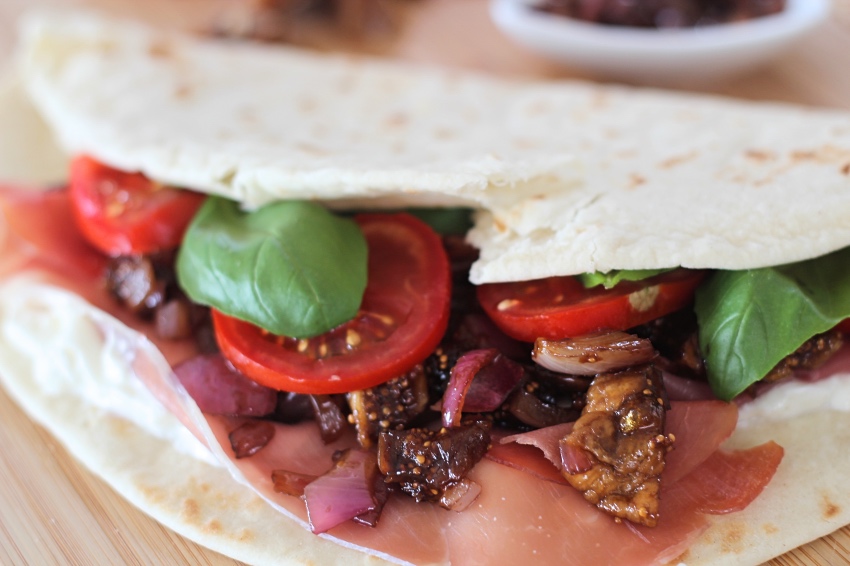 PS: Wist je dat ik dit jaar samen met 4 andere bloggers ambassadrice ben van de Lidl? Ik deed er al vaak mijn boodschappen, maar op deze manier blijf ik op de hoogte van de trends/aanbiedingen/etc. waardoor ik jullie er ook over kan tippen 🙂 Meerdere keren per maand duik ik dus niet alleen de Lidl winkel in, maar zoek ik ook naar mooie producten om jullie te tippen.