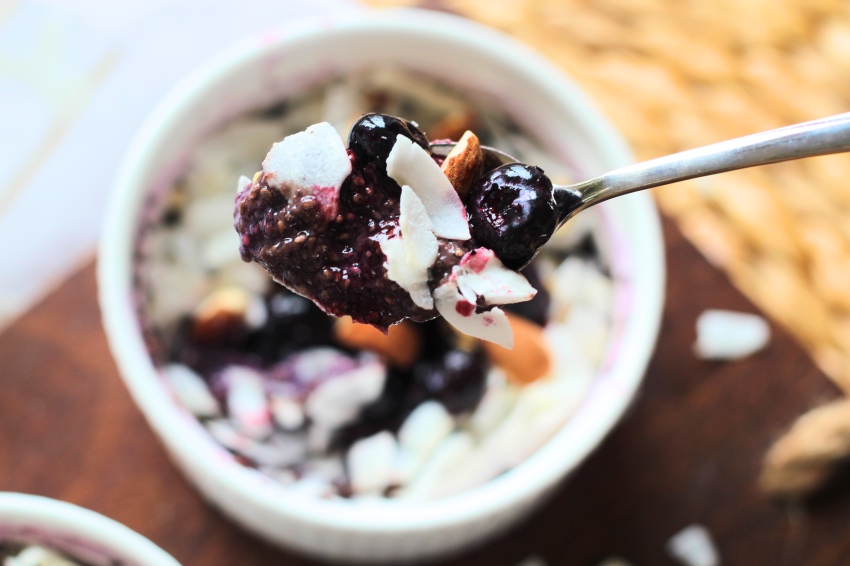 Als je twee super gezonde voedingsmiddelen, vol antioxidanten (wat?), kunt combineren tot één heerlijk gerechtje, waarom zou je dat dan niet doen? Tja, dat vroeg ik me ook af waarna ik besloot een recept te maken met bosbessen en chiapudding.
Ik weet dat chiazaad een overgehypt 'superfood' is, maar dat boeit even niet. Met de wetenschappelijke onderbouwing is het een waanzinnig zaad dat heel gezond voor je kan zijn, zie "Is Chiazaad gezond?". De foto's zijn misschien niet heel 'clean', en maar aangezien de smaak van het recept écht te goed was, ga ik het met je delen! 
Wat heb je nodig voor twee porties?
250 ml amandel/kokos/haver/sojamelk (of koemelk als je wilt)
4 eetlepels chiazaad
50-70 gram (diepvries)bosbessen
Optioneel:
1 eetlepel honing/agave/ahoornsiroop/etc.
bosbessen ter garnering
noten, zaden, vruchten, kokos ter garnering
Ik heb geen 'zoetstof' gebruikt omdat ik de bosbessen al een prima smaak vind geven aan de pudding.
Doe de (plantaardige) melk in de keukenmachine, doe daar de bosbessen bij en blend het tot een glad mengsel. Als je wel iets van een zoetstof erbij wilt doen, dan kun je dat het beste nu doen en nog een paar keer pulsen met de keukenmachine zodat het gelijkmatig verdeeld wordt.  Verdeel het mengsel over twee schaaltjes en doe per schaaltje 2 eetlepels chiazaad erbij. Let op; meng de chia écht goed door het mengsel zodat het niet aan de zijkanten plakt, aan elkaar plakt of bovenop blijft drijven. Dit kan een minuutje roeren betekenen. Zet de schaaltjes vervolgens in de koelkast en laat dit minstens 4 uur staan, het liefst een hele nacht. Daarna is je pudding klaar en heeft het een heerlijke dikke structuur en niet te vergeten een prachtige kleur!
Top je pudding met je lievelingstoppings en klaar is je supermaaltijd! Vol goede vetten (blijf je lekker vol van zitten), antioxidanten, vezels, vitamines en mineralen. Hoera! Als je denkt; 'iel, dat ziet er raar uit' dan zou ik juist zeggen; probeer het eens. Don't judge a book by its cover 😉
Eetsmakelijk 🙂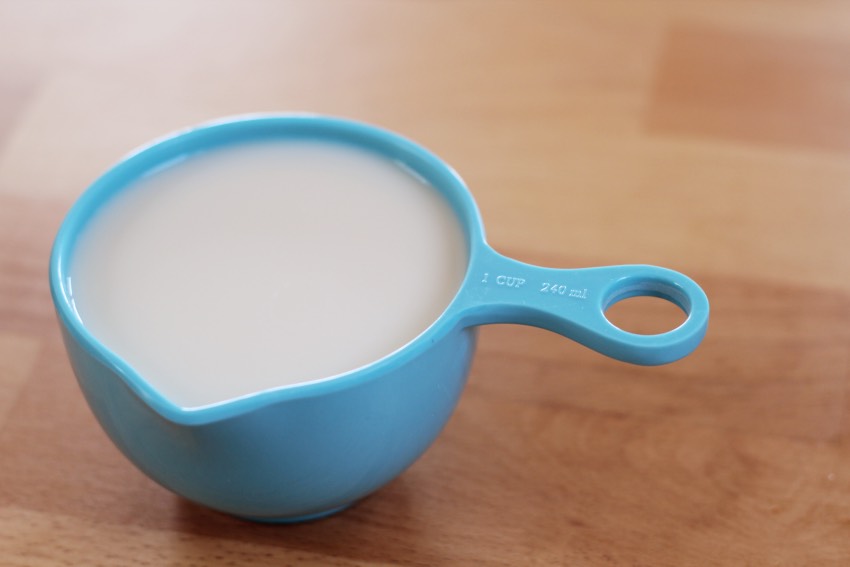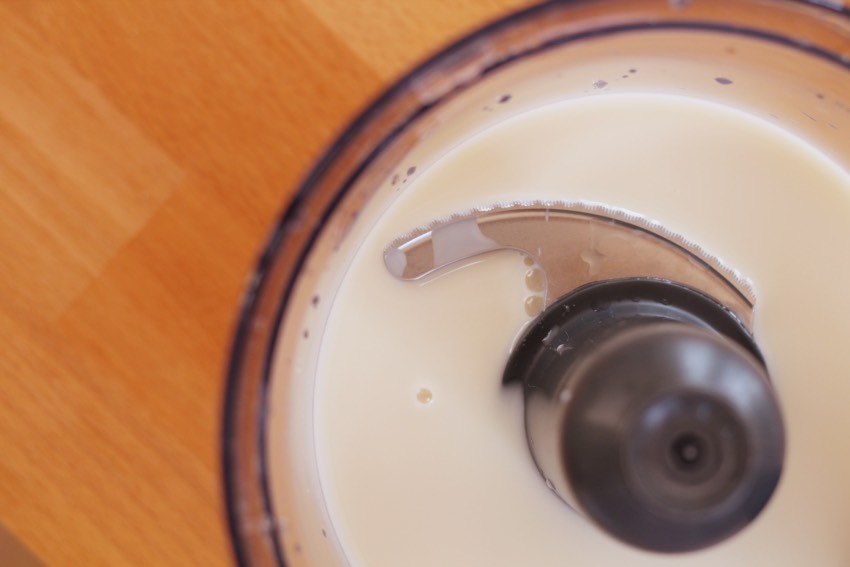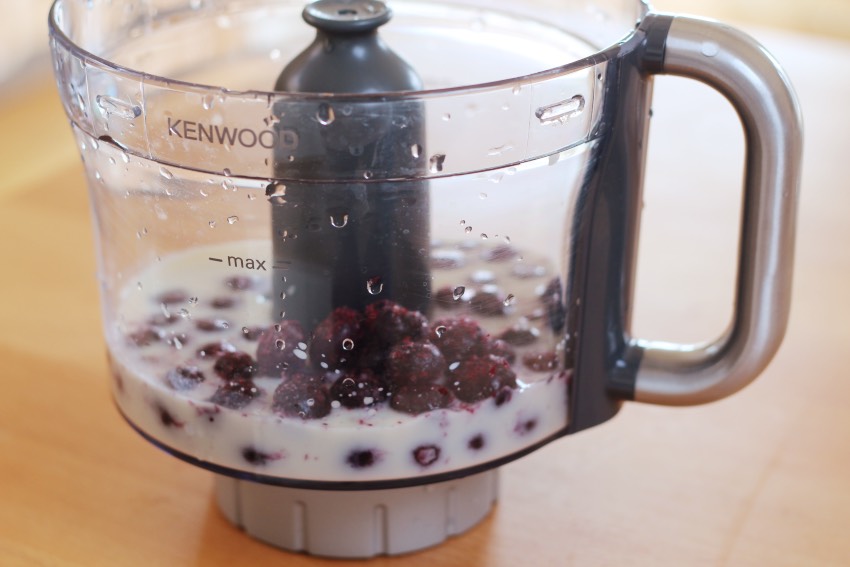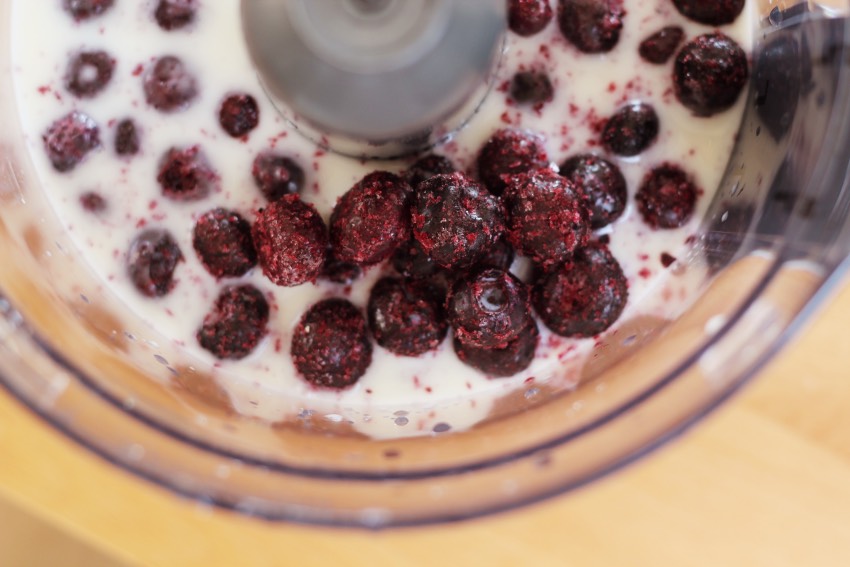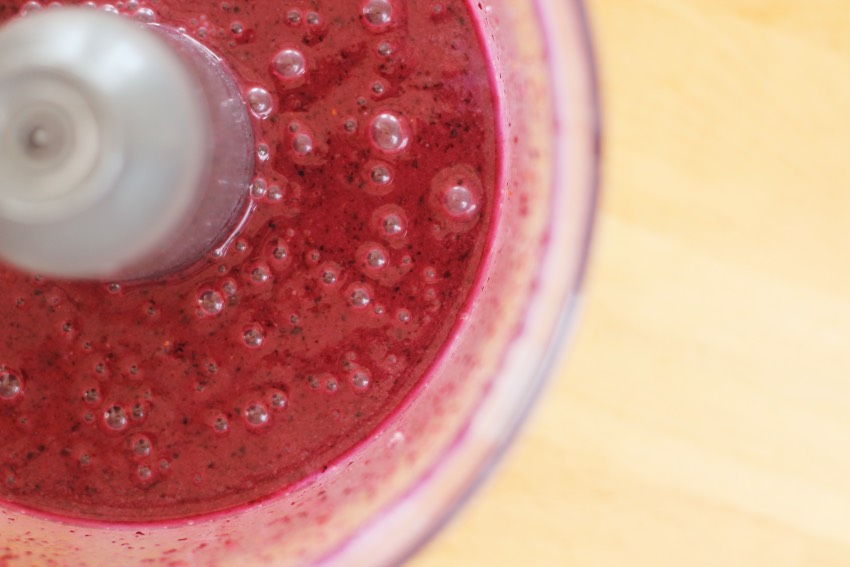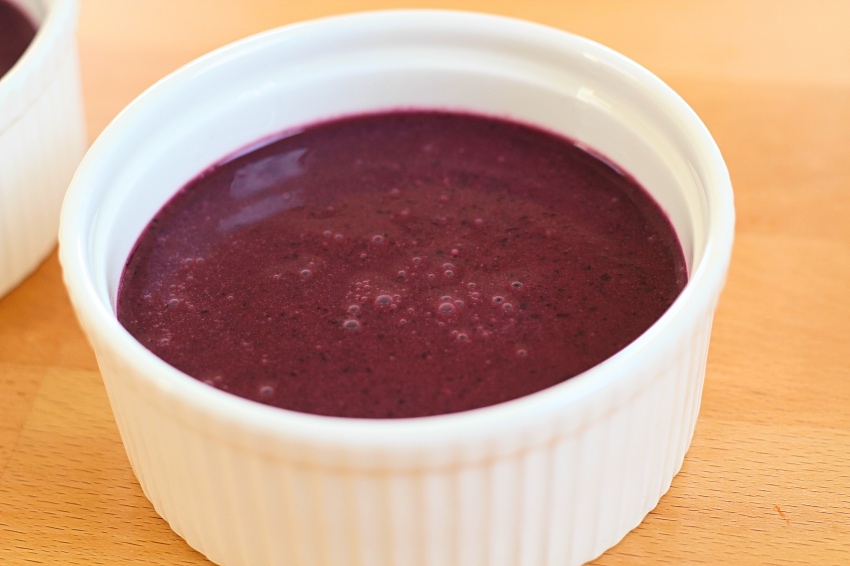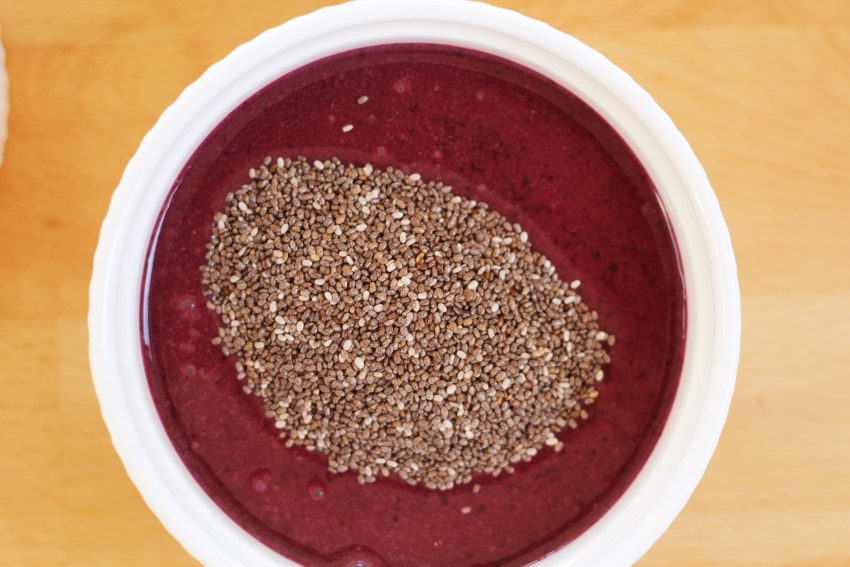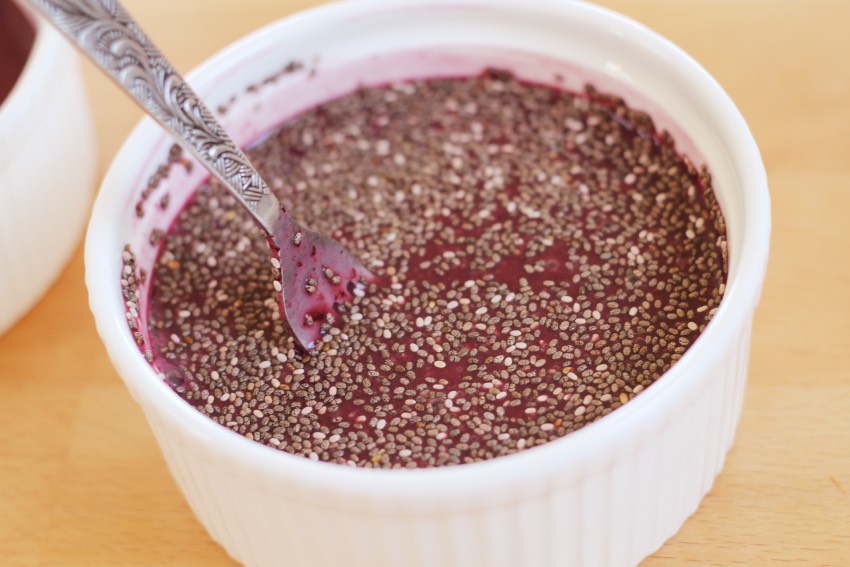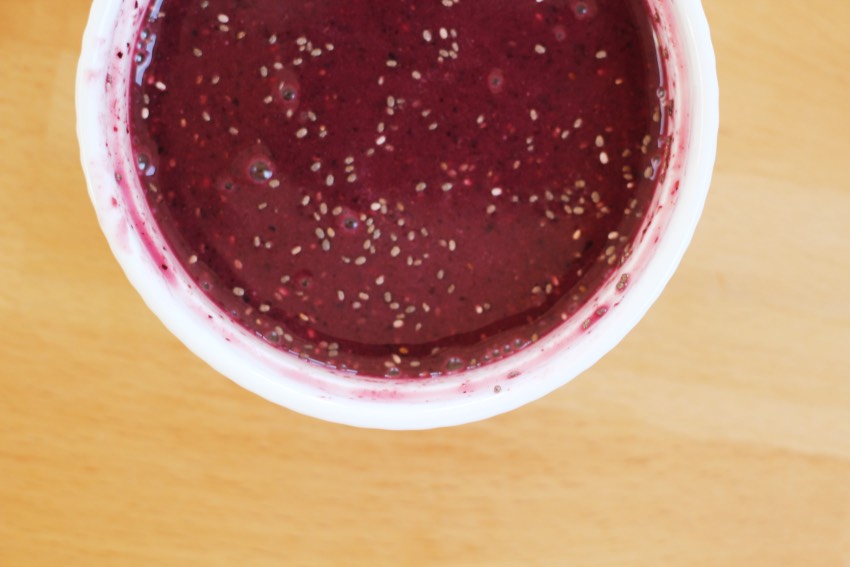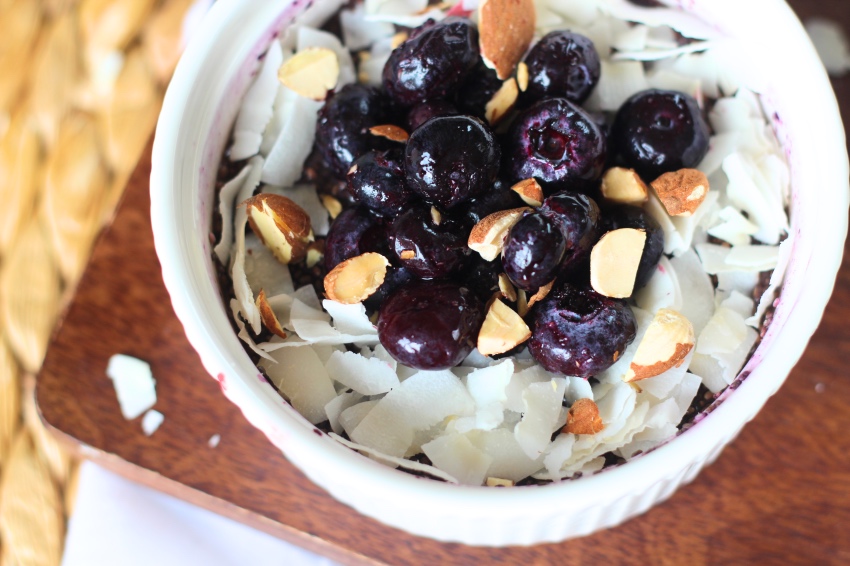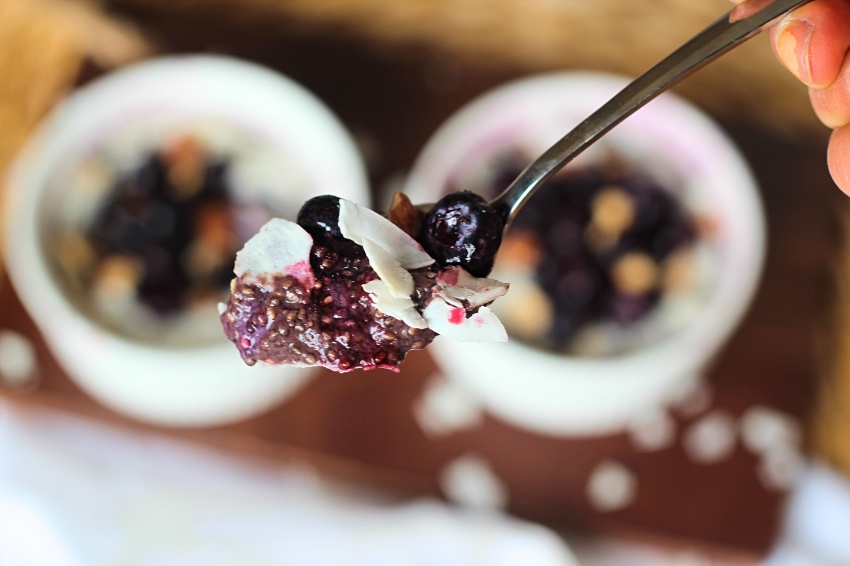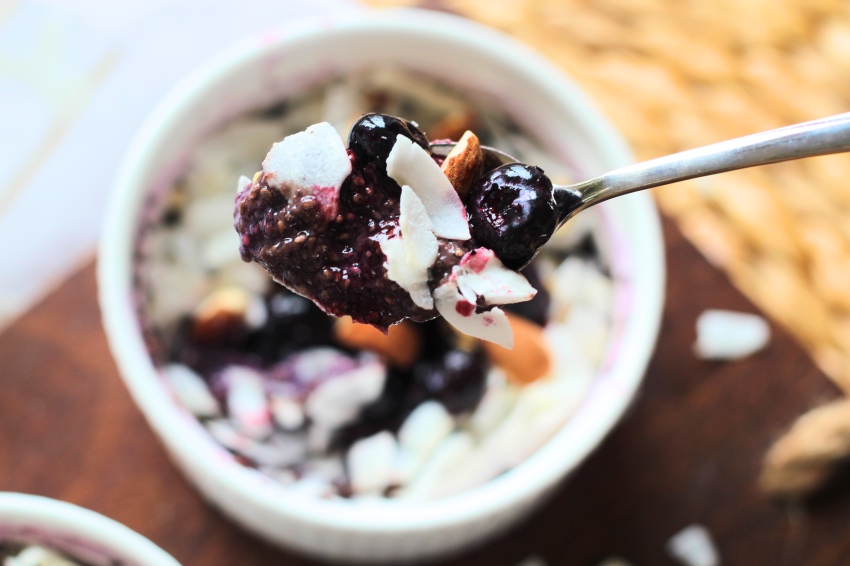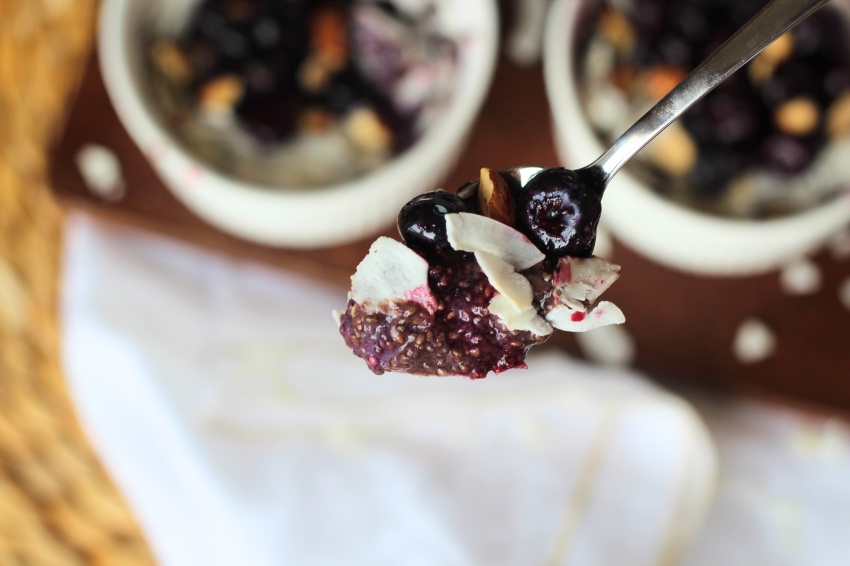 Bewaar, Like, Tweet of Pin!