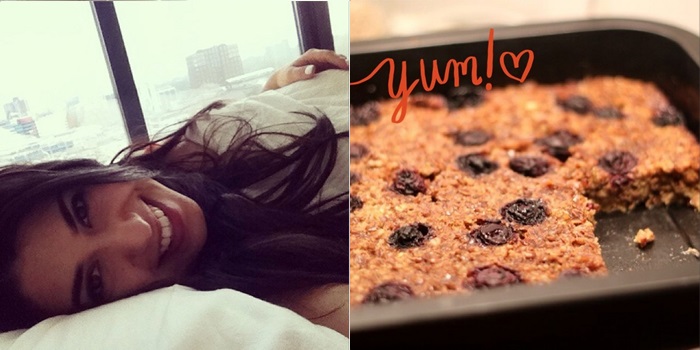 Aangezien ik ook vrij veel op instagram zit (vooral inspiratie op doen, hihi) lijkt het me leuk om af en toe even terug te blikken op wat ik heb gepost op Instagram. Een klein postje zo op de donderdagavond! 🙂
Links; Ik had nieuwe boxen gekocht die ik vanaf mijn telefoon bestuur (ik weet het, niet iets nieuws haha). Maar ik was er zo intens gelukkig mee op mijn vrije ochtend! Rechts; De smeuïge havermout ontbijt cake waar ik verslaafd aan ben! Kan er geen genoeg van krijgen :$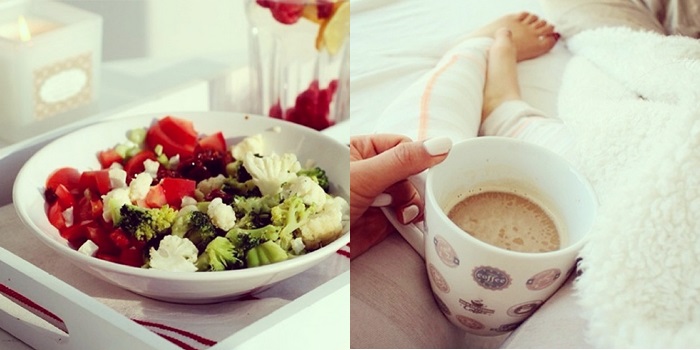 Links; salade gemaakt met alle groente die ik nog over had uit de koelkast + wat feta en mozzarella. Rechts; ahh met een kop koffie + amandelmelk wakker worden in bed. Laptopje met een leuke serie op en mijn zaterdag ochtend is compleet.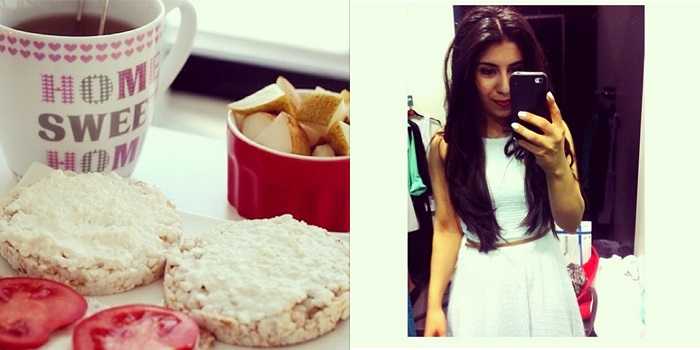 Links; Ontbijtje! Rechts; Ik was gaan winkelen en kwam dit jurkje tegen! Ik had het op Instagram gepost met de vraag of ik het moest kopen, aangezien ik wit voor een jurkje een beetje tricky vind. De reacties waren positief dus ik heb hem gekocht! Joepie! Nu nog wat bruiner + ietsjes strakker worden en wat warmer weer, dan gaat die zeker aan! 😀
Bewaar, Like, Tweet of Pin!