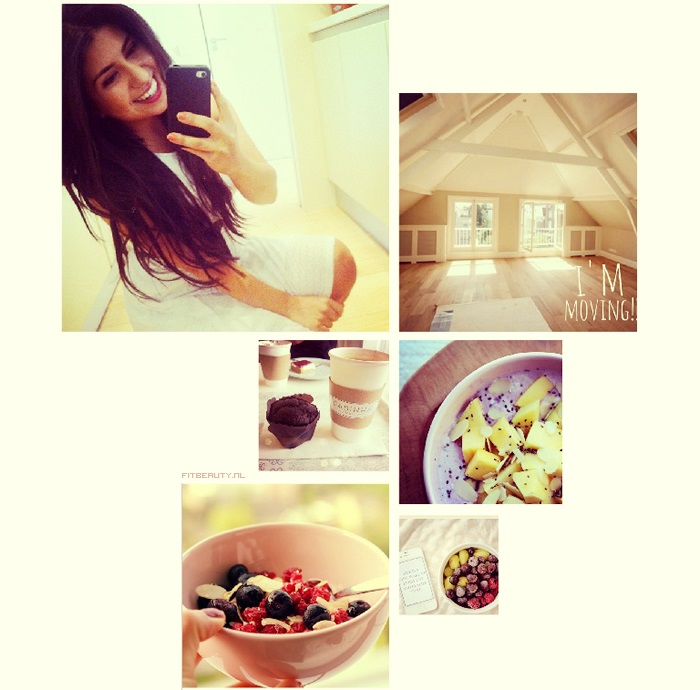 Dit lijkt me een mooi moment om even een terugblik te werpen naar de afgelopen tijd op Instagram.Terwijl ik dit type ben ik in Portugal en houden we even een relax dagje. Óók belangrijk! Anders kom je alleen maar uitgeput terug van een vakantie. Veel nieuwe indrukken, veel nieuwe inzichten, veel gelezen, veel geschreven, nieuwe ideeën en nieuwe moed. Yeah! Mocht je me willen volgen op Instagram, mijn gebruikersnaam is Tenitje 🙂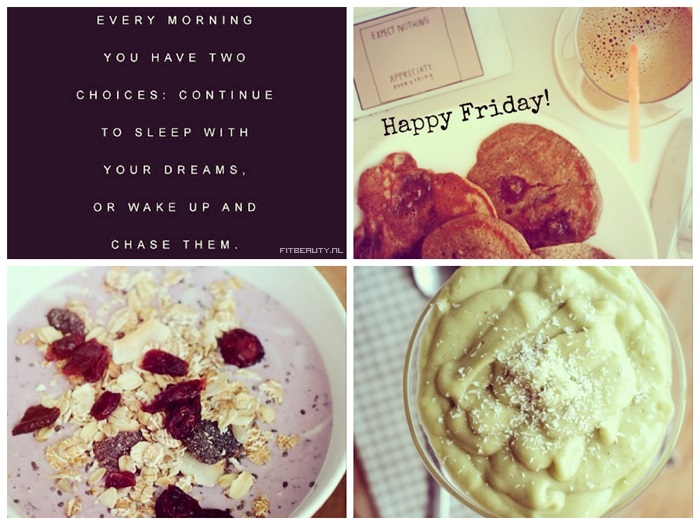 1. Een quote waar ik weer geïnspireerd van raakte; inderdaad! Elke dag is weer een dagje richting mijn dromen 🙂 2. Pannekoeken ontbijt op een vrije vrijdag 🙂 3. Een lichtelijke verslaving van de laatste tijd, bevroren bosbessen in de keukenmachine of blender met wat kwark en dan in een schaaltje met wat toppings, jum! 4. Avocado + bevroren banaan + kokosmelk, heeeeeeeerlijk.
1. Zon + Fruit! 2. Artikel over waarom ik niet als 'reguliere' diëtist werk. 3. Muntthee na een avondje met veel alcohol 4. Bloemkoolbodempizza, een van mijn favorieten!
1. Dag van het bloggers-event in de Vapiano's in Amsterdam, ik had een dikke koortslip haha. Maar de foto is lekker overbelicht en met een filtertje er overheen zie je er niets van! 2. Zoveel geleerd over koffie! Echt supercool, ik heb er een apart artikeltje aan gewijd. 3. Thuis geprobeerd na te maken, moet nog even oefenen! 4. Ik heb het leuk gehad zoals je ziet! Er komt nog een vervolgartikel met al het anderen dat we hebben gedaan + gegeten 🙂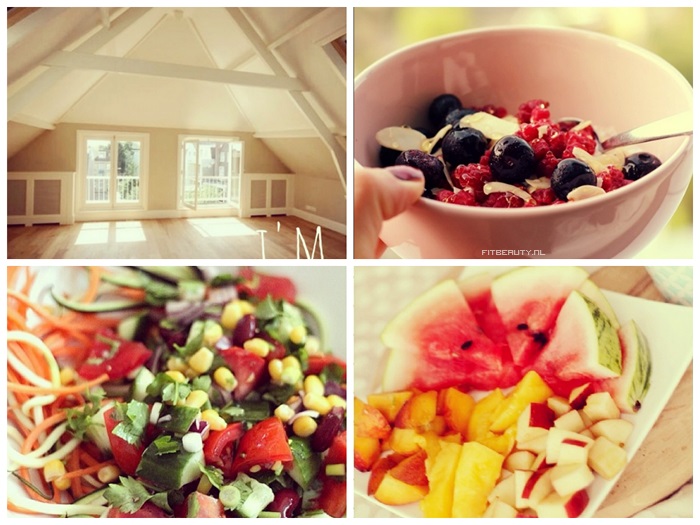 1. Ik ga verhuizen! Na heel veel ups en downs en "loslaten" blijkt alles toch weer perfect op zn plek te vallen in mn leven waar ik mega dankbaar voor ben. Ietwat persoonlijke kwesties, maar ik ben zó gelukkig met het huis waar ik naartoe ga verhuizen! Ik droom er de hele dag over, haha. 2. Ontbijt in de zon 3. Bonensalade met courgette en  wortel spaghetti 4. Fruitontbijt!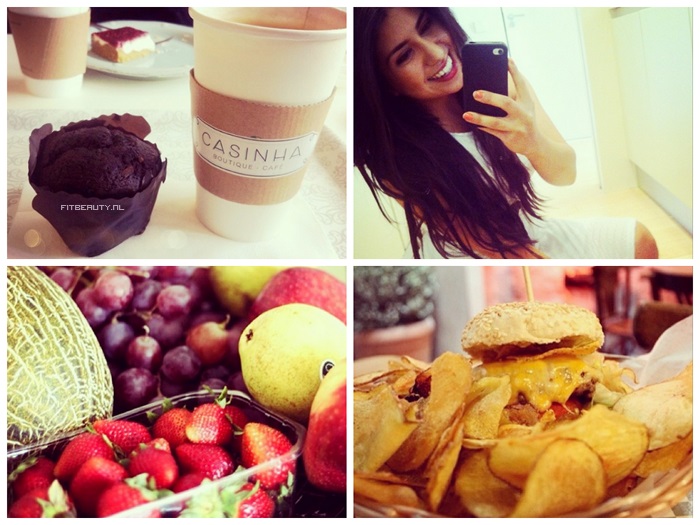 1. Ontbijt in Porto! Serieus mensen, als je naar Porto gaat, ga alsjeblieft naar Casinha. Het is er zo geweldig dat ik er een apart artikel aan ga wijden 😉 Haha i love it!! 2. Avondje de stad in, in Portugal! 3. Lekker fruit ingeslagen, dit nemen we dan met ons mee en eten we ergens op een bakje in de zon op. Of in het appartement als lunch voor we weer de deur uit gaan. 4. Burgers om je vingers bij op te eten. Niet normaal lekker. Als ik er naar kijk wil ik méééééér!!