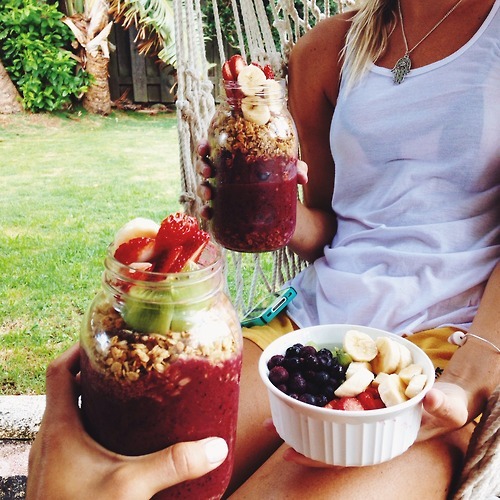 Fit zijn kan natuurlijk door iedereen anders ingevuld worden. En iedereen die fit is of zich fit voelt zal heus wel eens ongezond eten, cocktails drinken of een tijdje minder actief zijn. Maar er zijn een aantal gewoontes, die echt zonde zijn en het vaak niet eens waard zijn om aan te houden. Maar er zijn enkele gewoontes zo klein lijken, maar een positieve bijdrage leveren aan het geheel van "fit zijn". Ik deel ze graag met jullie! 
Kleinere borden gebruiken
Dit doe ik nu enkele jaren en het maakt zo'n verschil! Zonder dat je het eigenlijk door hebt. Hoe kleiner je bord, hoe eerder deze vol is als je aan het opscheppen bent. Je hersenen denken dat je een bord vol aan het eten ben, dat is een hoop! Maar leg je dezelfde hoeveelheid eten op een groter bord, dan lijkt het ineens een stuk minder. Een hele simpele truc, waarbij je onnodig teveel eten kan voorkomen!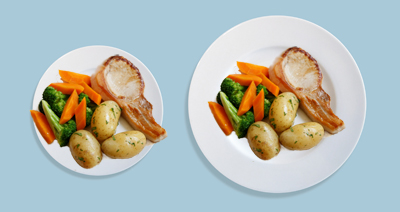 Gekruid koken (in plaats van sausjes)
Sausjes bevatten nou eenmaal veel suiker en onnodige calorieën. Door lekker te experimenteren met kruiden verhoog je niet alleen je stofwisseling (vooral pittige kruiden!) maar kun je gerechten heerlijke nieuwe smaken geven. Met sausjes gaat het uiteindelijk om de "overload" aan suiker die je uiteindelijk proeft. Gebruik vaak genoeg sausjes en na een tijdje kun je voedsel zonder enig sausje niet meer waarderen, zonde!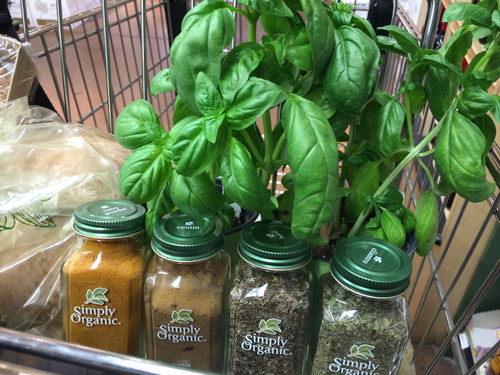 Geen frisdrank
Ik weet niet eens wat ik hierbij moet zeggen. Ik kan namelijk niet eens 1 positief aspect vinden aan frisdrank. Het is verslavend, het zit vol suiker of zoetstoffen, je hebt het binnen no-time op, het is zonde zonde zonde van de calorieën die je binnen krijgt en het gooit je lichaam door de war. Benieuwd naar wat er binnen enkele minuten in je lichaam gebeurt na het drinken van frisdrank?
Behandel je biertje of wijntje alsof het een whiskey is
Dit kwam een beetje spontaan in me op. Het gaat erom dat je geniet van elk slokje bier of wijn en het niet achterover gooit. Bier en wijn zijn om van te genieten, toch? Zo hoef je ook niet na elke 10 minuten bij te vullen maar doe je rustig een half uur over een glas.