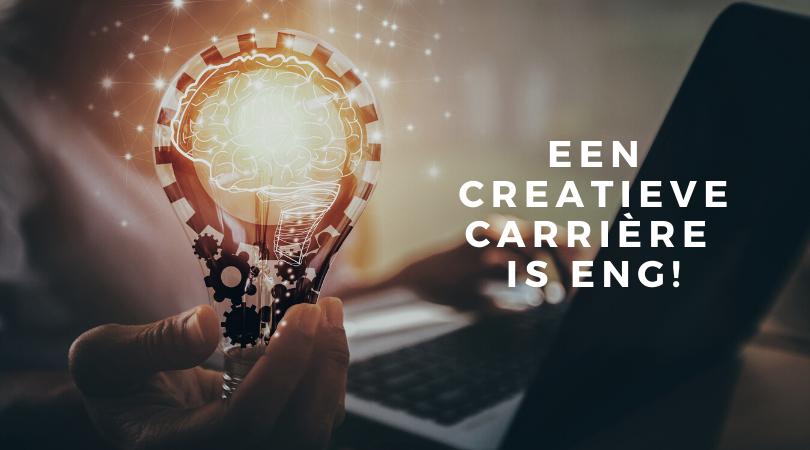 "There is absolutely zero way to predict how your creative career will go. You could be read by a producer and get a movie tomorrow. You could hit it big 10 years from now. No one knows.

The anxiety, of course, comes from the fact that it's hard to plan a future around something no one knows anything about. The only thing you can control is the work. So get back to it."

 

– 

Sam Sykes
De quote waarmee ik deze week wil afsluiten is deze. Een quote die denk ik voor velen met een droom die niet goed 'tastbaar' is in een maatschappij waar geld verdienen (huis kopen, etc.) de eerste reden is om een dagbesteding te hebben.
Mensen met een creatieve droom, visie, idee, kunnen niemand vertellen dat ze er een inkomen mee kunnen creëeren. Anderen zullen deze mensen ook juist ontmoedigen om hiermee door te gaan, omdat het zo onduidelijk is hoe en óf je er ooit een inkomen uit kunt halen.
Maar daar slaan we denk ik de plank helemaal mee mis. Want gaat het leven om het verdienen van een inkomen of om het leven te leven met passie, liefde en een creatieve uitlaatklep?
Waarom zou je niet een baan kunnen hebben die de creatieve uitlaatklep faciliteert en tegelijkertijd dromen en hopen dat die creatieve uitlaatklep je basis inkomen op een gegeven moment gaat zijn?
Omdat het eng is en gepaard gaat met zoveel twijfels. Als de eventuele uitkomst open mag zijn en het proces plezierig, dan zit er maar één ding op: terug naar het proces, of zoals in deze quote wordt gezegd: Aan het werk!