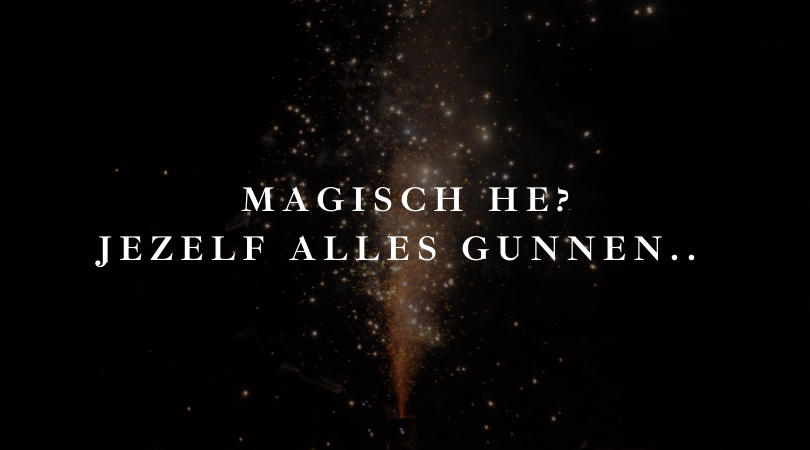 "Magic is really very simple. All you have to do is want something and then let yourself have it."
Well, well, well, hoe simpel is deze quote? Maar tegelijkertijd ook hoopvol?
Nu heb ik het niet over een Lamborghini of een villa. Maar hoe simpel is het om jezelf dingen te gunnen? Ik vind pure magie in het vrijmaken van tijd om een koffietje te drinken op het bankje in het park. Of om mijn huis op te ruimen, te decoreren en op de bank te zitten met een taartje en te genieten van mijn omgeving.
De simpele kleine dingen vond ik vroeger de moeite niet waard zolang ik nog 'dik' was. Alles, maar dan ook alles, zou beter zijn als ik zou afvallen. Ik droeg geen leuke thuis kleren – alleen maar oude en gescheurde dingen omdat ik eerst slank moest zijn. Ik wilde niet op een terrasje zitten met een mooie jurk en daar genieten van de zon want ik wilde eerst slank zijn.
En zo kan ik nog honderden andere voorbeelden geven. Van het dragen van gekleurde nagellak tot ringen omdat het aandacht zou trekken richting mijn 'dikke handen en vingers'. Jeetje, wat mis je het leven dan als je zo zit te wachten en uit te stellen!
De magie is om jezelf nu al, al deze dingen te gunnen <3