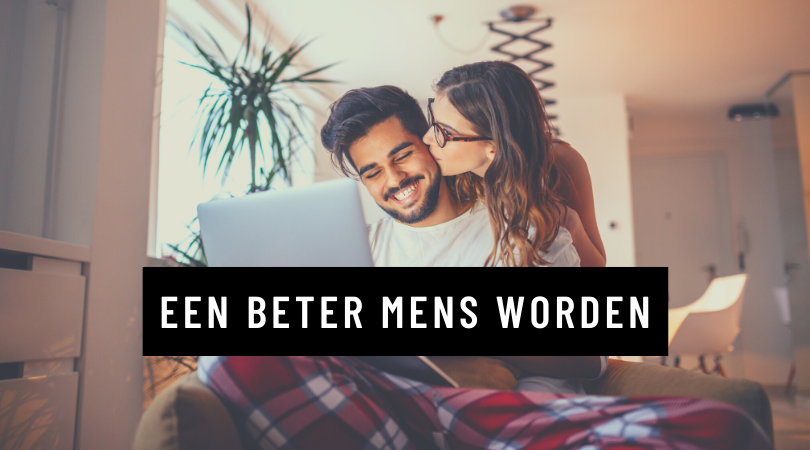 Welkom bij de 4-delige reeks "een beter mens worden". Elke week voor de komende 4 weken (dit is de laatste) schrijf ik een artikel over het worden van een beter mens (neem dit niet te letterlijk op) met een ander onderwerp in de schijnwerpers. Vandaag: het loslaten van 'normaal'.
Empathie tonen, vriendelijk zijn, net even iets meer je best doen voor een ander ook al ken je hem/haar niet; voor de één komt het van nature, voor de ander moet het wat meer getraind worden. Het vriendelijkheidsspiertje.
Er zijn elke dag meer dan genoeg mogelijkheden om een beter mens te zijn en het haastige te beperken tot een minimum.
Hoe? Nou, zo..
Iemand anders voor laten gaan
Laat iemand anders eens voor gaan, gewoon voor de lol. Waarom niet? Misschien sta jij 3 seconden eerder in de rij bij de kassa dan de ander, wat maakt het ook uit als je toch nergens op tijd hoeft te zijn? Ook als je tegelijk bij de kassa aankwam, waarom niet de ander voorlaten?
Misschien duurt het voor jou zo'n 5 minuten langer om de ander voor te laten gaan, maar wat ga je daarna doen? De auto in, de snelweg op, de file in, de stad door etc.?
Niet om jezelf nu een schouderklopje te geven, maar om je geduld te trainen, je bloeddruk onder controle te houden en een fijner mens te zijn voor (ook) jezelf.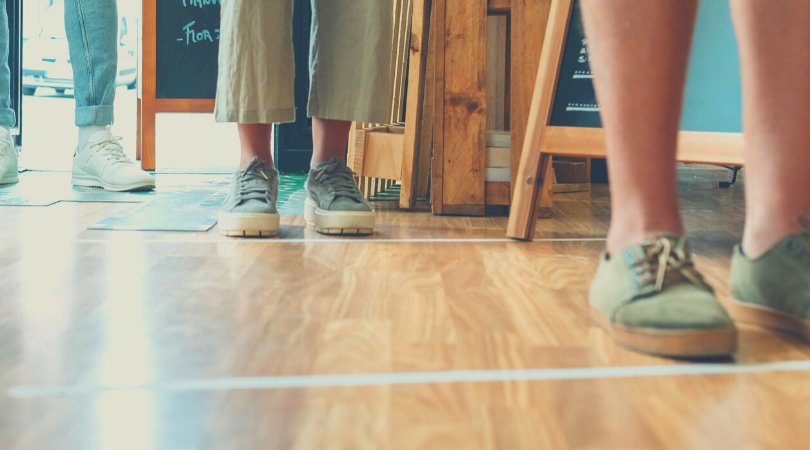 Vind manieren om je te vervelen
Jezelf vervelen blijkt je creativiteit aan te wakkeren (1). Het moedigt ons aan om oplossingen te vinden voor oncomfortabele dingen. Het helpt je om anders naar iets te kijken dan hoe je dat normaal gesproken zou doen.
Wanneer we niet bezig zijn met ingewikkelde taken of ons blootstellen aan (social)media dat ons constant een verhaal aan het vertellen is, moeten we wel onze eigen verbeelding gebruiken en gaan bedenken hoe we onze tijd gaan besteden. Vaak resulteert dit in menselijk contact dat je normaal gesproken had vermeden of niet eens aan had gedacht.
Zet je telefoon op timeout
Je telefoon is niet jouw baas. Realiseer je dat je niet hoeft op te nemen als hij overgaat en dat je ook niet hoeft te reageren als er een berichtje binnen komt. Als je deze neiging wel constant hebt, dan ben je in theorie gewoon een slaaf aan je telefoon. Elke keer als er geluid of getril vanaf komt, moet je actie ondernemen en je huidige fysieke leven pauzeren.
Probeer ook eens om niet je telefoon te pakken als je je verveelt. Als je in de rij staat, als je in de trein zit, als je in de wachtkamer bent etc. Het is een grote verleiding, maar wat het doet is dat het je weerbaar maakt voor directe bevrediging.
Als je deze spier weet te trainen, kun je veel vaker in je leven 'gezondere' keuzes maken die je op lang termijn goed doen dan enkel kiezen voor de keuzes die voor directe bevrediging zorgen. De balans is belangrijk, het één hoeft niet zonder de ander te bestaan, maar de directe bevrediging is niet iets waar we ons voor moeten trainen het te doen; we vervallen er veel te makkelijk in. Daarom kan het nuttig zijn om de lange termijn bevrediging eens wat vaker te trainen en weerstand te leren krijgen voor de directe bevrediging.
Ik schreef hierover in deel 3 van "een beter mens worden".
Een beter mens worden #3 | Ongezond plezier vervangen door gezond plezier
Onthoud dat je telefoon een middel is dat jij gebruikt. Niet andersom.
Compassie meditatie
Heb je hier wel eens van gehoord? Dit is een soort meditatie waarbij je positieve uitspraken doet richting jezelf en alle andere levende 'wezens' om je heen. Het is vooral nuttig om negatieve gevoelens tegenover jezelf en anderen te verminderen (2) en het bijkt de symptomen van PTTS (posttraumatische stressstoornis ) te verminderen (3).
Het kan een idee zijn om het eens op een ander level te onderzoeken, zoals met een meditatie. Je gaat dan echt de confrontatie aan met jezelf en dat brengt je ontzettend veel nuttige informatie waar je verder mee kunt.
Het laatste woord over deze 4-delige reeks
Deze 4-delige reeks heb ik geschreven voor iedereen die misschien wat bewuster naar zichzelf en de omgeving wil kijken en klaar is om het met wat extra liefde te benaderen.
Soms zit je vast in je eigen problemen en wereld, je ziet dan niet meer dat je misschien anderen tot last bent of juist anderen zou kunnen helpen. Dat is niet erg. Dat zijn de ups en downs van het leven. Zodra zo'n fase weer wat is gedoofd is er ineens weer ruimte om om je heen te kijken en te werken aan jezelf. Als je dat wilt. Ik hoop dat deze artikelen je wat inspiratie hebben gegeven dat te doen <3.