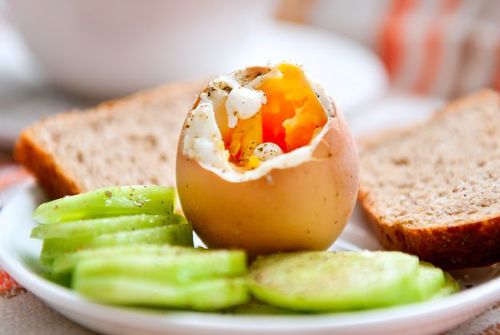 Er zijn zoveel fabeltjes omtrent eieren, waardoor je niet meer zeker weet of ze nu wel of niet gezond zijn. En hoe vaak mag je ze eigenlijk eten? In een eerder artikel over eieren heb uitgelegd waarom eieren zo goed voor je zijn. Maar dat was nog niet alles! Wist je dat bijvoorbeeld het eigeel helpt bij het verminderen van ontstekingen in je lichaam?
Het eigeel van een ei bevat ontzettend veel vitamine B-complex; wat weer in verband staat met je zenuwstelsel en de vermindering van ontstekingen in je lichaam.
Perfecte eiwitkwaliteit
Eieren zijn echt de gouden standaard wat betreft eiwitkwaliteit. dit komt omdat al het eiwit dat in een ei zit door je lichaam geabsorbeerd kan worden. Eiwitten kunnen namelijk in vele verschillende "vormen" zijn, zo bevat eiwit uit vlees een andere structuur/vorm dan eiwit uit bonen. Elk eiwit word ook anders, en soms gedeeltelijk, opgenomen door je lichaam. Eiwitten uit eieren kunnen het beste opgenomen worden. Eiwitten in poedervorm (ook wel "whey-protein" genoemd) zijn veel lastiger op te nemen en worden gedeeltelijk ook uitgescheiden door je nieren.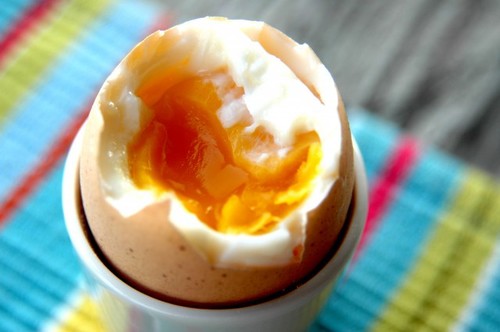 Interessant feitje over de kleur van het eiwit
Soms zie je dat je eiwit doorzichtig is en soms heeft het een wat troebele kleur. Dit heeft puur te maken met de versheid van je ei. Is je ei heel vers, dan is het eiwit wat troebel, is het ei niet meer zo vers, dan is het eiwit doorzichtig.
Beide kun je gewoon eten hoor! Het verschil is vaak goed te merken met supermarkt-eieren en eieren die je van een boerderij koopt.
Eet dus gerust wat vaker eieren en maak je niet zoveel zorgen over "cholesterol in eieren", dit is goed cholesterol (HDL). Werp een een blik op het vorige artikel over waarom eieren zo goed voor je zijn en bak/kook gerust nog een eitje!