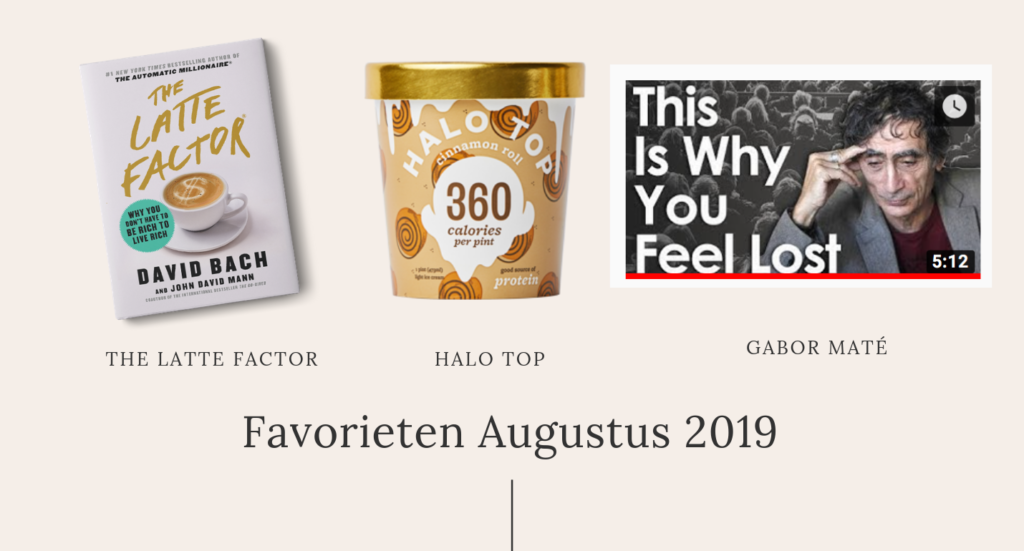 Het is alweer september, hoe is dit mogelijk jongens! Vorig jaar was ik nu in Californië voor een hele maand heerlijk zomers weer en strandwandelingen. Dit jaar doe ik het met Nederland – regen, iets donkerdere dagen en de herfst die in de lucht valt. Ik heb niets te klagen want ik geniet er volop van! De afgelopen maand heeft ook weer veel moois met zich meegebracht dat ik in deze favorieten post met jullie mag delen. Ik hoop dat het ook jullie leven net zo kan verrijken als dat het bij mij heeft gedaan.
The Latte Factor | Boek / Luisterboek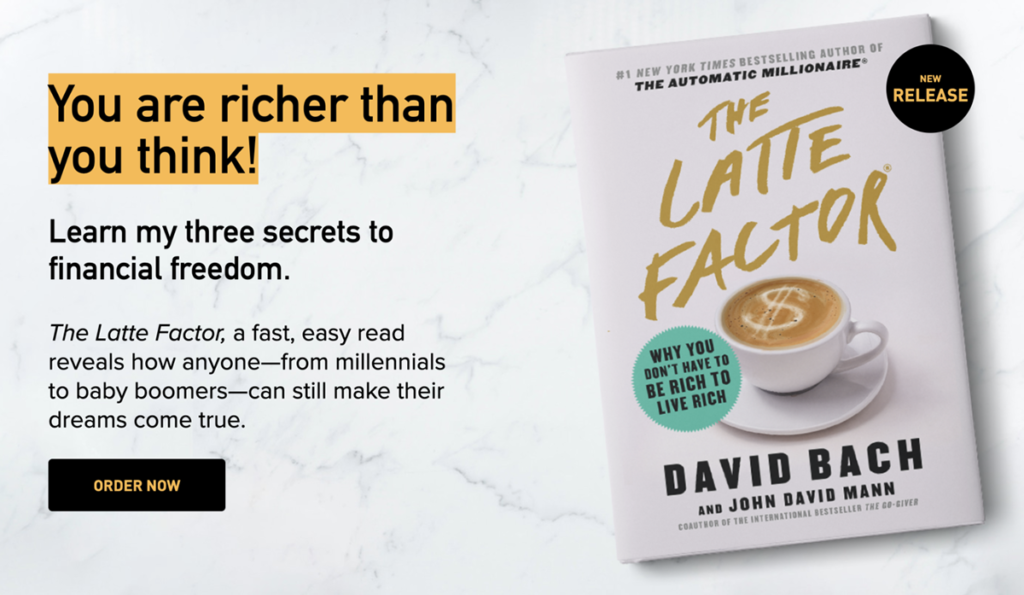 Enige tijd geleden poste ik op Instastory dat ik in een koffietent bezig was met investeringen voor mijn pensioen. Ik kreeg hier bizar veel DM's over, wat ik niet had verwacht. Hoe investeer je? Waarom? Waar heb je dit geleerd? Etc.
Omdat ik vind dat ik niet in de positie ben om dit duidelijk uit te leggen én eventuele vragen te beantwoorden kan ik iedereen alleen maar doorverwijzen naar de boeken en informatie die mij hier enorm bij hebben geholpen.
Het simpelste boek wat in verhaalvorm is geschreven en voor iedereen behapbaar maakt hoe dit werkt is "The Latte Factor". Mocht je wat dieper in deze stof willen duiken dan is het (enorme) boek van Tony Robbins: Money Master The Game waanzinnig goed. Let wel, dit is geschreven met het Amerikaanse stelsel in gedachte, als je dit wilt toepassen in Nederland zijn er een aantal dingen die anders werken maar voor de rest is het hetzelfde idee.
En mocht je niet willen lezen, dan is Suze Orman ook geweldig interessant om naar te kijken op YouTube. Ze legt hetzelfde principe van The Latte Factor en Tony Robbins Money Master The Game ook uit in een aparte presentatie, echter kon ik deze niet vinden op YouTube helaas – anders had ik hem gelinkt in dit artikel.
Yesterday | Film
[embedyt]https://youtu.be/6uqvgPm8U4c[/embedyt]
Ik heb sinds een maand een Pathé unlimited pas en het plezier dat ik eruit haal is echt geweldig. Zo was ik naar de film Yesterday waarin een jonge 'wannabe' artiest graag wil doorbreken maar zijn muziek is niet goed genoeg. Op een avond, tijdens een ongeluk gebeurt er iets in de hele wereld waardoor The Beatles ineens niet meer bestaan en nooit hebben bestaan. Alleen hij weet van het bestaan van The Beatles en komt erachter dat de wereld hier niets van weet. Hij besluit deze muziek te spelen alsof het zijn eigen muziek is en wordt enorm succesvol. Meer dan dat wil ik niet verklappen, maar ik vond deze film zo leuk dat ik een week later kaartjes heb gekocht voor mijn moeder, haar vriend en Boy om met zn allen naar de bios te gaan. Ik wist namelijk dat mijn moeder en haar vriend deze film geweldig zouden vinden – ook omdat er zoveel liedjes van The Beatles erin terugkomen en zij beide vroeger enorme fans waren.
We hebben zo genoten van de film, echt een feel good movie!
Halo Top IJs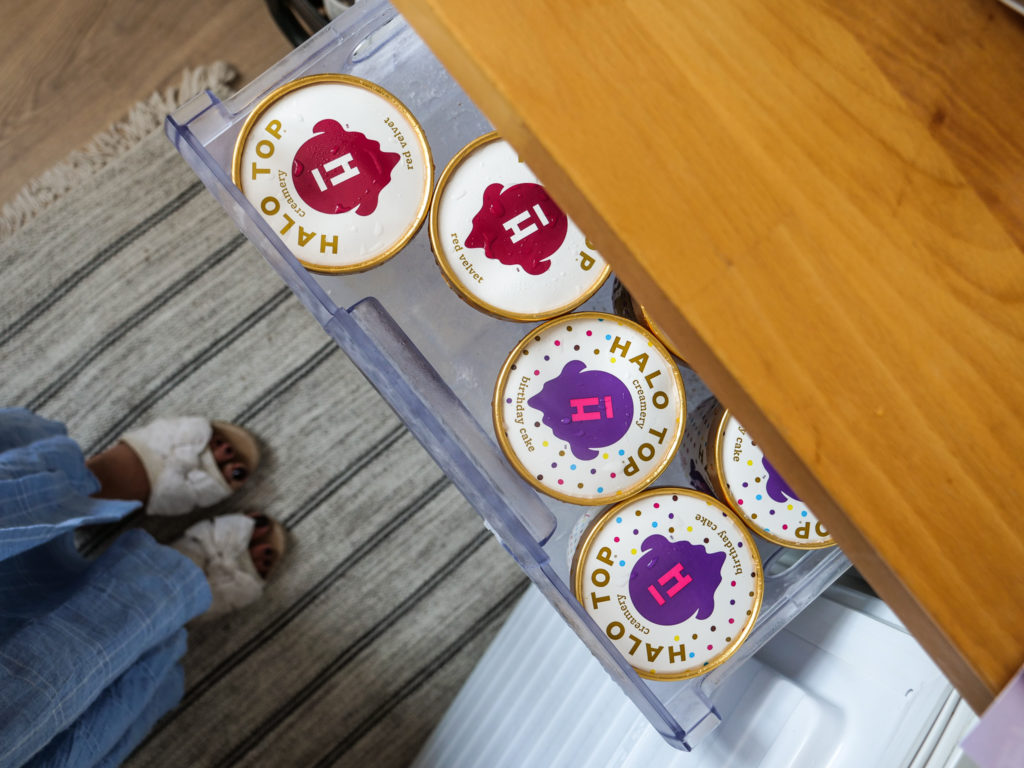 Zoals je misschien al weet ben ik een lange tijd fan van Halo Top ijs, dit ijs heb ik ontdekt tijdens mijn bezoekjes aan Amerika (de teller staat inmiddels op 9 qua reizen naar Amerika) en ineens kreeg ik vorig jaar september (toen ik een maand in Californië zat) DM's van meiden dat dit ijs nu ook in Nederland te koop was! Dat was natuurlijk geweldig nieuws. Hoewel er maar een kleine greep van alle smaken in Nederland beschikbaar is hebben we niets te klagen.
Mijn twee favorieten zijn Cinnamon Roll en Red Velvet. De Red Velvet variant is vorige maand gelanceerd en ik mocht hier maar liefst 6 bakken van ontvangen! 4 ervan zijn al op. Dat zegt volgens mij genoeg: Halo Top hoort in dit lijstje!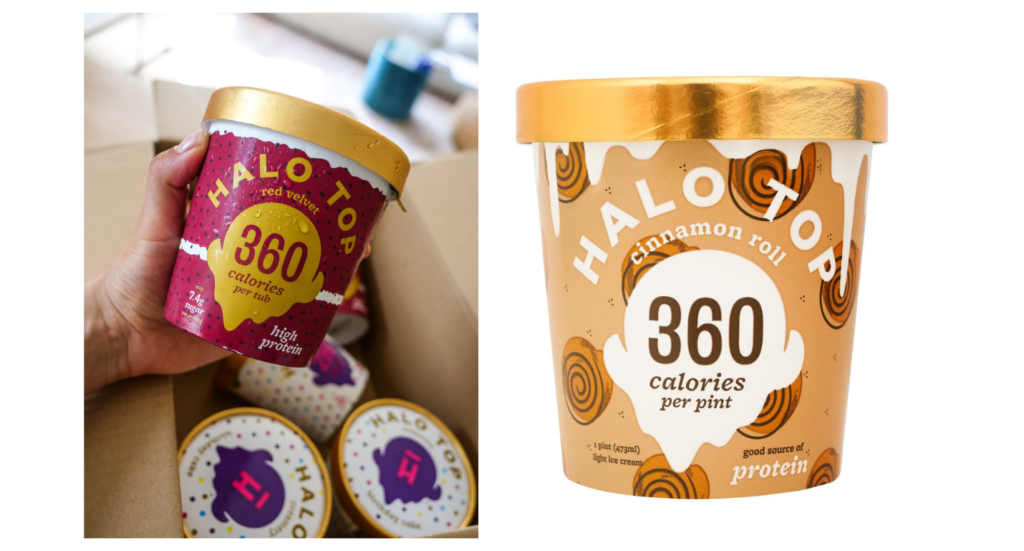 De cinnamon roll is natuurlijk een mooie overgang van zomer naar herfst – ijs, maar dan wel met herfstsmaken 😉 
Why We Feel Lost | Inspirerend Filmpje
[embedyt]https://youtu.be/TIjvXtZRerY[/embedyt]
Dit filmpje klikte ik aan omdat de titel me op de één of andere manier op een dag enorm aansprak. Het is niet lang, het is niet geniaal in elkaar gezet of wat dan ook. Het is 'simpelweg' een speech van Gabor Maté die uitlegt waarom we ons tegenwoordig zo verdwaald voelen in deze maatschappij. De dingen die hij opnoemt raken me en laten me nadenken over hoe ik me voel in dit leven, in deze maatschappij. En ook hoe ik bepaalde dingen zou kunnen veranderen – voor de mensen om me heen, voor de natuur en ook voor mezelf.
Ik wilde graag afsluiten met dit filmpje omdat ik hoop dat het jou ook goed zal doen als je even niet meer weet wat je aan moet met je leven – als je je verdwaald voelt in je werk, je relatie, de wereld om je heen of wat dan ook.
Ik stuur jullie allemaal heel veel liefde vanaf mijn bank in Amsterdam <3