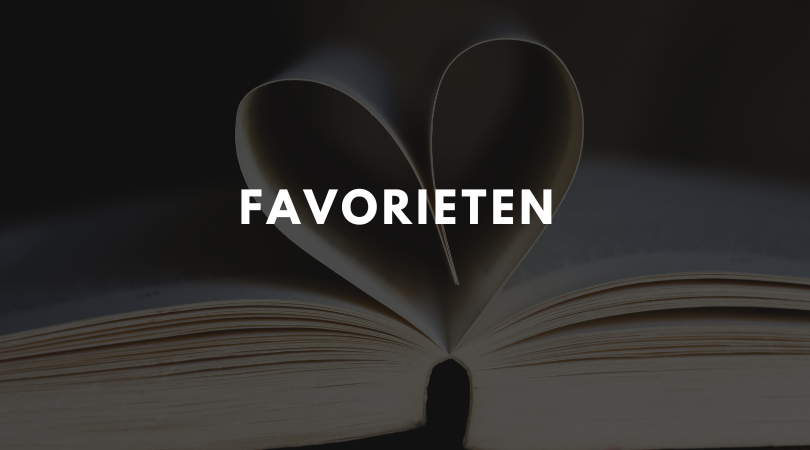 Hemeltjelief, de laatste twee maanden van het jaar zijn aangebroken. Ze behoren gelukkig tot mijn favoriete maanden, maar ik schrik toch altijd weer als ze er zijn. Ik heb ook nu weer wat favorieten die ik met jullie wil delen, misschien niet even 'kosher' voor iedereen – maar ik ben mezelf de laatste weken enorm aan het terug vinden. Herinneren hoe ik mijn blog begon en terug gaan naar dat gevoel. Zeggen wat ik denk en voel en niet zoveel geven om kritiek.
De kritieken van het afgelopen jaar waren de hardste dingen die ik ooit naar mijn hoofd geslingerd heb gekregen en op zich functioneer ik nog steeds 😉 Dus ik realiseerde me; wat kan er nu mis gaan? Nog meer kritiek? Liever dat, dan mezelf verloochenen. Ik dwaal veel te veel af van waar dit artikel eigenlijk over gaat; positieve dingen: FAVORIETEN! En wel van de afgelopen maand, oktober 🙂
Everything is Figureoutable | Marie Forleo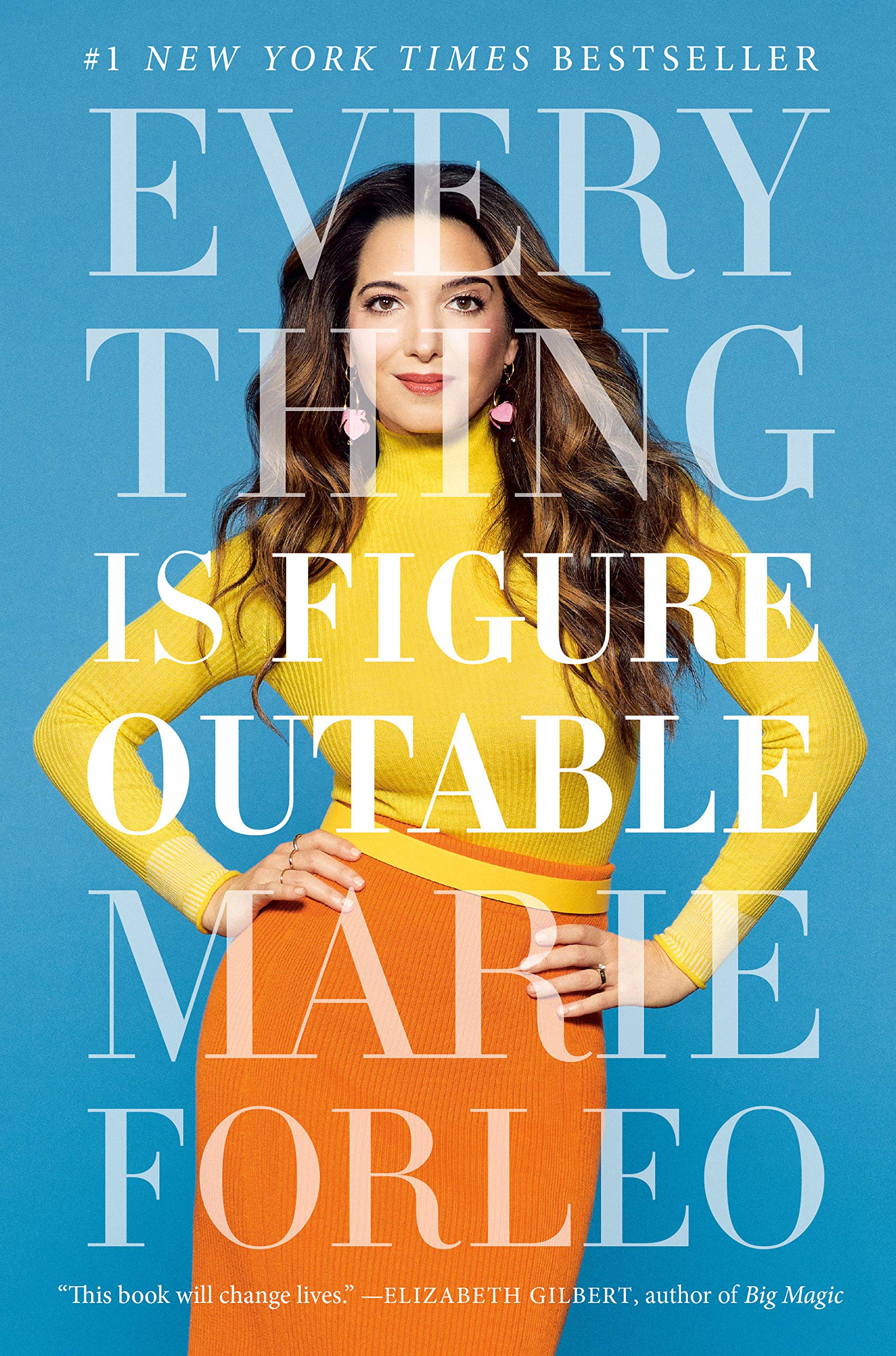 Toen ik zag dat het boek van Marie Forleo ook op Storytel te vinden was, stopte ik direct met het luisteren van het andere boek waar ik inmiddels halverwege was en begon ik direct aan dat van haar. Ze spreekt hem ook nog eens zelf in wat ik heel fijn vind! Ik moet zeggen, de eerste paar hoofdstukken voelden voor mij als herhaling van verhalen en adviezen die ze allemaal al eerder heeft verteld/gedeeld via haar verschillende platformen. Maar eenmaal halverwege het boek was ik ontzettend onder de indruk hoe ze bepaalde dingen verwoordde en welke voorbeelden ze gebruikte om het meer kracht te geven. Ik stond soms echt te popelen van ideeën, enthousiasme en inspiratie tijdens het luisteren.
Het boek heb ik afgeluisterd in New York, waar ik alleen naartoe was en minstens 4 uur per dag door de stad wandelde. Wanneer ik dan even besloot te zitten en wat te eten bijvoorbeeld, dan luisterde ik weer naar haar boek. Het einde van het boek heeft dus iets speciaals voor me, omdat ik daar de New York beelden bij heb met de bijbehorende ideeën die ik toen uitschreef in mijn notitieblok.
Absoluut een aanrader voor nieuwe levensinzichten en als je even vast zit in je huidige leven!
Je vindt het boek hier terug op Storytel.nl.
Teddy Coat | van Asos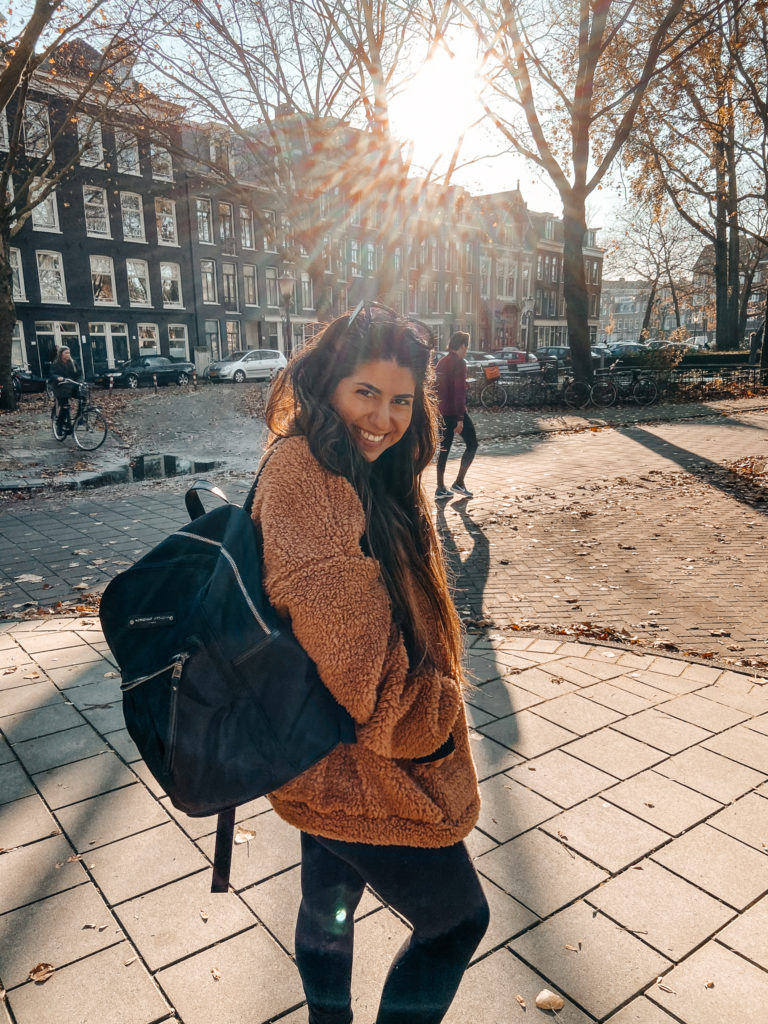 Het is zo'n simpel ding, maar ik weet gewoon dat mijn nieuwe Teddy coat en ik onafscheidelijk gaan zijn deze winter. Toen ik hem initieel bestelde voor een shoot wist ik niet wat ik voelde: ZO ZACHT! Er zijn talloze teddy coats die wat grover zijn en minder zacht aanvoelen. Daarom heb ik vrij lang gezocht tot een perfecte – en ineens was die daar!
Of het je ding is of niet: hij is zo lekker warm en zacht, sinds ik hem heb draag ik hem al elke dag! Dat moet toch genoemd worden in de favorieten post?
Hier kun je hem terugvinden op Asos.com
The Laundromat | Film op Netflix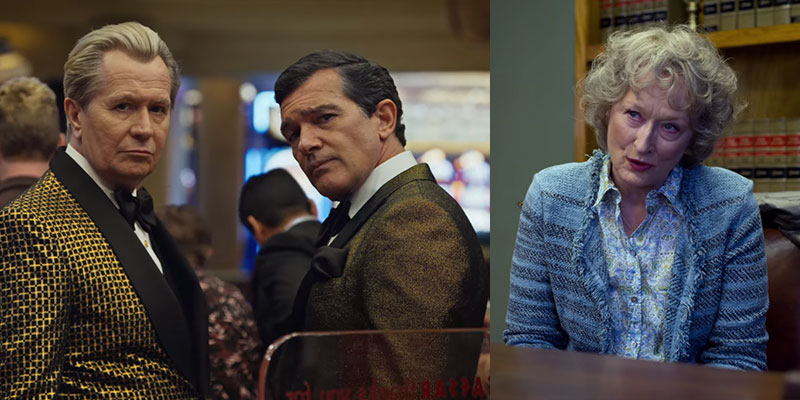 Deze film op Netflix heeft me echt een beetje door doen draaien de uren erna. Het gaat over belastingontduiking, maar dan op een legale manier. Onethisch, maar wel legaal. Het is in film-vorm heel mooi naar voren gebracht met ook nog eens geweldige acteurs (Meryl Streep, Antonio Banderas etc.)
Wat gebeurt er toch allemaal in onze wereld en wat een bizarre 'legale' taferelen halen sommige rijke mensen uit om nog rijker te worden. Als ik alleen maar dit soort films en documentaire's zou kijken, zou ik heel somber worden van de wereld en de mensen erin. Maar ik probeer de balans erin te houden – het is naar mijn mening af en toe belangrijk om ook dit soort dingen te kijken en te lezen, ook al vraag je je af waarom sommige dingen gebeuren op aarde. Mijn favoriet die hierna komt, brengt dit gelukkig weer in balans:
Inside Bill's Brain | Documentaire Netflix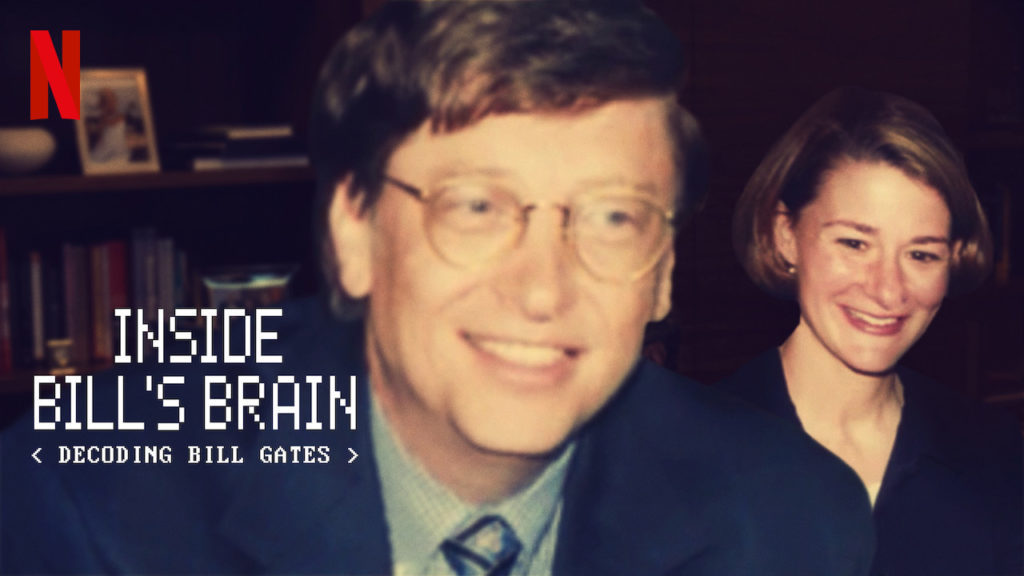 Ik heb alleen nog maar de eerste aflevering gezien, maar jeetje wat een man. Dit is precies de tegenhanger van de mensen in de film Laundromat. Daarom balanceert dit elkaar zo goed. Wat ben ik blij dat Bill Gates zo ontzettend veel geld heeft – wat doet hij er prachtige dingen mee die niemand anders in de komende jaren zou hebben aangepakt. Ik luisterde enige tijd geleden een podcast van Oprah met Melinda Gates waarin zij vertelde wat voor werk ze deed met vrouwen in ontwikkelingslanden en ik was ontzettend onder de indruk. Nu ik ook nog de eerste aflevering van deze documentaire over Bill Gates heb gezien krijg ik een warm gevoel in mijn hart. Wat een bijzondere mensen. Hier zou ik met liefde mijn geld aan geven.
Wat vind jij?
Dus op die positieve noot wil ik ook dit artikel afsluiten – ik hoop dat jullie hier wat ideeën of inspiratie uit op hebben gedaan. Of misschien heb je wel een sterke mening over één van deze onderwerpen, laat het achter in de comments en wie weet verrijk je er een ander ook mee!
Bedankt voor het lezen lieve allemaal <3