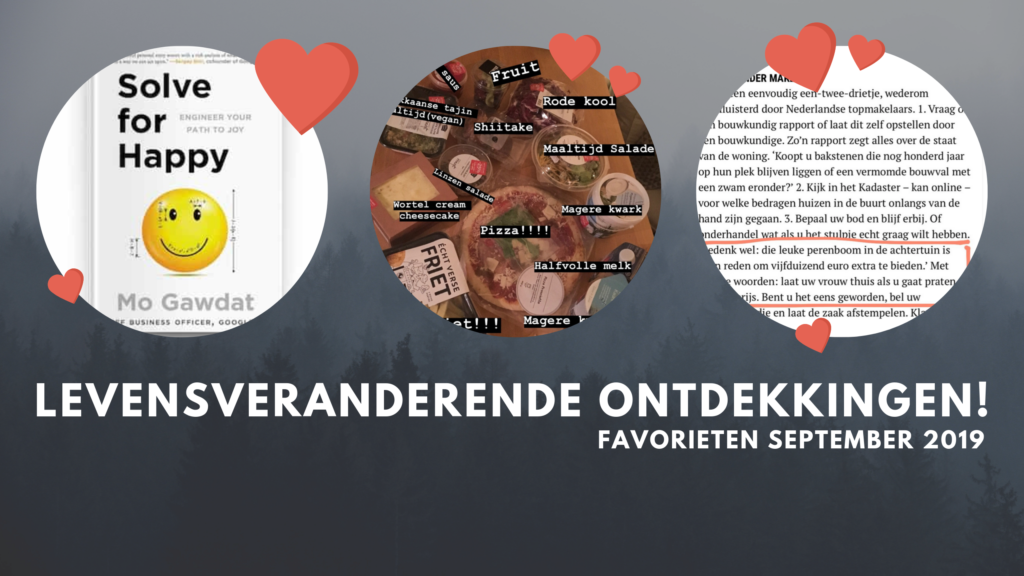 Ik weet het, het is bijna half oktober en ik kom met een september favorieten. Weet je waarom ik realiseerde dat ik deze maand niet 'favorieten-loos' kon laten blijven? Omdat wat ik te delen heb ZO goed is en er nu alweer dingen bij komen voor de komende maand. Ik zie het maar als iets positiefs: teveel leuks om te delen met jullie die hopelijk jullie leven gaat veranderen. Ha! Zeg ik dat nou echt? Jazeker. Omdat er twee favorieten bij zitten deze maand, die mijn leven hebben veranderd..
How to Fail (Elizabeth Day) met Mo Gawdat | Podcast

Misschien ken je Mo Gawdat wel van zijn bestseller "Solve for Happy", een boek waarin hij vertelt over het algoritme dat hij heeft gemaakt voor geluk. Maar pas toen zijn 21 jarige zoon Ali tijdens een routine check in het ziekenhuis om het leven kwam (door een medische fout) kwam pas echt de test. Dit boek schreef hij na het verliezen van zijn zoon, het algoritme had hij daarvoor al bedacht. Deze man had alles wat zijn hartje begeerde, op jonge leeftijd kon hij zijn rekenkundige skills inzetten op de beurs en verdiende gemakkelijk honderden duizenden dollars (vanuit Dubai). Daarna kwam hij al snel bij Google aan het werk, ging over naar Google X als CBO (Chief Business Operator). Hij had op een gegeven moment 14 auto's, villa's, zwembaden, een waanzinnige echtgenote en twee kinderen. Alles waar je gelukkig van zou moeten worden, maar elke dag voelde hij zich depressief.
In deze podcast vertelt hij, op een ingenieuze wijze zoals ik het nog nooit heb gehoord, hoe hij de wereld ziet en wat zijn algoritme dan is. Ook vertelt hij over zijn overleden zoon wat ik echt onvoorstelbaar mooi vond. Eén zin die hij gebruikte deed me letterlijk stil staan op straat toen ik de podcast luisterde:
"I could be sad every day about the fact that Ali died, but he also lived" en vaak staan we bijna niet meer stil bij dat laatste als iemand is overleden.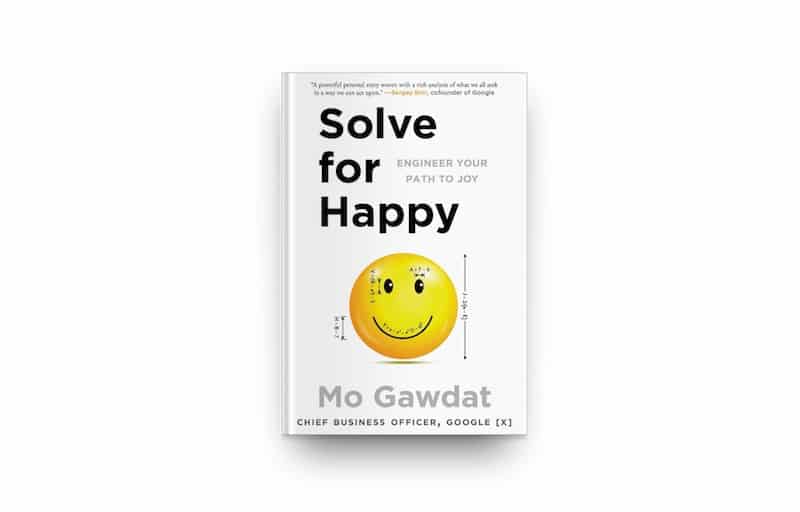 Ik wil verder niet teveel verklappen over hoe hij de toekomst ziet, hoe hij denkt over de dood en hoe we als mens altijd op zoek moeten naar ons eigen geluk – maar het heeft letterlijk mijn leven nu al veranderd. Bepaalde gedachtegangen en patronen zijn ineens in een ander daglicht gezet bij mij. Mijn perspectief op bepaalde vlakken  is ineens veranderd, dat noem ik wel echt 'life changing'.
Luister de podcast hier terug, of via je eigen favoriete podcast app.
Zeikschrift | Instagram account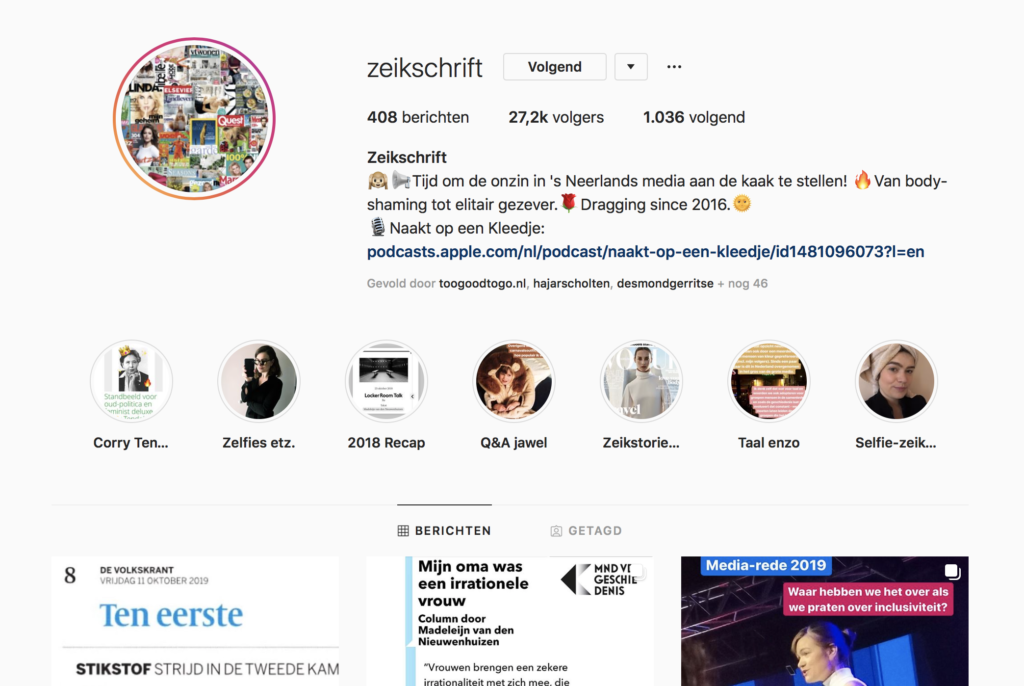 Het is niet vaak dat ik een Instagram account deel met de mededeling dat het de moeite waard is om te volgen. Er zijn zoveel mensen, zoveel accounts. Maar dit is er absoluut één die ik de moeite meer dan waard vindt.
Madeleijn (van den Nieuwenhuizen) maakt je bewust op inclusiviteit, feminisme, artikelen uit de media die (misschien onbedoeld) heel racistisch of kleinerend tegenover een bepaalde groep zijn geschreven.
Hoe ze dit doet is nooit 'boos' of 'beschuldigend' of 'belerend' maar heel deskundig en informatief als je het mij vraagt. Dit soort dingen brengt ze aan het licht: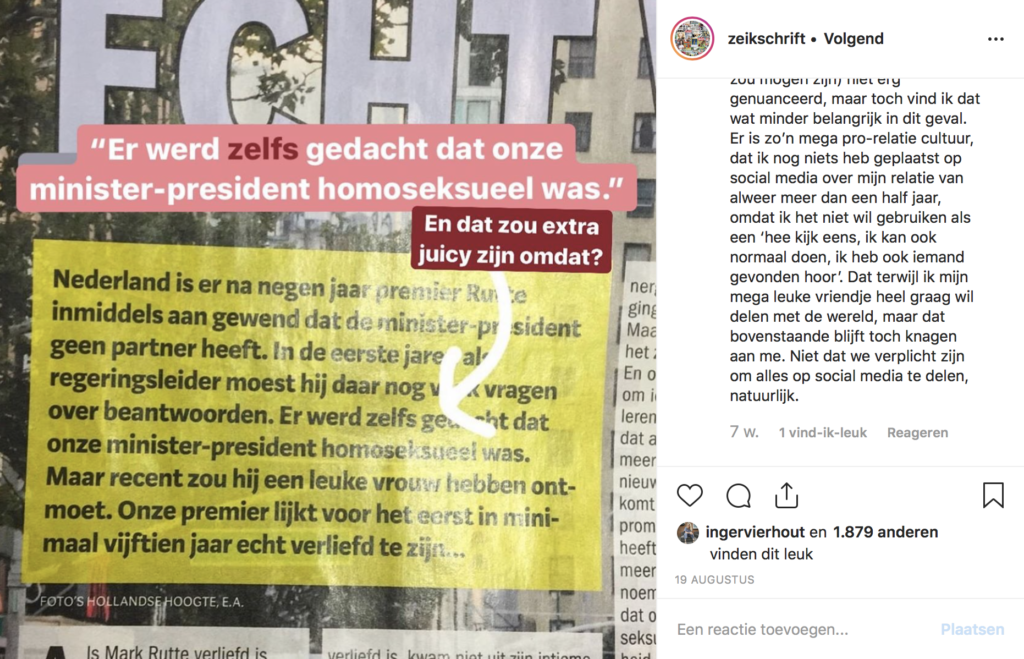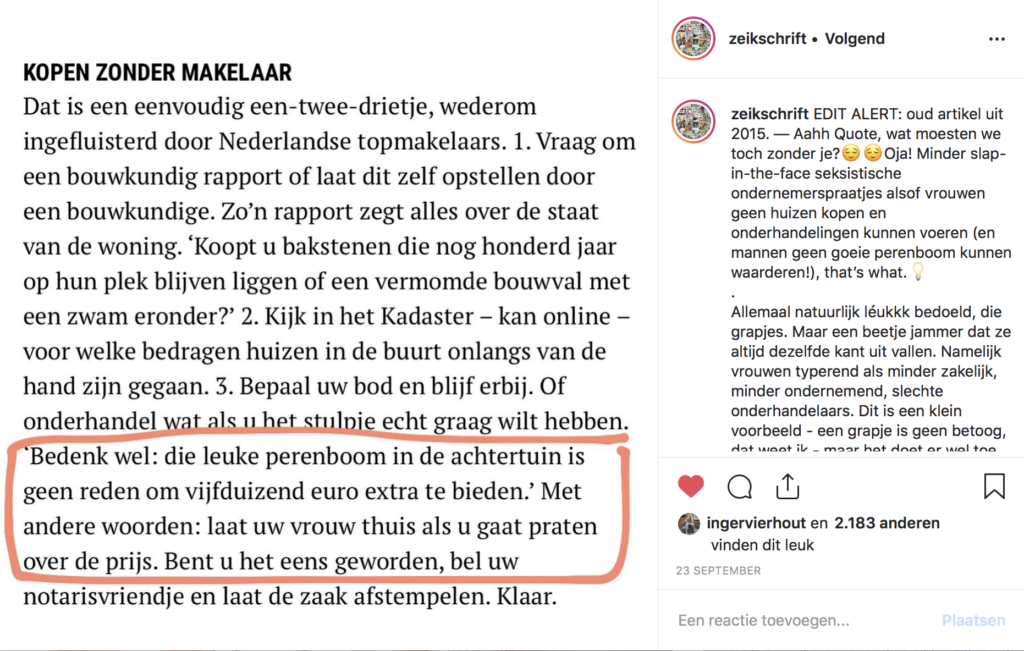 TooGoodToGo | App
Ja, deze kon écht niet ontbreken. Als je ook maar iets van me hebt gevolgd in de afgelopen tijd dan ben je er vast achter gekomen dat ik verslaafd ben aan deze app. TooGoodToGo is een app dat ontwikkelt is om voedselverspilling tegen te gaan met een enorm fijne win-win factor. Je logt in op de app en je ziet alles wat die dag of morgen beschikbaar is bij verschillende supermarkten en restaurants om aan het einde van de dag op te halen voor een scherpe prijs. Dit is eten dat initieel weggegooid zou worden maar nu gebundeld wordt in een "Magic Box" waar je een kleine prijs voor betaald. Meestal een vierde tot ongeveer een derde van de originele prijs. Het enige is dus wel dat de houdbaarheid niet meer heel lang is en je het aan het einde van de shift (bij bakkers bijvoorbeeld om 14:00 uur, bij supermarkten om 20:00 uur) pas kunt ophalen.
Je weet niet wat je krijgt, dat is het spannende deel en de verrassing behoort wat mij betreft tot één van de redenen waarom het zo verslavend is.
Ik wil het liefst al mijn boodschappen altijd biologisch hebben en voor mij is dit nu een perfecte manier om al een heel groot gedeelte van mijn dagelijkse voeding biologisch te maken zonder er honderden euro's aan uit te geven. Ik heb het nu best vaak besteld en weet inmiddels stiekem bij welke (biologische) supermarkt op welke dag ik er één moet bestellen om de hoofdprijs te scoren.
Kijk maar even hoe geweldig deze vondsten zijn van de Marqt (voor €4,99):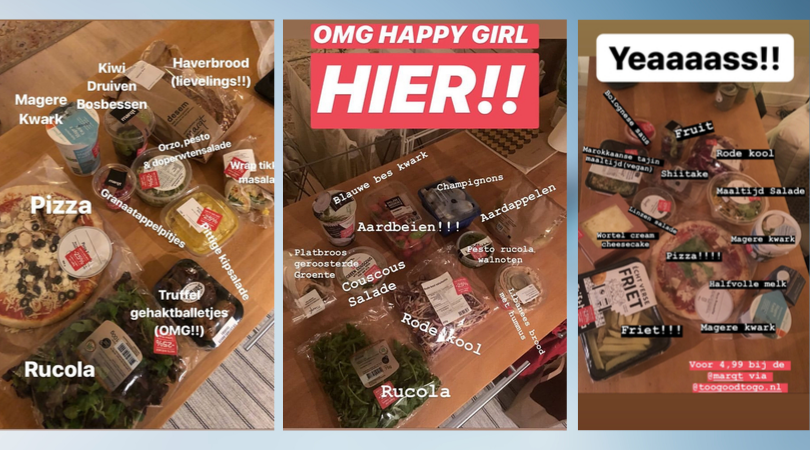 Ik krijg van heel veel mensen berichtjes met het feit dat ze teleurgesteld zijn in hun bestelde Magic Boxen. Ik heb ook vaak een soort van teleurstelling gehad – een mindere box. Maar het heeft allemaal uiteindelijk te maken met verwachtingen. Als je in gedachte houdt dat je uiteindelijk voedsel redt dat anders in de prullenbak terecht was gekomen, hoop ik dat je het positieve erin blijft vasthouden. Je kunt alles wat je niet eet de volgende dag bijvoorbeeld meenemen naar je werk om te kijken of een ander het wilt. Dat is iets wat wij veel hebben gedaan. Inmiddels weten we waar we wat bestellen (op vrijdag een Magic Box van de Marqt en op zaterdag bij de bakker) waardoor we amper dingen krijgen die we niet willen.
Je kunt bij sommige supermarkten zelfs 'veggie' aanklikken als je helemaal vegan eet bijvoorbeeld. Of bij tentjes bestellen die überhaupt vegan zijn.
Heel veel opties dus! Ik zal mijn vondsten blijven delen op Instastory – je kunt me daar volgen als je benieuwd bent!
Wat zijn jouw favorieten en ontdekkingen?
Heb jij nieuwe ontdekkingen gedaan of ga je iets uitproberen/luisteren/bekijken van mijn favorieten? Let me know, ik ben heel benieuwd!