De Paleo Challenge is voorbij!! Hoe ging het? Heb ik het volgehouden? Wat ging goed? Wat ging niet goed? Ik deel mijn ervaringen!
Met goede moed van start
Eerlijk gezegd leek dit me een niet-zo'n-hele-moeilijke-challenge. Ik keek er wel naar uit om eens een keer met volle overgave volvette producten te eten zoals volle kwark, griekse yoghurt, gebakken ei in roomboter en lekker een stuk vlees. En dit was de perfecte challenge daarvoor. Ik begon ook met veel goede moed!
Eerste dagen
De eerste dagen zat ik zó vol van de maaltijden die voornamelijk met groente en eiwitten (ei of vlees) gevuld waren. Op werkdagen nam ik volle kwark mee naar mijn werk en at ik dit met wat honing en walnoten erdoor. Mega vet, mega vullend en erg lekker! Het leek best lekker te gaan, al at ik volgens de Paleo normen nog wel teveel fruit.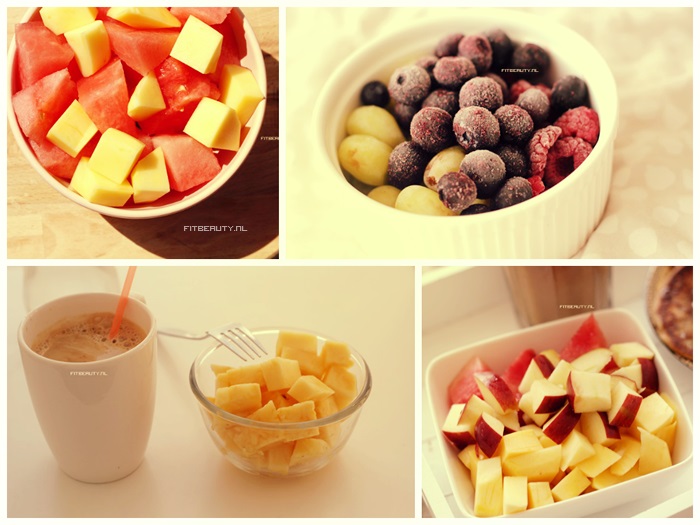 Gemis naar pindakaas, rijstwafels en havermout
Had ik niet gedacht, maar ik miste het simpele van een rijstwafel met pindakaas. Vooral in de ochtend als ik nog niet helemaal wakker en alert was, moest ik ook nog eens gaan bedenken wat ik nou wel en niet mocht. Vaak pak ik dan twee of drie rijstwafels die ik beleg met pindakaas en klaar is mijn heerlijke ontbijt! En er waren ook ochtenden wanneer ik echt trek had in wat havermout en dat dus niet kon eten. Beetje jammer. Dit laat me wel even tot inzicht komen dat ik voorlopig even lekker ga eten waar ik trek in heb (gezond voedsel natuurlijk), want ineens enkele gezonde producten 'verbieden'  gaat na zo'n 6-7 dagen toch wel een beetje in de weg zitten in mijn hoofd. Dat idee heb ik.
Zijn er nog centimeters af?
Ja! Maar ik denk eerlijk gezegd niet door de challenge maar doordat ik, ja, ongesteld was toen ik het voor het eerst had gemeten. Bij beide metingen is er 1,3 cm af. Daarnaast is het dus wel belangrijk om te weten dat ik het "maar" 2 weken heb gedaan en eigenlijk al meer fruit heb gegeten dan de bedoeling was met Paleo.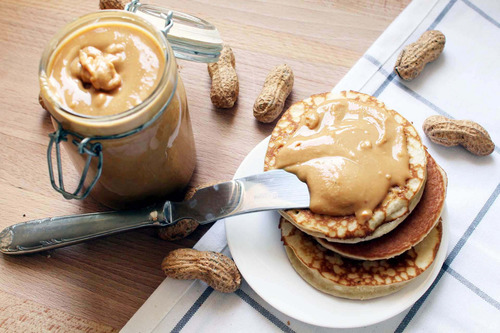 Conclusie?
Als je goed naar je lichaam weet te luisteren qua hongersignalen, dan kan een Paleo-achtige leefstijl je helpen om af te vallen! Het is maar net of het je ligt. Maar heb je vaak eetbuien, weet je niet goed waarom je soms zoveel eet, vraag je je af of je wel echt vol zit etc. dan is het naar mijn mening belangrijk om eerst die balans te vinden en weten te behouden voor je je aan een volvette leefstijl gaat wagen.
Ik ben naar mijn mening "wel aardig in balans" wat betreft hongergevoel en dit signaleren als echt honger en niet als "verveling" of "verdriet". Maar ook ik heb de laatste maanden vaak genoeg dagen dat er zoveel in mijn hoofd speelt dat ik alleen maar aan het eten ben de hele dag door zonder dat ik honger heb. Wel gezonde producten, maar gewoon teveel, voorbij mijn hongergevoel. En ik begrijp ergens waar dit vandaan komt, maar als ik op deze momenten ook nog alleen maar volle kwark, noten, kaas, vlees, eieren, roomboter etc. in grote hoeveelheden eet, dan gaat dit me natuurlijk niet helpen om de laatste kilo's kwijt te raken,  hoe gezond deze producten ook zijn. Dus eet je om je lichaam te voeden? Of eet je om een andere reden die je zelf nog niet hebt achterhaalt? Als het het tweede geval is, dan is het altijd belangrijk om eerst te achterhalen waarom je eet. Hoe gek het ook klinkt.
In ieder geval ben ik erachter dat ik volle kwark met honing MEGA lekker vind, maar een gehele paleo leefstijl niet mijn ding is. Doe mij maar weer rijstwafels met pindakaas, havermout en lekker veel fruit!