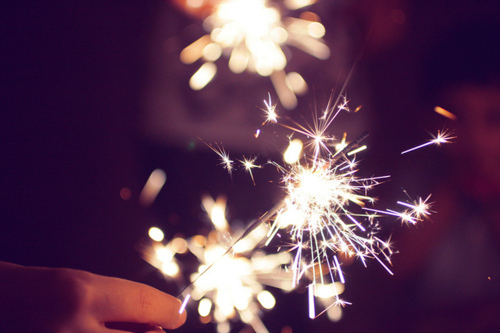 We kennen het allemaal wel. Goede voornemens waar we ons tot 7 januari aan houden maar al gauw weer vergeten omdat het leven doorgaat zoals het al was. Elk jaar weer. Ook hebben mensen wel goede voornemens, maar wachten ze tot 1 januari om deze dan pas toe te passen, maar waarom? Wat maakt 1 januari zoveel beter en makkelijker om met je goede voornemens te beginnen dan vandaag? dan nu?
Ik zie het altijd in de sportschool gebeuren, in de eerste weken van januari is het bomvol; allemaal nieuwe gezichten! Waar waren jullie het afgelopen jaar?!  Om verandering in je leven aan te brengen, moet je iets doen, wat je nog nooit hebt gedaan.
Als je blijft doen wat je altijd hebt gedaan, blijf je krijgen wat je altijd hebt gekregen. 
Daarom is het tijd voor voorbereidingen! Wat wil je anders in je leven? Het kan van alles zijn. Wil je eindelijk je streefgewicht bereiken? Wil je je kind gemakkelijk kunnen optillen? Stoppen met roken? Je minder zorgen maken? Minder stress hebben? Wil je je fitter voelen? Wil je je weer mooi voelen? Wil je voor jezelf leren opkomen?
Wat het ook is, door te wachten tot 1 januari en het dan op de een of andere manier voor elkaar zien te krijgen is héél erg lastig. Gelukkig heb je nog een aantal dagen om na te denken wat je nu precies wilt. En het zal hoogstwaarschijnlijk niet in één keer lukken, je zult moeten vallen en je zult weer moeten opstaan. Zolang je maar één keer vaker opstaat dan je valt. Wanneer je deze gedachte aanhoudt, maakt het dus ook niet meer uit of je op 1 januari begint, eerder of later. Het hoeft namelijk niet in één keer te lukken.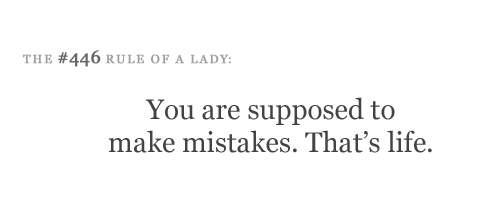 Een aantal tips voor het maken van realistische goede voornemens:
Maak ze zo specifiek mogelijk! Wil je fitter worden? Ga je dit doen door te sporten? Welke sport? Hoe vaak in de week? Wat doe je als het een keer niet van komt? Probeer het zo duidelijk mogelijk te maken voor jezelf.
Begin klein. Ik weet dat je al je levensdoelen wilt noteren zodra je begint met de lijst. Maar begin klein; je kunt na het behalen van je ene kleine doel makkelijk een nieuw doel toevoegen, al is het in Mei. Who cares!
Heb geduld. En daarmee bedoel ik ook deels; geef niet op. Het kost nu eenmaal wat tijd om veranderingen aan te brengen in je leven.
Deel je voornemens met anderen. Dit kan helpen doordat anderen je aanmoedigen om door te zetten. Maar ook omdat het jou het gevoel geeft dat je misschien zult falen als je opgeeft omdat iedereen er al van op de hoogte is. Het kan een extra stok achter de deur zijn om door te zetten.
Heb je niet echt goede voornemens voor jezelf? Hier een aantal mooie voornemens die voor iedereen toepasselijk kunnen zijn.
Lach vaker naar mensen. 
De wereld is een chaos. Ja, dat weten we. Het gaat slecht met de economie, mensen zijn boos, we moeten steeds meer belasting betalen. Het valt allemaal maar niet mee. In ons hoofd denken we misschien dat we een grote impact kunnen hebben op de wereld door boos te zijn; op de regering, op de economie etc. Maar we hebben de meeste impact op de wereld direct om ons heen; de mensen die we elke dag zien. Dus in plaats van door je dag te komen met boosheid en zorgen over waar het naartoe gaat met onze wereld; lach. Zo simpel is het. Je leeft, je hebt vrienden en soms heb je heerlijke chocolade taart. Genoeg lijkt me om wat vaker te lachen.
Eet meer groente en fruit
Natuurlijk ben ik hier een grote voorstander van. Hoe ga je dit doen? Heel simpel, ten eerste koop meer groente en fruit en stop dit in je tas, neem het mee, eet het op wanneer je ergens staat te wachten, eet het naast je lunch op het werk of op school. De truc is door het gewoon te doen en er niet teveel bij nadenken. En nee, pizza is geen groente.
Kijk minder rotzooi op televisie
Er is zo vreselijk veel rotzooi tegenwoordig op tv. Klink ik nu als een bezorgde ouder? Of een oudere vrouw die vind dat vroeger alles beter was? Mooi. Ik snap dat het fijn is om naar hersenloze tv te kijken als je een drukke en hectische dag achter de rug hebt; lekker verstand op nul en kijken. Maar onbewust wordt je wel degelijk beïnvloedt door de beelden die je ziet. Maar wat is nu precies rotzooi? Tja, dat hangt van jou af. Wanneer je iets aan het kijken bent en het voegt werkelijk niets toe aan je leven; vraag je dan af, is dit wel mijn tijd waard?
Hopelijk heb je hierdoor wat goede tips en inspiratie op gedaan! Op naar een mooier en beter 2013: het hangt grotendeels van jou af.