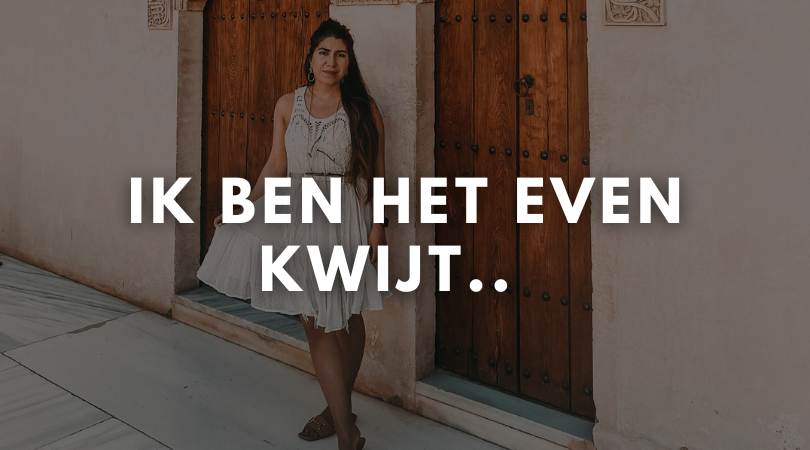 Wanneer je bang bent voor je toekomst, het allemaal te snel gaat en je had gedacht of gewild verder te zijn op deze leeftijd dan je nu bent, ben ik er om je eraan te herinneren dat er iets belangrijkers is dan je toekomst: het nu. Jouw nu.
Je kunt nooit met zekerheid zeggen wat er morgen gaat gebeuren, je kunt niet de perfecte volgende stap uitrekenen, je kunt nooit met 100% zekerheid zeggen dat een beslissing de juiste gaat zijn. Dat is de reden dat mensen zeggen: volg je hart, volg je gevoel, volg je intuïtie want dan zit je altijd goed.
Dat betekent niet dat de uitkomst ervan per se goed of succesvol gaat zijn, maar het gaat het pad zijn dat jij moet bewandelen om te komen waar je wilt komen.
Laat me het je uitleggen.
Wanneer je je gevoel volgt (los van in hoeverre je gevoel wordt beïnvloedt door allemaal andere dingen), dan volg je dus een bepaald verlangen in jezelf. Anders zou je er geen gevoel bij hebben. Dat betekent dus dat het in lijn ligt met iets van binnen dat je zou willen.
Hoe de uitkomst ervan is, maakt dan niet meer uit in het grotere plaatje. Misschien maakt het wel voor je uit op kort termijn, maar op lang termijn is dat de stap die je hoe dan ook moest nemen omdat het in lijn was met een bepaald verlangen.
Wat als de uitkomst negatief is?
Stel de uitkomst is negatief voor je, dan zou je kunnen denken "ik heb de verkeerde beslissing genomen", maar wat ik je wil vragen te doen is te kijken naar waarom iets negatief is en wat de les is die je eruit kunt leren.
Wie heeft ons wijsgemaakt dat elke beslissing die we maken 'goed' moet zijn. We weten helemaal niet welke beslissing goed en slecht gaat uitpakken. Moeten we in de toekomst proberen te kijken? Is wijsheid om een beslissing te maken op basis van wat de gemiddelde uitkomst is bij anderen of van onszelf uit het verleden?
Dat lijkt me een hele slechte maatstaf om te gebruiken en toch wordt deze maatschappelijk aangemoedigd en goedgekeurd.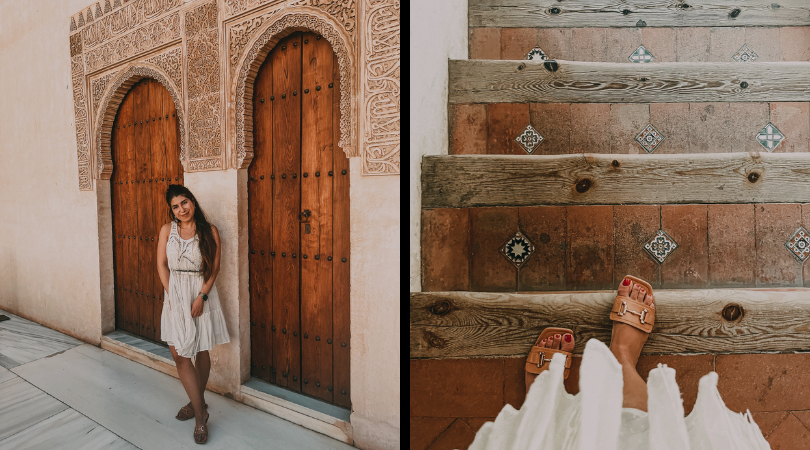 Het zijn vaak mensen die worden bestempeld als 'naïef' of 'die maakt een domme beslissing' die uiteindelijk met de meest genieuze uitkomsten komen. De nieuwste ontwikkelingen, een geweldig product, een fantastische dienst  – dingen die er nooit eerder zijn geweest en waarvan iedereen van te voren dacht "wat een dom idee, wat een domme beslissing" komen dus voort uit mensen die naar hun gevoel luisteren en van te voren niet per se als 'wijs' worden gezien.
Luister naar een paar verhalen van succesvolle ondernemers, artiesten, uitvinders en je zult van hen allemaal horen dat de omgeving de beslissingen heel dom vond. Grote kans dat het jarenlang heeft gekost om tot een bepaald succes te komen met veel faalmomenten tussendoor. Ook wel "beslissingen die slecht uitpakten" tussendoor. Zoals ik zei; dat zijn de korte termijn uitkomsten van zo'n beslissing (uit gevoel), niet het grotere plaatje van de beslissing.
De clou van dit alles is: volg je gevoel zoveel mogelijk. Probeer te achterhalen wat je gevoel zegt. Dit kun je oefenen door bijvoorbeeld meer te mediteren en meer in de natuur te zijn. Probeer beslissingen te maken met je gevoel en verwacht niet dat de uitkomst meteen positief gaat zijn, maar dat het hoe dan ook je dichterbij een bepaald succes brengt. Dat kan niet anders als je naar je gevoel en dus een bepaald persoonlijk verlangen luistert en ernaar handelt.
Ik noem dat ook wel de 'flow' van het leven en ik heb het meerdere keren kunnen ervaren. De omgeving begreep het niet (mijn moeder trouwens altijd wél!!) en toch besloot ik het te doen en ervoor te gaan.
In 2014 schreef ik er dit artikel over:
Vertrouwen op de flow van het leven – van Zoetermeer naar Den Haag
Ik mis de Teni die zoveel vertrouwen had in het leven en zo vanuit haar eigen kracht beslissingen maakte. Dus dit artikel is een reminder naar mijzelf en iedereen die het nodig heeft vandaag: VOLG JE HART. Volg je gevoel! En als je niet weet waar dat hem in zit: mediteer, schrijf, ga de natuur in en probeer even zo min mogelijk afleiding te hebben.
Maak een beslissing hier en daar en laat de controle over de uitkomst – de hoe en de wat- LOS. Jij hebt de kracht in je om mooie dingen in je leven te creëren. Je hebt wat lef, vertrouwen en optimisme nodig en hopelijk kan dit artikel je in de juiste richting duwen!
WE GOT THIS!