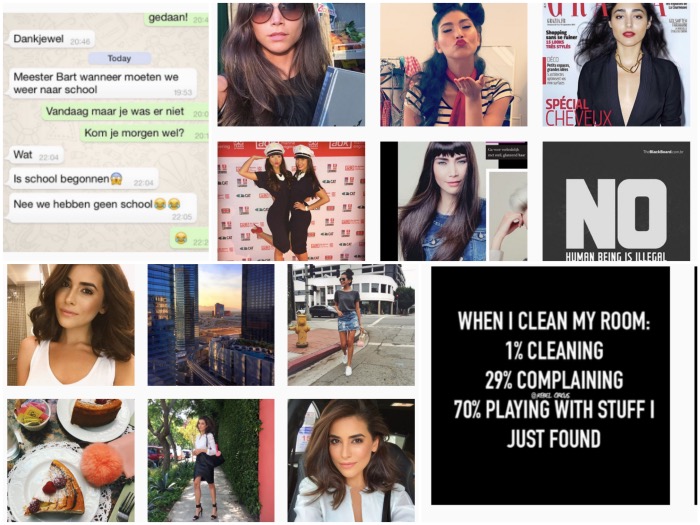 Het is best een tijd geleden dat ik mijn favoriete Instagrammers heb gedeeld! Ik volg zelf niet heel actief andere blogs op het gebied van gezondheid, eten en sporten. Of eigenlijk, ik volgde überhaupt geen van dit soort blogs toen ik zelf met mijn blog begon. Ik had geen idee wat er al wel en niet was, pas toen ik op allerlei events werd uitgenodigd en benaderd werd door andere bloggers, ben ik me bewust gaan worden van de andere bloggers in de 'gezondheidswereld'. Ik volgde alleen maar Amerikaanse beauty/fashion/lifestyle blogs.
Maar op Instagram is dit anders, ik volg een mix van Nederlandse/Amerikaanse/Zweedse/etc. mensen met allemaal verschillende passies. Dus vandaag deel ik dan ook weer een lijstje van mijn favoriete Instagrammers, vanuit verschillende werelden.
Jeetje wat een lang verhaal voor een simpel intro. Sorry.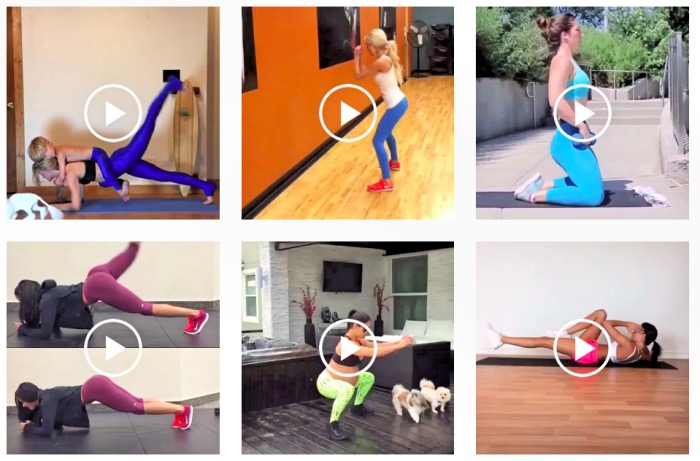 Mijn collega wees me op dit Instagram account. Echt ontzettend handig voor de momenten dat je thuis zit en denkt; "Oké, ik wil wel een beetje sporten, maar welke beweging moet ik maken? Welke oefening? Kan ik iets doen met deze stoel waar ik op zit?". Het antwoord is dit Instagram account. Super effectieve bewegingen zonder fancy gewichtjes, ballen, pilaren en weet ik het wat.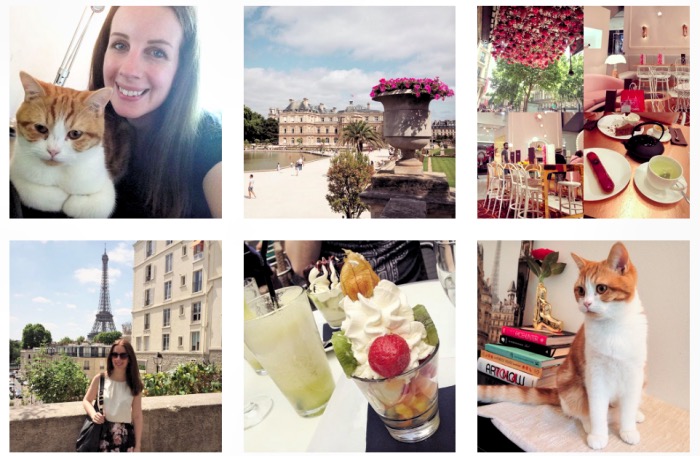 Sophie is een ontzettend leuke blogger met een even leuk Instagram account. Ik vind alles zo verzorgd en schattig en netjes en inspirerend, ik kan dus echt genieten om door haar Instagram feed te scrollen. En oja, haar blog naoki.nl is zó de moeite waard om te checken!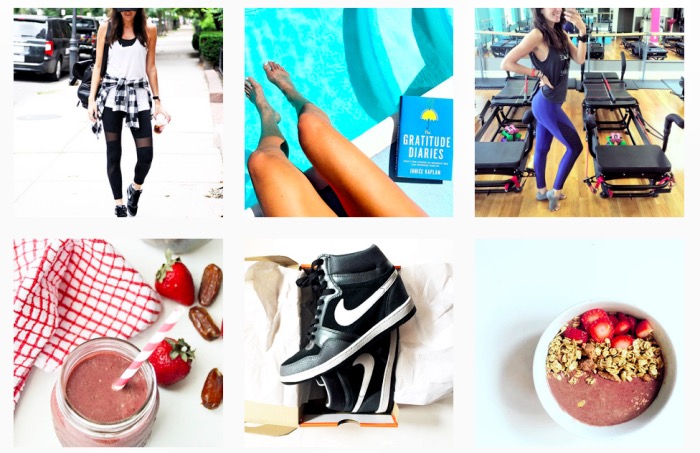 Nicole Perry is een Amerikaanse blogger. Ik volg haar blog niet en ik heb ook geen idee hoe ik op haar Instagram account ben gekomen, maar door de mix van outfits, lekker eten, mooie steden en workout posts is het he-le-maal mijn ding!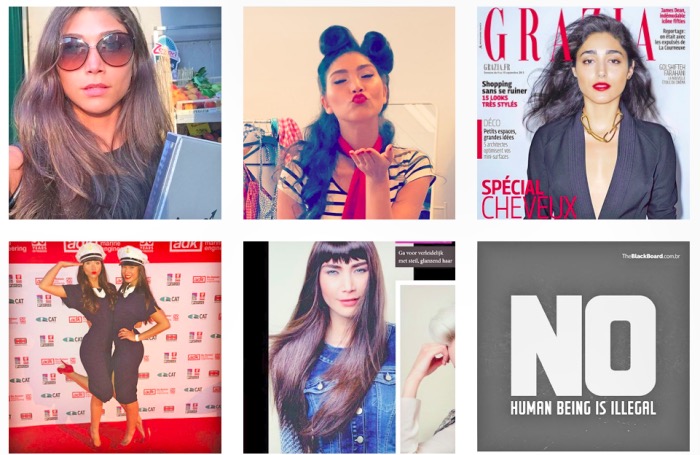 Jaaaaa Awisa! Awisa is een vriendinnetje van me die het ontzettend goed doet als model. In het echt is ze súper energiek en speels, alsof elke dag één groot feest is. Bizar hoe ze haar positieve energie achter kan laten. Op de foto's kan ze zóveel verschillende looks hebben, echt bizar! Ik ben stiekem heel trots en kijk met zoveel plezier door haar Instagram feed 🙂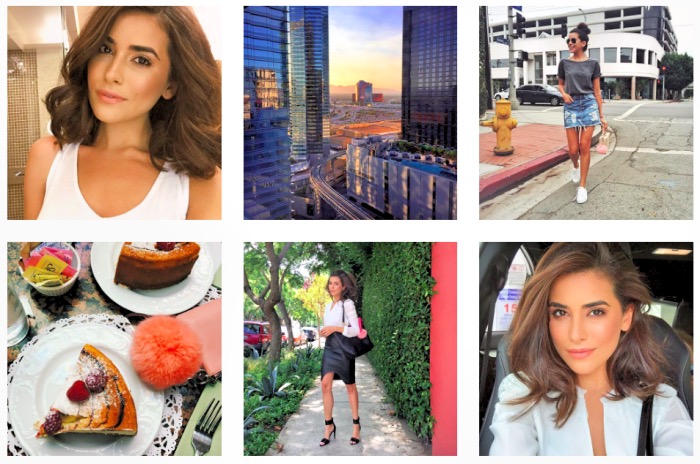 Zucht. Mag ik alsjeblieft Sazan haar kledingkast? Dit is zo'n Instagram account waar ik gewoon uit mezelf naartoe ga, zonder dat er toevallig een foto is gepost, maar gewoon actief bekijken of ze misschien weer wat nieuws heeft gepost. Wat eigenlijk altijd zo is, want ze post heel veel haha. Niet gek ook als je meer dan 300.000 volgers hebt. Ik haal inspiratie uit haar outfits, haar, en gewoon de plezierige dingen in het leven. Ja, deze behoort helemaal tot mijn favorieten.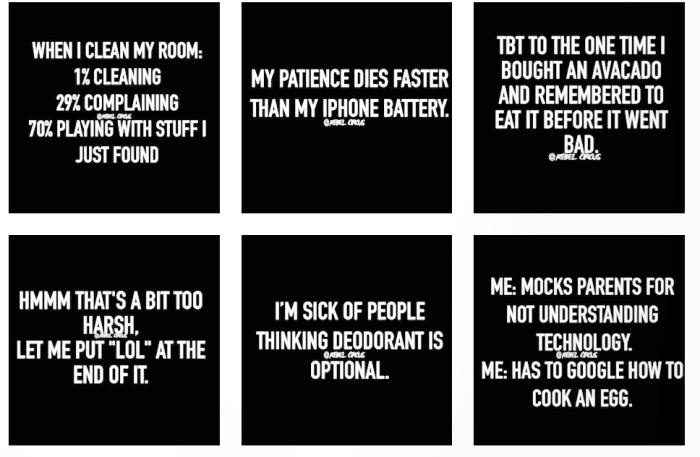 Deze quotes! Ze zijn echt ge-ni-aal!! Ik kom er amper een tegen die ik niet herkenbaar vind. Stuk voor stuk zijn ze leuk en bezorgen ze me een lachmomentje. Ik houd zo van dit account!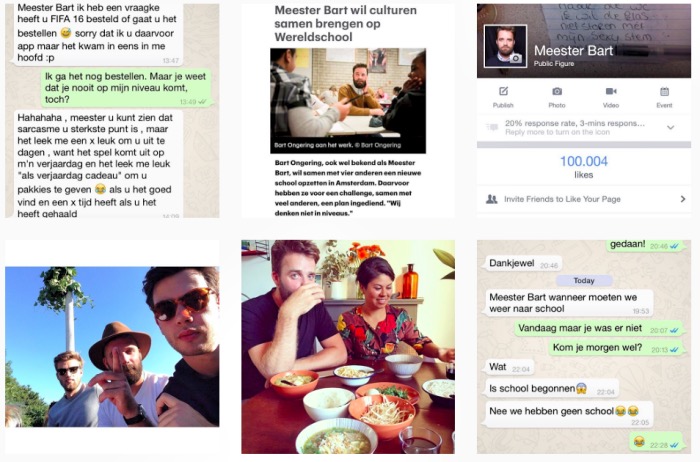 MEESTER BART! Kennen jullie hem? Hij is al heel lang bezig, maar ik denk dat ik sinds 3 maanden heb ontdekt dat hij ook Instagram heeft. VOLGEN! Voor de mensen die niet weten wie Meester Bart is, het is een meester/leraar op een school in de Bijlmer in Amsterdam die besloot om alle leuke uitspraken van zijn leerlingen op een eigen gemaakte Tumblr pagina te verzamelen. Dit werd zo een groot succes dat hij inmiddels 100.000 Facebook volgers heeft en er zelfs een korte documentaire over hem is gemaakt. Ik moet zo enorm lachen om zijn posts op Tumblr. Dit soort mensen vind ik goud waard 🙂