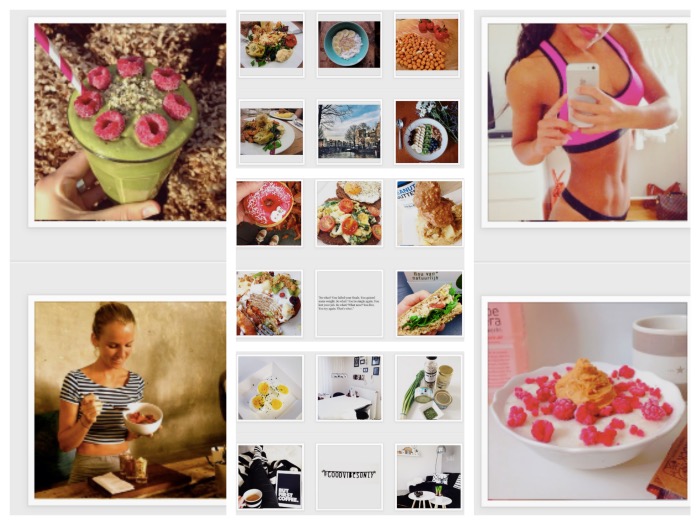 Ik ben best een Instagram junkie van tijd tot tijd. En zo heb ik natuurlijk ook wat favoriete Instagrammers waarbij ik actief naar hun pagina ga om te kijken of er nieuwe posts zijn. Haha #STALKER. Vandaag deel ik er graag weer een aantal met jullie! 
Clean, stylish en vooral heel inspirerend. Ik ben gek op hoe ze alles vormgeeft. Van interieur tot haar voeding. Wat mij betreft kan ze zo voor een tijdschrift werken, echt heel erg cool!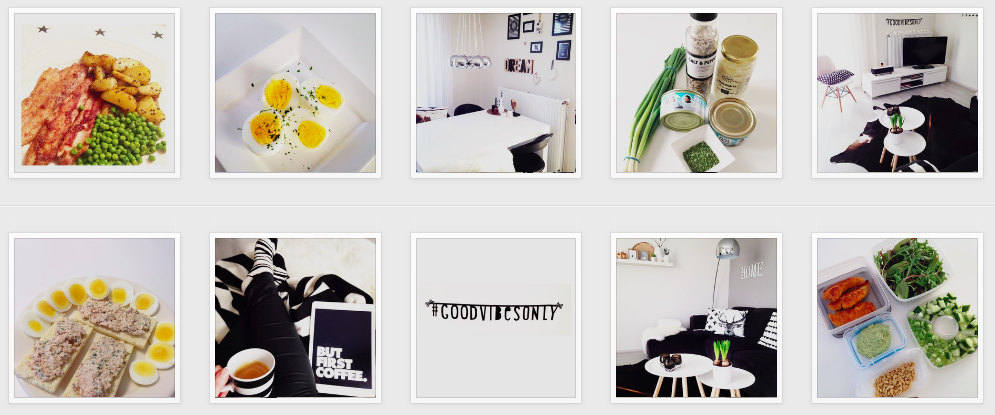 Mijn lijstje is vaak niet compleet zonder minstens 1 Zweeds meisje. En dat is Hanna. Ze lijkt "pretty pretty girl", maar ondertussen doet ze badass workouts. En ze is ook echt een zoetekauw zoals ik, als je kijkt naar haar heerlijke maaltijd foto's 🙂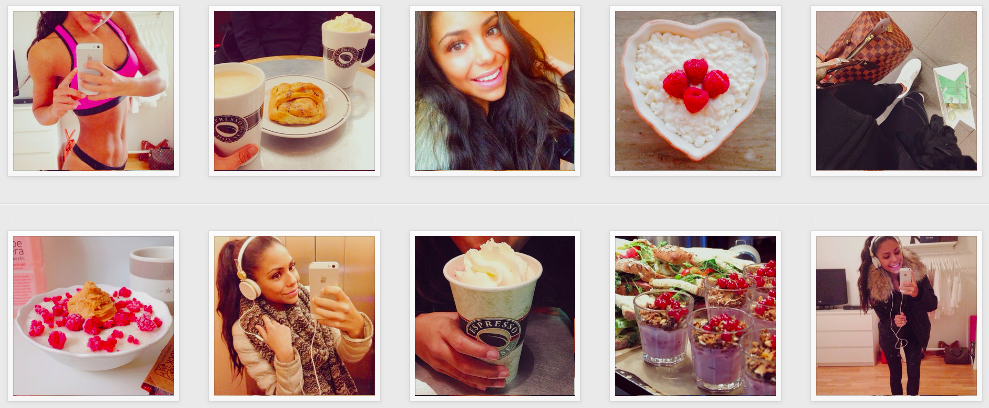 Er komt een bepaalde vibe van Yasmin's Instagram account af. Gezellig, knus, gezond en inspirerend! Ik weet niet welke filters ze gebruikt, maar alles ziet er zó mooi uit! Looooooveeee it!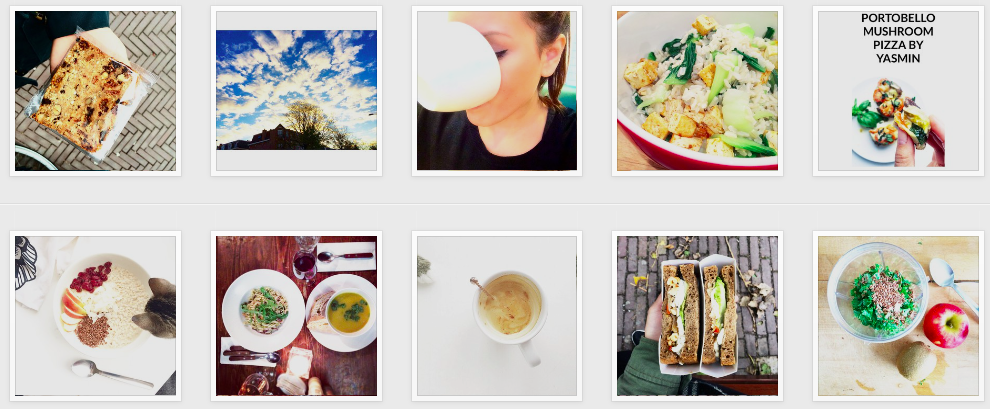 Pas geleden Lisa's Instagram account ontdekt en WOOOOOOWWWW wat ziet alles er lekker uit! Hemeltjelief. Elke keer als ik een nieuwe foto in mijn Instagram feed van haar voorbij zie komen, klik ik even door naar haar profiel om te zien of ik nog wat gemist heb! Haha 🙂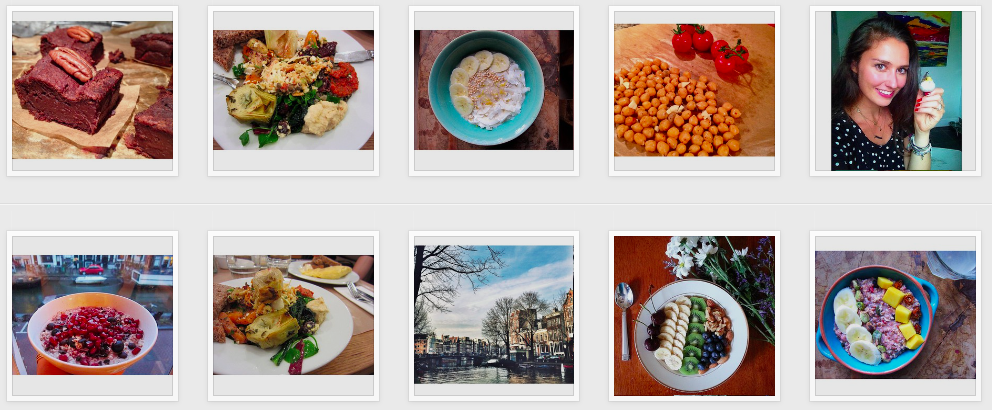 Ik volg Gisele naar mijn gevoel al zooooolang!! Alsof ze een van de eerste foodies was die ik volgde op Instagram. Ze maakt me blij, ze is eerlijk, ze vertelt altijd een kort verhaaltje bij haar foto's en het lijkt alsof ik haar een beetje "ken", gek is dat he? Één en al inspiratie!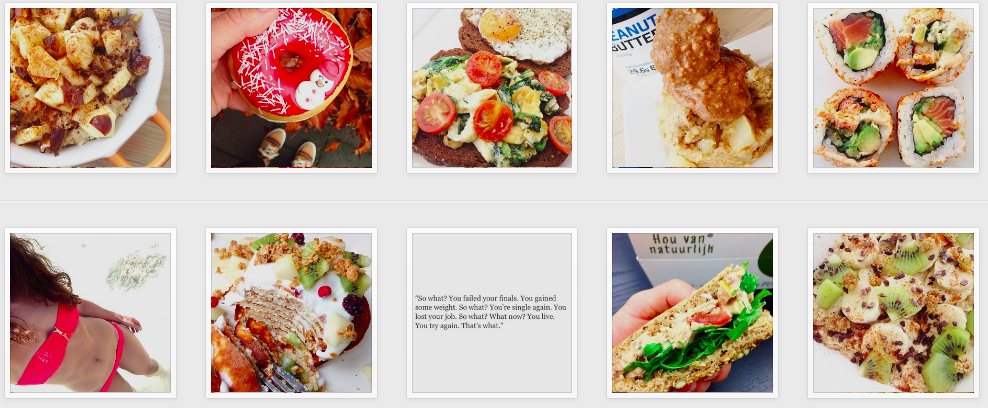 Ik vind Ellen zó leuk! Ook zij is een van de mensen die ik nu al zo'n 2 jaar volg! Vanaf het begin van fitbeauty eigenlijk. Ik weet nog heel goed toen zij me begon te volgen op Instagram en ik dacht "Woow, zij is zóveel fitter dan ik! Volgt zij mij?". Haar foto's zijn heel kleurrijk en vooral als ze op reis is geniet ik stiekem een beetje mee!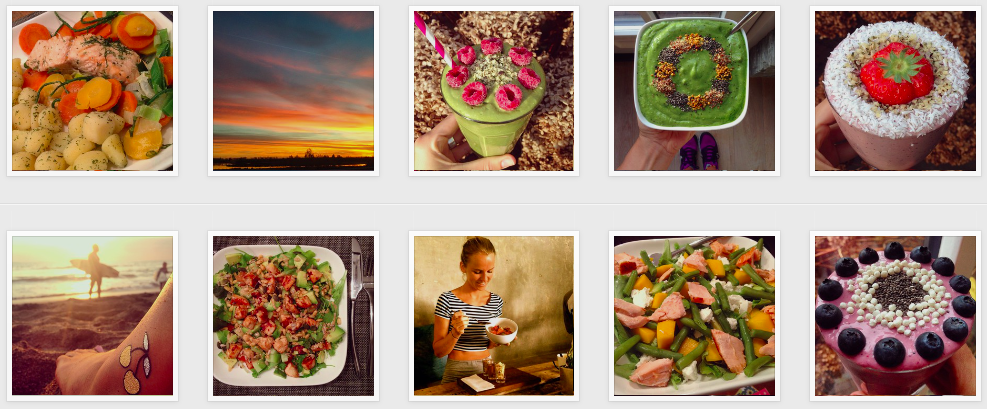 Ben ik nog mensen vergeten? Volgen jullie nog mensen die ik ook echt moet volgen?! Ik ben altijd in voor nieuwe inspiratie! Let me know 🙂