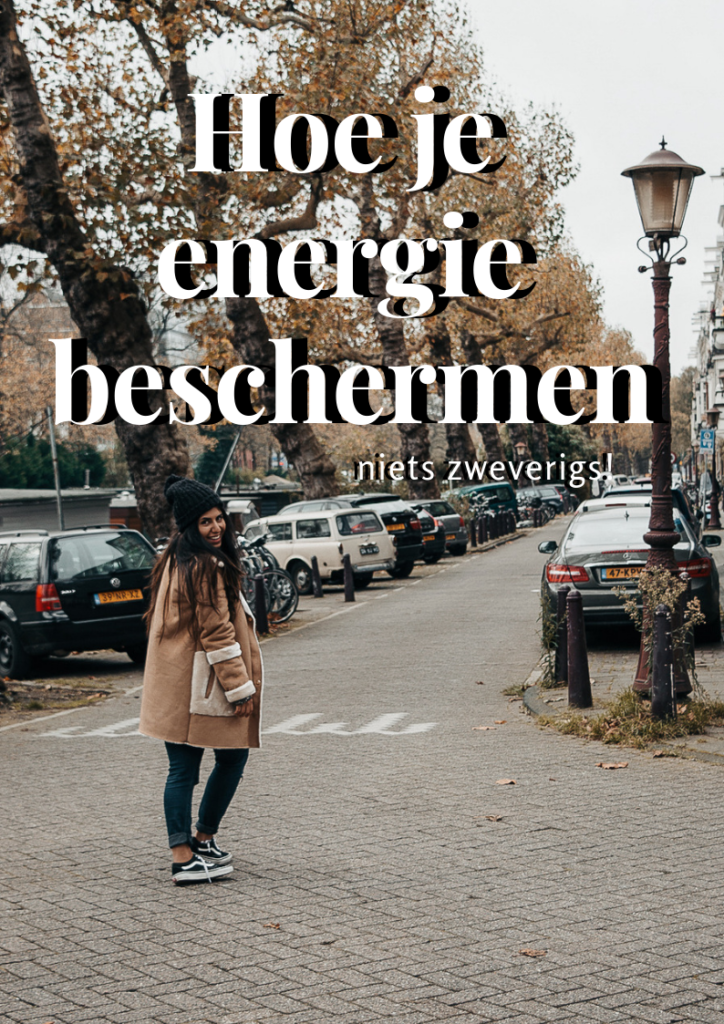 Als er iets is dat ik de afgelopen twee jaar heb moeten leren en heb geleerd, dan is het wel om mijn energie meer te beschermen. Voordat je denkt dat het zweverig is, dat is het niet. Het heeft alles te maken met waar je energie van krijgt in het leven en wat je energie kost.
Dit kan compleet verschillen tussen mensen. Zo krijg ik energie van het alleen zijn, en kost het me energie om met mensen – hoe lief ik ze ook vind – te zijn. Iets wat niet altijd begrepen wordt en het uitleggen plus verantwoorden ervan, je raadt het al, kost ook enorm veel energie.
Als jouw 'energieverbruik' vergelijkbaar is als de mijne, hoe bewaak je deze dan de komende dagen? Vandaag, morgen, met oud & nieuw? Ik heb wat geweldige tips voor je! 
Het heeft uiteindelijk niets te maken met hoeveel je van je familie of vrienden houdt, de feestdagen met ze doorbrengen kan slopend zijn qua energie.
Je intuïtie is best een betrouwbaar systeem
Als je enigszins 'in sync' bent met jezelf dan is dit niets nieuws voor je. Je intuïtie zal namelijk niet liegen en het heeft wat geweldige antwoorden voor je. Echter is het vaak ons brein die verwarring in het geheel brengt:
Is dit echt mijn intuïtie of ben ik gewoon emotioneel?"
Ik kreeg vorig jaar het advies van mijn coach om vlak voor een drukke dag of juist voor de feestdagen even wat tijd te nemen om in stilte door te brengen. Dat vertaal ik tegenwoordig naar het doen van een "Morning Walk", elke ochtend. Wat ik vlak voor deze feestdagen tegen mezelf heb gezegd, is om dichtbij mezelf te blijven, goed uit te rusten, zo voedzaam mogelijk te eten tussen 'de feestjes' door, onnodige drama te vermijden en vooral iedereen te benaderen met liefde.
Vooral na de afgelopen week, zal ik juist deze dagen de simpele dingen niet voor lief nemen en niet onopgemerkt voorbij laten gaan.
Ik mag weglopen
Geef jezelf de toestemming om jezelf 'te excuseren' op ieder moment. Ik vond dit vroeger ontzettend lastig en was zo bang dat het als onbeleefd werd gezien. Niet alleen dat, maar ook nog de kans dat anderen me hierdoor 'onaardig' zouden vinden.
Volwassenen mogen ook af en toe een time out gebruiken. Wanneer je je overweldigd voelt, om wat voor reden dan ook, loop dan rustig weg naar een plek waar er kalmte is. Wanneer er aandacht op je is gefocust kun je gerust even zeggen dat je zo terug bent, of dat je even naar het toilet gaat of dat je jezelf even wilt excuseren. Wat de beste zin voor je ook is, ga even weg van de situatie waar je je overweldigd door voelt.
Adem even 10 keer diep in en uit (zoals hier uitgelegd!) en als je de ruimte hebt, ga dan ook voor 30 seconden in 'child's pose'. Het klinkt gek, maar het is een geweldige tip die ik veel eerder had willen leren!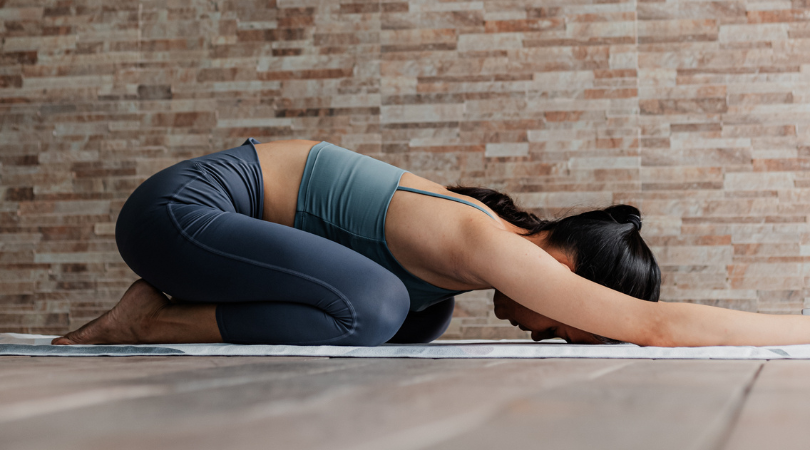 Je mag je rot voelen
Ook hier gaat het om jezelf toestemming te geven om iets te doen, te voelen en ook te laten. Het hoeft allemaal niet perfect, dat etentje, die jurk, de sfeer, alles. Er komt zoveel druk te liggen op een paar dagen in het jaar waar je juist van zou moeten genieten – vooral als je vrij bent van je werk en/of school én omringd mag zijn door mensen die je lief hebt.
Als je je even rot voelt, om wat voor reden dan ook, dan mag dat.
Het helpt mij ook om stil te staan bij de gedachte dat sommige gevoelens nou eenmaal nú opspelen omdat je even weg mag zijn van werk en/of school, omdat je nostalgische gevoelens krijgt, omdat er herinneringen opkomen, omdat je omringd bent met bepaalde mensen. Het is allemaal oké. Hoe meer je blijft hangen in het idee dat het allemaal leuk moet zijn, hoe meer de energie uit je gezogen wordt en dat is zonde.
Jij kent jezelf het beste
Als laatste wil ik je ook vragen om tegelijkertijd met alle tips, de tips ook weg te gooien. Jij kent jezelf uiteindelijk het beste en jij weet waar je energie van krijgt. De uitvoering ervan is alleen niet altijd even zwart-wit omdat je met zoveel aspecten rekening probeert te houden.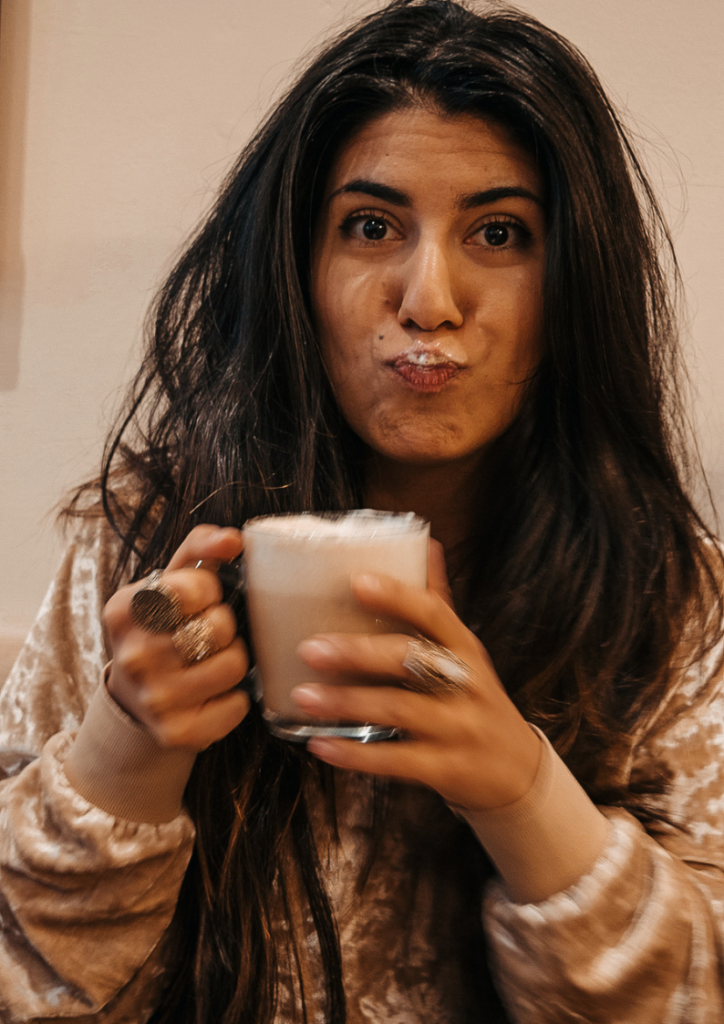 Dat is mooi, maar als je jezelf ergens onderaan dat prioriteitenlijstje hebt staan, dan kom je jezelf vroeg of laat tegen – op een minder leuke wijze.
Er is een quote die ik áltijd blijf onthouden in verschillende situaties en daar wil ik je ook deze kerst mee achterlaten;
You have to fill your cup. You then give away the overflowing, but you keep a cupful for yourself.
..
Because, what can you give to the world when you are empty?
Foto's: Wilmington Yoga,