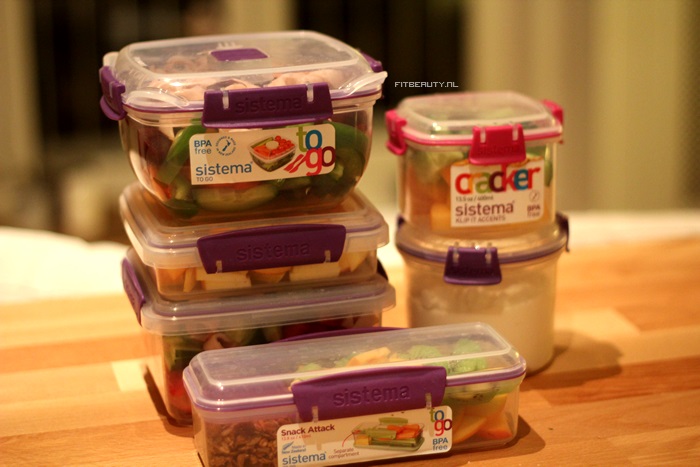 Dit is mijn ding. Lunchboxjes verzamelen en ze vervolgens op allerlei manieren benutten. Dit is mijn hobby. Ze noemen me ook wel "bakjestante". Dus bij deze een lunchbox post! Haal er je voordeel uit, of niet! Haha 🙂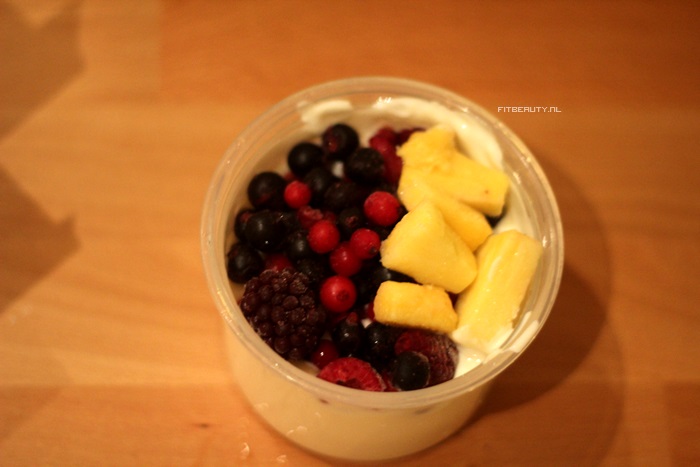 Magere kwark met bevroren fruit. Als dit een nachtje in de koelkast heeft gezeten is het de volgende ochtend zo lekker 🙂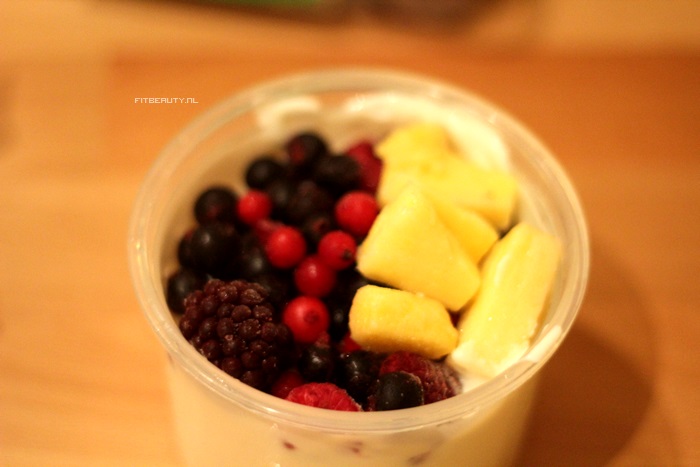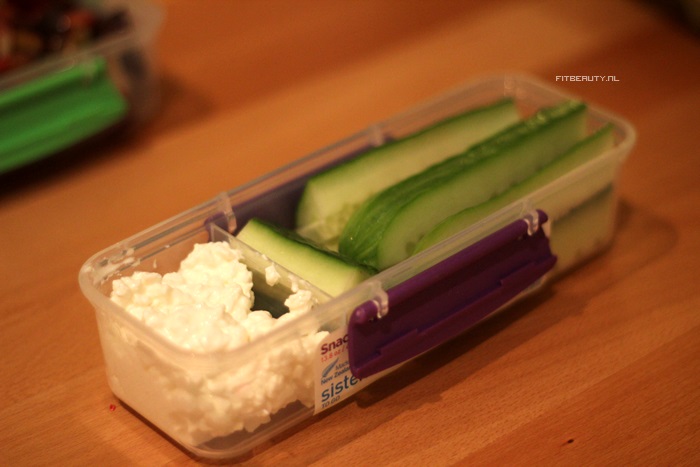 Snackje: hüttenkäse of cottage cheese met komkommer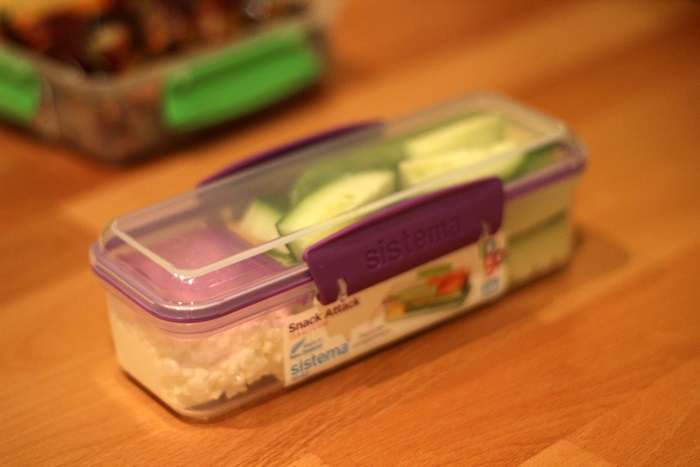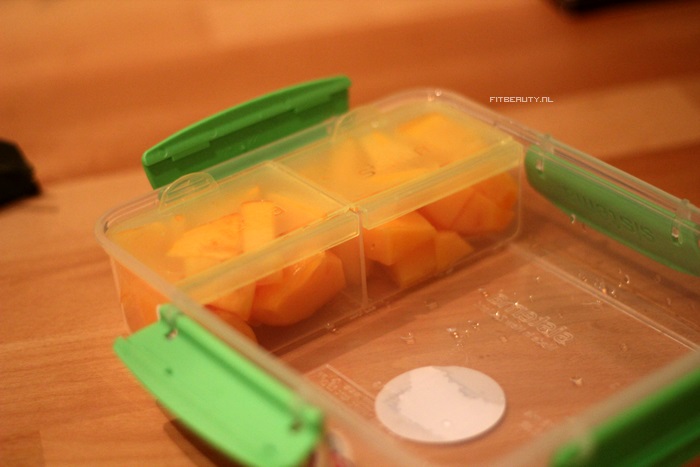 Kaki fruit in de kleine bakjes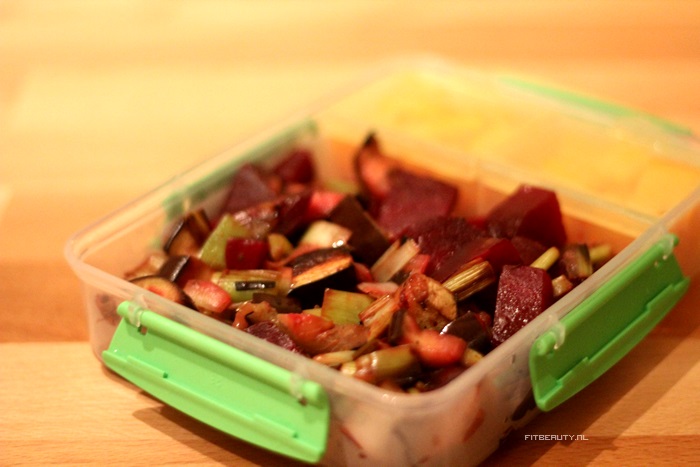 Allerlei gewokte groente in het grote vak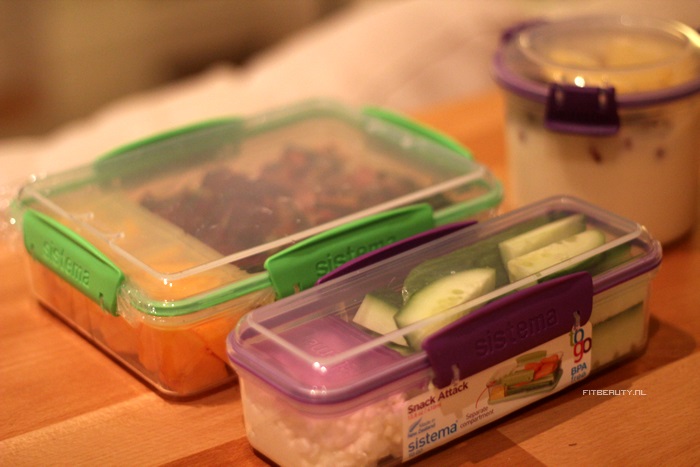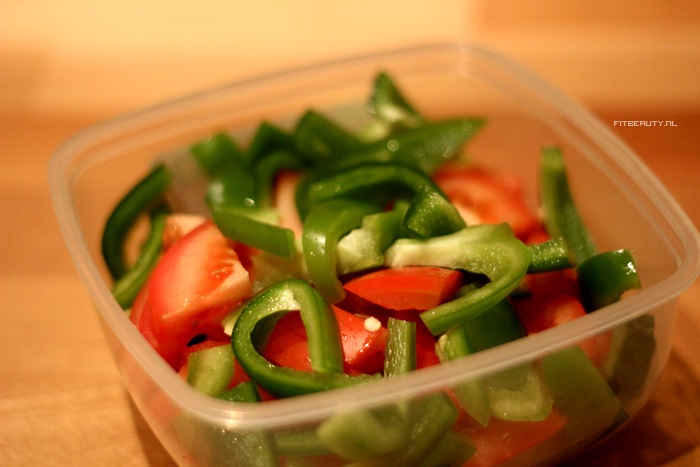 Komkommer, paprika, tomaat; de basics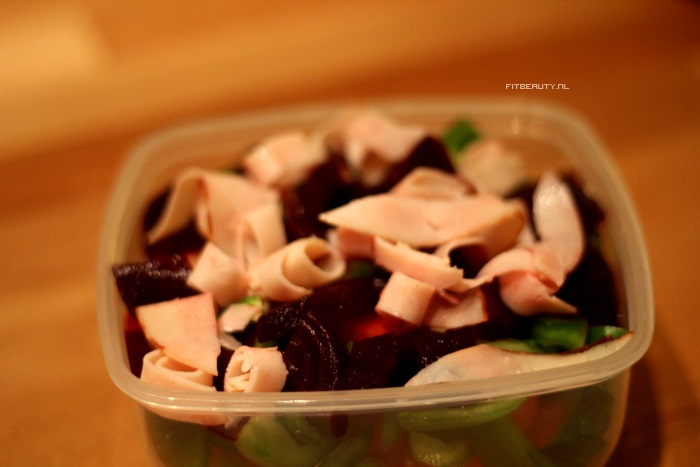 Rode bieten en in reepjes gesneden plakken kipfilet erbij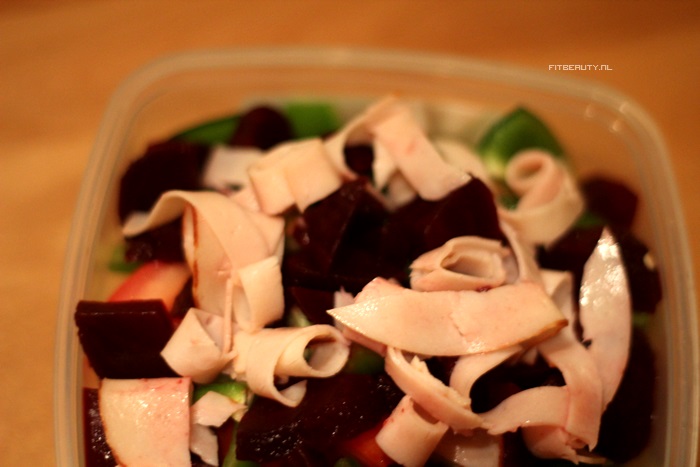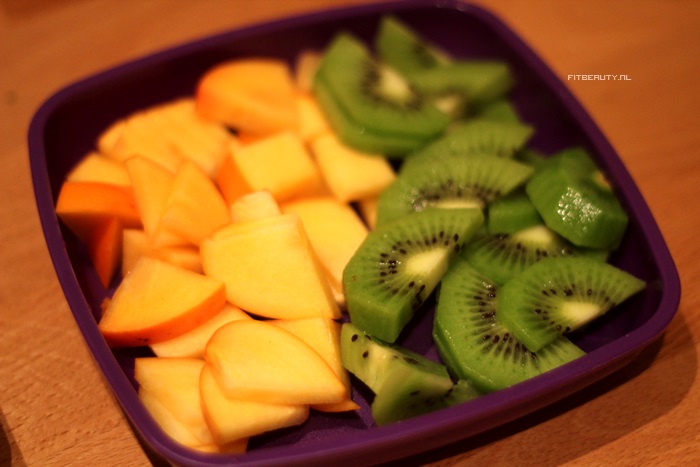 Kaki fruit (verslaafd aan!) met kiwi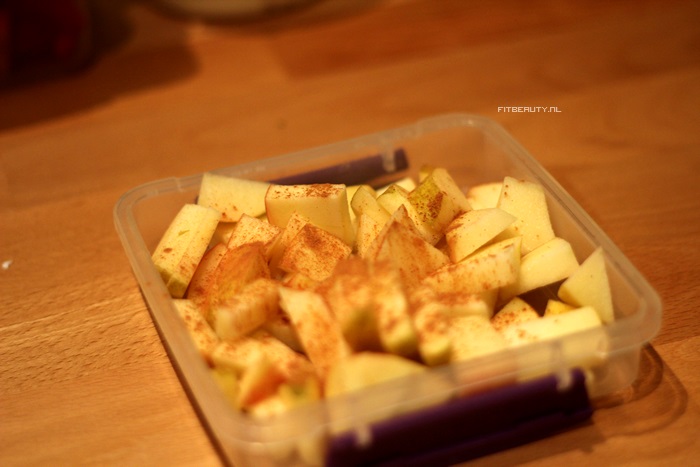 Appel met kaneel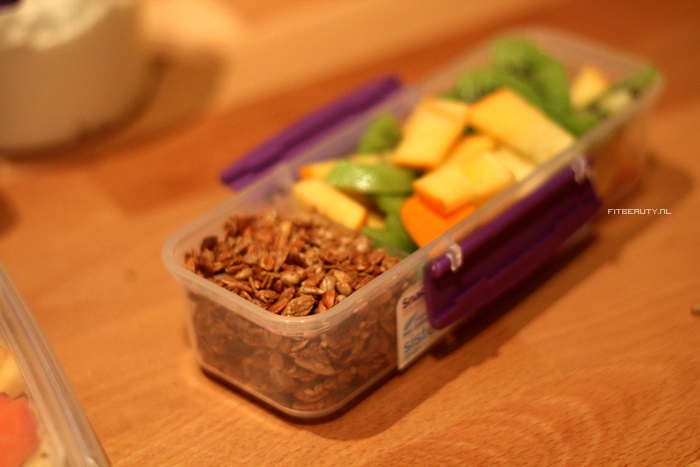 Nogmaals kaki fruit met kiwi en granola in het kleine vakje; dit kan dan lekker door de kwark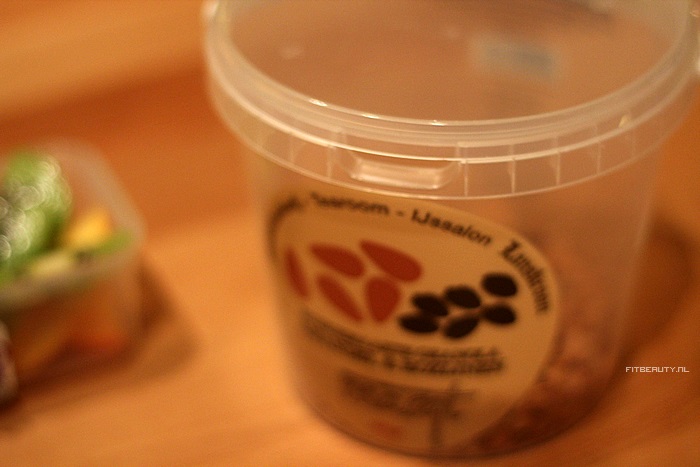 Dit is mijn favoriete granola, hij is te koop bij de Marqt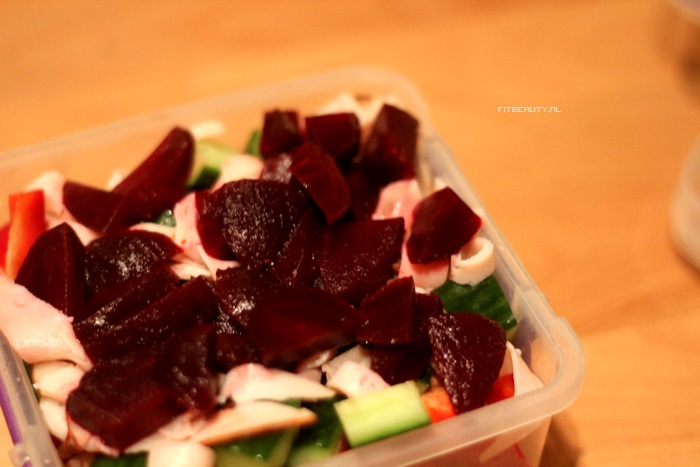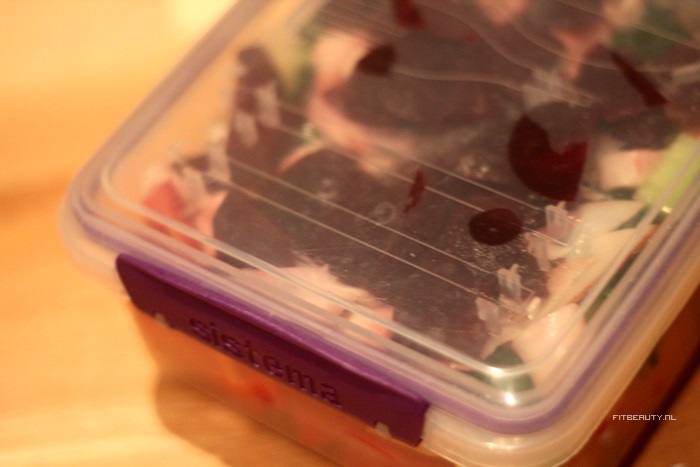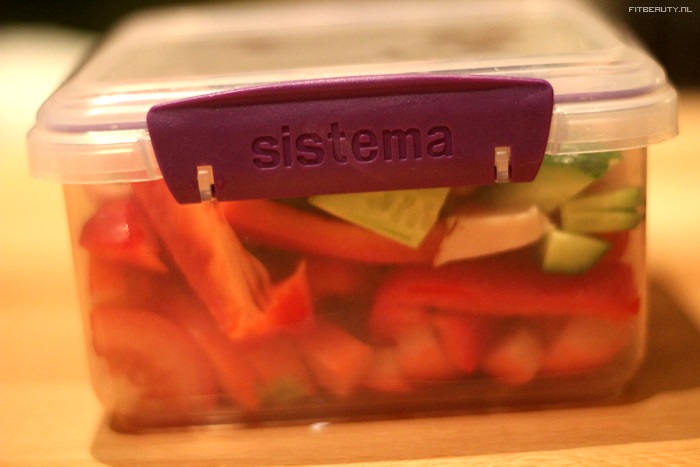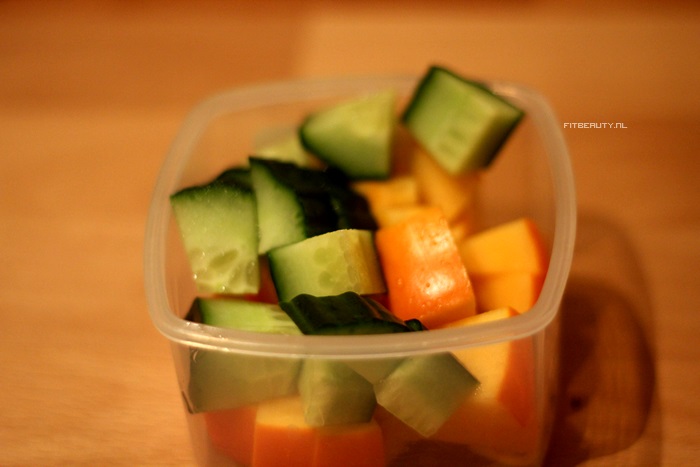 Kaki fruit en komkommer, handig formaat bakje voor tussendoortjes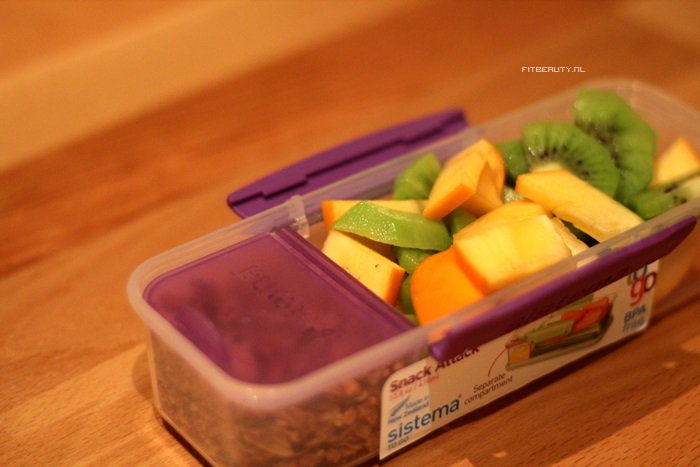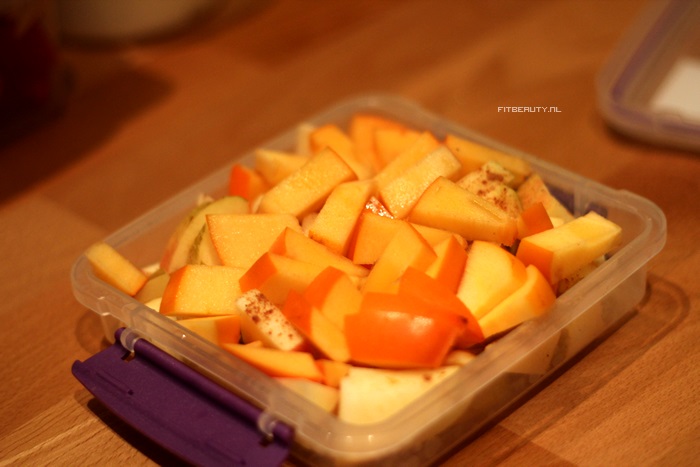 Oja dit was de appel met kaneel, daar heb ik natuurlijk weer kaki fruit bovenop gepropt. Zei ik al verslaafd?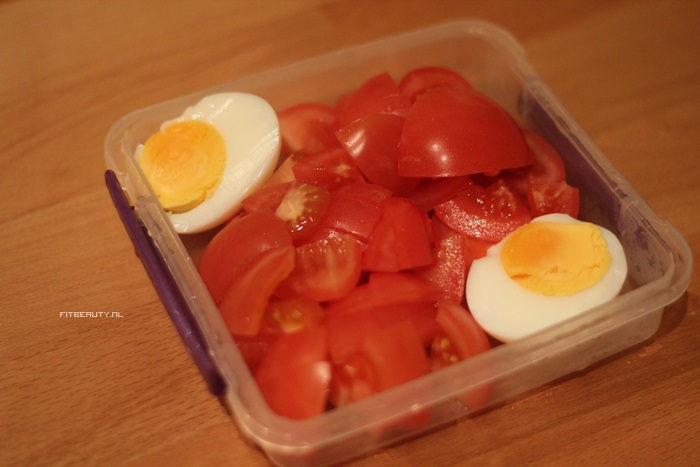 Een gekookt ei en twee tomaten. Superhandige snack voor rond een uur of 4.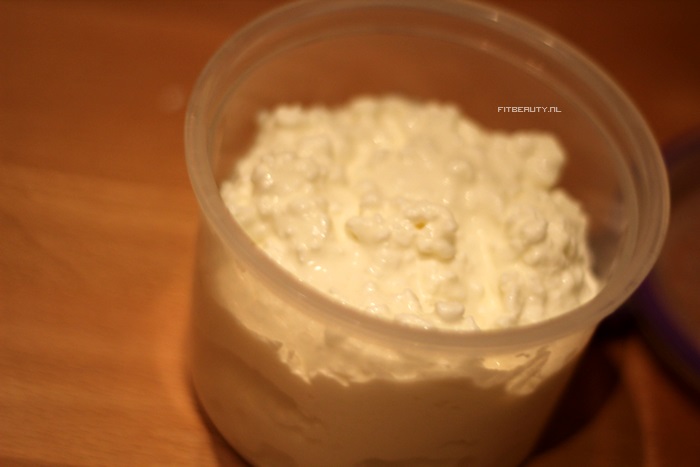 Cottage cheese!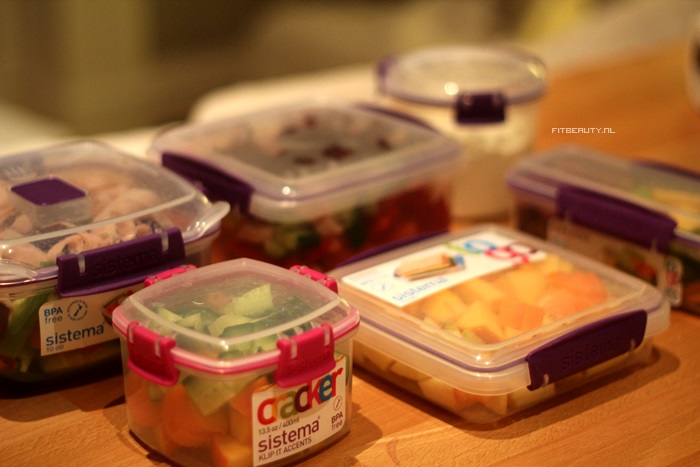 Tada! En dat is me toch een gesjouw al die bakjes! Maar hey, ze lekken niet.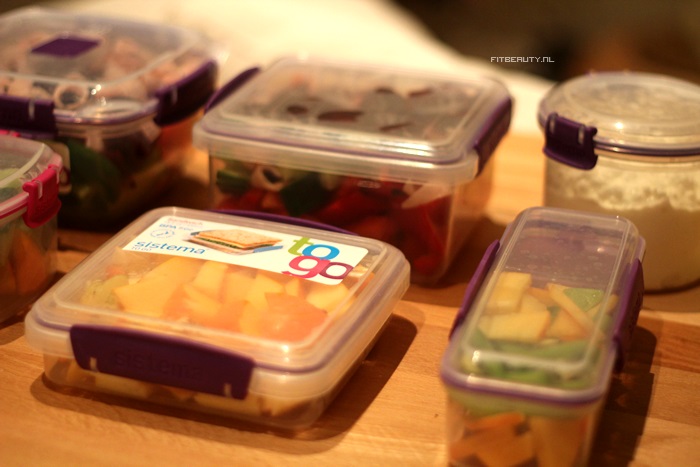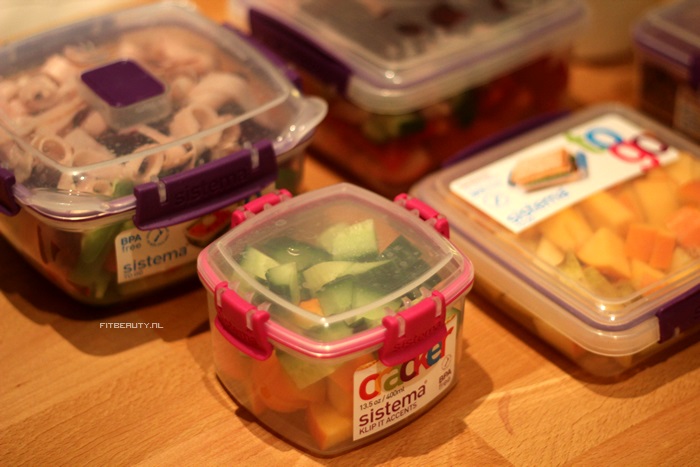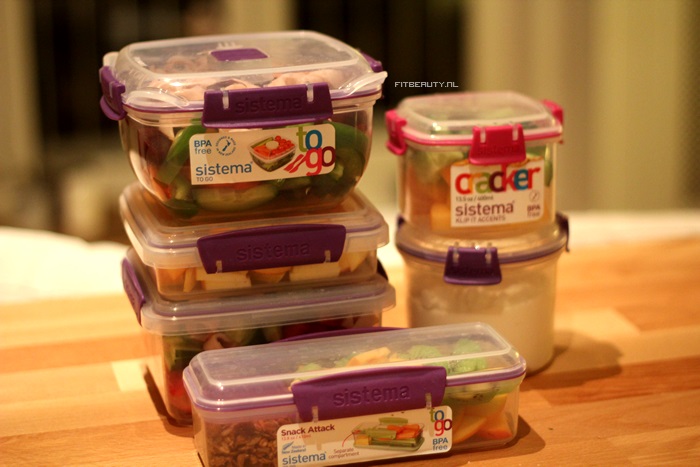 Ja, ik word hier erg gelukkig van 🙂 Trouwens, ongeveer een jaar geleden was ik op zoek naar een webshop die deze sistema bakjes verkocht. Ik kocht ze toen namelijk steeds bij de v&d (toen was het assortiment echt minimaal!). Ik kwam de webshop gestrikt.nl tegen en had ze een mailtje gestuurd of het ze leuk leek om een winactie samen om te zetten. Dat hebben we toen gedaan en sindsdien zijn het écht schatten (een man en een vrouw) en sturen ze me om de zoveel tijd de nieuwe bakjes op. Ik vernoem ze niet eens altijd in mijn lunchbox artikelen, maar bij deze een extra shoutout als het ware omdat ik ze heel lief en tof vind 🙂
Er is een aparte site opgezet voor alleen de Sistema To-Go bakjes omdat deze erg goed lopen; check!
Zo 🙂 En vandaag ga ik weer kaki fruit kopen want mn laatste heb ik opgegeten tijdens de lunch vandaag 🙁 Jeetje, wat zijn die dingen lekker.