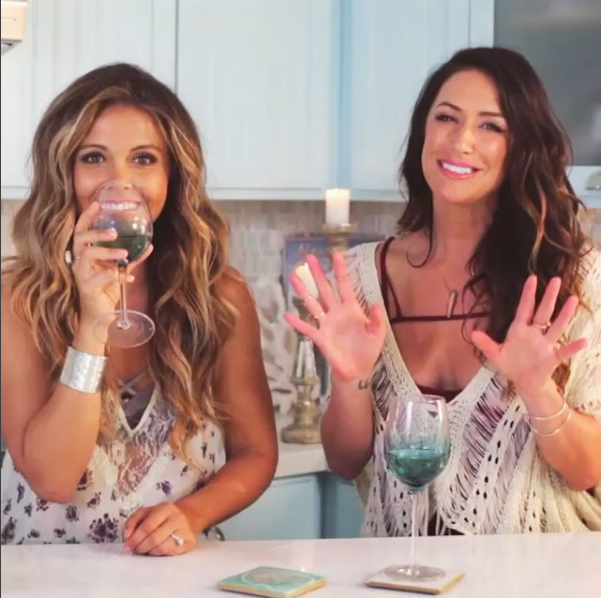 Ik maak er geen geheim van dat ik graag wijn drink. Sterker nog, ik maak tegenwoordig nergens meer geheim van wat betreft eten en drinken. En waarom zou ik? Maar met wijn, of eigenlijk alcohol, blijven er altijd flink wat vragen binnen komen over óf je kunt afvallen/fit worden wanneer je af en toe wijn drinkt. Ook al heb ik eerder geschreven over wijn, heb ik deze keer weer extra nieuwe info die je misschien een nieuw inzicht gaat geven wat betreft wijn!
Calories in vs. Calories out
Afvallen komt uiteindelijk neer op meer calorieën verbranden dan binnen krijgen of andersom en wijn bevat, net als vele andere voedingsmiddelen/dranken gewoon calorieën. Gemiddeld bevat 1 glas wijn zo'n 100 kcal. Dus je zou kunnen zeggen dat wanneer je 4 wijntjes wilt drinken op een avond, je misschien 400 kcal hier en daar op andere dingen kunt "besparen" of nog een extra workoutje erin kunt gooien om nog steeds in de negatieve balans kant te eindigen aan het einde van de dag. Resultaat? Je kunt nog steeds afvallen.
Het verschil met alcohol is echter dat alcohol als eerste "uit je systeem moet" en je lichaam de verbranding van al het andere dat je hebt gegeten en gedronken op dat moment pauzeert. Maar wanneer je over een periode van tijd nog steeds meer hebt verbrandt dan binnen hebt gekregen, zul je nog steeds afvallen. Dus, het kan gewoon.
Kater
Wijn bevat alcohol. Alcohol kan ervoor zorgen dat je een kater hebt. Een kater kan er vervolgens voor zorgen dat je je niet topfit voelt of alles uit je dag haalt zoals je dat misschien had gewild. Hoe dan ook, wat betreft het fit worden kan het zijn dat de alcohol, of eigenlijk de kater, je hindert van het hebben van een goede workout. Hoeft niet, kan wel. Het is geen feit dat wanneer je alcohol drinkt je niet fit of fitter kunt worden.
Wijn, volgens Karena en Katrina
Ik volg de meiden, Karena & Katrina, van Tone It Up al jááren omdat ik elke keer weer een positieve boost krijg van hun filmpjes en workouts. Sinds twee jaar volg ik hen op Instagram en ik zie de nodige wijntjes voorbij komen, en dat maakt me warm van binnen. Soort van "zie je wel" gevoel, het gaat om balans (ik haat het woord haha) en focus en hard werken en dus ook hard genieten. Vorige week hebben ze een video opgenomen over wijn waar ze ook vertellen hoeveel ze drinken. Geloof het of niet, dit zijn quotes uit het filmpje, even vertaald:
[embedplusvideo height="467″ width="700″ editlink="http://bit.ly/1GAQL1z" standard="http://www.youtube.com/v/aZjLxJQrkNI?fs=1″ vars="ytid=aZjLxJQrkNI&width=700&height=467&start=&stop=&rs=w&hd=0&autoplay=0&react=1&chapters=&notes=" id="ep5326″ /]
"People always ask us, how much do you drink?" "I would say, 2 to 3 nights a week, a glass or 2 of wine"
"I was home (parents house)  for 5 nights, and I had wine, 5 nights in a row. Which is fine and I was happy and I'm not gonna feel guilty about that, but when I came home, I didn't have wine for like 5 till 7 days"
Toch wel weer mooi om te zien, niet? En gewoon omdat het leuk is, dit filmpje van Katrina die het meest gevulde glas wil hebben en vervolgens alles omgooit: