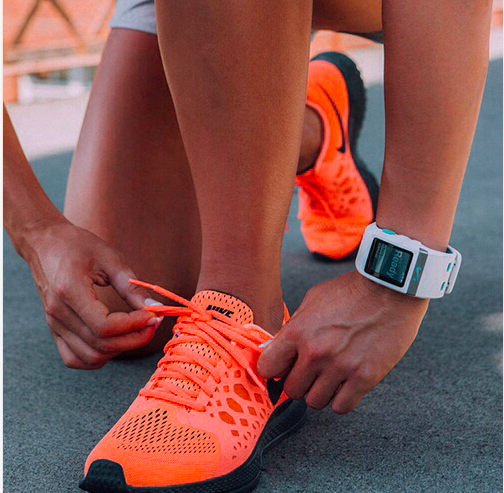 Het is tijd voor de eerste update van Michelle richting haar weg naar de halve marathon! Aan de reacties te lezen vonden jullie het zeker leuk om op de hoogte te blijven, bij deze de eerste update! Mocht je het eerste artikel gemist hebben: "Ontmoet mijn hardlopende vriendin Michelle" 
Allereerst: bedankt voor alle leuke reacties! Dit geeft mij vooral veel motivatie. Waarbij ik ook ineens besef dat ik het dus echt moet gaan doen…spannend! Op dit moment zit ik in de derde week van mijn trainingsschema, wat betekent dat ik nu 13km gelopen zou hebben. Kijken jullie mee hoe het mij is vergaan de afgelopen 2 weken?
Foodies
Voor ik hieraan begon had ik een vrij vast voedingspatroon. Ik ben ook niet van plan om dit helemaal om te gooien voor deze race. Naar mijn idee ook niet nodig, ik eet iedere dag netjes 3 maaltijden, mijn 2 stuks fruit en (ongeveer) 200 gram groenten. Hier en daar wel eens wat lekkers en af en toe een wijntje. Ook van een pizza of een patatje op zijn tijd ben ik helemaal niet vies! Alles met mate zoals wij diëtisten graag zeggen :p 😉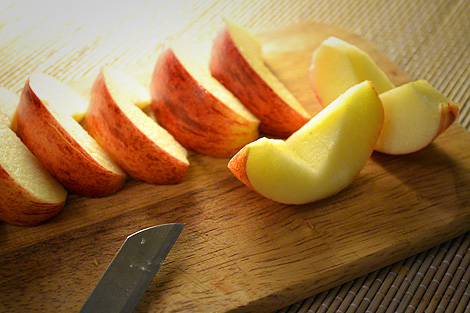 Waar ik wel over na ben gaan denken is de voeding op mijn trainingsdagen. Wat eet ik voor en na mijn training? Ik zorg er meestal voor dat er minimaal 1,5 uur zit tussen mijn maaltijd en een loopje. Ik vind het niet prettig om te lopen met een maaltijd in mijn buik, die lekker mee klotst bij elke stap die ik zet. Ook drink ik niet meer 1 uur voor mijn loopje, want: volle blaas is ook onprettig. Wat doe ik wel? Ik neem meestal ongeveer 15 minuten voor ik ga lopen iets wat me snel nog wat energie geeft en waardoor ik geen hongergevoel heb. Denk aan een stuk fruit of een cracker met jam.
Training
Dit is waar het natuurlijk allemaal om draait, hoe staat het met mijn trainingen? Mijn schema is op dit moment vriend en vijand. Aan de ene kant zorgt het ervoor dat ik tot nog toe pijnloos de 13km heb kunnen lopen, aan de andere kant kan ik niet meer zo vaak en zo lang lopen als ik wil. Het geeft me een goed gevoel dat het me wel lukt om mijn schema aan te houden. Daarnaast heb ik de afgelopen weken ook netjes 2 x per week de nodige krachttraining gedaan om mijn spieren sterker te maken. Ook dit zorgt ervoor dat ik blessure-vrij mijn afstanden kan lopen. Lastig vind ik nog om mijn snelheid te bepalen.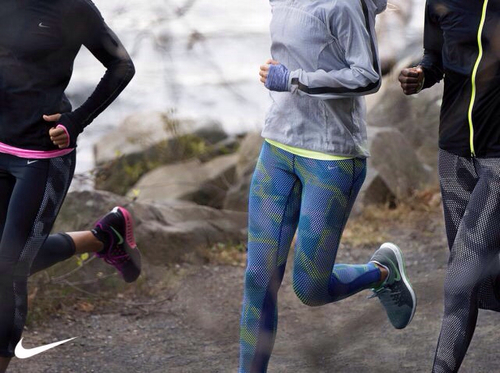 Op zich is het uitlopen van de halve marathon mijn doel en heb ik niet een bepaalde tijd voor ogen. Echter wil ik niet als een van de laatsten, happend naar adem als een vis op het droge, de finish passeren. Het is dus nog even zoeken naar een tempo waar ik tevreden mee ben, maar dat ik ook 21km vol houd.
Motivatie
Hier ontbreekt het me op het moment gelukkig nog niet aan. Ik kijk juist uit naar mijn looptraining, zou zelfs wel vaker willen gaan. Ik vind het heerlijk om op de korte afstand even alles te geven en ik word blij als ik zie dat ik in snelheid niks inlever. En iedere keer als ik weer een langere afstand kan afvinken, geeft me dat voldoening.
Het enige waar ik me wel telkens toe moet zetten, en soms bij het opstaan en tegen opzie, is de krachttraining. Ik vind het saai en het geeft me geen enkele voldoening. De enige reden dat ik me er toch toe zet, is de hoop dat het me helpt om blessures te voorkomen. Om me er doorheen te helpen zet ik graag een van mijn favoriete series op, zodat ik een beetje afgeleid ben. Hierdoor denk ik maar 2x per minuut: wat duurt dit lang….. Toch is het me gelukt om al mijn trainingen afgelopen 2 weken te volbrengen!
Zoals je kan lezen ben ik de afgelopen 2 weken geen echte problemen tegengekomen . Koningsdag/nacht en het bevrijdingsfestival hebben mij er niet van kunnen weerhouden om netjes mijn schema aan te houden! Dit geeft hoop voor de komende weken….