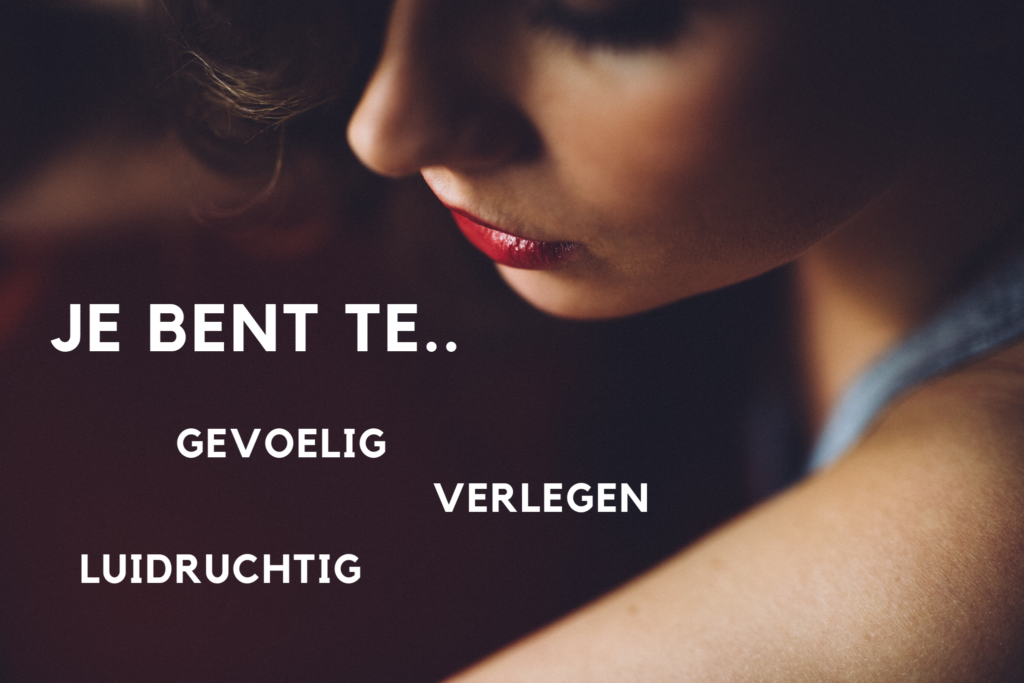 Tijdens het opgroeien heb je vast wel eens gehoord dat je 'te veel' van iets was.
Te bazig, te luidruchtig, te verlegen, te emotioneel..
Na het vaak genoeg gehoord te hebben, ben je het gaan geloven.
Je kreeg misschien zelfs het gevoel dat het fout was en je dit moest afleren – of minderen.
Dus probeerde je het te veranderen. Verminderen. Afleren.
Of misschien probeerde je het zelfs te verbergen.
Je probeerde, je deed je best, het ging goed.
Verbergen was iets waar je steeds beter in werd.
Je keek om je heen en zag een populair meisje, iedereen vond haar aardig.
Ze was aardig, knap en had leuke kleren aan.
"Ik moet meer zoals haar worden", dacht je bij jezelf.
Je ruilde je eigen hobby's in voor de hobby's die zij had.
Eyeliner, zelfbruiner, nieuwe kleren.
Je wenste dat je niet zo verlegen was. Dat je langer was en dat je huid egaal was.
Je smeekte je moeder om kleren te kopen samen bij die peperdure winkel zodat de wereld kon zien dat je er ook bij hoorde.
Dat je cool was.
Als mensen, leren we ons aanpassen om te overleven.
We veranderen en passen ons aan om erbij te horen.
Na enige tijd worden we een collage van de mensen om ons heen.
Na de middelbare school of na de studie lijken we allemaal wel verdwaalde puppies, niet wetende wat we nou moeten met ons leven.
Wie ben ik? Wat moet ik nu?
Misschien ben je verstrengeld geraakt in een leven die je leeft volgens andermans normen en waarden.
Heb je aan al je kanten van jezelf geschaafd tot je erbij hoorde en niemand ooit nog zei dat je 'te veel' van iets bent.
Misschien ben je nog steeds wel op zoek naar jezelf, naar wie je bent.
Maar heb je er wel eens over nagedacht dat je misschien niet op zoek bent naar jezelf,
Maar dat je jezelf weer moet herinneren?
Ooit wisten we heel goed wie we waren en waar we van hielden.
Tot we te horen kregen dat we ons moesten aanpassen om binnen een plaatje te passen.
We zijn dit kwijt geraakt toen we besloten het gemiddelde te worden van de mensen om ons heen.
Dat kleine meisje, of die kleine jongen in jezelf.. Wie is het?
Wie herinner je?
En kun je deze herinnering weer tot leven laten komen in de persoon die je nu bent?