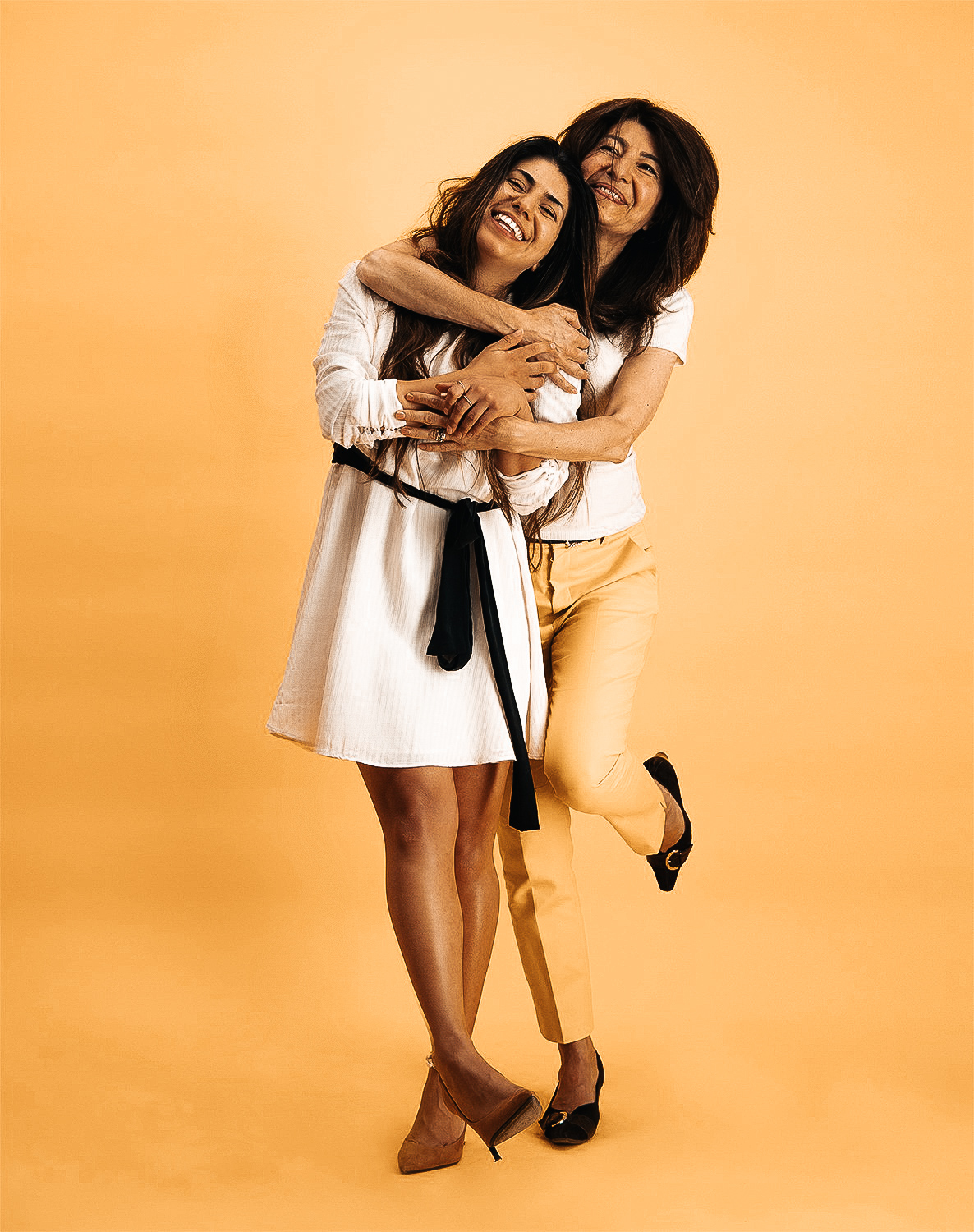 Mijn moeder is een engel op aarde. Ik ken niemand zoals zij is. Ook als ik als volwassene terugkijk op hoe ze me heeft opgevoed zie ik zoveel wijsheid bij haar, ongelooflijk. Dit heeft ze niet eens van eerdere generaties meegekregen, dit deed ze volledig op eigen intuïtie. Een engel op aarde, ik kan het niet anders beschrijven en ik ben ongelooflijk dankbaar dat ik haar dochter mag zijn.
Ik deel vandaag 3 dingen die ik heb geleerd door opgevoed te worden door zo'n sterke moeder, dingen die ik misschien jarenlang voor lief heb genomen tot ik realiseerde dat dit helemaal niet de 'standaard' is voor de meeste mensen..
1. Gehoord worden wordt enorm onderschat
Ik werd gehoord. Als ik op school werd overgeslagen en ik kwam thuis om uit te huilen bij mn moeder, dan nam ze daar de tijd voor, hoe druk ze het ook had. Ik kon altijd mijn verhaal bij haar kwijt. Ze luisterde, erkende mijn gevoelens en hielp me met oplossingen bedenken om me beter te voelen.
Ik ben nooit voor aansteller uitgemaakt. Er is nooit tegen me gezegd dat mn emoties teveel waren. Ik ben altijd gehoord, niet alleen in woorden maar ook in emoties. Niet wetende dat dit de basis legde voor een gezonde emotionele ontwikkeling voor mijzelf. Ik bekritiseer mijn eigen emoties nooit: ze zijn er, dus ze komen ergens vandaan en ze krijgen aandacht. Ze zijn nooit teveel, overdreven of onnodig. Nooit.
2. Onvoorwaardelijke liefde
Ik hoefde nooit hoge cijfers te halen, dun te zijn, ergens in uit te blinken of wat dan ook om liefde en aandacht van mijn moeder te krijgen. Ik was er en dat was genoeg. Dit heb ik ook altijd zo gevoeld. Ik heb niks te bewijzen aan mn moeder. Als ik de lelijkste tekening maakte dan vond zij hem prachtig. Als ik een beginners-gedichtje had geschreven dan vond zij hem prachtig. Het gaf me zelfvertrouwen om mijn eigen vaardigheden te ontwikkelen want ik hoefde niet GOED of DE BESTE te zijn, ik hoefde enkel mezelf te zijn om onvoorwaardelijke liefde te ontvangen van mijn moeder.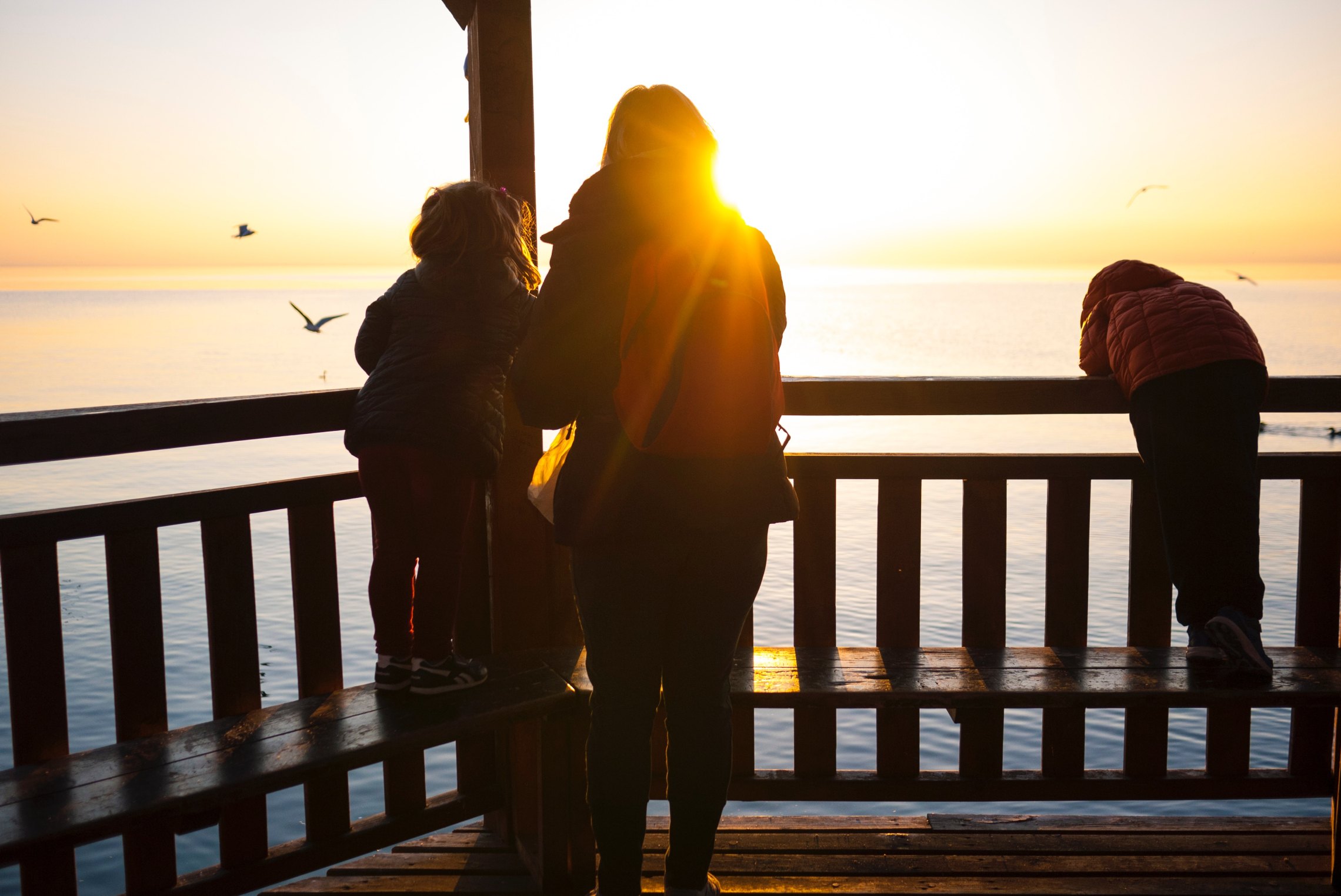 3. Van mezelf houden
De stem in mijn hoofd is 99% van de tijd zo lief en liefdevol, want het is de stem waarmee ik ben opgegroeid. Geen kritiek, geen haat, geen gezeur. Meer dan de helft van de zelfontwikkeling boeken die ik lees gaat deels over zelfliefde en het veranderen van de negatieve stem in je hoofd. De stem die jezelf negatief benadert:
"Zie je wel, je kan ook niks" of "niemand gaat wat van je aannemen" of "ik wist wel dat het zou mislukken".
Nooit heb ik me herkend in dit soort uitspraken en ik begrijp sinds kort dat dit komt omdat ik mijn moeders stem in mijn hoofd heb. Vaak is dit dus ook de stem die een ouder of een andere rolmodel in jouw hoofd heeft geprent, niet je eigen – want jij wordt volmaakt en vol zelfliefde geboren.
Dit is één van de redenen waarom ik heel snel een date of relatie of zelfs vriendschap kon afkappen als iemand nare woorden tegen me zei. Het kwam niet overeen met de stem in mijn hoofd, dus was ik heel snel afgekapt. Als iemand niet lief is tegen me en zelfs onaardig doet, dan is dat geen 'normaal' gevoel voor me (zoals bij sommigen die dit vanuit huis zo hebben ervaren), maar juist een naar contrast waar ik heel snel van weg loop.
Ik zeg het altijd zo: ik behandel mezelf als een 9 (mijn moeder behandelde me als een 10), dus als iemand me een 7 geeft, dan denk ik: "Wat onaardig, dit verdien ik niet, ik ga niet meer met je om". Maar als je zelf een 6 vanuit huis bent gewend en iemand geeft je een 7, dan is dat ineens liefdevol!
Ik geloof ook zeker dat je zelf van die 6 een 9 kan maken door aan jezelf te werken en het pad van jezelf helen te bewandelen.
Wie weet kan dit artikel een eye opener zijn of een teken om écht het pad van heling op te gaan. Boekentips nodig? Laat het me weten, ik heb er een hoop!