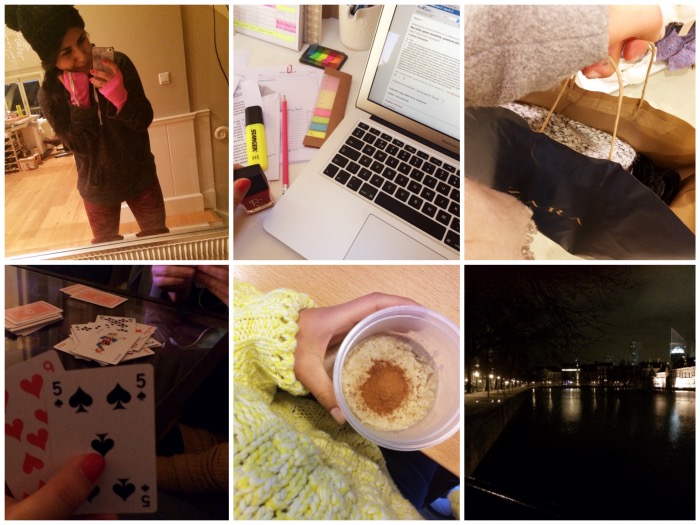 De eerste week van januari zit er dik op en ik heb een rustig weekje gehad. Weer aan het werk, met mn laptop in een koffietent, op kantoor met lekkernij en aardig wat hardlooprondjes door Den Haag. We pakken het allemaal rustig op zullen we maar zeggen!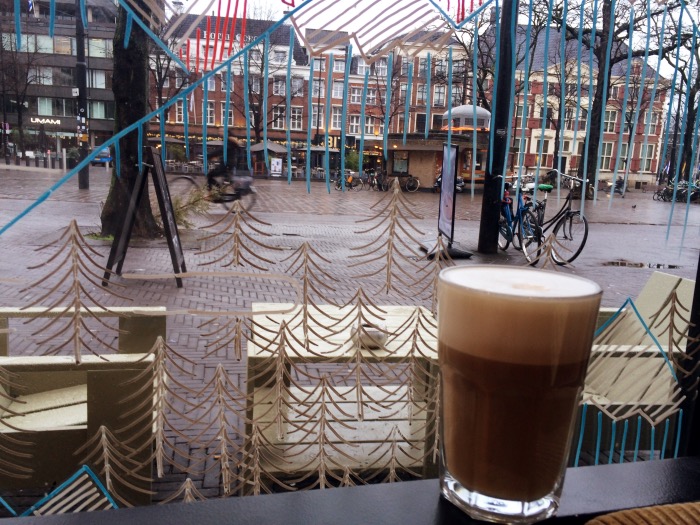 Regen regen regen, het uitzicht vanuit Hometown Coffee in Den Haag.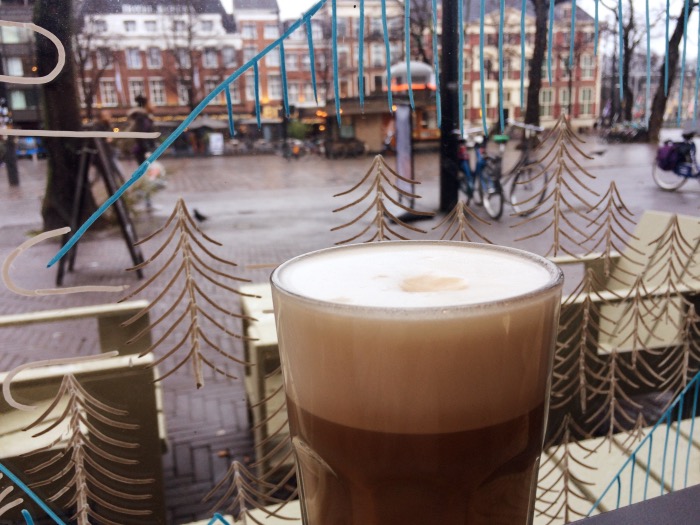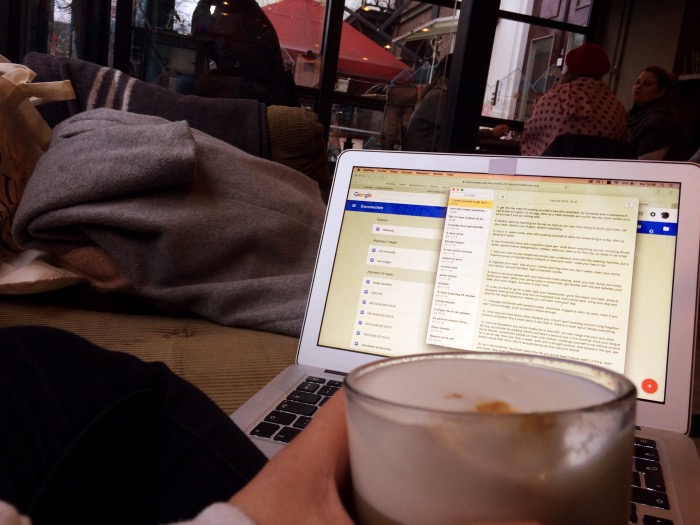 Het bankje is mn favoriete plekje.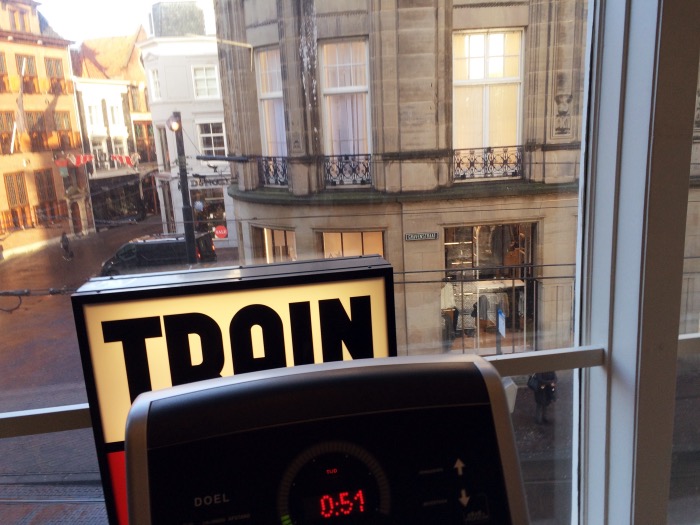 Trainen op zondagmorgen, in de sportschool.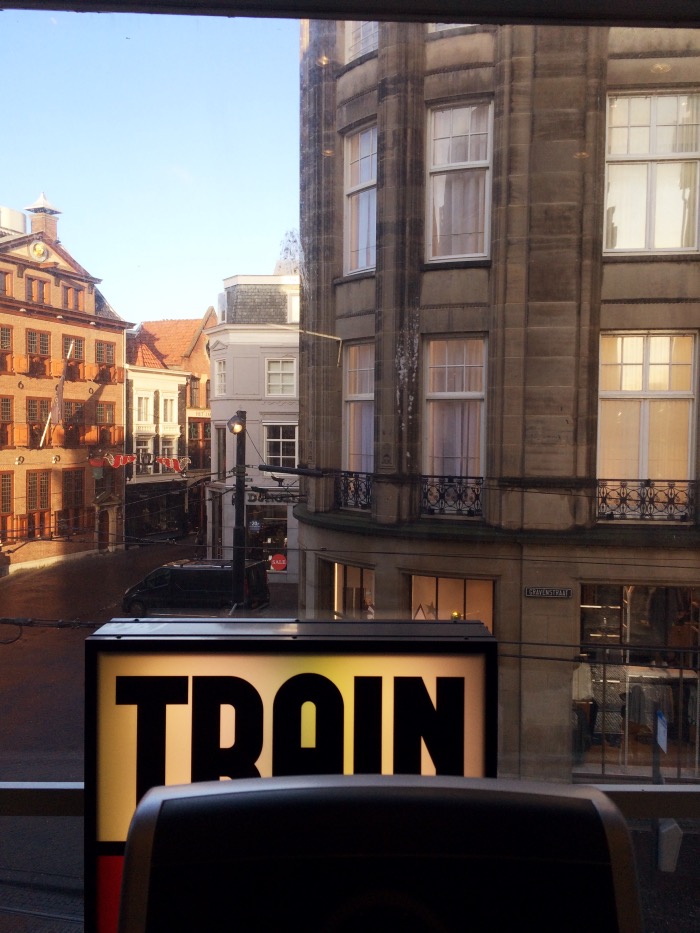 Terwijl de winkels nog gesloten zijn en de zon op komt 🙂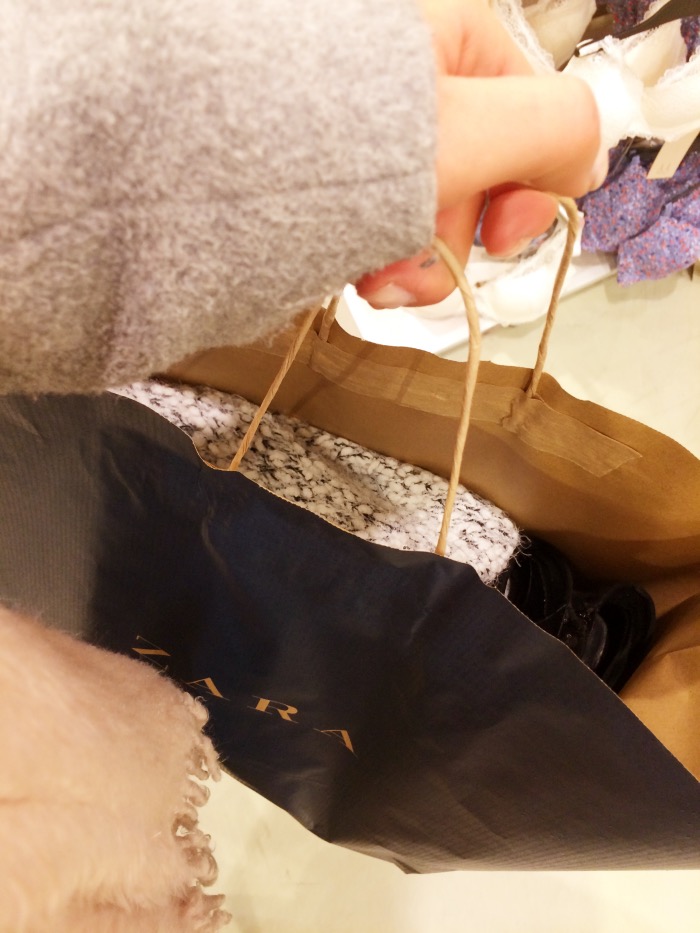 Zara sale is altijd een chaos, daarom probeer ik altijd om op een rustig tijdstip te gaan; goed geslaagd!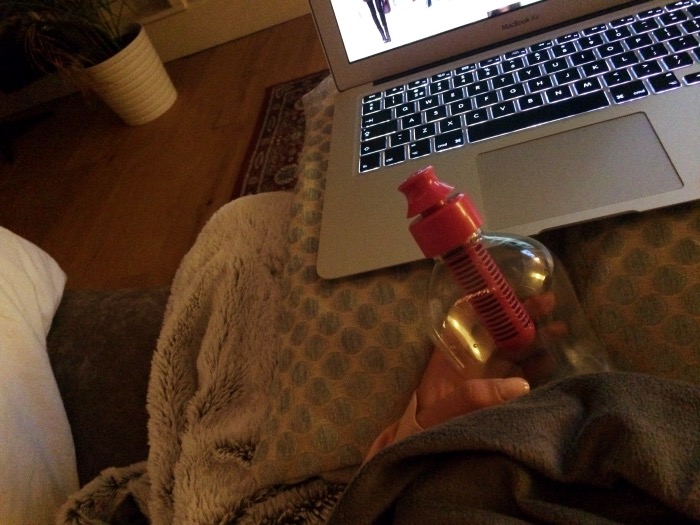 Ik heb dit soort avonden gemist, gewoon op de bank met mn laptop, dekentje en een hoop kussens om me heen.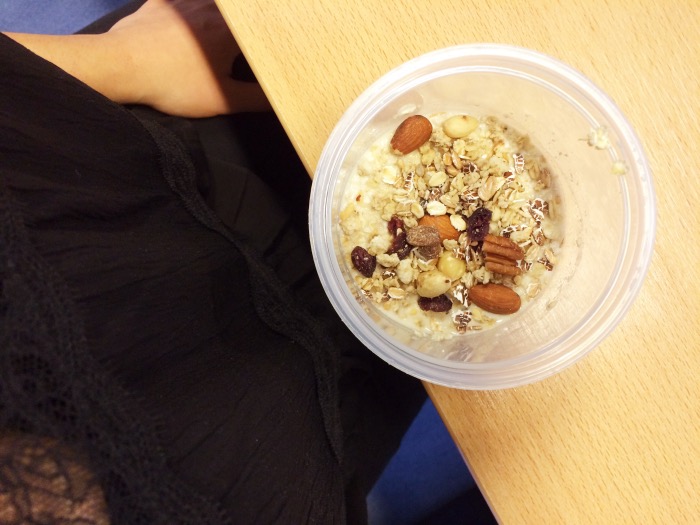 Havermout met noten muesli op kantoor.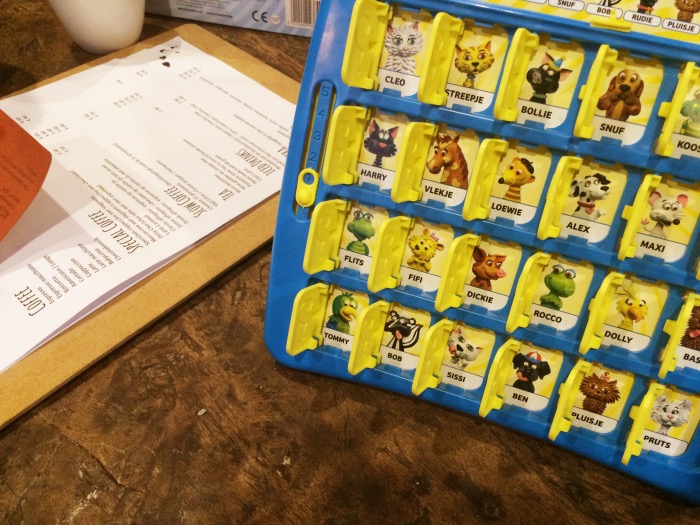 Hometown Coffee heeft ook allemaal bordspelletjes, superleuk! Ik ging "Wie is het" spelen.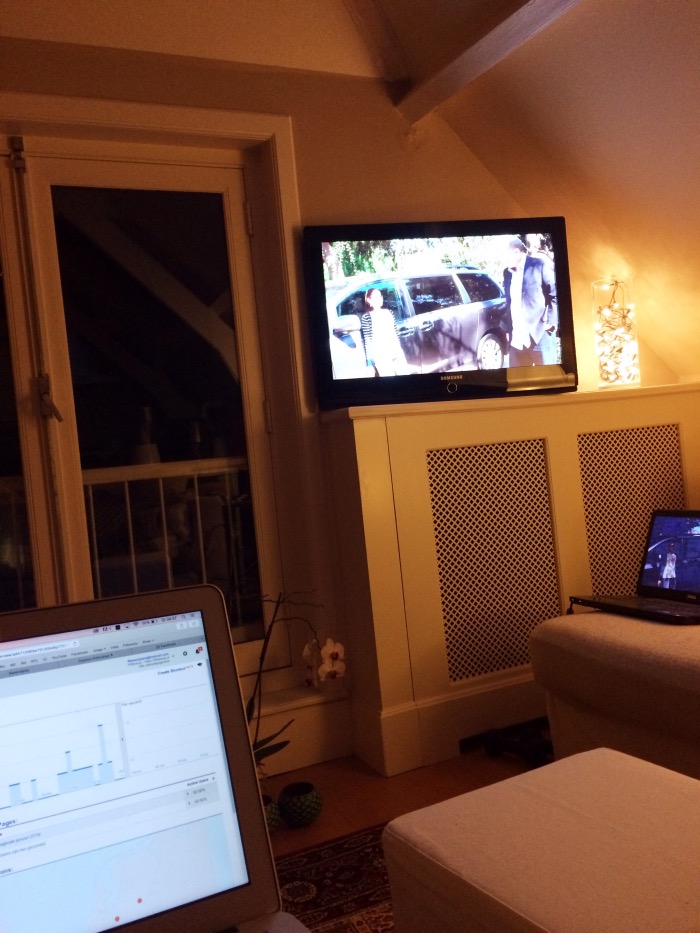 Dit lijkt een avond te zijn, maar het is de vroege ochtend. Ik heb een beetje last van rugklachten en word steeds wakker na een paar uur liggen. Dan moet ik eruit om te bewegen zodat de rugpijn weg gaat. Als het dan 5:00 uur is heeft het geen zin om daarna weer terug in bed te gaan aangezien mijn wekker tussen 5:30 en 6:00 uur gaat door de weeks.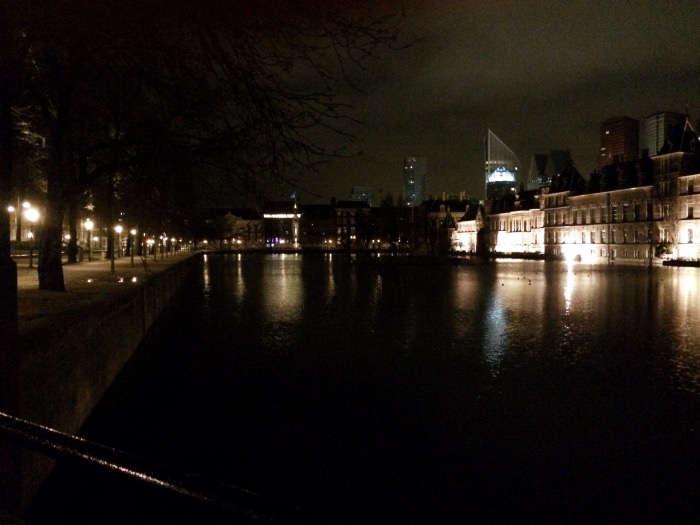 Vroege hardlooprondjes door Den Haag, de stad voelt dan echt van mij 🙂
Soms ga ik voor uithoudingsvermogen, soms voor een afstand en soms gewoon om 's ochtends direct buiten te komen en op een mooie plek stukje te lopen en alles op een rijtje te krijgen. De hofvijver doet het goed in de ochtend om naar te staren en alles op een rijtje te zetten.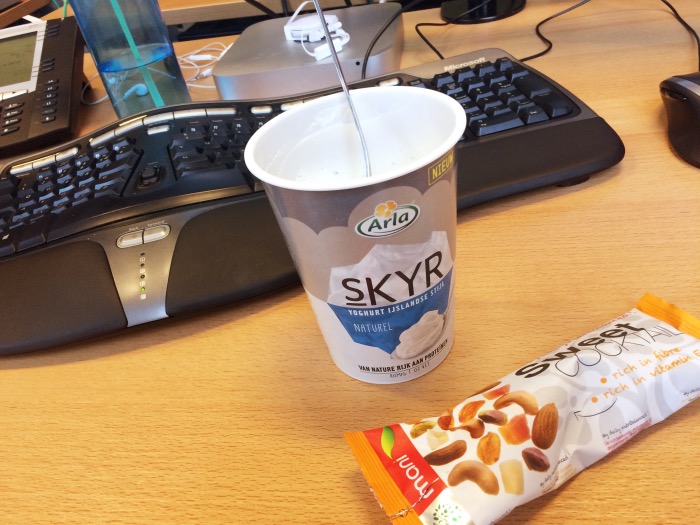 De hele hype rondom Skyr heb ik lekker gelaten voor wat het was. Toen ik een ochtend met ontzettend veel haast de deur uit ging en geen lunch mee had, gooide ik het zakje noten in mijn tas en kocht ik Skyr yoghurt op het station. Ik moet zeggen dat ik verbaasd ben over hoe lekker het is, met 11 gram eiwit per 100 gram (zoveel!!), 0 gram vet en niet eens meer koolhydraten dan gewoon kwark. Ook qua calorieën is het vergelijkbaar met magere kwark. Ik ben fan.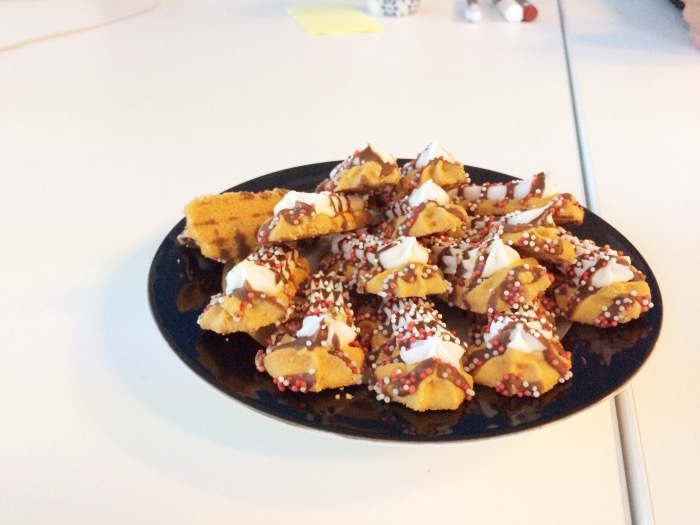 Ik heb besloten om foto's te maken van al het zooi dat mijn collega's meenemen of dat we krijgen op het werk zodat ik eens kan zien hoeveel ik allemaal niet in mijn lijf gooi, haha. Zoals dit dus.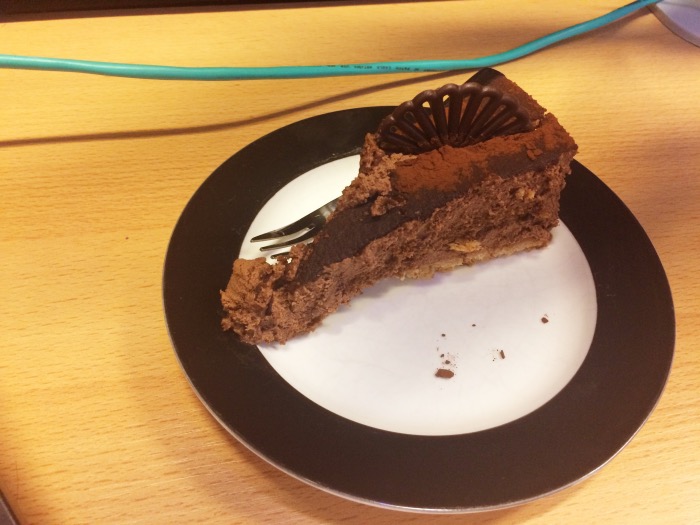 En chocoladetaart. Op een gegeven moment is het gewoon teveel haha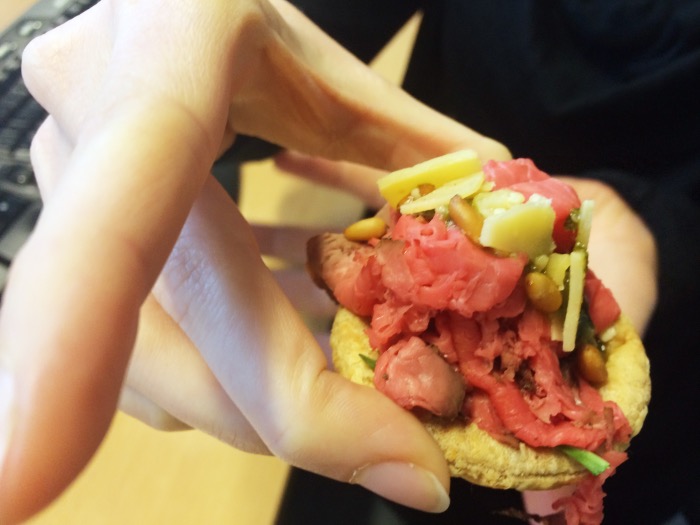 En dit, alhoewel dit niet echt zooi is natuurlijk.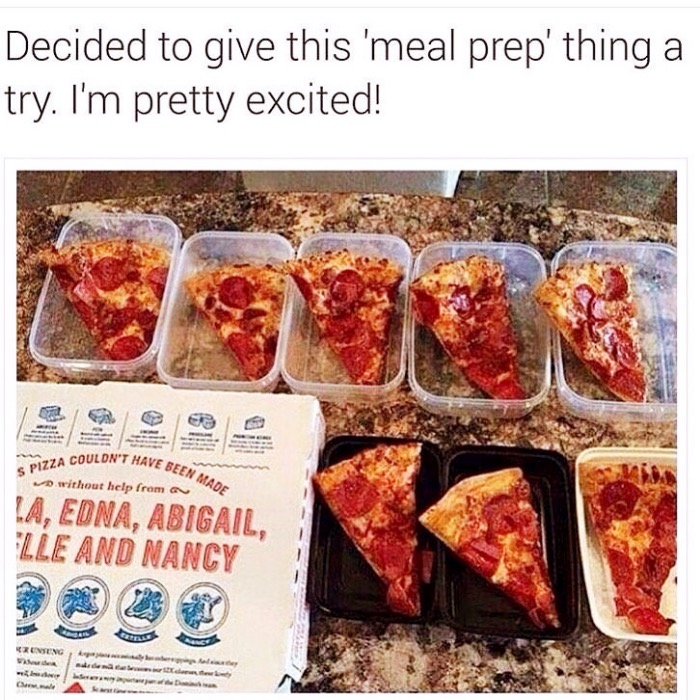 Een vriendin stuurde me dit, haha.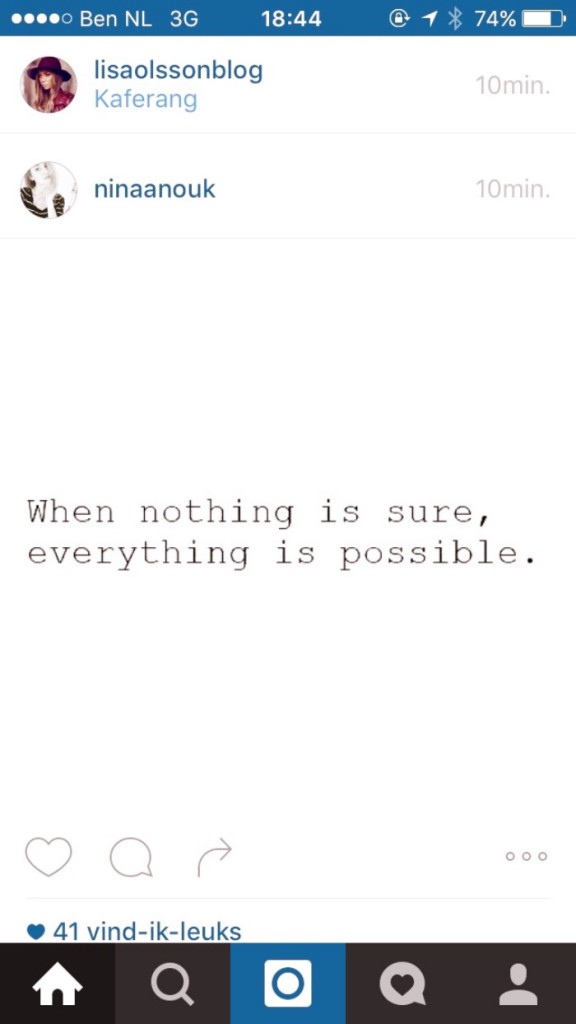 Deze moest ik even screenshotten voor mezelf. Het mooie inzien van een onzekere tijd.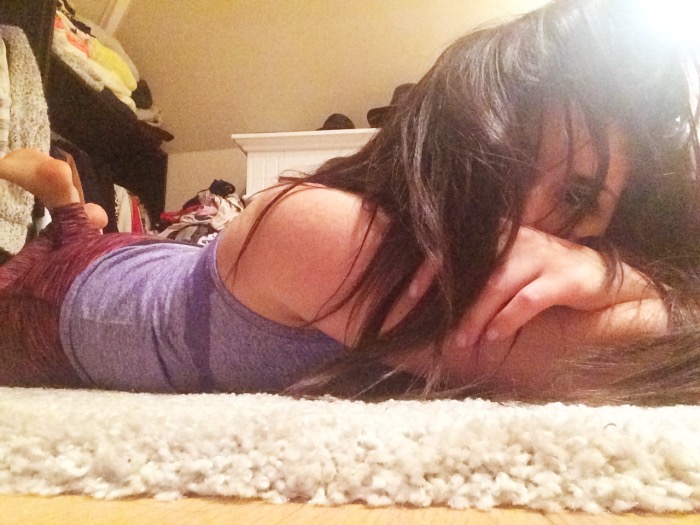 Thuis gesport.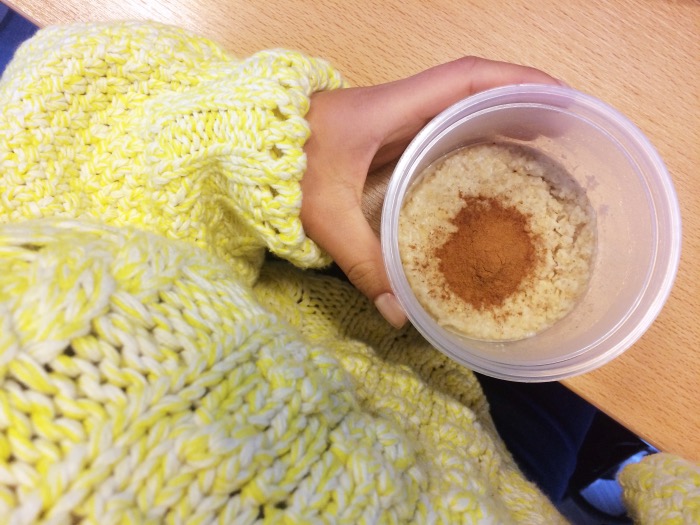 Havermout met kaneel op kantoor in een enorm grote gele trui.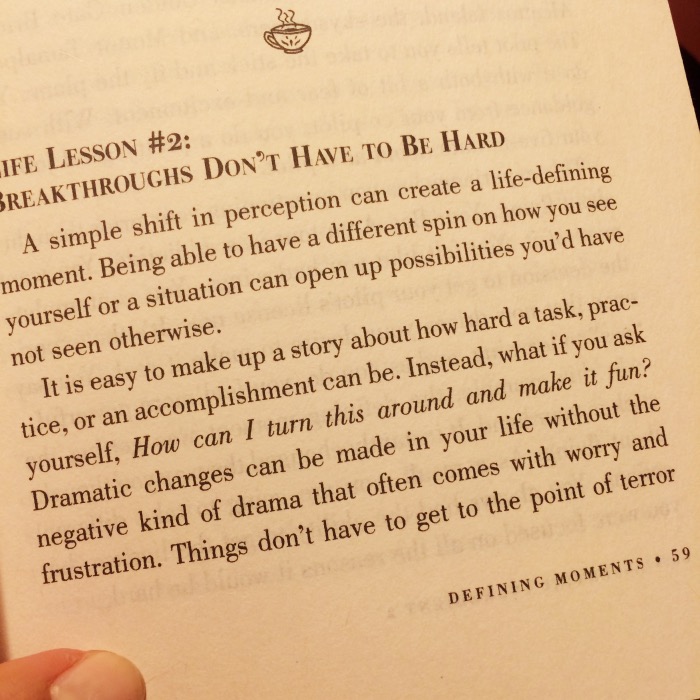 Fijn hoor, zulke reminders in de ochtend lezen.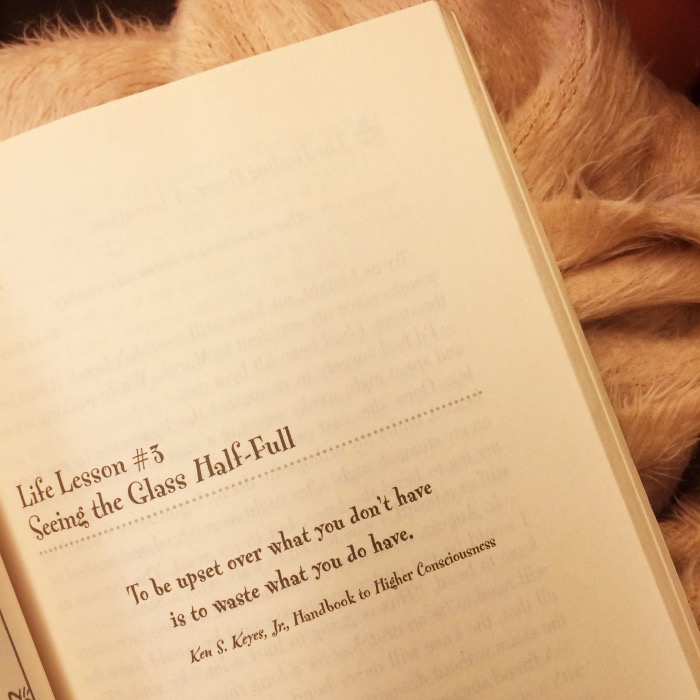 Dit boek heet "Life lessons about the law of attraction", als je het nog niet wist, ik ben nogal een secret fan 🙂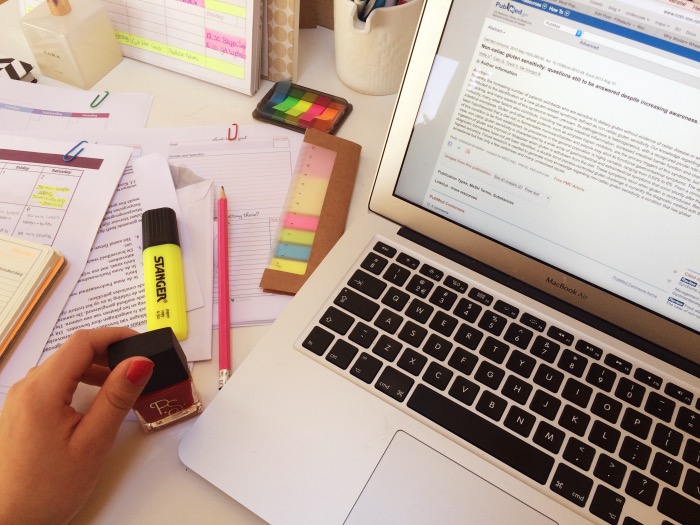 Nagels lakken en werken tegelijk. Super handig.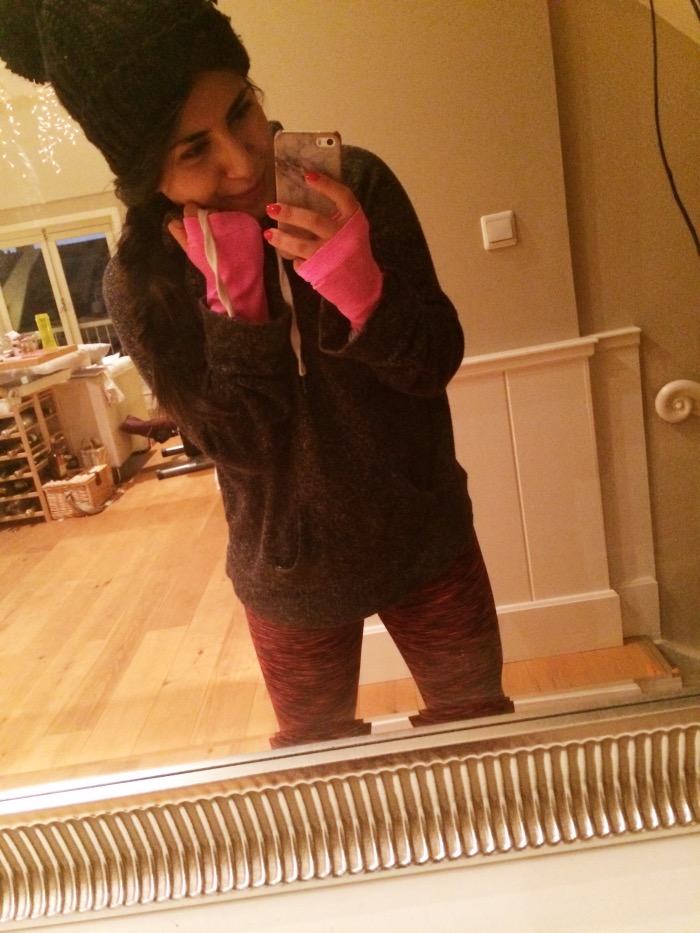 En we gaan weer een rondje!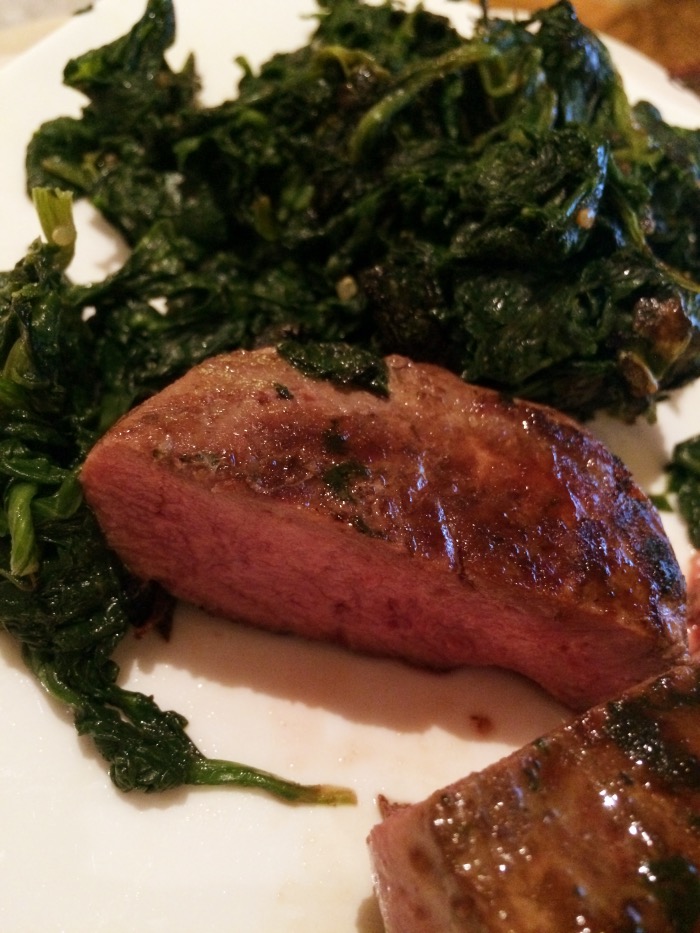 Spinazie en biefstuk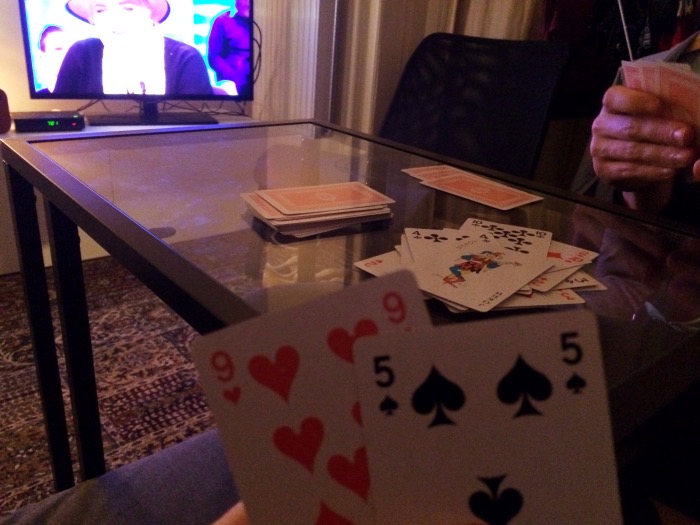 Kaarten op de vrijdagavond met een fles wijn, in pyjama. Doesn't get better haha.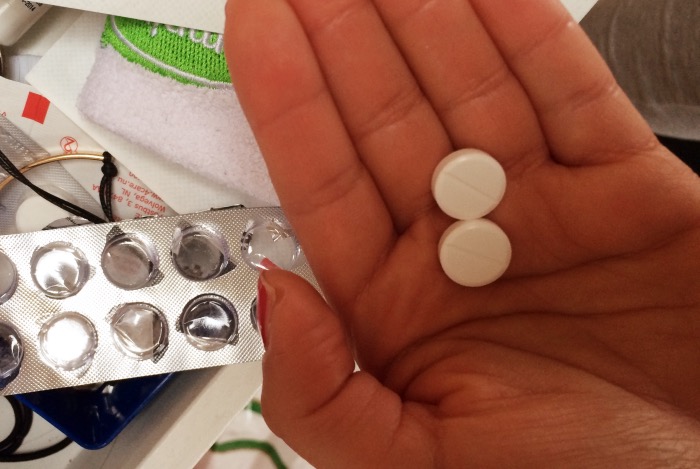 Iets teveel wijn. In mijn rommel la de laatste twee paracetamolletjes gevonden! Halleluja.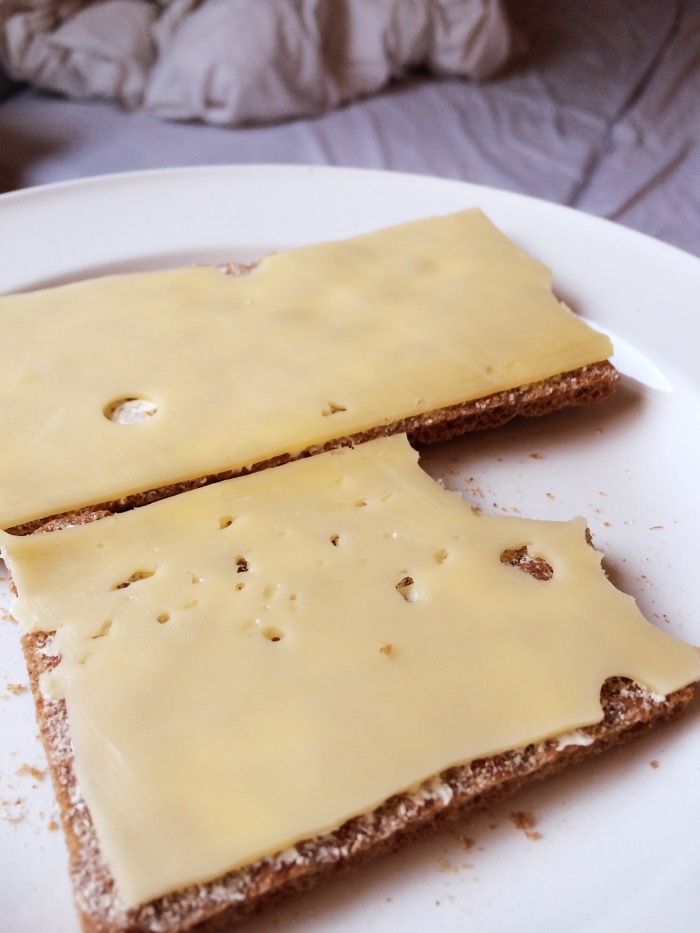 Kater ontbijt. Ik krijg meestal niet zoveel weg als ik een kater heb in de ochtend. Dit zijn de zuurdesem rogge crackers van Wasa btw.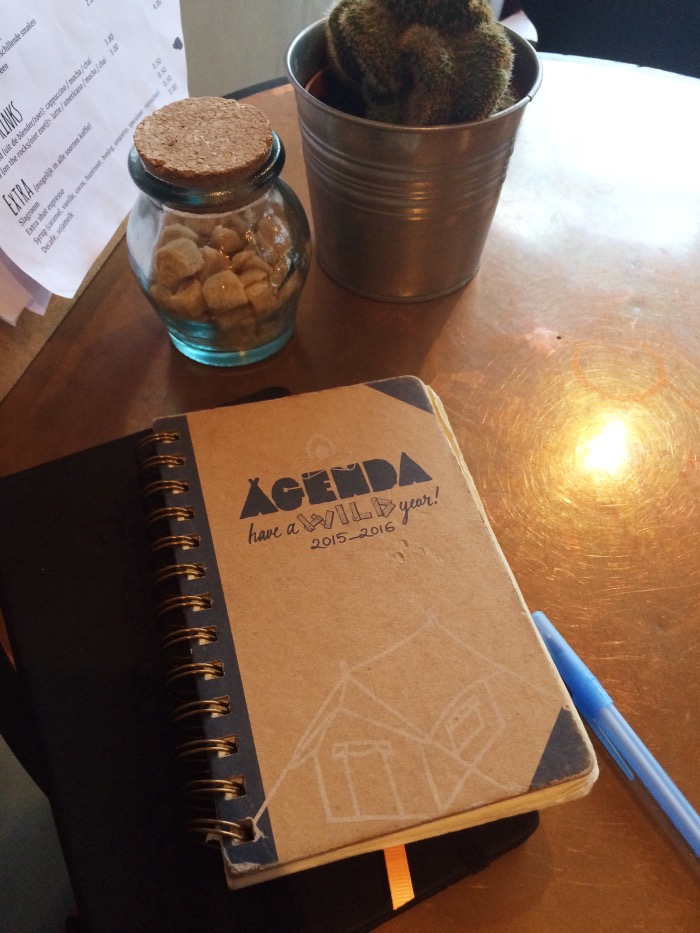 Hometown Coffee zou me moeten sponseren, ik ben er te vaak haha.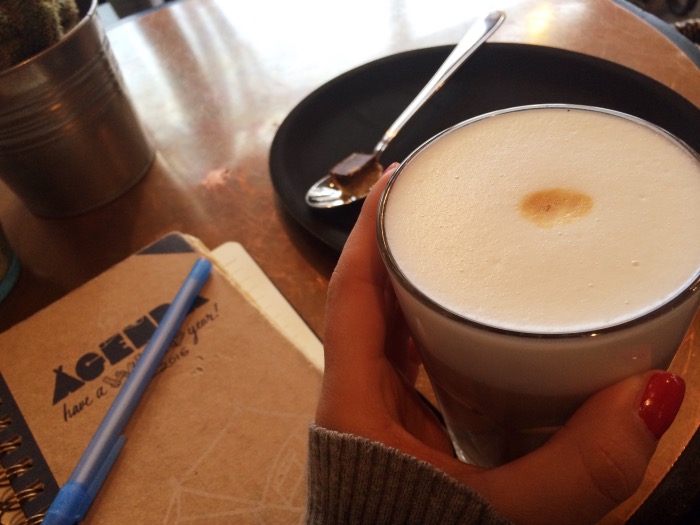 Ik had een afspraak om te praten over de foto's die we gaan schieten voor de cover van mijn boek. Zó leuk om daarover te brainstormen en zo spannend tegelijk. Het komt gewoon echt af allemaal, ik kan het niet geloven. Na anderhalf jaar, jeetje mina! Nog heeeeeel eventjes geduld! 🙂