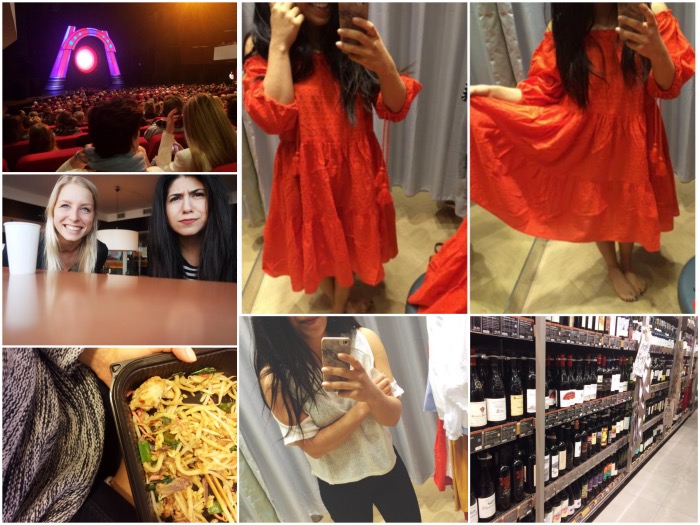 De week doorgekomen! Zonder kleerscheuren, met heel veel plezier en fijne momenten met lieve mensen. En oja, af en toe een vlaag van paniek wat ik dan van me afschrijf op mn blog. Kijk je mee naar de afgelopen week?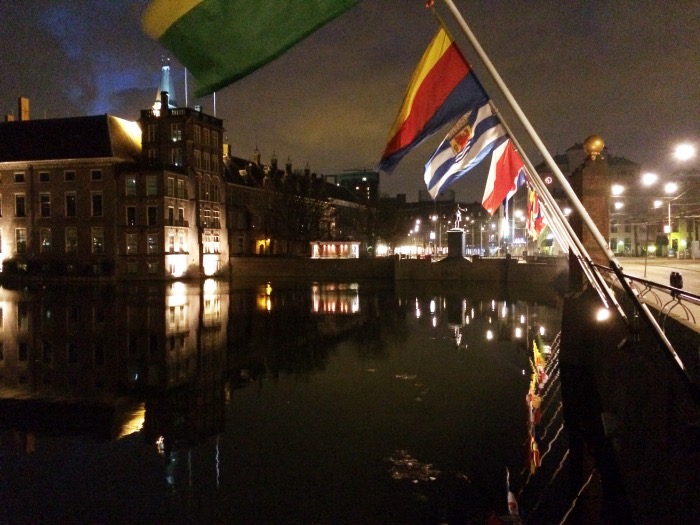 Vroeg hardlooprondje door Den Haag. Ik ren eigenlijk alleen deze richting uit als het vroeg in de ochtend is. Anders is het er meestal te druk om lekker te kunnen hardlopen. Dan ga ik liever richting het strand.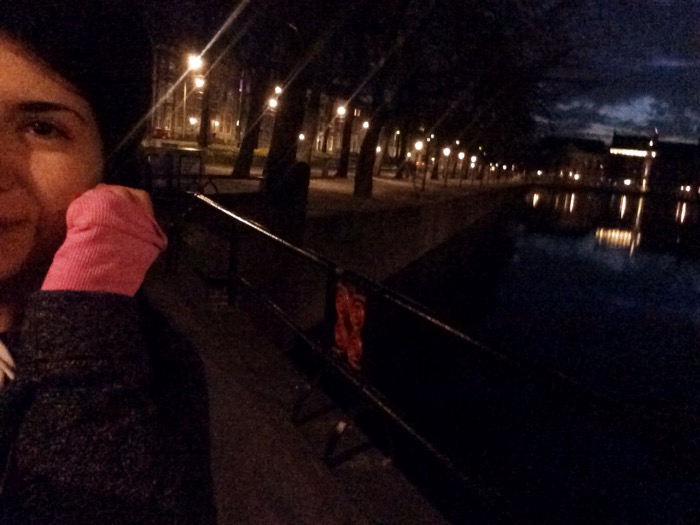 Selfie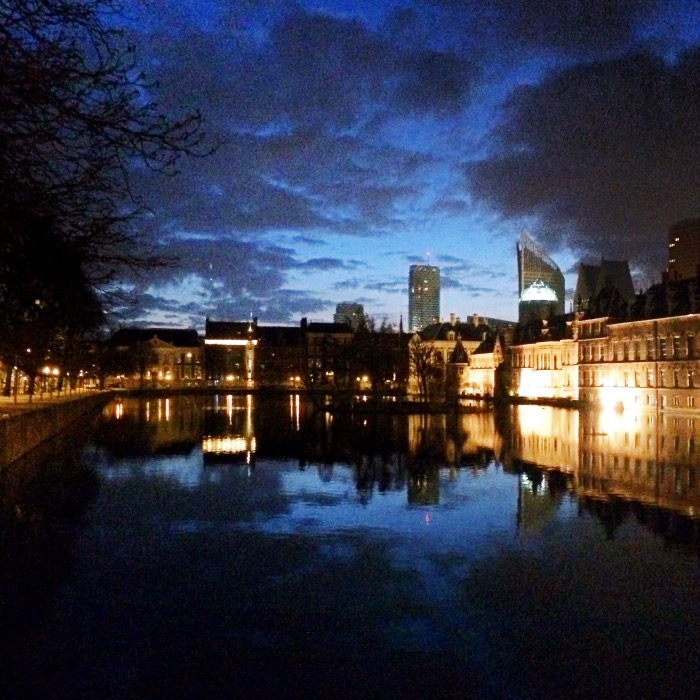 Dit uitzicht om je dag mee te beginnen 🙂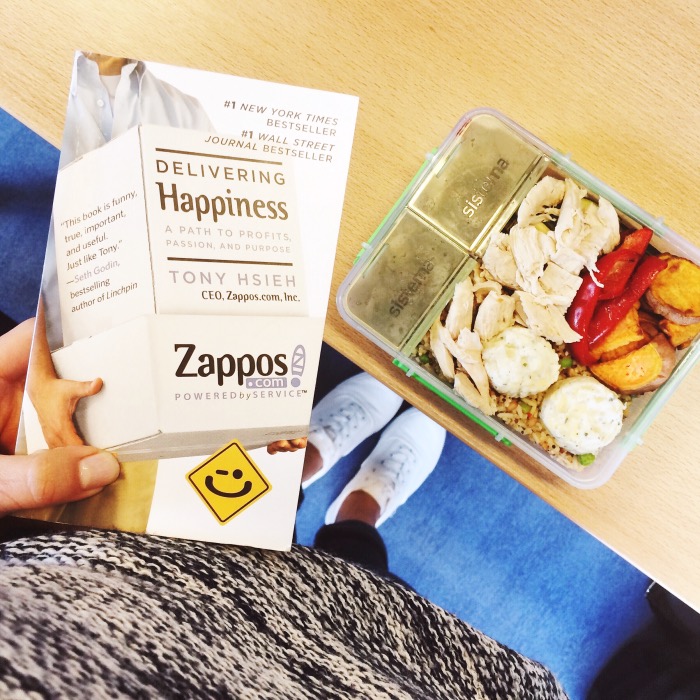 Lunch klaar, niet over nadenken en ondertussen een boekje lezen.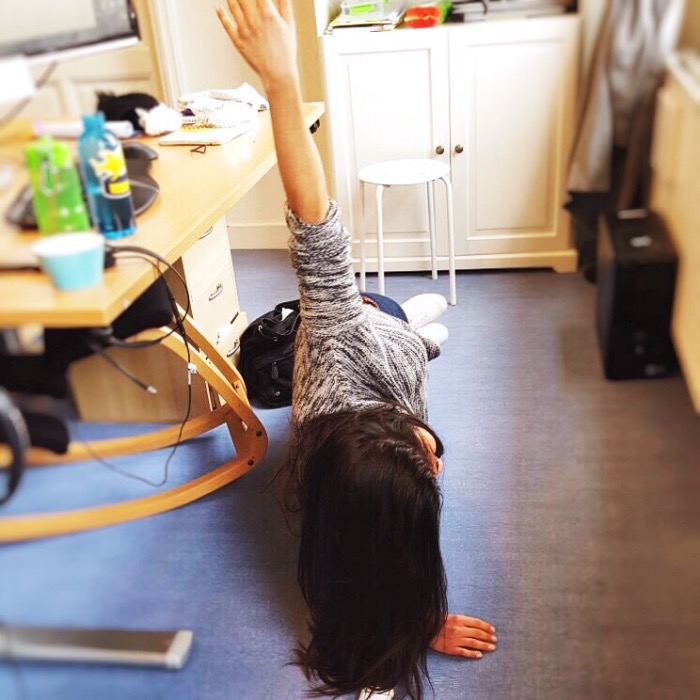 Ik deed eens wat anders; sideplanken! Wel een stuk makkelijker hoor, dus dat is niet echt een uitdaging.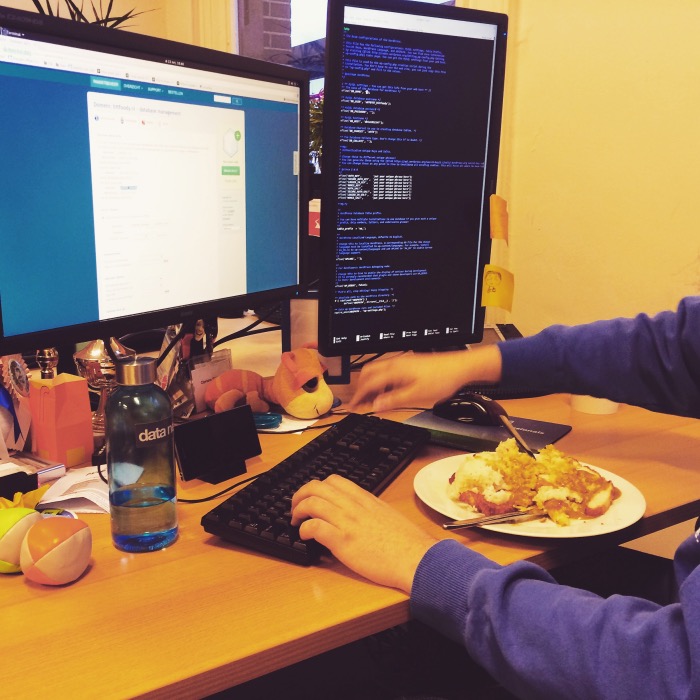 Liefste collega die na kantoortijd aan mn site gaat werken om hem supersnel te krijgen voor als ik straks fulltime ga bloggen 🙂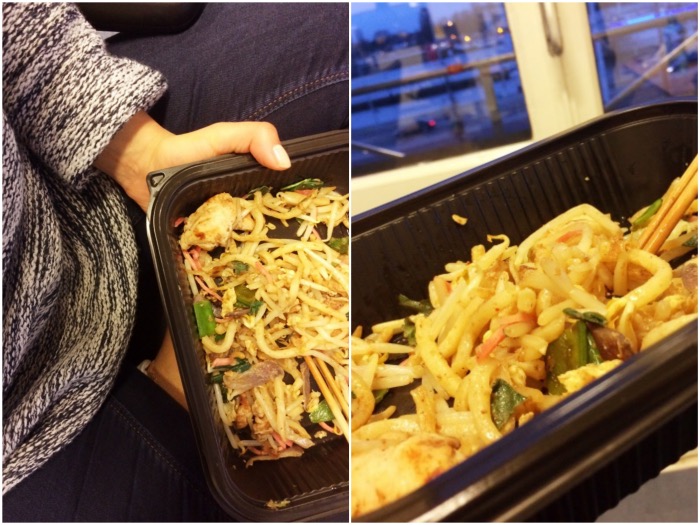 Ik zat er natuurlijk bij de hele avond, we hebben eten besteld 🙂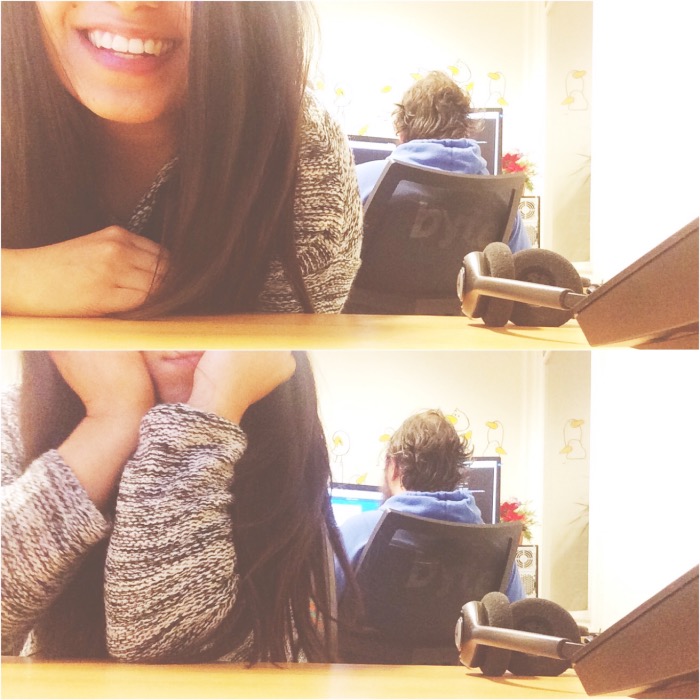 Ondertussen selfies maken, YouTube filmpjes kijken en stomme grapjes maken.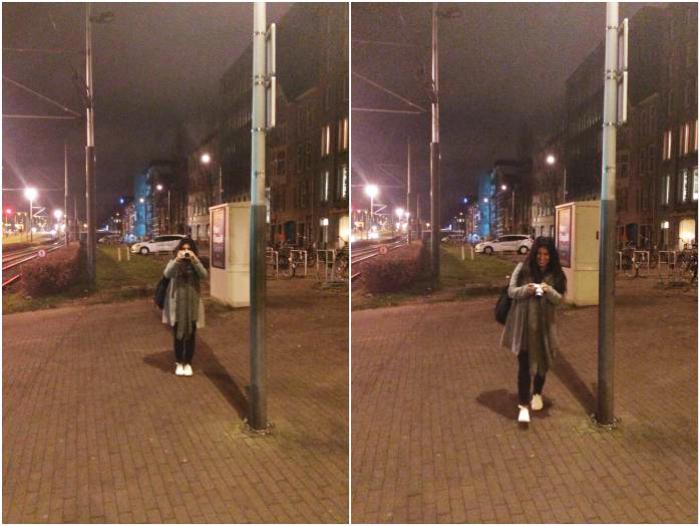 Laat weg van kantoor, even fotootje als reminder.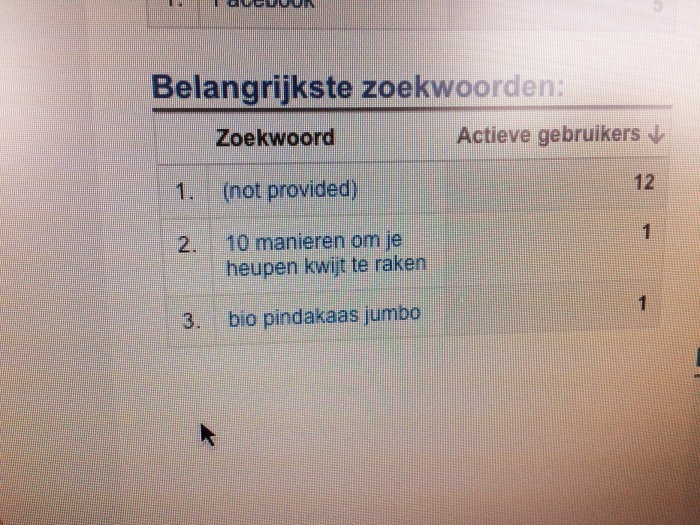 Haha, ik snap wat je bedoelt. Maar op zich wil je je heupen niet letterlijk kwijt.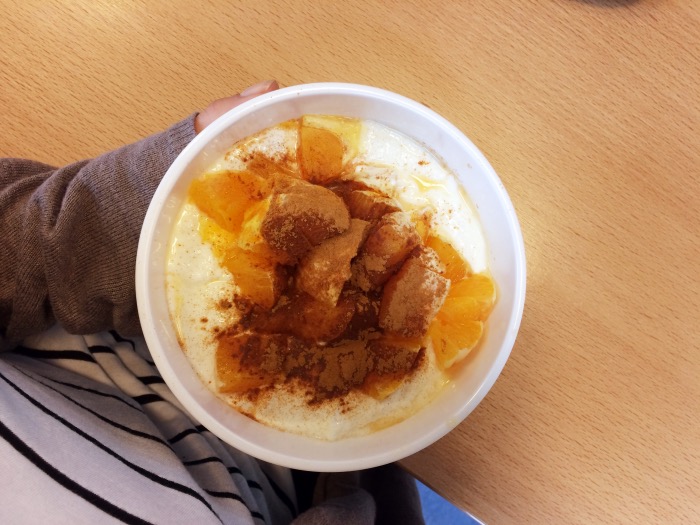 Kwark, sinaasappel en kaneelbom.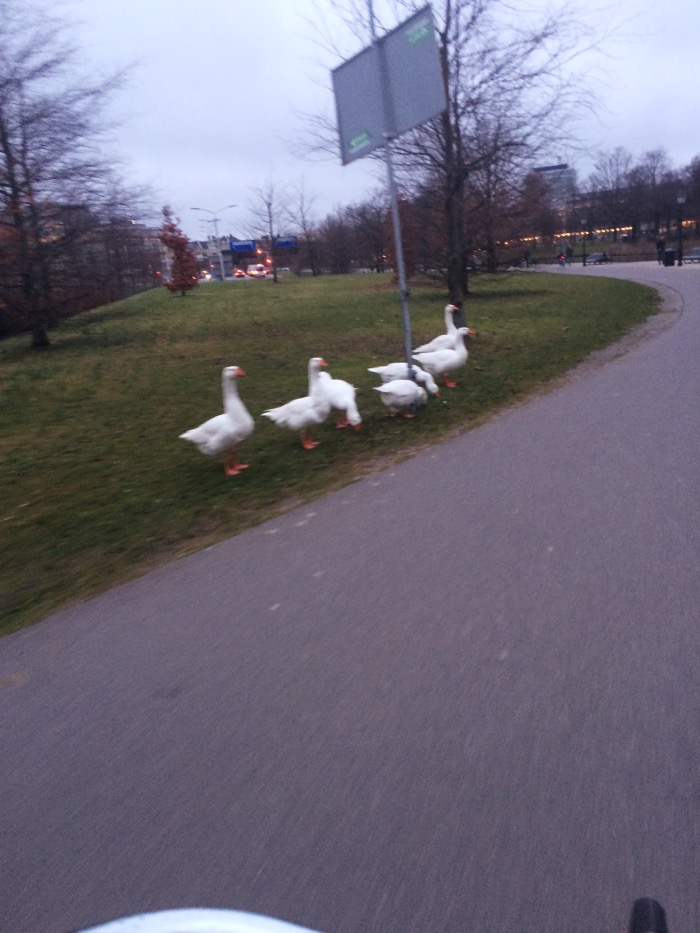 Fietsend naar huis, malieveld met ganzen op een rij 🙂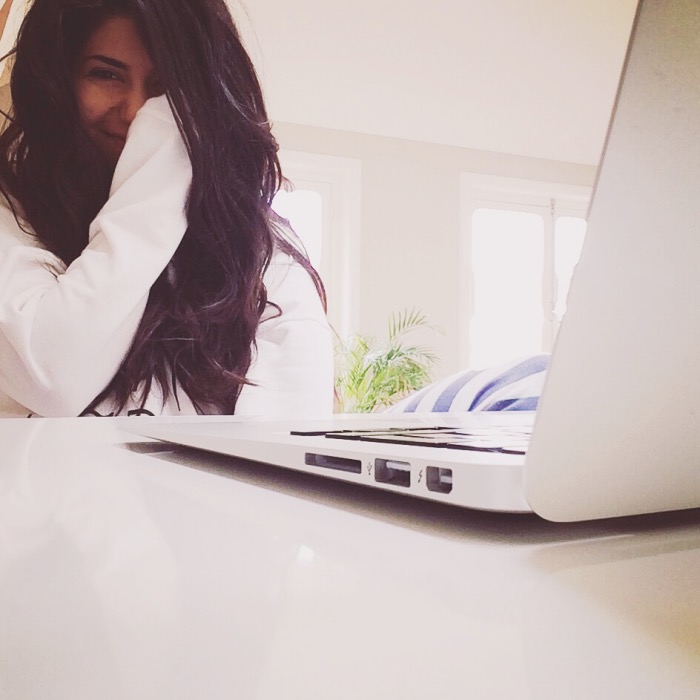 Ochtenden waar het werken lekker vlot gaat, heerlijk.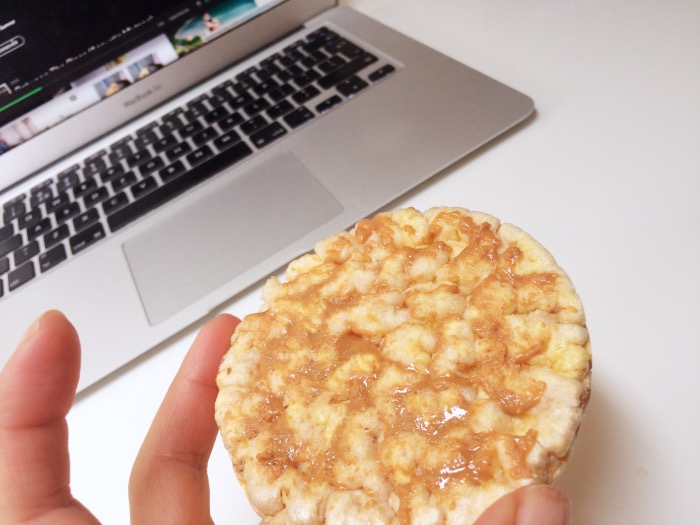 Ontbijt 🙂 Maïswafel met pindakaas (ik eet er meer hoor).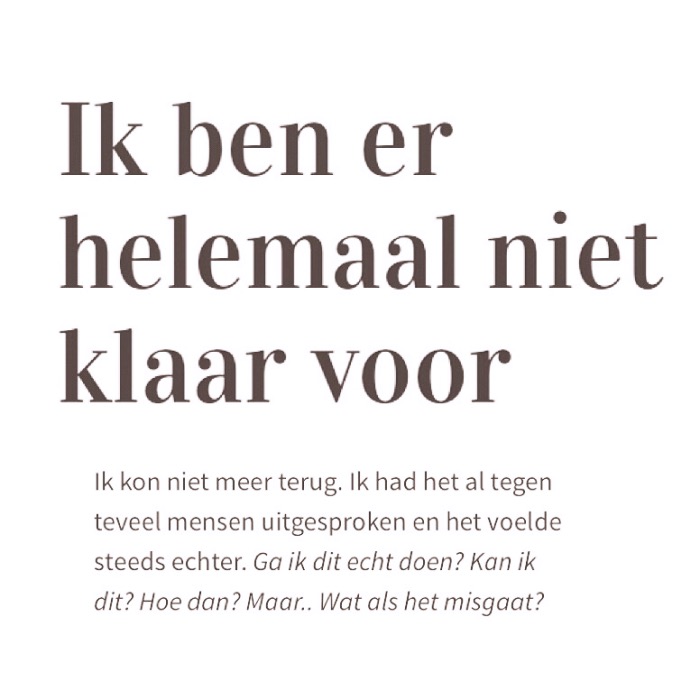 Dit was zo'n "vlaag van paniek moment" waar ik het van me af moest schrijven. Het artikel vind je hier.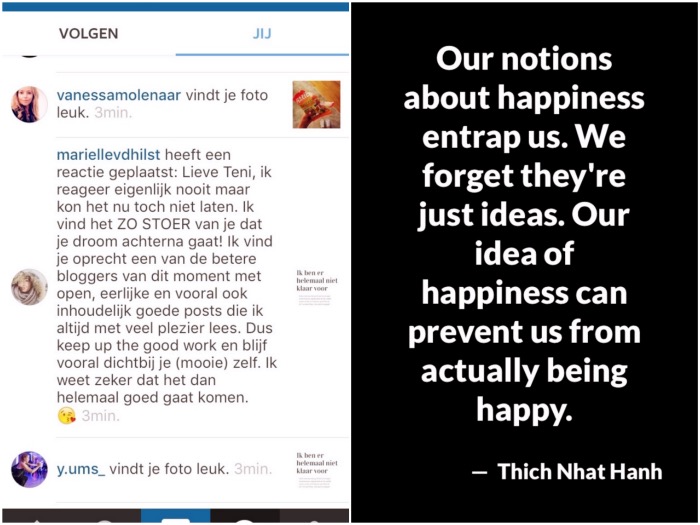 Zulke lieve reacties gekregen op het artikel <3 Rechts: goede reminder.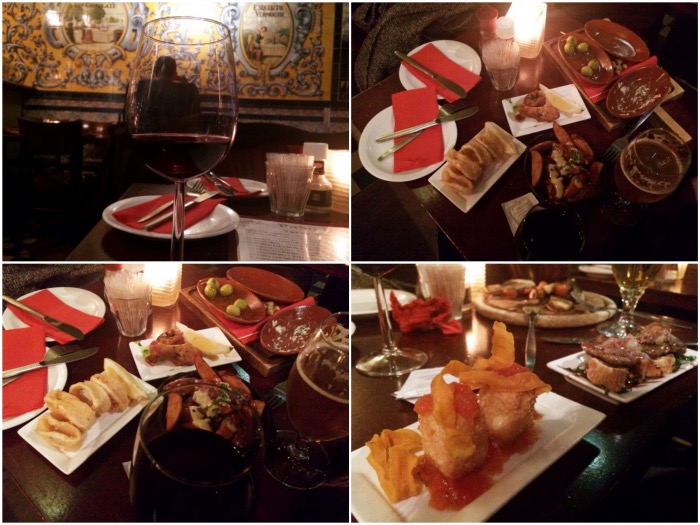 Uit eten!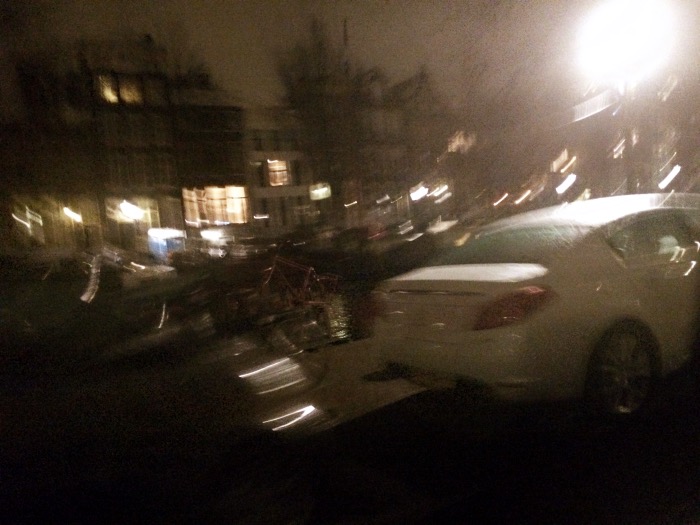 Achterop de fiets door Amsterdam. De foto beschrijft ook wel hoe ik me voelde; aangeschoten.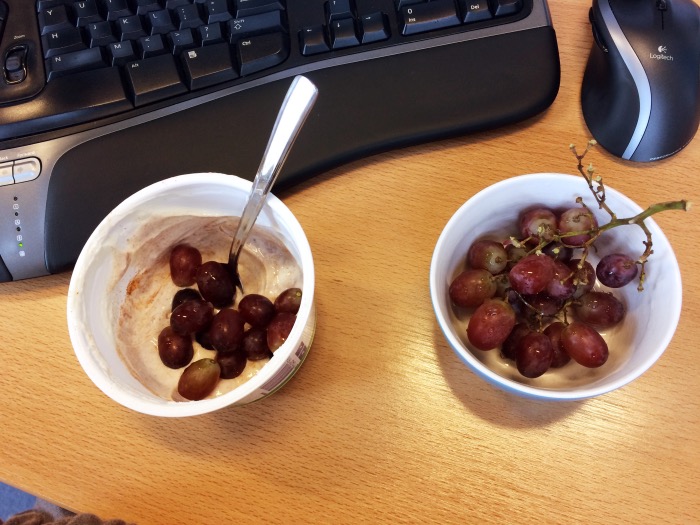 Op kantoor, kwark met kaneel en druiven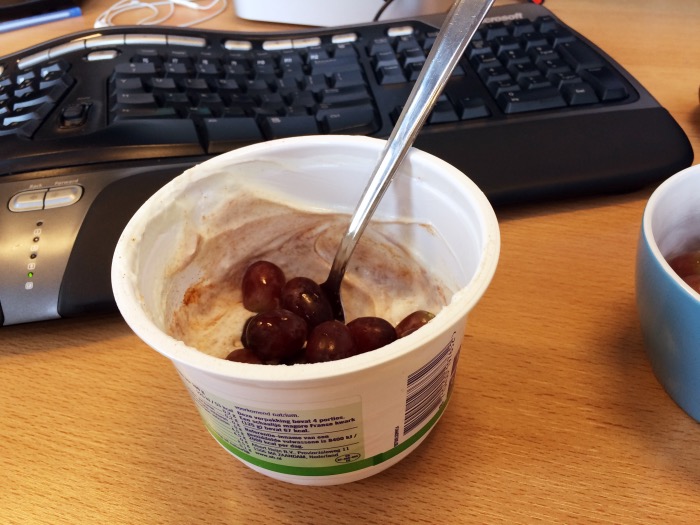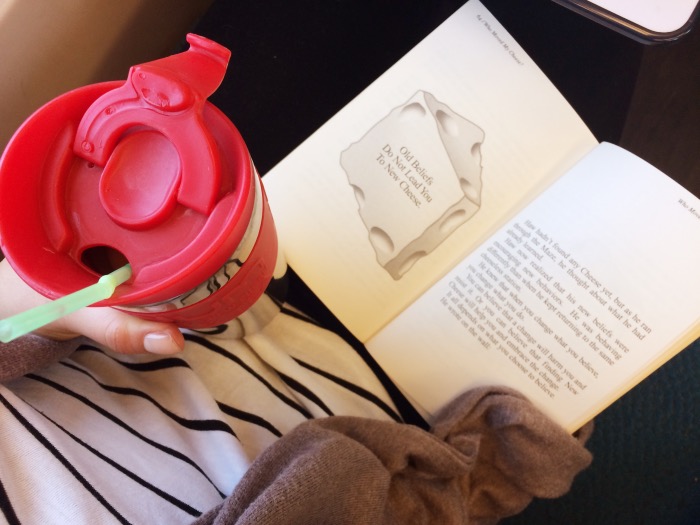 In de trein, "Who moved my cheese" aan het lezen. Dit is een tof boek waarin zo simpel en duidelijk wordt laten zien hoe verschillende types met veranderingen omgaan. Waarna ineens duidelijk wordt hoe moeilijk sommigen het voor henzelf maken in het leven; niet doen dus! Ik hou van dit boek.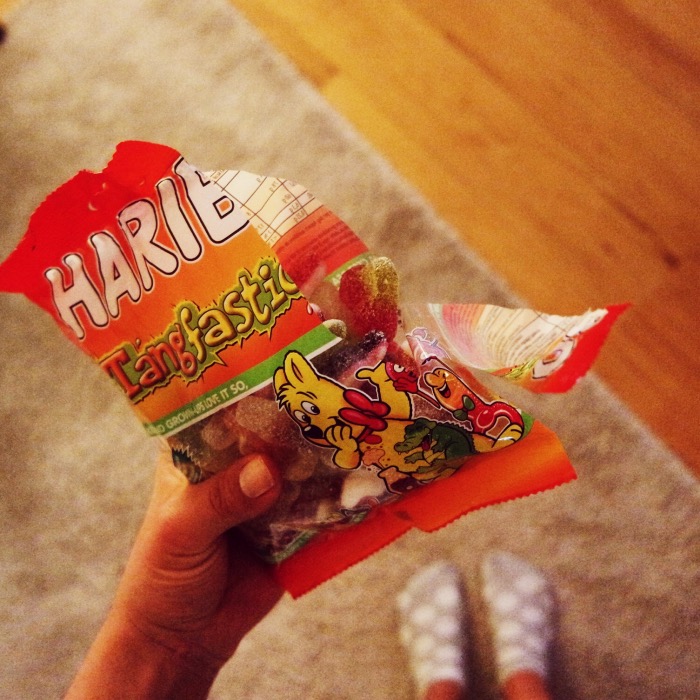 Snoepjes!!!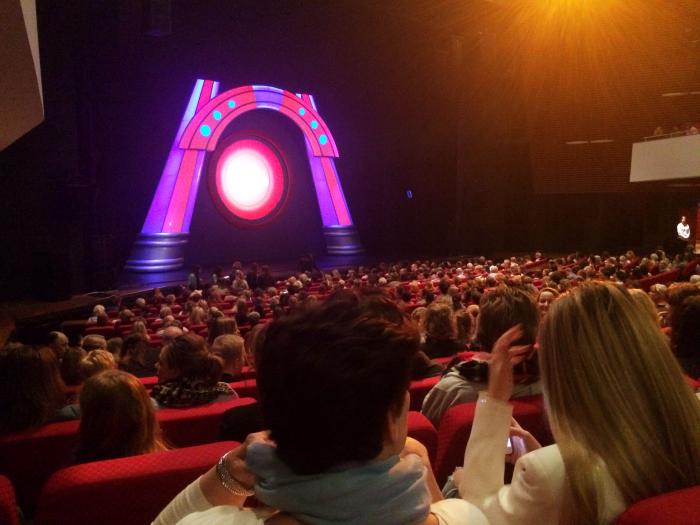 In het Luxor theater in Rotterdam voor de voorstelling van Grease! 🙂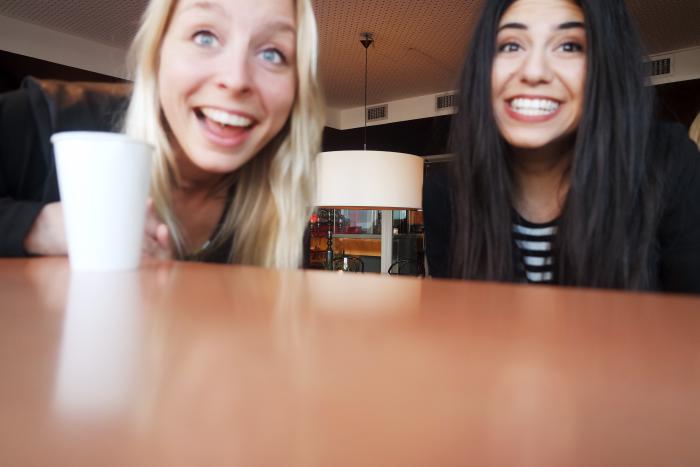 Ik mocht hier vloggend heen en nam mn vriendinnetje Jonna mee 🙂 Zo verdrijven wij de tijd achter de schermen.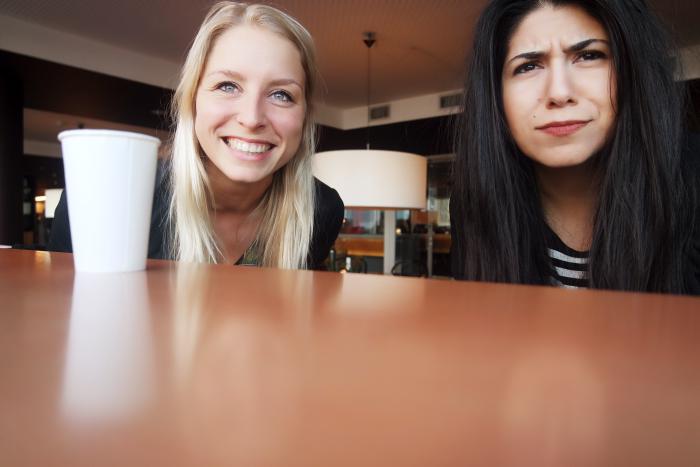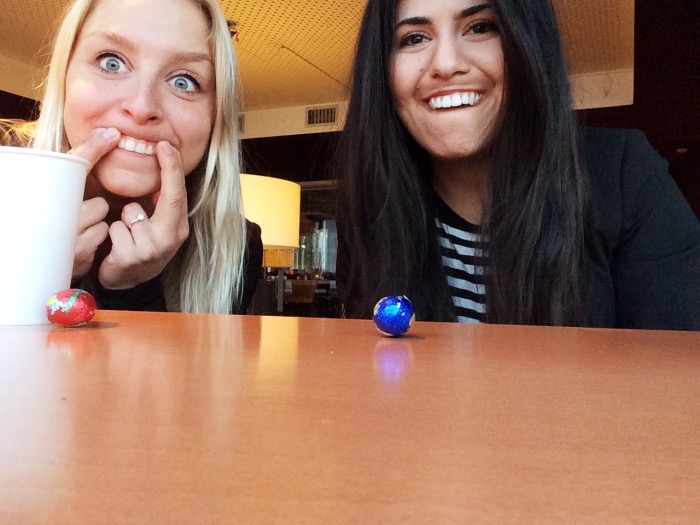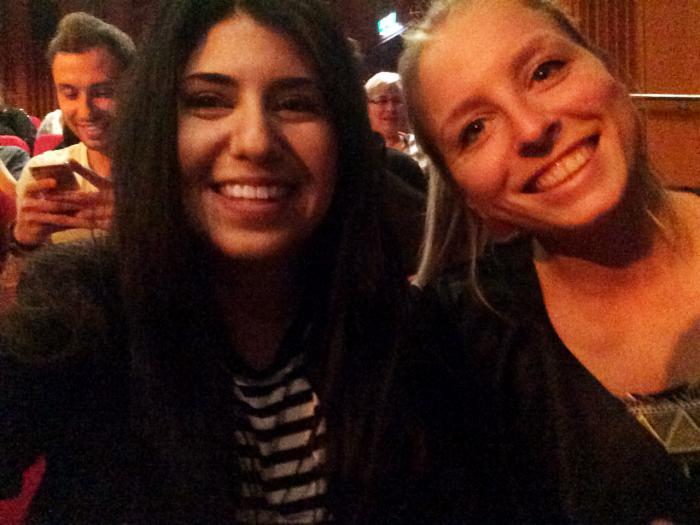 Er waren ook een aantal andere vloggers uitgenodigd, we zaten een beetje bij elkaar. En wie zat er achter me? Rutger Vink zoals je misschien kunt zien (alhoewel ik me afvraag of mijn publiek hem wel kent). Met zn 300.000 subscribers op YouTube.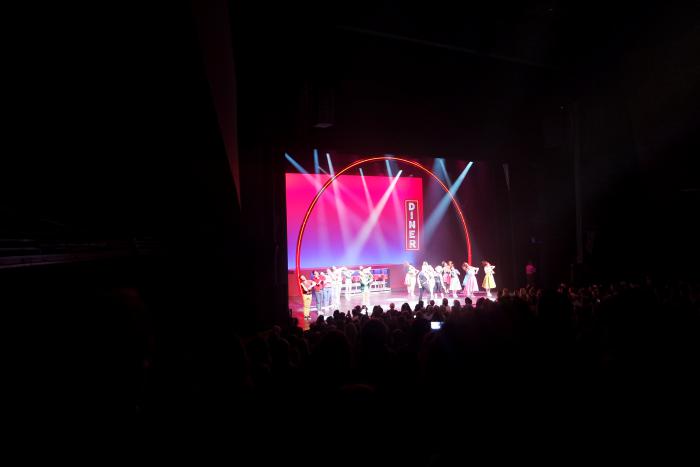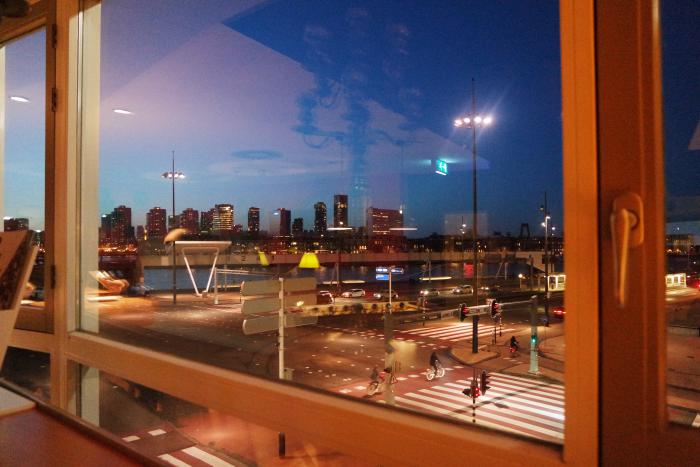 Uitzicht vanuit het theater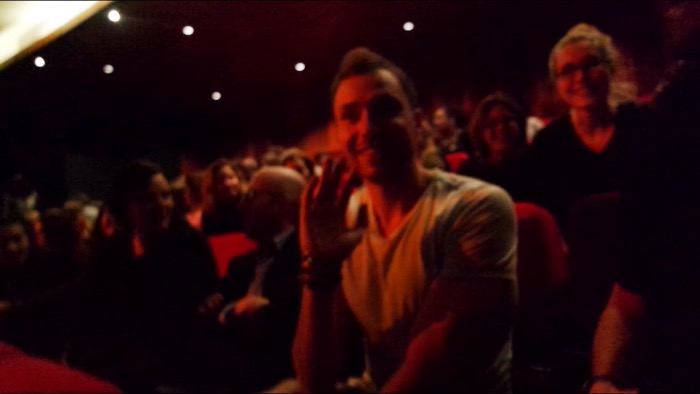 Hij komt ook in de vlog voorbij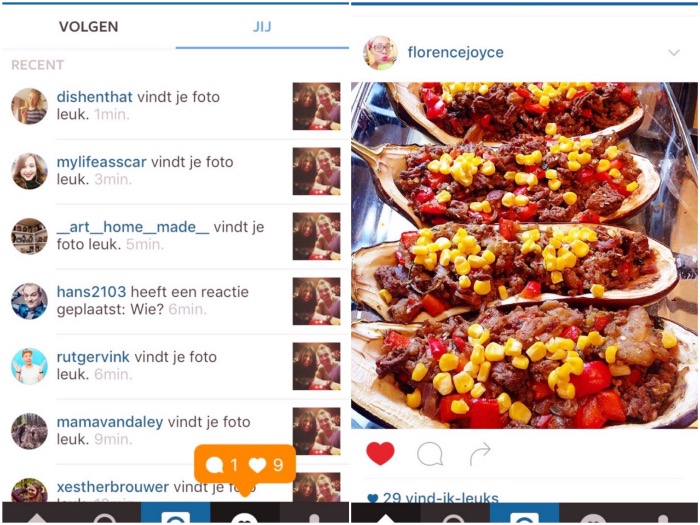 Links: Rutger die de foto liked en hans die zich afvraagt wie het moet zijn, haha. Rechts: Joyce die echt een heerlijk gerecht maakt die ik moest screenshotten om zelf eens na te maken 🙂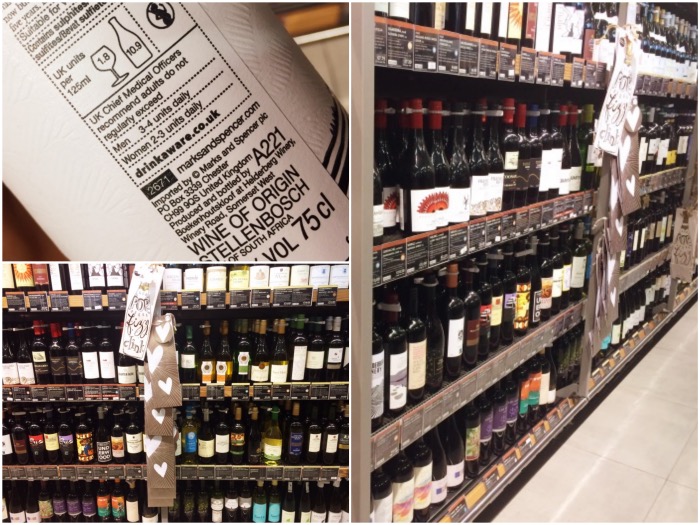 Wijjjjnnn, "Women: 2-3 units daily" daar zit ik dik onder hoor. Ik bedoel dat niet eens sarcastisch haha.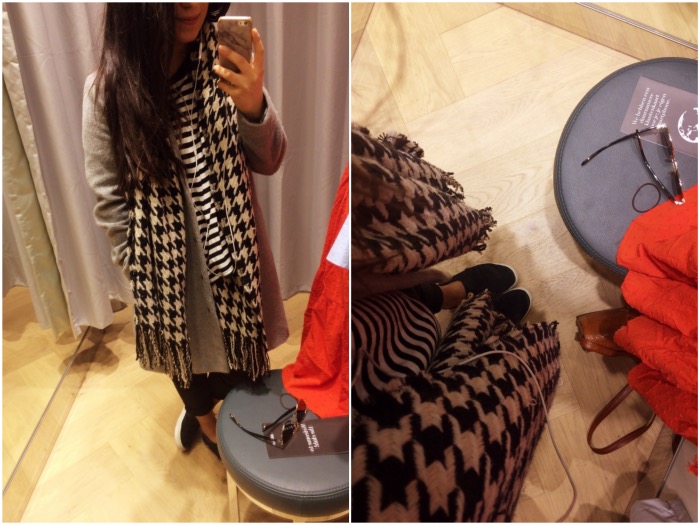 Laat het shoppen beginnen, ik heb zin in de lente!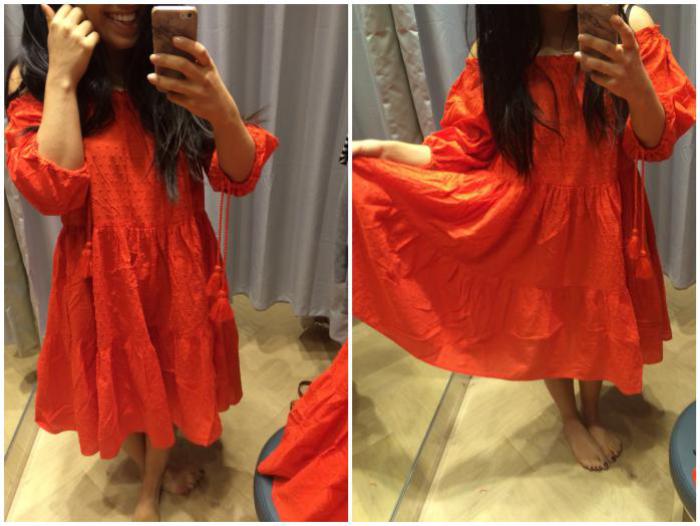 Iets te groot. Deze laten we hangen.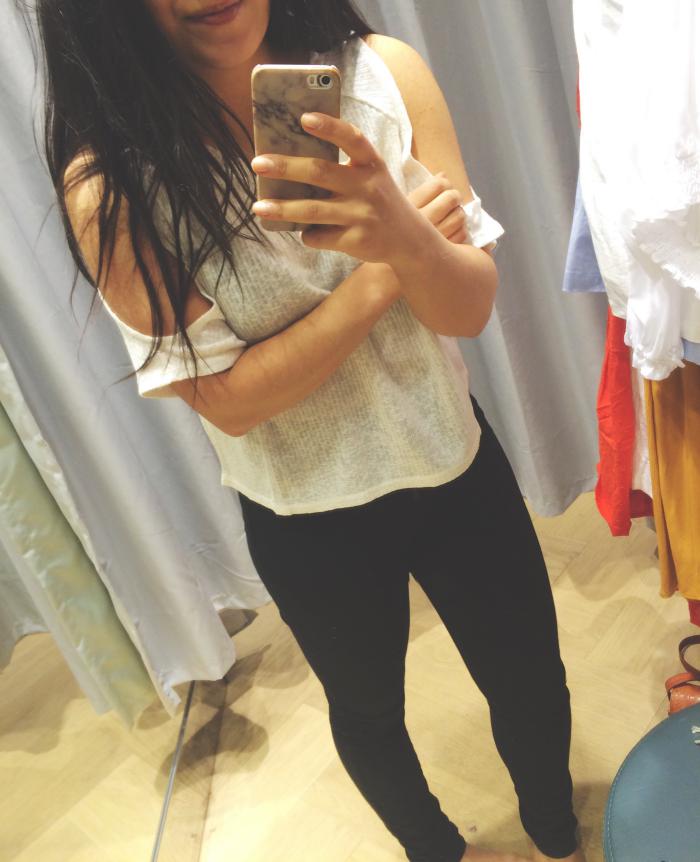 Ik heb 4 jaar geleden voor het eerst iets gekocht met van die "opengescheurde schouders" en elk jaar vind ik het leuker en zie ik het vaker in de winkels hangen. Yay!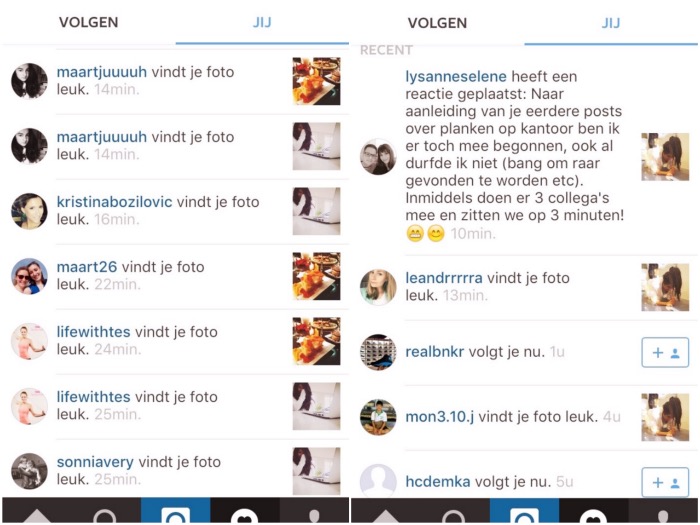 Links: Kristina Bozilovic (talkies magazine) volgt me al een tijdje, vond ik leuk! Haha. Rechts: Meer mensen die gaan planken op kantoor: YEAAAAAAAAHH!!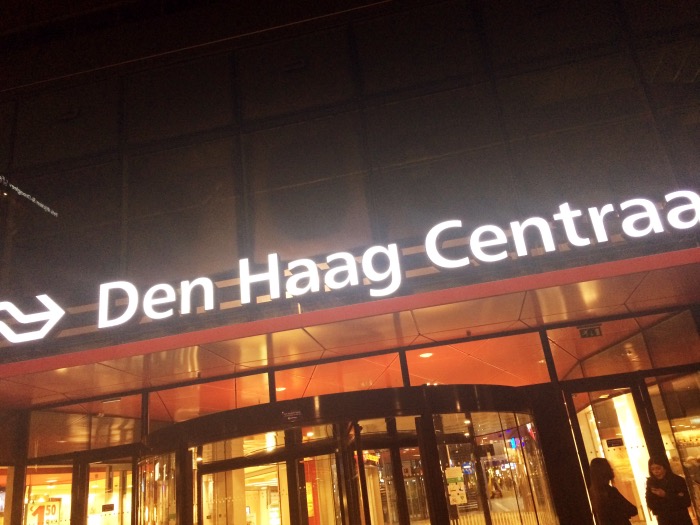 Home.
De donderdag-salade op kantoor. Ik kan dit nog maar 3 keer meemaken 🙁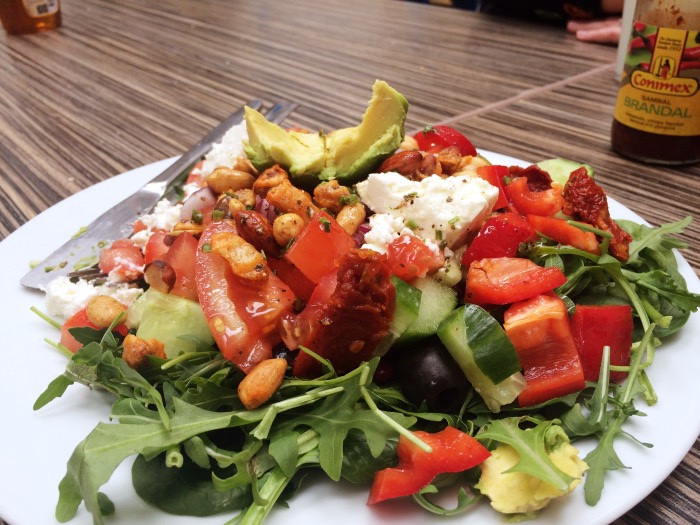 Mijn collega's weten hier ook van te genieten zoals je ziet!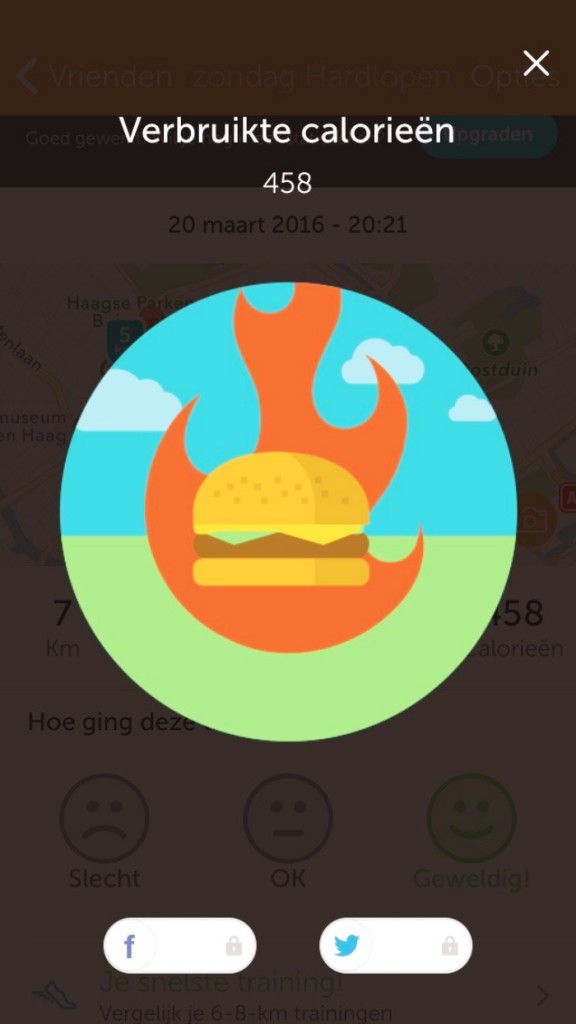 Ik had zoveel aan mn hoofd dat ik er echt even uit moest om te gaan hardlopen 's avonds. Ik ging maar door en door en door zonder na te denken en wat bleek? Had ik even 7km hardgelopen! Normaal post ik de hardloopposts niet omdat het precies laat zien waar ik woon en ren, lijkt me niet heel veilig. Maar deze kon wel aangezien het laat zien dat ik een hamburger heb verbrand én het het grootste gedeelte van de route bedekt. Niet dat ik jullie niet vertrouw, maar het blijft wel een beetje het grote boze internet soms 🙂
Het was weer een prachtige week die ik mocht meemaken 🙂 Fijne pasen allemaal! <3
Bewaar, Like, Tweet of Pin!