---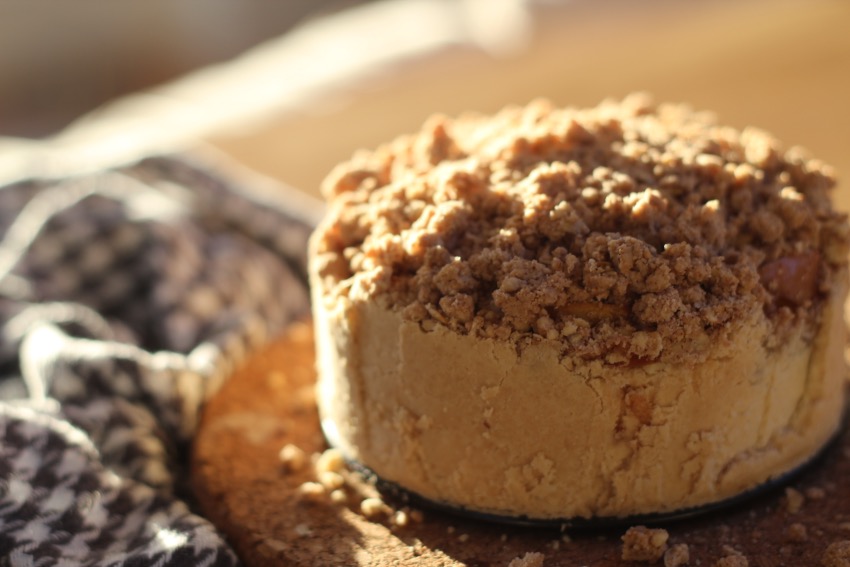 Appeltaart cravings? Toevallig met een 'crumble' bovenkant? Dan heb ik vandaag het perfecte recept voor je! Ik heb zelf een kleinere versie gemaakt en daar baal ik stiekem een beetje van omdat hij, vooral na een nachtje in de koelkast, zó lekker is!
Voor jou heb ik wel het recept voor een hele taart uitgeschreven! Lief he.
IK VERONTSCHULDIG ME ALVAST VOOR DE HOEVEELHEID AAN FOTO'S VAN HET EINDRESULTAAT. IK KON NIET KIEZEN.. 
Ik heb een mini versie gemaakt aangezien ik altijd eindig met een huis vol eten wat ik niet op krijg.
Wat heb je nodig voor een hele taart?
Voor het deeg
200 gram (volkoren) tarwe / spelt / mais – meel
30 gram honing / agave / dadelsiroop / suiker
115 gram boter (koud)
2-4 theelepels ijskoud water (of gewoon heel heel koud 😉 )
Voor de vulling
3 – 5 appels (ligt eraan hoe 'hoog' je je taart wilt hebben), ik heb Elstars gebruikt
55 gram boter
50 gram honing / agave / dadelsiroop / suiker
1 theelepel kaneel
1 theelepel citroensap
2 eetlepel broodkruimels / paneermeel of maïzena
Voor de kruimel bovenkant
70 gram (volkoren) tarwe / spelt / mais – meel
50 gram boter
30 gram honing / agave / dadelsiroop / suiker
2 eetlepels havermout*
*Optioneel, je mag dit weg laten, maar ik houd van hoe het eruit komt te zien met wat havermout vlokken aan de bovenkant.
Normaal gesproken gaat er meer 'zoetstof' in zo'n taartje, maar ik vind het altijd al zoet zat dus heb flink geminderd met, in mijn geval, gebruik van honing.
Laten we beginnen! Verwarm je oven vast voor op 180 graden Celsius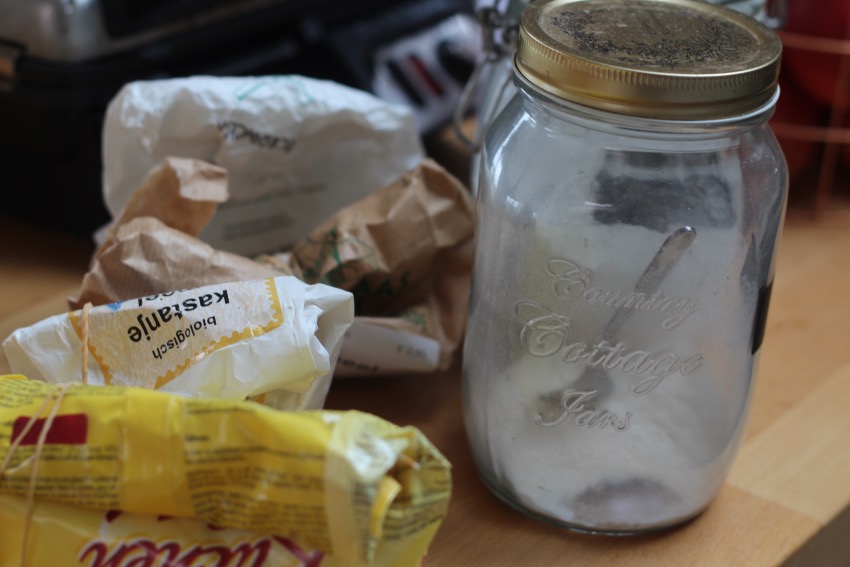 Hier was ik nog aan het twijfelen over welk soort meel ik ging gebruiken.. Het werd de gele zak. Restjes opmaken is mijn ding.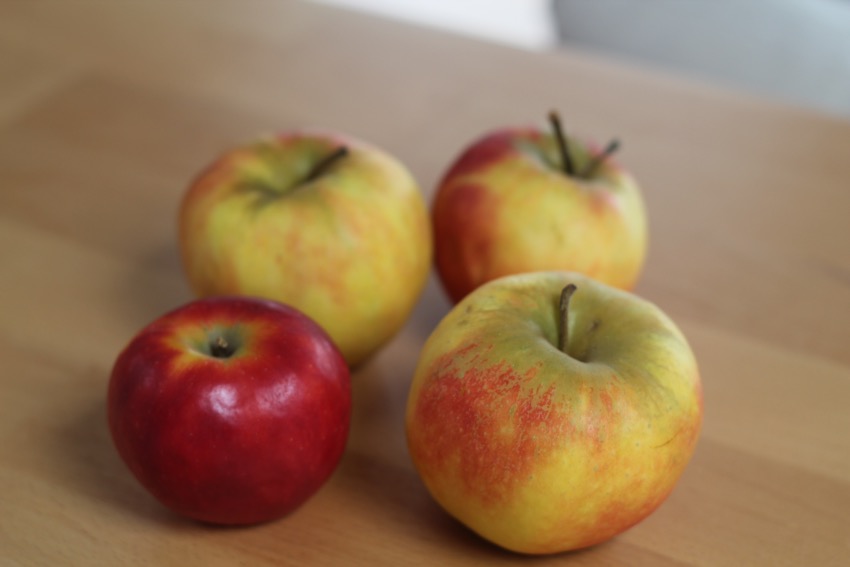 Dit zijn duidelijk teveel appels voor een klein taartje.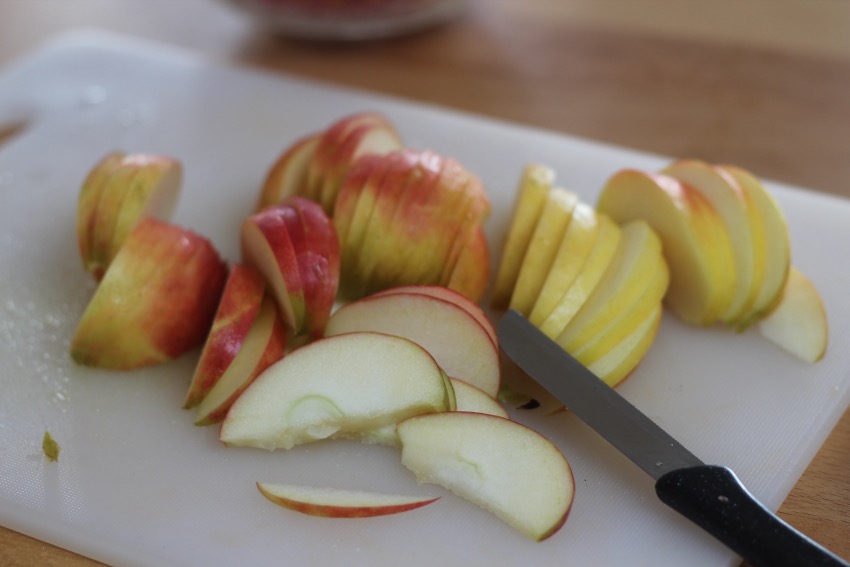 Snijd ze in partjes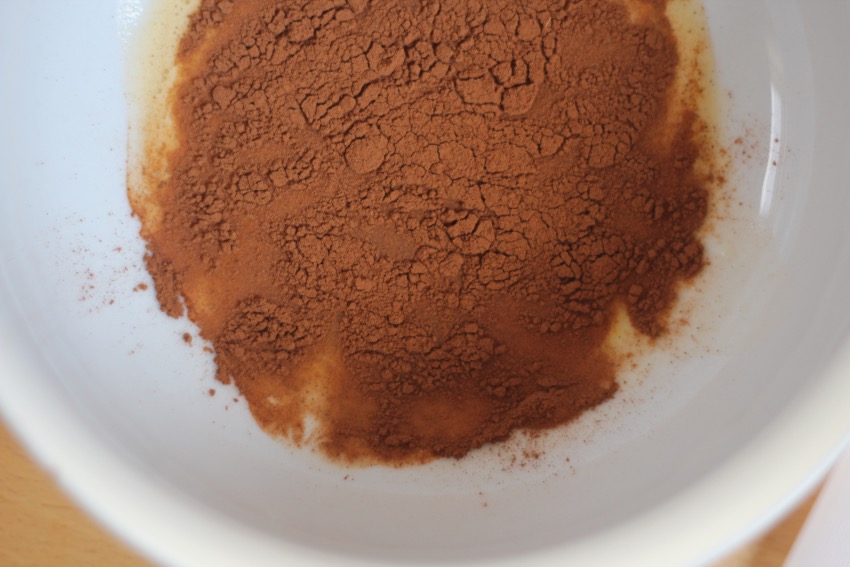 Meng de ingrediënten van de vulling in een kom, nog zonder de appel partjes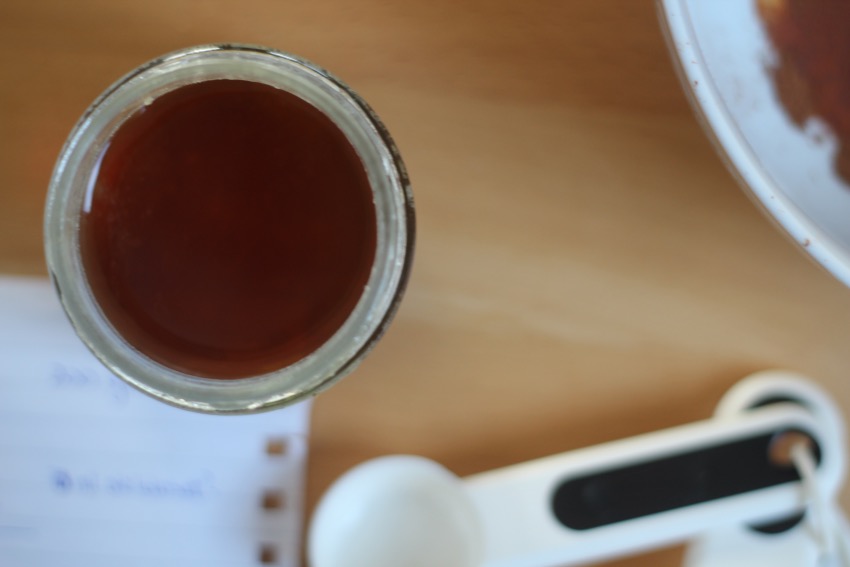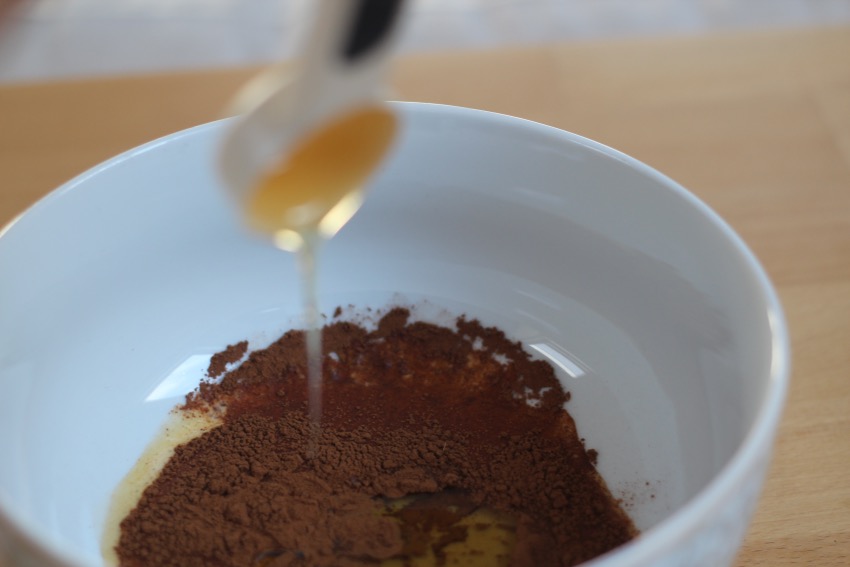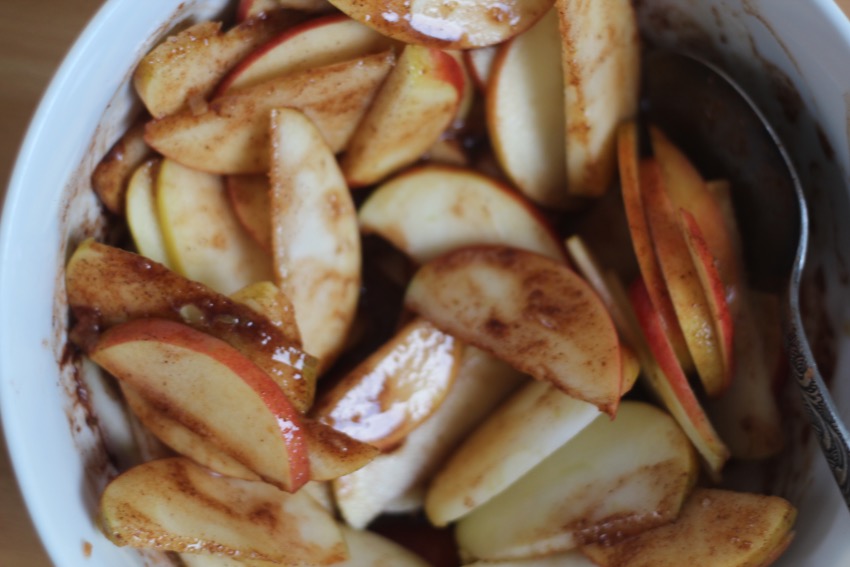 Vervolgens voeg je de appel eraan toe, meng je dit door en laat je het geheel even 10-15 minuten inwerken.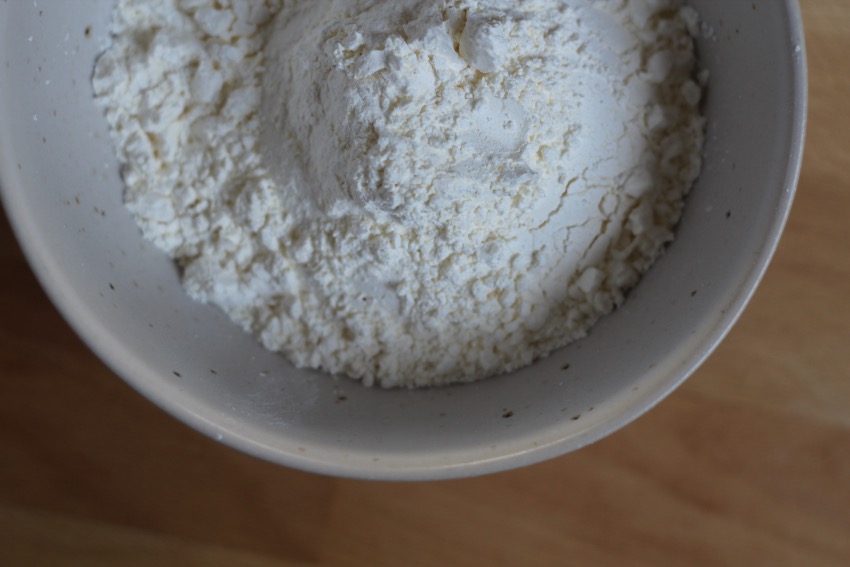 Doe alle ingrediënten, behalve het water, van het deeg bij elkaar in een hoge kom en meng dit met een mixer door elkaar. Je kunt ook een vork gebruiken als je zin hebt om een beetje je armen te trainen.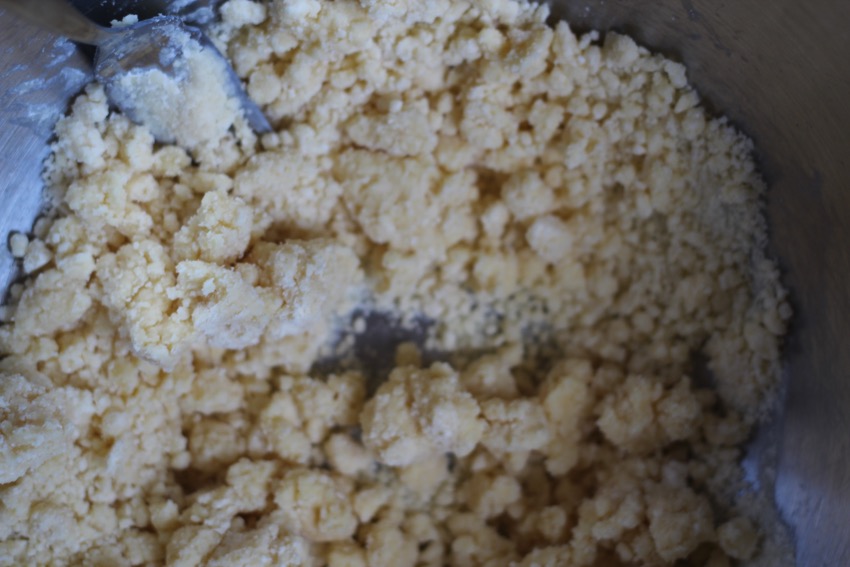 Voeg beetje bij beetje water toe om er echt een deeg van te kunnen maken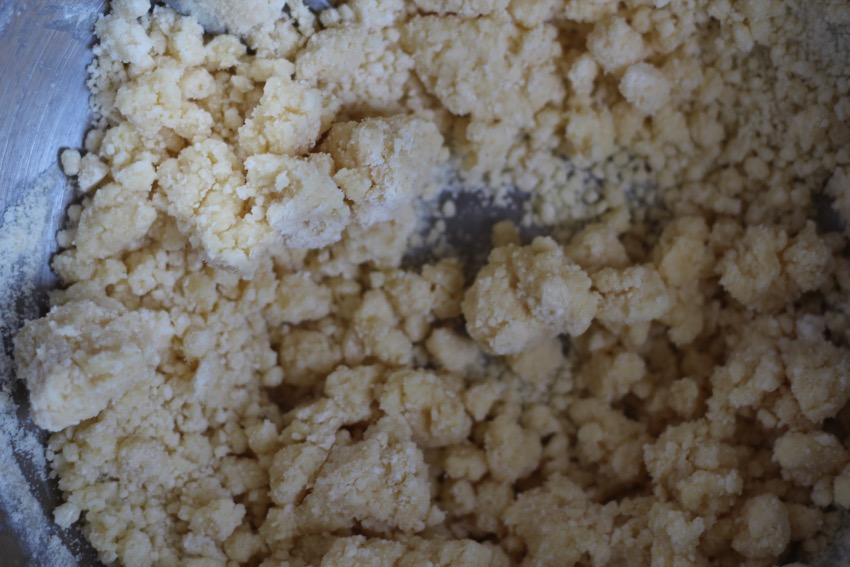 Deze structuur is nog te kruimelig, wanneer het een deeg is geworden kun je het uitrollen of stukjes ervan eruit halen om je bakvorm mee te bedekken. Vergeet niet je bakvorm even in te vetten voor je dit doet!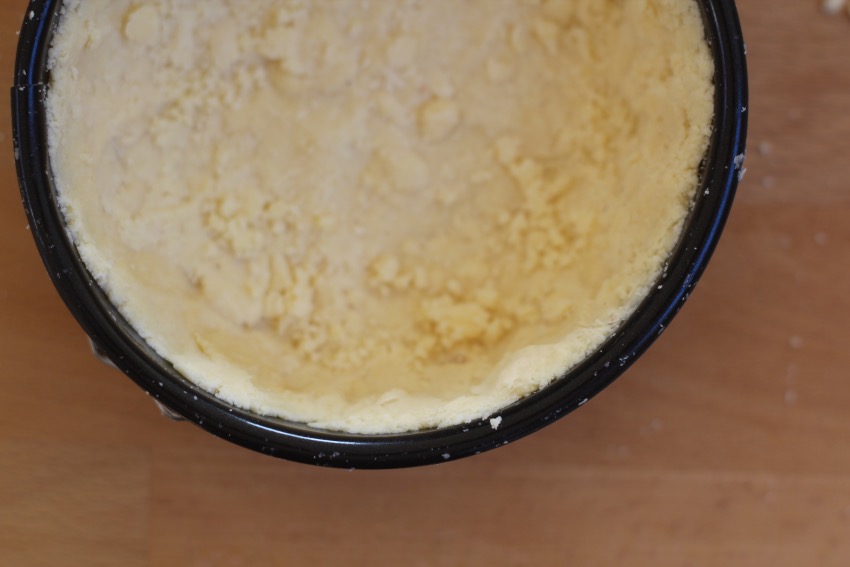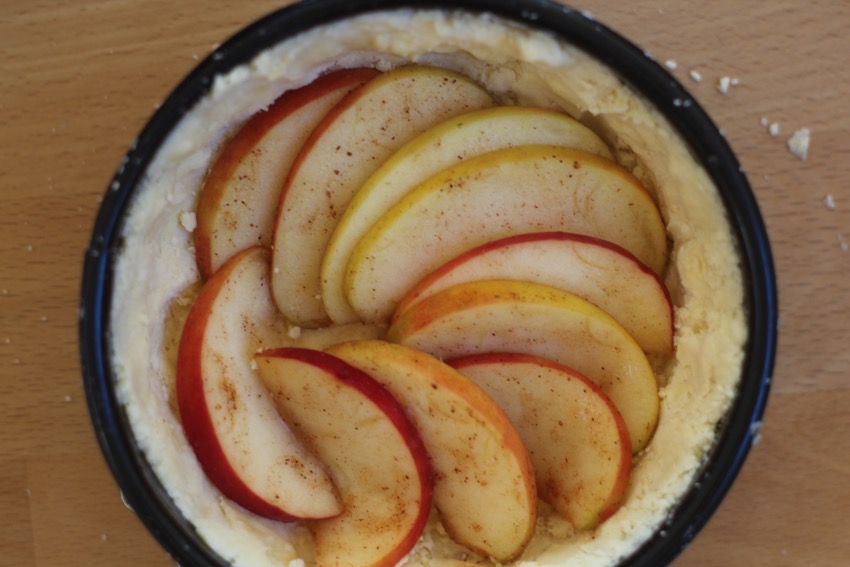 Dan is het tijd om de appelpartjes erin te doen. Je kunt een mooi patroontje creëeren, maar je kunt het ook allemaal 'erin gooien', de smaak zal er niet anders door worden 😉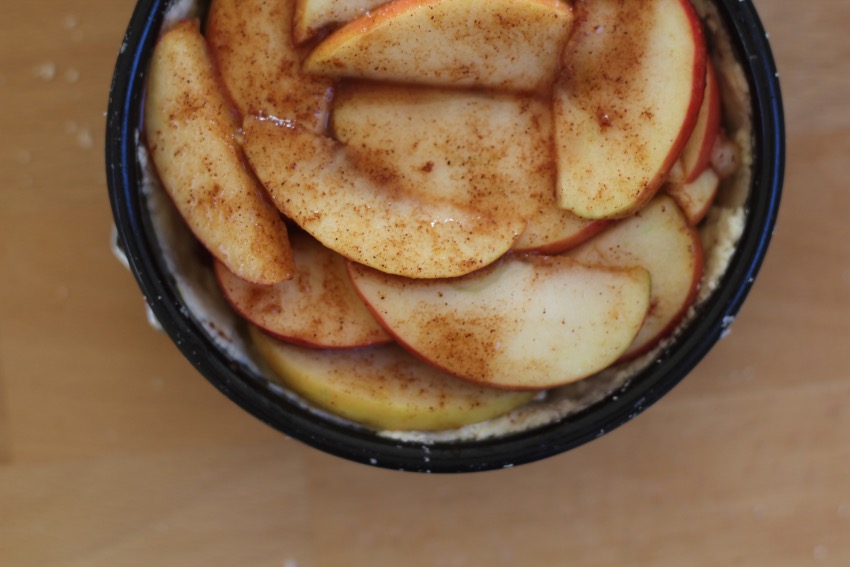 Aan het eind heb ik nog wat van het overgebleven 'sap' uit de kom met appels eroverheen gegoten.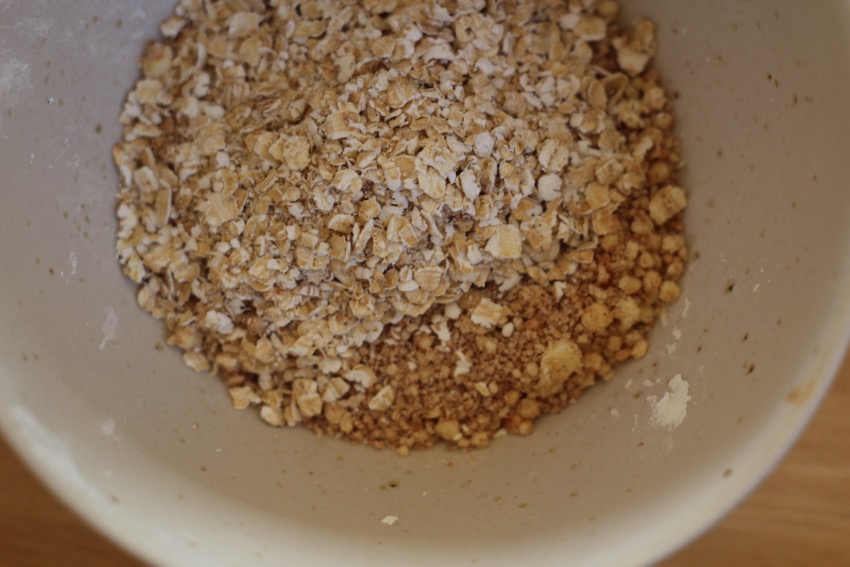 Doe de ingrediënten van de crumble bij elkaar en kneed dit met je handen tot er lekker wat 'kruimel' stukken overblijven. Kruimel dit bovenop de taart en plaats het in de voorverwarmde oven (180 graden Celsius) voor zo'n 30 – 40 minuten. Afhankelijk van jouw oven, kan het iets korter of langer zijn.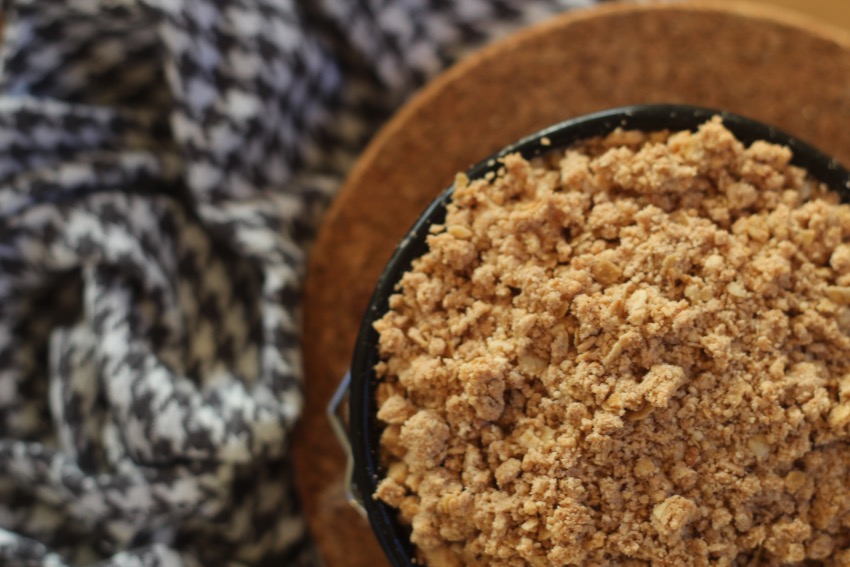 En daarna ruikt je huis naar de herfst, en kun je genieten van een waanzinnig lekkere appel kruimel taart! Of Appel Crumble taart, om het Nederlandse en Engelse maar te combineren.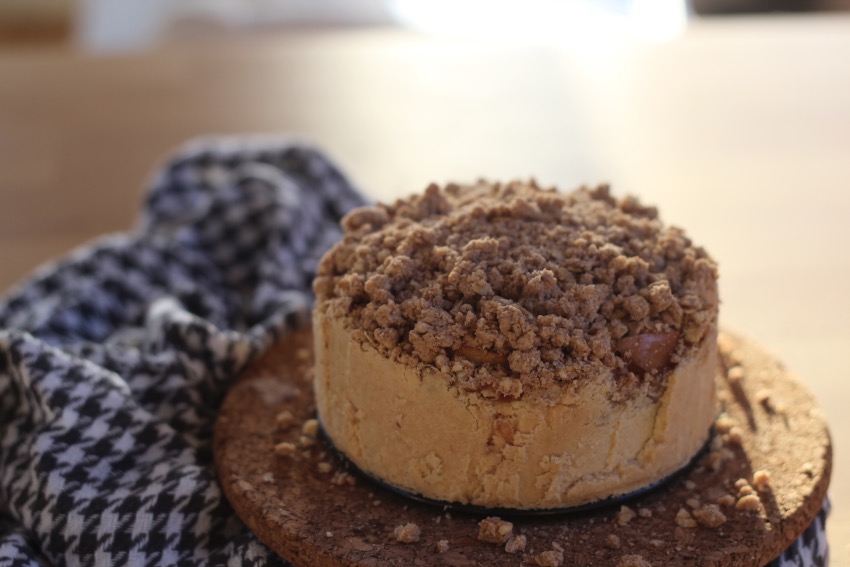 Oja, nu komt de fotoshoot van de taart..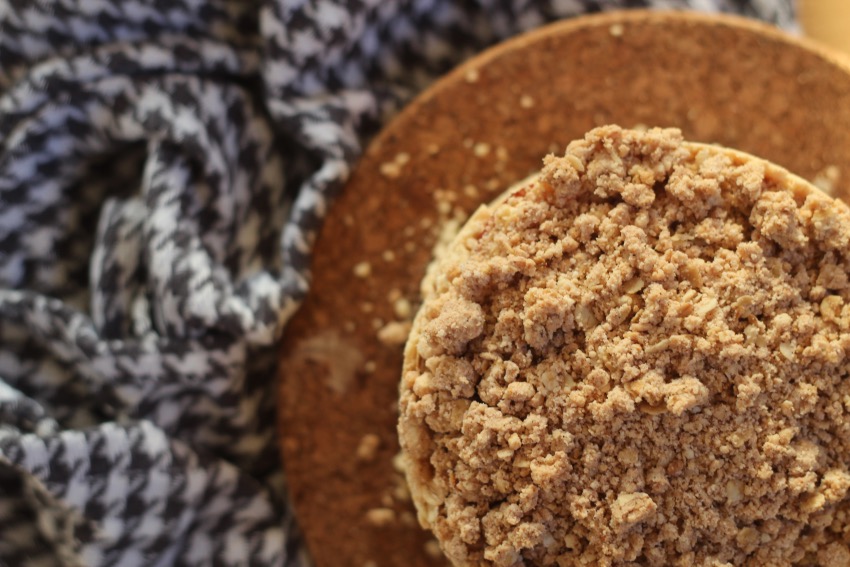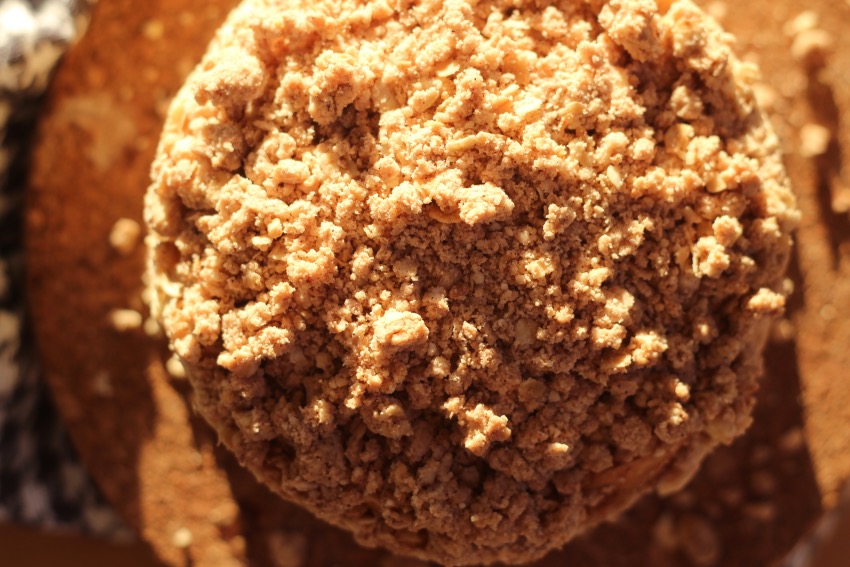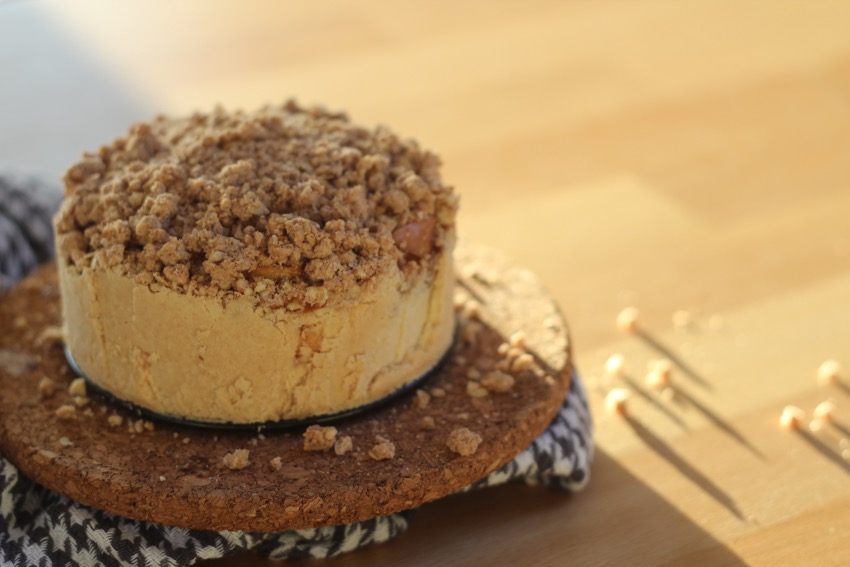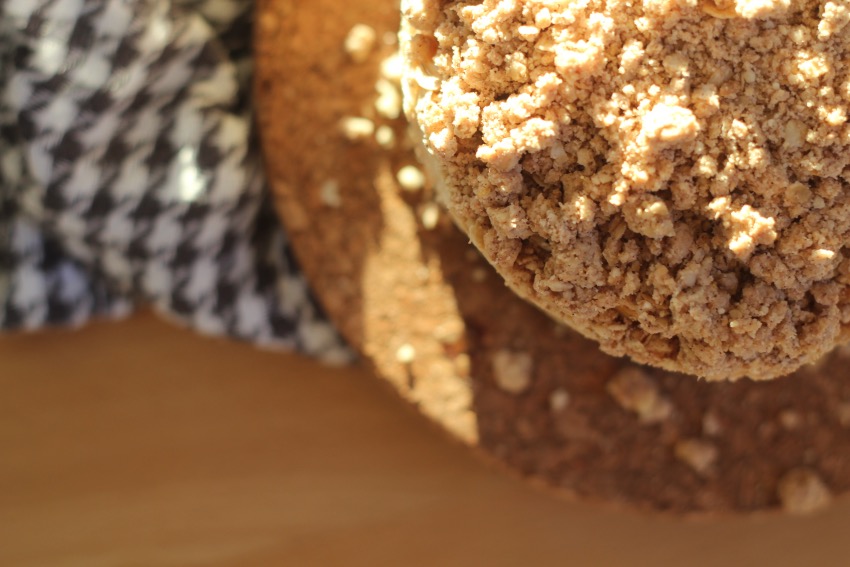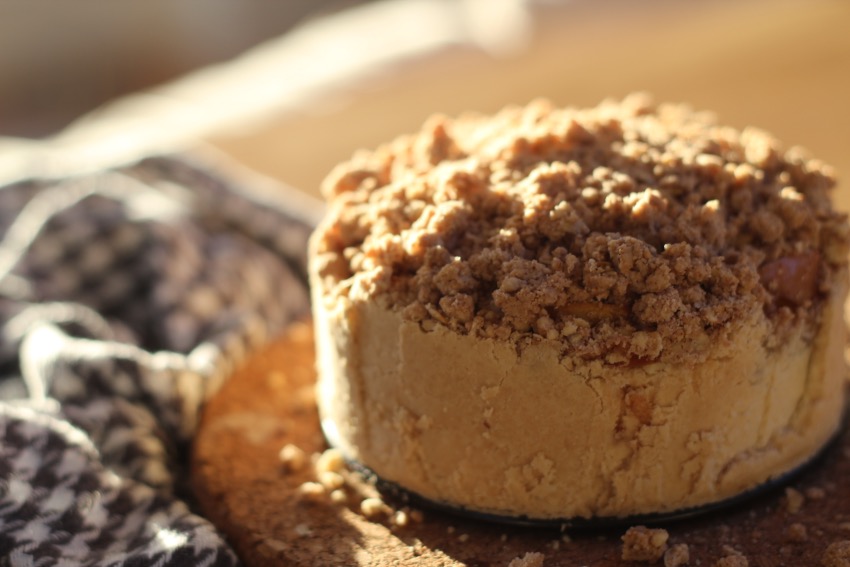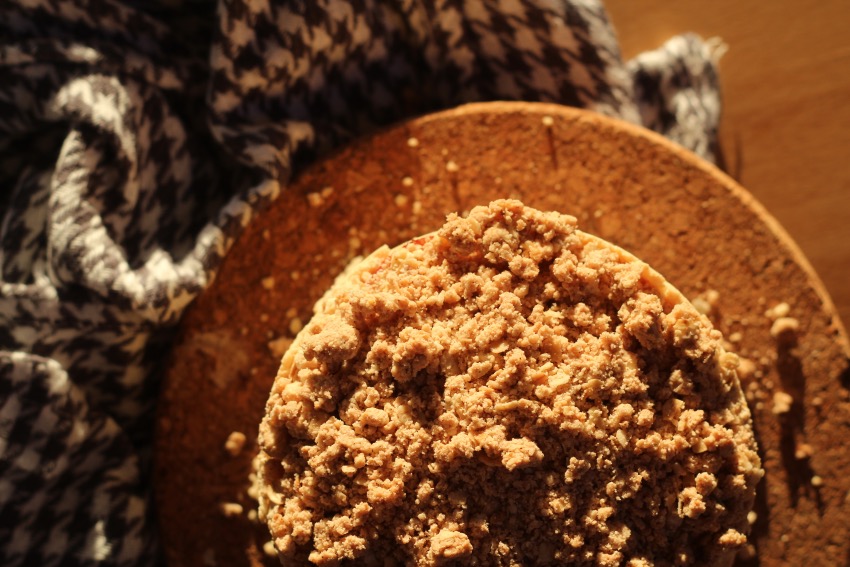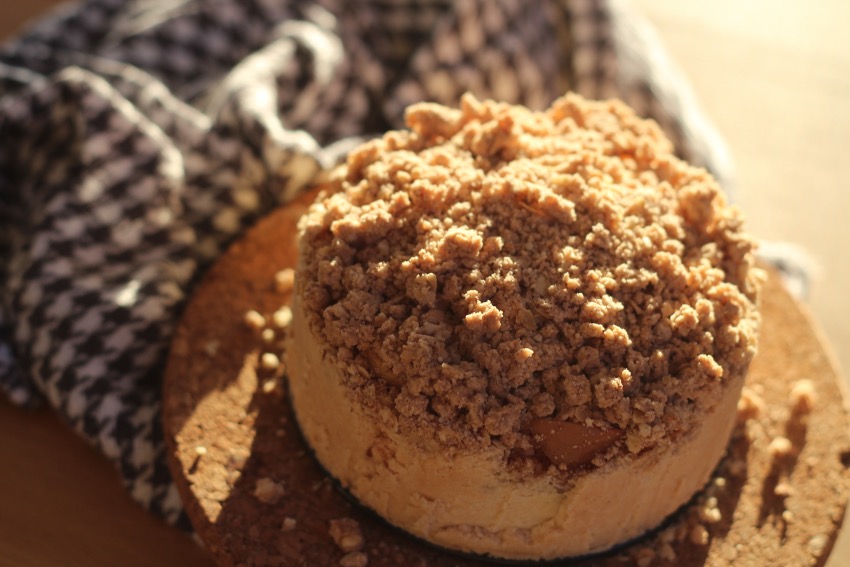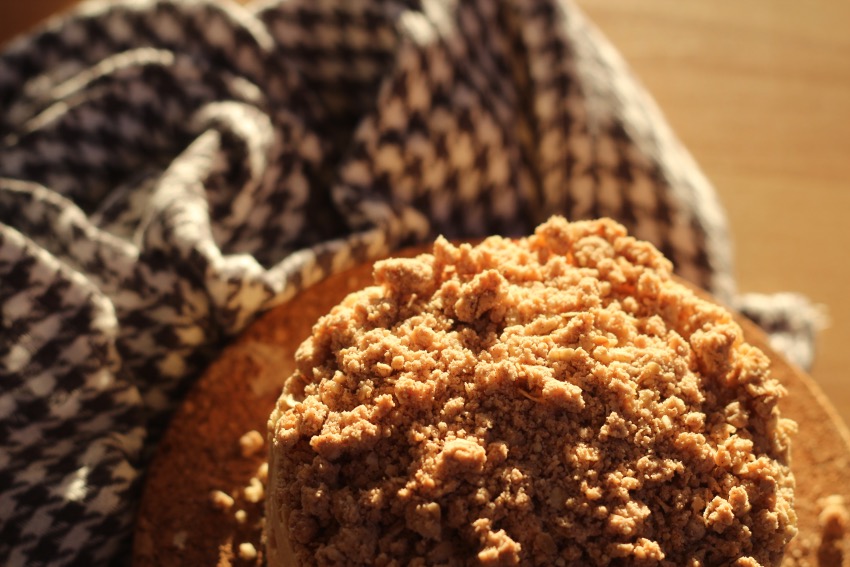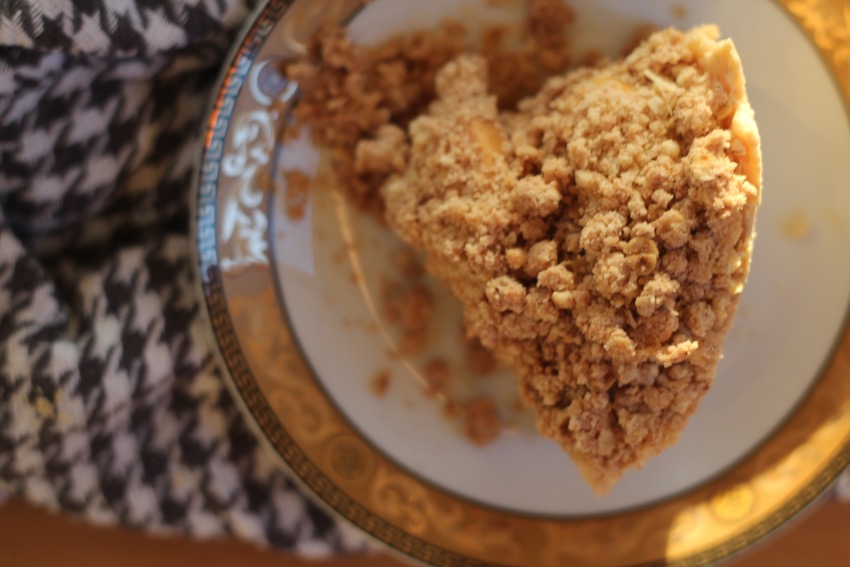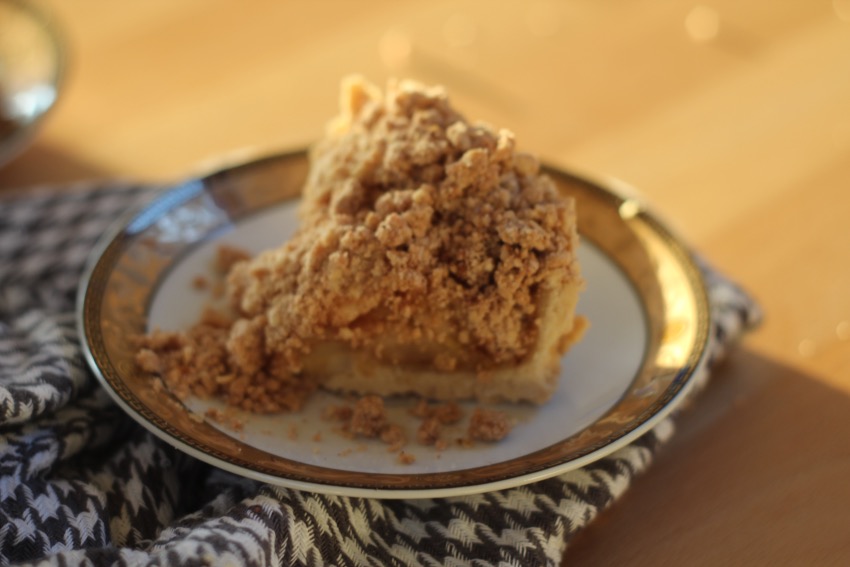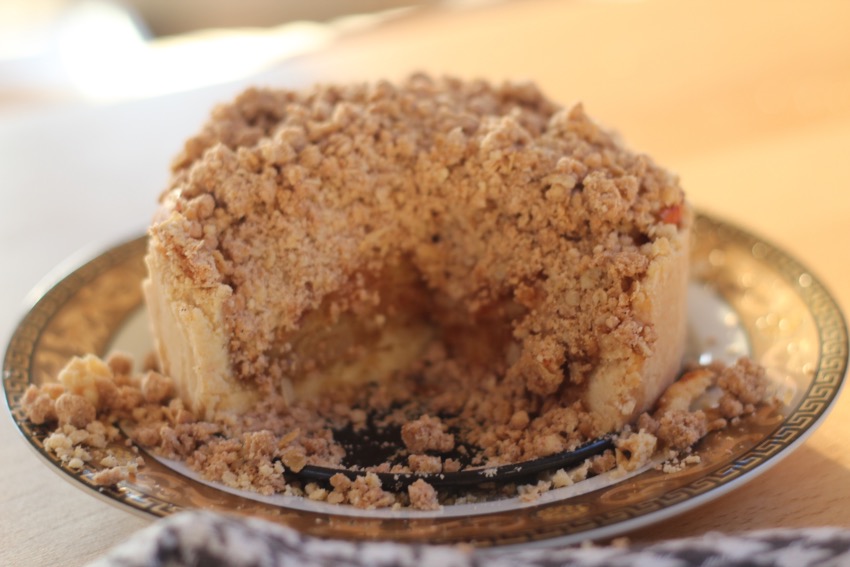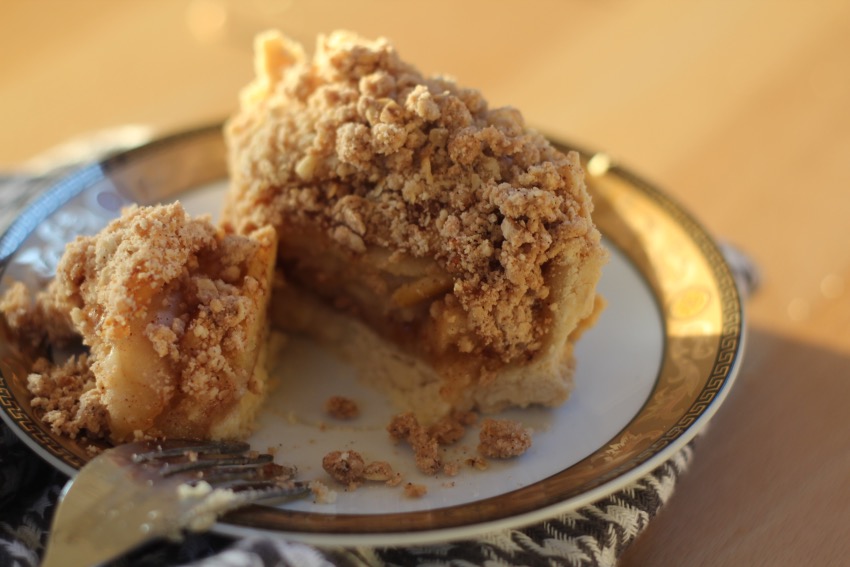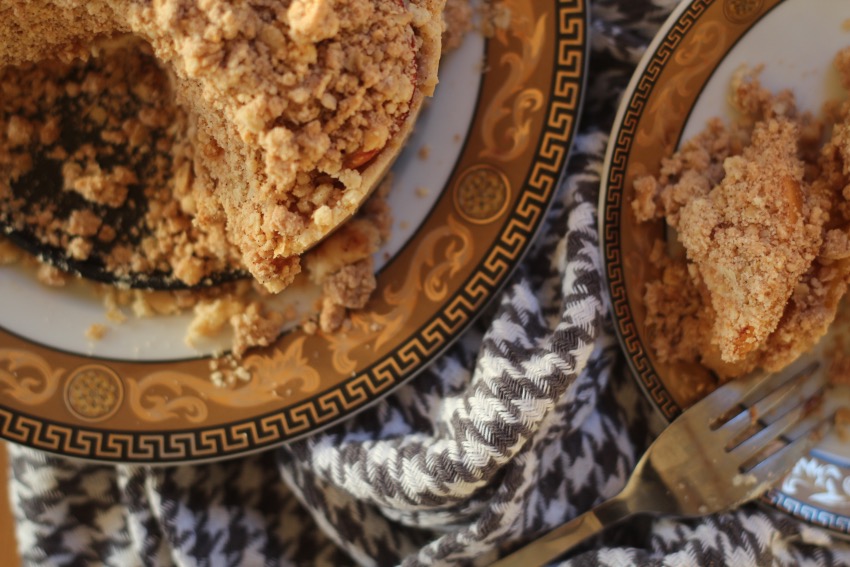 Eetsmakelijk!