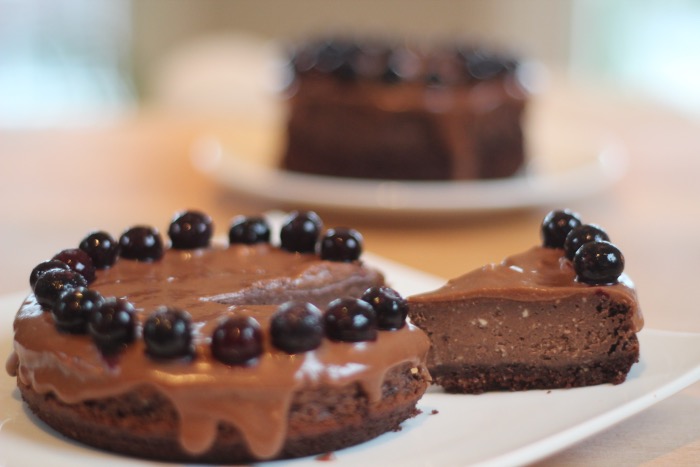 Taarten gaan er bij mij altijd in. En al helemaal als ik ze zelf maak. Deze keer een glutenvrije chocolade cheesecake! Mocht je het toetje moeten verzorgen deze kerst, dan is dit een tip! Vooral als er iemand is met een gluten intolerantie in de familie, zij zullen je dankbaar zijn 🙂
Let wel, dit recept focust zich geheel op glutenvrij en niet op andere allergenen of voorkeuren (suikervrij of lactose-vrij bijvoorbeeld), maar je kunt recepten altijd een beetje aanpassen naar wens mocht je dat willen!
Ik heb twee kleine taartjes gemaakt, maar het recept is voldoende voor 1 grote taart (doorsnede 24 cm). Wat heb je nodig?
Voor de bodem:
100 gram glutenvrije biscuitjes, ik heb die van het merk

Schär

gebruikt
55 gram boter
25 gram cacao poeder (geen choco poeder, maar echt cacao)
30 gram suiker
Voor de vulling:
250 gram ricotta
200 gram roomkaas (mon chou)
150 gram suiker
50 gram cacao poeder
125 gram zure room
2 eetlepels glutenvrije bloem/meel
2 eieren
scheutje vanille extract
Voor de glazuur:
3 eetlepels cacao poeder
4 eetlepels zure room
4-6 eetlepels suiker
2 eetlepels boter
Als garnering kun je frambozen of bosbessen of wat je maar wilt gebruiken!
Verwarm de oven vast voor op 175 graden Celsius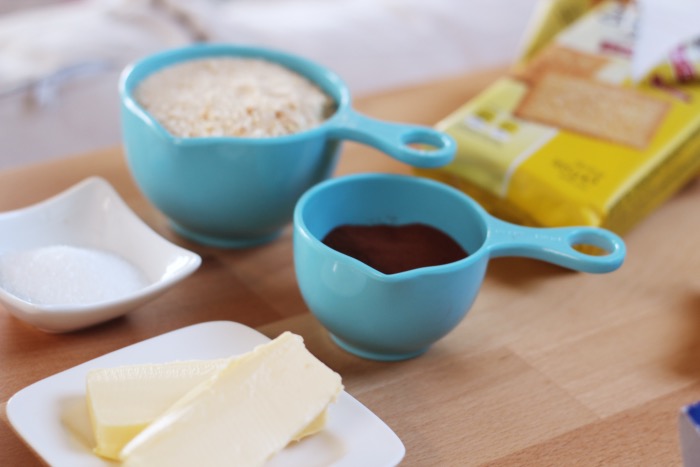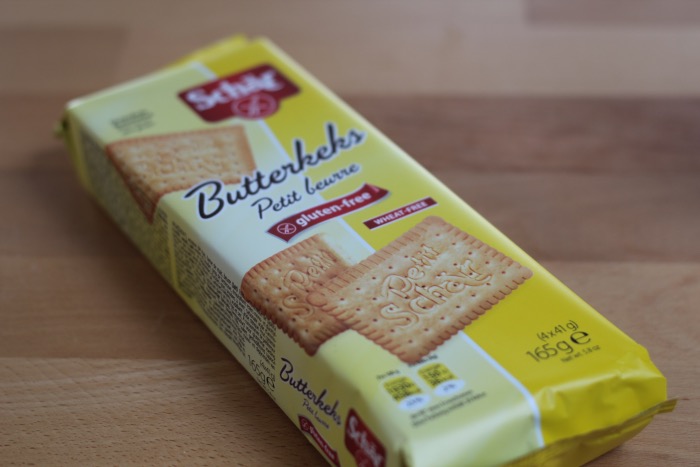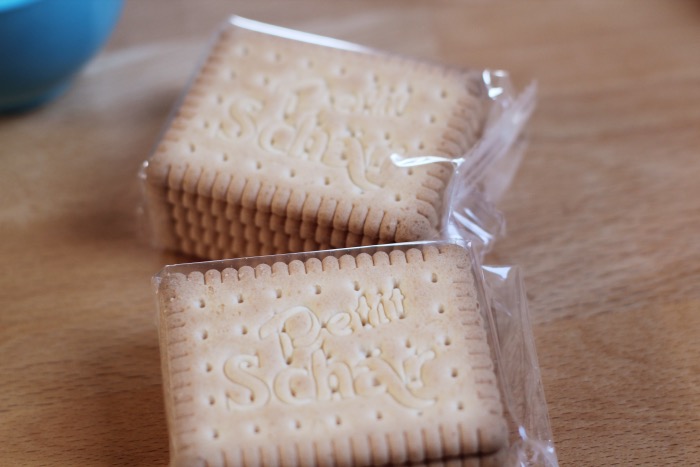 We beginnen met het fijnmalen van de koekjes voor de bodem. Dit kan in een keukenmachine, maar ook gewoon in een (stevig) zakje!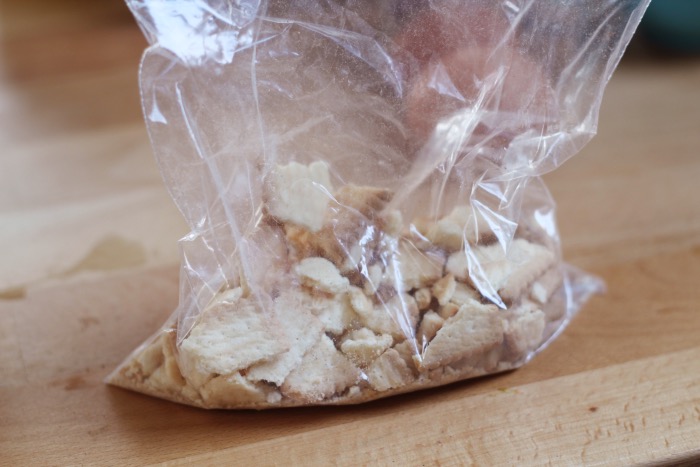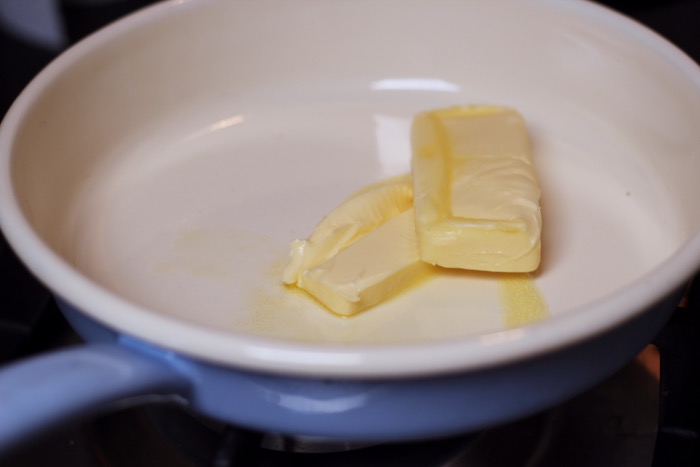 Smelt de boter in een pan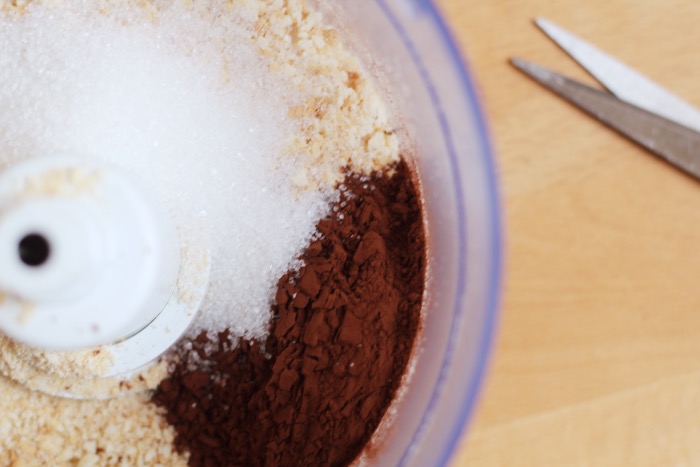 Doe vervolgens de fijngemalen koekjes, cacao, suiker en boter bij elkaar in een kom of in een keukenmachine om te mengen. Ik heb hier de keukenmachine gebruikt.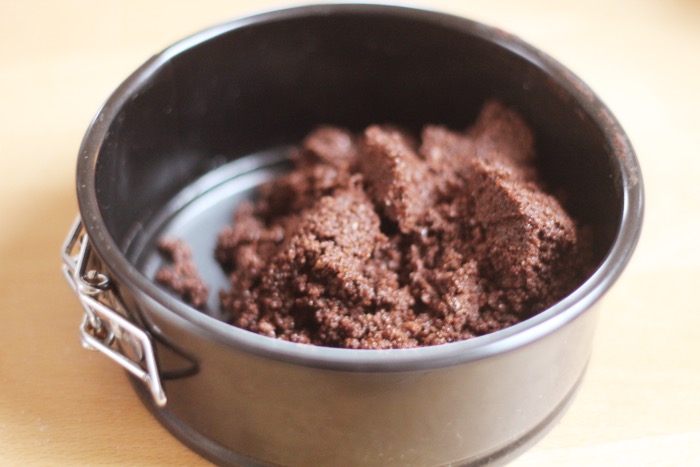 Als de bodem ingrediënten goed met elkaar gemengd zijn, verplaatst je dit naar je bakvorm en druk je het plat met de bolle kant van een lepel.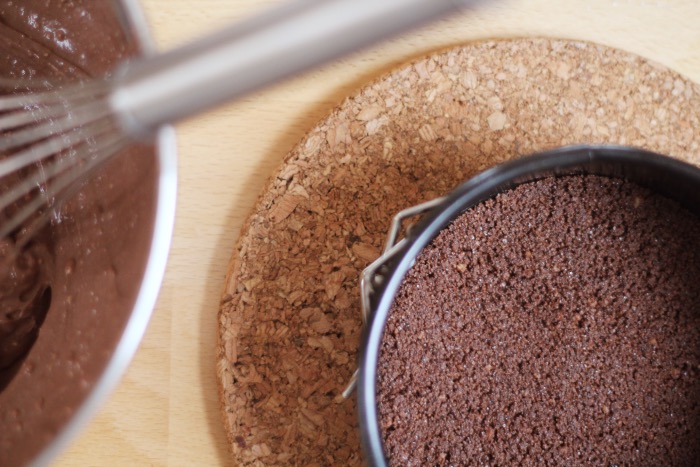 Doe dit zo'n 8 – 10 minuten in de voorverwarmde oven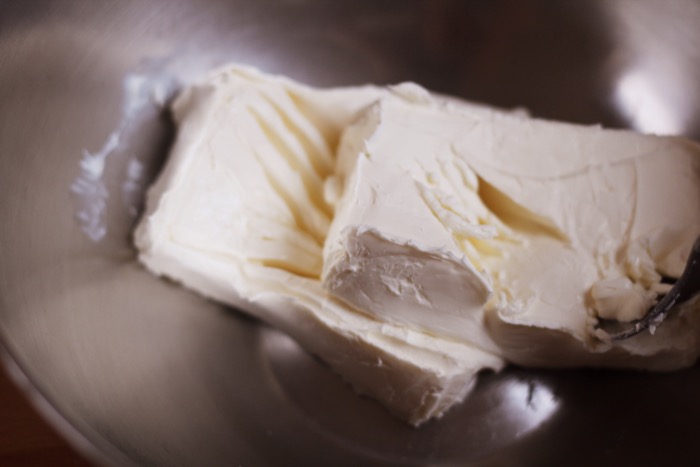 Vervolgens is het tijd voor de vulling! Ik begin met het losmaken van de mon chou met een vork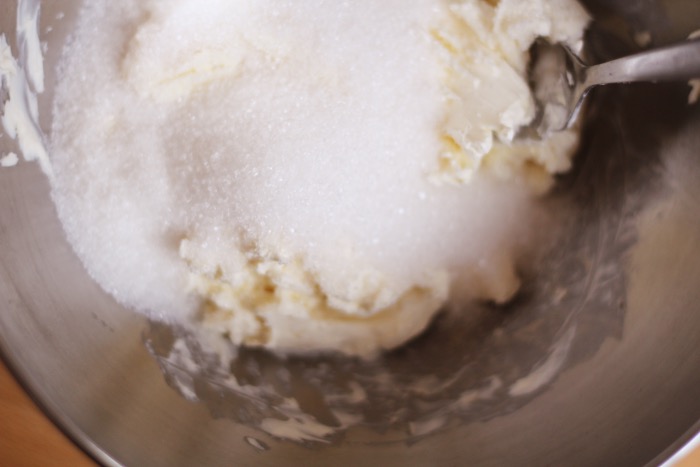 Daar doe ik de suiker bij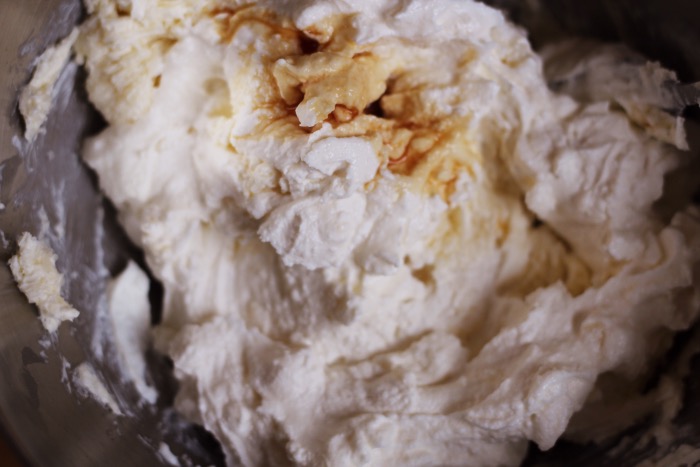 Vervolgens de ricotta, zure room en vanille extract, nog steeds gebruik ik een vork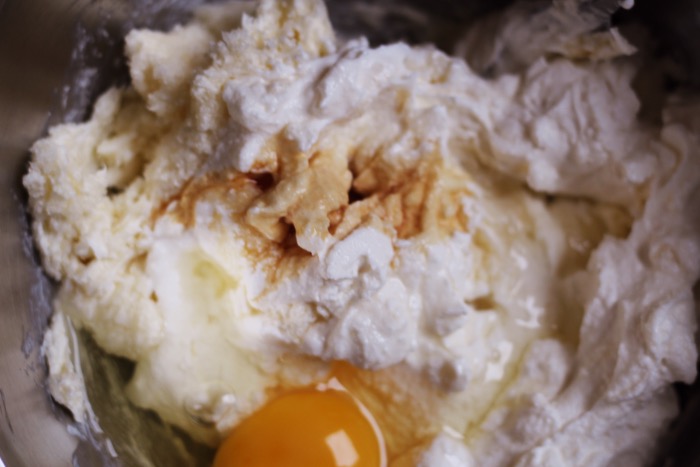 Als laatste nog de eieren. Als ik echt niet meer kan mengen met een vork, ga ik over op een garde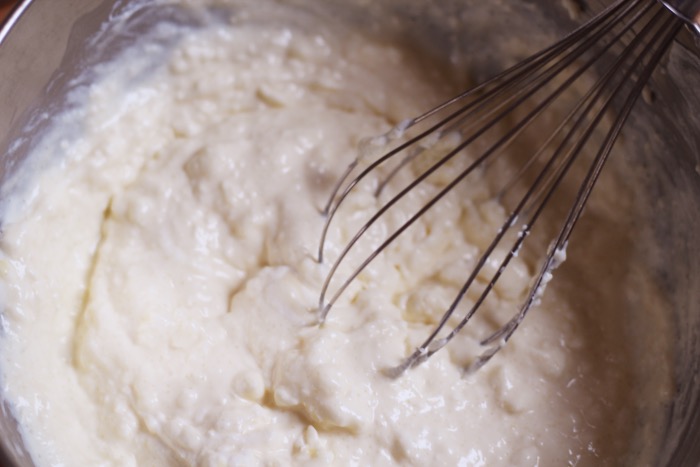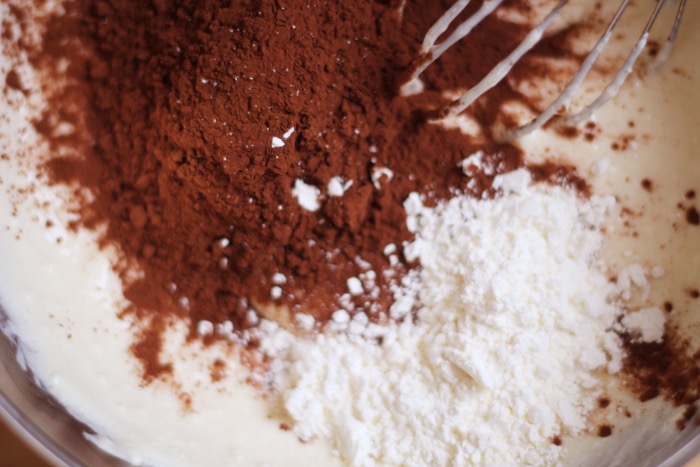 Tijd om de cacao en bloem toe te voegen.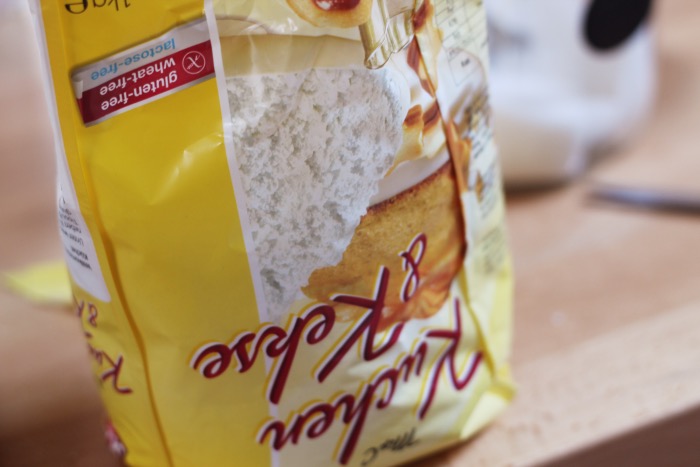 Ik heb ook weer van Schär deze glutenvrije bloem gebruikt. Op de kop open gemaakt, oeps.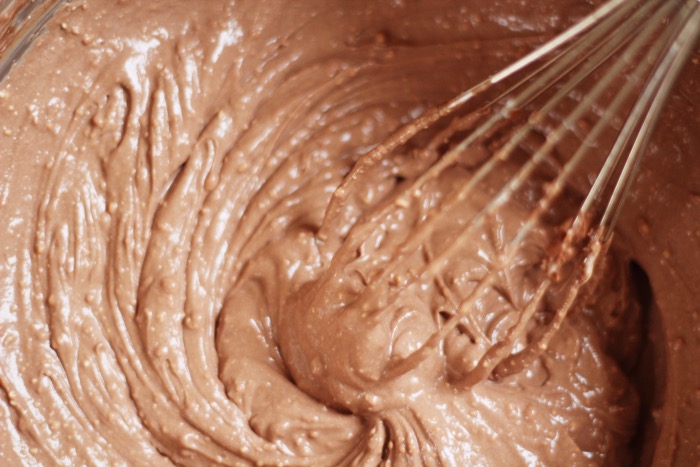 Als je mengsel deze textuur heeft, is het helemaal goed!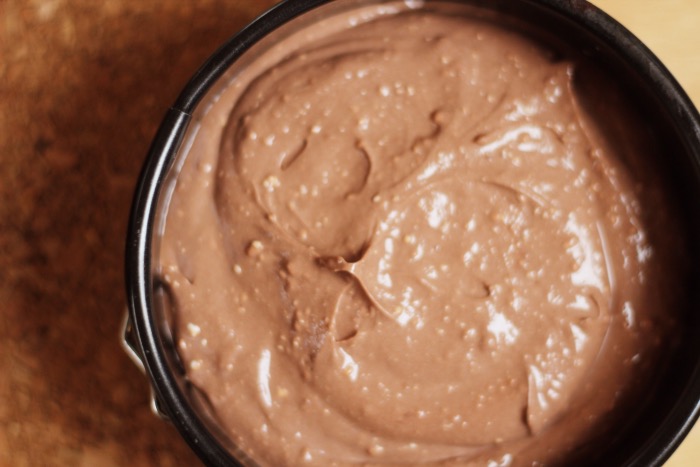 Doe het mengsel in je bakvorm waarin de bodem al lichtelijk is afgekoeld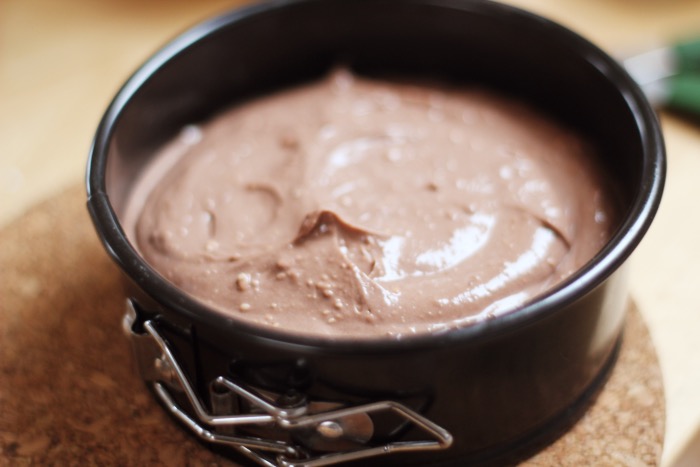 Dit mag vervolgens de oven in voor zo'n 40 minuten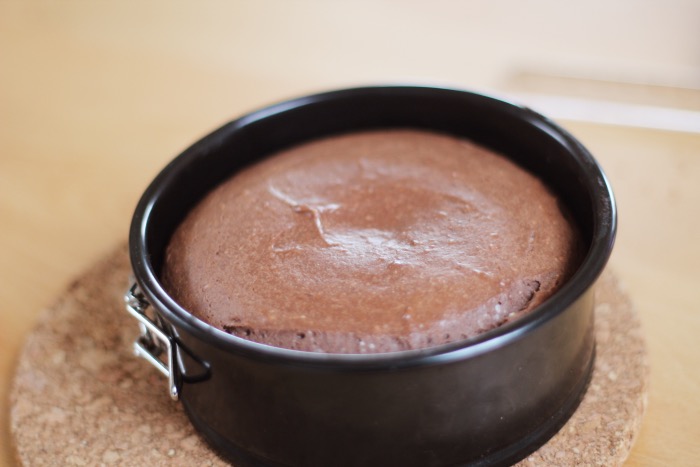 Eenmaal uit de oven is dit het resultaat. Laat hem nog even afkoelen voor je hem uit de vorm haalt.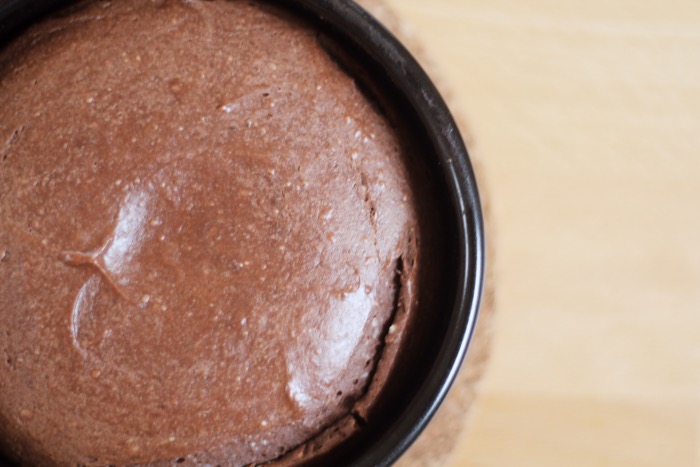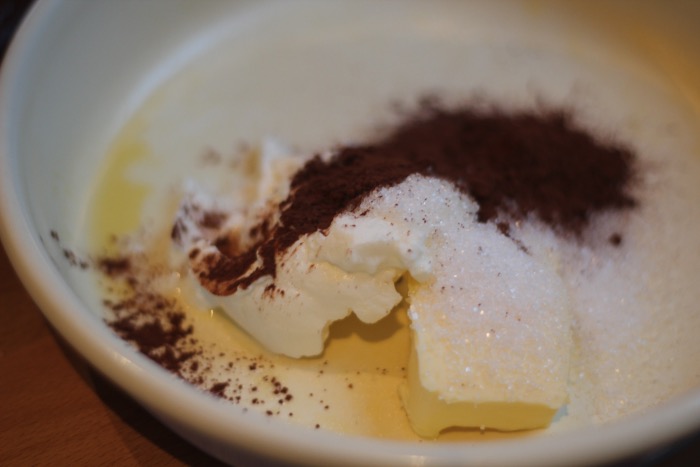 Tijd voor het glazuur, doe de ingrediënten hiervoor in een pannetje en zet dit op een laag vuur tot alles begint te smelten. Meng het geheel door elkaar met een vork en je glazuur is klaar!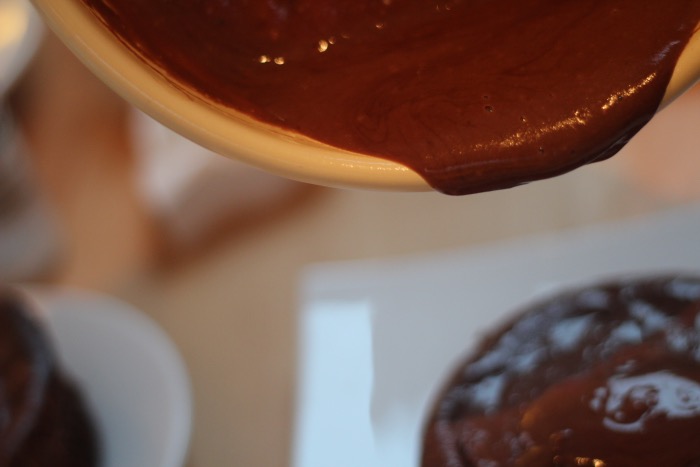 Daar gaan we.. Recht vanuit de pan, op de taart.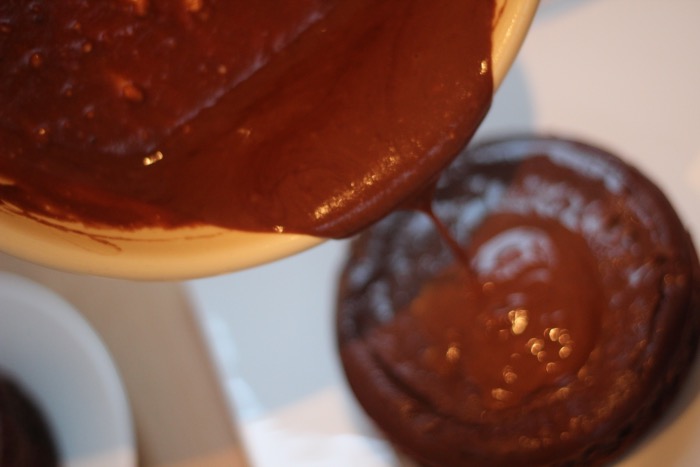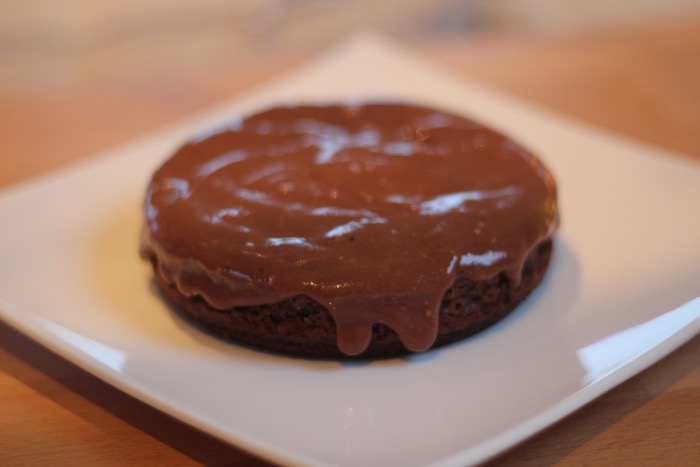 Ik vind het een mooi effect geven als de druppels van de zijkant afglijden.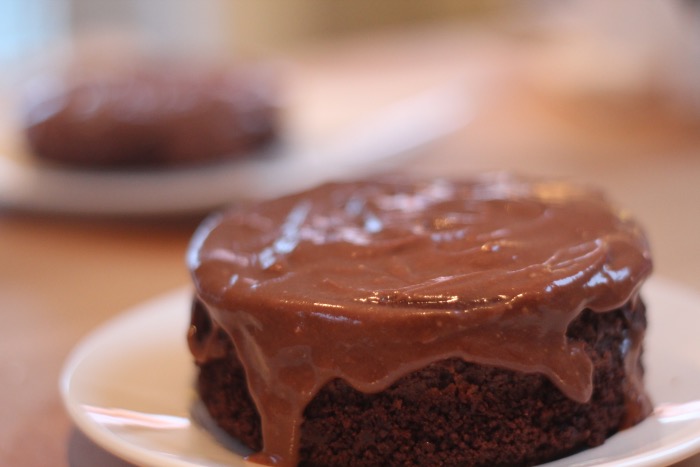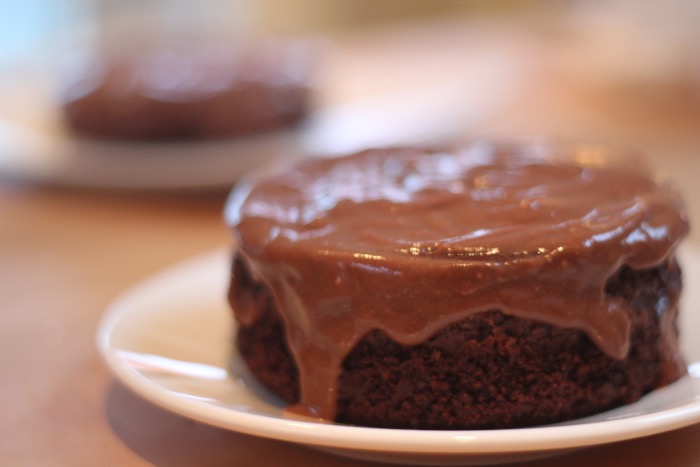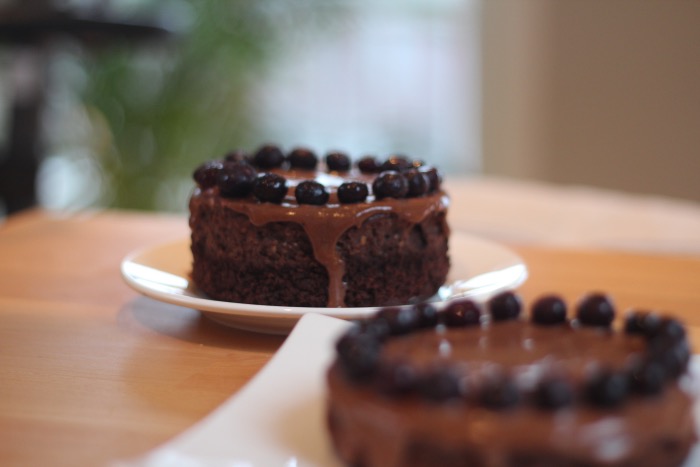 Bij beide taartjes heb ik bosbessen gebruikt als garnering.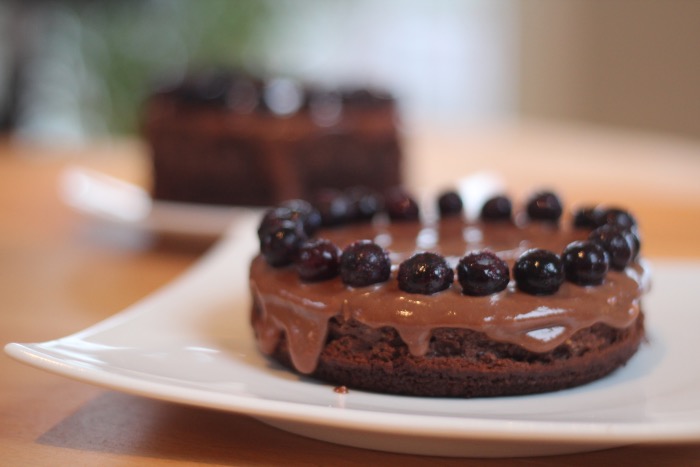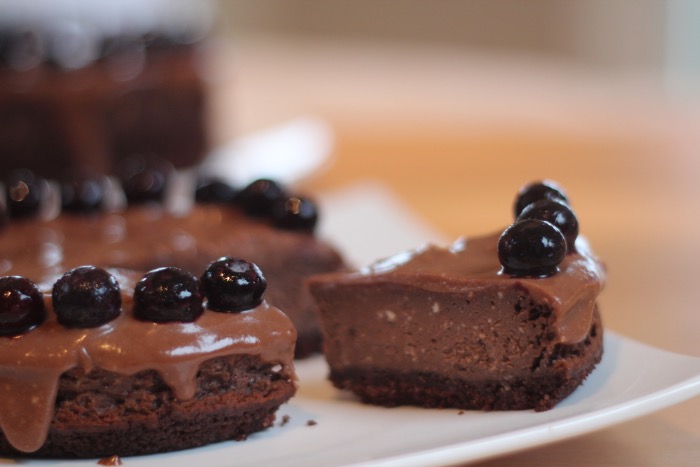 En zo ziet hij eruit als je er een stuk vanaf snijdt! Eetsmakelijk!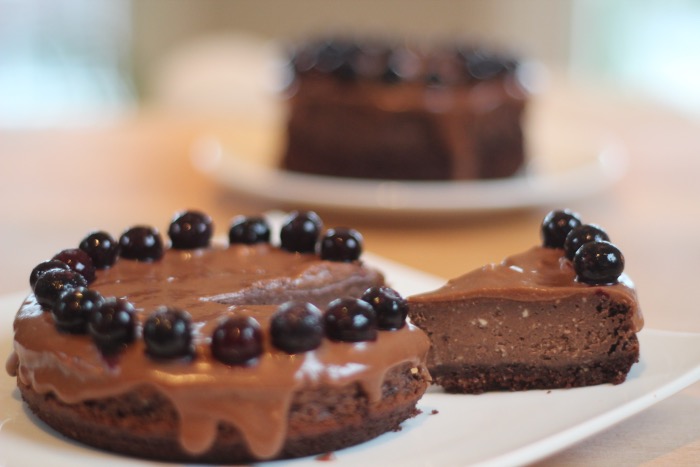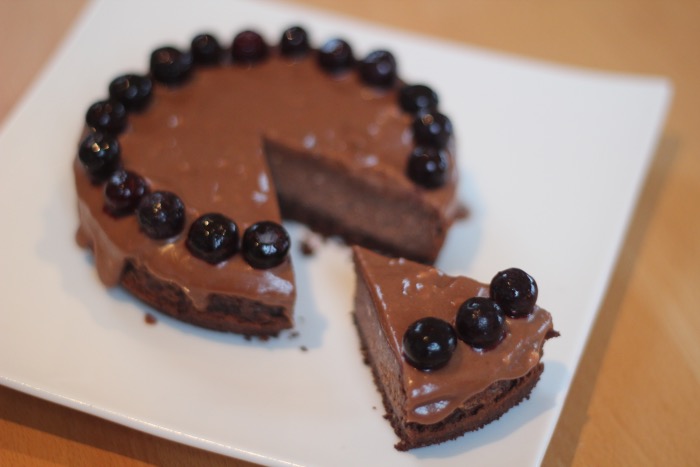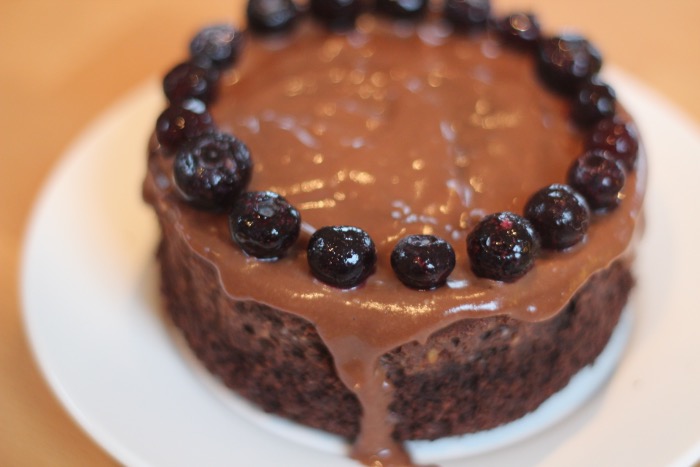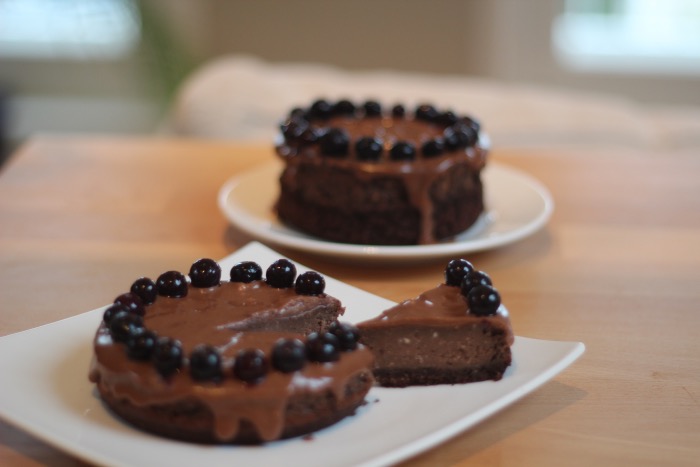 Bekijk ook de speciale pagina van Schär waar de andere bloggers ook hun glutenvrije recepten delen.