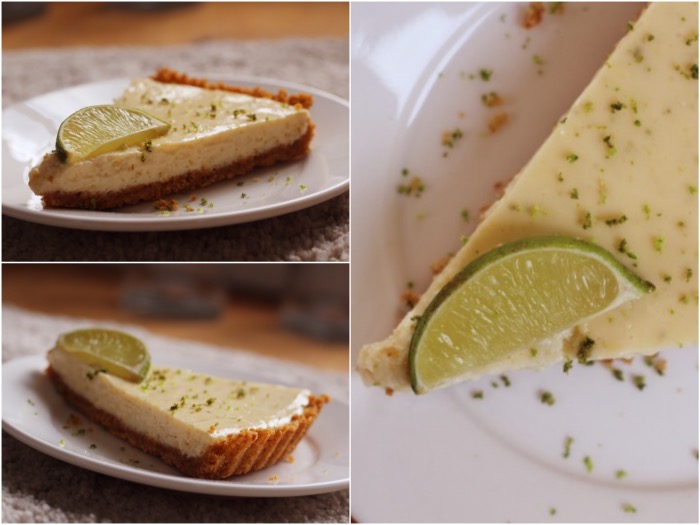 Als hardcore zoetekauw heb ik af en toe echt weer een boost nodig door een nieuw baksel. Ik houd ervan om baksels net een tikkeltje 'gezonder' te maken als dat lukt. Deze limoentaart bevat in principe gewoon tarwe, gluten, suiker en lactose alleen heb ik een deel van de gecondenseerde melk vervangen door 0% Griekse yoghurt waardoor het wat minder zwaar valt, wat luchtiger is en niet mega zoet. Perfect! 
Wat heb je nodig?
De bodem:
150 gram (digestive) biscuits
100 gram boter, gesmolten
snufje zout
De vulling:
200 gram 0% Griekse yoghurt of magere kwark of volle yoghurt/kwark als je dat graag wilt
1 blik gecondenseerde melk (+/- 400 gram)
150 ml limoensap
1 eetlepel geraspte limoenschil
3 x eigeel
Normaal gesproken gaat er ook nog wat suiker in de bodem, maar dat vind ik totaal niet nodig aangezien de koekjes al zoet genoeg van zichzelf zijn.
Verwarm de oven vast voor op 175 graden Celcius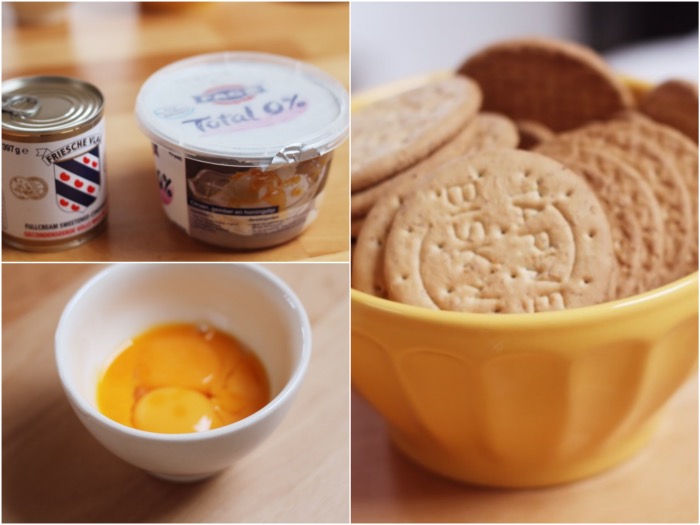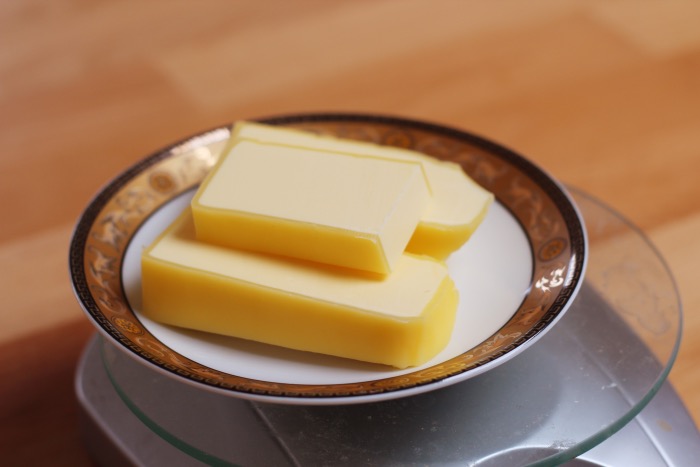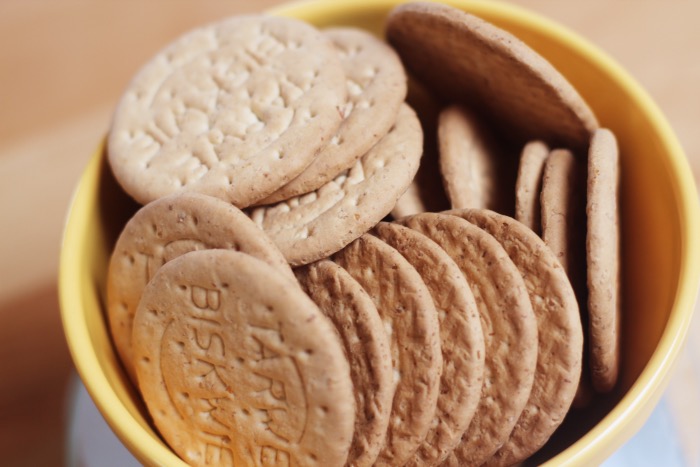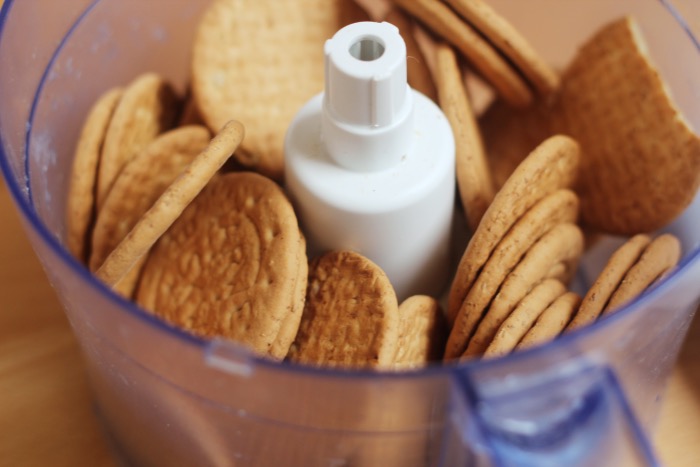 De biscuitjes gaan in de keukenmachine voor het gemak. Je kunt ze zelf ook fijnstampen natuurlijk.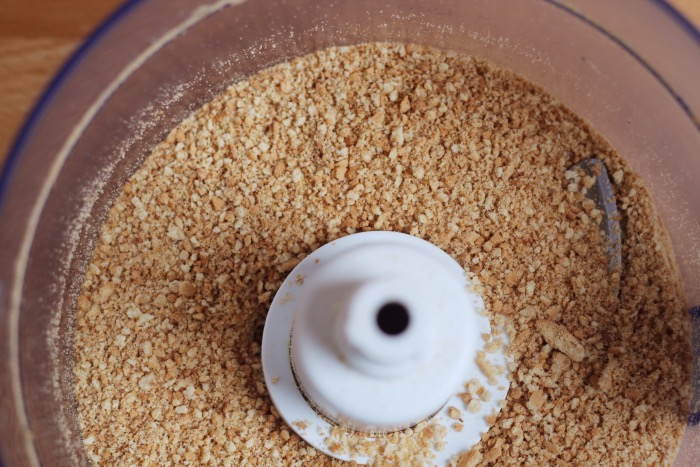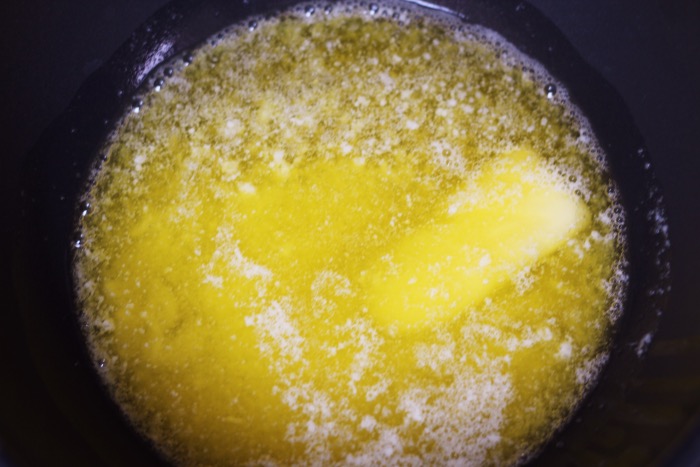 Boter smelten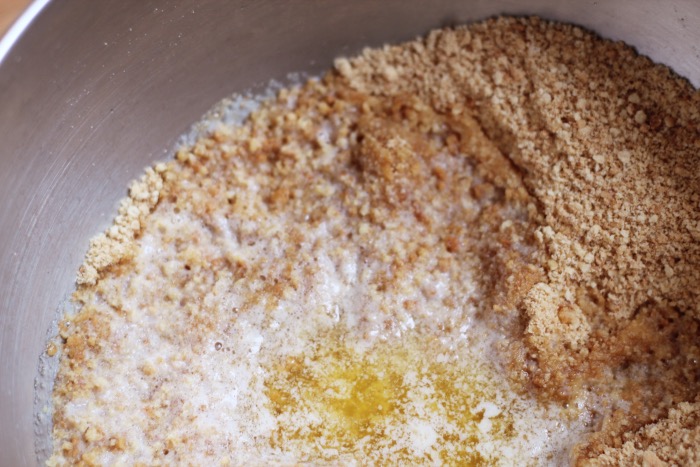 De kruimels + boter + zout bij elkaar en even met een vork mengen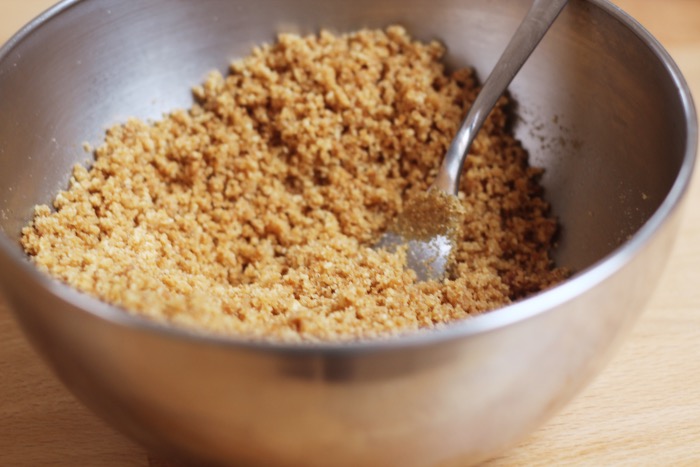 Als het een beetje de textuur van nat zand krijgt, is het klaar om het te verplaatsen naar je bakvorm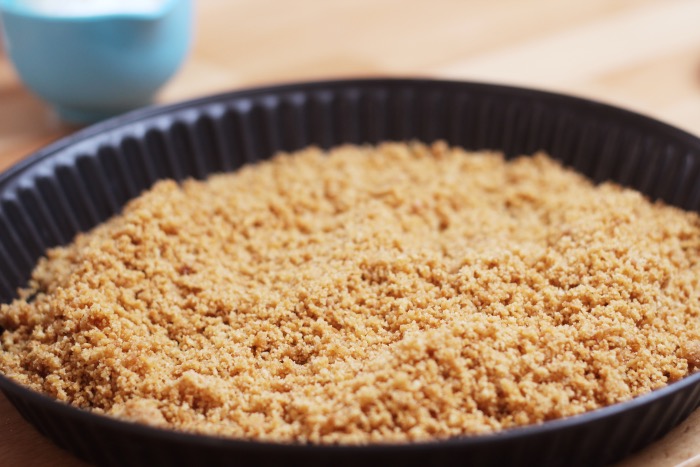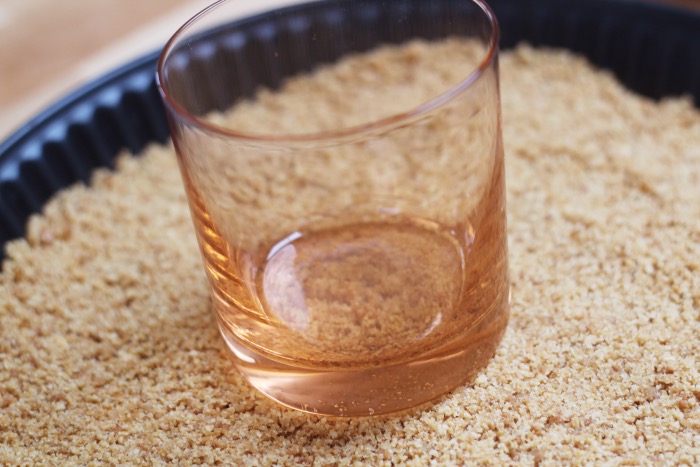 Ik gebruik een glas om alles mooi plat te drukken en ervoor te zorgen dat de randjes iets omhoog komen te staan zodat de vorm straks de vulling kan "opvangen"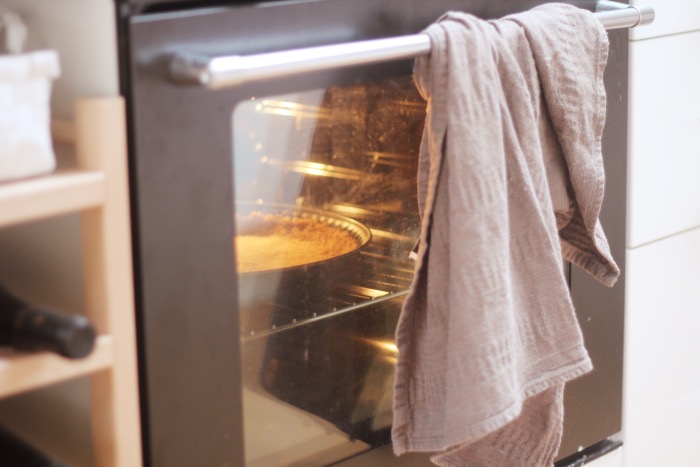 Dit gaat voor 8 tot 10 minuten (hooguit!) in de voorverwarmde oven. Vervolgens haal je het uit de oven en laat je het volledig afkoelen.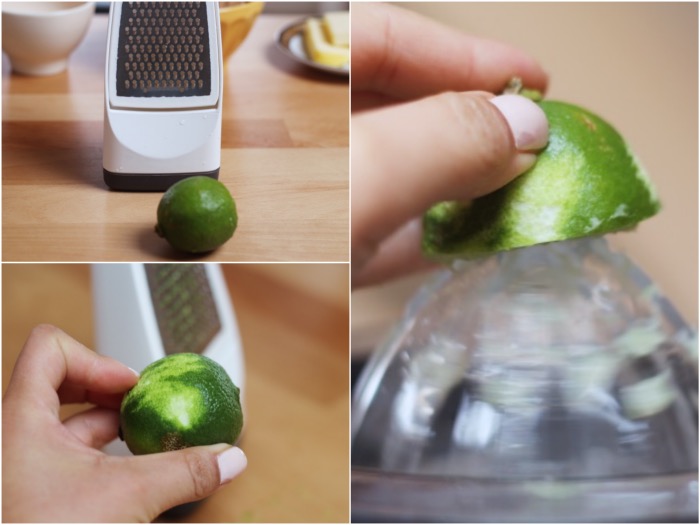 De limoen raspen en daarna uitpersen! Ik heb per ongeluk ook mijn duim mee geraspt. #auw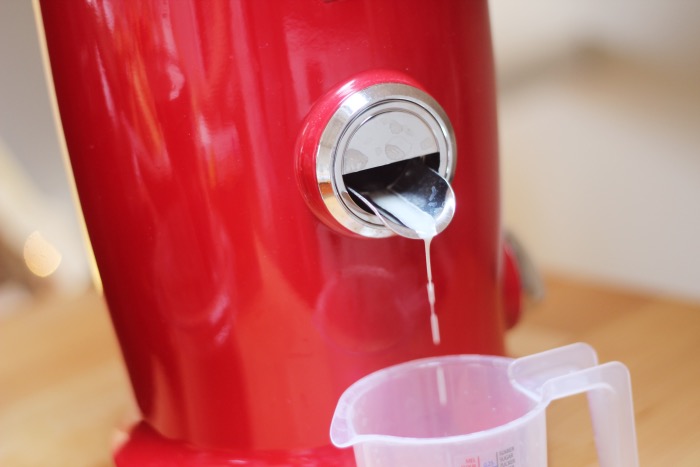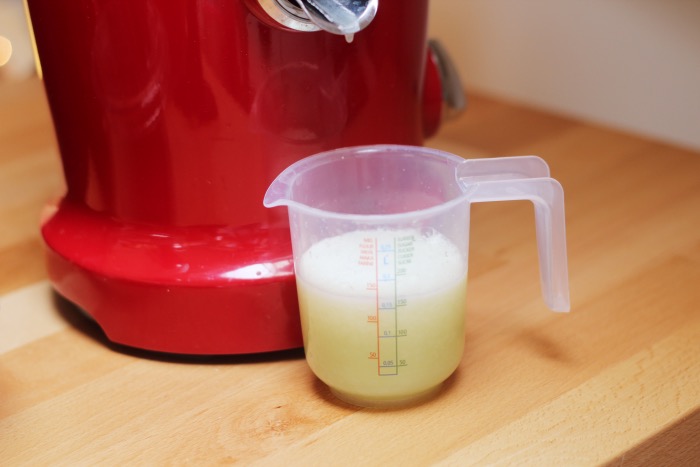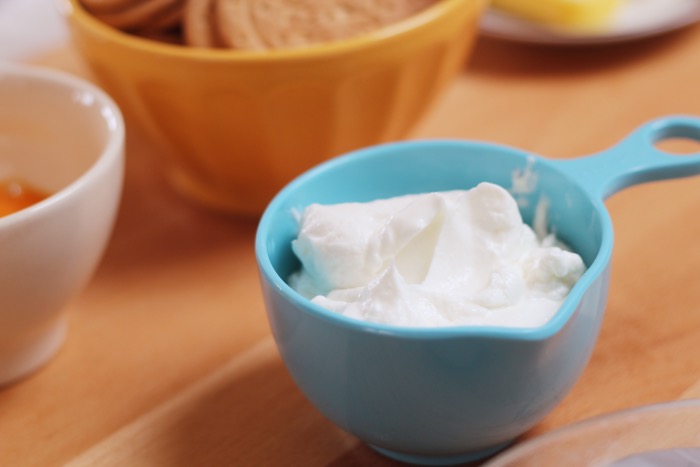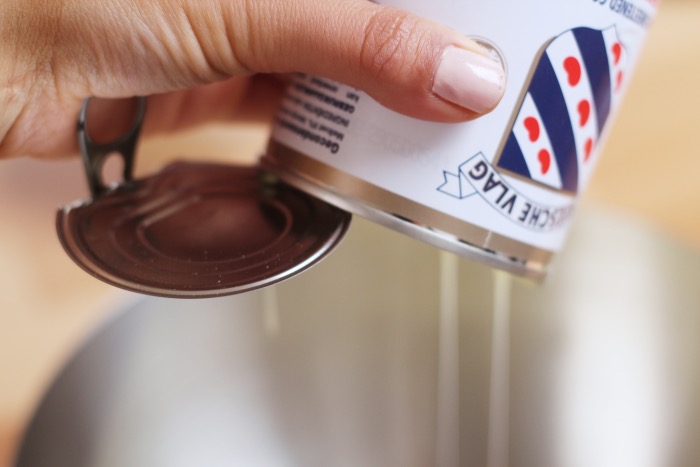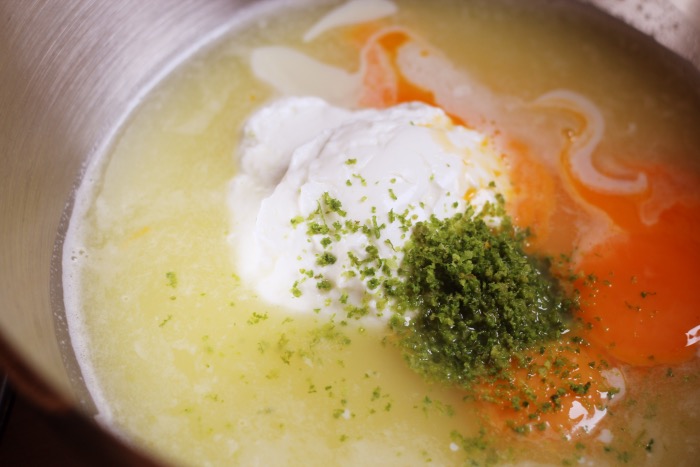 De gecondenseerde melk, limoensap, yoghurt, eigeel en limoenschil gaan allemaal bij elkaar. Dit mix je zo'n 2 minuten tot het glad en een klein beetje luchtig wordt.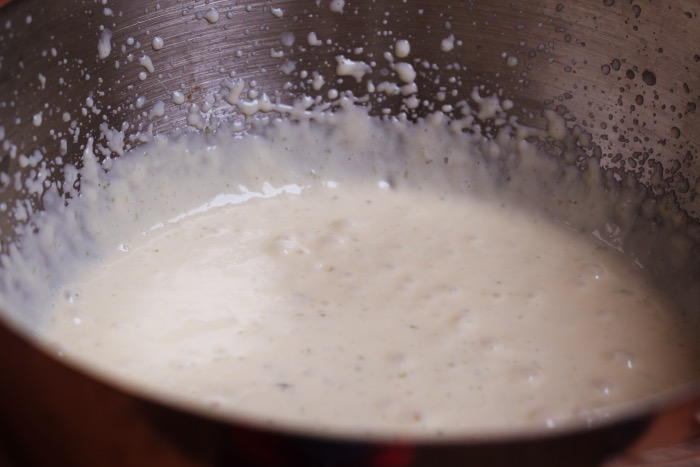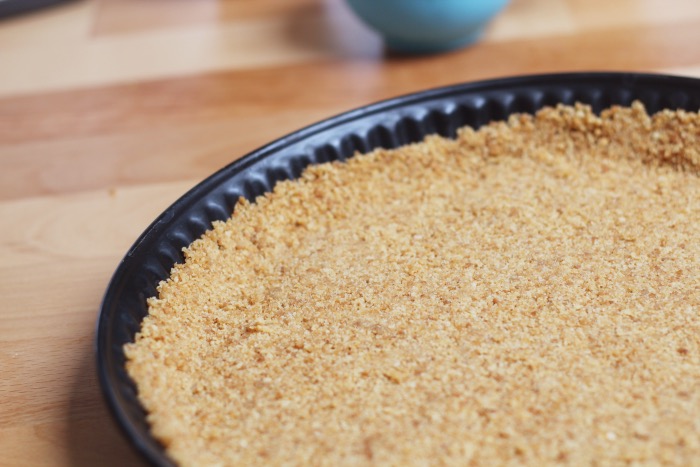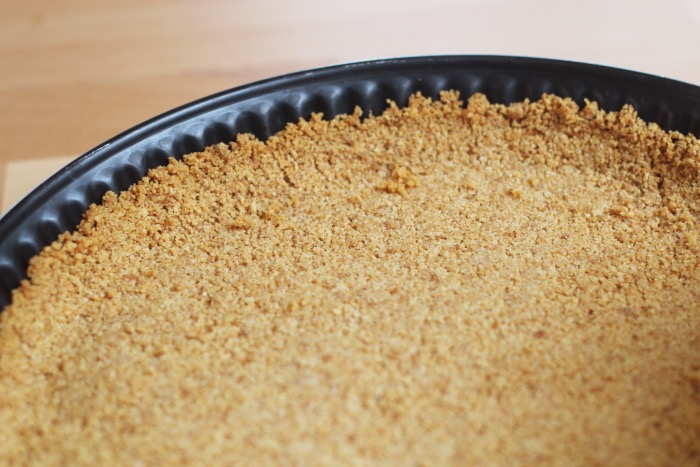 Als de bodem volledig is afgekoeld kan de vulling erbij!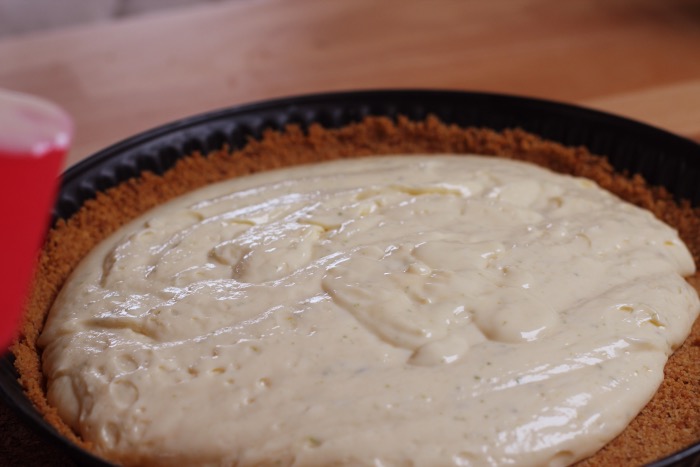 Gladstrijken en de oven in voor 12 tot 14 minuten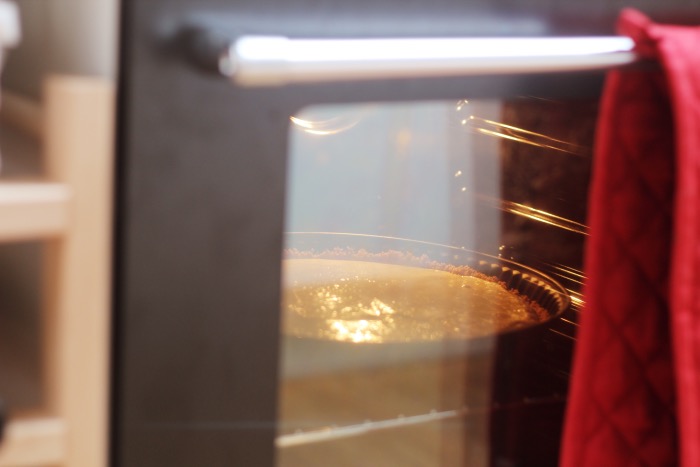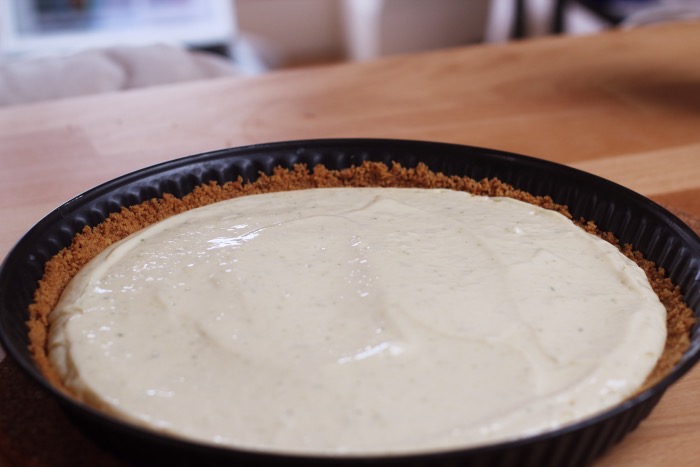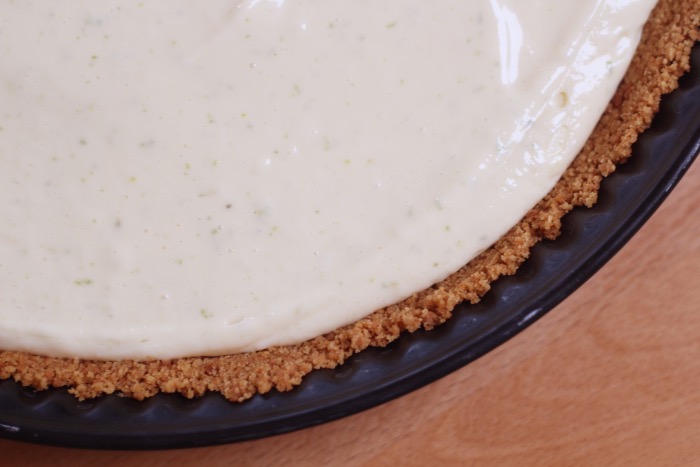 Als iets eenmaal de oven uit is, wil ik het opeten. Maar dit moet minstens nog een half uur in de koelkast. Soms wel een uur. Laat het eerst even op het aanrecht staan zodat het wat zakt in temperatuur (zo'n 15 minuten) en zet het vervolgens in de koelkast. En dan dus geduldig zijn.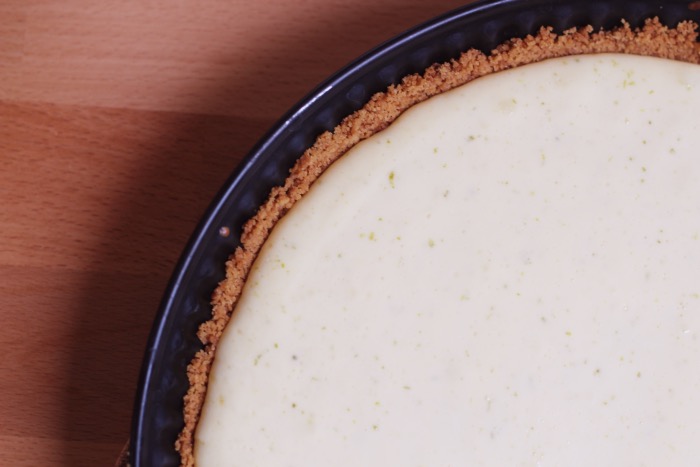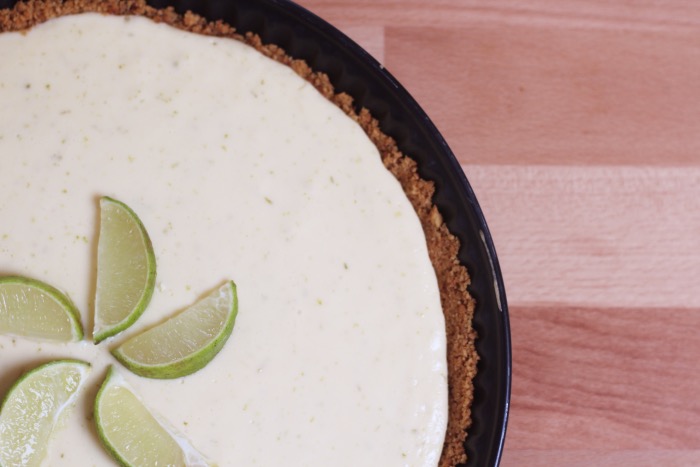 Ik ben echt ongeduldig. Ik heb de taart na 30 minuten uit de koelkast gehaald en ben begonnen met het versieren ervan haha.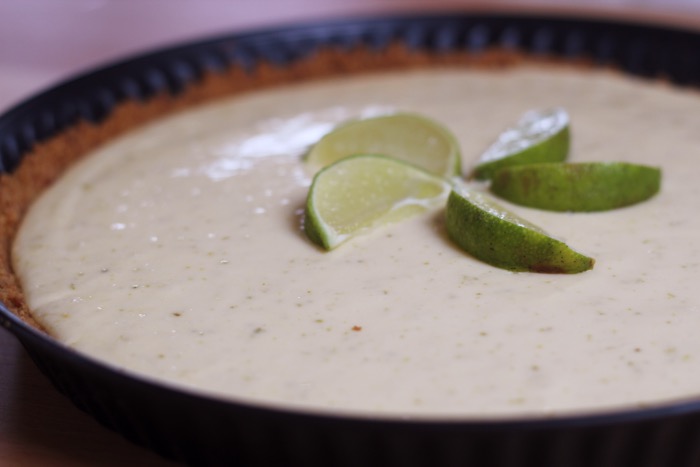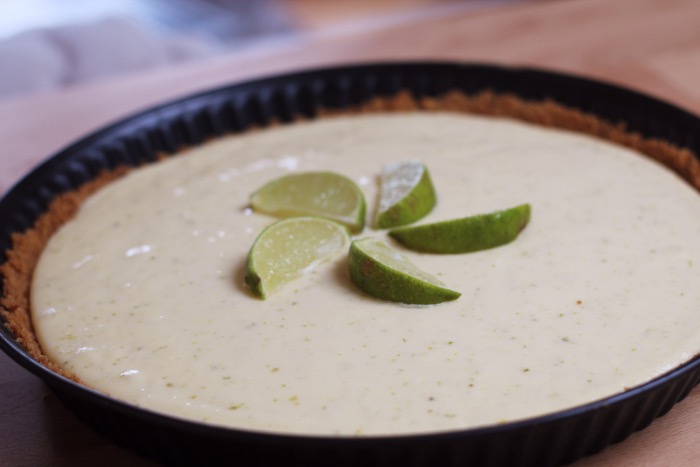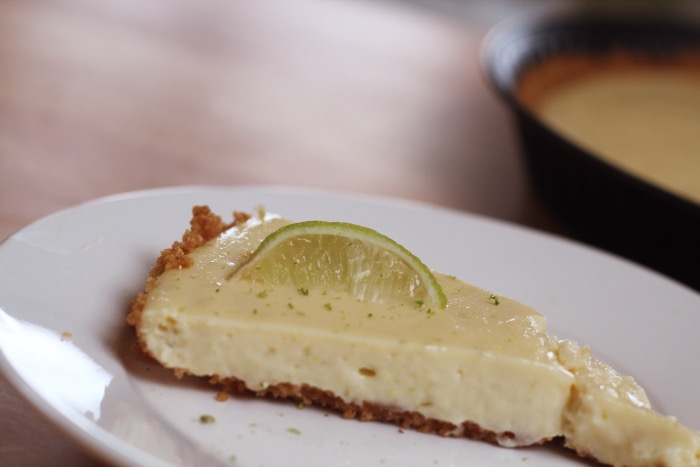 En dit krijg je dus als je niet lang genoeg wacht. Dan valt het puntje er een beetje af. Maar goed, niet alles hoeft perfect te zijn!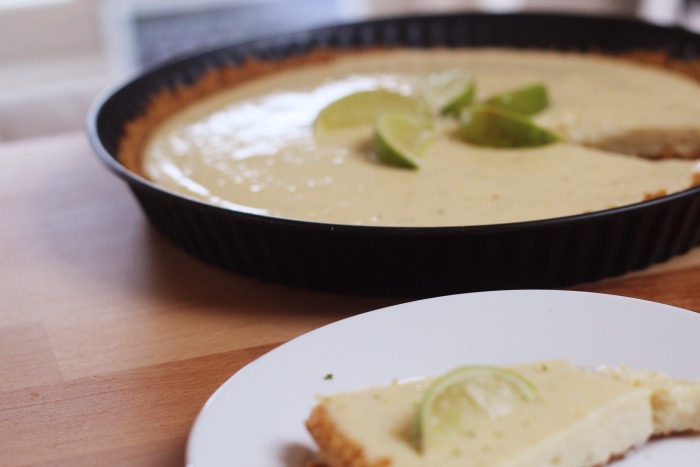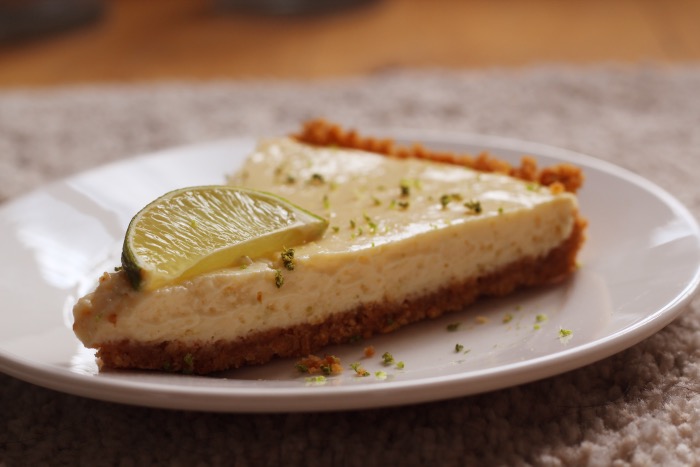 En dit krijg je als je wél lang genoeg wacht 🙂 Een mooi recht stuk!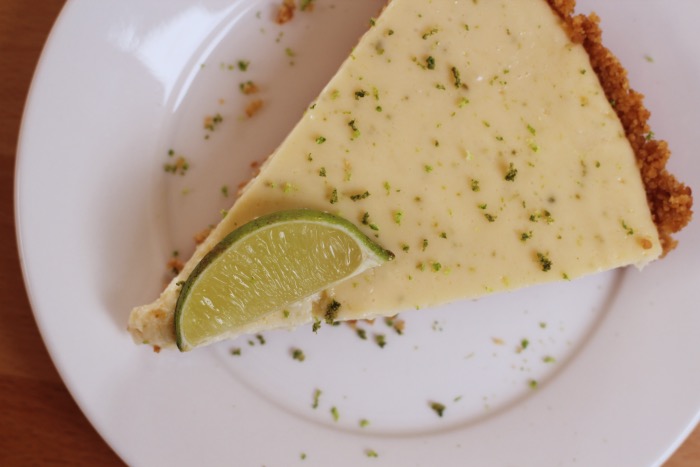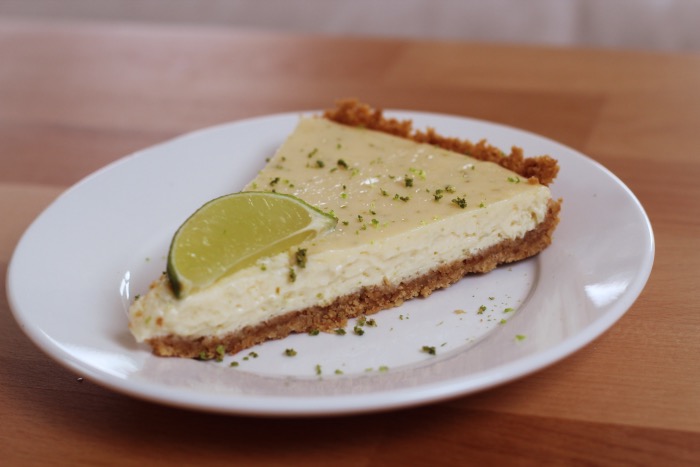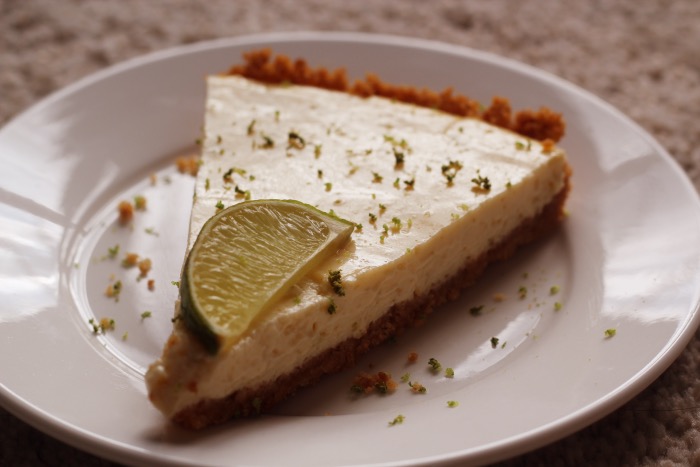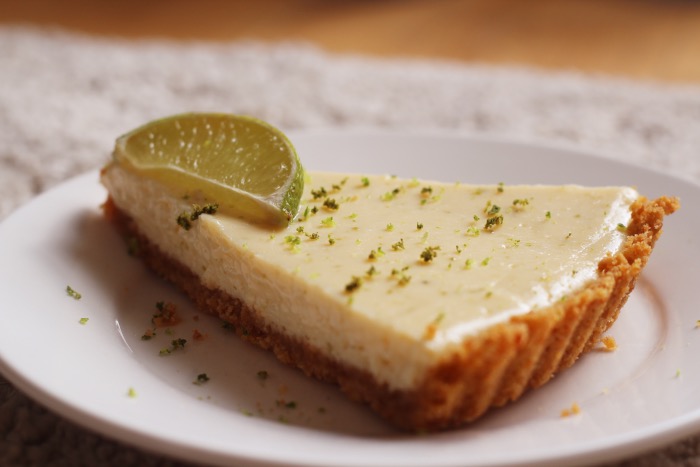 Sorry voor de foto spam, het licht viel zo mooi dat ik van elke hoek een foto moest maken, haha.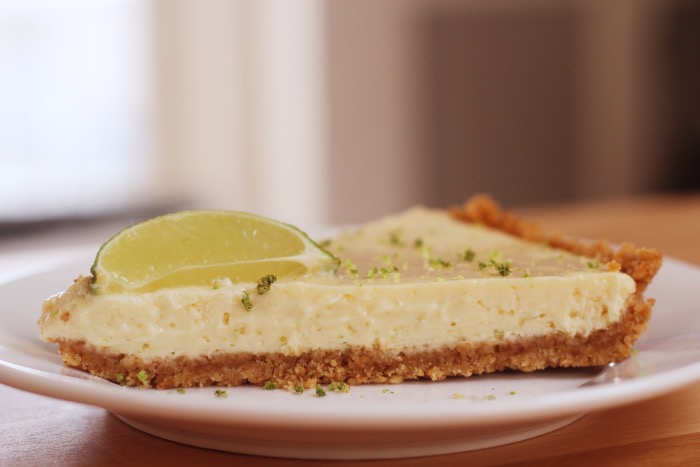 Hij was echt verrukkelijk 🙂
Enjoy!