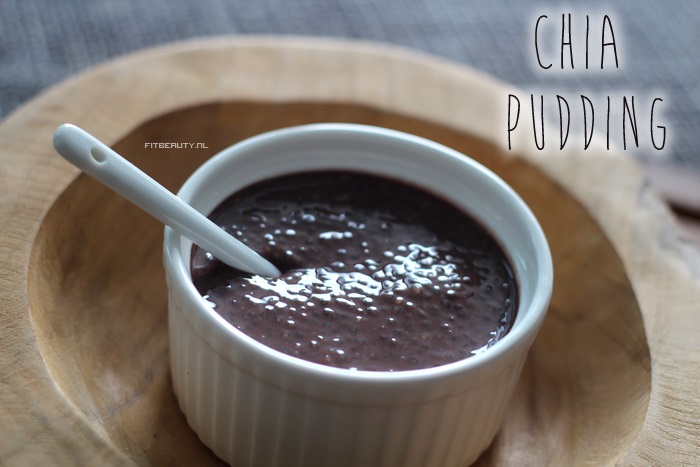 Weer een simpel recept waar ik jullie niet van wil onthouden. Het web zit vol met chia pudding receptjes en als je de basis hebt, kun je er allerlei variaties op maken zoals jij wilt! Ik heb er cacao bij gedaan, als je me een tijdje volgt, is dat geen verrassing meer! 
Wat heb je nodig voor 2 dessert porties?
250 ml plantaardig melk
50 gram chia zaadjes
Optioneel:
honing/agave/ahoornsiroop/stevia om het zoeter te maken (ik heb dit niet gebruikt, mijn amandelmelk is al enigszins zoet)
1 eetlepel cacaopoeder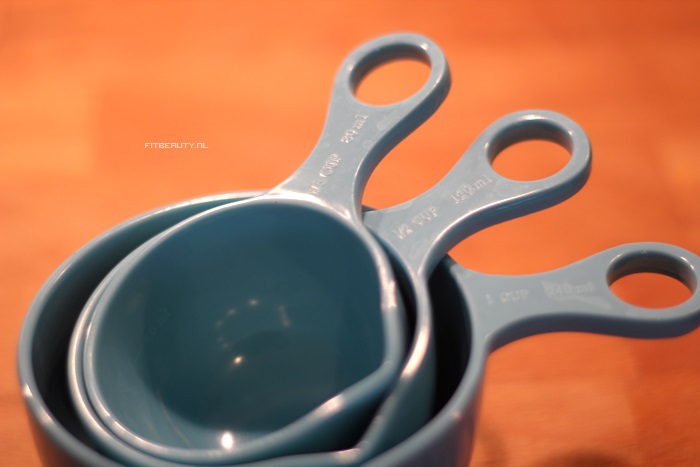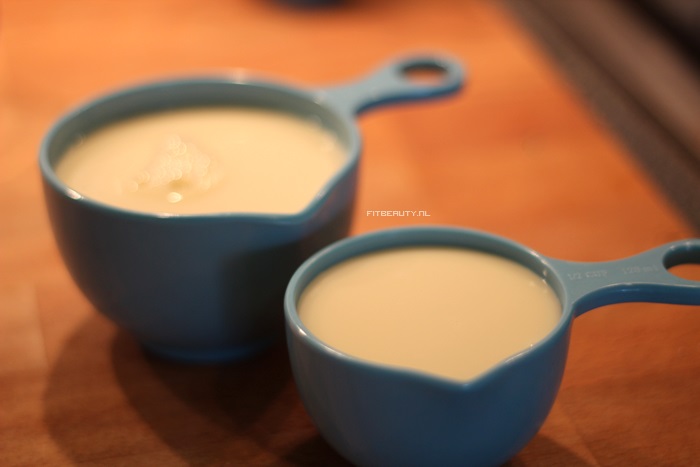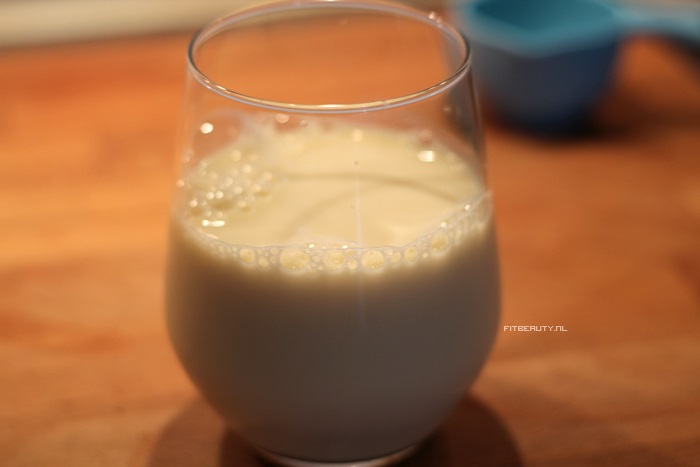 Ik heb een glas gebruikt om de pudding in te maken. Het is te simpel voor woorden, doe de melk in het glas en vervolgens doe je de chia zaadjes erbij!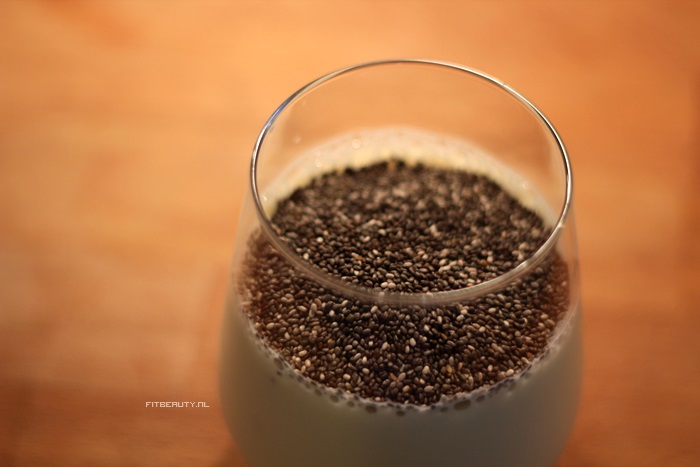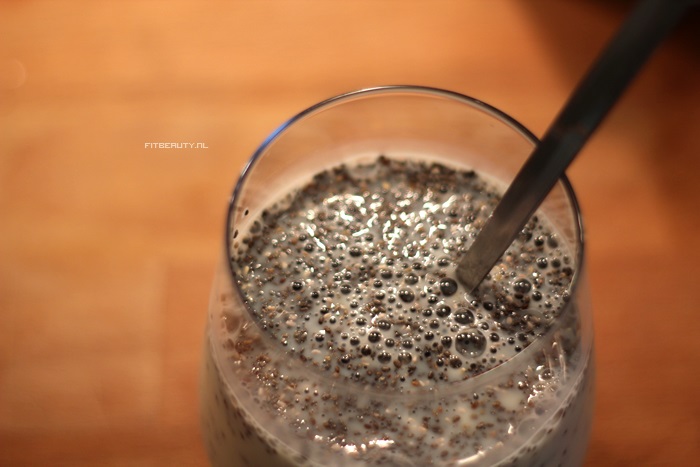 Even goed roeren, het liefste met een vork zodat alles goed met elkaar mengt. Op dit moment kun je ervoor kiezen om je zoetstof of cacao of kaneel of wat je maar wilt erbij te doen om er een variatie op te maken. De basis is alleen melk + chia zaadjes.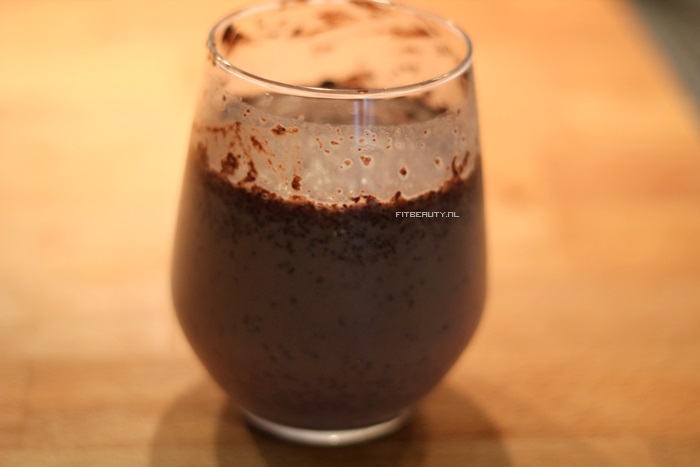 Lekkere kliederboel! Nu komt het cruciale gedeelte: zet het in de koelkast voor op zn minst 2 uur. Het liefst een nachtje, dan krijg je de beste en lekkerste pudding textuur!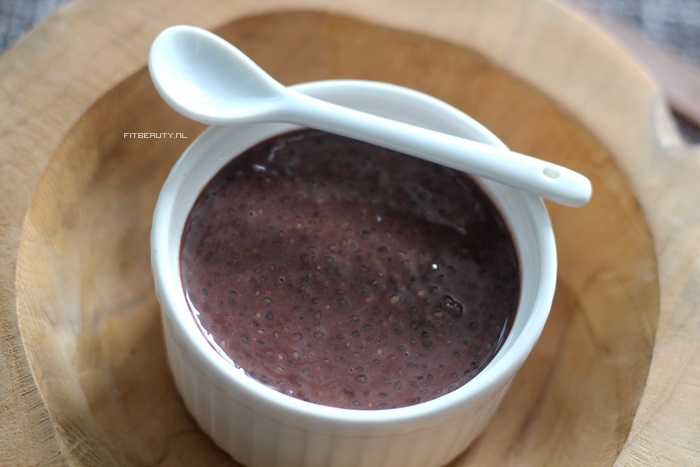 De zon kwam op, ik werd wakker, strompelde uit bed richting de koelkast; en mijn chia pudding was klaar!!!!! Wel even de helft overgegoten in een mooier bakje 🙂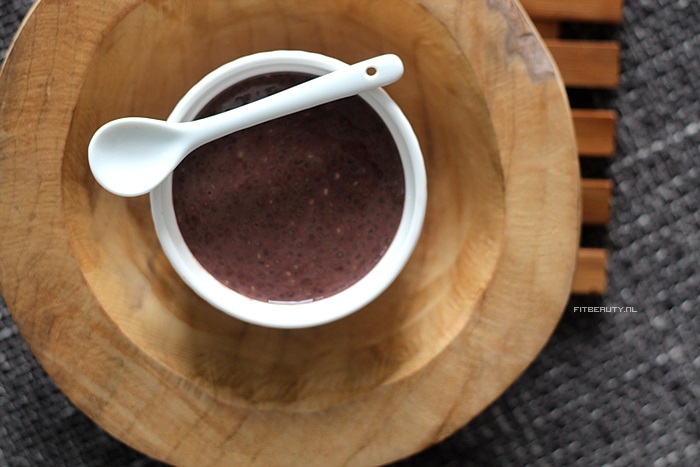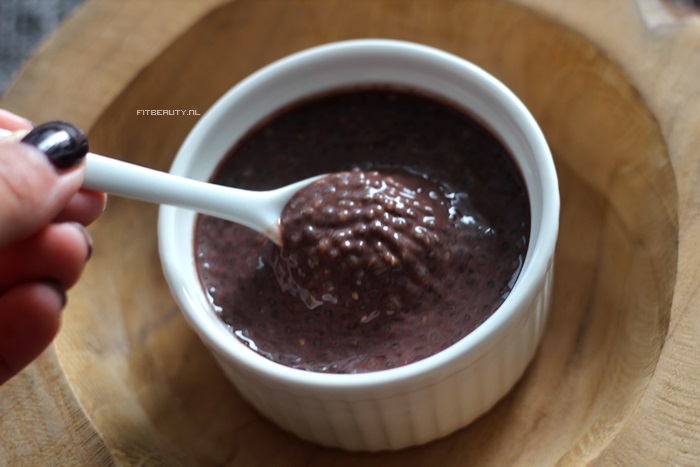 Zoals je ziet is het echt dikker geworden. Het is een aparte textuur dat doet denken aan een pudding, ik vind het super!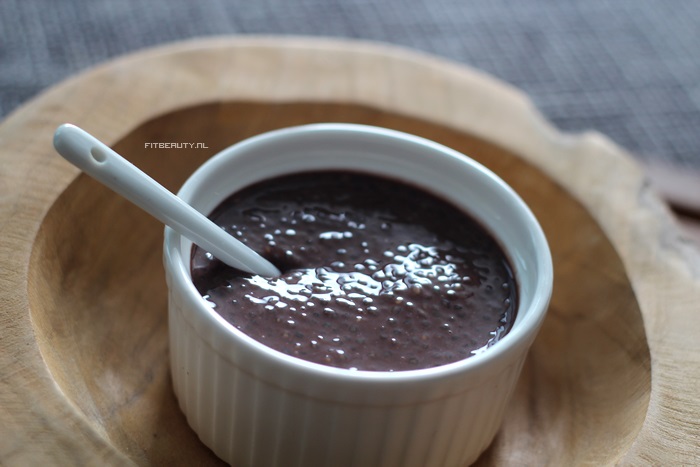 Smakelijk 🙂 In de herfst ga ik eens een appeltaartpuddinkje proberen te maken met kaneel en gebakken appels!