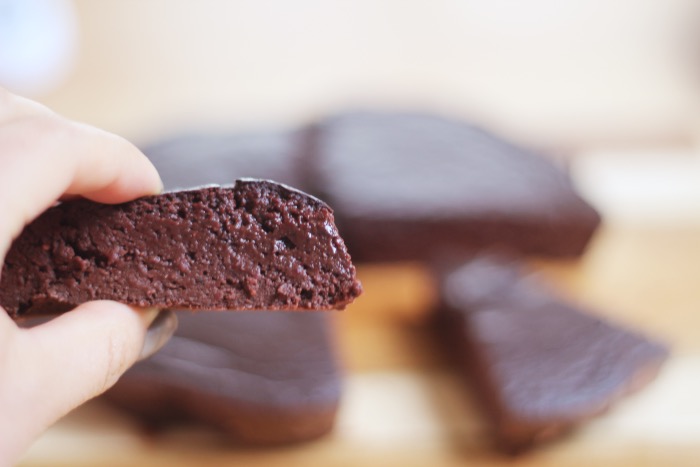 Huh, wat? De titel klinkt niet per se heel aantrekkelijk, maar als je de foto ziet hoop ik dat het je overhaalt om het misschien te proberen. Dit is het eerste recept op mijn site waar eiwitpoeder in verwerkt zit! Er zijn nog zoveel recepten die ik aan het "perfectioneren" ben om op mijn site te plaatsen, maar deze vond ik net apart genoeg om te delen. De bieten zorgen er namelijk voor dat de cake goed gevuld wordt zonder heel veel extra calorieën. Vergelijkbaar met courgette wat ook wel eens gebruikt wordt in cake of taart.
Anyhow, op naar het recept! 
Wat heb je nodig?
300 gram gekookte bietjes
100 gram gekookte zoete aardappel (dit mag weggelaten worden)
50 gram cacaopoeder
50 gram eiwitpoeder
120 ml (plantaardig)melk
3 eetlepels kokosmeel
2 eieren
160 ml honing*
De cake is van zichzelf niet zoet, als je eiwitpoeder zonder smaakje gebruikt (zoals ik heb gedaan) wil je er misschien wat bij doen om het zoeter te krijgen. Ik heb honing gebruikt, je kunt hier zelf kiezen wat je als 'zoetstof' wilt gebruiken.
Verwarm de oven vast voor op 180 graden Celsius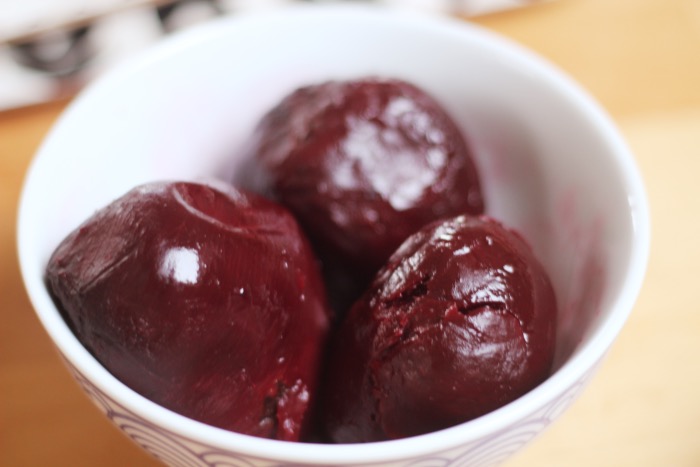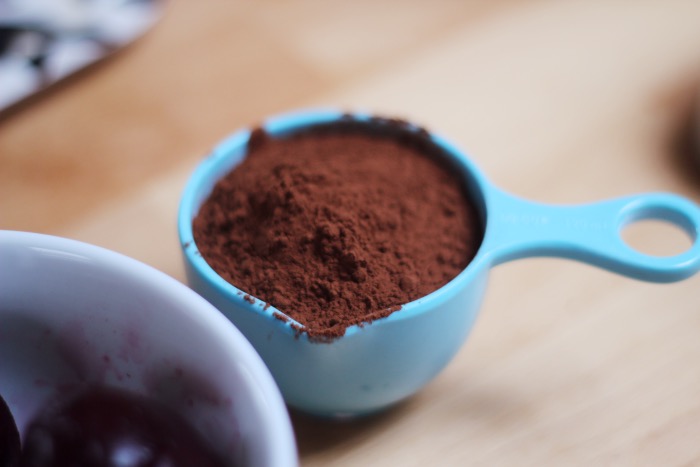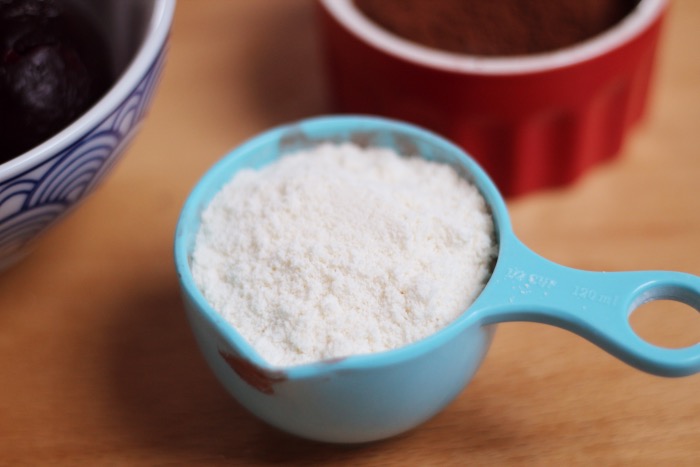 Eiwitpoeder!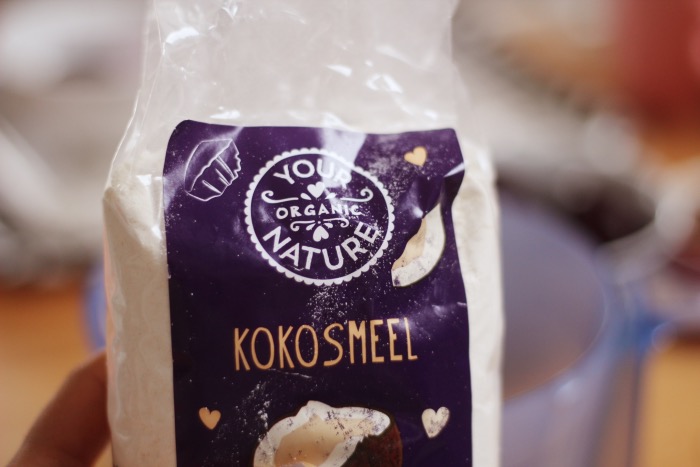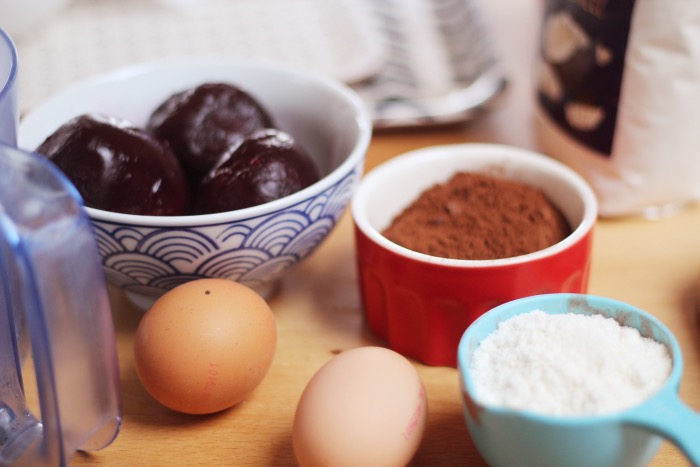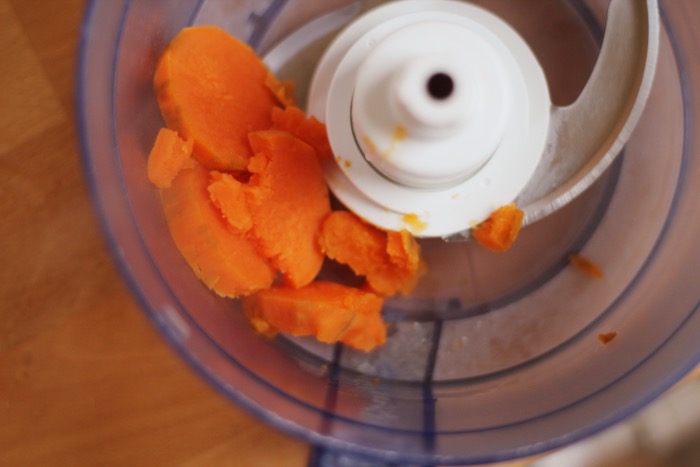 Kook de zoete aardappel (zonder schil), als deze gekookt is kun je beginnen met het recept. Je kunt deze stap natuurlijk overslaan, gebruik dan 2 eetlepels extra kokosmeel.
Je gaat nu alles bij elkaar doen in de keukenmachine. Je hoeft geen keukenmachine te hebben, je kunt het ook met een mixer doen, zorg er dan wel van te voren voor dat je zoete aardappel goed geprakt is en de bietjes bijvoorbeeld even in de blender zijn gegaan.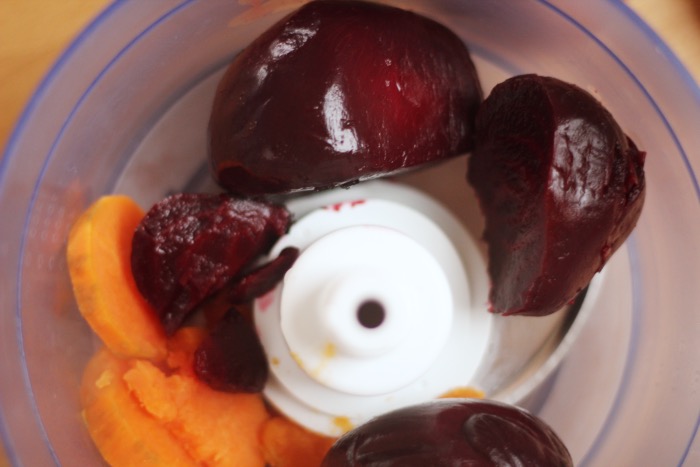 Ik begin met de zoete aardappel en de bietjes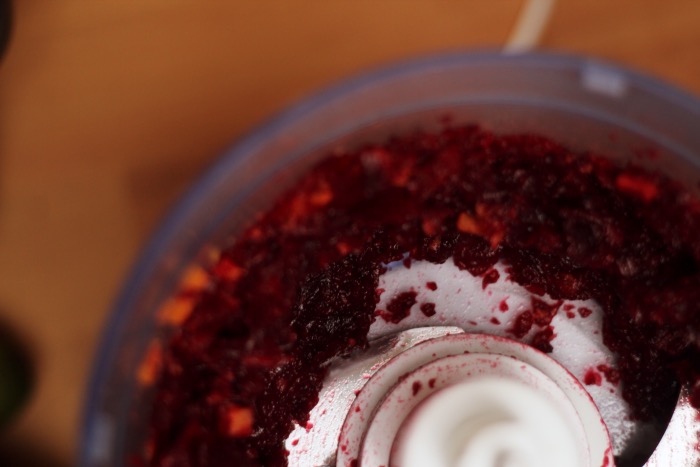 Dan kunnen nu de overige ingrediënten erbij, behalve de honing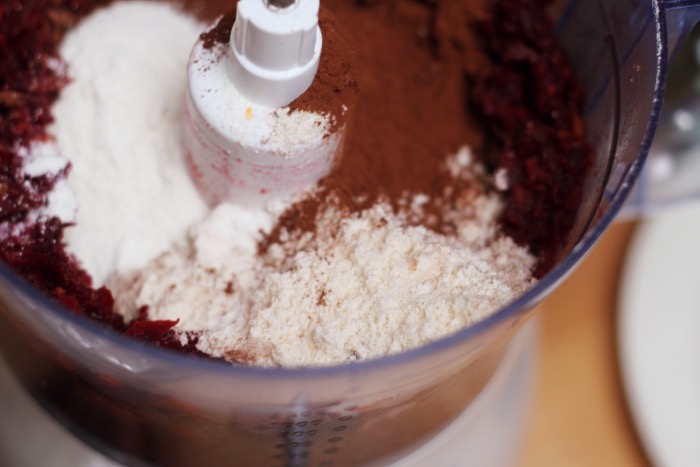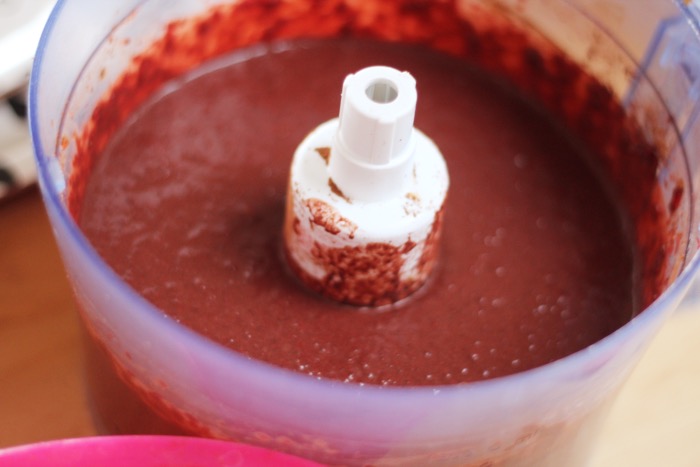 Als alles zo glad mogelijk is, voeg je de honing toe en mix je het geheel nogmaals.
Je kunt hier ook een cakevorm voor gebruiken, maar ik gebruikte een ronde taartvorm van siliconen. Het is handig om het een klein beetje in te vetten, dat had ik niet gedaan en de zijkanten bleven een beetje plakken daardoor. Zet dit voor 45 tot 60 minuten in de voorverwarmde oven. Houd het goed in de gaten, elke oven kan net even anders uitpakken.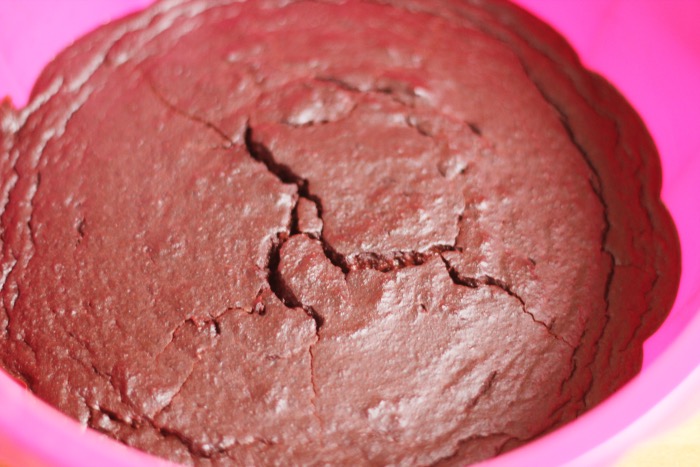 Hmmm 🙂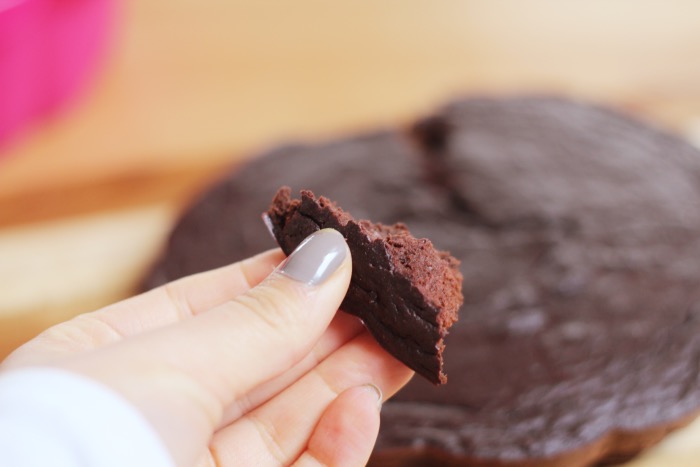 Stukje dat achterbleef in de vorm, even proeven 🙂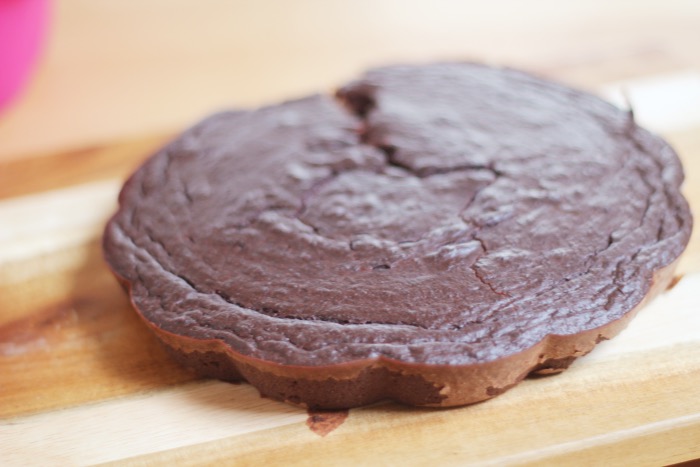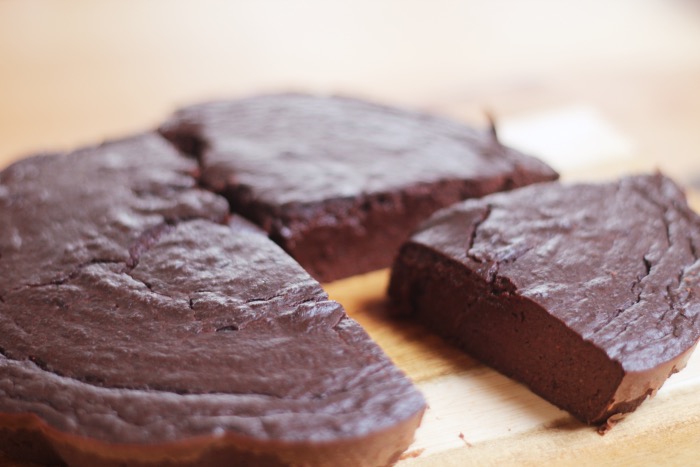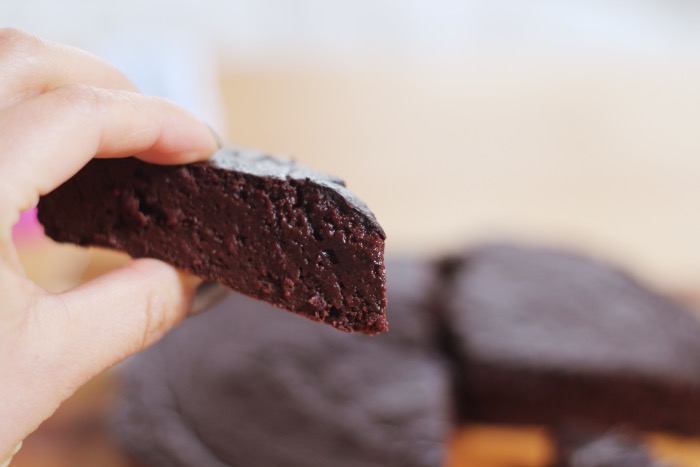 Het is zo lekker smeuïg! En dan te bedenken dat er bieten in zitten, groente! 🙂 En extra eiwitten natuurlijk.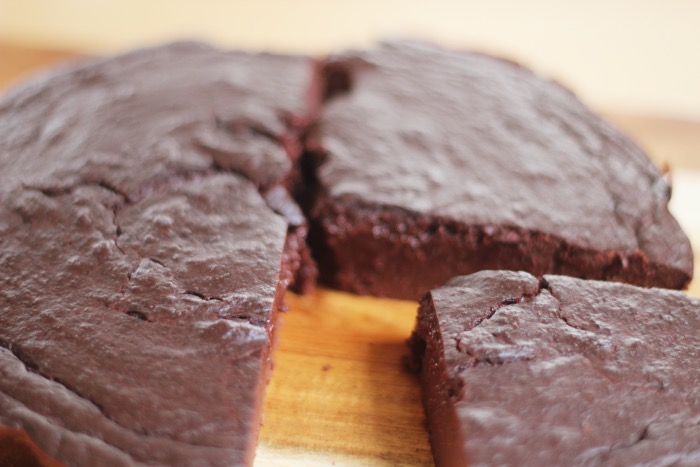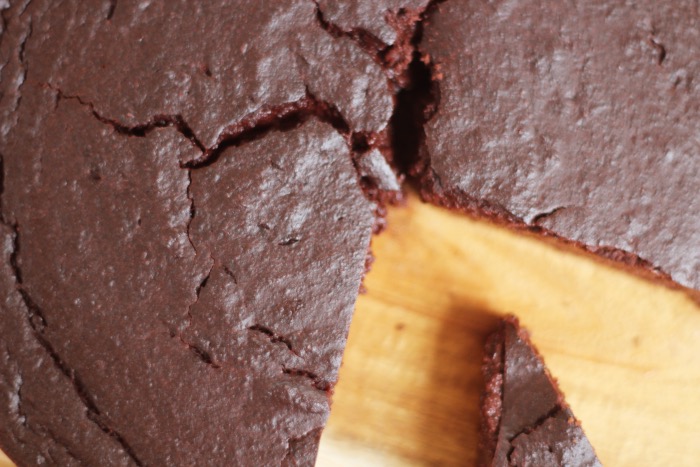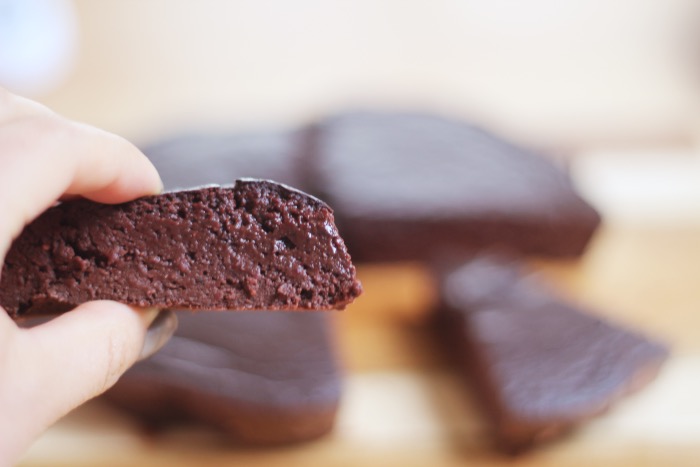 Hmmm 🙂 Enjoy! Hoop ik.
Bewaar, Like, Tweet of Pin!