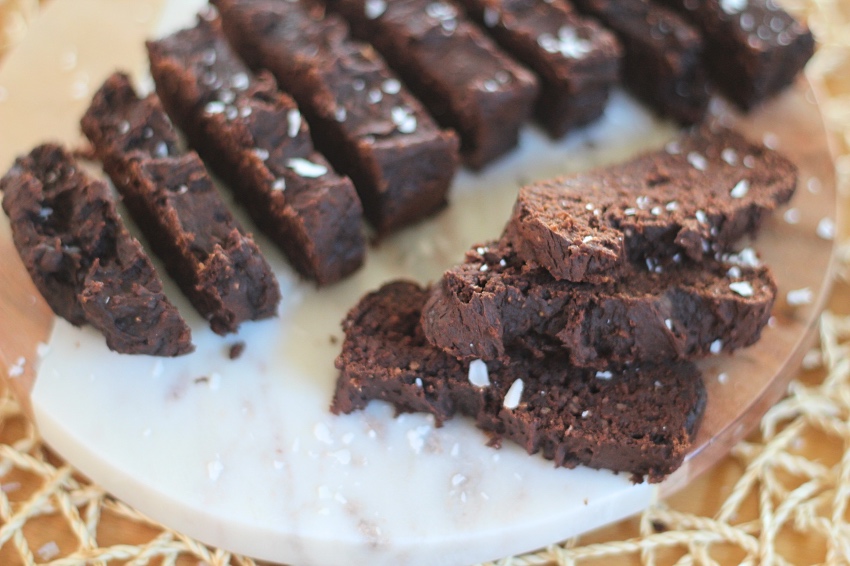 Soms heb je een enorme chocolade craving maar wil je ook wat voedingsstoffen binnen krijgen, niet enkel suiker boter en bloem. Voor die momenten heb ik een geweldige cake voor je! Een chocolade mocha cake met een rijke chocolade smaak bomvol vitamines en mineralen!
(Voor de momenten dat je gewoon hardcore voor suiker, bloem en boter wilt gaan; doe dat vooral! Maar kies ze bewust)
Wat heb je nodig voor een cake met 10-12 plakken?
100 gram havermout, gemalen tot meel
70 gram chocolade eiwitpoeder
25 gram cacao poeder
1/2 theelepel bakpoeder
1/2 theelepel baking soda
60 ml maple syrup / honing
60 ml plantaardige melk (ik heb amandelmelk gebruikt)
60 ml espresso of koffie (kopje koffie, geen poeder)
1 banaan
2 eetlepels kokosvet, gesmolten
1 eiwit of een heel ei
Verwarm de oven voor op 170 graden Celsius.
Ik heb een keukenmachine gebruikt maar je kunt ook alles met een vork mengen! Zolang je wel de havermout maalt tot een meel, dit kan ook in een blender.
Doe alle droge ingrediënten in een kom en meng dit met elkaar (of dus in de keukenmachine). Doe vervolgens alle 'natte' ingrediënten erbij en meng het geheel tot een dik beslag. Verplaats het beslag in een bakvorm naar keuze, doe eventueel wat olie in de vorm of plaats een velletje bakpapier in de bakvorm. Doe het beslag erin en plaats dit in de voorverwarmde oven voor zo'n 20 minuten tot je er met een vork in kunt prikken en deze er schoon uitkomt. Je cake is dan klaar! Laat hem heel even een beetje afkoelen en snijd hem dan in gewenste plakken. Enjoy!
PS: DEZE IS ZO LEKKER, zelfs Boy vond hem lekker 😉 Dat zegt al wat!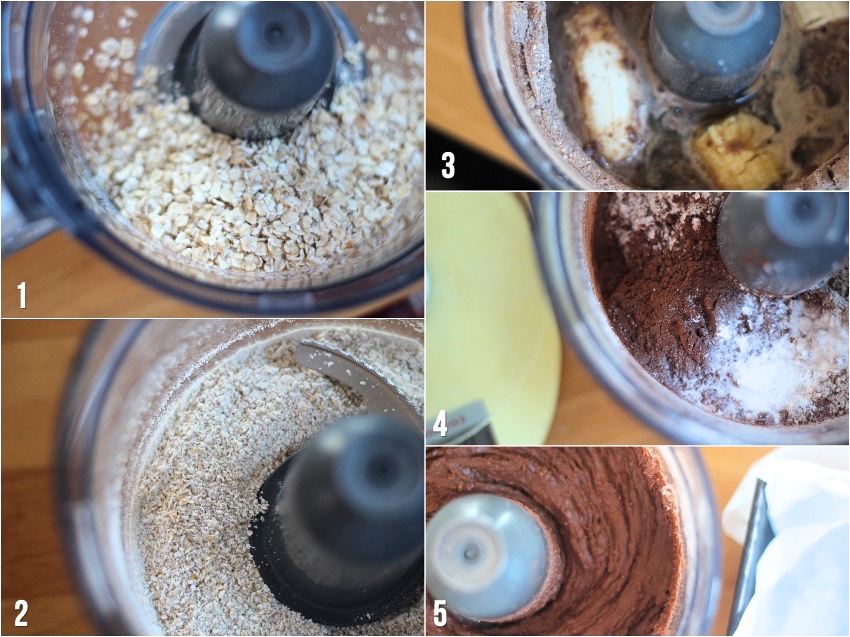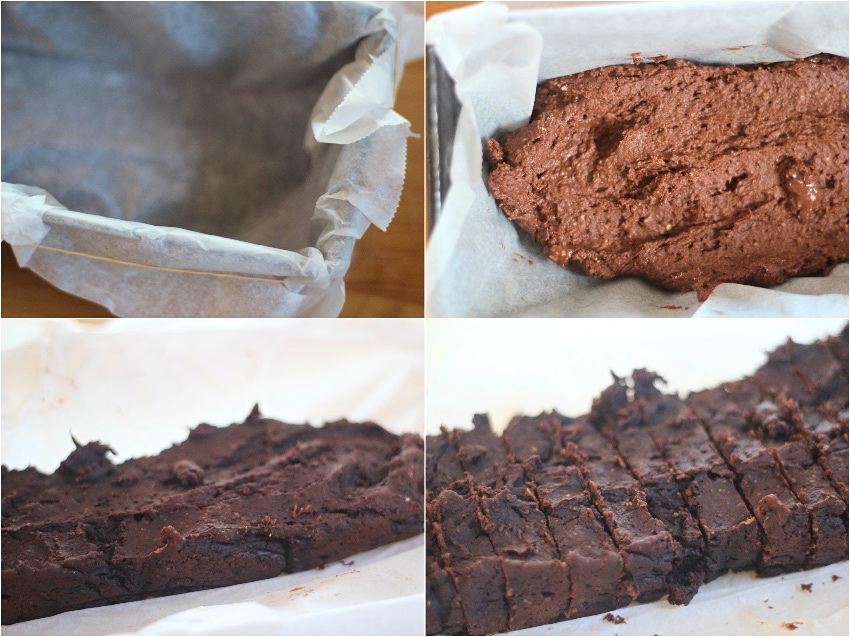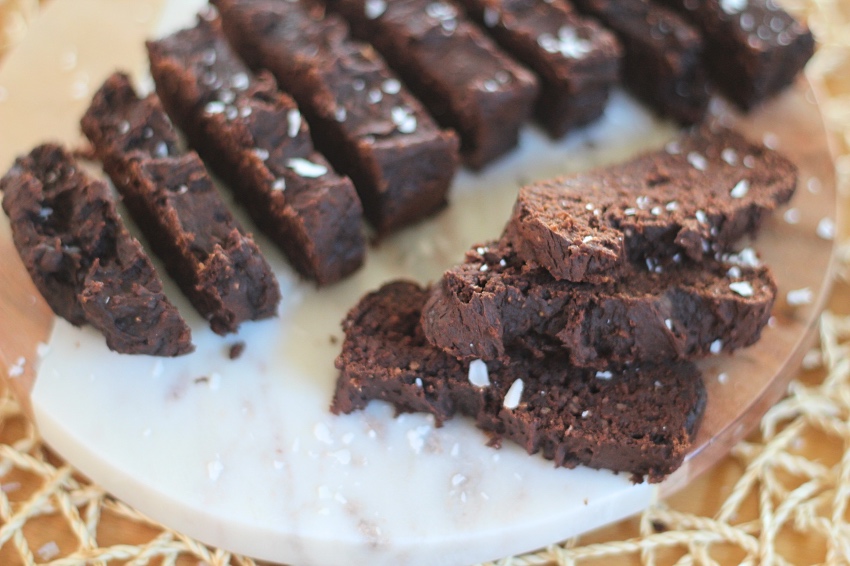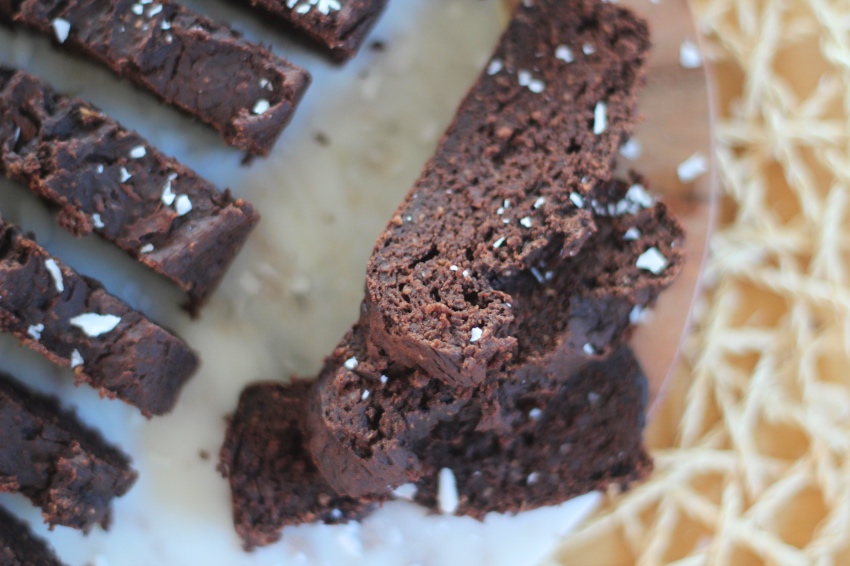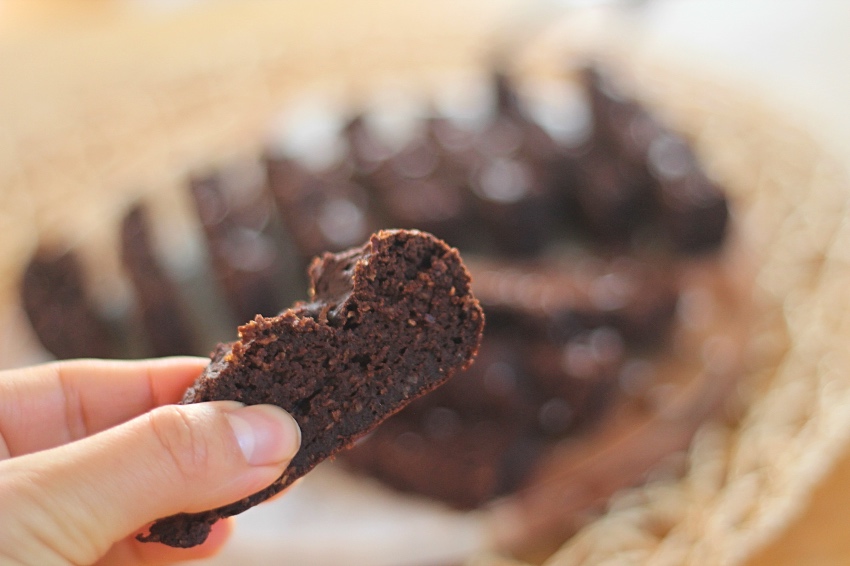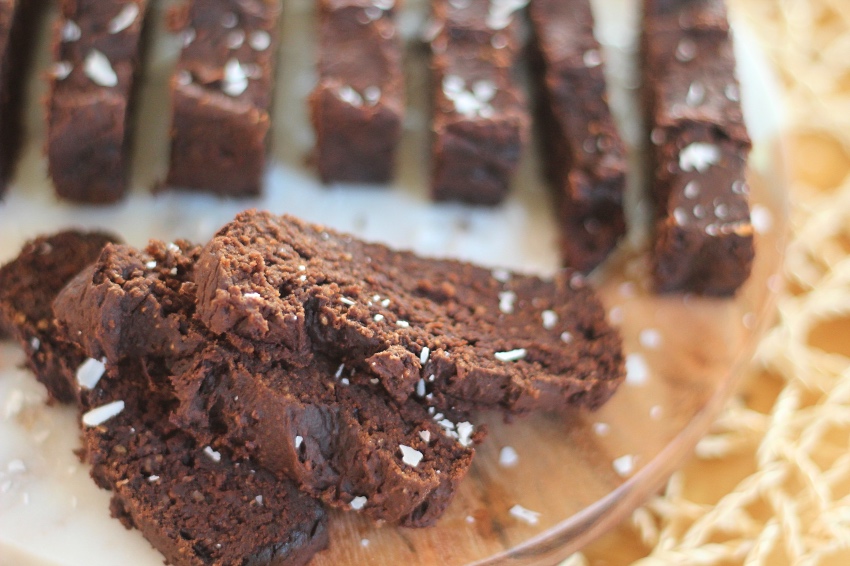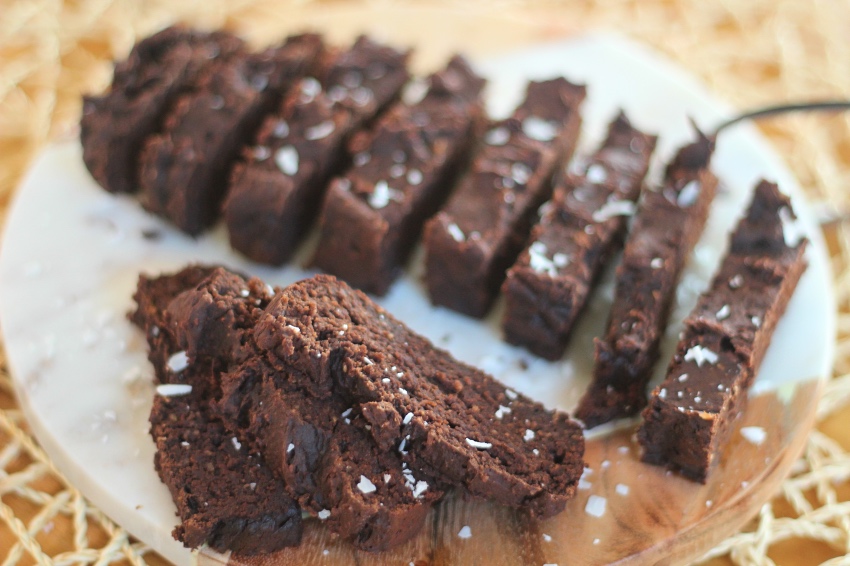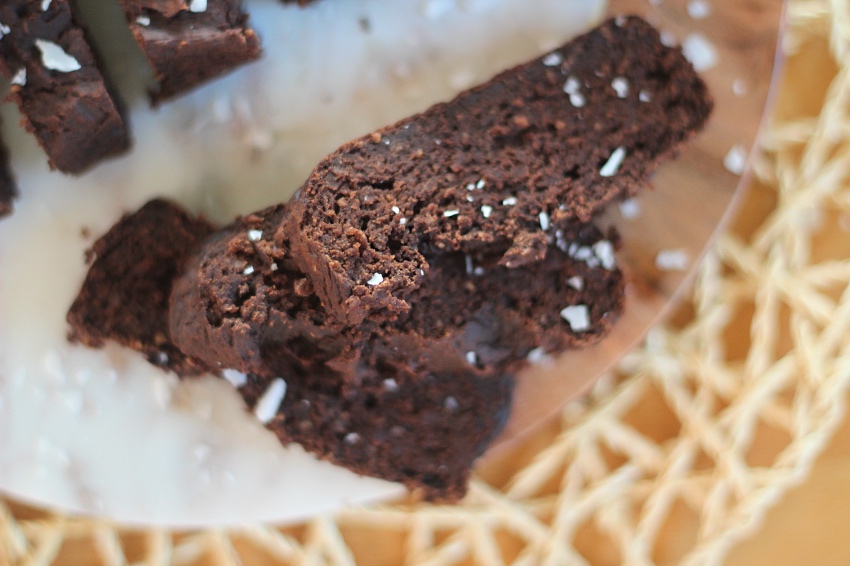 BewarenBewarenBewarenBewaren