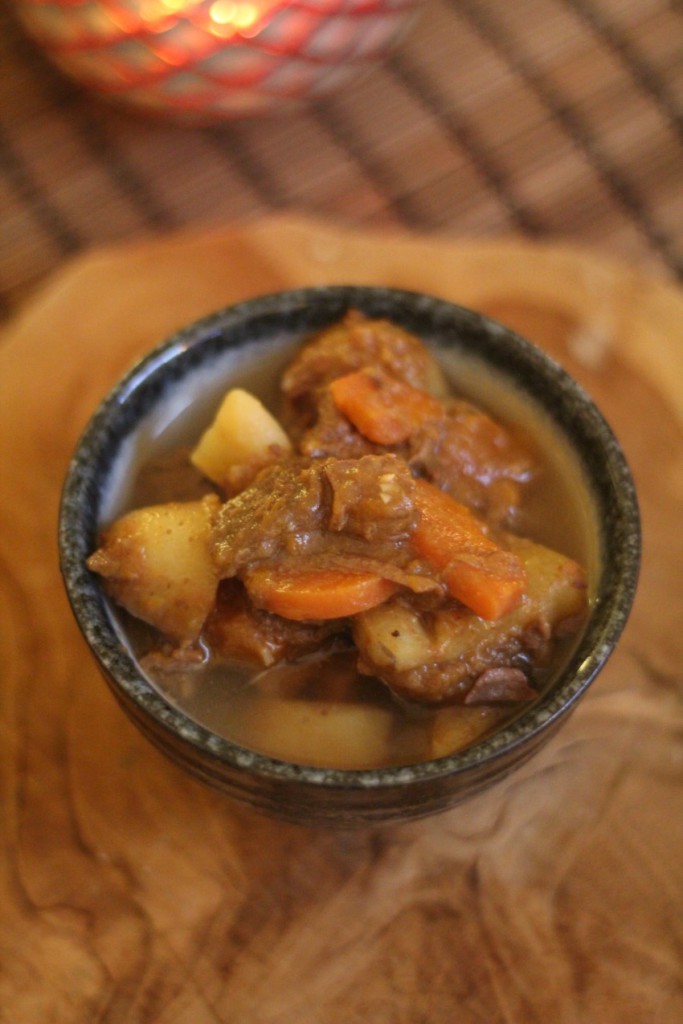 Ik wil graag lekker eten en als het kan ook nog eens simpel te bereiden. Urenlang in de keuken staan vind ik op sommige gelegenheden alleen maar leuk, maar voor de rest van de tijd wil ik simpel en lekker eten, als het kan vervang ik 'lekker' door 'heerlijk' en dat is vandaag zó goed gelukt, dat ik het met jullie deel! Een simpele heerlijke stoofpot dus! Geen poespas 😉
Wat heb je nodig voor een grote pan (3-4 personen, 1 portie per persoon)
800 – 1000 gram stoofvlees
1 grote ui
2 teentjes knoflook
1 klein blikje tomatenpuree
300 gram aardappelen (+/- 4 kleine aardappelen)
2 winterpenen
1 blokje runderbouillon
peper, zout en paprika poeder
olie om in te bakken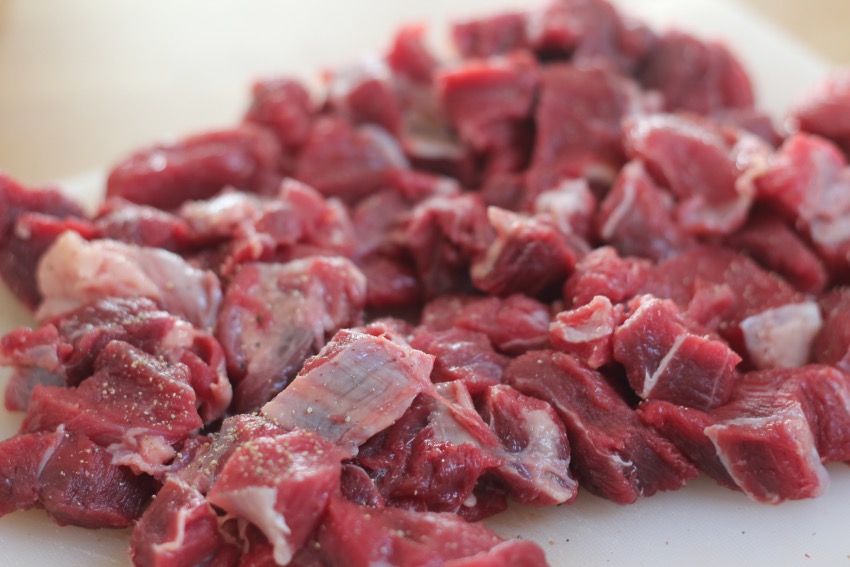 Snijd het vlees eerst in stukken en bestrooi het met wat peper.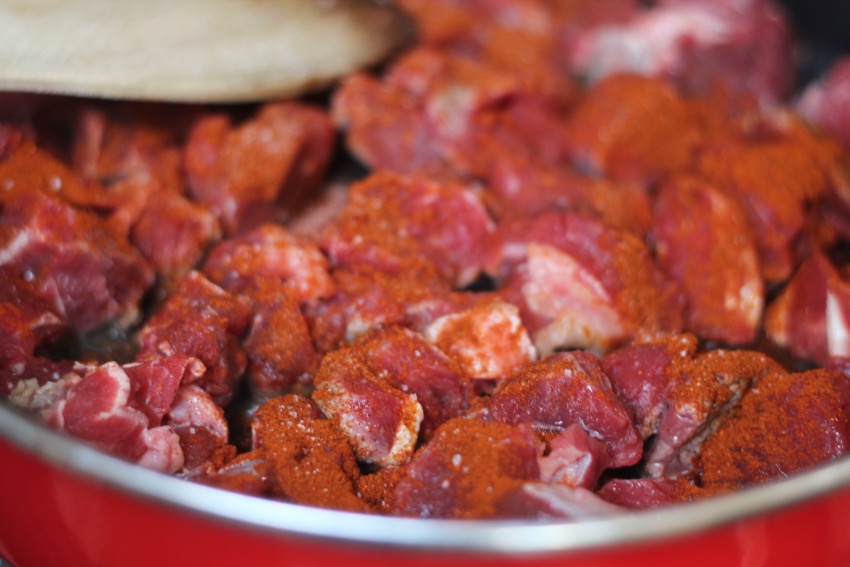 Verwarm wat olie in een pan, doe het vlees erin en bestrooi het met wat paprika poeder, even lekker bakken!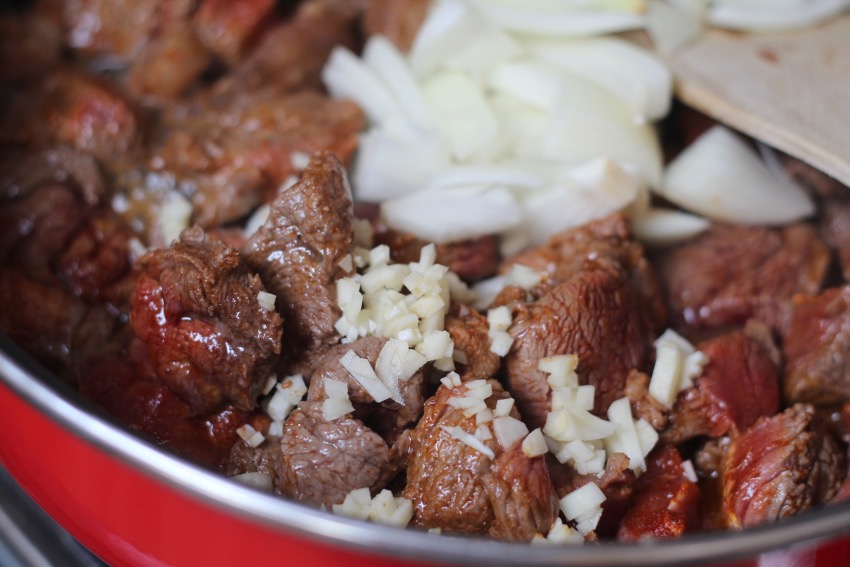 Nadat het vlees langzamerhand bruin begint te kleuren kunnen de knoflook en ui, in fijne stukjes gesneden, erbij. Bak dit enige tijd mee (3-4 minuten).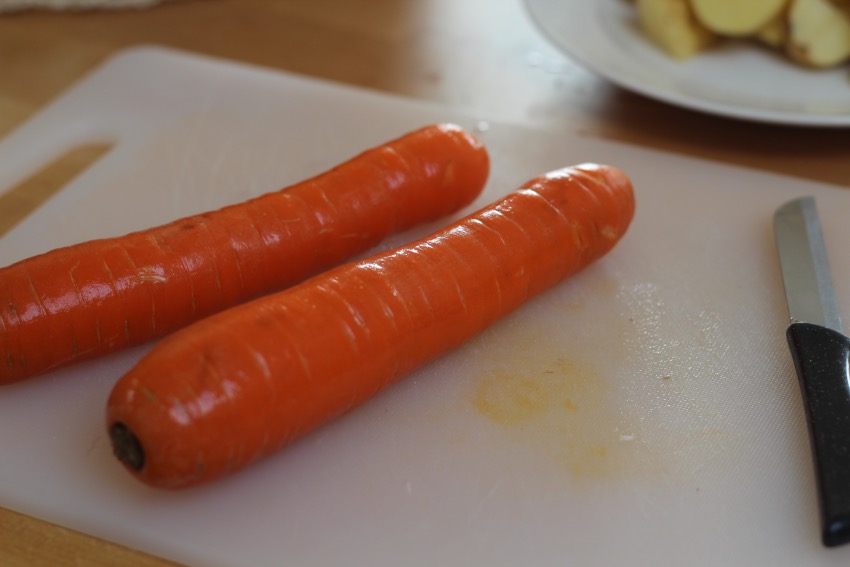 Tijd om de winterpeen en en aardappelen in stukken te snijden om deze zometeen toe te voegen aan het vlees.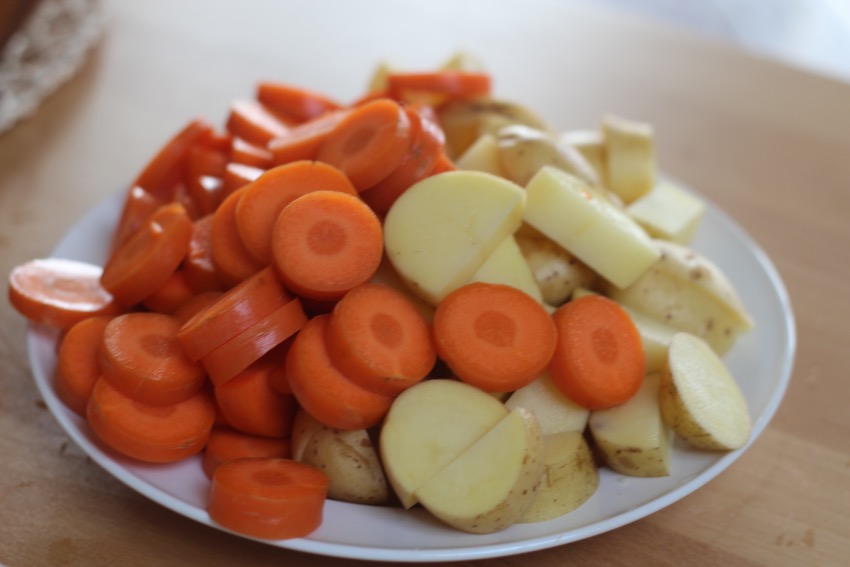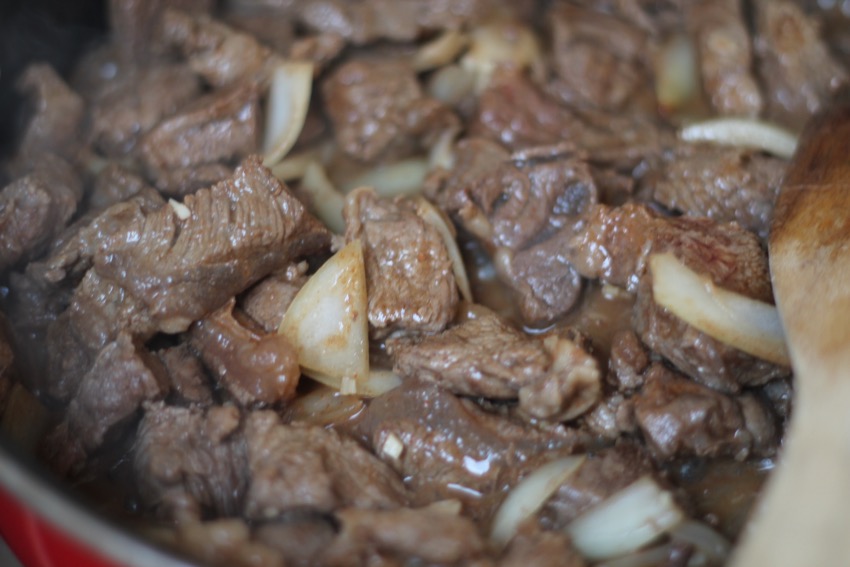 Als het vlees niet meer rood is, kan de tomatenpuree erbij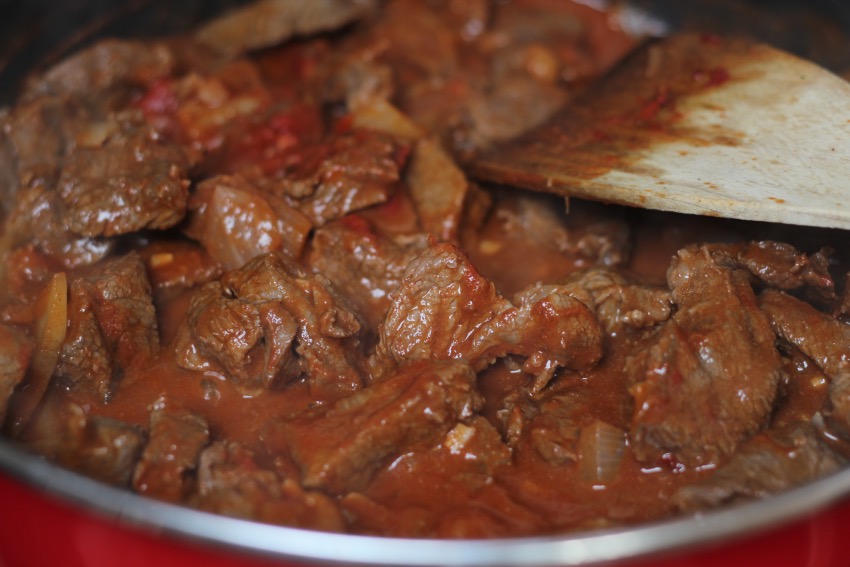 Laat het eventjes intrekken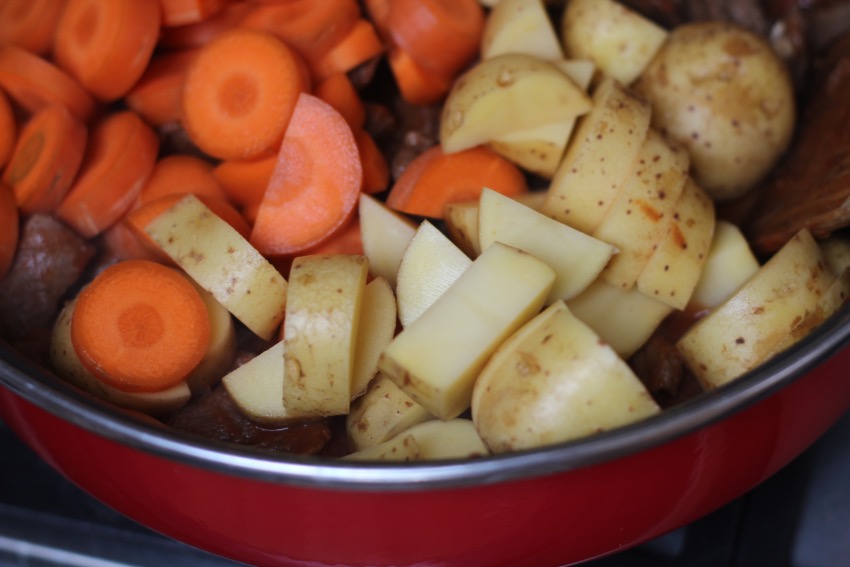 Vervolgens kunnen de winterpeen en de aardappelen erbij!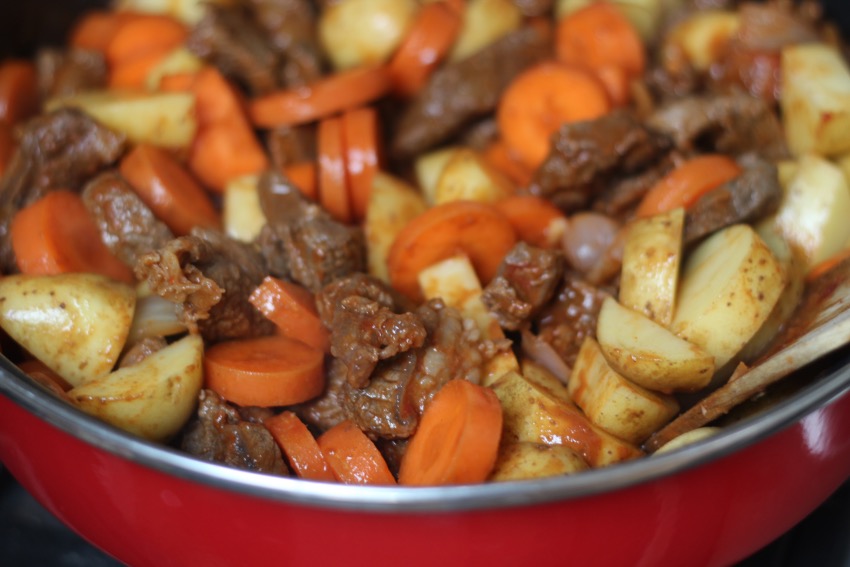 Even goed door elkaar mengen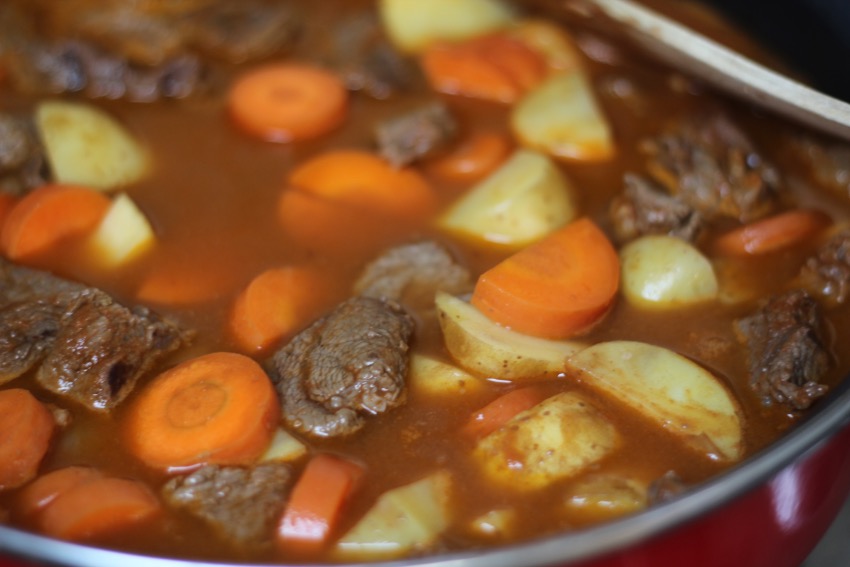 Voeg dan water toe tot alles 'onder water' komt te staan en doe het bouillonblokje erbij.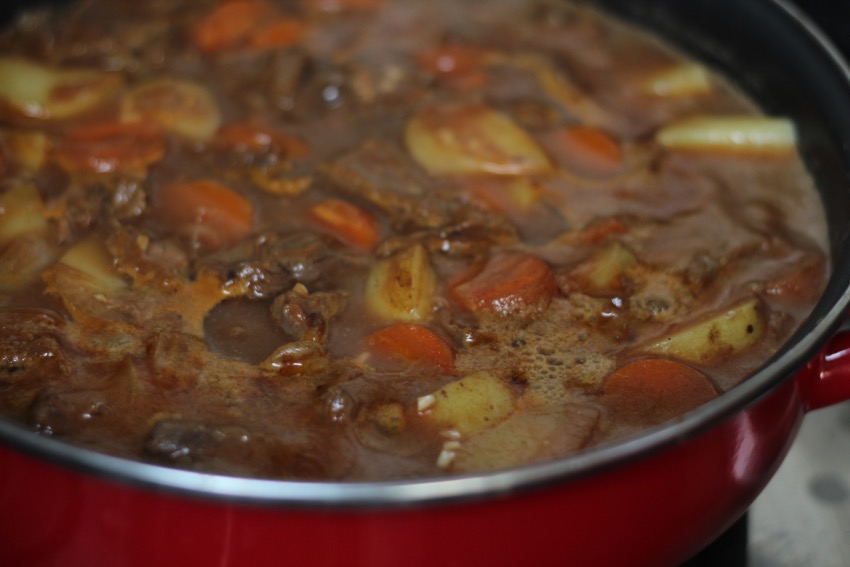 Breng het geheel aan de kook, roer erdoor en doe dan de deksel er half op. Zet het vuur op zijn laagst, verplaats de pan desnoods naar een kleinere pit waar je het vuur op zijn laagst zet. Nu is het geheel aan jou hoelang je het wilt laten stoven. Ik heb het geheel 4 uur laten stoven en 2 x water toegevoegd zodat alles weer 'kopje onder' ging. Daarna is het tijd om te eten!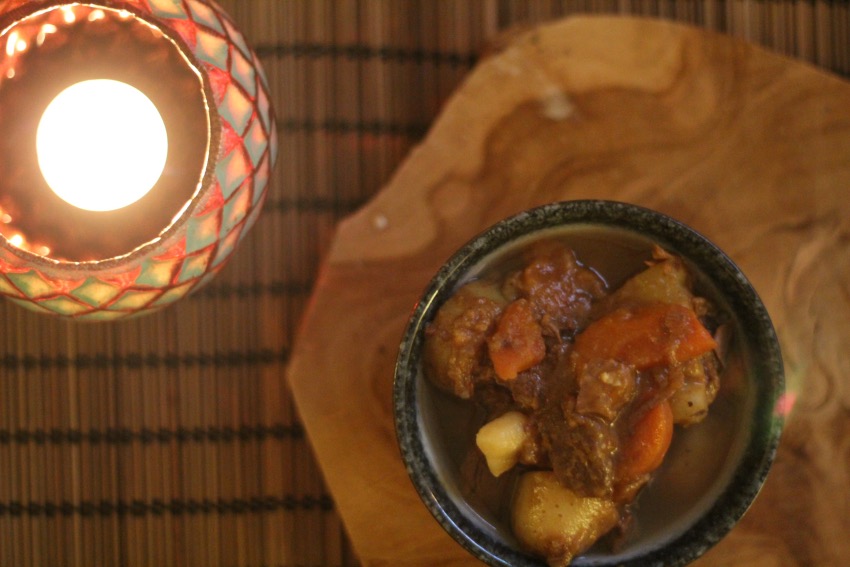 Zo lekker als het vlees zo zacht is en uit elkaar valt als je erin prikt. Of wanneer het bijna 'smelt' op je tong, hmmm..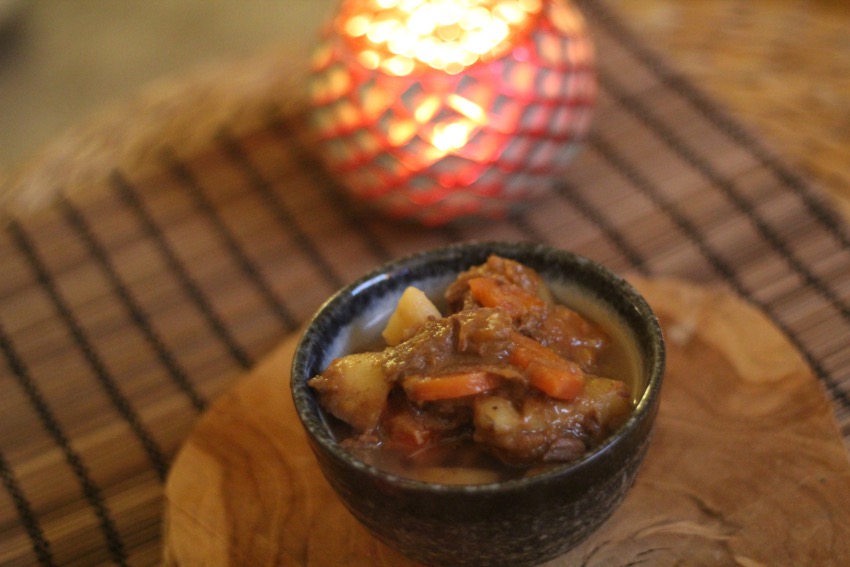 Eetsmakelijk!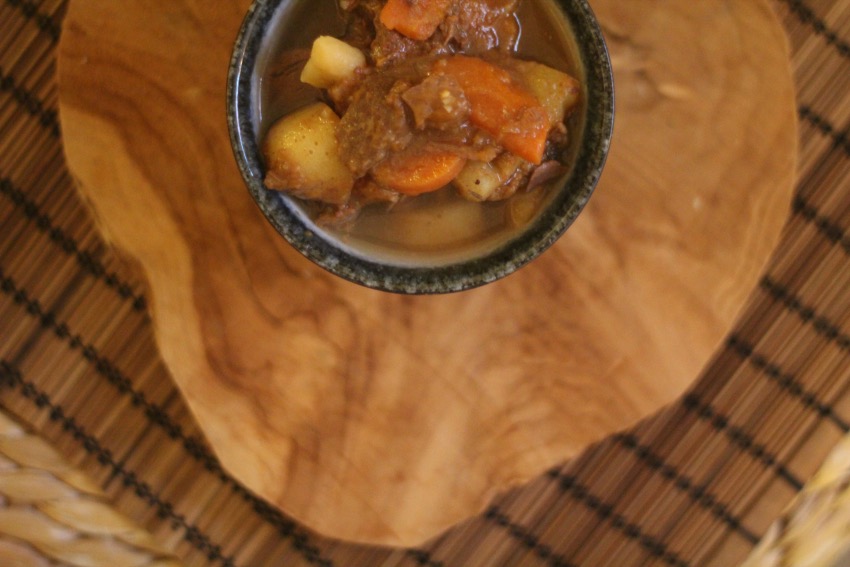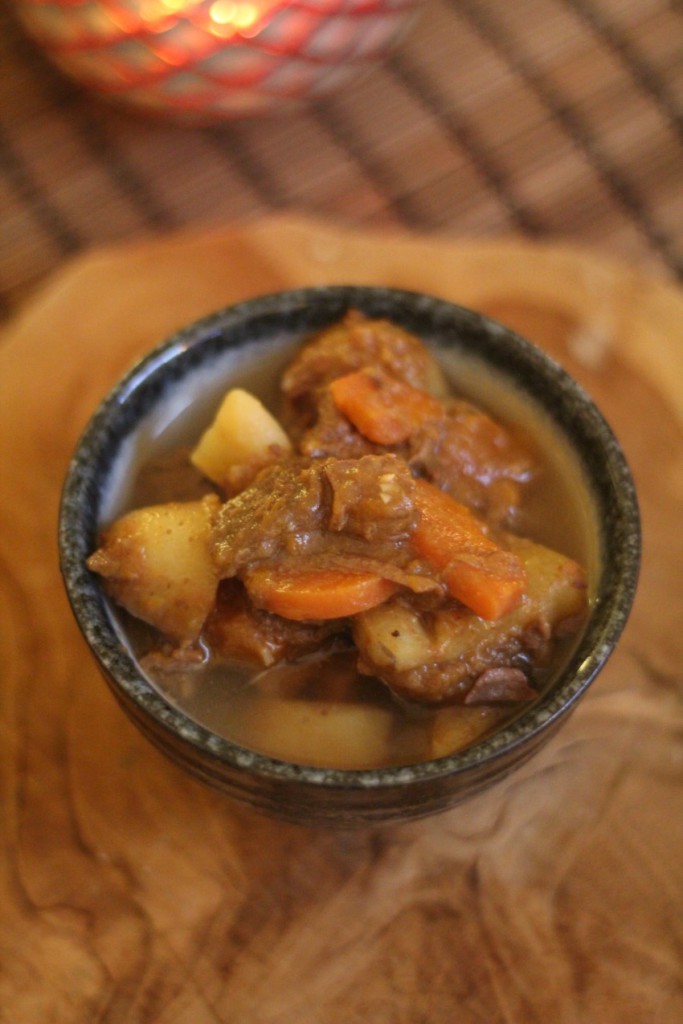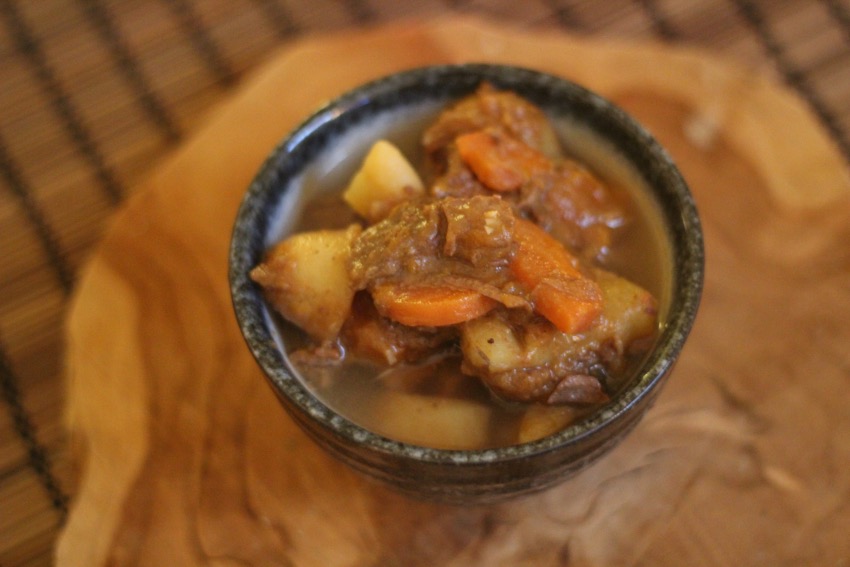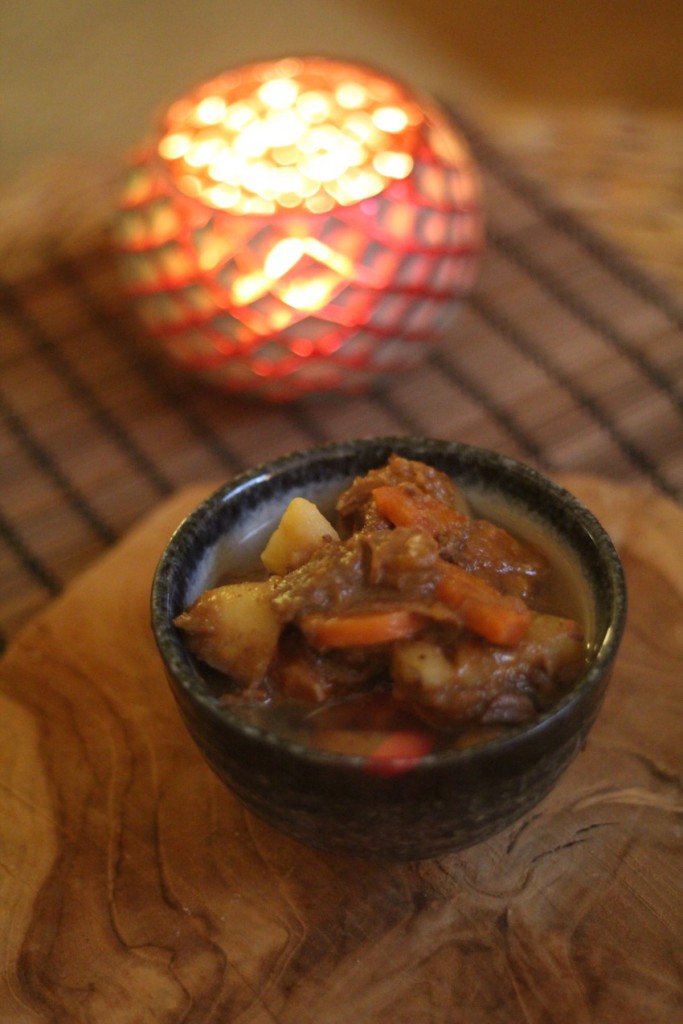 Bewaar, Like, Tweet of Pin!