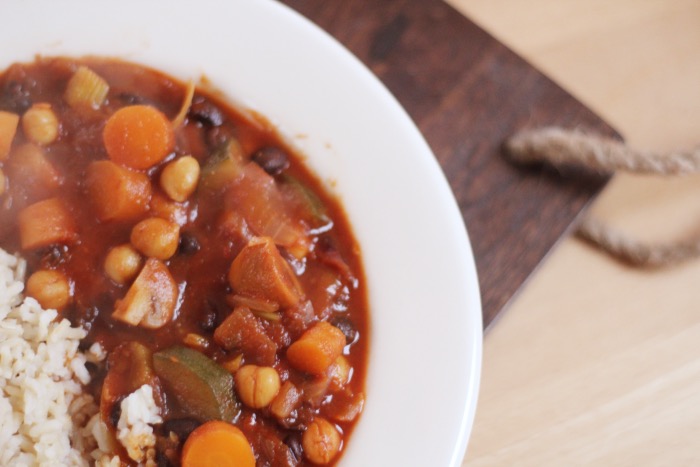 Oke, ik ga heel eerlijk zijn tegen je. Ik was van plan om soep te maken omdat ik me niet lekker voelde. En voor ik het wist, was het eigenlijk een overheerlijke stoofpot geworden en besloot ik er nog wat rijst bij te maken. En omdat ik, standaard, foto's maak wanneer ik kook (met een blog neem je het zekere voor het onzekere), besloot ik achteraf het recept ervan te plaatsen omdat ik het zó lekker vond 🙂 hehe.. Dit is een snellere versie van een stoofpot, alleen maar beter lijkt me!
In tegenstelling tot bakrecepten (taarten, gebakjes, koekjes), zijn de "juiste" hoeveelheden in dit soort gerechten echt niet van cruciaal belang. Je kunt hiermee spelen naar eigen smaak. Het recept zal niet ineens "verpest" worden als je andere hoeveelheden gebruikt.
Wat heb je nodig voor ongeveer 4 eters?
1 ui
1 rode ui
1 blokje bouillon
wortels*
courgette*
champignons*
selderij*
1 of 2 blikjes tomatenpuree
200 gram kikkererwten (uit blik/pot)
200 gram zwarte bonen (uit blik/pot)
olijfolie/kokosolie om in te bakken
paprika poeder
knoflook poeder
chili vlokken
kerrie poeder
* Bepaal zelf hoeveel je wilt, dit is puur vulling voor je stoofpot.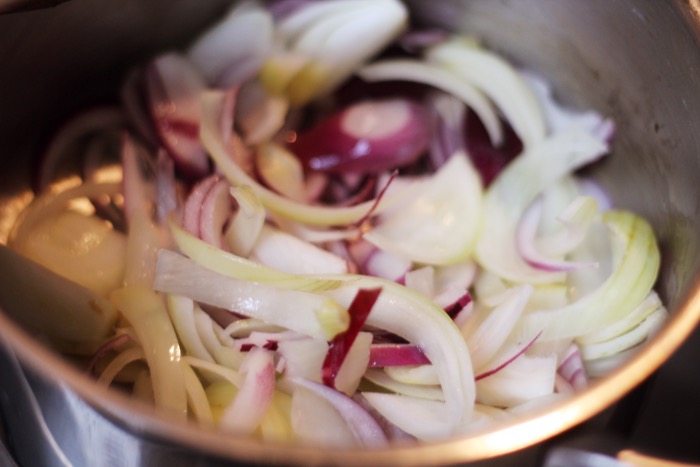 In een pan, bak je de rode en gewone ui in wat olie tot ze zacht en glazig worden.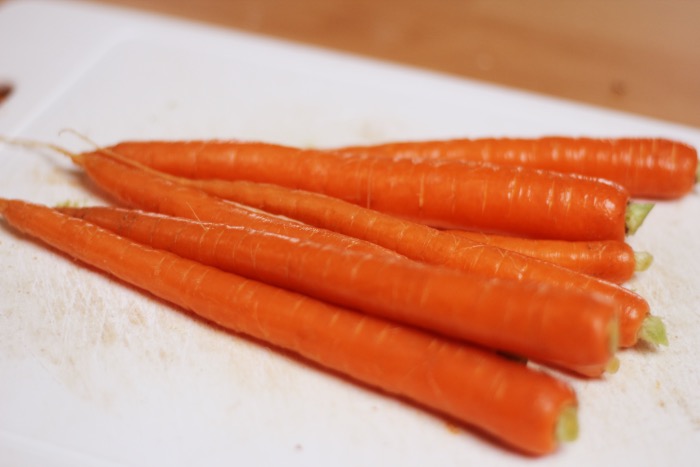 Snijd de wortels in blokjes en voeg dit toe aan de uitjes in de pan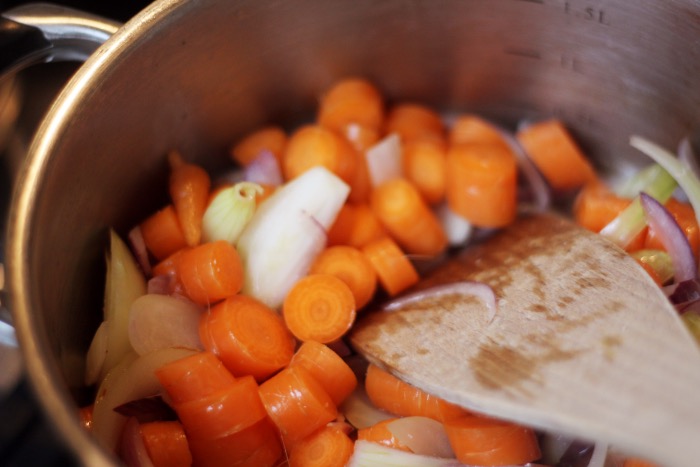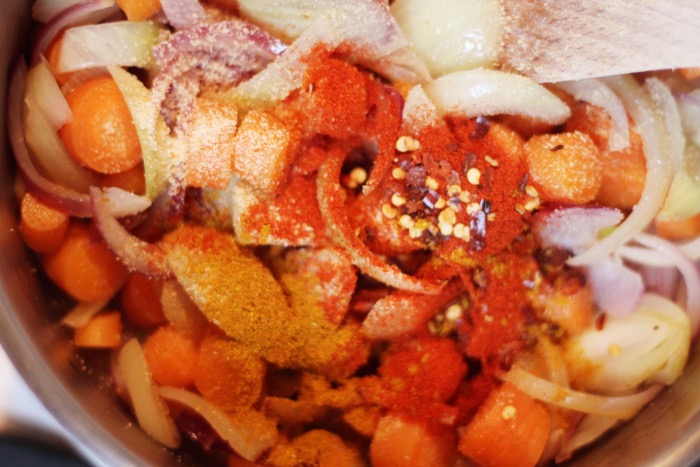 Als de wortels een beetje meegebakken zijn ga ik los met de kruiden. Heel veel paprika poeder, heel veel knoflook poeder, een beetje kerrie en een beetje chili vlokken.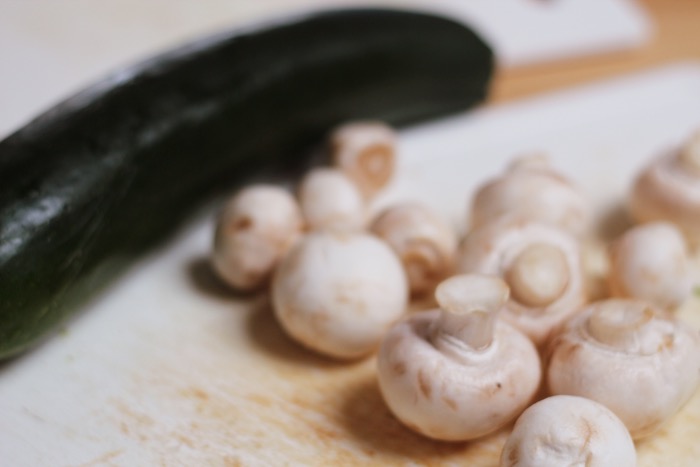 Ik heb ongeveer een kwart courgette in blokjes gesneden en de champignons gehalveerd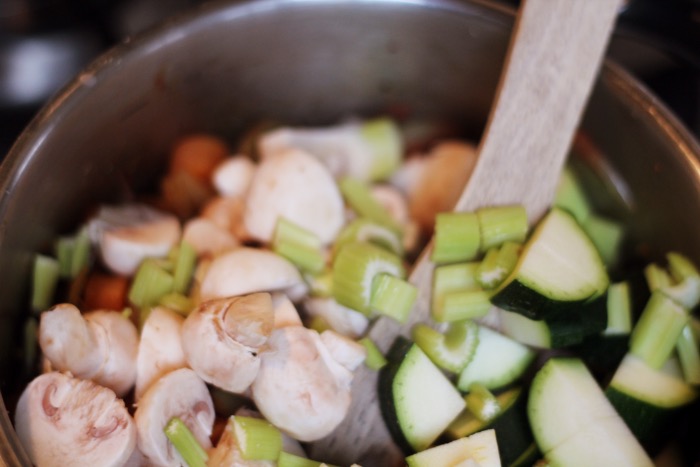 Champignons, courgette en selderij erbij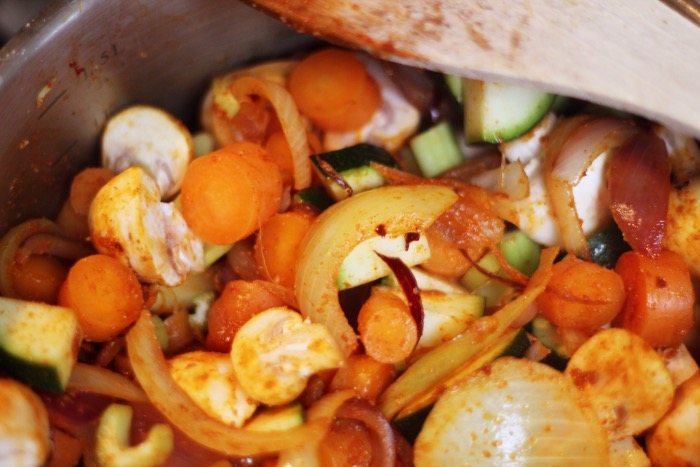 Meng het lekker door elkaar zodat alles goed bedekt wordt met de kruiden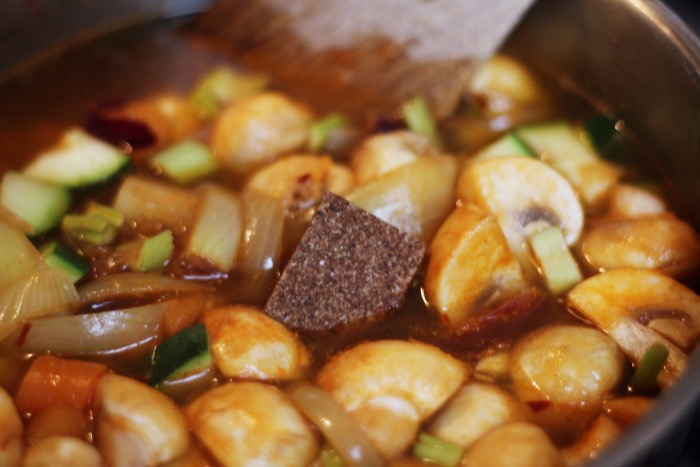 Doe er vervolgens water bij, totdat de groenten net ondergedompeld zitten. Als het water begint te koken, kun je er een bouillon blokje bij doen. Ik houd van een smaak explosie met stoofpotjes, daarom doe ik er bouillon bij. Je kunt deze stap weglaten als je wilt.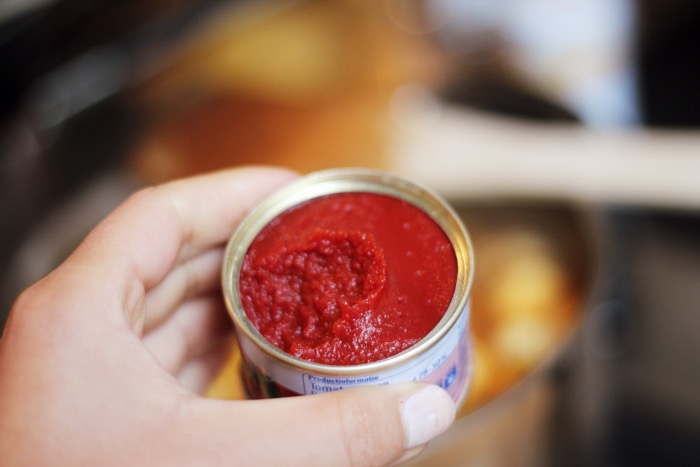 Om nog meer smaak te geven aan het stoofpotje, doe ik er een blikje tomatenpuree bij. Uiteindelijk heb ik er twee blikjes bij gedaan omdat ik het geheel wat dikker wilde hebben.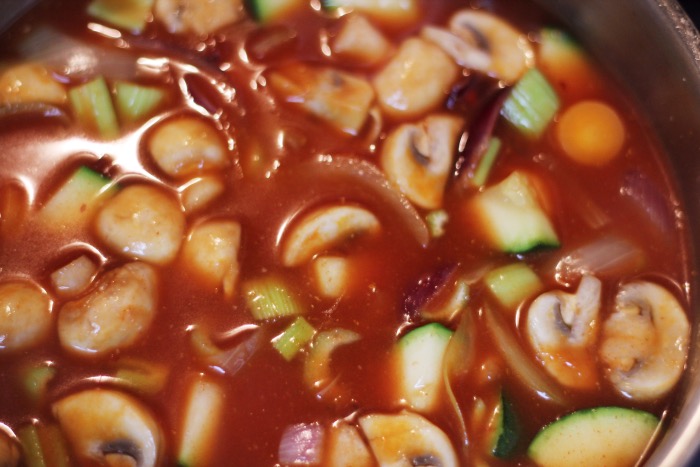 Laat dit zo'n 20 minuten sudderen op een laag vuurtje.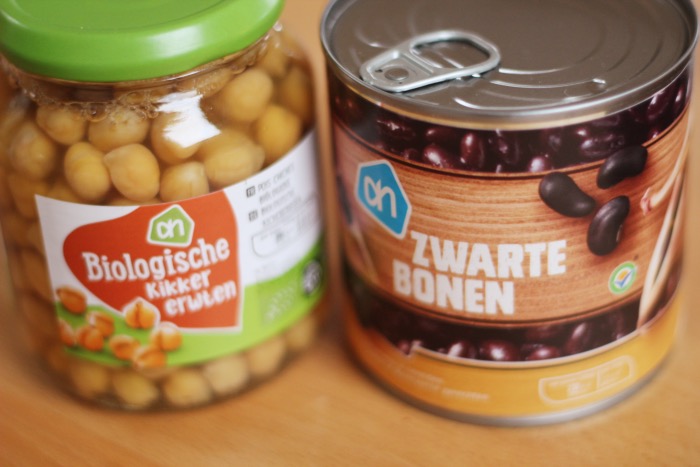 Bonen en kikkererwten!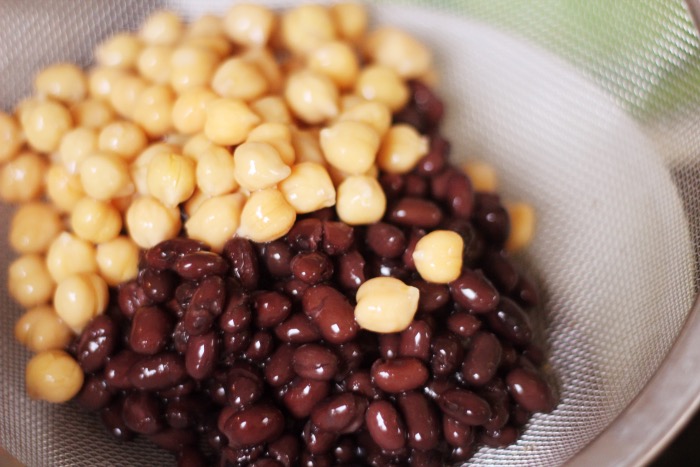 Even uitlekken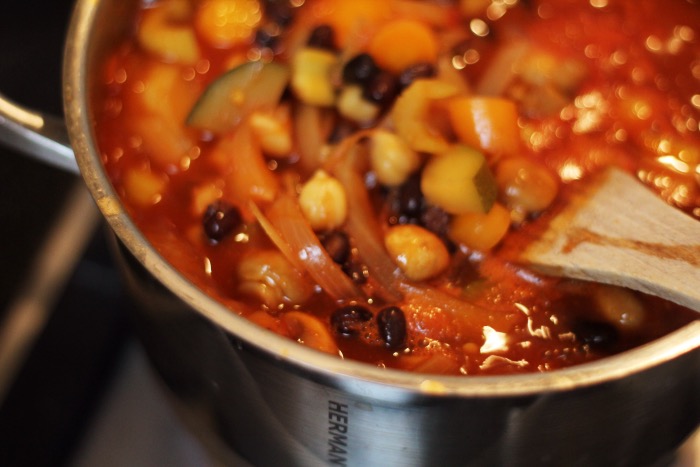 Je stoofpot is als het goed is wat dikker geworden en als laatste kunnen de bonen en kikkererwten erbij. Aangezien deze al gekookt zijn hoeven ze alleen maar mee op te warmen.
Rijst erbij en je maaltijd is klaar! Perfect voor dit herfstige weer 🙂
Eetsmakelijk!
Bewaar, Like, Tweet of Pin!