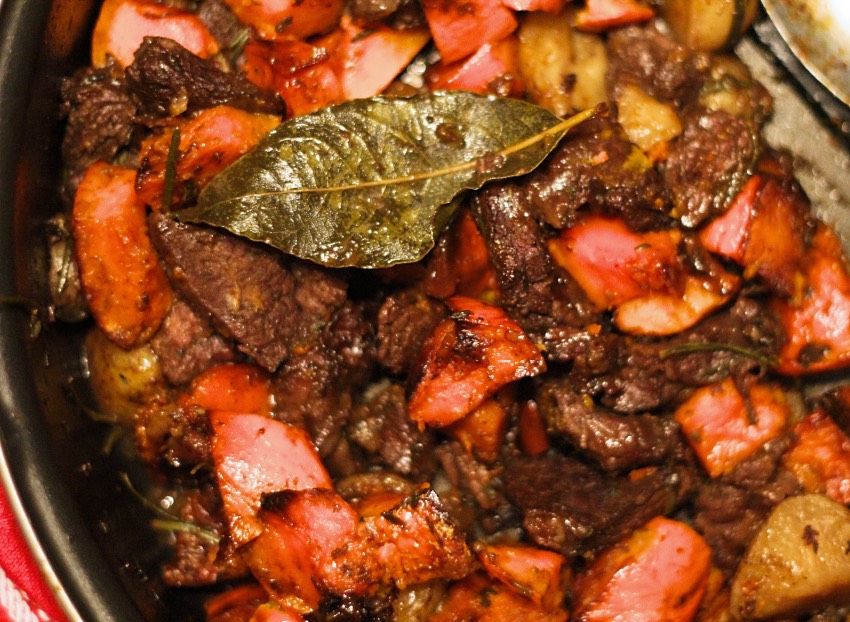 Als de dagen kouder worden, worden de maaltijden warmer. Als je het mij vraagt hoort het stoofpotje daar perfect bij. Ik vind van mezelf dat ik inmiddels aardig goed in staat ben een goed stoofpotje te creëeren (toch, Boy?) en ik vind het heerlijk om te experimenteren met de ingrediënten.
Vandaag een niet heel gewaagd experiment maar wel een heel geslaagd experiment. Een stoofpotje met pompoen die eerst geroosterd is in de oven; bereid je voor, want het huis gaat héérlijk ruiken!
Wat heb je nodig voor een grote pan (voor circa 4 personen):
750 gram stoofvlees
1 ui
2 teentjes knoflook
150 gram aardappelen
1/2 pompoen
250 ml rode wijn
1 laurierblad
paar takjes verse tijm
paar takjes verse rozemarijn
Peper en zout naar smaak
Olie om in te bakken
blokje bouillon (optioneel)
Verwarm de oven voor op 180 graden Celsius. Snijd de pompoen in blokjes, plaats ze op een bakplaat bedekt met bakpapier. Druppel wat olie, peper en zout naar smaak op de pompoen en plaats de bakplaat in de voorverwarmde oven voor zo'n 30-40 minuten.
Je kunt ook alvast beginnen aan het stoofpotje. Doe wat olie in de pan en voeg de ui en knoflook (in stukjes gesneden) samen met het vlees erbij. Mijn vlees was nog niet ontdooid dus had ik het in hele stukken in de pan gedaan. Als je ontdooid vlees hebt (wel zo handig) snijd je die van te voren in stukjes en doe je het in de pan. Wanneer het vlees aan beide kanten gebakken is voeg je water en de verse kruiden toe tot het vlees 'ondergedompeld' is, zet het vuur laag en laat het geheel sudderen.
Wanneer de helft van het water verdampt is kun je je bouillon blokje eventueel toevoegen als je wat extra smaak wilt. Snijd daarna de aardappelen in blokjes en doe deze bij je stoofpot. Voeg opnieuw water toe tot alles ondergedompeld is en voeg nu ook de wijn toe. Zet de deksel op de pan en laat dit geheel op een laag vuur sudderen. Check om de 30 minuten of alles nog lekker suddert en niet is gaan plakken onderin de pan. Je zult waarschijnlijk en paar keer water moeten toevoegen.
Vergeet niet de pompoen uit de oven te halen als deze klaar is (lichtelijk gebruind en zacht)
Nu is het aan jou hoelang je het stoofpotje wilt laten sudderen, hoe langer hoe zachter het vlees. Dit kan 1 uur maar dit kan ook 4 uur zijn (en alles ertussenin). Zorg er in ieder geval voor dat je 5 minuten voor het opdienen de pompoen erbij doet en het mee laat verwarmen. De smaak van de geroosterde pompoen zal het geheel heerlijk maken!
Tip: probeer bij elke hap (voor zover mogelijk) een stukje vlees, pompoen en aardappel tegelijk naar binnen te werken, die smakencombinatie.. HEMELS!
Eetsmakelijk alvast!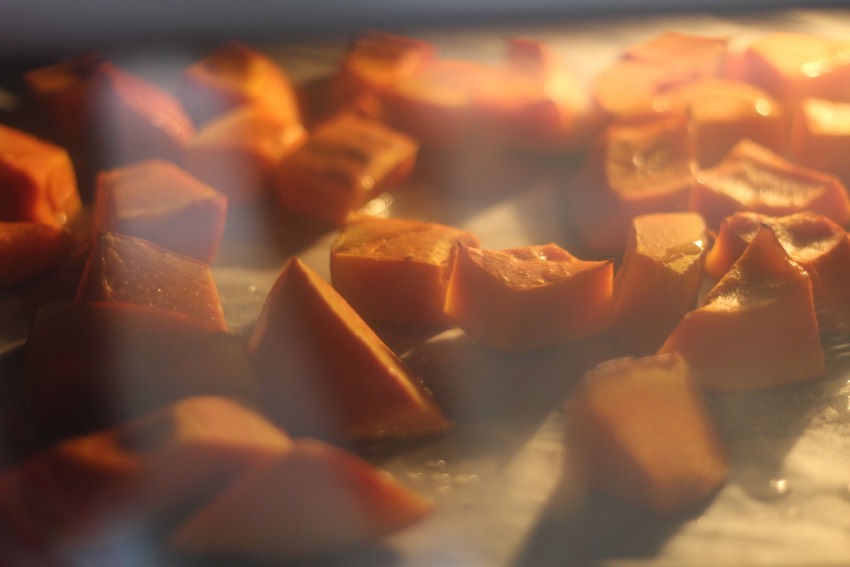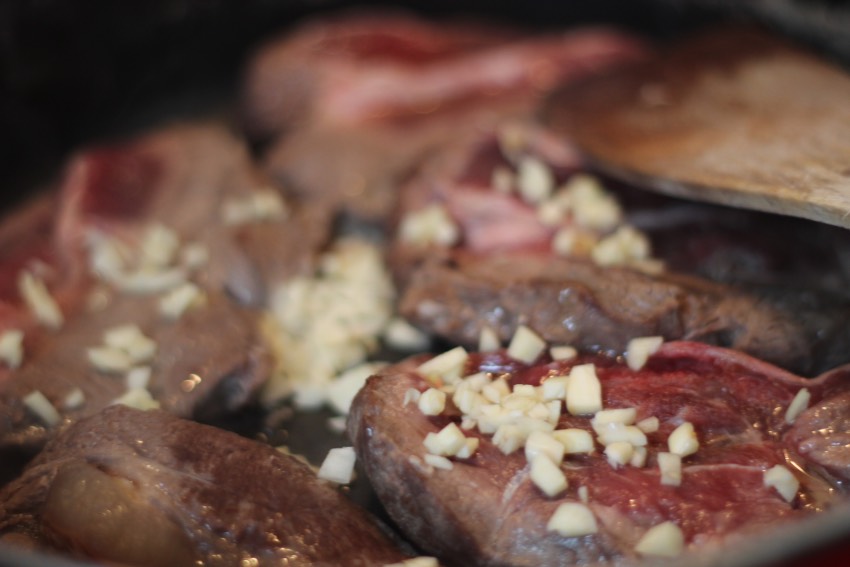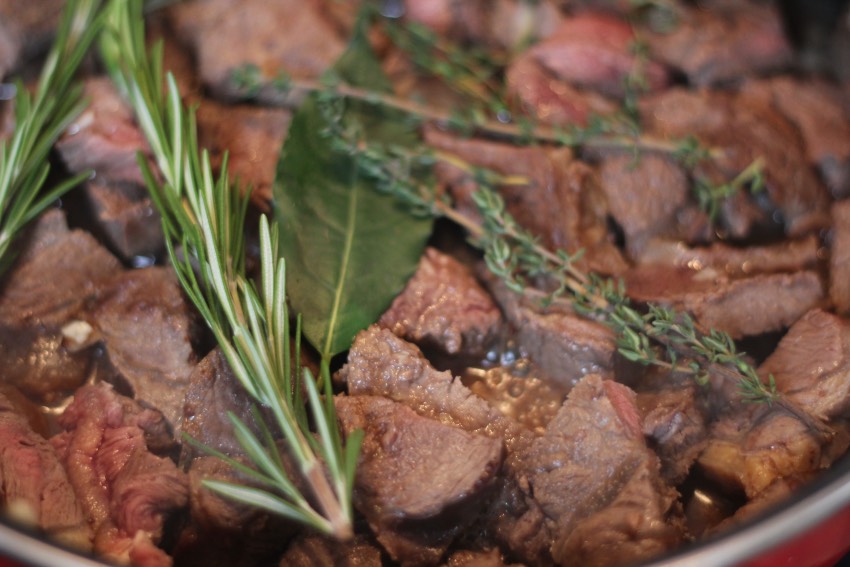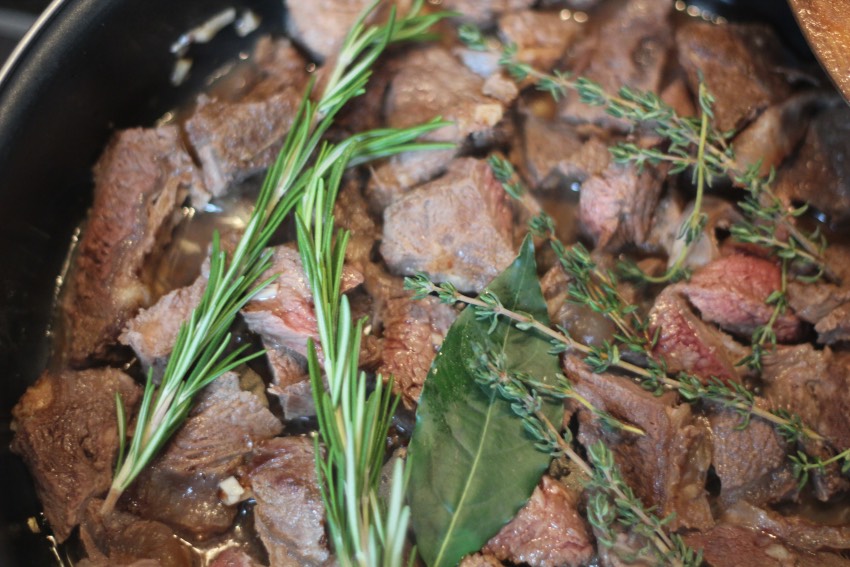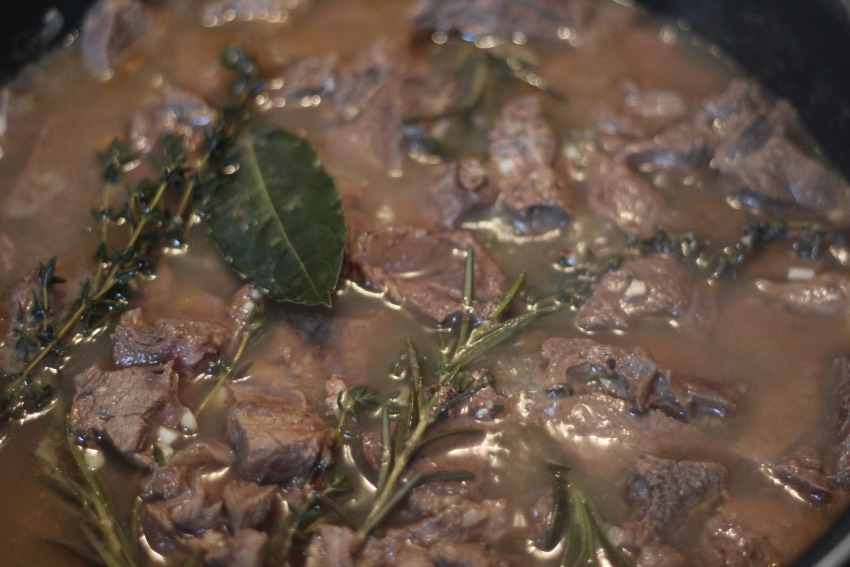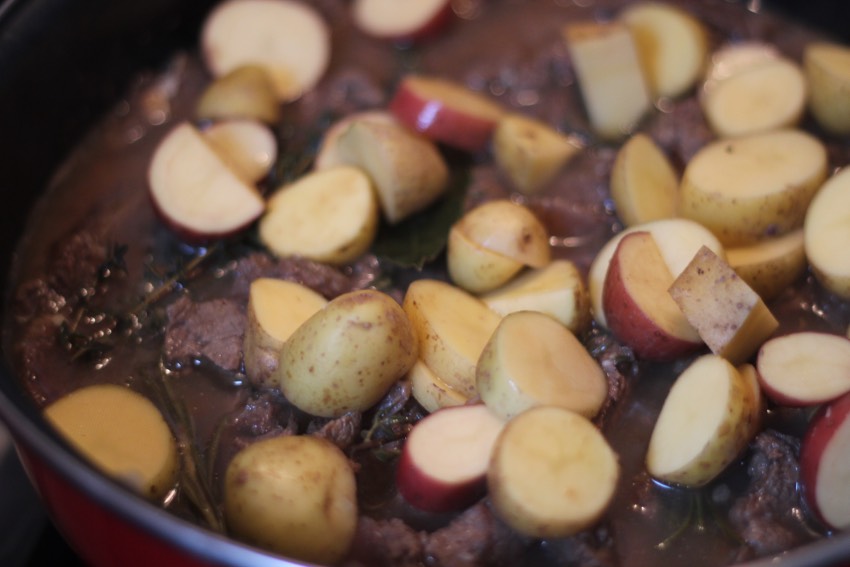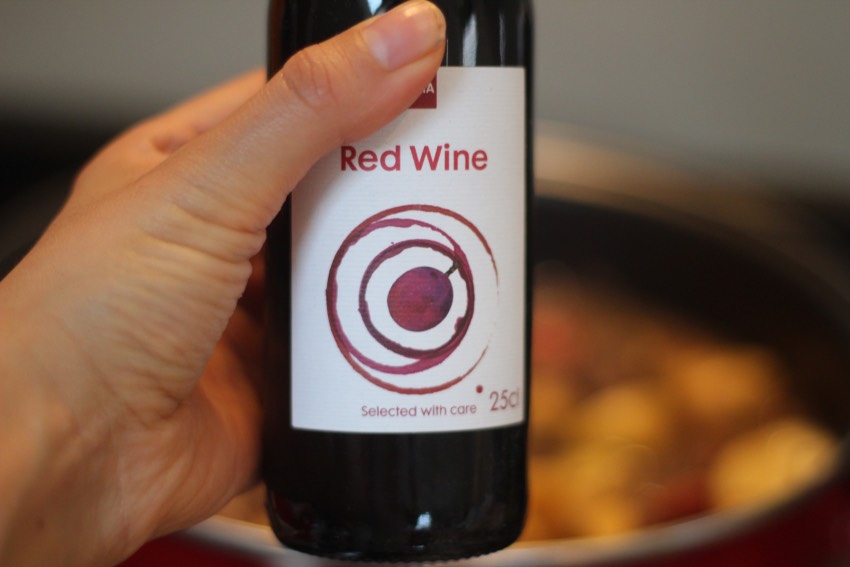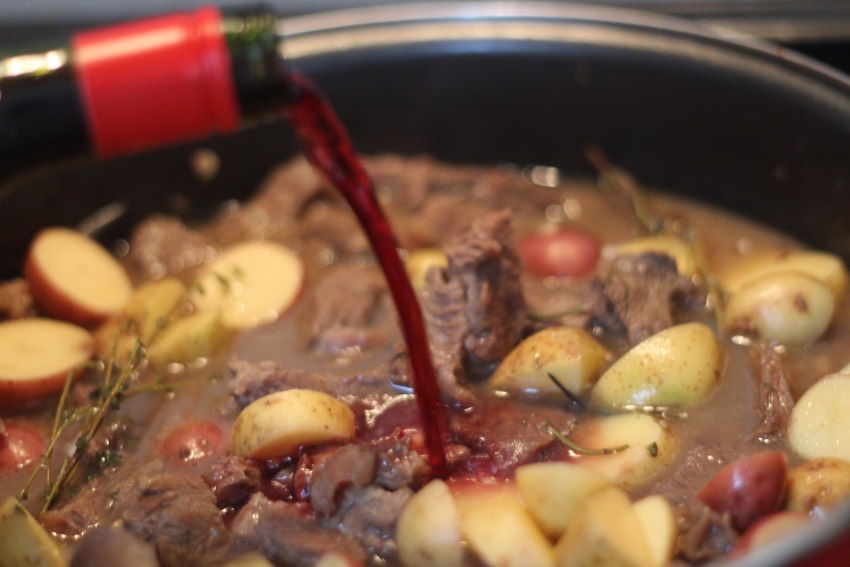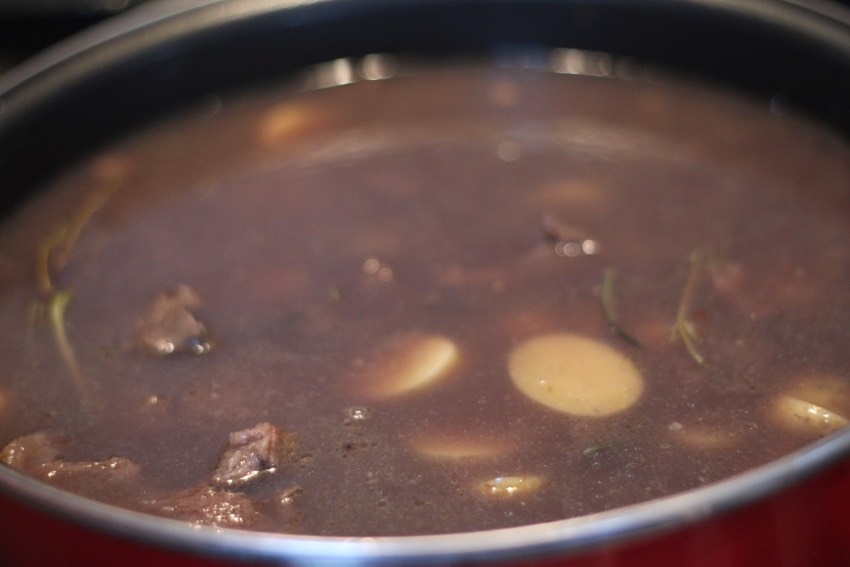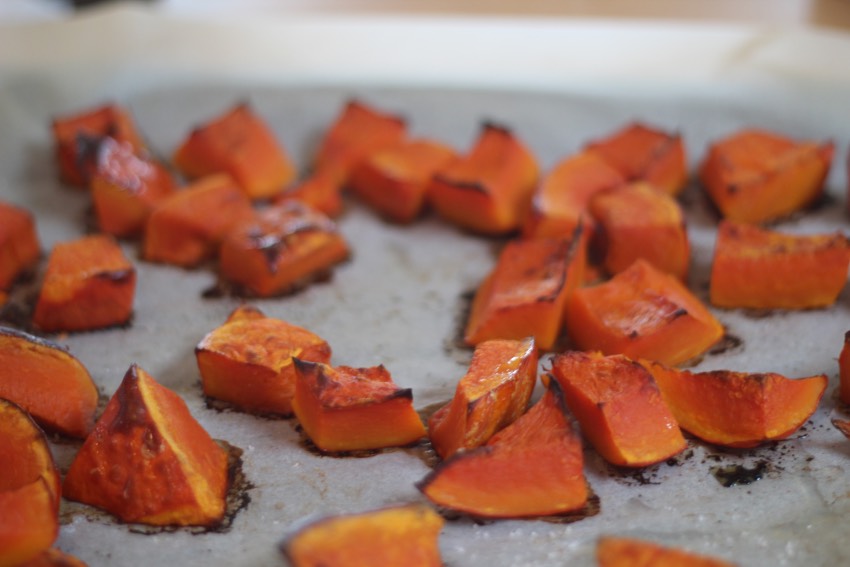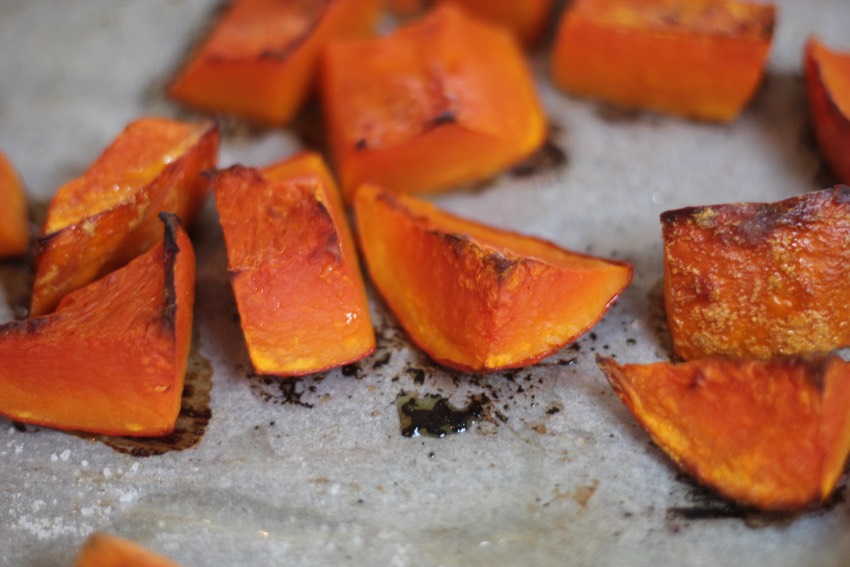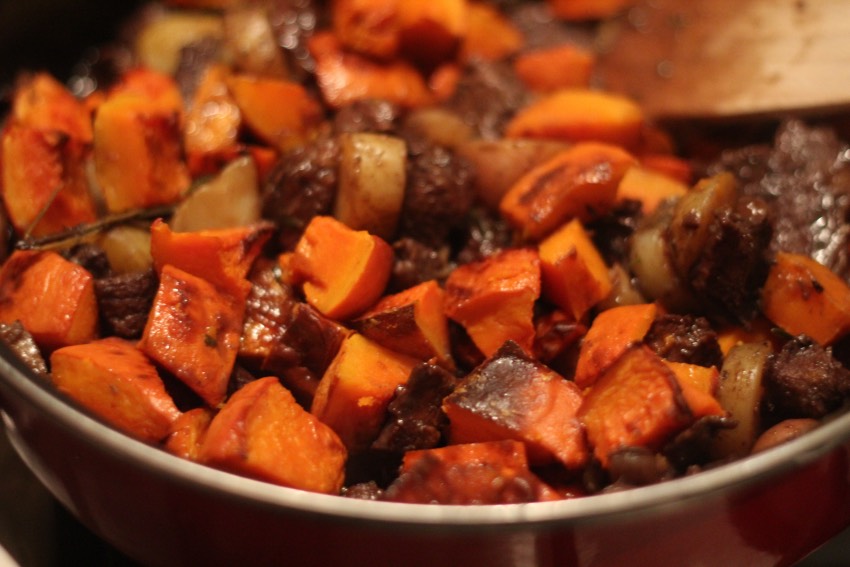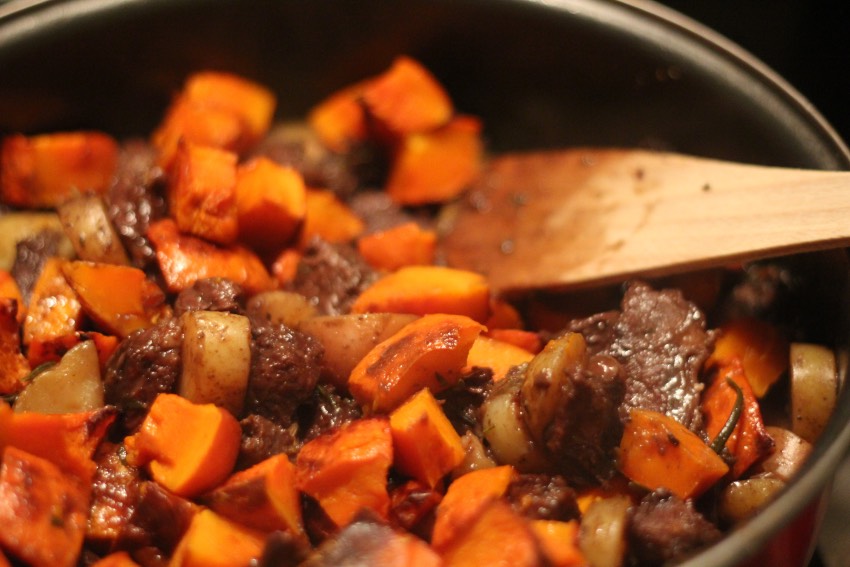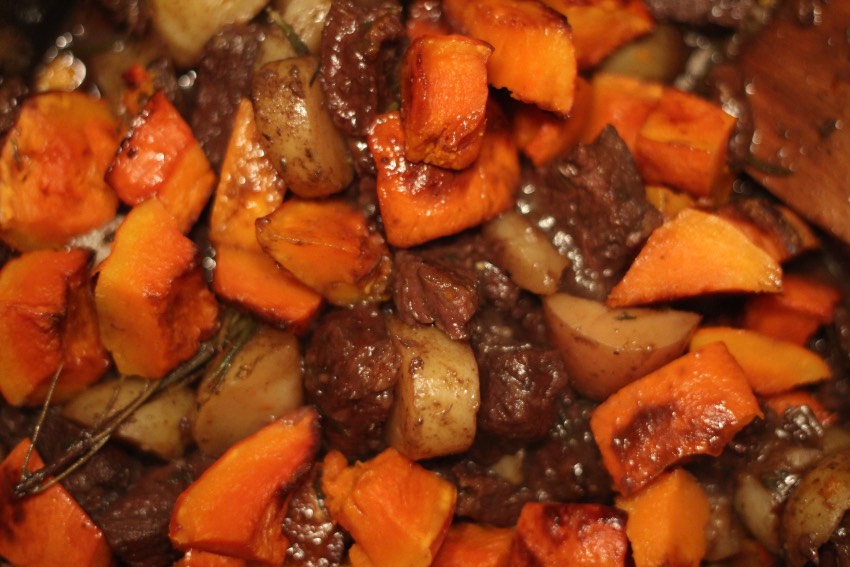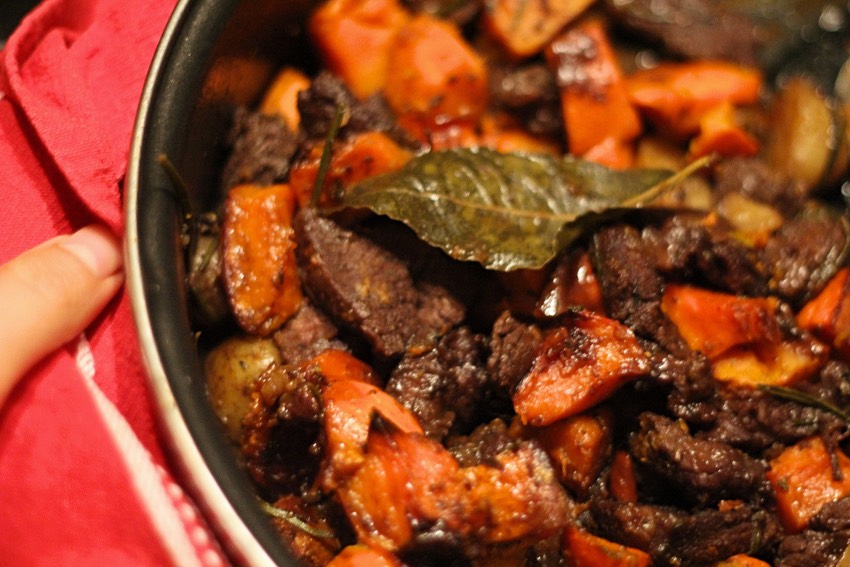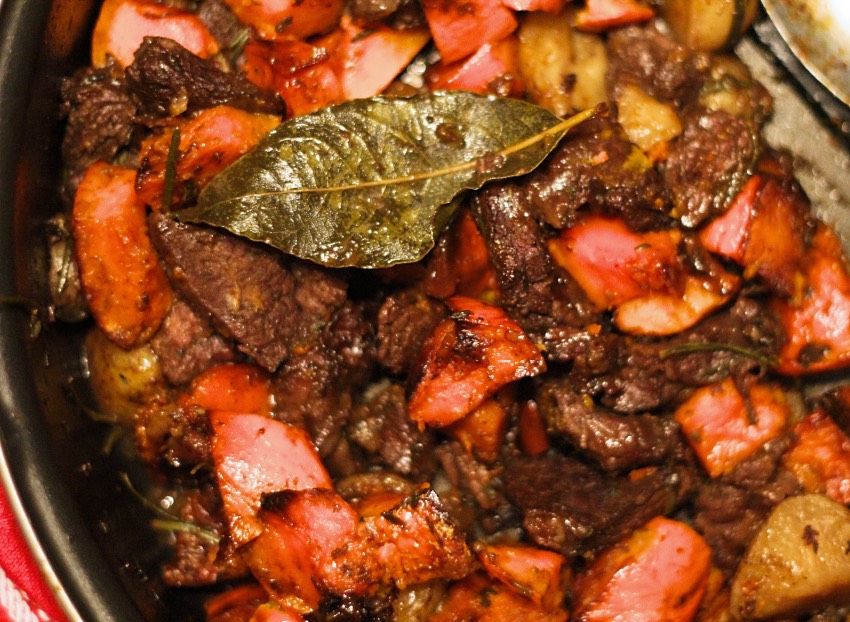 BewarenBewarenBewarenBewarenBewarenBewaren
BewarenBewarenBewarenBewaren
Bewaar, Like, Tweet of Pin!